This post may contain affiliate links.
Are you heading to the USA for a road-trip vacation? Good choice, this country is perfectly set up for that kind of touring. Cheap fuel, great roads, affordable and plentiful motels and a million diverse things to see and do make the USA a brilliant driving holiday destination. Everything we know on travel USA after our incredible vacations discovering America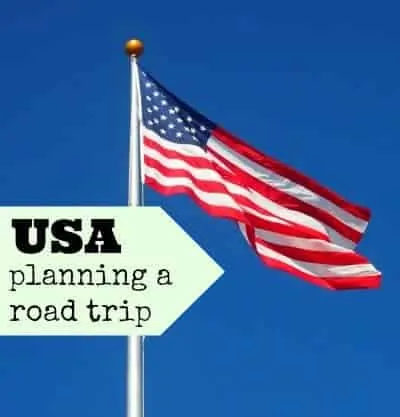 Planning a USA Road Trip. Travel USA!
First a bit about us and our experience in driving around the USA, we're not from the States, we're a British/Australian family with a passion for travel of all sorts. When I met my husband, the Chef back in 2000 our first holiday together was a USA West Coast road trip, we had a wonderful time but we haven't made it back to the States for that sort of holiday since.
Finally we got the opportunity to come back, with kids. We took an Atlantic Crossing cruise and disembarked our wonderful cruise ship into polar vortex New York City.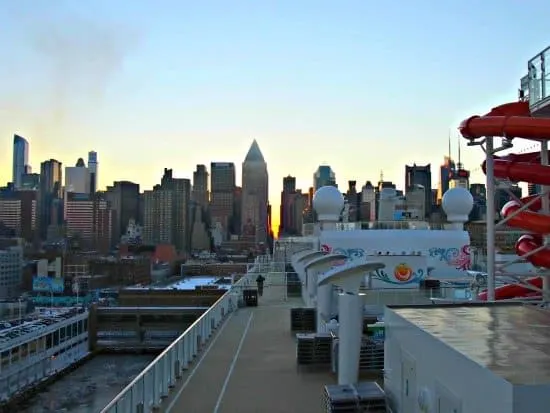 We had booked 4 nights in a hotel off Times Square (NYC is expensive, this was a great deal), and reserved 1 month on a US hire car before we left the UK. That was the extent of our pre-planning on the day we arrived in NYC.
We planned to road-trip our way around as much of the USA as we could, focusing on the East Coast. We had no fixed plans, no schedule, we mostly made it up as we went along and enjoyed that freedom. We hope our experiences can help you in planning your USA road trip
Planning to Rent a Vehicle for your USA Road Trip?
That's what we needed to do, hire a vehicle.
We considered hiring an RV, it looked to like a wonderful way to see the USA but after a lot of consideration we decided against it. The big RVs are fuel guzzlers, fuel is cheap in the USA ( about 85c/L), but not that cheap!
We wanted to make our trip an A to B route crossing several states, not a round trip, that was going to up our hire car costs. We discovered that the best way to cut costs was to drop off and pick up at airports, so that's what we did. We picked up in New York, dropped off at Florida's Fort Lauderdale.
We booked an economy car, but, as usually happens, we were upgraded to a Toyata Rav 4. That's a very nice car to get about in and a smaller version of our old 4 wheel drive back in Australia.
Car hire cost us $30 per day. If you have your own insurance that would cover you, it could be a lot less.
We didn't bring our own car seats for the kids, we had previously for a Florida trip when they were younger. In all honesty car seat regulations didn't cross our minds, we didn't check and they weren't supplied. You need to check each state's requirements.
Do You Need a GPS for a USA driving holiday or tour?
The United States is pretty easy to navigate. My husband, the driver and navigator, suggests that you do not need to rent a GPS system from the hire (rental) car company. It's not cheap, around $8/day. His solution was to buy a US SIM card ( from $2/day plus SIM cost) and use his smart phone with Google maps app. It worked a treat.
Accommodation Costs For Our USA Road Trip and Finding the Best Deals
We wanted to keep our accommodation costs as low as possible so that we had more to spend on the big-ticket attractions, there was no way we were skipping Disney!
We found that overall, accommodation costs were the most expensive part of our USA tour.
The cheapest possible way to find budget hotel rooms, was to book online. We scoured all the usual booking sites, Priceline was often cheapest and we found those deals through Hotels Combined. We also checked Booking.com and Agoda regularly. Hotels Combined is a good choice in a situation like this because they pull the best deals from multiple booking sites at once so that you know you have the best deal. Turning up at the hotel in person was always more expensive than booking online, the same deals just aren't available. ( This is not the situation in most other countries we visit).
We signed up for hotel chain rewards programmes. Wyndham rewards was the most useful for us, they own loads of hotel and motel chains. You build points by staying with them until you qualify for a free night. If you book through Priceline you do not always receive your points, so we always checked the Wyndham rewards hotel booking site too. Sometimes they matched Priceline's offer, sometimes they had special offers with significant numbers of extra points.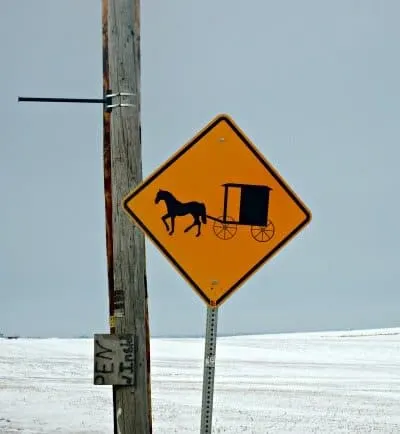 Rooms were mostly very good. Outside of Washington DC, New Orleans and NYC, we found rooms for under $40, always below $50 ( before tax) for our family of four. Don't forget to factor in the added tax and watch out for places that charge a nightly resort fee.
Finding a room for 4 is very easy in the USA, no problem at all, most motels and hotels have rooms with two double beds.
Hotels with free breakfast save you a lot of money. The breakfasts are often terrible, carbs only, it got as bad as frozen toaster waffles in one motel, but having something to eat and a coffee first thing in the morning is a big help.
Costs and Budgets
I always say that there is no point in scrimping. Sure, we're not rich, but you have to spend enough to be comfortable and enjoy your trip. There is no point in doing it if you're not happy.
We all have different priorities, our priority is seeing, doing and tasting as much as possible, we really don't care much at all about accommodation or occasional bad meals so long as we're all safe, relatively well nourished and seeing what we came to see.
We don't have a fixed daily budget, we just do it as cheap as we possibly can, while paying for the things that are important to us.
There are hidden costs in a trip like this, don't forget to include road tolls, costs of buying warm clothes and admission tickets.
Basic costs, petrol, car hire, accommodation and food, can easily come in at under $150 per day. The USA part of our first year of travel was undoubtedly one of the more expensive parts, our average daily cost for the year came in at $100. In Asia we could easily spend $50 per day. Today, in year 5 of travel, we reckon on a comfortable $100 per day average even in Asia, the kids are older, they eat more, everything costs more and we treat ourselves more often.
Should You Plan an Itinerary for a USA Road Trip or Wing It?
To plan or not to plan? We like going with the flow, ending up where we end up. Our only fixed points were our arrival in NYC and our car drop off date in Fort Lauderdale, other than that we were free.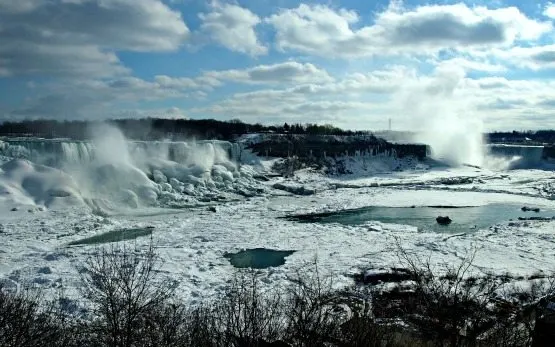 We had certain places we wanted to include. Must-sees for us were Amish Pennsylvania, Orlando, Washington DC and New Orleans. We ended up making it to Niagara falls and Canada ( see our Canada posts here, the border crossing is simple) and staying in some really interesting and unexpected places on the East Coast. High hotel prices cut our stay in Washington DC short and the amount of fun we were having kept us in Orlando for over a week. We eventually made it right down through the Florida Keys to the southernmost tip of America. We never expected to get that far.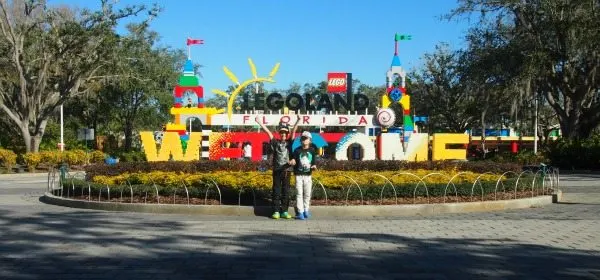 I would highly recommend not over-planning. Weather conditions, how you feel on the day, unexpected interesting events and festivals are all likely to change your plans at the last-minute.
We found it very easy to find accommodation, sometimes we booked online just minutes before walking through the doors of a motel, often from the motel's own car park.
It's a good idea to check for any big festivals that are approaching if you are planning a USA road trip in advance. We unexpectedly arrived in New Orleans for Mardi Gras, a bonus, but it pushed accommodation costs up.
Drive Times on Your Road Trip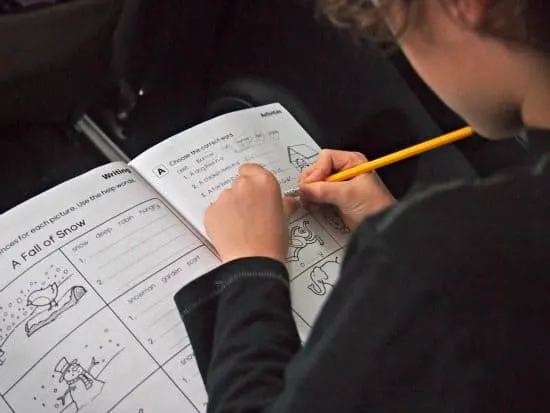 The United States is a big country but the East coast or West Coast are very easy to explore in isolation. The distance from NYC to Florida is only about the same as Port Douglas ( our old home in Australia) to Brisbane, that was our usual 24 hour airport commute.
Some days we drove for 9 hours, some for 2. You really can play it by ear. Sometimes we stopped in "middle of nowhere" towns just for a rest stop. We found some unexpected delights that way, such as the Darian Sea Monster.
I'll publish our exact schedule in another post.
Visa Requirements for the USA
International travellers resident in countries which qualify for the USA Visa Waiver Programme will need to apply online for an ESTA. (Electronic System for Travel Authorisation). Europe, New Zealand and Australia all qualify, check eligibility here.. This information was up to date at time of publication but always check for yourself, things may have changed.
We've had a wonderful time travelling around the USA, it's been better than we expected, to be honest. We didn't think we'd find so much diversity, history, wildlife, and great food, ( have a look at some of the amazing food in New Orleans).
If you are planning a USA road trip please don't hesitate to comment below if you think we can help at all. What places would you recommend to people visiting the USA? While you're here take a look at our favourite destination in the US, with this "family things to do" post.
If you'd like to hire a car during your stay, use this car rental comparison tool to find the best deal!

We also suggest you take a look at this company to get a quote for all kinds of the more tricky adventure or extended travel insurance.

Try Stayz / VRBO for an alternative way to find rentals on homes/apartments/condos in any country!