This post may contain affiliate links.
Orlando Florida has many theme parks and attractions and most people come for the big established players, Disney, Universal, and Seaworld, but there are a lot of other theme parks in the Orlando area. Legoland Florida is a relatively new big-name among the big Florida theme parks. Is it worth visiting this Florida theme park when the huge Disney Parks and Universal Studios are nearby? We think it is, it offers a different theme park experience and is great for younger kids, particularly if they are Lego fans. Find out why Legoland Florida is worth visiting in our review!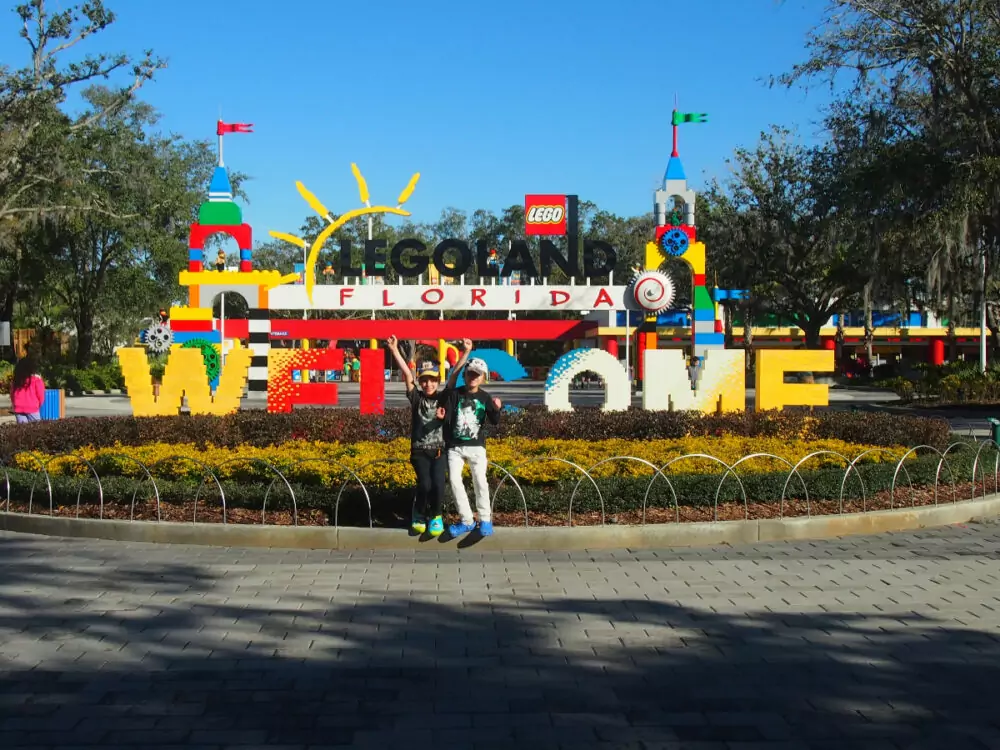 When we went to check it out the Legoland theme park in Florida the first time, we had a great family day out. But with only so much time and so much money, should you visit this one while you're in Orlando?
In our opinion, having visited multiple times, the four Disney Parks should be your first choice, older kids may prefer Universal, but Legoland Parks are very good for younger kids with rides designed just for them.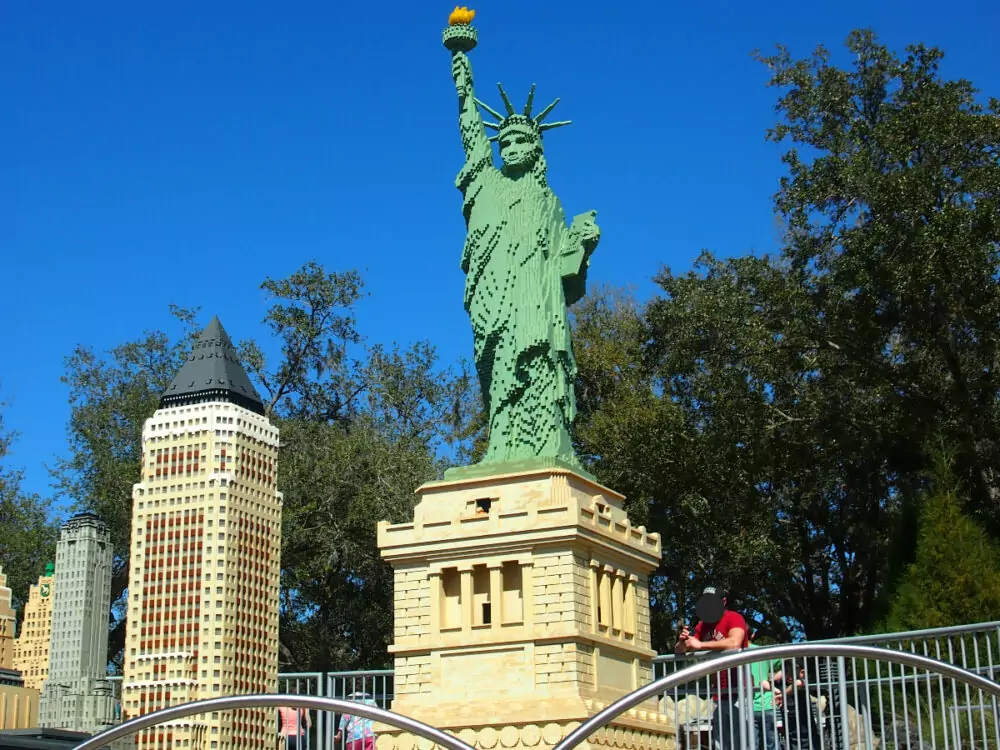 As with all Lego parks, the mini world area, which showcases Lego constructions of famous landmarks, is USA-themed. So in Florida you will see The Kennedy Space Centre, in Malaysia there are Asian landmarks and in London there's Buckingham Palace. These are always worth seeing alongside the more standard Star Wars models.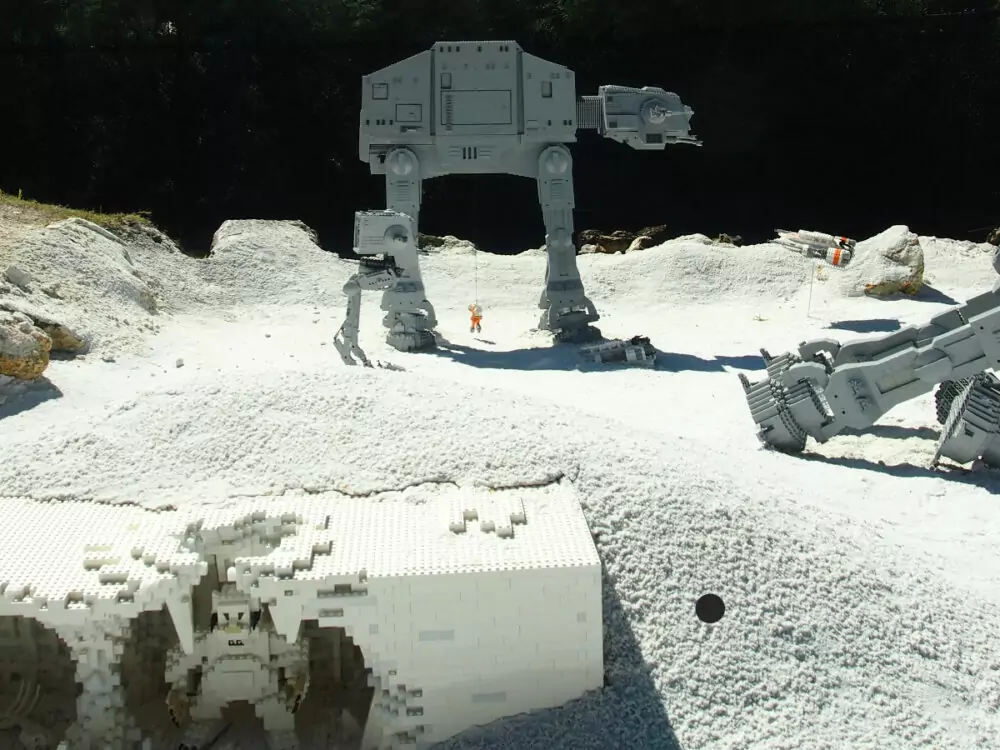 We'll give you photos and reasons to visit, this Legoland Park, or any of the others in the world!
While the rides at Legoland are suitable for kids, they're fun for adults too, not too scary, just right!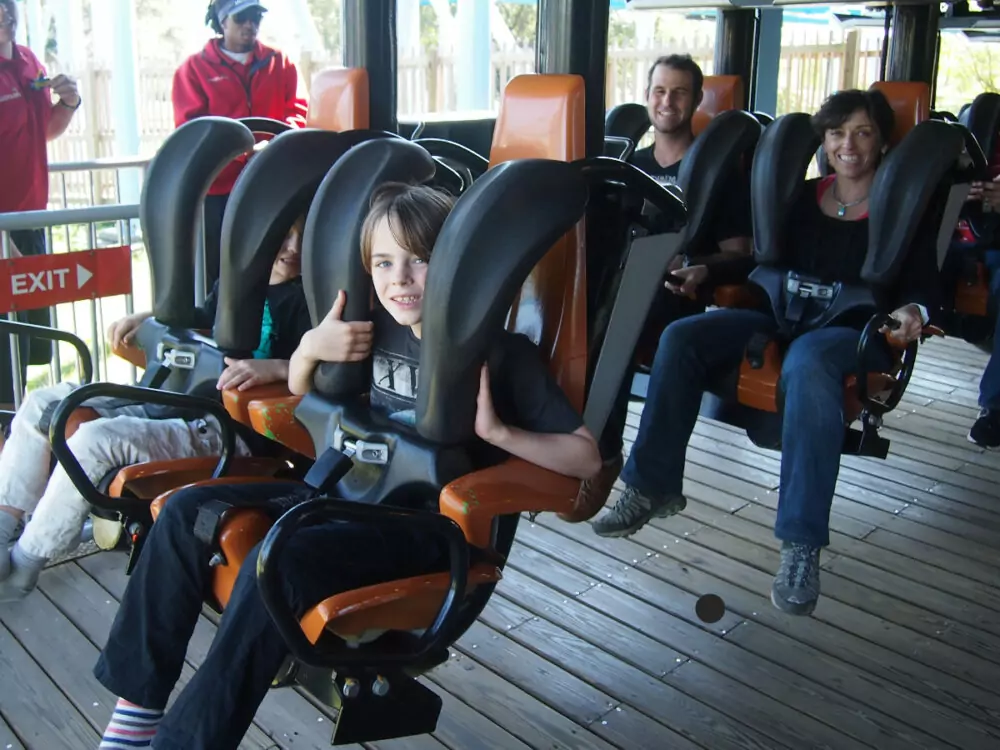 Here's our Legoland Florida review, it is honest, not all reviews are. We hope we can help you decide if Legoland Florida is for you.
Legoland Florida Reviews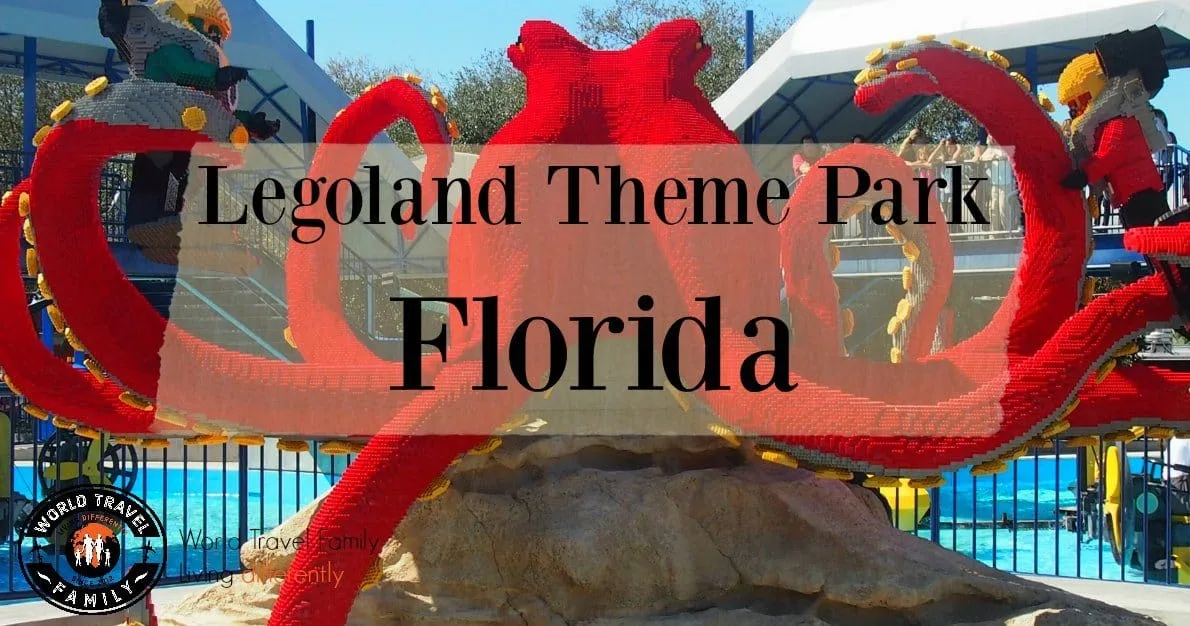 We've broken our review up, Q&A style, to help you find the information you need quickly. Thanks for visiting our site and we hope you'll stick around. We've travelled for 7 years with the kids to produce reviews like this from all over the world.
This visit was in our first year on the road and we were guests of Legoland Florida. All views are our own. This post may contain affiliate links from which we may earn a commission at no extra cost to you.
Legoland Florida- What Age Group is the Legoland Park Aimed At?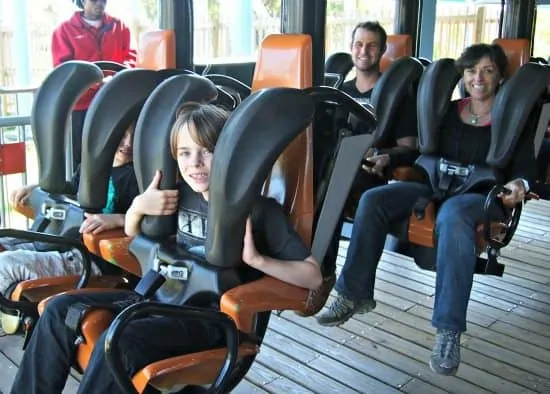 Legoland is aimed at kids up to 12 years old and their families, it doesn't have the huge white-knuckle rides of the other Orlando theme parks. When we visited Legoland Malaysia we noticed this and it suited us really well. I'm a bit of a scaredy cat when it comes to roller coasters, the slightly smaller rides there were just fine for me. The roller coasters at Legoland Florida are smaller again, we feel that the Florida park would be even more suitable for younger children, my boys loved the rides.
The Lego Test Track roller coaster at Legoland Orlando is identical to the one in Malaysia, as far as we could see. The Dragon ride in Florida is similar to London's Dragon but smaller than the Malaysia version. The other two coasters, Flight School and Coastosaurus were totally different and a lot of fun.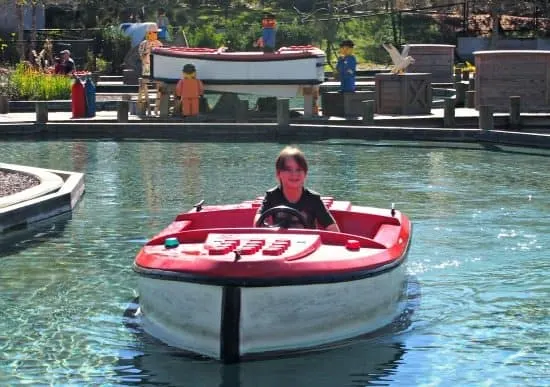 There are plenty of play areas and smaller rides around the park that suited my boys (ages 7 and 9) and would be great for smaller kids too. It was really nice that the children could often ride without adults alongside, they loved that bit of independence and added bravery.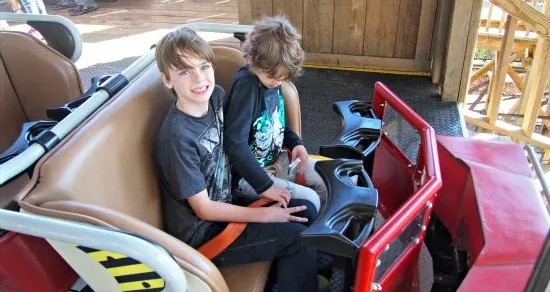 Legoland Florida Chima Ride
You bet it is! It's a floating, water squirting, waterfall dodging bonanza. My boys, all three of them, absolutely loved it. You won't find one of these at Legoland Malaysia or Legoland England.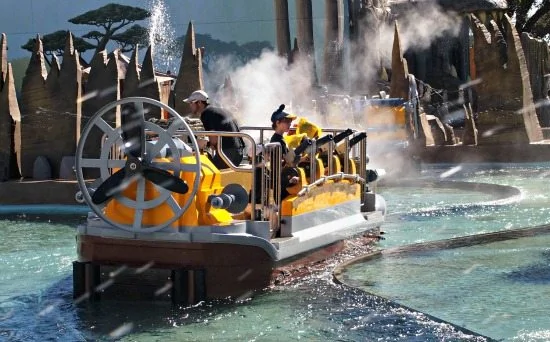 Legoland Florida Water Park
Yes there is, it's part of the Legoland Florida complex. We visited in February so the water park was closed, although the weather was lovely. If you or the kids want to get wet there are plenty of other opportunities within the main Legoland park ( see below).
We took two days to visit Legoland Malaysia and their water park next door although combo tickets were a possibility. Both were great fun.
Legoland Florida Food
Yes, absolutely there is food available and we were pleased to see that it verges toward the healthy. No Philly cheesesteak dogs for my husband this time! That boy loves his junk food.
It's interesting that there is an element of physical activity in several of the rides, is this a new trend, theme parks to make you fitter?
Where to Stay Near Legoland Florida (Winter Haven)
To find the best rates for Winter Haven or Orlando start your search below. This is how we always find the best prices when we travel. If you're looking for a full refundable deal, we recommend Booking.com.
If you really want to treat the kids, stay at the Legoland Florida Resort Hotel, (click through to check rates and availability on Booking.com, here, in Winter Haven. This Lego-themed hotel offers buffet breakfasts, a pool and Lego play opportunities to keep kids busy while parents relax. Superbly set up for families, the Legoland hotel is adjacent to the theme park and hotel guest have the benefit of earlier entry. The Legoland Resort consistently receives great reviews and votes for being the best value in Winter Haven.
However, there are many other accommodation options nearby and we based ourselves in Orlando for our visit. Our list of hotels, apartments, and condos near Legoland Florida starts with your options closest to the Legoland park, and as you scroll further down, you'll be moving further away. We hope you find this new feature useful. Alternatively, see the closest vacation rentals to Legoland Florida right here.
Will You Get Wet at Legoland Florida Theme Park?
If you want to, you can get soaked to the skin, not necessarily a bad thing on a hot day! My boys and husband rode Chima three times, back to back. One of them was drenched, the other two weren't so bad. If you really need to stay dry the shops sell waterproof ponchos in adult and child sizes.
There is also a small water play area near Chima for the little ones. For really hot days there are showers and misters to cool everyone down.
Is Legoland Florida Educational?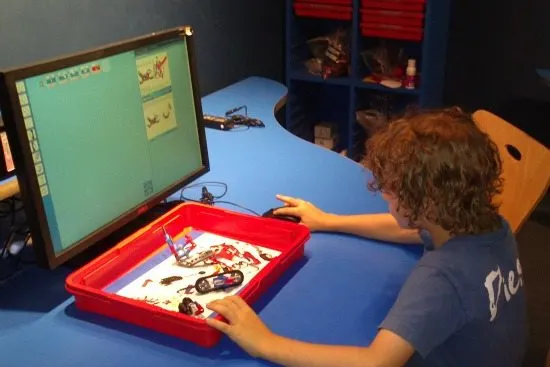 Legoland, like the Lego building toys, always has an educational angle. Computerised robot programming is great for the older kids, my little one got a real thrill out of learning to drive at Drive School.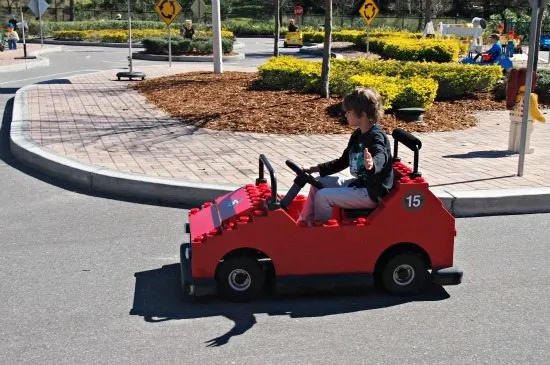 Legoland Florida Attractions Other Than Rides
There are loads of other things to do at Legoland Florida!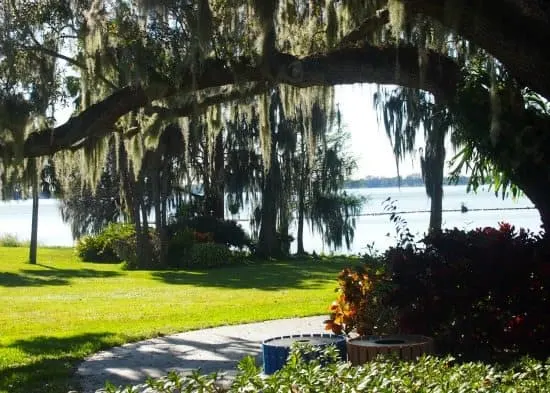 The setting is gorgeous, it's right on one of Florida's magnificent lakes, the perfect setting for water-based shows. There are lovely gardens to explore, a greenhouse attraction is a useful educational addition and there is a 4D cinema experience.
On the day we visited there was a special "Lego Friends" event going on. The characters were running all sorts of activities all over the park.
Mini Land, the central part of the Malaysia and Florida parks, is always good. In Malaysia all the installations were from Asia, in Florida all were from the US. The additional Star Wars themed mini-land area was great fun too.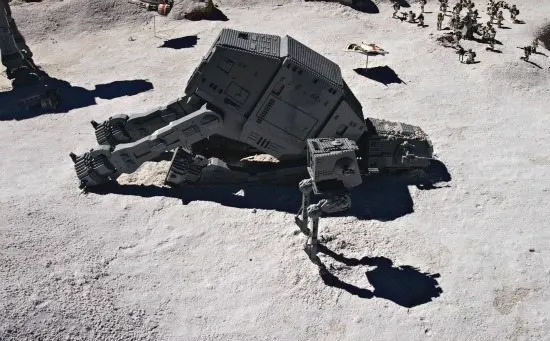 Legoland Florida Wait Times
From the reactions I got from my post about beating the queues at Disney I know that wait times are important to you. I can tell you that on the day we visited we didn't wait at all between opening time, 10am, and noon. We rode all of the roller-coasters multiple times in those two hours. After lunch lines got longer and didn't tail off towards closing times. We were visiting on a particularly busy holiday. Chima had no wait time, probably because the adults didn't want to get wet. My boys enjoyed the play areas and mini world when the queues were longer.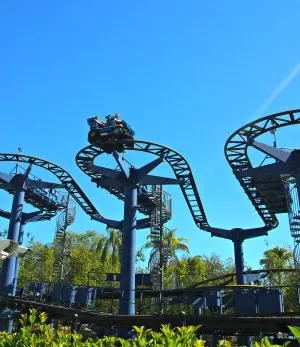 For you, for Pinterest, just hover & click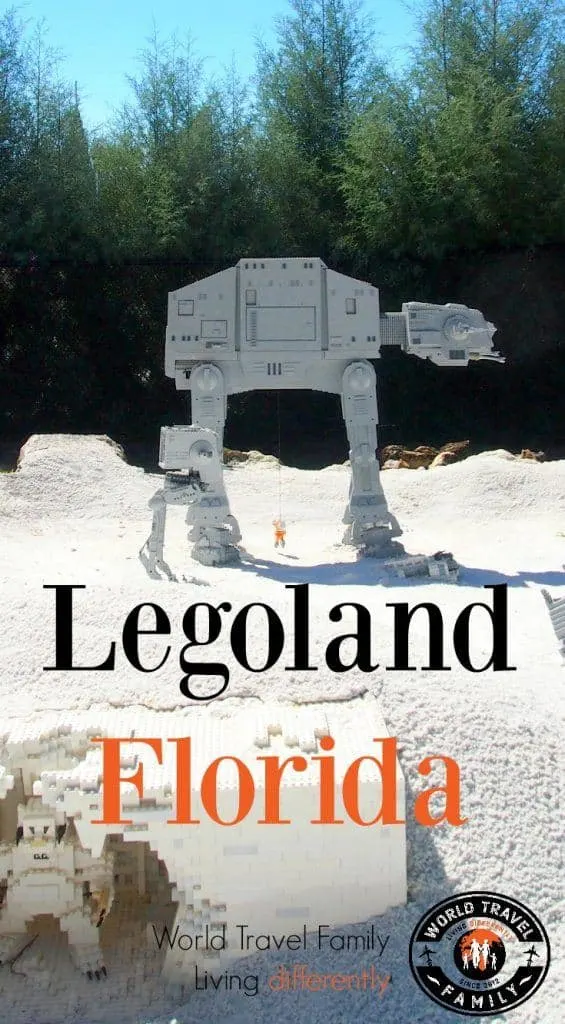 Is Legoland Florida Worth It?
Yes, we think it is worth visiting Legoland Florida. Particularly if you have smaller children. The rides, rollercoasters, entertainments, and vast adventure play areas are perfect for young families. You should visit at least one Legoland Park with your kids and Florida is a good one (In comparison to other Legoland Parks we have visited internationally. Read more about Legoland Florida in our post.
Legoland Florida, Should You Visit While In Orlando?
Legoland Florida is well worth a visit and a lot of fun, particularly for younger children. If you have a Lego mad child, absolutely, take a couple of days to take in the Legoland theme park and water park while staying in the resort hotel. It would make a great weekend break or birthday party treat. We thought it was worth checking out but only you know your family's needs and what sort of theme parks they enjoy most.
I hope this post can help you make up your mind. If you have any questions put them in the comments section, I'm happy to help. We have also visited Legoland parks in Malaysia and London, the Florida park had some great rides that aren't available elsewhere and a Floridian character all of its own. Check out our other theme park reviews and Florida posts by using the categories menu, top right. Take a look at all the other fun things to do in Orlando Florida here. Happy travels!
If you'd like to hire a car during your stay, use this car rental comparison tool to find the best deal!

We also suggest you take a look at this company to get a quote for all kinds of the more tricky adventure or extended travel insurance.

Try Stayz / VRBO for an alternative way to find rentals on homes/apartments/condos in any country!