This post may contain affiliate links.
Are you looking for something adventurous to do near you? Maybe you want to fill your vacation with Florida adventures? Here's a run down of thrill-seeking activities and fun adventurous activities in the state of Florida.
Florida has long been synonymous with travel and vacations in the U.S. You will picture Orlando theme parks full of thrill rides immediately upon thinking about a Florida vacation, and theme parks are all well and good. Be it a visit to the four Disney Parks or a thrill ride in Tampa's Busch Botanical Gardens, these world-beating parks are sure to appeal to all ages and adventure types. There are, however, many adventures beyond the Disney gates. And many of them cost less, are less busy, and offer unique adventure travel experiences and outdoor adventures in the Sunshine State.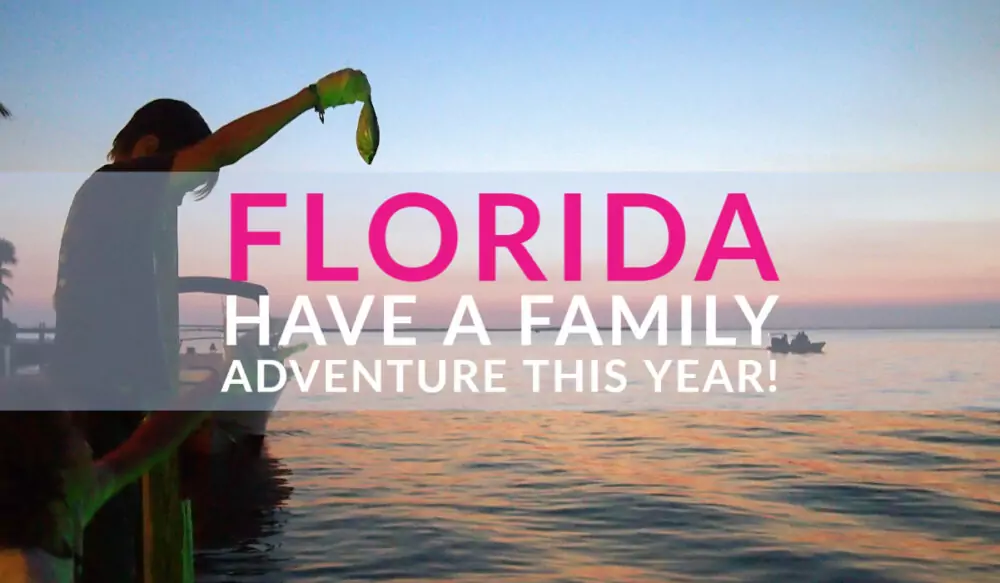 Let's take a look at some different, unusual, or more adventurous things to do in Florida USA, but we sure are going to cover the theme parks too. They are not to be missed and every kid (or adult) should get to experience them!
A heads up here, if you're looking for a rental vehicle to get you to your next Florida adventure, try Discover Cars,(this link opens in a new tab for your convenience,) they're great for finding the best deal available today.
Best Adventurous Things to do in Florida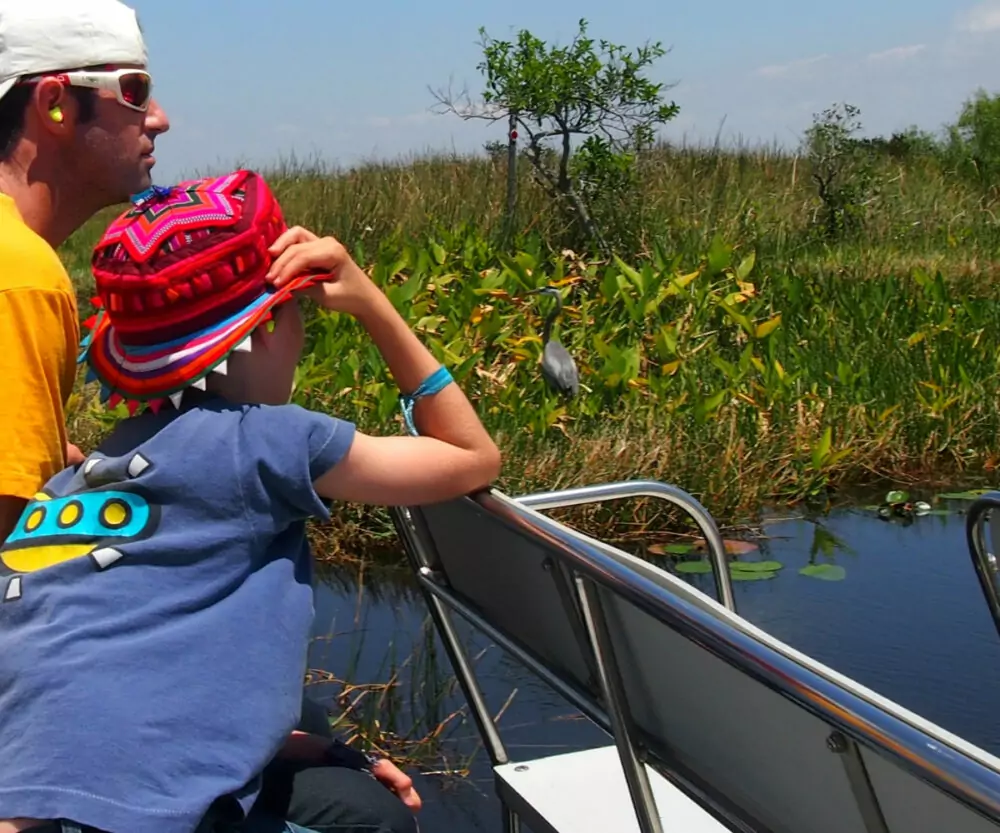 Here's a quick list of some of the very best adventurous things to do in Florida, opening the link will take you to a page with more information, costs, availability and how to book. If you have no time to read the whole post, your best Florida adventures are right here. Find out how to swim with dolphins in Florida here. For more aquatic mammals, snorkel with manatees here. In the Everglades National Park take a thrilling airboat ride plus wildlife show. Alternatively you can take an Everglades Day Safari from Fort Lauderdale. In Orlando you can ride the big wheel at Icon Park (you'll need to book at this link.) Zipline over the allegators at Gatorland or ride the thrilling rides at Orlando H2O Live water park. For something extra special, there's even an Astaunaught Training Experience at the Kennedty Space Centre, fun, thrilling, and educational! Our post gives you more ideas for the best adventure activities in Florida.
Florida is a big state, of course, offering great diversity. Let's look at some places to have an adventure in Florida, outside of Disney, Celebration, Legoland, and the usual big Florida attractions!
Because Florida is a peninsula of North America with many coastal areas of calm waters, it features a variety of beach-related activities for vacationers and adventurers. Florida also has inland waterways to explore, home to amazing wildlife like alligators and manatees. An airboat ride in the Everglades should be on your Florida adventure vacation itinerary!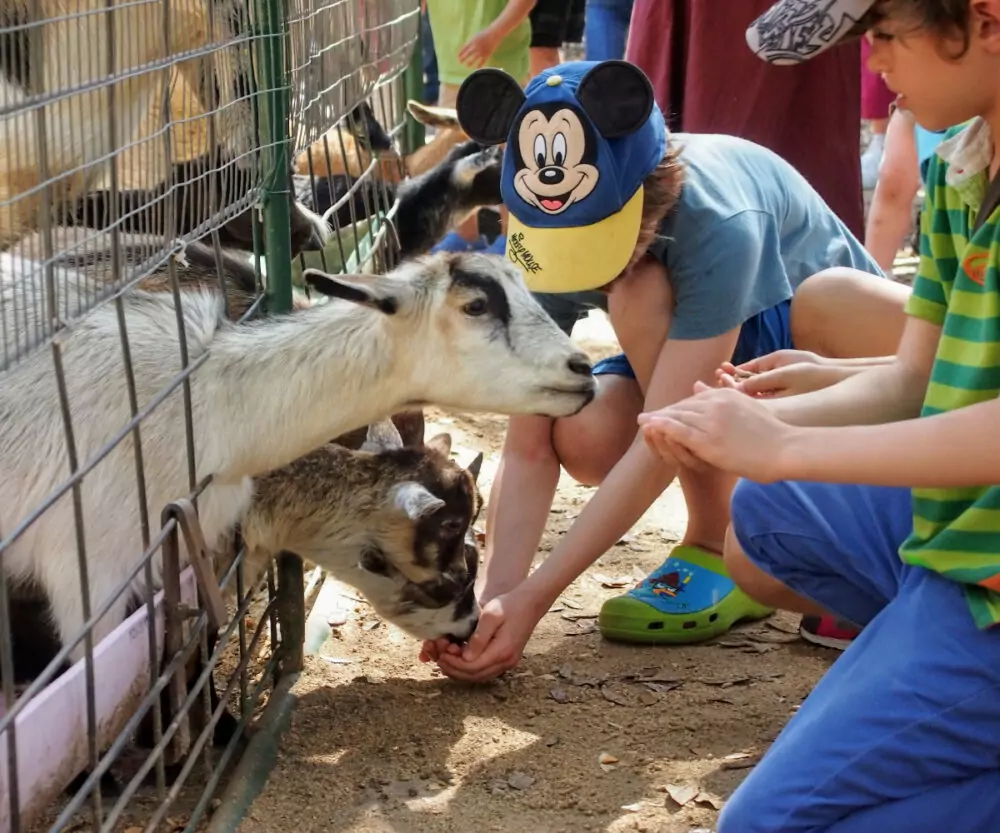 Palm Beach Gardens is home to the PGA National Resort and Spa, the top destination for golf courses in Florida. Fury Water Adventures in Key West offers a wide range of water sports and recreational activities including reef snorkeling, sunset cruising, parasailing, jet skiing, and water trampoline.
Aside from theme and water parks, Orlando also features many family-friendly recreation sites for bowling, mini-golf, and skating.
Adventurous Things to do in St. Augustine Florida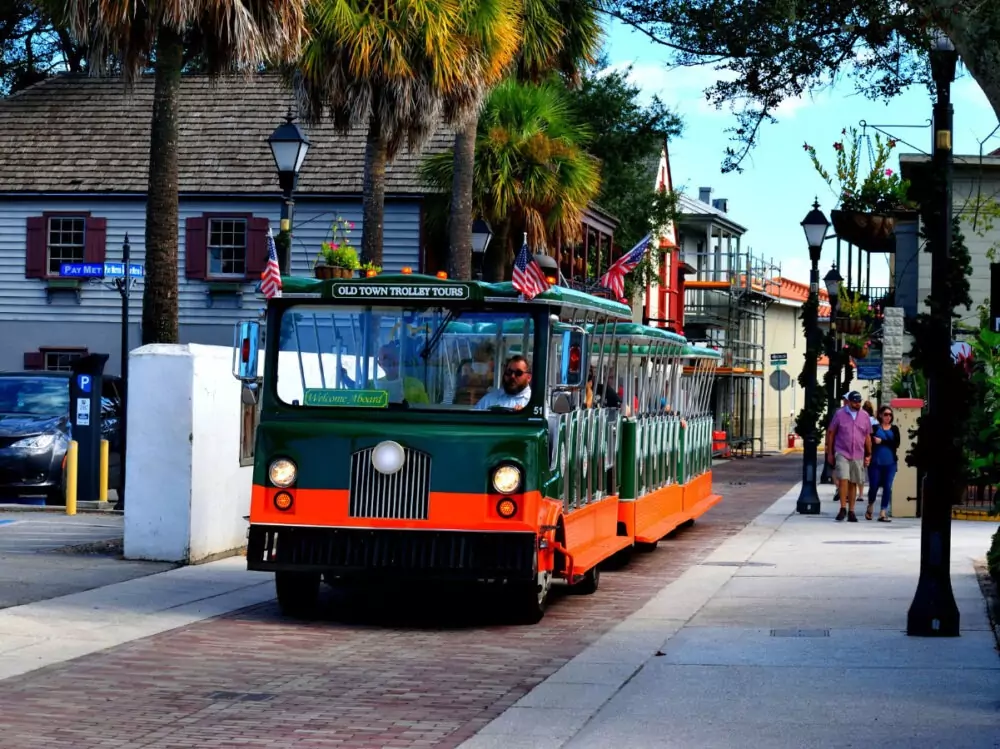 St. Augustine is the perfect place to start your next Florida trip
Starting in the northern part of the state of Florida, St. Augustine is the oldest city in the United States. Its quaint ambience features cobblestone streets and beautiful views of the ocean.
This historic city isn't for the history buffs alone, it has adventures for the whole family. Golf enthusiasts love the St. Augustine golf courses. Several national tournaments are played here each year. St. Augustine even boasts a golf museum, fully equipped with an Omni-theater presentation and an active schedule of live events.
While in St. Augustine, visit Ripley's Believe It or Not. This museum features oddities from around the world. Adults will enjoy this visit as much as the kids will! Reserve Ripley's St Augustine Deals on Wheels Combo Tickets today!
For some more adventurous fun, you can interact with dolphins at Marineland in St. Augustine, either booking to interact from the side of the pool or going the extra mile and hopping in the water to swim with the dolphins. You can book the poolside meet and greet here, or the swimming with dolphins here.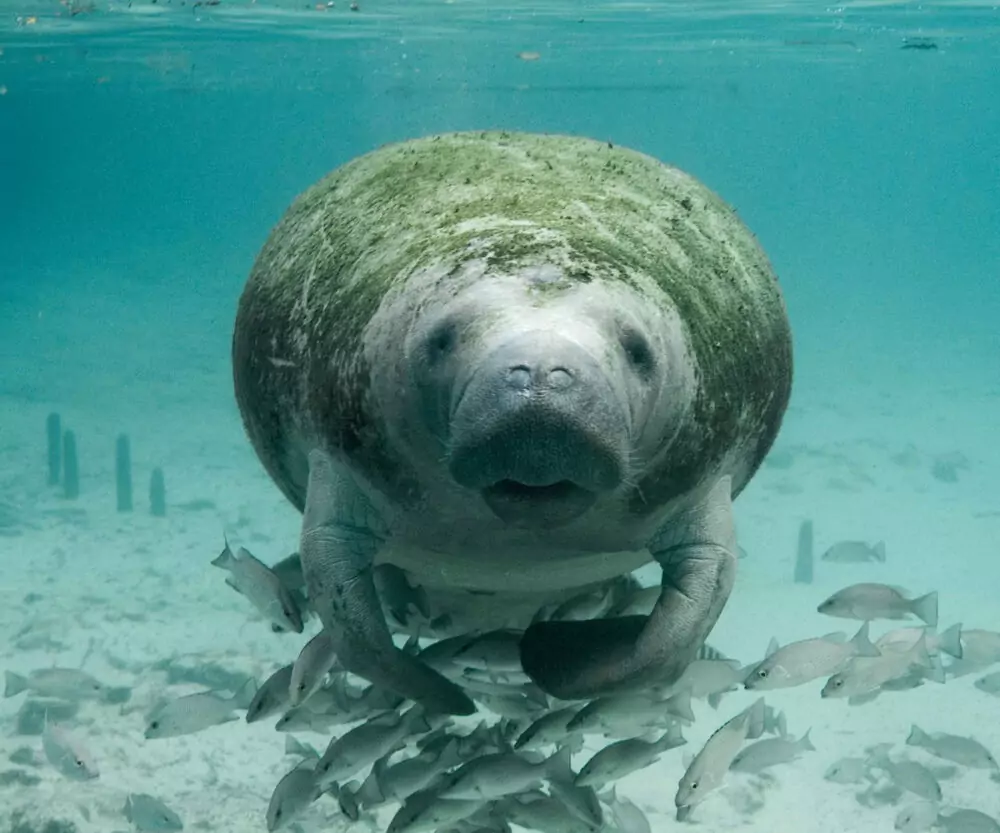 For some more dolphin-related fun you can take a kayak tour of St. Augustine's aquatic life, where you have the chance to see dolphins, sea turtles, and manatees. you can book the experience here.
To experience a pirates life, join in on the St. Augustine Treasure Hunt Cruise, which features an interactive show and even some sword training for kids. You can check out and book the attraction here.
The Comfort Suites in St. Augustine, located just off Interstate 95, is a great place for families with children to stay with a big selection of room types and sizes.
At about $100 per night, up to six can stay in a clean and modern suite. The suites feature two double or queen beds and a double pull-out sofa. In addition, a microwave and refrigerator make snacks a breeze.
The Comfort Suite's price includes a breakfast buffet each morning. Hot waffles are normally available, as well as an assortment of cereals, fruits, pastries, juices, and coffee. The best way to book Comfort Suites is here. The St Augustine Auarium is near this hotel and you'll be just 10Km from Old St Augustine Village and The St Augustine Pirate and Treasure Museum.
For a good dinner in St. Augustine, visit Marvin's. This restaurant is near the Comfort Suites and features a sports bar and rooms filled with sports memorabilia. Beyond its decor, however, it serves up delicious ribs and other barbecue specialities.
Orlando Adventure Destinations.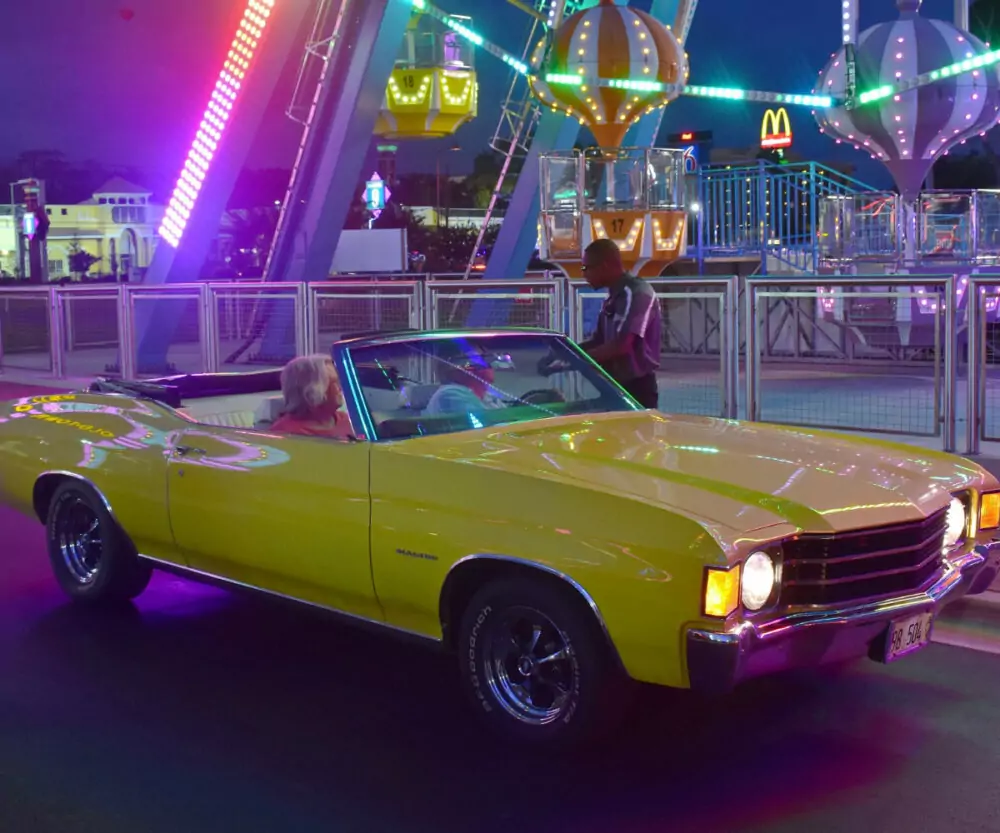 Heading south and a little bit west of St. Augustine, there's lots to do in the Orlando region besides the traditional theme park stops.Of course there is Disney Animal Kingdom, Epcot, The Magic Kingdom and Disney's Hollywood Studios. You'll also find various petting zoos and water parks nearby.
Check online or contact the Orlando Chamber of Commerce prior to your trip. They'll provide you with a free coupon booklet for lots of money-saving fun options.
Arabian Nights is a dinner theater on International Drive that provides food and fun for the entire family. Kids will love the live horses prancing around the restaurant as they enjoy their meal.
Another great activity to be done in Orlando is kayaking with manatees, featuring round trip transportation from some hotels in Orlando to the Crystal River, where you have the chance to snorkel and swim with the endangered Florida Manatee. You can book the tour here.
The Orlando Old Town theme park is located in nearby Kissimmee and boasts a custom made Ferris wheel. In addition, there are nostalgic shops, restaurants, and an old-fashioned carousel.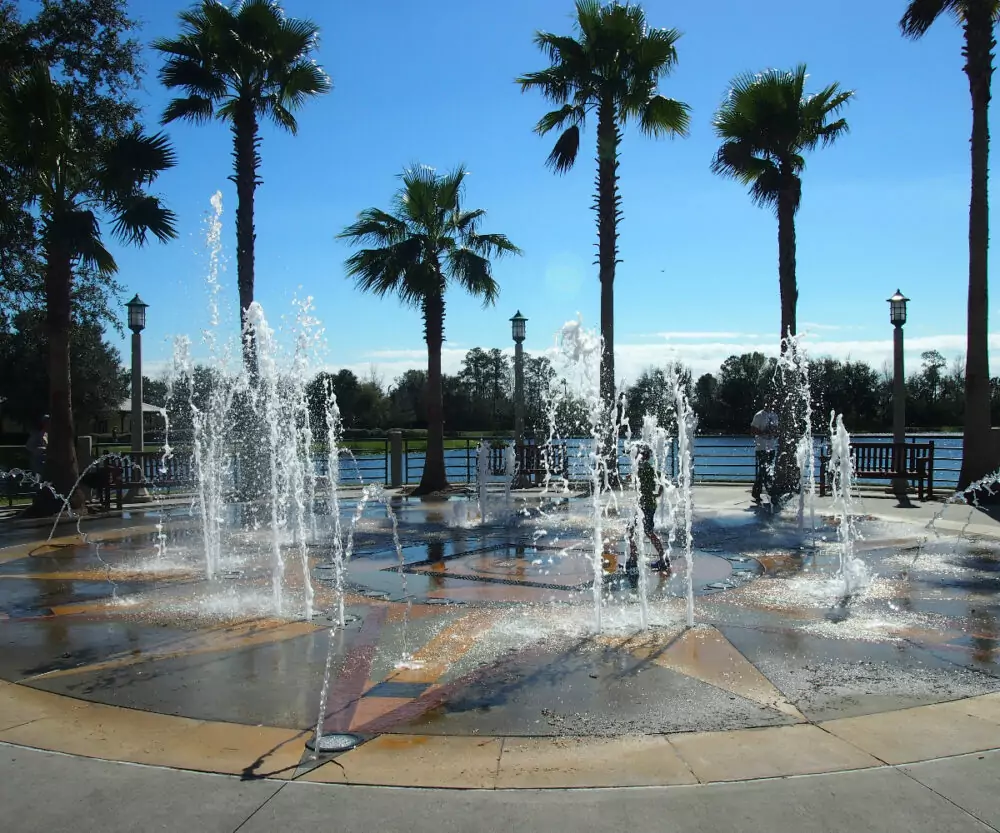 While you're in the Orlando area, don't miss Walt Disney's dream creation, the town of Celebration Florida. Walt Disney died in 1966, but The Town of Celebration, Florida is a community founded by the Walt Disney Company. Its official Founder's Day is in 1996 but plans were completed in 1991 and construction started in 1994. The town is a model town for the concept of New Urbanism. Celebration is in Osceola County, to the west of Kissimmee and about 20 miles (32 km) southwest of downtown Orlando.
Sarasota Florida Adventurous Activities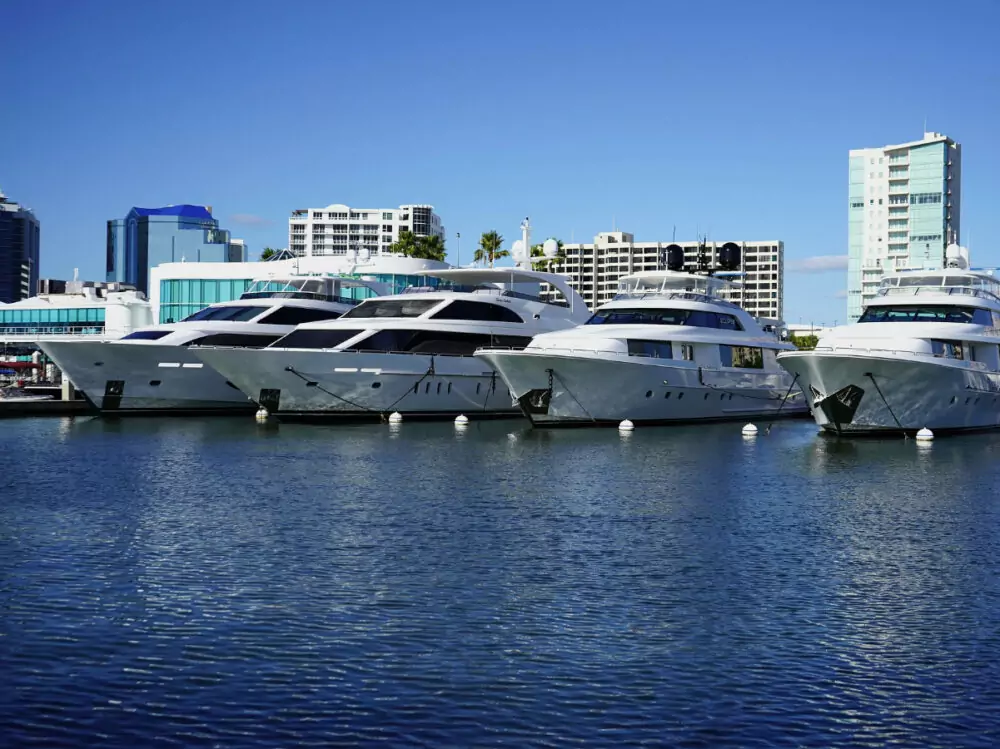 Continue west, and after a stop at Busch Gardens in Tampa, go south to Sarasota. Once in the city, make a beeline to Bee Ridge Road. Turn right on Beneva, and continue to Bahia Vista. Here you'll seriously question if you've entered a time machine, as you'll undoubtedly see a variety of people wearing very old-fashioned clothing. Most often, they'll be riding bikes, walking, or riding a scooter.
No, you haven't entered a historical village. You're in Pinecraft, one of the very few Amish communities in Florida.
Many Amish folks have migrated south and set up a small community within the Sarasota city limits. All that's missing is their use of horses and buggies, which aren't allowed within the city lines.
Sample traditional Amish cuisine in one of the local eateries. The kids will especially love the homemade Amish whoopie pies.
While in Sarasota, take the kids to the Ringling Brothers Museum, where they'll enjoy both the excitement and history of the circus.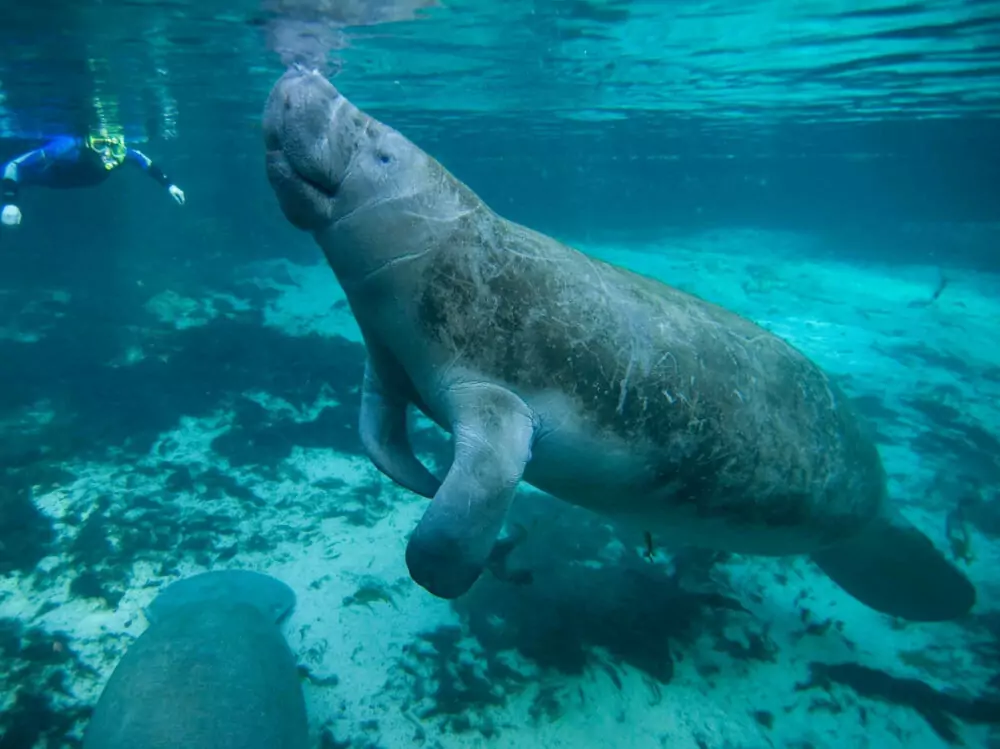 You can also do a guided manatee and dolphin tour from Sarasota, either by kayak or stand-up paddleboard. Your guide will help you learn about the history of the Sarasota, and you can be taught how to use a paddleboard before starting the tour.
Participants will have the chance to see dolphins and manatees, as well as other wildlife like spoonbills. You can book your tour here.
Fort Myers Adventures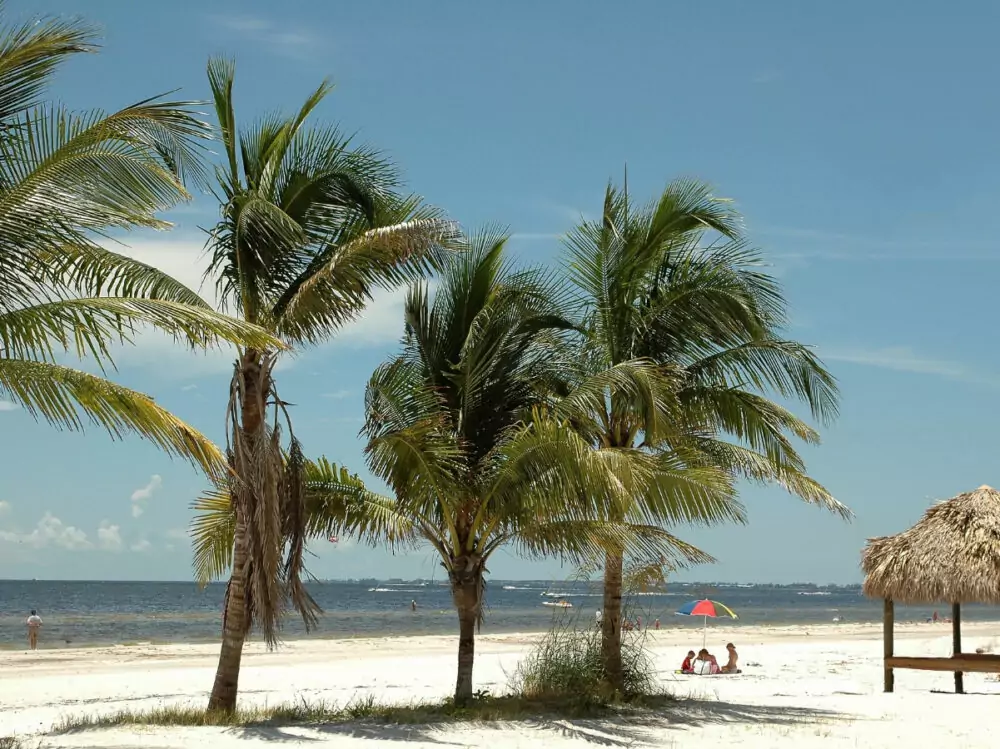 Continuing south, make Fort Myers your next adventure stop on your central Florida itinerary. From the city to the beaches, there are ample opportunities for a great time filled with natural beauty for family fun with kids.
Formerly known as the Imaginarium Science Centre, the IMAG History and Science Centre is a fantastic children's museum in downtown Fort Myers. From hands-on projects to a pool of sea creatures, there's at least a half day's worth of fun at Imaginarium. Check out the IMAG website here.
Florida's Gulf Coast boasts miles and miles of sandy white beaches, crystal blue waters, coral reefs, nature trails for nature lovers, where kids can spend hours swimming, building sand castles, and watching the dolphins, sea turtles and other marine life in their natural habitat.
The Pink Shell Resort on Fort Myers Beach was damaged by Hurricane Ian in 2022, but nearby The Holiday Inn Express & Suites (Ft Myers Beach-Sanibel Gateway ) is a modern hotel property that is taking bookings. Check it out here.
Naples Florida Adventures For Families
An hour south of Fort Myers is Naples. In addition to more pristine beaches, a stop at Caribbean Gardens will thrill the kids. Naples Zoo at Caribbean Gardens has lush jungle foliage and alligators, monkeys, and an elephant will keep them entertained for an entire day. Be sure to sample a chocolate-dipped frozen banana while you're there. See the Naples Zoo website for more information.
Adventurous Things to Do in and Near Miami Florida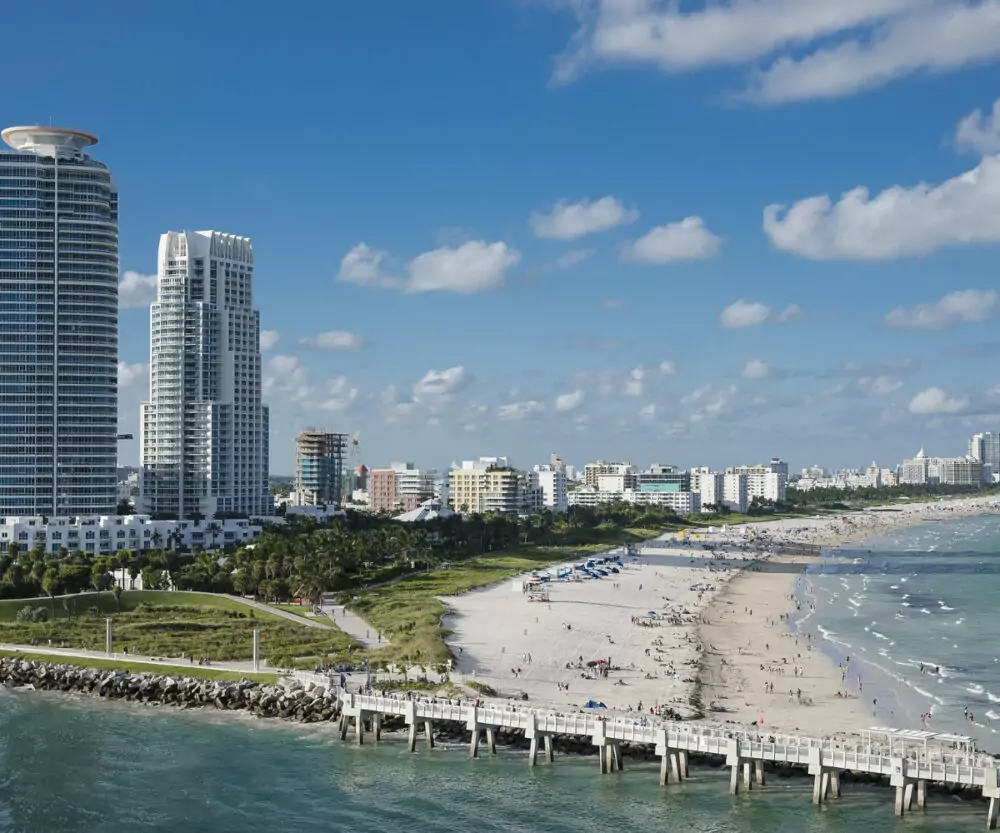 The year-round mild climate in Miami makes it an ideal destination for families who want to go sailing, diving, snorkeling, and windsurfing. American WaterSports, Miami Beach sports, and Hector Water Sports are some of the top companies for water sports equipment rentals in the city.
Water Sports Adventures in Florida
The "Sunshine State" is best known for its generally warm climate. Its northern and central regions have a subtropical climate, while its southern region is entirely tropical making Florida a great place for aquatic adventure.
Having the longest coastline in the continental United States, Florida is a top cruise destination with many ports of call from which to choose. Because of the many beach cities located around the state, both locals and vacationers find south Florida an ideal place for a variety of water sports and recreation activities.
Florida Adventure Cruises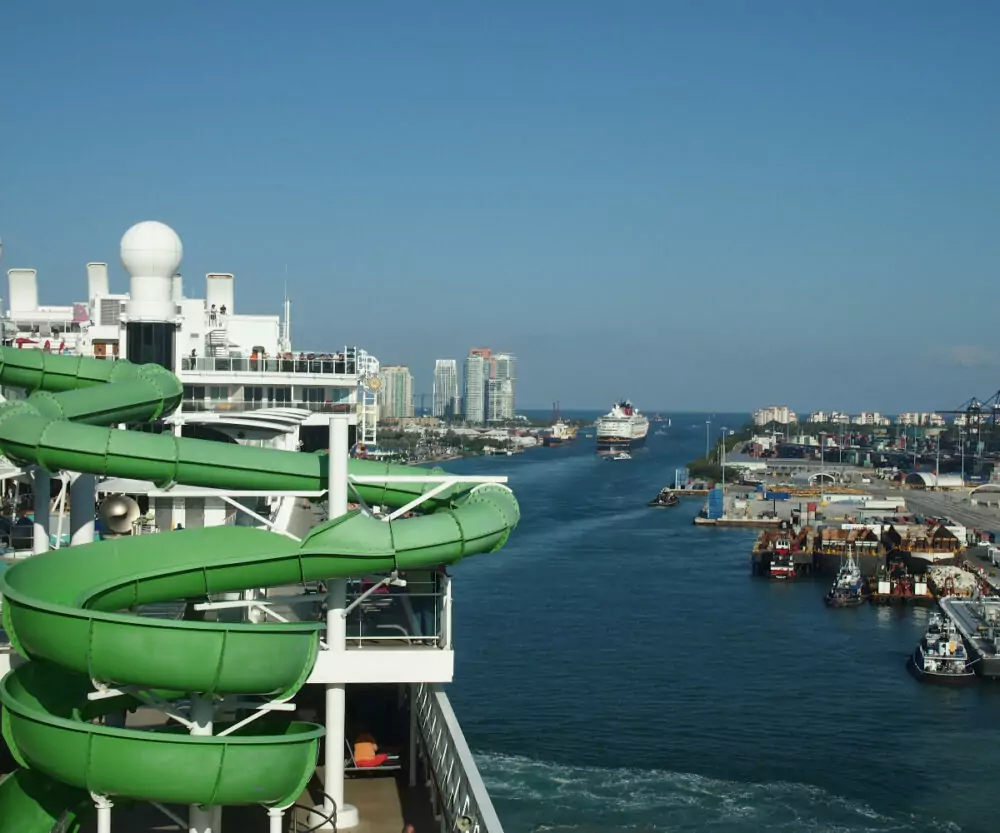 Florida is widely known for its many cruise offerings. Several coastal cities around the state have regular cruise schedules and are popular hubs for many cruise lines. Key West is one port of call for many Western Caribbean cruise itineraries.
The Port of Miami is the "Cruise Capital of the World" and the "Cargo Gateway of the Americas." The Port of Tampa, the largest port in Florida, is another port for Western Caribbean cruises. Port Everglades is known as the deepest of all Florida ports and is one of America's busiest container ports.
Port Canaveral, the second busiest port in the world, typically hosts the cruise ships of Carnival, Disney, Holland American, Royal Caribbean, Norwegian, Royal Olympic, Sterling, and SunCruz. The Port of Palm Beach is another busy container port, which also serves as a Florida cruise terminal.
Theme Parks and Kids Adventures in Florida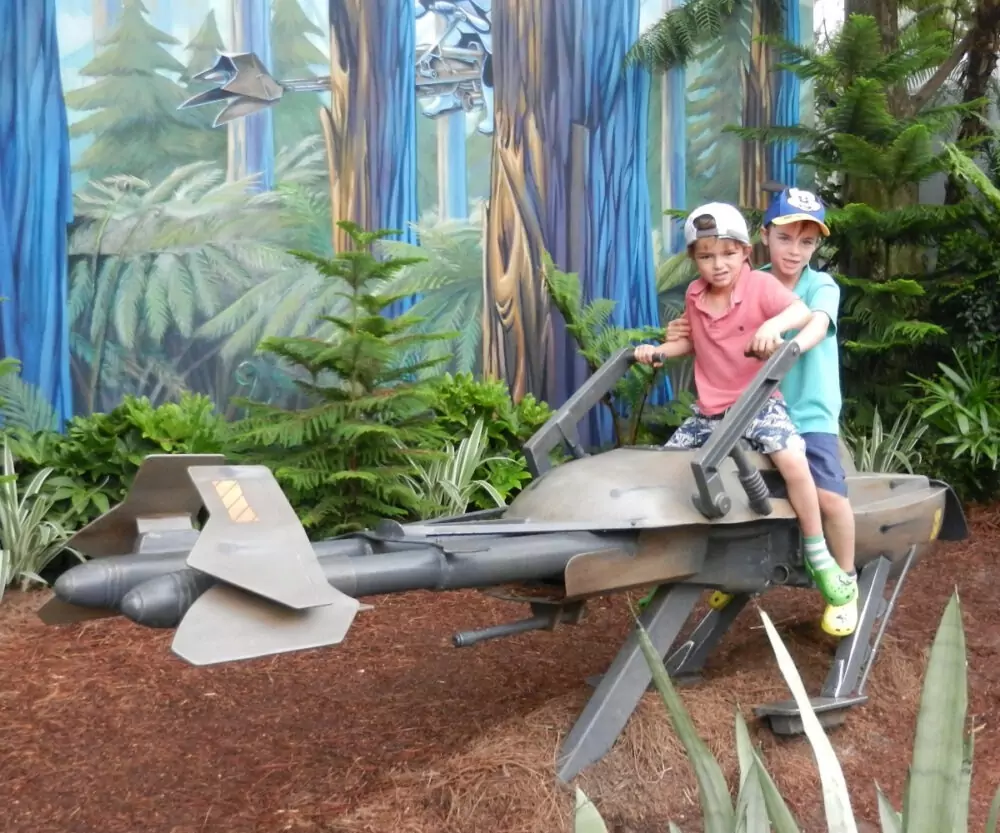 Orlando is one of the best places to visit and it is world-renowned for its many theme parks and water parks including Universal Orlando's Wizarding World of Harry Potter, Wet 'n Wild, Disney World Resort, Disney Animal Kingdom and SeaWorld Orlando.
Various parts of Florida are filled with other adventure attractions such as Cape Canaveral's Kennedy Space Center. This attraction is the public's door into the world of NASA's (National Aeronautics and Space Administration) space program. It's well worth visiting, fun, exciting, and educational. You may be lucky enough to catch a rocket launch, we were!
Don't forget to visit Legoland Florida too!
The Miami Children's Museum is a delight for young kids with its plethora of interactive exhibits and the kid-sized rock climbing wall, Mt. Michiru.
Meanwhile, the Orlando Science Center allows children to explore a 207,000-square-foot hands-on science learning centre. As does the upside-down building on International Drive, Wonderworks.
Next time you decide to visit Florida please add these places to your Florida bucket list of adventures to have and things to do!
If you'd like to hire a car during your stay, use this car rental comparison tool to find the best deal!

We also suggest you take a look at this company to get a quote for all kinds of the more tricky adventure or extended travel insurance.

Try Stayz / VRBO for an alternative way to find rentals on homes/apartments/condos in any country!