Last Updated 24/12/2022.
The town of Celebration , Florida, is community in Osceola County United States, located near Walt Disney World Resort (Disney Florida). The community was master-planned and originally developed by The Walt Disney Company and the design is very pleasing and clean-cut. It is part of the Orlando–Kissimmee Metropolitan Statistical Area and has a population of around 10,000 people. If you're staying in Florida and have some spare time away from the Disney Parks, it's worth a look. We happened to visit on the day of the Posh Pooches parade in Celebration.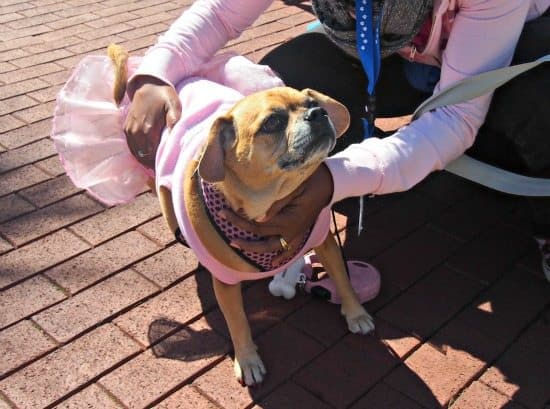 I love finding unexpected things as we travel and not over-planning everything? Well we had another good one! We'd done most of the usual recommended things in Orlando Florida, this one was a bonus.
Posh Pooches in Celebration was yet another unexpected USA road trip joy.
The Town of Celebration Florida
We went for a drive to check out the town of Celebration, not far from Orlando Florida. The town was designed by Walt Disney as an idealised American town. Mr Disney did a great job, as you'd expect.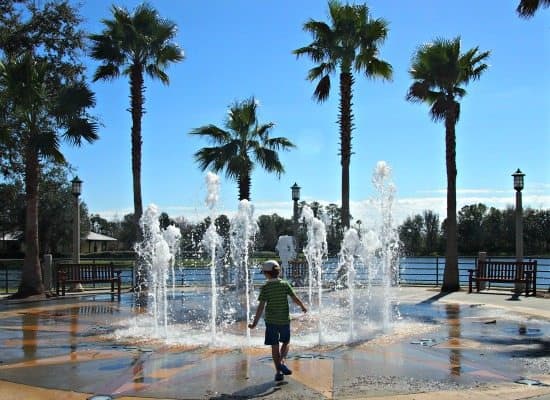 It's postcard pretty, the houses reminded me very much of the immaculately kept examples we saw in Pennsylvania Charlotte and Charlston.
We spotted what looked like a market and so parked up to take a closer look. This was no ordinary market, this was a super special doggy market. We'd found posh pooches at the annual Posh Pooch Festival.
Posh Pooches Celebration
It was so much fun! Loads of gorgeous canines and their proud and friendly owners out strutting their stuff at a doggy themed get together.
There were cute dressed up posh pooches.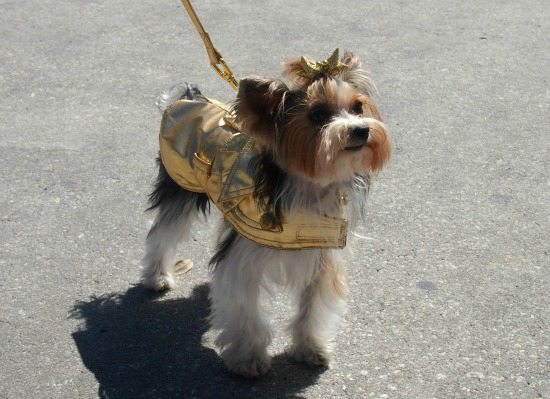 Some less cute but very clever posh pooches.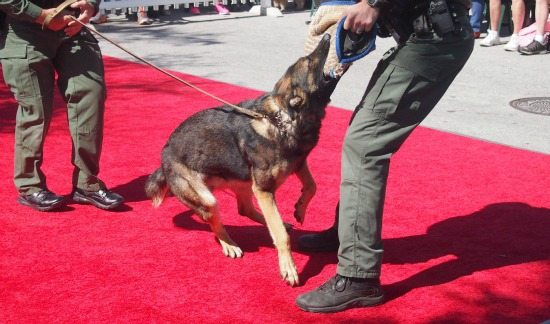 and amazing doggy accessories to buy for your posh pooches.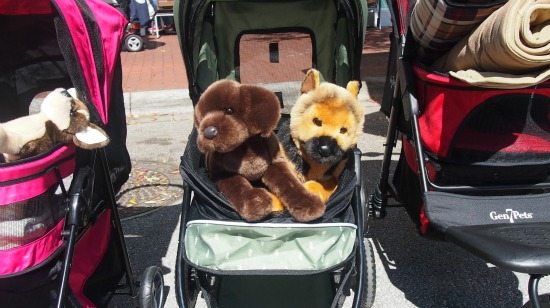 It's often the things we don't expect that are the most fun, don't you think?
Rather like discovering our fossilised shark teeth at Myrtle beach, chocolate coated bacon and a sea monster at Darien. What's next I wonder? Want to see our other US content? It's on our USA travel blog page.
If you'd like to hire a car during your stay, use this car rental comparison tool to find the best deal!

We also suggest you take a look at this company to get a quote for all kinds of travel insurance.

Try Stayz / VRBO for an alternative way to find rentals on homes/apartments/condos in any country!