Yes Intercourse USA really exists and supposedly, it has the most stolen sign in the whole of the country. Intercourse, in Lancaster County Pennsylvania is a bit of a tourist hot spot as it sits squarely in beautiful Amish Country. We had to visit Intercourse town as part of our USA road trip and this part of the world didn't disappoint in any way.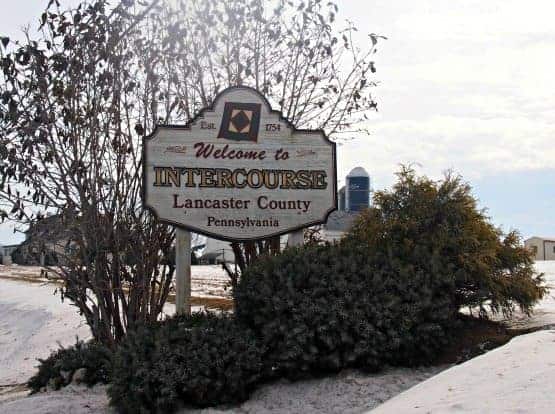 Intercourse USA
If you want to see the beautiful and traditional Amish horse-drawn buggies, along with the rolling farmlands of this part of the world, Intercourse town is a very good place to spot them.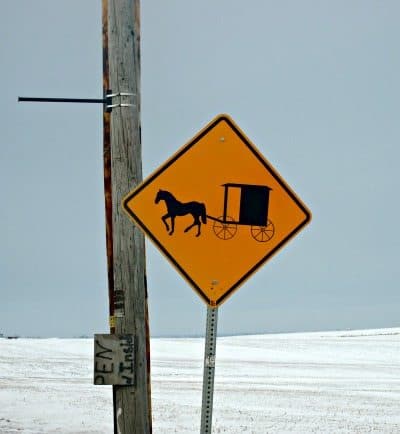 Intercourse itself is full of gift shops, quilt shops and country antique stores. They're great if you're in a shopping position, unfortunately, as we now live out of backpacks full time, we weren't. It's incredibly liberating to only own what you can carry. This is one of the reasons travel is cheaper than staying at home and part of how we managed to continue travelling the world with the kids for 6+ years.
Any post on this site may contain affiliate links. We earn commission on these should you make a purchase. All recommendations are genuine and we are not paid to include products, hotels, and so on.
The joy of Intercourse for us, was in just driving around, enjoying the countryside in this part of the world. It is so pretty, incredibly so. We think we picked a good time of year, that blanket of snow on rooftops and rolling fields made things even prettier.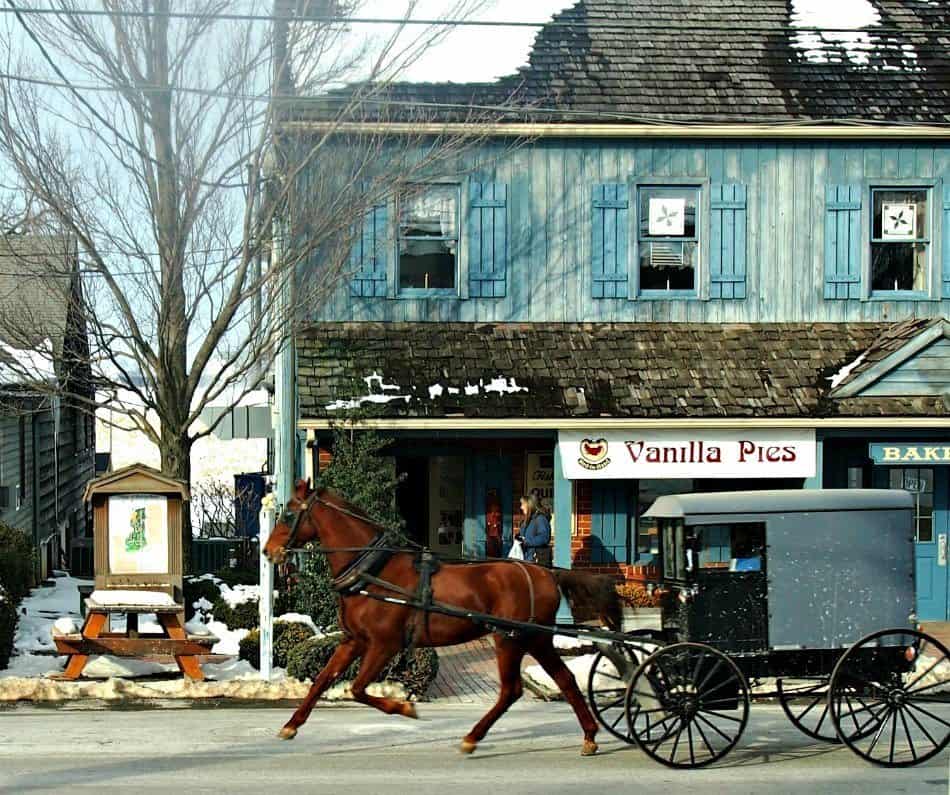 This road, the Pennsylvania Route 340, took us through Bird in Hand where we had a great time visiting the farmers' market, trying new foods and looking at hand-made Amish crafts. As we're not from the US, apple cider was totally new to us and chocolate-coated bacon was pretty interesting. American bacon is nothing like UK bacon, that's another revelation of this trip.
More posts on Lancaster County and Amish country to come, we highly recommend this part of the world, there is a lot more to it than just the Amish community, but that in itself, was amazing. We also found interesting places involving pretzels and chocolate, this was a very food focussed trip.
For You For Pinterest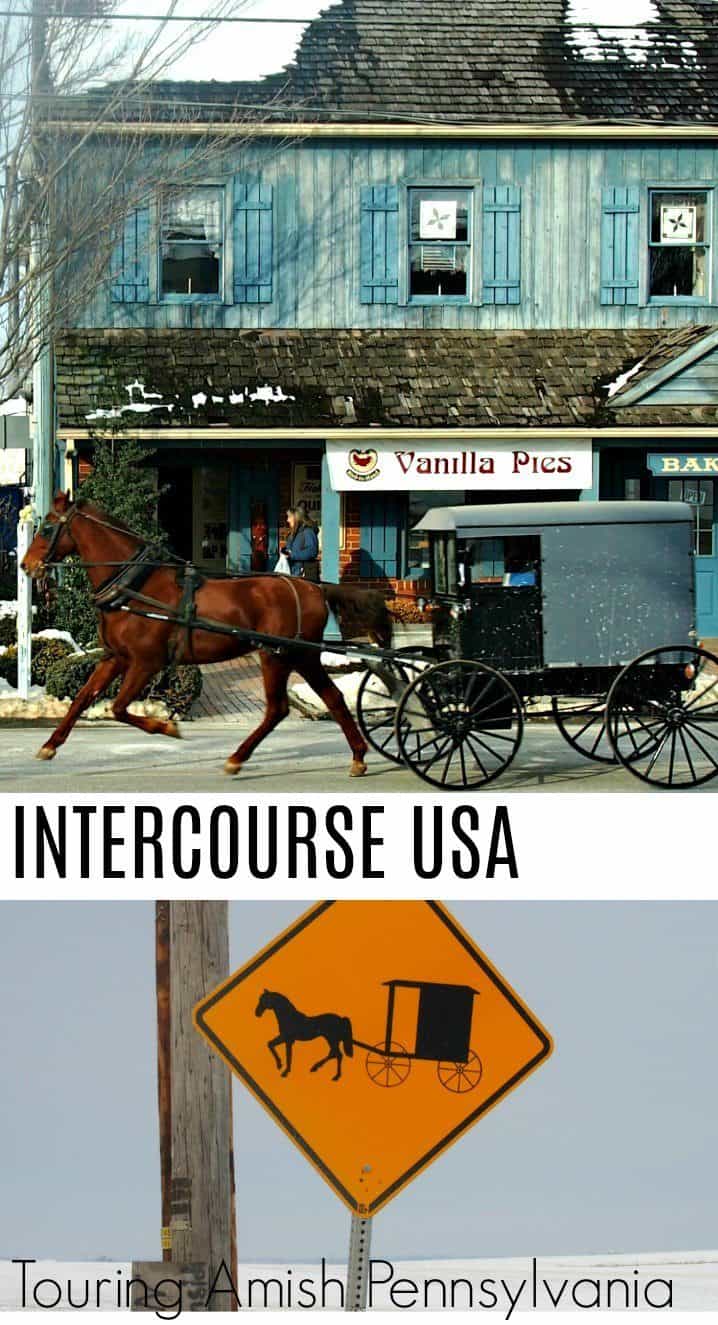 More Destinations and Road Trip USA Posts
We spent 2 months road tripping the USA and Lancaster County, Amish Pennsylvania and Intercourse town were a highlight of our tour. We have more posts on our tour of the USA in the USA travel blog archives but a few other stand-out experiences were finding fossilised shark's teeth at Myrtle Beach, discovering the Darien Sea Monster and taking an airboat ride in the Everglades. Our most popular posts in this section are Planning a USA Road Trip and New York on a Budget.
Alyson is the creator of World Travel Family travel blog and is a full-time traveller, blogger and travel writer. A lifetime of wanderlust and now over 7 years on the road, 50+ countries allowed the creation of this website, for you. She has a BSc and worked in pathology before entering the travel arena and creating this website. World Travel Family Travel Blog has been helping you travel more, better and further since 2012, when Alyson and James first had this life changing idea. On this site you can find endless travel information, tips and guides plus how to travel, how to fund travel and how to start your own travel blog.