Yes Intercourse USA really exists and supposedly, it has the most stolen sign in the whole of the country. Intercourse, in Lancaster County Pennsylvania is a bit of a tourist hot spot as it sits squarely in beautiful Amish Country. We had to visit Intercourse town as part of our USA road trip and this part of the world didn't disappoint in any way.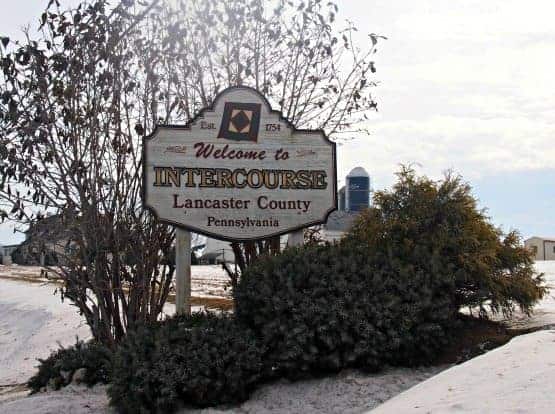 Intercourse USA
If you want to see the beautiful and traditional Amish horse-drawn buggies, along with the rolling farm lands of this part of the world, Intercourse town is a very good place to spot them.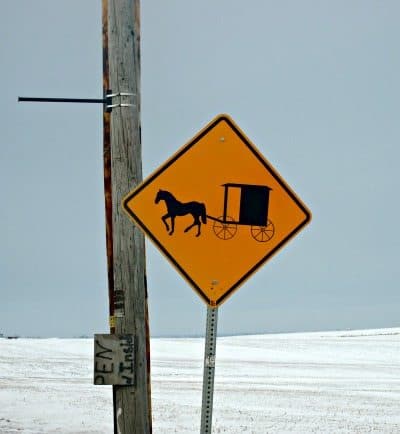 Intercourse itself is full of gift shops, quilt shops and country antique stores, great if you're in a shopping position, unfortunately, as we now live out of backpacks, we weren't.
The joy of Intercourse for us, was in just driving around, enjoying the countryside in this part of the world. It is so pretty, incredibly so, we think we picked a good time of year, that blanket of snow made things even prettier.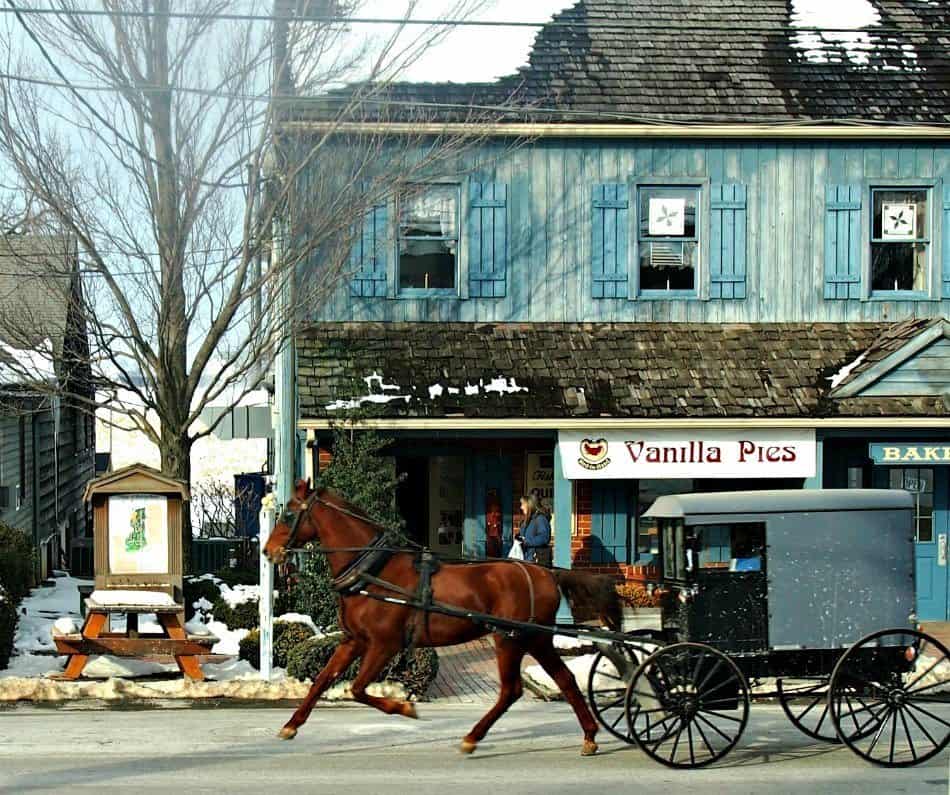 This road, the Pennsylvania Route 340, took us through Bird in Hand where we had a great time visiting the farmers market, trying new foods and looking at hand-made Amish crafts.
More posts on Lancaster County and Amish country to come, we highly recommend this part of the world, there is a lot more to it than just the Amish community, but that in, itself, was amazing.
For You For Pinterest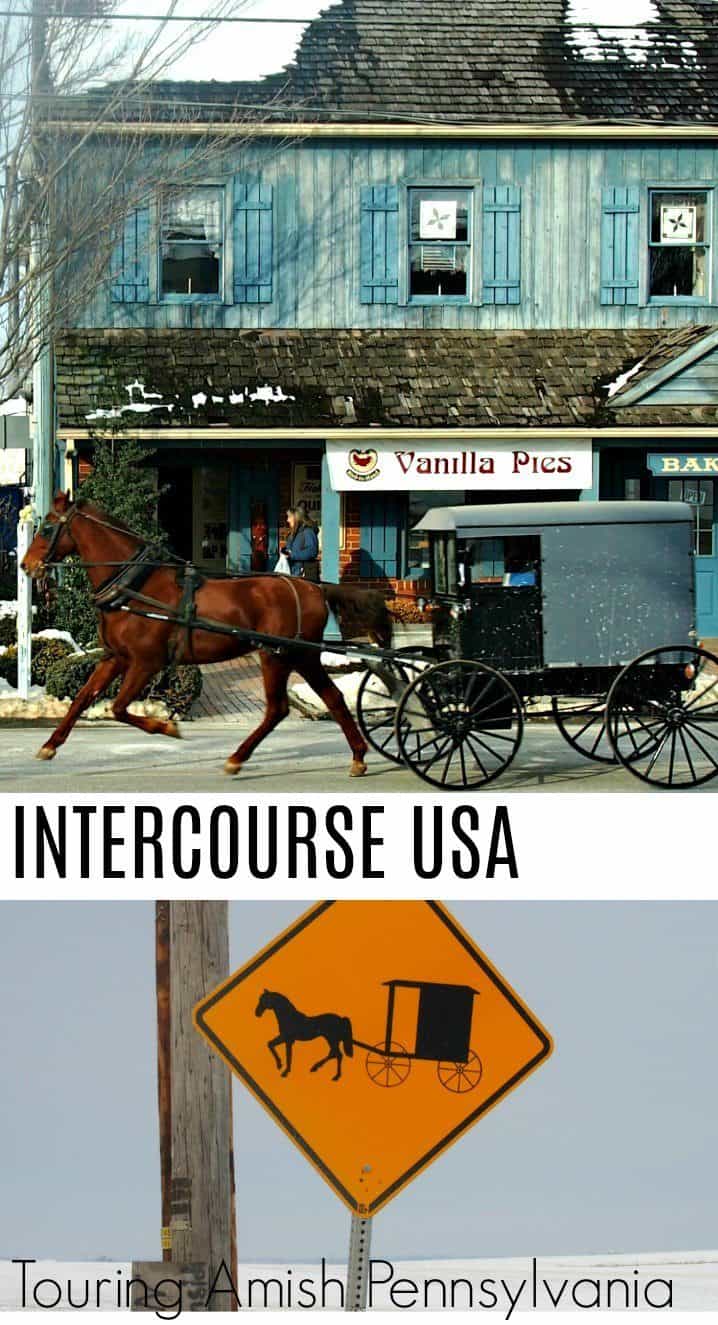 More Destinations and Road Trip USA Posts
We spent 2 months road tripping the USA and Lancaster County, Amish Pennsylvania and Intercourse town were a highlight of our tour. We have more posts on our tour of the USA in the USA travel blog archives.