This post may contain affiliate links.
What are the best places to stay in New York City with family? What areas of New York City and which hotels are best for your family or with kids? Which areas are best for sight seeing and touring NYCS famous places? This post shows you where is best to stay in New York for a family or with kids for safety and location. We tell you which of New York's popular attractions are in the local area of your NYC hotel. If you want to experience America's true spirit, you must visit New York!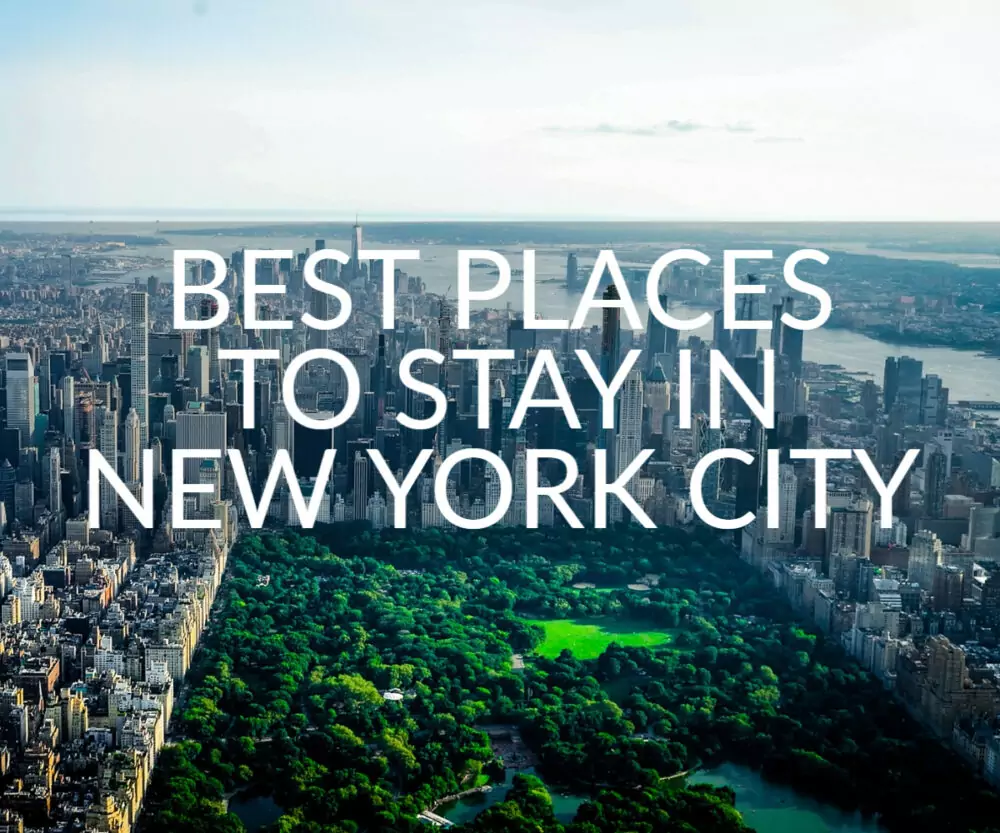 New York City is the most populous city in the United States and is famous for its landmarks, including the famous Statue of Liberty, Central Park, Madison Square Garden, and Times Square. If you're looking for a happening trip with lots of fun, entertainment, and places to visit, New York City, the city that never sleeps, should be on top of your list!
When you plan a trip to NYC, the most important thing is to find a nice, well-located, and comfortable place to stay, especially if you're travelling with kids or family
Therefore, we have put together some of the best places to stay in New York City with family, complete with family-friendly areas and family and kid-friendly hotels.
Best Places to Stay in New York City With Family
Where to stay in New Your city with family or kids? New York is a big city; therefore, you will find plenty of areas providing accommodation options. However, some areas of NYC are more family-friendly if you consider the safety and crime rate plus the convenience of the location and attractions nearby
Please check all details for yourself at the time of booking, situations, prices and offers can and do change. This post is based on personal opinion.
Best Parts of NYC to Stay for Families
Here are some of the areas in New York to stay that are safer for families, especially kids and are well located for you to visit all of New York's best attractions. We talk about the best areas of New York to stay with your family, and then list some of the most family-friendly hotels in New York for your vacation or short break, at all budget points. The cheap hotels in New York City aren't "budget" on a global scale, but we've found some of the cheapest and best-value, as well as some of the best.
1. Manhattan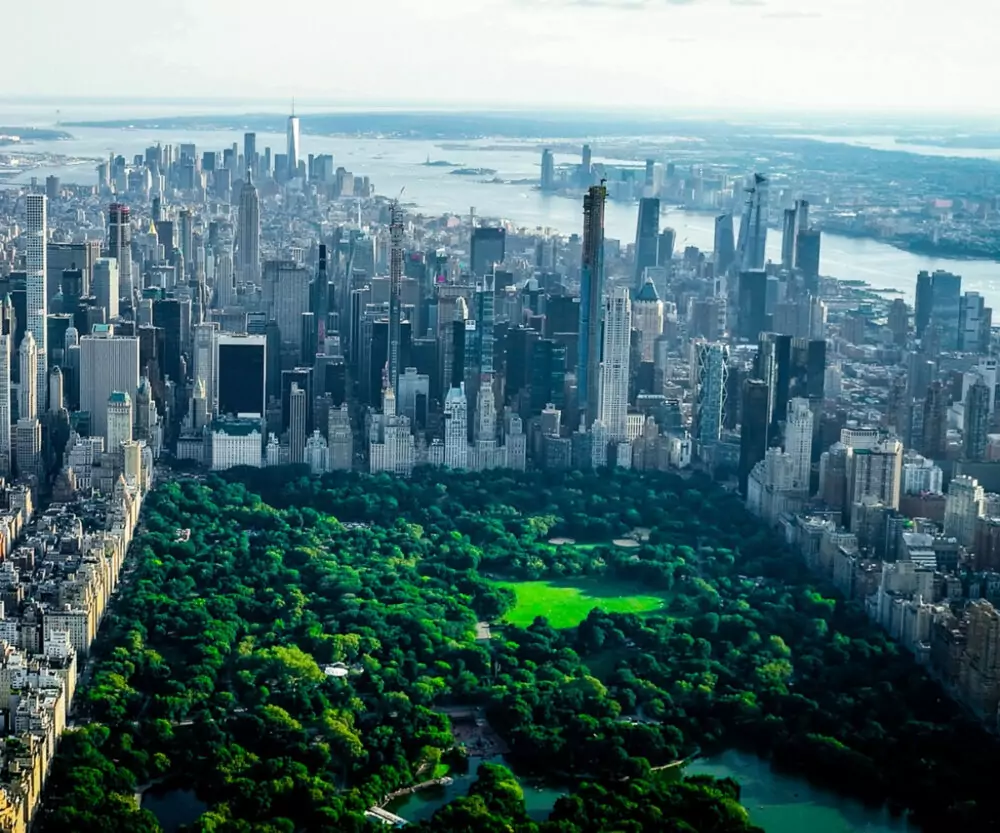 One of the best areas to stay in New York City is Manhattan. It is located in the heart of the city and is home to some of the most iconic places in New York. You can get a clear view of the Statue of Liberty from the waterfront (the best view is considered to be from the southern tip of Lower Manhattan, from the area known as the Battery.)
There are several parks where the kids can play, including New York's showpiece, Central Park. Times Square is in Mid-Town Manhatten, at the intersection of Seventh Avenue, 42nd Street, and Broadway. The Empire State Building is also in Midtown Manhattan, New York City.
Greenwich Village, home to the TV series "Friends" is on the west side of Lower Manhattan. The 9/11 memorial is also in Lower Manhattan. The Museum of Natural History is near Central Park.
You can find many budget-friendly and kid-friendly hotels to stay in this area of NYC near all the major things to see and do with good subway connections. For instance the Artel Hotel is just a short walk from Times Square and has family rooms with bunk beds to please the kids. This hotel has some quirky theming and is suitable for families visiting New York on a budget. Many of New Yorks's kid-friendly attractions are near, including the Intrepid Sea, Air and Space Museum. Check out this budget hotel for families in New York here.
For a more luxurious stay, consider the 5-star, Hard Rock Hotel New York. This modern hotel has rooms to suit a family of four and the location, in Central New York, is excellent. Check it out here.
You can book your New York City guided sightseeing tour here
2. Queens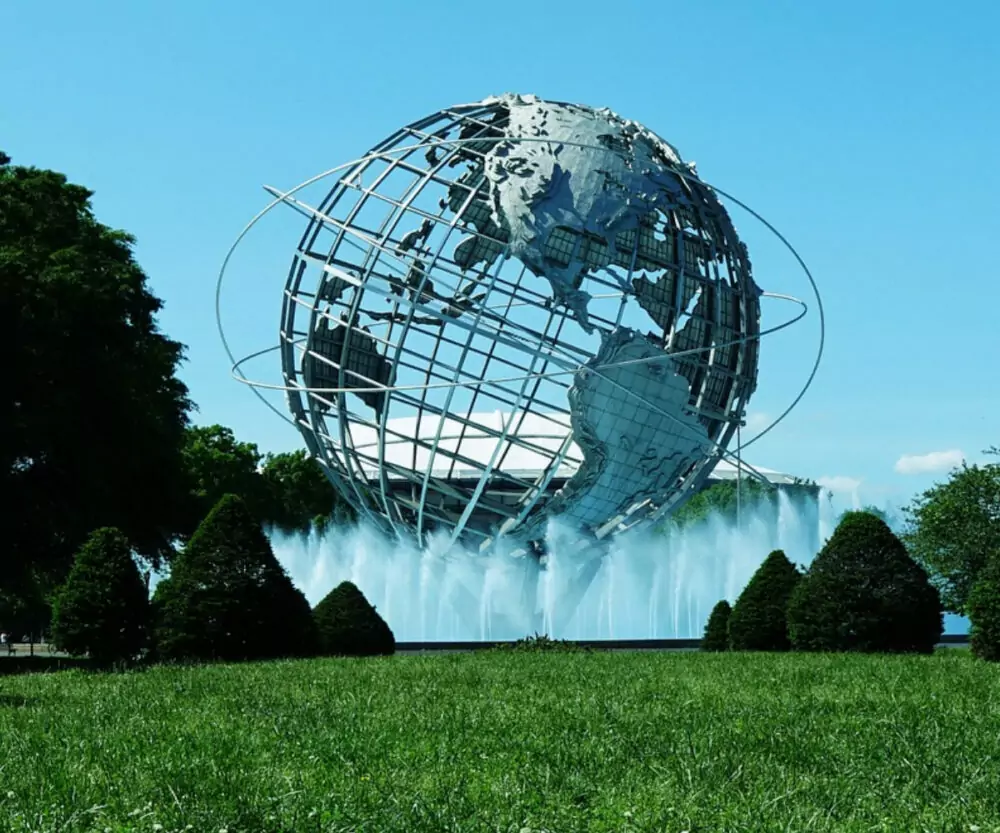 Another great area to stay in New York with kids is Queens. Safer than Brooklyn and Even Manhatten (source), Queens has a lower crime rate than the rest of the city in general and has lush green parks and excellent food places. Queens is New York City's largest borough and it is on Long Island across the East River from Manhattan.
Attractions in Queens include Flushing Meadows (home of the USTA National Tennis Cente), Corona Park, with the Unisphere, a 12-story 1964 World's Fair globe sculpture.The Playground For All Children is near the zoo in Corona Park. Queens hosts the annual U.S. Open tennis tournament usually in August-September.
Queens is also known for shops that have trendy kids' clothes and accessories if you decide to go on a shopping spree.
This Wyndham property is a solid affordable choice in Long Island City, Queens.
Purchase a New York City Pass to Save on Top NYC Attractions!
3. Brooklyn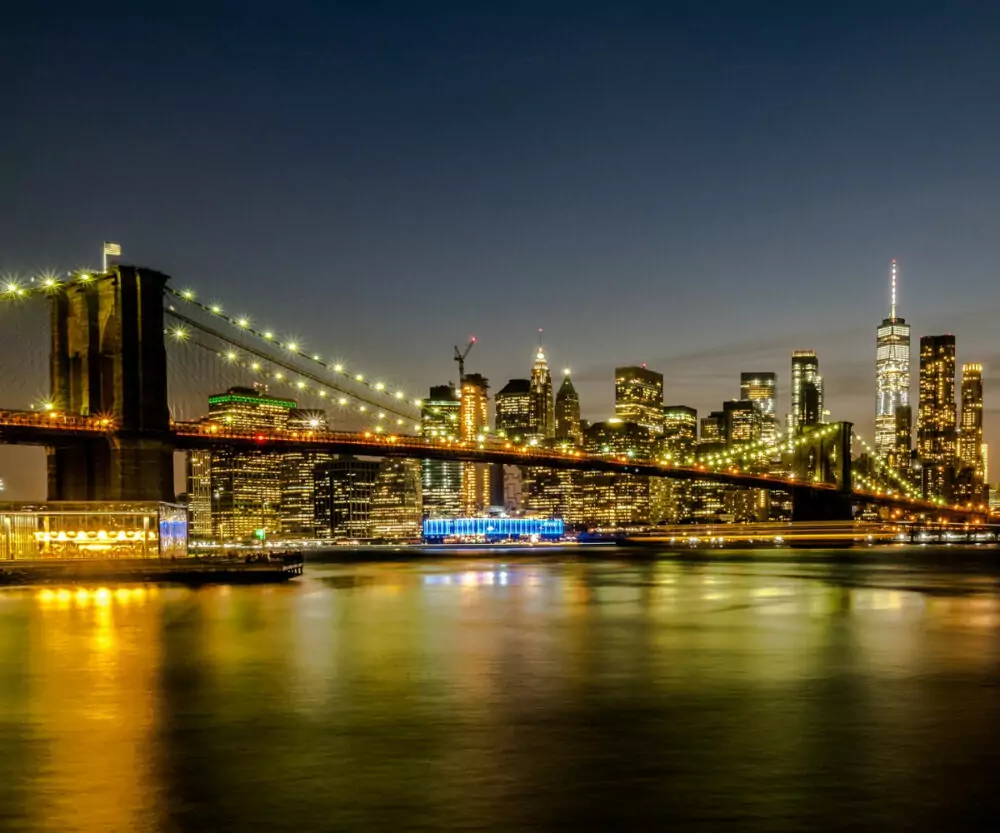 If you're looking for a peaceful area to stay in during your trip, we recommend staying in Brooklyn. It's a quiet neighbourhood with clean, tree-lined streets, several coffee shops, and restaurants. It has a zoo, and a park with a carousel, for your kids to have a great time.
Cross the iconic Brooklyn Bridge south from Manhattan New York (over the East River) and you're in Brooklyn. Here you will find Brookyln Botanic Gardens, Brooklyn Bridge Park and The Brookylyn Museum. Dyker Heights is a popular place to visit in New York City over Thanksgiving and Christmas (November / Decemberinto January). Brooklyn is also famous for street art and Brooklyn Brownstones.
Book Your Spectacular Dyker Heights Christmas Holiday Lights Tour Here!
4. Riverdale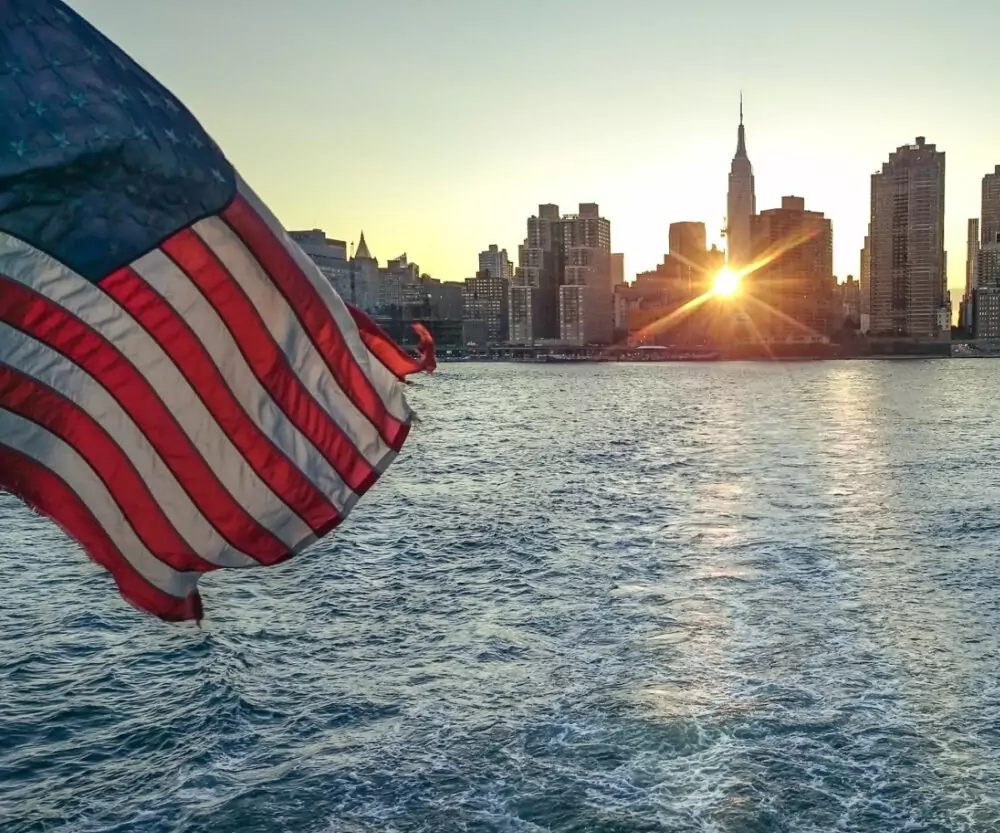 Riverdale is one of the most family-friendly areas in New York, with a lower crime rate and incredible views. Riverdale is a residential neighborhood in the northwest of the New York City borough of the Bronx.
In Riverdale, take in the lovely views from Wave Hill Gardens and visit the historic Van Cortlandt House. Riverdale is north of Manhattan, along the river, Riverdale Park stretches along the river's bank on the west side of Riverdale.
The best thing about the Riverdale area is that all transportation options are readily available, so getting around won't be much of a hassle if you're staying in Riverdale.
With that sorted, let's look at some of the best hotels to stay in New York with family.
Best Places to Stay in New York With Family
We have listed down some of the best kid-friendly accommodations in New York, from luxury to budget-friendly options.
1. Four Seasons Hotel, New York Downtown
If you're looking for luxury at its best, stay at Four Seasons Hotel, New York Downtown!
It is a great option for people looking for an amazing hotel that caters to kids as well. For starters, the kids get a welcome gift as soon as you check-in. As for the rooms, all are equipped with flat-screen TVs, private bathrooms, bathrobes, and complimentary toiletries. On request, you can get cribs and items to childproof the room.
Four Seasons has an on-site restaurant, "Cut," where you can enjoy delicious continental dishes while the kids can enjoy something from the kids' menu. There's also an in-room dining available where you can order anything anytime. It's quite a convenient option for families with kids.
The hotel also offers childcare services so that you can have a relaxing time while the staff takes care of your little ones. And, if you're visiting New York for the first time, the hotel concierge can help you plan your activities like biking, picnics in parks, a zoo visit, and reservations at family-friendly restaurants.
Check out this family-friendly luxury NYC hotel here.
2. The Muse Hotel
The Muse Hotel is located in the Manhattan district of New York and is an excellent option for a kid-friendly place to stay.
The rooms have 37-inch flat-screen TVs, a work desk, private bathrooms, and cribs on request. The kids can enjoy a welcome gift at check-in, plus complimentary bikes and scooters to ride around town.
The Muse Hotel has an on-site bar that offers drinks for the adults, as well as snacks for the kids to enjoy.
And if your kids are bored, head to the gym, where they get hula hoops for a memorable playtime! Also, if you would like to spend some quality time with yourself, you can avail the babysitting services while you relax with a glass of champagne.
Take a look at The Muse Hotel, Manhattan, here.
3. Millennium Downtown
The Millennium Downtown is a good choice if you want to stay in New York City on a budget!
It is situated in lower Manhattan near the famous Brooklyn Bridge, with the subway and ferries available just outside the door.
The rooms in the hotel come with minibars, coffee makers, flat-screen TVs, and a spectacular view of the Hudson River, Manhattan Bridge, and Brooklyn Bridge. You can also request the staff to arrange cribs.
The on-premise restaurant Church and Dey offers delicious American Cuisine with a dedicated kids' menu. The main highlight of the hotel is the glass-enclosed heated pool, where the kids can enjoy a safe and secure swimming experience.
You can also relax while winding down at the fitness center. In short, there's something for everyone at the Millenium Downtown.
See this budget hotel option for families here.
4. Lotte New York Palace
The Lotte New York Palace is an amazing hotel to stay in with kids in New York City!
This hotel is located on Madison Avenue, Manhattan, and has everything your kids have ever dreamed of! It advertises a "Little Royals" package where your kids can choose a prince or princess costume of their choice, and it will be waiting in your suite upon check-in.
Furthermore, the hotel has Royal Palace-themed cookies and beverage station in the room. Also, the rooms are equipped with child-sized bathrobes and slippers so the kids can feel at home.
The best part? If you have daughters, you can head toward the spa and get a 25% discount on the "Mommy and Me" manicure and pedicure services.
So, stay at the Lotte New York Palace, and have a royal experience of a lifetime! Check it out here.
Enjoy New York City With Your Family!
While New York is a bustling city, it offers a variety of family-friendly hotels. You can find many options that fit your needs, from high-end luxury hotels to mid-range and budget accommodations.
We have summed up 4 of the best places to stay in New York City with family so that you can choose the best hotel for your trip, based on your budget and family requirements. Do you want to see our full United States travel section? Including our epic road trip from Canada to The Keys.
If you'd like to hire a car during your stay, use this car rental comparison tool to find the best deal!

We also suggest you take a look at this company to get a quote for all kinds of the more tricky adventure or extended travel insurance.

Try Stayz / VRBO for an alternative way to find rentals on homes/apartments/condos in any country!