This post may contain affiliate links.
We only stopped for a couple of hours in Charleston, South Carolina on our USA road trip but we absolutely loved it. We should have stayed longer.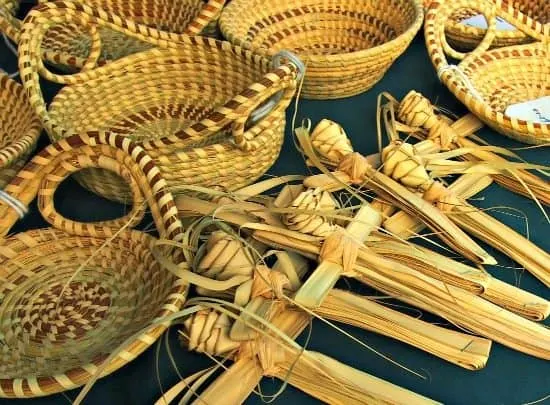 We try to pick where we spend the night based on a quick morning internet scan to see what accommodation prices are like. There was nothing under $50 jumping out at us in Charleston so we kept driving further south. It would have been great to stay in Charleston for a few days, but we're budget travellers, not holiday makers, them's the breaks!
You Really Must Put Charleston South Carolina on Your USA Road Trip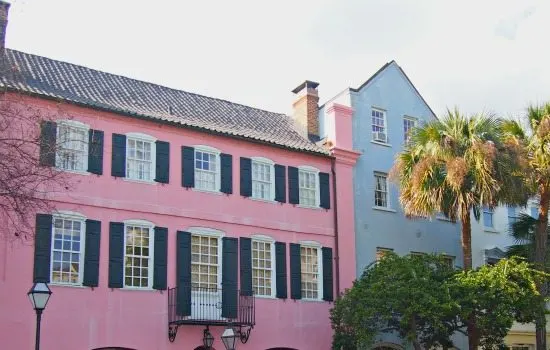 Readers of our Facebook page tipped us off. "Don't miss Charleston." they said. OK, we won't, but as usual, we had no idea why and no time to do much research.
I had a quick look before we left Myrtle Beach ( another road trip must-do for an interesting reason) and saw that Charleston had pretty buildings and a lot of slave history. James also had a squiz on his phone and saw there was a fort. Sounded good to us!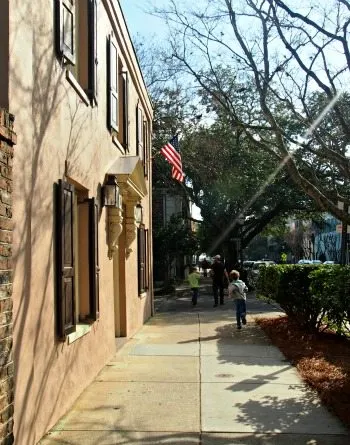 We parked down by the water and went to explore. Charleston sure was pretty! My photos don't do it justice at all, the painted colonial buildings, uneven paved streets and gas lamps were gorgeous. Horse drawn palmetto carts took tourists on site-seeing trips and everywhere there was food, great food!
We found the Charleston Market by good fortune, we never can resist a street called Market St. and had a pleasant wander through the stalls.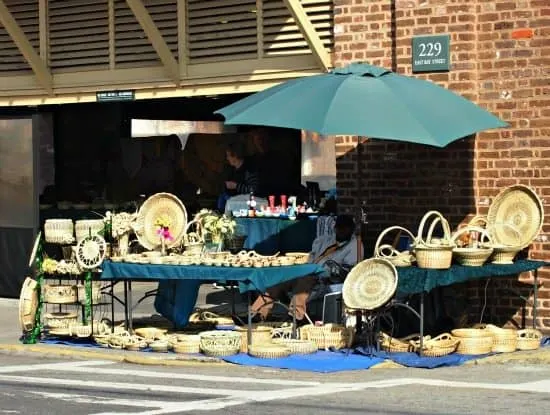 You can see the African influence here. There are dozens of stalls selling sweet grass baskets, a skill brought over with the slaves. The stalls are up and down the highway, not just in the market. There was a wonderful artist's stall full of paintings inspired by slavery and the plantations. We stopped to try some Benne wafers, sweet sesame biscuits, Benne is an Africa influenced name for sesame, so says the sign. It was quite gut wrenching, being here and thinking hard about what actually happened back in those days.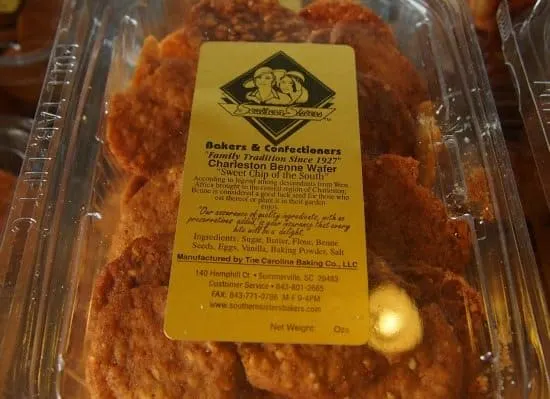 Market St. has some amazing chocolate and sweet shops too, free samples of praline made the kids' day. We had to buy this one. A bacon chocolate truffle. It was so good!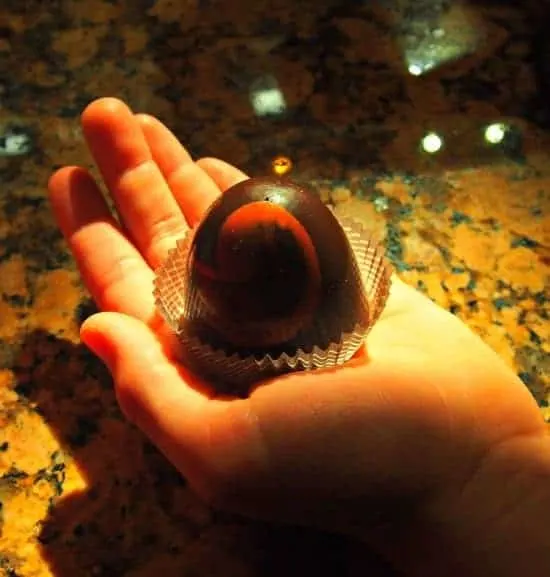 We nearly bought ourselves a bottle of Whoop Ass too. You really do know you're in the south down here, we're finding the people really lovely, Charleston is famous for manners and values, it says so on the road signs.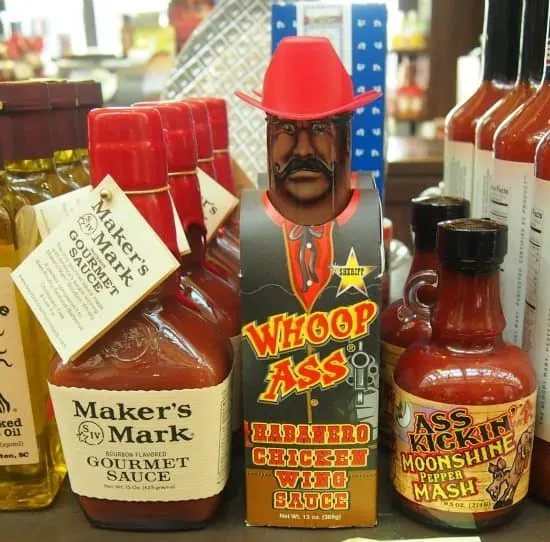 We could see the old fort as we walked along the waterfront, not much to see, but an interesting piece of history. Charleston is the oldest city in South Carolina, it was founded in 1640 and named after King Charles II. The fort was built to defend against the British during the struggle for independence.
There is a lot of history down here in the south, a history that the boys and I are starting to learn about and pick up. The influences of the various settlers and immigrants, of so many nationalities is fascinating to see all over the States. We're learning all the time. We had no idea that a lot of pirates came from this part of the world, that was a revelation.
We had time for some lunch, gumbo and crab bisque and we were on our way again.
Orlando tomorrow, can't wait!
If you'd like to hire a car during your stay, use this car rental comparison tool to find the best deal!

We also suggest you take a look at this company to get a quote for all kinds of the more tricky adventure or extended travel insurance.

Try Stayz / VRBO for an alternative way to find rentals on homes/apartments/condos in any country!