This post may contain affiliate links.
The Disney Animal Kingdom is possibly our favourite of the 4 Disney parks in Orlando Florida and was a big hit with my kids as babies, toddlers, and tweens. It's the Disney park they're most excited about re-visiting as teens too! A look at Disney's Animal Kingdom with and for kids and how to maximise your family fun at this amazing Disney theme park.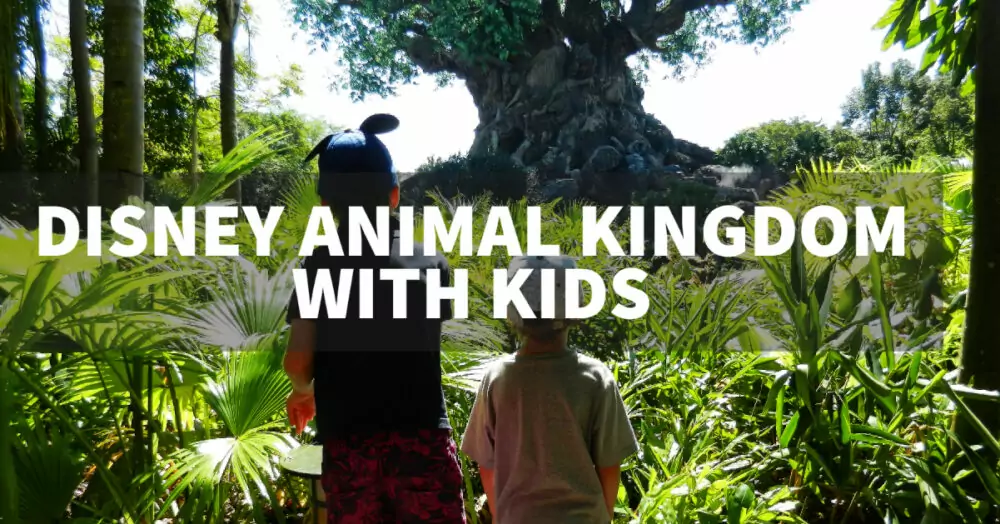 Disney Animal Kingdom
After the Disney Magic Kingdom, or maybe even before, I'd pick the Animal Kingdom to visit with kids or a toddler. Disney is ageless, these parks work for visitors of all ages so long as that person can still feel the magic and is mobile and comfortable in the parks. We'd take kids of any age to this park but there are a few special considerations if visiting with young kids or toddlers.
Let the genie out of the bottle and let the magic begin!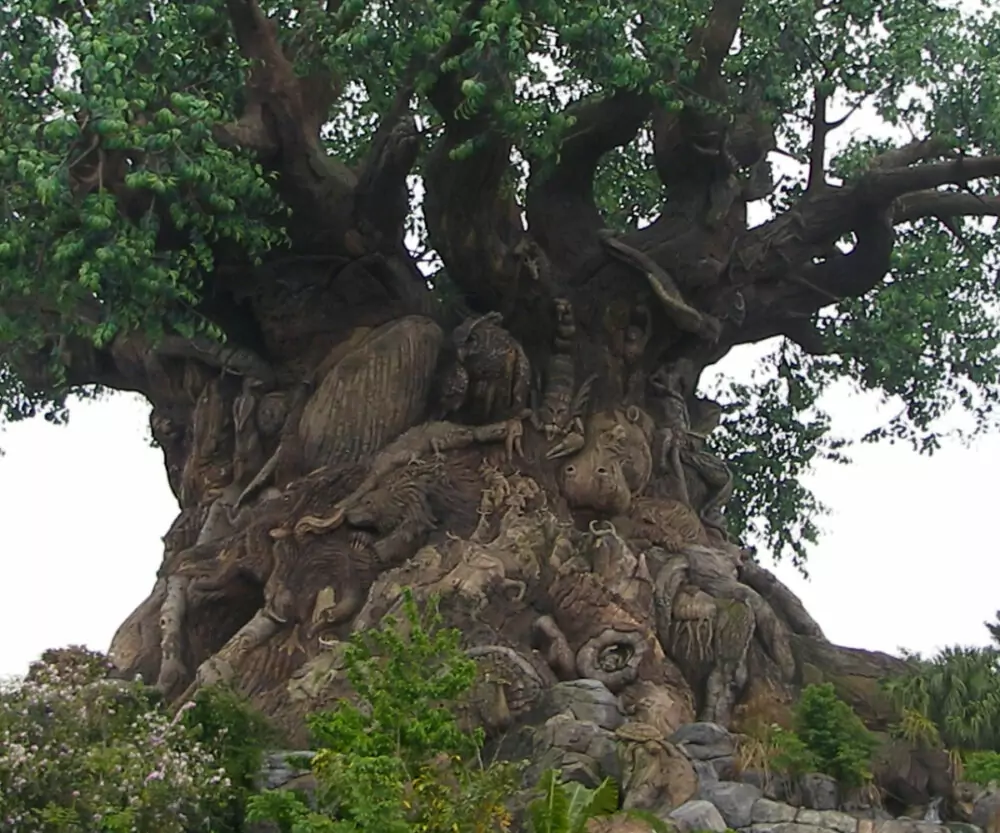 Rides and attractions at the Disney parks do change fairly frequently. Be certain to check if any of your must-see features are closed or have been removed to avoid disappointment.
Animal Kingdom Attractions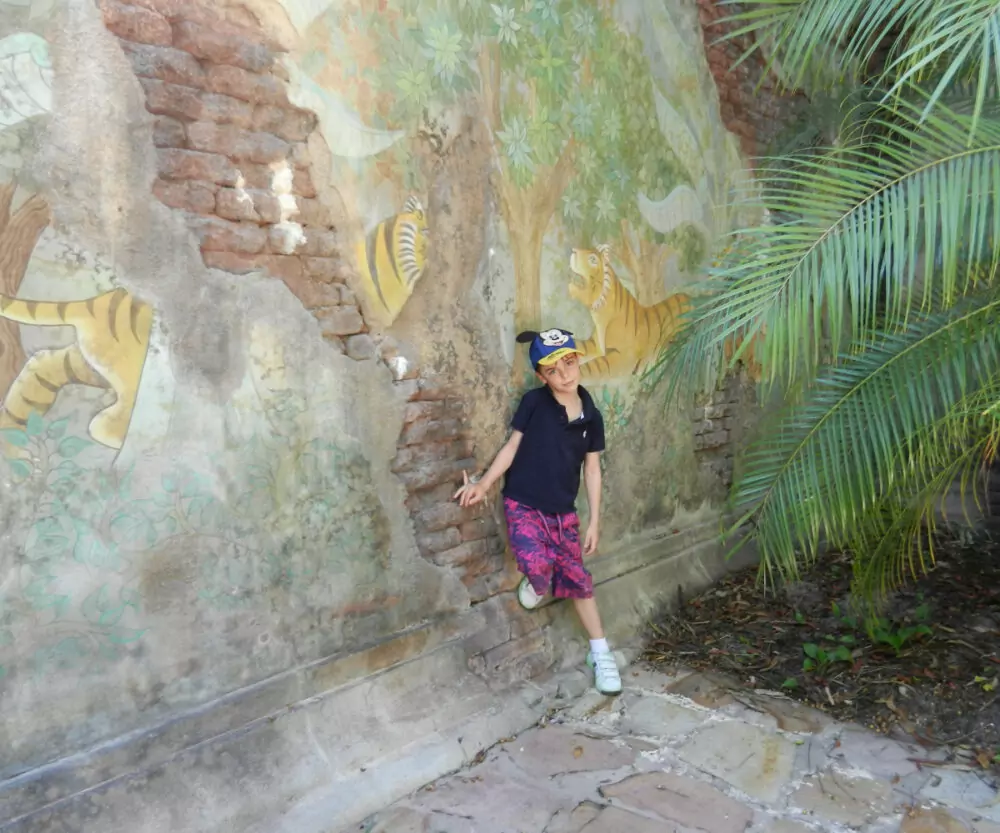 Disney Animal Kingdom is the most zoo-like of Disney's parks in that it houses a wild collection of international animals. This international theming spills over into the rides, attractions, and zones within the park. At this park, you feel as though you can travel the world as you stroll between destinations such as The Himalayas, India, and Africa.
This travel and wildlife theme are, I think, what makes this park so special. It's fun, educational, beautiful, entertaining, and just great for kids! We think it's a winner for everyone in the family.
There are some fairly big thrill rides and rollercoasters at this park. If those are your favourite, get their early, at rope drop. You may be able to ride these big rides back to back without having to wait in line at this time. We did just that! Read our tips on beating the queues at Disney. These days you can also use Disney's Lightning Lane and Genie plus fast pass system of course.
Best Rides at Disney Animal Kingdom With Kids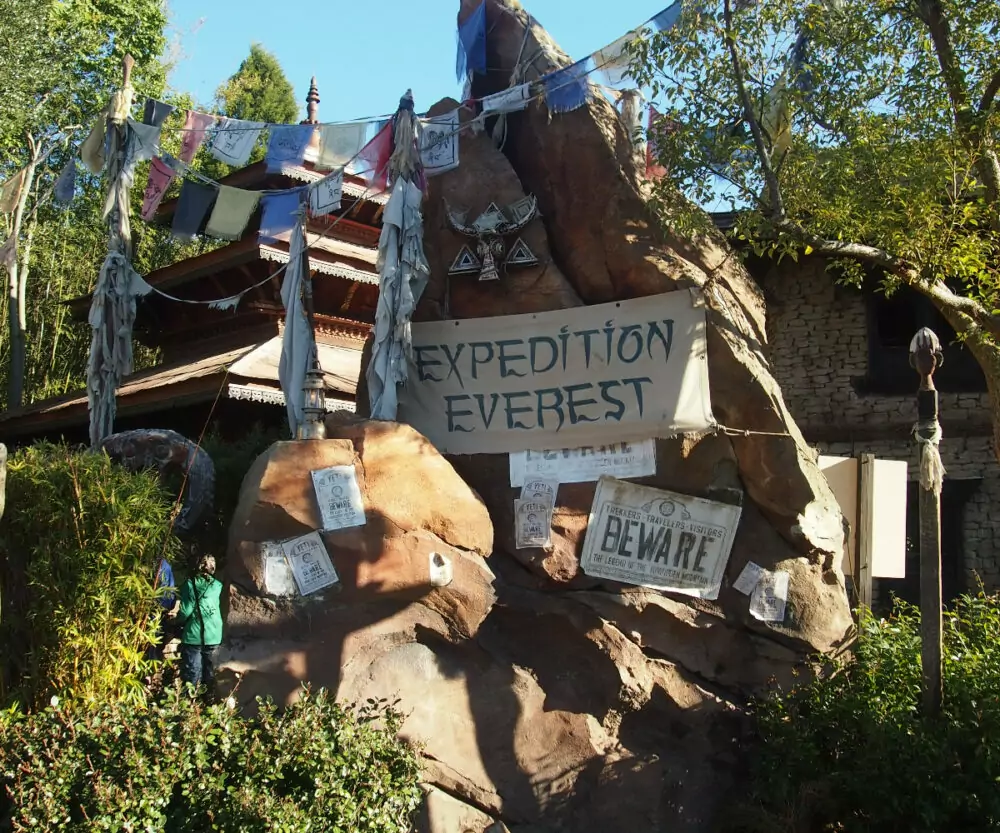 The Avatar ride (Na'vi River Journey and Flight of Passage), Expedition Everest, Kali River Rapids and DINOSAUR are the best thrill rides at Animal Kindom with kids. Kids above about 7 years old (roughly) should make the height restrictions on these bigger rides.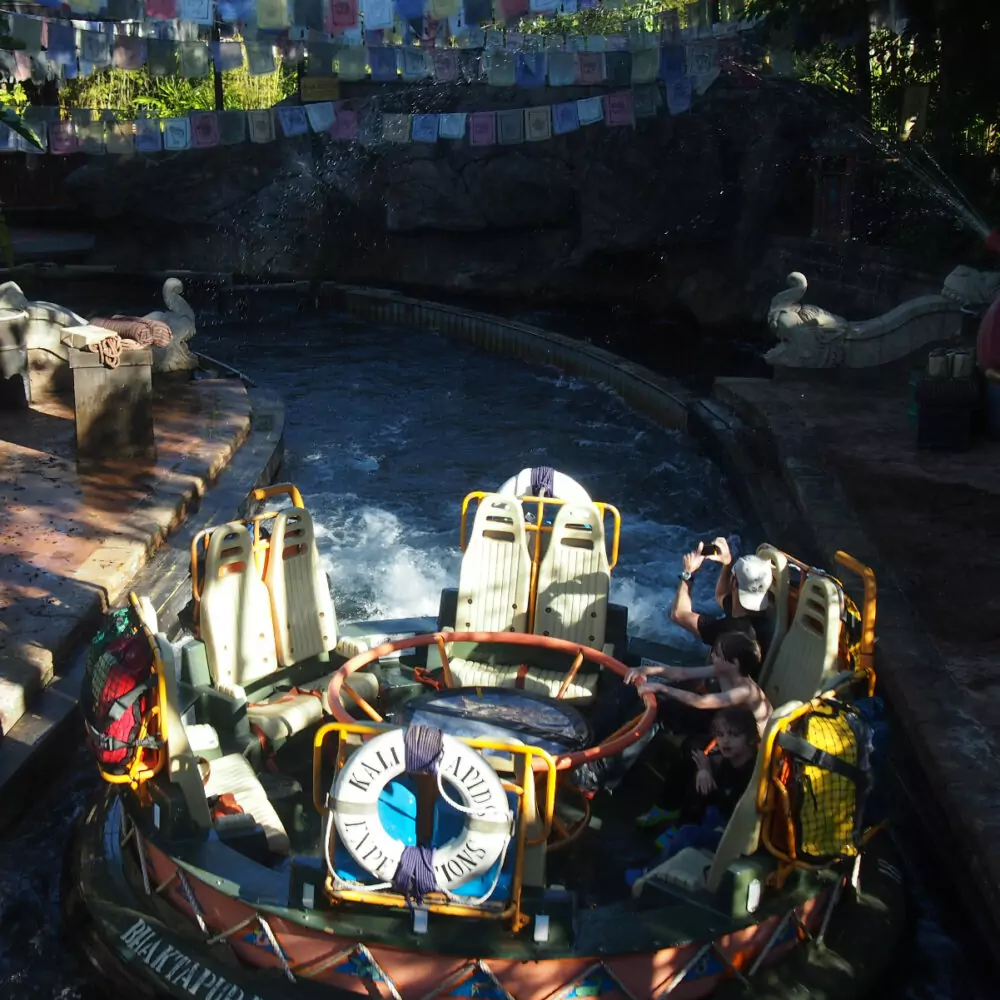 The Kilimanjaro Safari is a great ride too, but thrilling because of the animal encounters, not the thrills of rollercoasters.
There are also some excellent shows at Disney's Animal Kingdom, with The Lion King show Festival of the Lion King) being unmissable. You'll likely need to book your time slot for this show, do it soon after you arrive. Finding Nemo – The Musical is a stage show and then there's Feathered Friends in Flight, a bird show.
Animal Kingdom With Kids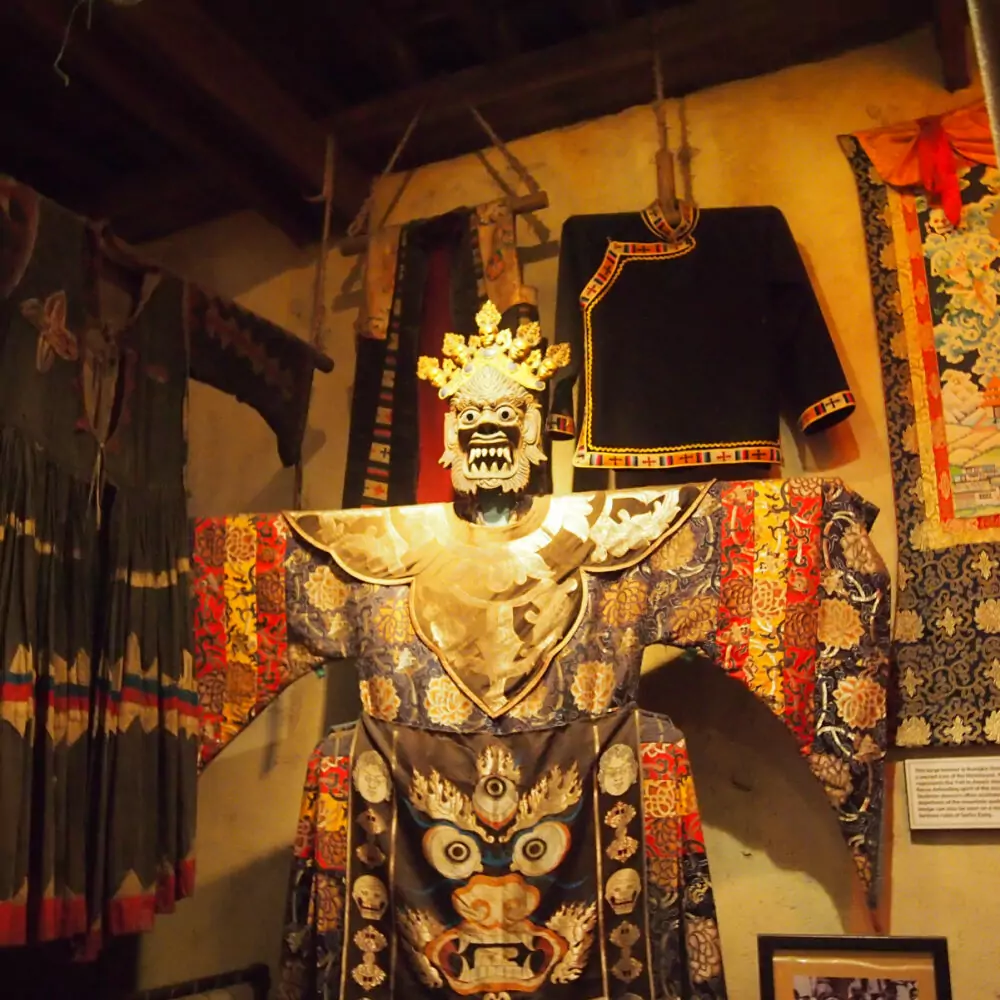 I'm counting kids as any age between being a toddler, right up to 18, so tweens and teens too. There is something for kids of every age at Animal Kingdom.
You need to be aware of height restrictions on the thrill rides. If your tween is just a fraction off the height requirement for Expedition Everest, wait a few months, it's a ride not to be missed. Ideally wait until all of your kids meet the height requirement, because being left out isn't fun. Hopefully the whole family can ride together.
The height restriction for Expedition Everest at Animal Kingdom park is 1.12m or 44 inches tall, as a rough ball park estimate, a child around 6-8 years old should be able to ride.
My younger child was able to ride at 7 years old.
The DINOSAUR thrill ride and Kali River Rapids water ride have slightly lower restrictions. You are likely to get wet on Kali River Rapids so a dry shirt or towel may be useful. My kids just took off their shirts to ride, multiple times!
Expedition Everest – 44 inches / 1.12 meters / 3.6 feet
Avatar Flight of Passage – 44 inches / 1.12 meters/ 3.6 feet
DINOSAUR – 40 inches / 1.02 meters / 3. 3 feet
Kali River Rapids – 38 inches / 97 centimeters / 3.2 feet
All of these measurements and times are a guide only, to be certain if your child will be eligible to ride please consult with Disney themselves, rides change, times change, attractions and timings change.
Animal Kingdom With Toddlers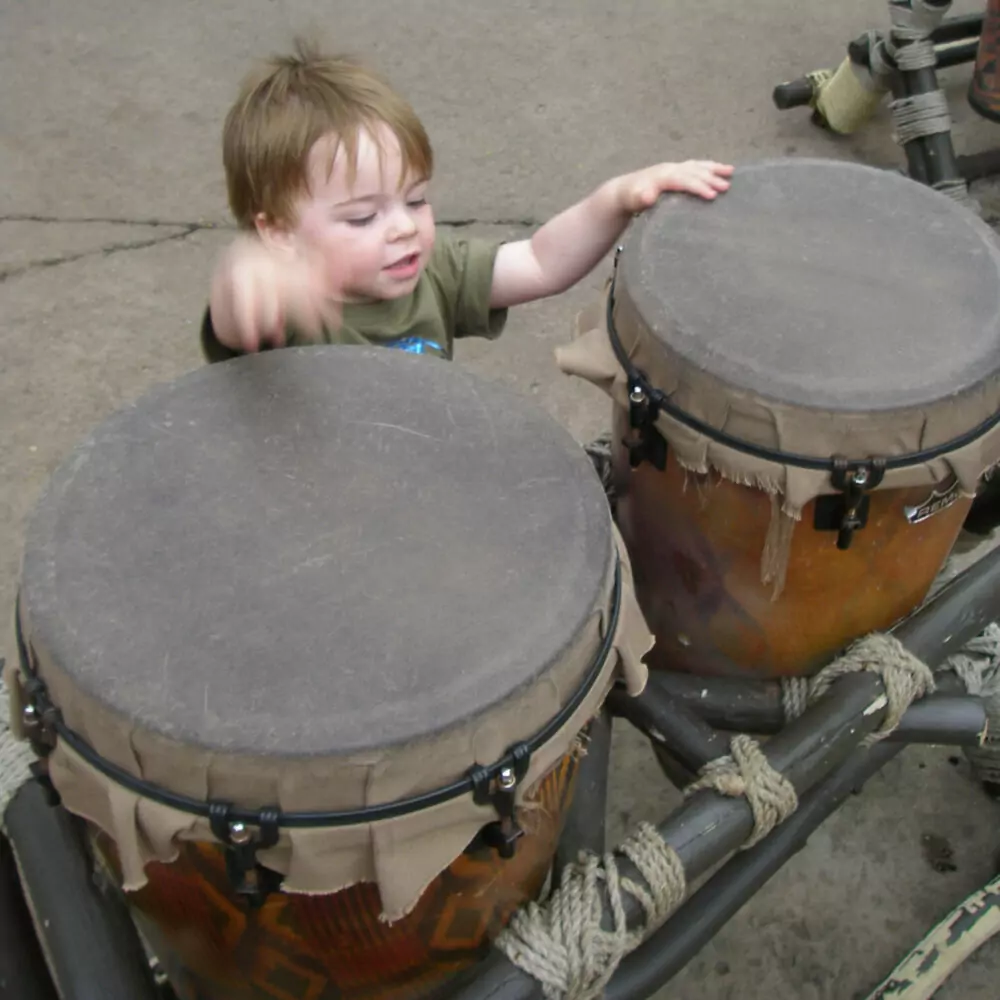 Some tips for visiting Animal Kingdom park with toddlers. If you have previously been able to travel with your toddler, you'll know that the packing list for little ones gets long, fast.
So phase 1 of taking a toddler to Animal Kingdom is to pack a bag with everything you or your toddler needs for the day.
I'd certainly take your stroller, buggy, or pram for when little legs get tired, and for nap time.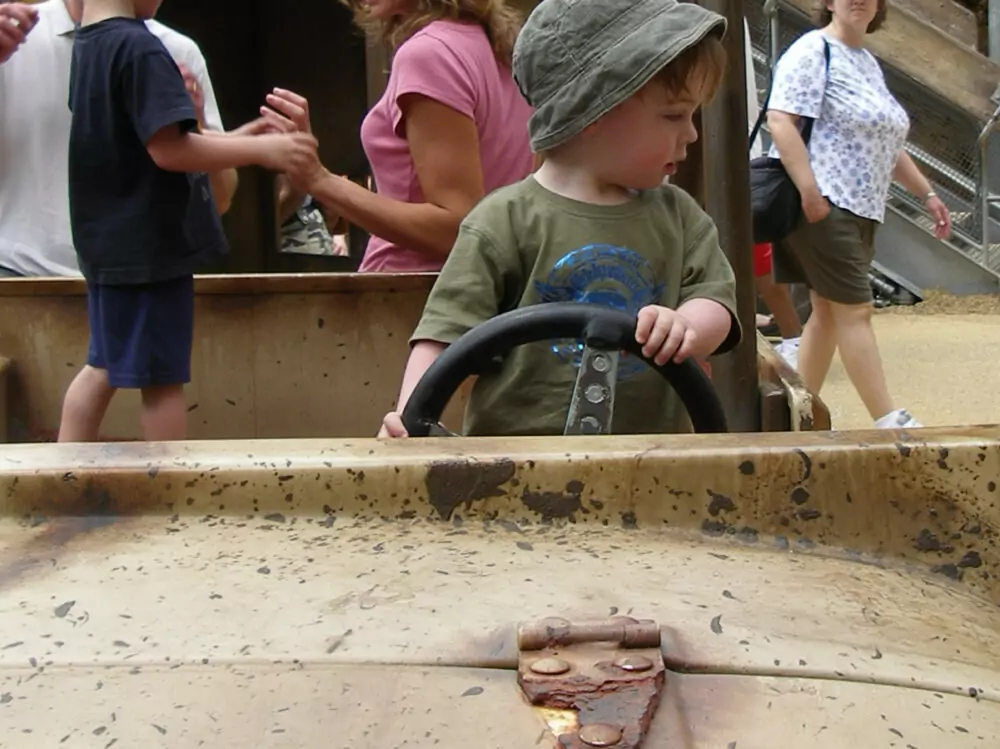 There are plenty of attractions at Animal Kingdom that are perfect for toddlers. There are loads of animals to see, good play spaces, plus some gentler rides without height restrictions. We loved taking our toddler to Animal Kingdom and hope you have a great day too.
We've since been back to all of the Disney parks 2-3 times with the same child, it's worth re-visiting with a child of any age, or as an adult.
A few tips and travel essentials for happy toddlers, below.
Make sure you take cold drinks or at the very least a refillable water bottle.
Your toddler will need comfortable shoes and socks and/or a way for a parent to easily carry/push them. Be that a baby carrier, stroller, pram, or harness.
Allow for nap time.
Take a hat to keep the sun off.
Take a light change of clothes
Pack your diaper or nappy bag, or whatever is appropriate to your small children.
If your child uses a comforter, take it.
If your child has a special bear or toy, likewise, take it.
Pack toddler sippy cups, bottles or cutlery.
Take patience and a sense of humour!
Have a plan for young children getting lost. Consider toddler safety devices.
Have a plan for how you will tour the park, taking fixed show times into consideration.
Beat the queues in the best way for your family.
If mum, dad or guardian want to ride the thrill rides, and your little one doesn't meet the height requirements, have a pre-decided plan in place for that too. We don't want any fights please!
Best Rides For Toddlers at Animal Kingdom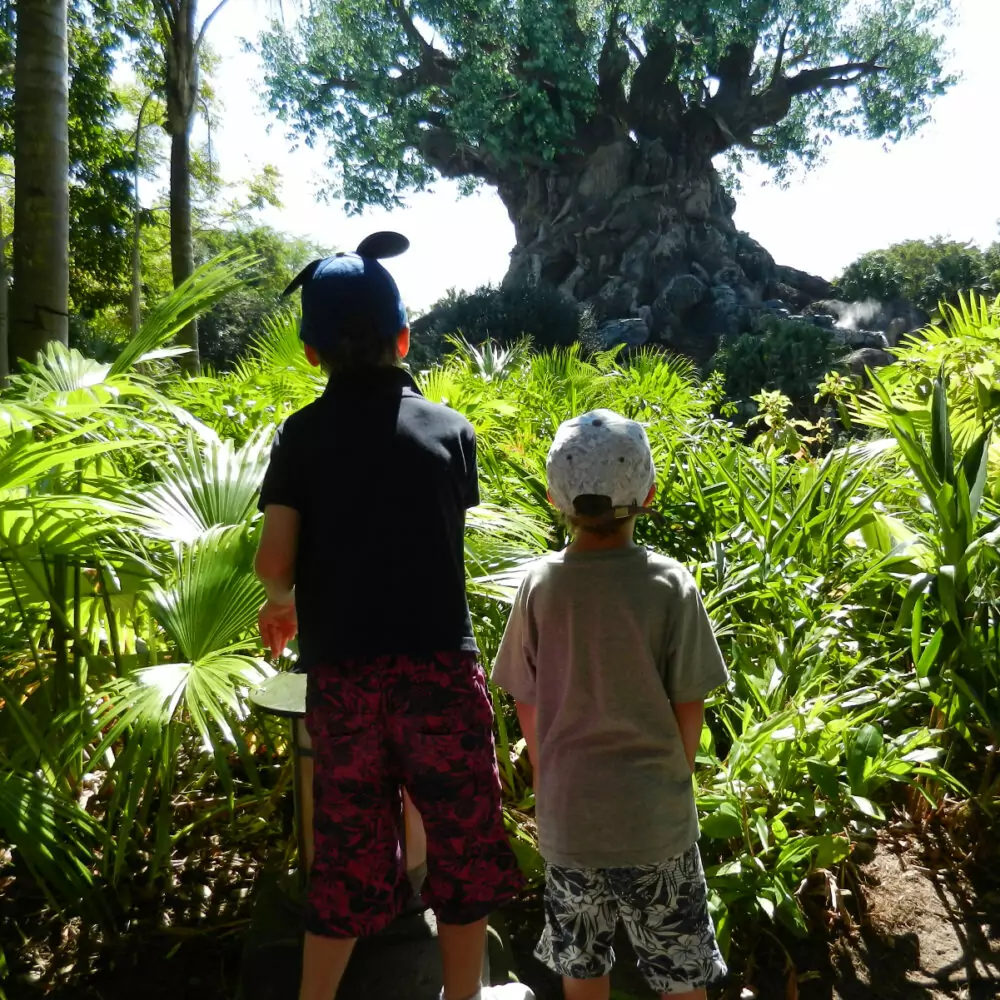 Your child should enjoy exploring the trails around the tree of life (Tree of Life Trails) and spotting the animals hidden in the carvings. Then there is the fabulous Boneyard Playground and character greets.
Some toddlers can be scared of the lifesize Disney characters at first, so tread carefully there.
The Kilimanjaro Safari ride, which has no height restrictions, should be toddler friendly (you are not allowed to take snacks on the ride – we were caught out there!) and combine animal viewing with a jeep ride, the only difficulty may be keeping your toddler still. The ride lasts about 20 minutes and features real animals, safari-park style. Animals you may see include Asian elephants, giraffes and various antelope. There were no giant pandas or red pandas at Disney Animal Kingdom currently, but you will find panda themed merchandise and plenty of bamboo!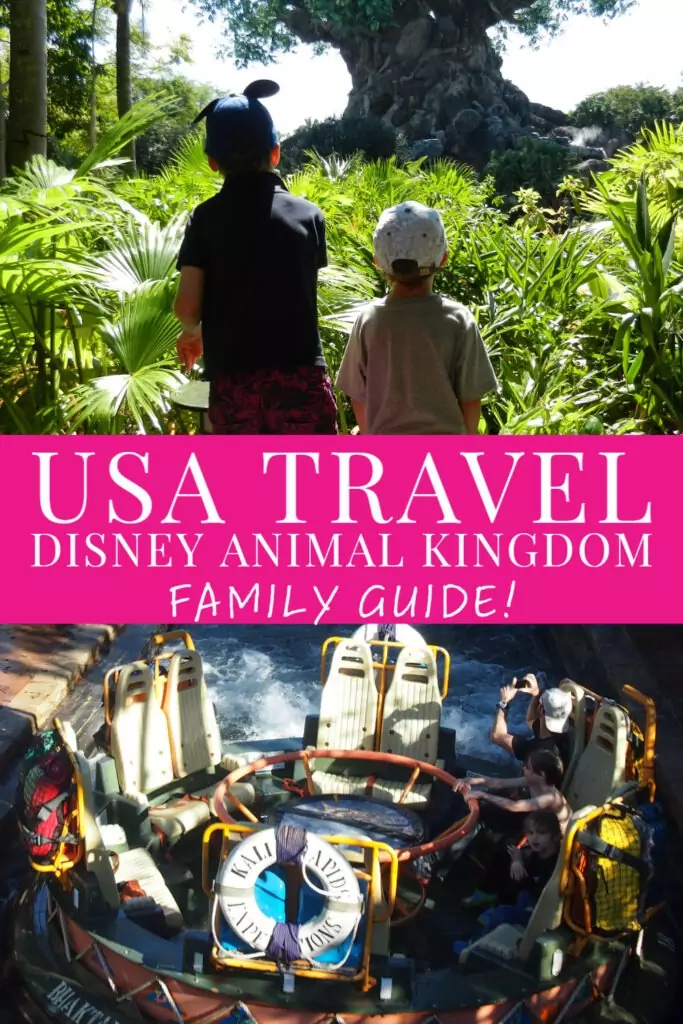 How many animals at Disney's Animal Kingdom? There are around 2,000 animals at Animal Kingdom representing over 300 species from Africa, Asia, and more. The animals are well kept, there are no bars, and the park is involved in breeding and conservation work. Don't think Animal Kingdom is just a big zoo, it's far more than that. Disney always aim to educate and entertain at their parks.
Pandora, the World of Avatar is the newest land at Animal Kingdom. So new, that we haven't seen it yet, but we will! It features mountains which seem to float and bioluminescent landscapes. Read more about Pandora, The Valley of Mo'Ara, the Navi River Journey and Avatar Flight of Passage on Disney's own site.
Then you have the kids' ride TriceraTop Spin (like the Aladdin ride at Magic Kingdom) and the Wildlife Express train ride. I doubt many toddlers would be tall enough for Kali River Rapids (97cm required height).
The tiger and gorilla displays are very zoo-like and toddler pleasing usually. If all else fails, there is always ice cream!
Animal Kingdom with a Baby
The heat will be your main issue if you're visiting this Disney park with a baby. I'd suggest taking your infant in a sling or buggy, obviously, you'll need to skip the thrill rides and take a break from attractions when baby needs a nap.
Time your visit to The Lion King show for when baby won't be tired and fussy.
There are baby changing facilities at Disney parks, good facilities, I've used them with an older baby.
Visiting Disney Animal Kingdom as a Pregnant Mom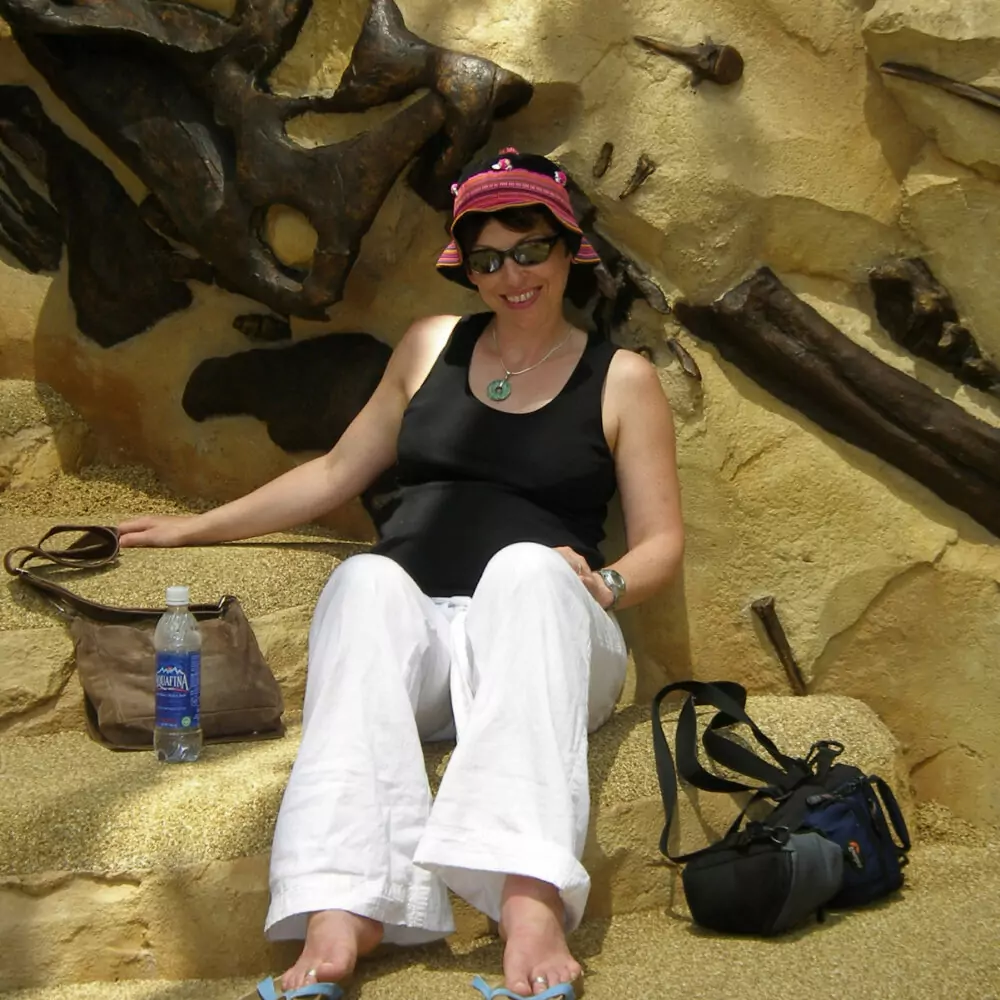 I have visited Disney Animal Kingdow while 7 months pregnant, with an 11-month-old toddler. I've visited all of the Disney parks while expecting a baby. Was it hard? No, not really. The heat was the only thing that caused me difficulty at the Disney Parks while pregnant. I wouldn't visit on very hot summer days.
I managed to find a few shady spots to sit while my toddler played with his dad. There are some excellent play facilities at all of the Disney parks.
Obviously, I couldn't go on any of the big thrill rides or rollercoasters while pregnant, but there is enough to see and do at Disney Animal Kingdom that I didn't feel I was missing out. Just the Lion King show and the animal attractions, plus the incredible Disney theming at this park, were enough to keep an expectant mum and a toddler happy all day.
What Disney Characters are at Animal Kingdom?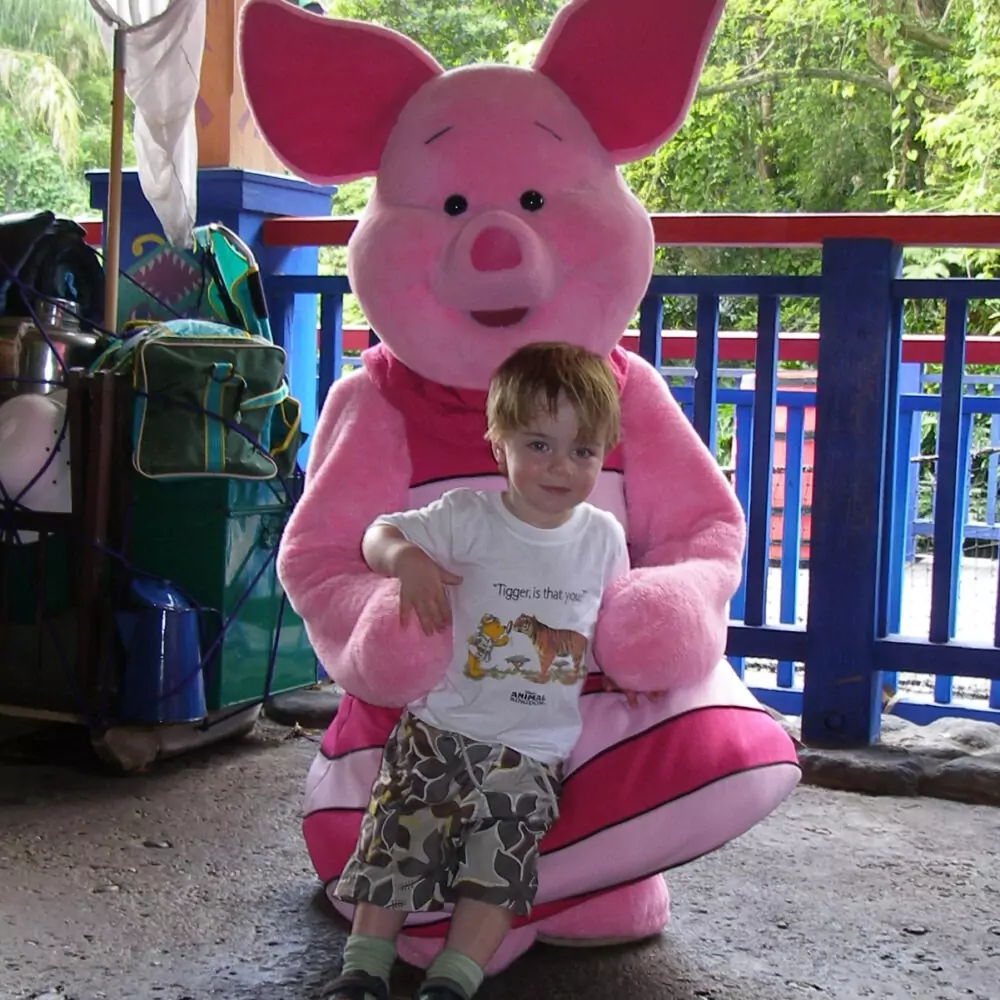 You will find most of the usual Disney Characters at Animal Kingdom, often in safari clothing. We've seen Donald Duck, Tigger, Pooh, Eeyore, Mickey and Minnie Mouse, plus a lot of the Lion King Disney characters plus Robin Hood characters and the bears from Brother Bear.
We didn't see any Disney Princesses or the more human characters, just animal characters. Nemo didn't put in an appearance for us at Animal Kingdom, but we caught the Nemo character greet at Epcot.
Where is Disney Animal Kingdom?
Disney Animal Kindom is a theme park and zoo near Orlando Florida, USA. It is one of the Disney parks making up the Walt Disney World Resort in Bay Lake, Florida, near Orlando. It is roughly 22 miles southwest of the centre of Orlando, the drive should take about 40 mins if traffic is good.
It is close to Blizzard Beach and Disney's Hollywood Studios at Lake Buena Vista. The town of Celebration is also nearby.
What Time Does Disney Animal Kingdom Open?
Disney Animal Kingdom has early entry from 7.30 am to 8 am. Regular Park entry is from 8 am. It has park hopper eligibility from 2 pm. Check these details on Disney's sites here as these times do vary depending on time of year. The park closes at 8 pm.
Where To Stay For Disney Animal Kingdom with Kids
There are plenty of hotels and apartments available near the Disney Animal Kingdom park. Disney's Animal Kingdom Lodge is possibly the closest, but there is also Holiday Inn Resorts Orlando Suites, Springhill Suites by Marriott Orlando and Holiday InnClub Vacations Orlando.
Want to take a look at our guide to the best gifts for kids and adults who love Disney or are taking a trip to Disney?
If you'd like to hire a car during your stay, use this car rental comparison tool to find the best deal!

We also suggest you take a look at this company to get a quote for all kinds of the more tricky adventure or extended travel insurance.

Try Stayz / VRBO for an alternative way to find rentals on homes/apartments/condos in any country!