Good Friday, two religions in one day. Ancient Mayan traditions in a steamy sub-tropical rain forest at Tikal and an evening Catholic procession in the town of Flores.
During our month in Antigua Guatemala we saw the Sunday processions and flower carpets of the build up to Easter, the big day itself will fall for us here on the tiny island of Flores.
The Good Friday procession last night was absolutely stunning, the darkness, incense, candles and solemnity made it, we think, even more impressive than the bigger events in Antigua.
Any post on this site may contain affiliate links. We earn commission on these should you make a purchase. All recommendations are genuine and we are not paid to include products, hotels, and so on.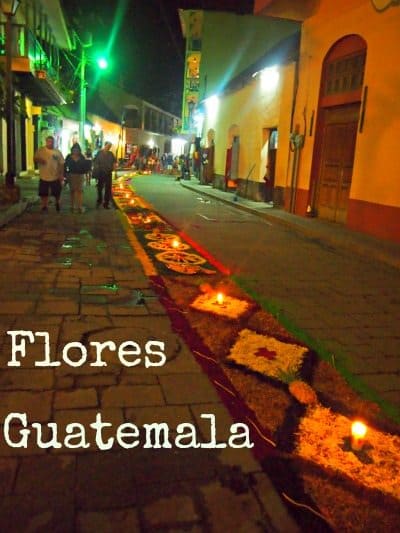 Traffic and parked cars exited the narrow streets of Flores in the afternoon, residents decorated their doors and windows and the artistry of carpet making began. It was the first time we really saw Flores as it should be seen, without traffic, there isn't a huge amount but the parked cars really change the feel of the streets, they're beautiful without.
Carpets wind their way through the town, some decorated with candles, loaves, fabrics, fruits and flowers. They exist for just minutes before the procession comes to trample them.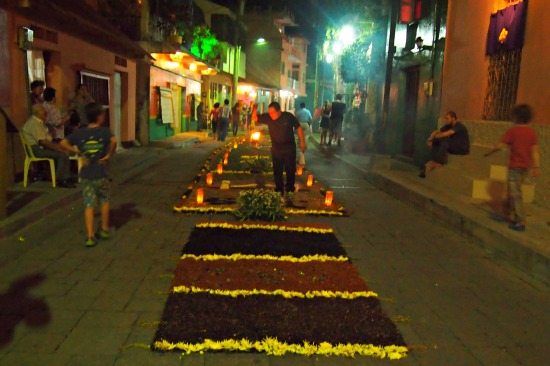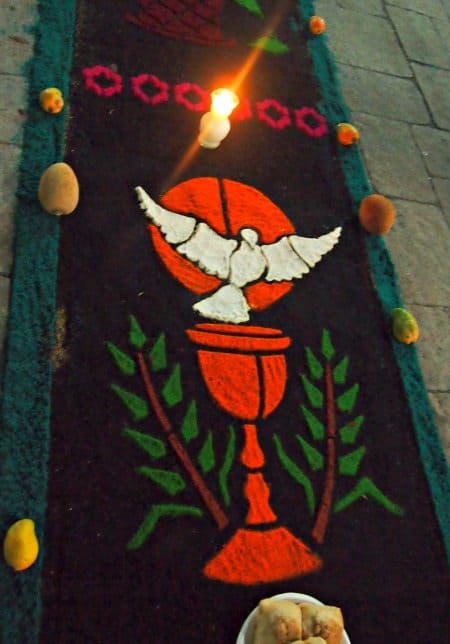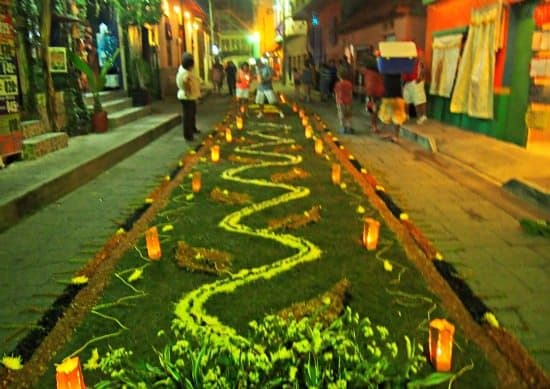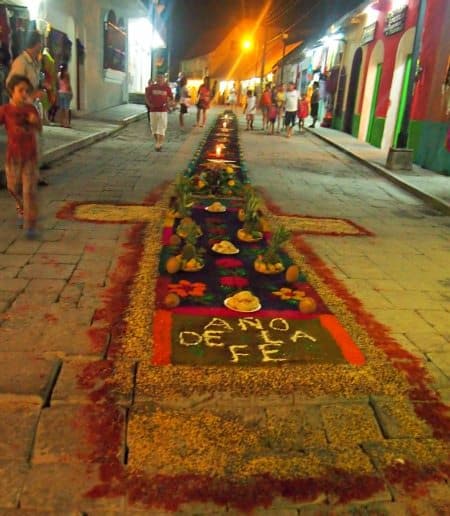 The procession moves incredibly slowly, in Flores a single Jesus figure carried on the shoulders of a dozen or so men. A band follows behind playing funereal music. When the procession reaches a carpet the music stops, replaced by a drum beat during the crossing.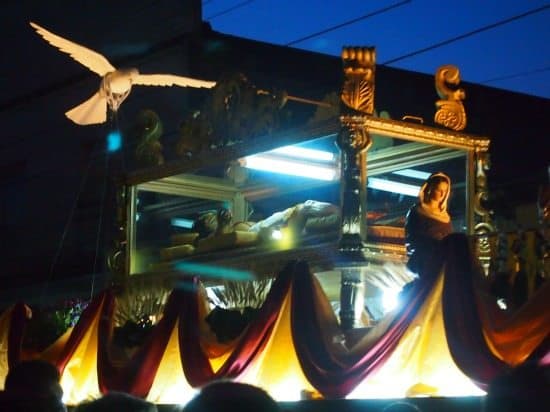 I hear that tonight, Saturday, there will be partying as Lent is now over and celebrations can begin, another procession will mark Easter Sunday. We'll be here to watch.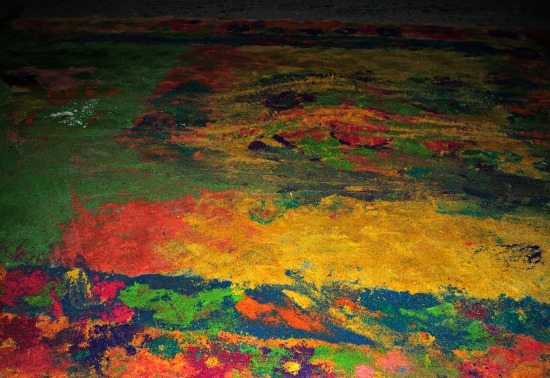 Back to the Guatemala Travel Blog round up page
Alyson is the creator of World Travel Family travel blog and is a full-time traveller, blogger and travel writer. A lifetime of wanderlust and now over 7 years on the road, 50+ countries allowed the creation of this website, for you. She has a BSc and worked in pathology before entering the travel arena and creating this website. World Travel Family Travel Blog has been helping you travel more, better and further since 2012, when Alyson and James first had this life changing idea. On this site you can find endless travel information, tips and guides plus how to travel, how to fund travel and how to start your own travel blog.