This post may contain affiliate links.
How to get to Tikal from Flores? Your choices of transport to Tikal Guatemala from beautiful Flores.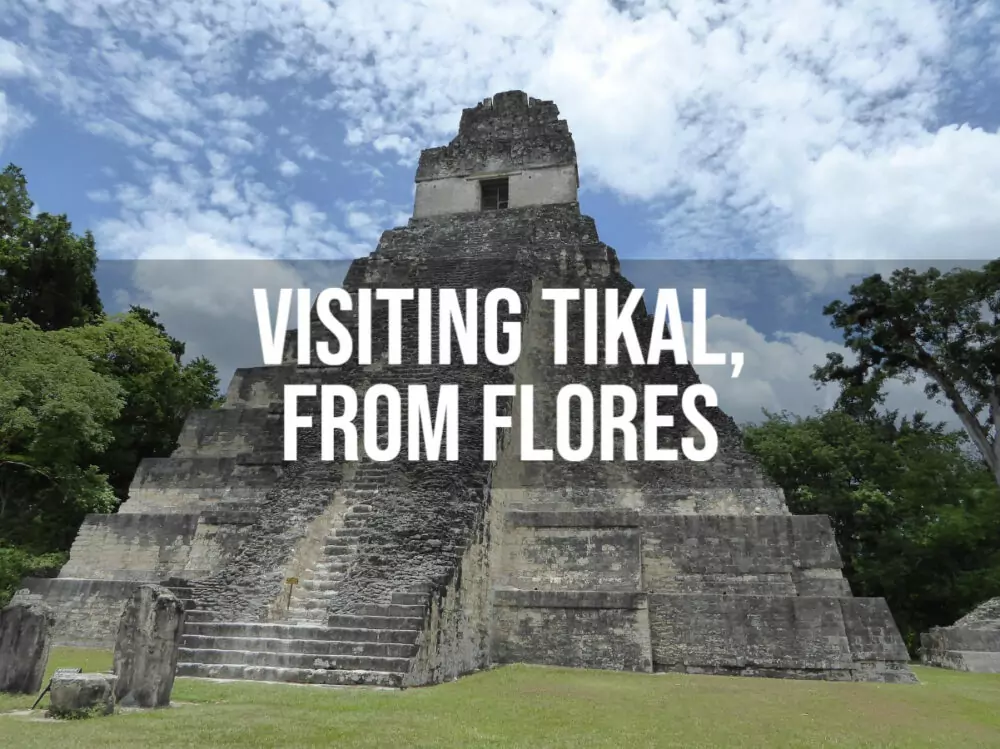 Tikal National Park is quite possibly the most famous place in Guatemala and the majority of people depart from Flores to Tikal. The ancient Mayan city is the biggest and most impressive in Central America, spanning over 100 square km of sub-tropical rain-forest The island town of Flores is where most people base themselves for their Tikal trip. Getting from Flores to Tikal requires a 70 km drive around the east of Lake Peten Itza, then north to Tikal National Park, a 90-minute journey.
---
To save you a long read, here's the quick, easy way to visit Tikal from Flores, simply book a day trip with pick up from your Flores hotel.
---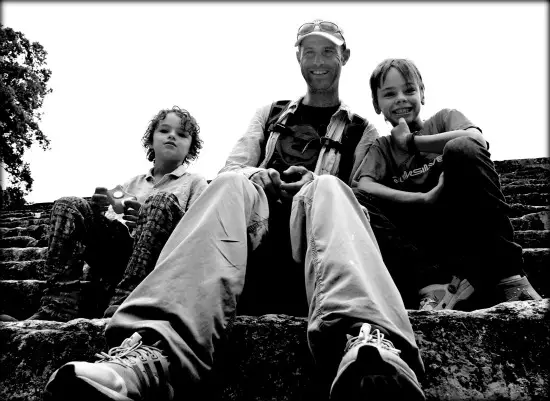 The information in this post was correct at the time of our visit, things may have changed!
Flores to Tikal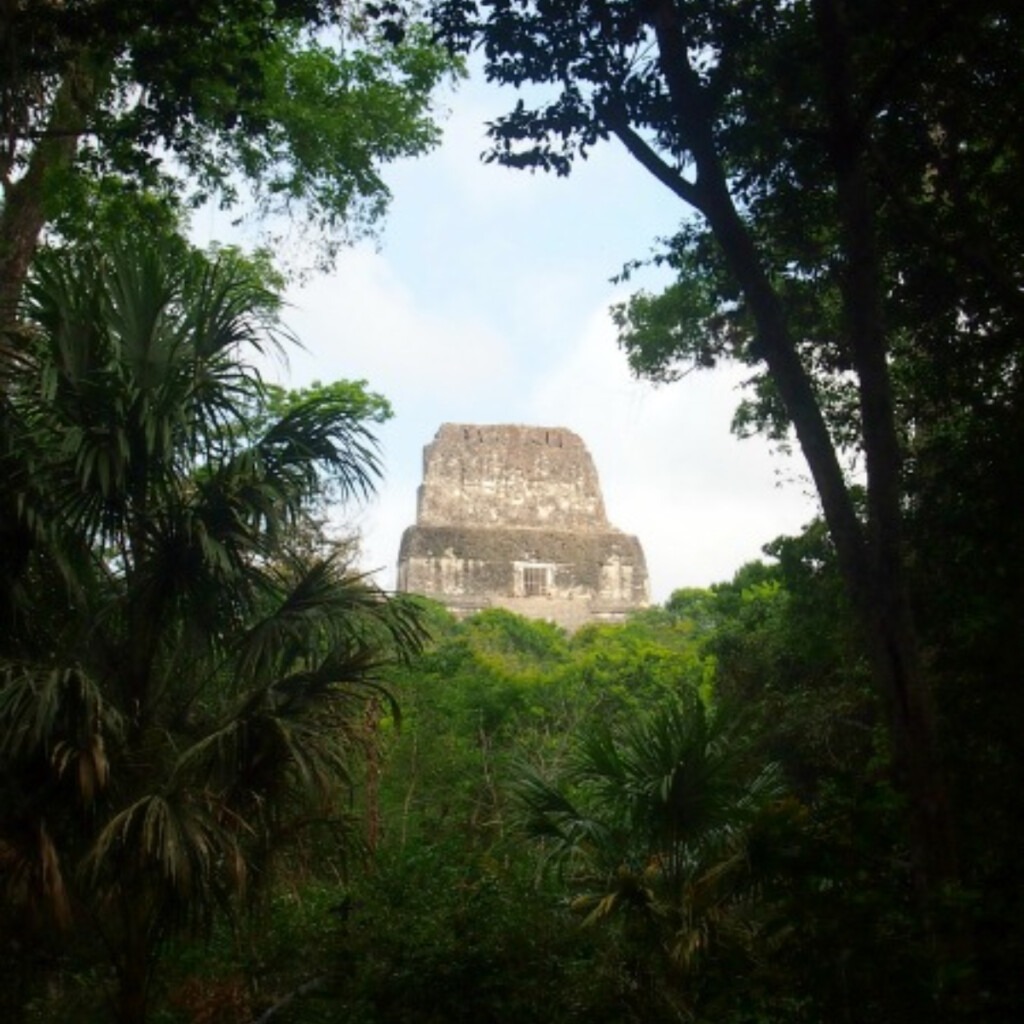 There are more travel agents than restaurants in Flores, it would seem, all selling Tikal shuttle services. Shuttles run from 3.30 am to 1.30 pm and you can opt for a guided or unguided tour in English or Spanish.
The other option is a private car and driver which would work out more expensive but more comfortable. It depends on your group size and comfort levels.
I didn't find any usable public buses from Flores to Tikal but I imagine there are. It would be a lot of hassle and quite possibly wouldn't save you much in the long run.
Flores to Tikal by Shuttle Bus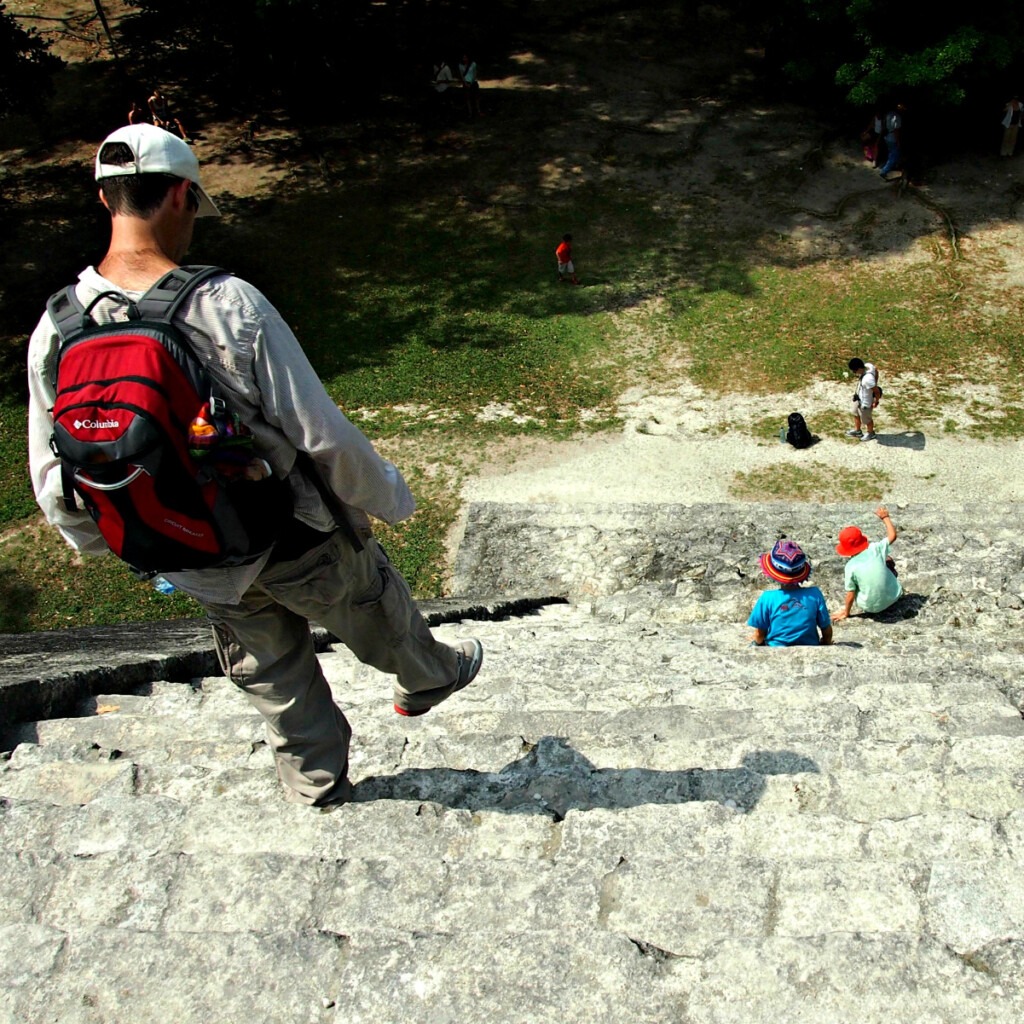 There are numerous shuttle buses that run all day but most will focus on getting there for sunrise and park opening or to see sunset and leaving as the park closes.
The two most popular shuttles in the morning are the 3.30 am minibus shuttle which gets you there in the dark to catch the sunrise or the 4 am shuttle. This was the one we took and had us at Tikal National Park for 6 am, the official opening time.
Entrance to the park is Q150 ($20 USD) collected at the gate of the park. If you arrive before 6 am there is an extra Q100 fee to get in early.
Children under 12 years old are free to enter the park.
Afternoon tours leave at 1:30 pm although I did notice some leaving at 12:30 pm. 1-2 hours in a cramped mini bus in the middle of the hot day doesn't sound like my idea of nice though. Still either bus gets you there and both stay for sunset so its really up to how much you want to spend in the park.
The park closes at 5 pm so last buses leave at 5:30 pm back to Flores.
As with most things in Central America the cost of the buses and tours is flexible depending on your bargaining skills. Shop around, walk away if you have to, see if the price drops.
Not all tours are equal, there are some hefty complaints making the rounds on travel websites about rip-offs.
We paid Q100 ($13.50) per adult for bus and tour guide. Our 9 year-old paid full fare, our 7 year-old was free.
Our Tikal Tour Experience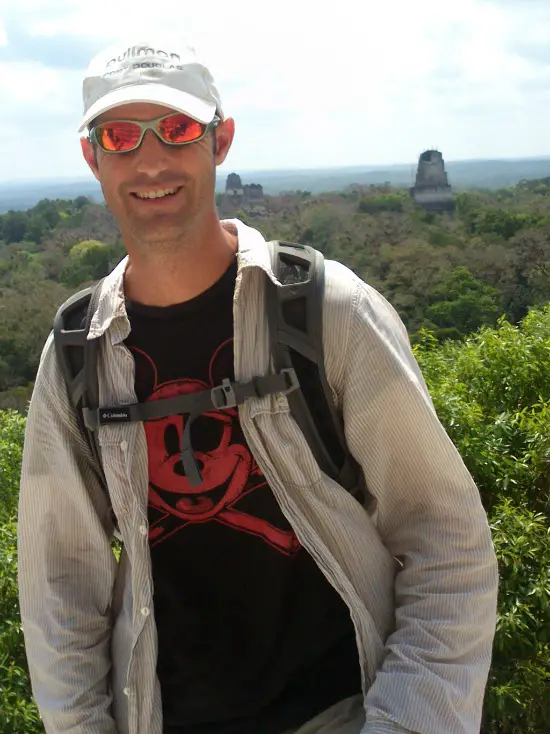 We had a great day at Tikal, everything went to plan and our guide was excellent. Our bus was waiting for us outside our hotel at 4.30 am. It was the usual tourist mini bus with no leg room for people over 5 foot but we all had a seat. The journey was hassle free but the road was extremely pot holed in places. Speed bumps were everywhere, including on the highways.
The bus dropped us inside the park at a little cafe to grab some coffee before the tour started.
Our guide was brilliant, he knew his stuff and spoke faultless English. He covered all of the main areas with us and explained each one in detail. He taught our two children how to call to the forest animals and answered every question. He left us at 10.30 am, giving us free time to explore further.
The group was due to return to Flores at 12:30 pm from the cafe. We arrived early for a quick breakfast. The sunrise bus was about to leave, they had spare seats so we didn't have to wait. There is flexibility with return times, just talk to your guide or driver.
Transport and tours to Tikal from Flores are frequent and easy to arrange but you can arrange and pay for a reputable tour in advance if your time is limited. I recommend GuateGO which can arrange travel to Tikal.
With GuateGO you can book your transportation to secure your places not just from Flores to Tikal, but also to the main places in Belize (Caye Caulker, Caye Ambergris or San Pedro, San Ignacio, Palencia) and to connect practically every destination in Guatemala (Flores, Lanquin, Antigua, Atitlan). Even between countries or airport transfers.
You can choose what kind of transport you want to use (shuttle, coach, water taxi, luxury bus, private transport or plane) they have all the main transport options on the web site. Use this link to find to the best deals for your trip.
If you'd like to hire a car during your stay, use this car rental comparison tool to find the best deal!

We also suggest you take a look at this company to get a quote for all kinds of the more tricky adventure or extended travel insurance.

Try Stayz / VRBO for an alternative way to find rentals on homes/apartments/condos in any country!