This post may contain affiliate links.
Phong Nha is an absolute jewel of Vietnam making it a must-see places for natural beauty, but this gorgeous unspoiled landscape offers so much more. Phong Nha Ke Bang National Park, Vietnam, is where you'll find the biggest caves in the world and there are several caverns for you to visit, easily.
In this post we'll share information on visiting Phong Nha Ke Bang National park and caves, in particular, how to get to Phong Na, because it's not so easy. We also five you some information on Phong Nha accommodation.
Tourism hasn't had a huge impact on this part of Central Vietnam. We hope Phong Nha will retain its unique character because it's currently a really special place to visit.
How to Get to Phong Nha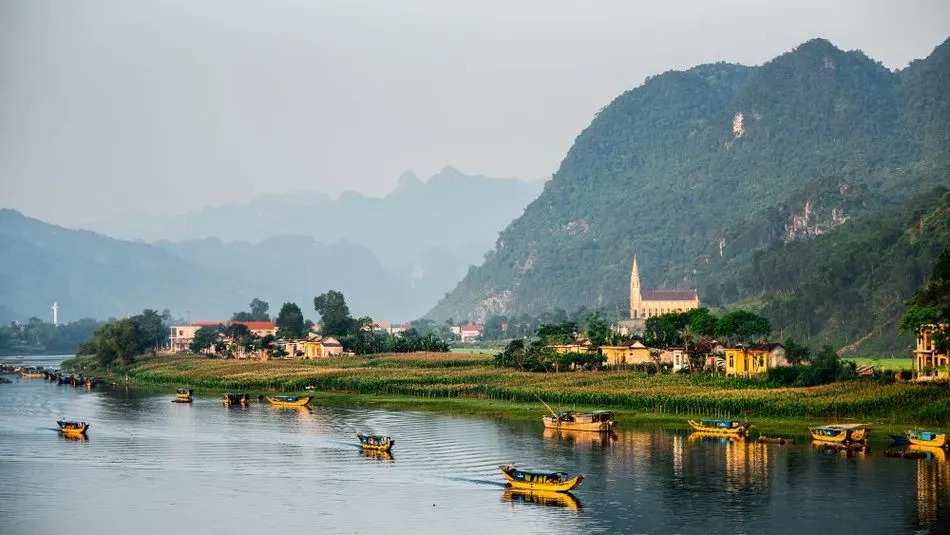 There are many ways to get to Phong Nha, depending on how much time you have, your budget and comfort requirements. Also, of course, depending on where you're starting your journey..
How To Get To Phong Nha
Phong Nha is in Central Vietnam, some 510Km south of Hanoi, about 1000 Km north of Ho Chi Minh and 215Km from the city of Hue.
The closest airport to Phong Na is at Dong Hoi, but this airport in Dong Hoi City, is around 45mins drive from Phong Nha Ke Bang National Park. The nearest train station to Phong Nha is also at Dong Hoi.
Phong Nha is not the easiest place to get to which is probably why so many travellers overlook it. We travelled by minibus from Hue and returned to Hoi An from Phong Nha the same way. We simply didn't have time to arrange bus and train travel.
Train
Dong Hoi is the closest train station to Phong Nha and it's some 45 Km away. Dong Hoi is on the main Reunification Express train line. To book train tickets in Vietnam we generally use 12GoAsia. From Dong Hoi there is a bus or you can arrange a taxi or other vehicle.
Bus
Buses, again, will take you to Dong Hoi. At Dong Hoi you'll need to change to a local bus or arrange a taxi or private transfer. Check if your accommodation or tour will pick you up from Dong Hoi.
Air
Dong Hoi has an airport as well as a train station. The only direct flights to Dong Hoi at time of writing were internal from Hanoi (HAN) and Ho Chi Minh City (SAI) But check this for yourself, flight routes do change and can be seasonal. I have heard that flights to Dong Hoi from Thailand may resume.
Phong Na From Hue
The easiest way to get to Phong Na from Hue, is to book a tour.
How to Get to Phong Na Caves From Son Trach
Phong Nha Village itself (more correctly, the town of Son Trach) has tourist accommodation, but there are also many lodging options in the surrounding countryside, you may find that your chosen hotel or eco lodge, or farmstay, will offer a shuttle service from Son Trach.
To get from Son Trach town to the caves you will probably go by scooter. You can hire your own scooter in Son Trach or from your accommodation, or you can easily arrange motorbike taxis to tour the park and caves. Some out of town accommodation providers run shuttle buses into Phong Nha Village ( Son Trach) and some will pick you up from the bus or train station.
How Many Days Should You Stay in Phong Nha?
I would suggest staying at least 2 nights in Son Trach or near Phong Nha Ke Bang National Park so that you have one full day to see one cave of your choice. If you plan to see more caves, add more days. If you can, stay longer, there is a lot to see and do in and around Phong Na and there are several caves and cave systems to explore.
Phong Nha Accommodation Near Phong Nha Caves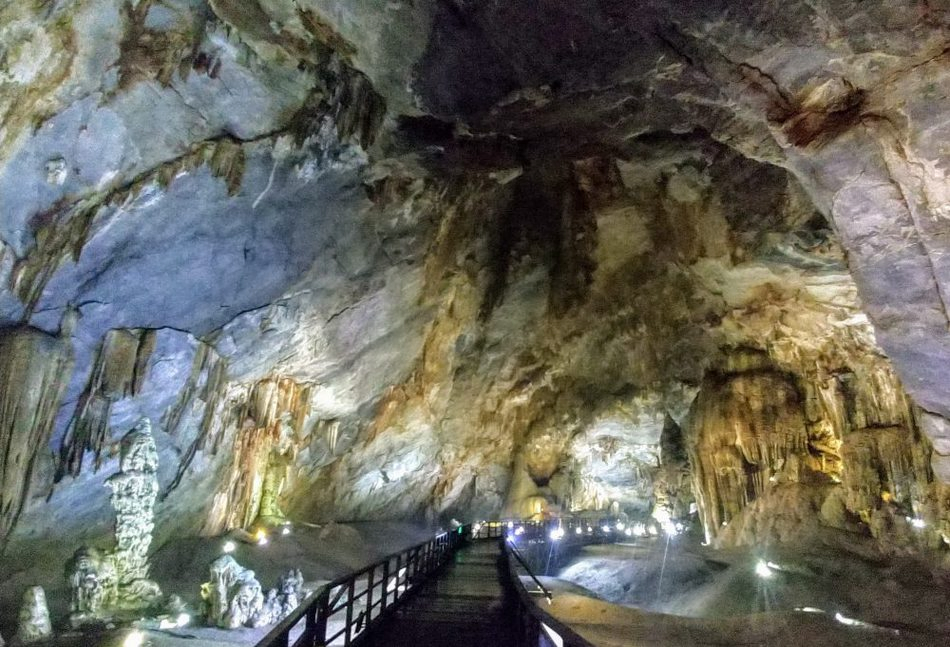 The caves are spread over a wide area so, depending on which cave or caves you decide to visit, "near" is hard to quantify. Paradise Cave and Dark Cave really don't have accommodation nearby but Phong Nha Cave is quite close to Phong Nha Village. To get to Phong Nha Cave by boat you depart the jetty in Son Trach (Phong Na Village).
The boat ride from Phong Nha to the cave should take about 20 minutes on the Son River (Green River)
The world's largest cave, Son Doong is hidden deep in the park and you're unlikely to be able to see it unless you have plenty of time and a big budget. Hang Son Doon was discovered in 1991 and recently revealed to divers that it is even bigger than first thought.
Can You Stay in Phong Nha National Park?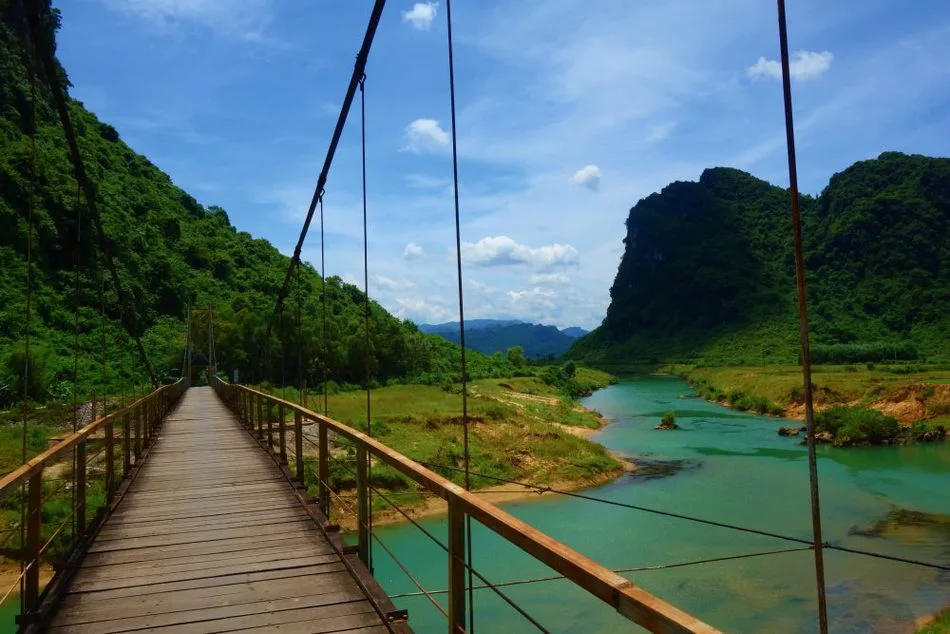 Phong Nha Ke Ban National Park is virtually pristine and untouched by development. There isn't much by way of accommodation within the park itself but plenty in the surrounding farmlands and in Phong Nha Town.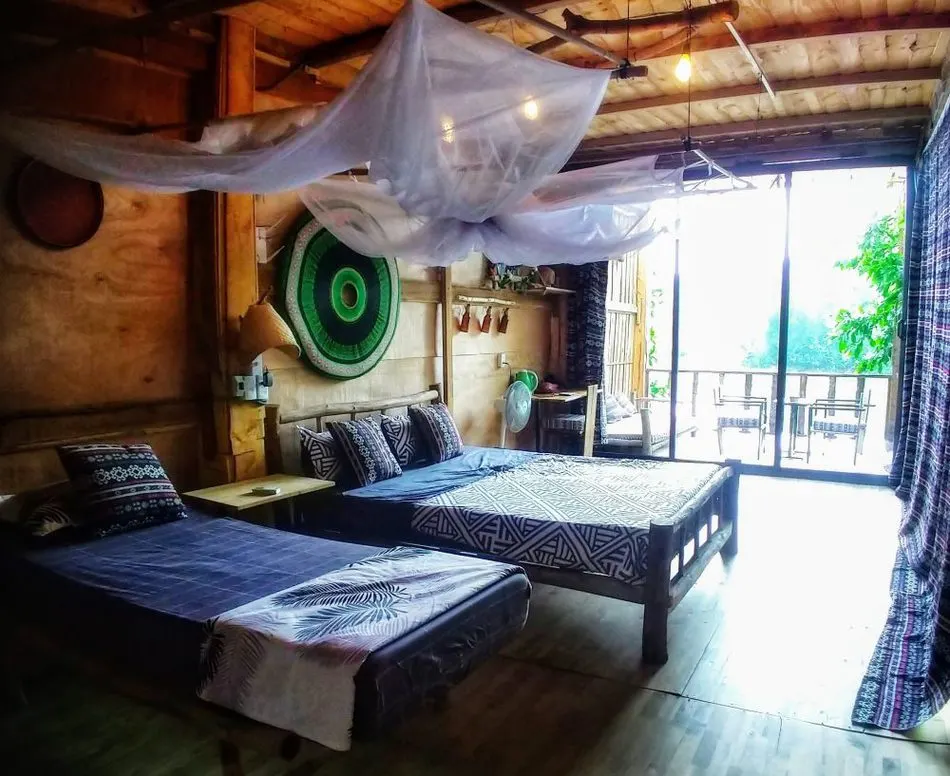 When To Visit Phong Nha
Avoid the annual flooding season if at all possible. Many parts of Vietnam flood between September and December and Phong Nha is known to flood. We were in the Hoi An floods one year and nearby Hue also floods. Water levels inside the caves can rise dramatically, some will close and tours may not operate.
February to September is generally the best time to visit Phong Nha. We visited in October. It was incredibly hot and we had some rain at that time of year.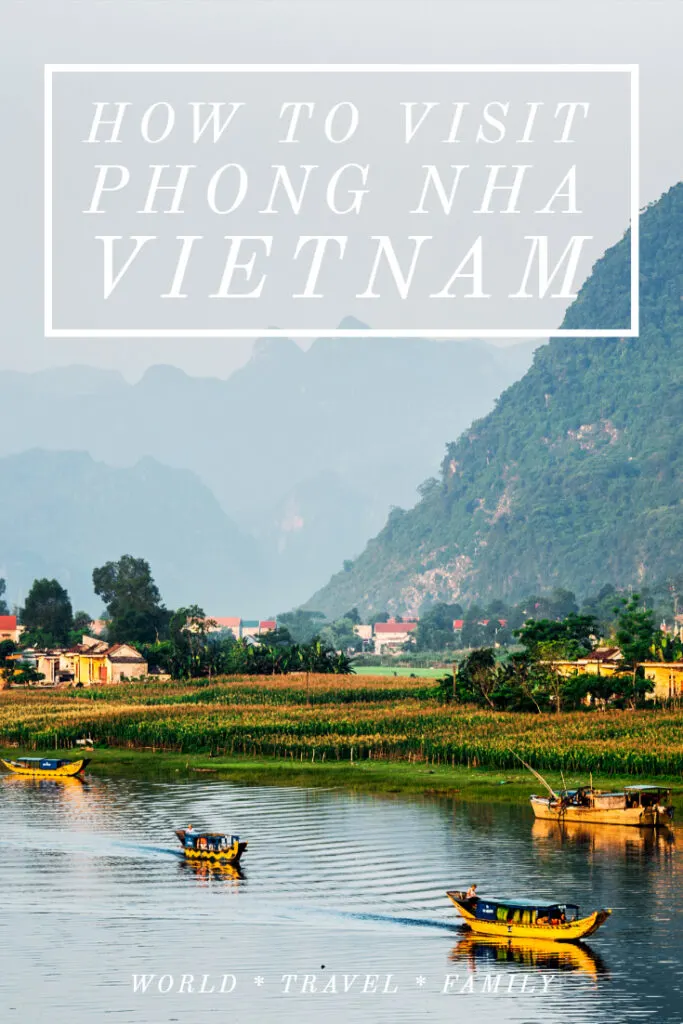 Phong Nha took us by surprise. We're not usually very interested in caves but the unimaginable size and beauty of the caves we saw was awe inspiring. The natural landscapes, lack of tourists and pristine nature of Phong Nha was something special in Vietnam. If you have time, try to get to see Phong Nha during your travels in Vietnam, it's worth going to see..
If you'd like to hire a car during your stay, use this car rental comparison tool to find the best deal!

We also suggest you take a look at this company to get a quote for all kinds of the more tricky adventure or extended travel insurance.

Try Stayz / VRBO for an alternative way to find rentals on homes/apartments/condos in any country!