This post may contain affiliate links.
We've been seeing amazing images in galleries around town of picturesque Vietnamese women paddling canoes and sampans through floodwaters in Hoi An's incredibly ancient laneways but we didn't really expect to be here to experience the Hoi An floods for ourselves. This post is about being in Hoi An during flooding.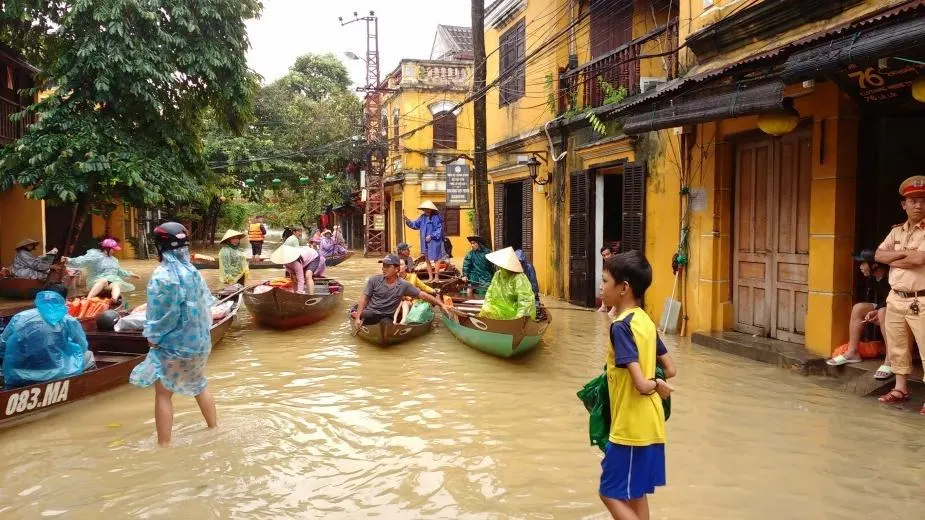 The day before yesterday (3rd November) we heard that local officials announced the flood gates up-river from us would be opened at 3.30pm. It was low tide then but the water was abnormally high thanks to days of heavy rain and a typhoon (Typhoon Damrey) lurking somewhere off the coast.
None of the locals seemed too concerned and our landlady, when she popped round with the beautiful shirt she'd made for Chef, didn't even know. She wasn't worried, it's almost an annual event here in Hoi An, what's a bit of water?
That evening Chef and I took an Uber down to the Old Town to see what was going on. The rain was coming down sideways and the river was lapping at the entrances of the river-side shops and restaurants.
We stopped by Sau Mai, our usual restaurant, just to say hi and wish them well. They were stacking chairs on tables. Not that the stacking would have helped much, their entire ground floor must be completely flooded almost to the roof.
We returned the next morning around 7am and even then there was no way to get to that front road. By 5pm next day we were in thigh deep water 3 streets back from the waterfront. It's 2 am now and I'm awake checking online with the chattering expats in Facebook groups, they say this could be the biggest flood Hoi An has ever seen, higher than the 1999 historic flood with estimates ranging between 3.5 and 5m. I think it's time we left.
UPDATE: The flood waters are now down (8 November) but locals say they could rise again between the 11 th and 16 th of November as more heavy rain is due.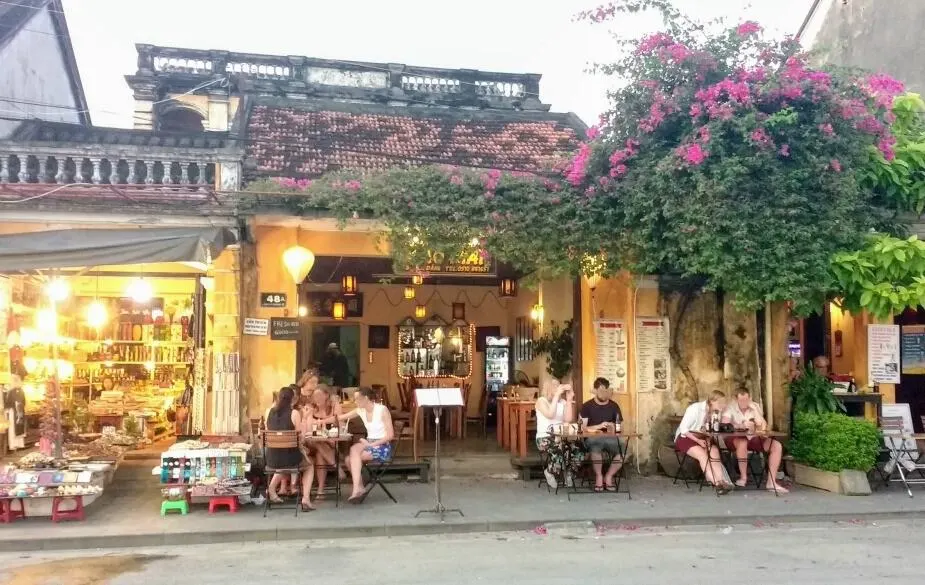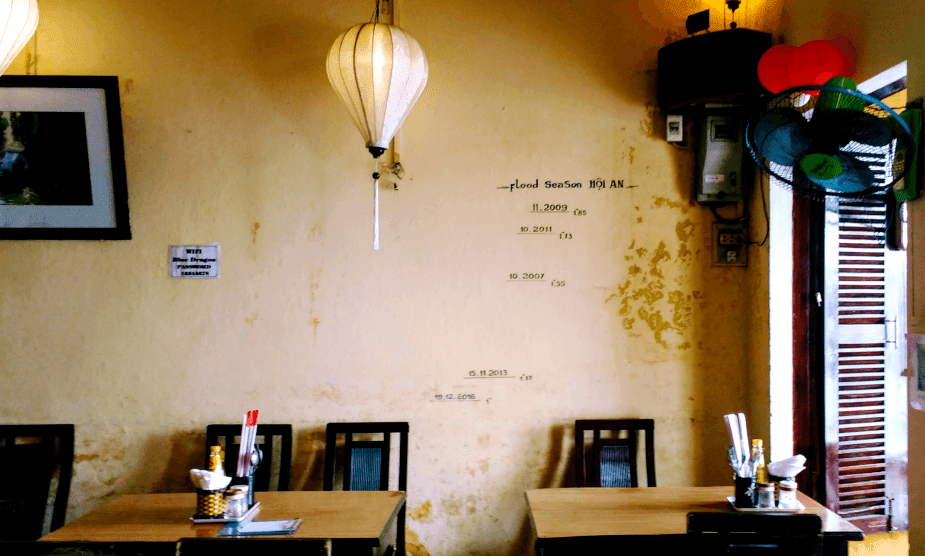 Flooding in Hoi An
I'm so glad we had the opportunity to live here, it's a beautiful town and the Vietnamese people are some of the best on the planet. We WILL be back.
For now just some photos and video of the last couple of days. I'm gutted in a way that we're due to fly tomorrow, I wish we could stay and help with the clear up, but we have a pre-arranged date with Langkawi for Ironman Malaysia.
We've lived in Australia, Romania, London and Wales, living in Hoi An has been different, and fantastic.
See our video of the floods and the heavy rain preceding them last October and November, below.
Ignore the "News"
I'm seeing very sensationalised, laughable "news" reports online from the British gutter press and an Australian news channel. The situation here is NOTHING like they describe.
We had notice that the flood gates would be opened and water rose slowly over 2-3 days. Never believe what you read in those publications.
Typhoon Damrey and Hoi An
Typhoon Damrey did not "slam" Hoi An, nor were tourists given 15 minutes to "flee". Typhoon Damrey hit other parts of Vietnam hard, if the news reports are to believed, this was not what happened in Hoi An.
Winds were strong but not typhoon or cyclone strength, all we saw was a lot of rain. The floods arrived after floodgates were opened further upstream to release pressure on over-full reservoirs.
This was a man-made flood. Hoi An is not a disaster zone, the floods are receding and businesses are re-opening. The news you are seeing is over-hyped sensationalism.
At What Time of Year Does it Flood in Hoi An?
Usually November and December. It doesn't flood every year, but it's certainly not rare.
The wet season has been intense with days of heavy rain, be prepared for that if you're travelling to Hoi An at this time of year. You certainly won't be wanting to use the beach, seas are rough and most of the sand has washed away on Ang Bang and Hidden Beach.
Cau Dai beach had no sand even before the wet season but we remember it from 2001.
Our house is well outside the flood zone, our street is dry but residential areas outside the Old Town are flooding fast and power is going down. The people on the waterfront and on the islands are, I hope, still dry on upper floors, if not there are boats everywhere, people can be got out.
I hope these wonderful people stay safe.
APEC and Hoi An (2017)
APEC is causing disruption and road closures including the main coastal highway to Hoi An from Danang. When we left yesterday (10th) the coastal road was already closed and we had to take the back route to the airport.
Check road closures and dates before you plan your journey. As a side note, don't try and bring a drone through Danang airport until after APEC is over, they haven't been letting them in.
There have also been police coming house to house checking visas and passports, we're hearing there have been deportations of foreigners with the wrong papers. The police who visited our homes were very nice, no problem.
Pictures From the Hoi An Flooding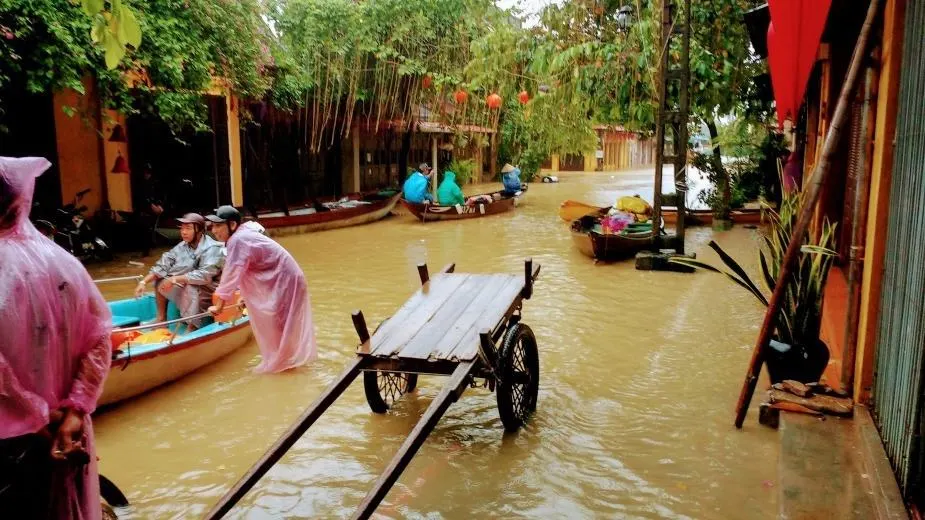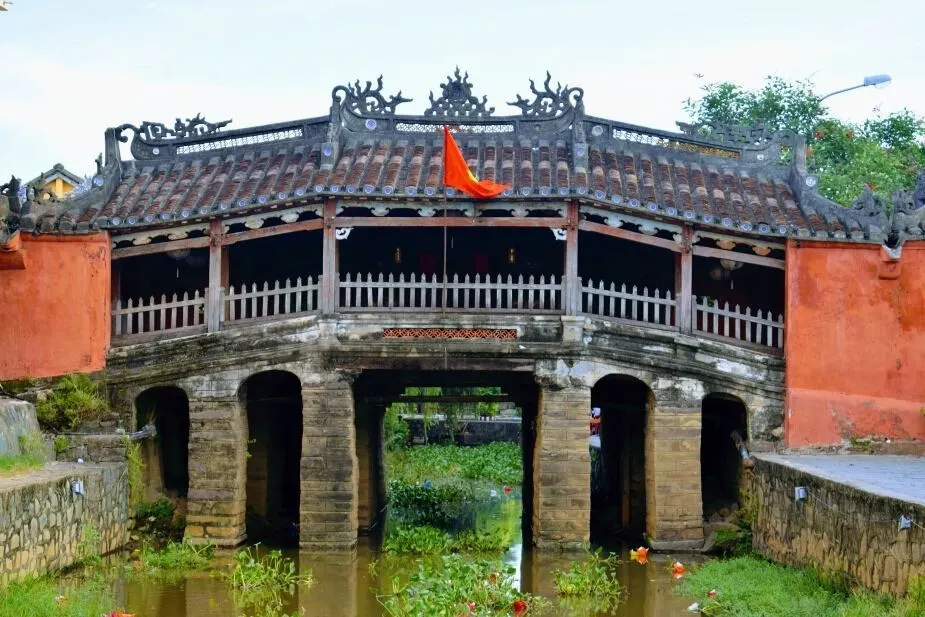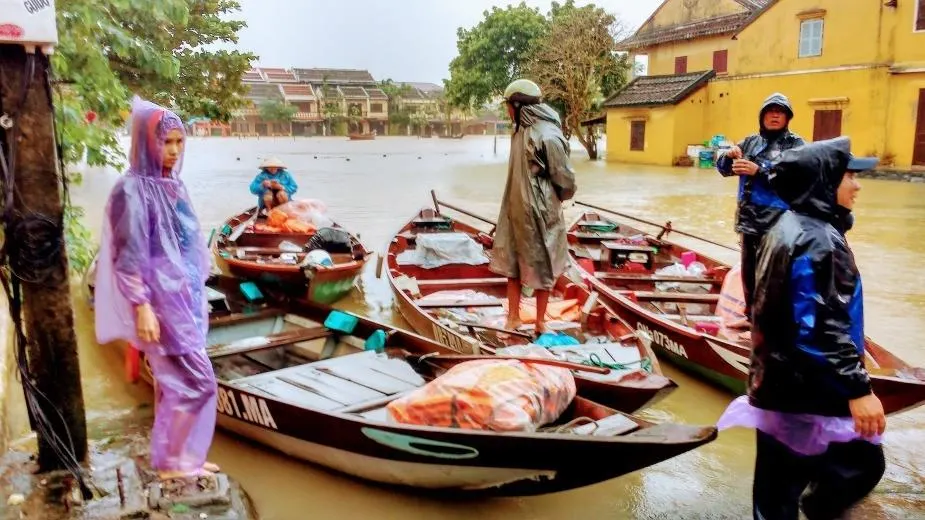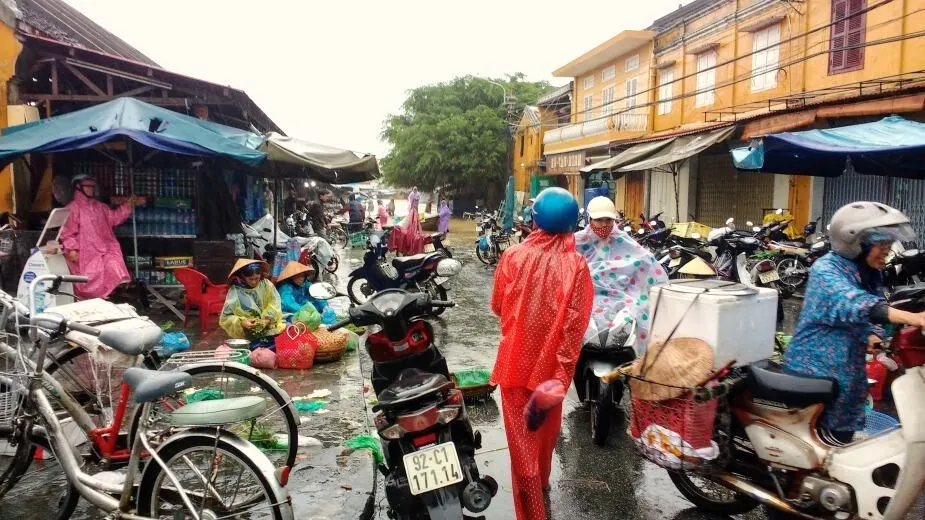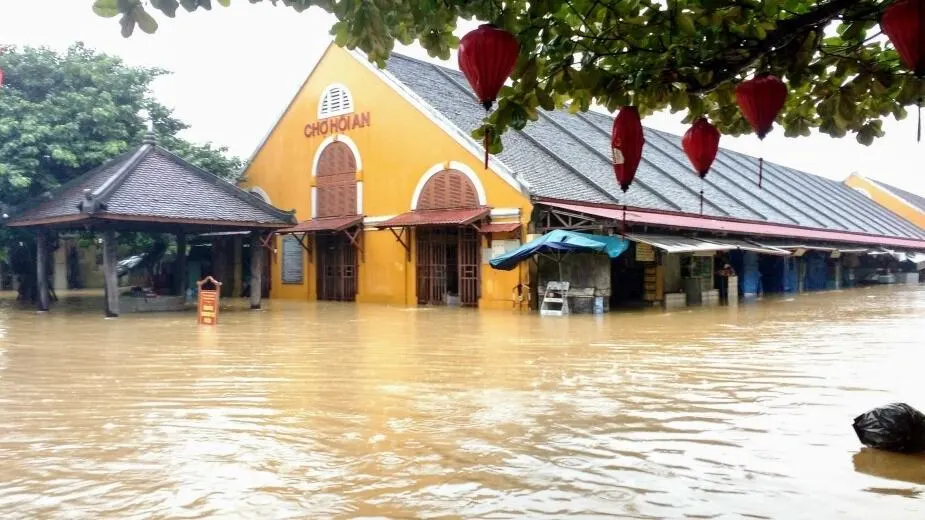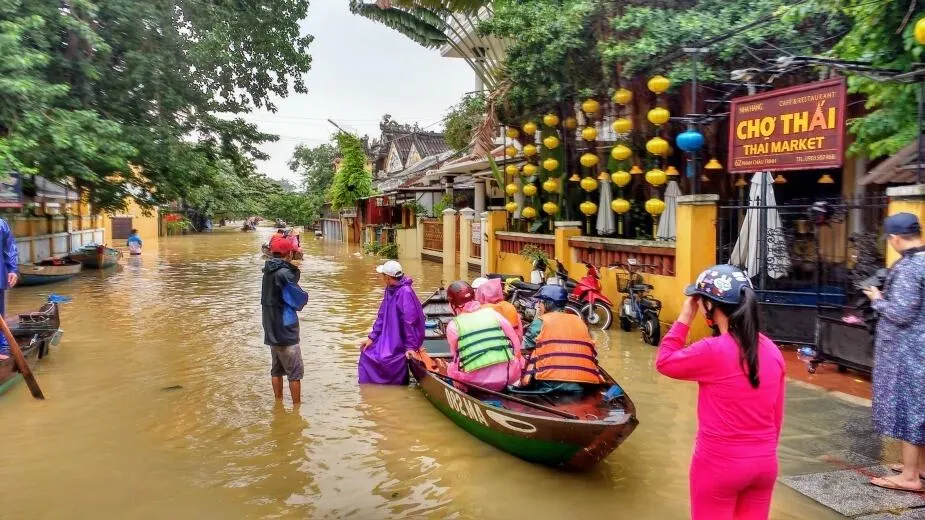 Are You Travelling to Hoi An Today?
I know for sure that the Almanity Hotel is high and dry, it's very close to our house. We have a full review of the Almanity Here. Our post on where to eat and what in Hoi An won't be much use to you, all these places are under water. I do know that now, today, Ganesh Indian Restaurant is dry. Mia coffee is under water.
UPDATE 4.30pm 6/11/17 The water has visibly started to go down near us. Not much, maybe 30cm. The White Rose restaurant on Hai Ba Trung is now open ( we just ate there) it was flooded at breakfast time. That doesn't mean it won't come up again! The tide is about to start coming in.
UPDATE 8.00 am 7/11/17 The flood waters are going down. A significant drop. Can't give you exact figures yet.
UPDATE 9am 8/11/17 From my friend who lives on the waterfront in the Old Town " Yesterday the water was down, and we cleaned the whole day but everything was still messy. From 11-16 Nov there will be heavy rains, maybe the floods will rise again."
UPDATE 21/11/17 A second round of flooding predicted in the next few days, riverside already flooded.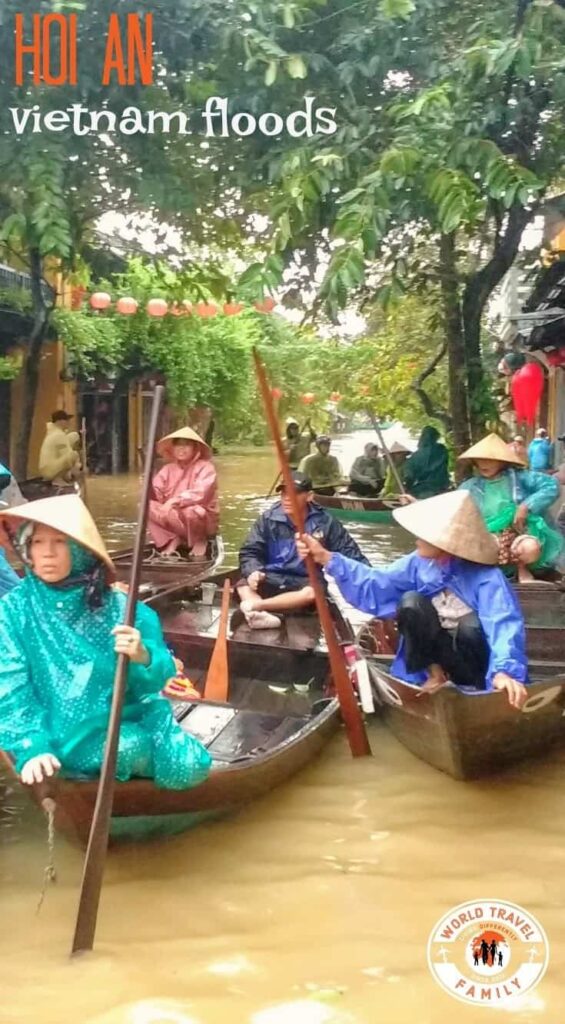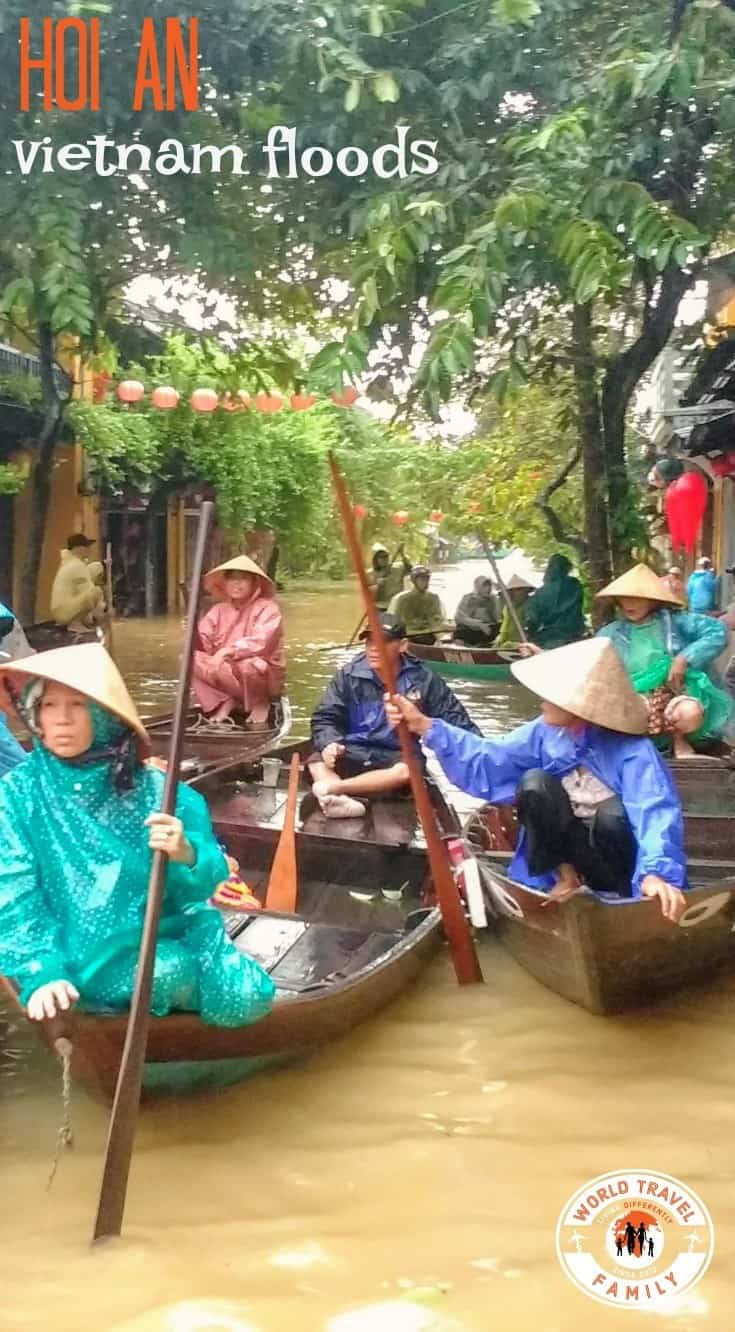 Hoi An is one of the nicest places I know. It's one of the cleanest, prettiest, most friendly places in South East Asia. It's also incredibly cheap and the food is superb. Come if you can, these people are the best and deserve your custom. We will be back to spend more extended time in Vietnam.
When Does Hoi An Flood?
Hoi An can flood any time between late October and January.
In 2017 Hoi An flooded in November and only once, but more than one flood per year can, and does, happen. Hoi An does not flood every year, but almost every year. We are still in Hoi An in 2018 and it will be interesting to see what flood season brings this year.
We are still here in Hoi An and our house is still dry. We are due to fly to Malaysia from Danang tomorrow. They are saying that water levels will continue to rise today and tomorrow, some are even predicting 4 or 5m.
There is a chance we may leave Hoi An later today and stay overnight in Danang, but for now, everything is fine. We'll continue to monitor the situation in Hoi An and add photos to this post.
I wanted to get this post at least semi-published in case we lose power, some areas of Hoi An have had no power since yesterday. Thanks for being here and thanks for caring about the flooding in Hoi An. Some tourists are stressing about being stranded in hotels, they will be fine, our thoughts are with the local people on the waterfront and on the islands. As always, the Vietnamese people just keep laughing and smiling. Want more information on travel in Vietnam? Visit our Vietnam travel page.
If you'd like to hire a car during your stay, use this car rental comparison tool to find the best deal!

We also suggest you take a look at this company to get a quote for all kinds of the more tricky adventure or extended travel insurance.

Try Stayz / VRBO for an alternative way to find rentals on homes/apartments/condos in any country!