This post may contain affiliate links.
We only stayed one night, but the Almanity Hotel Hoi An was a resort, hotel, and spa, to fall in love with. We know Hoi An well now, after 2 months living on the edge of the historic Old Town and we know that standards in Vietnam are superb at the Almanity Hotel's level. Still, this medium-sized luxury resort hotel had that little extra something that made it stand out.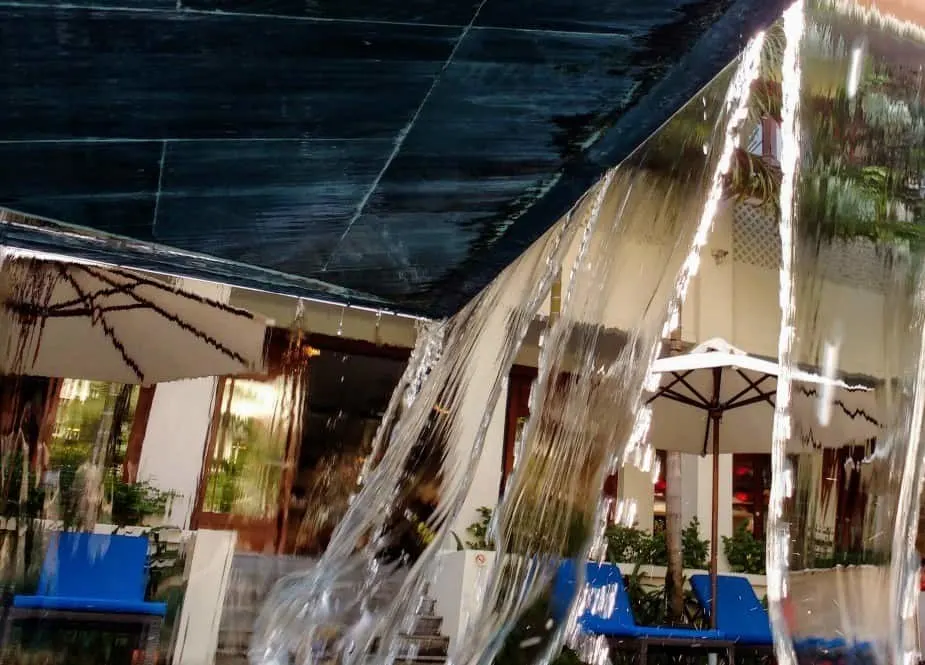 The Almanity's location is great, the food was good, the rooms, pool, spa, staff, and breakfast were wonderful. Find our full review of the Almanity Wellness Resort and Spa Hoi An below, with video. We were guests of the Almanity but all views are our own and we are never required to produce favourable reviews.
Almanity Hotel, Resort and Spa Review
We hope you find our review of the Almanity Hotel Hoi An useful. We do fully recommend this hotel and we had the chance to review several other properties during our time in Hoi An. The Almanity was one of our favourites. The pool at the Almanity is outstanding, it has to be one of the best pools in Hoi An, although not the largest. The spa facilities were faultless to us, and we also really liked the good location. If you look at our map further down the page, you'll see how centrally located the Almanity is. Don't forget to watch our short video!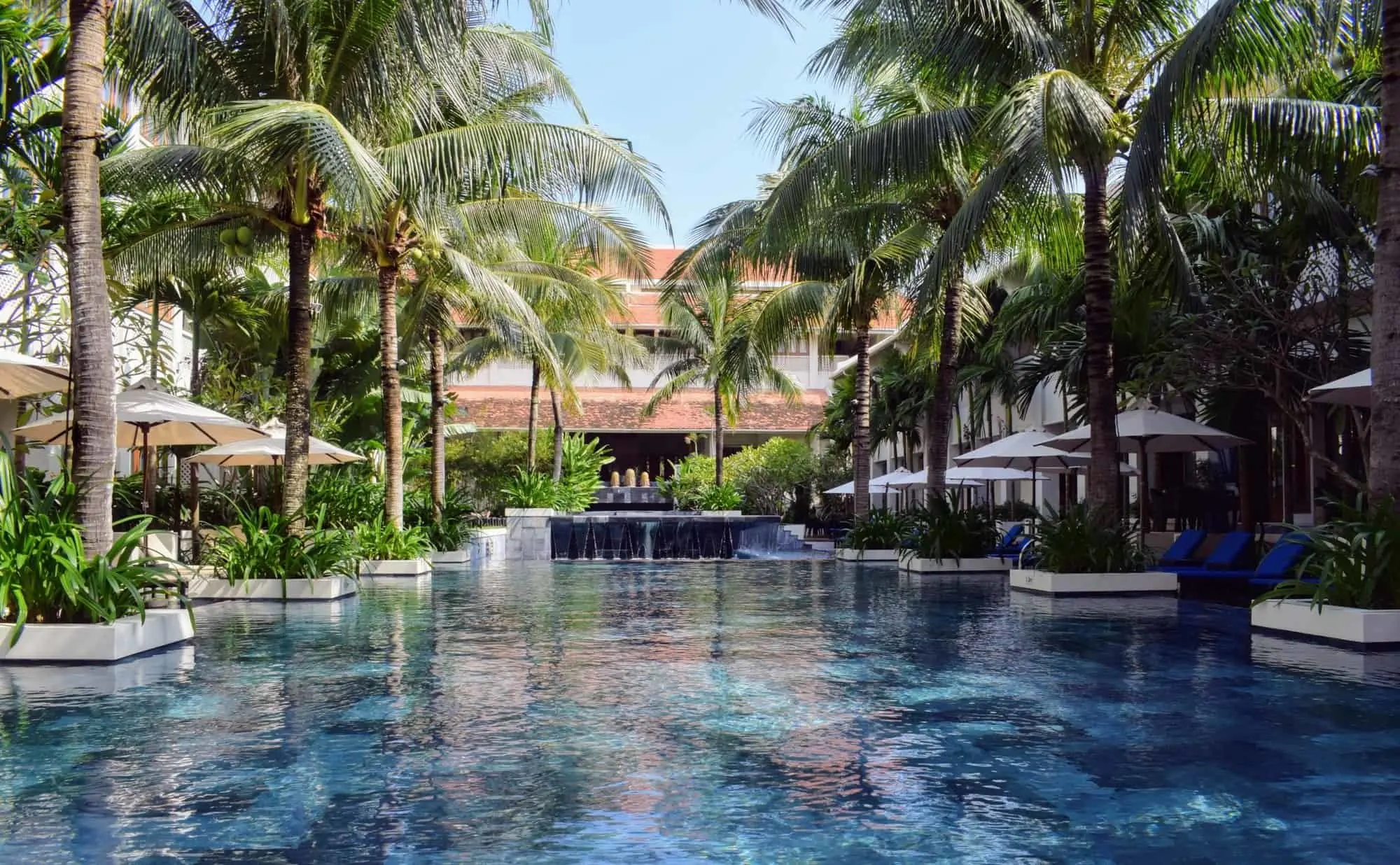 Video of the Almanity Hote Hoi An, Spa, Pool and Bluebottle Bar
The hotel draws on the history of Hoi An in creating its look and on its wellness philosophy in providing a guest experience. Hoi An's old town came about through ancient trade with Japan and China, echoes of the spice trade and those cultural roots are to be found throughout the hotel. As the hotel isn't over-sized we found it an exceptionally pleasant place to be with staff greeting guests personally, and going the extra mile to ensure everything was just-so.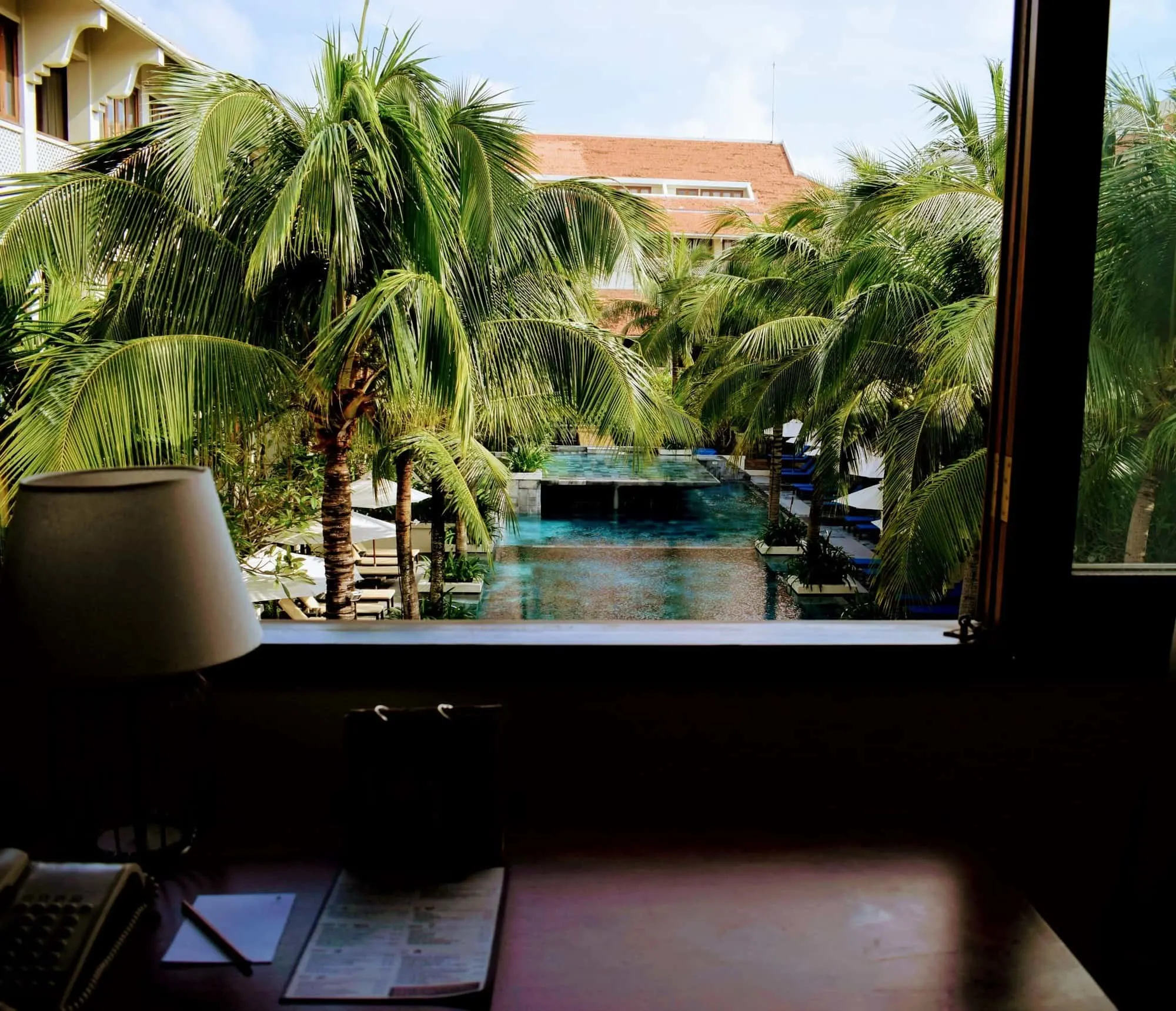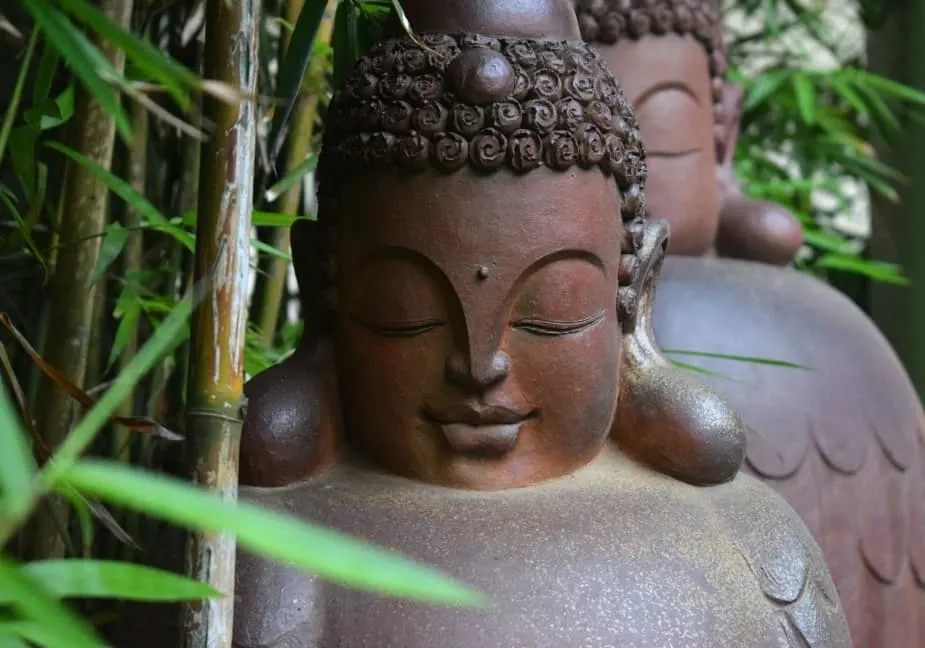 Getting Around Hoi An from the Almanity Hotel
Getting around Hoi An from the Almanity's location is something we know a lot about because our rented house is just footsteps away. We picked this location, it was what we chose to be within walking distance of the Old Town and in easy reach of Ang Bang Beach.
The Almanity hotel offers guests free use of bicycles along with a free shuttle bus to the beach. We cycle around Hoi An with our children every day and feel fairly safe doing so, but we do have helmets and we are extremely careful. You will need to observe how Vietnamese traffic flow works and get used to it. Leave your western way of doing things at home.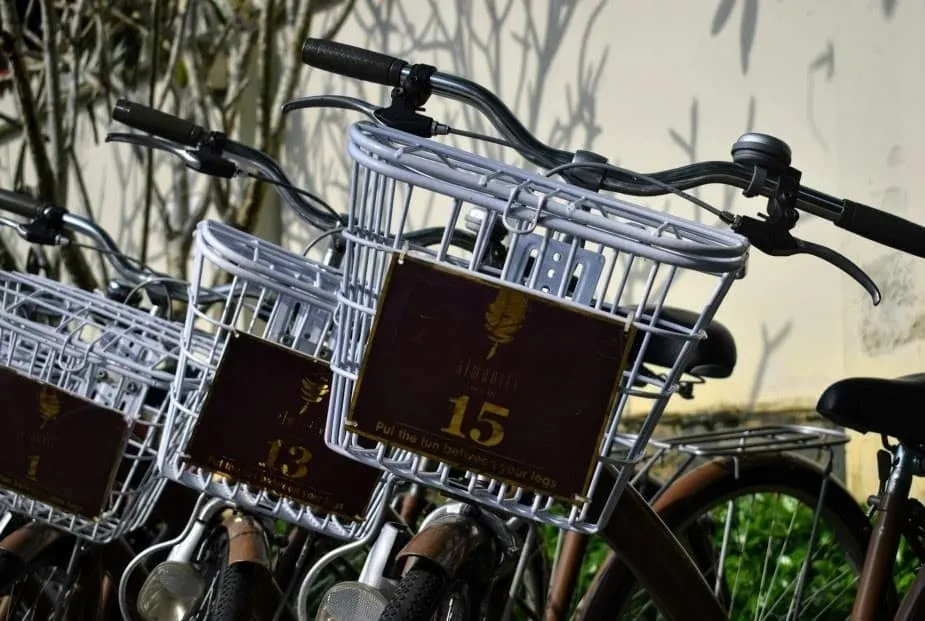 Between the Almanity and the beach area you can cycle through paddy fields and neatly rowed vegetable gardens. You will see men herding ducks, locals fishing with bamboo rods or Chinese-style fishing nets while water buffalo wallow nearby. It's a lovely thing to do and the pathways are mostly concrete and traffic-free. If the beach shuttle doesn't fit your schedule it's very easy to call an Uber. The ride to the edge of the Old City should cost you about $1, the fare to the beach roughly $2.25.
Accommodation at The Almanity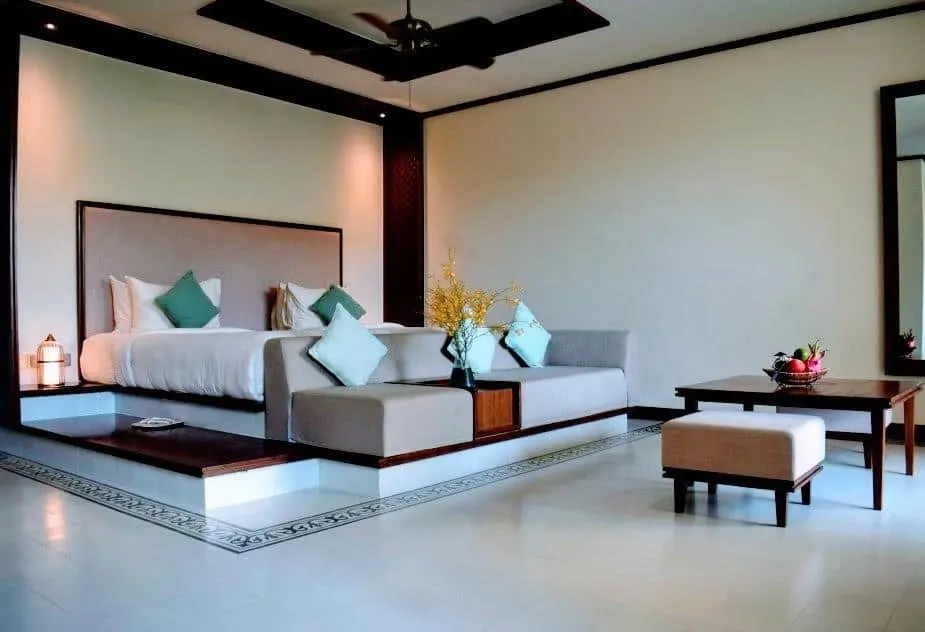 Rooms are comfortable, relaxing and luxurious. We enjoyed a double room with balcony looking onto the hotel's Japanese garden but there are multiple room types and multiple price points to choose from. In the heat of summer guests can enjoy a ceiling fan as well as air-con, this makes such a difference to room comfort and was a much-appreciated extra touch.
Choose your rooms from the My Spirit ( with 3 sub levels of luxury), My Mind, My Energy, My Heart ( at the heart of the spa, includes a balcony jacuzzi) and My Soul ( sleeping up to 4 adults). Each have unique features to suit your particular needs in a hotel room.
Dining at the Almanity, Buffet Breakfast and Set Vietnamese Dinner
My young assistant and I got the chance to try the Vietnamese set dinner for two and the Almanity's breakfast buffet. Both were a big hit with young and old. Vietnamese food is light, fresh, delicious and healthy, suiting the Almanity's Wellness Spa title perfectly. Don't worry if you'd like a more indulgent feast, there's plenty for everyone to enjoy here.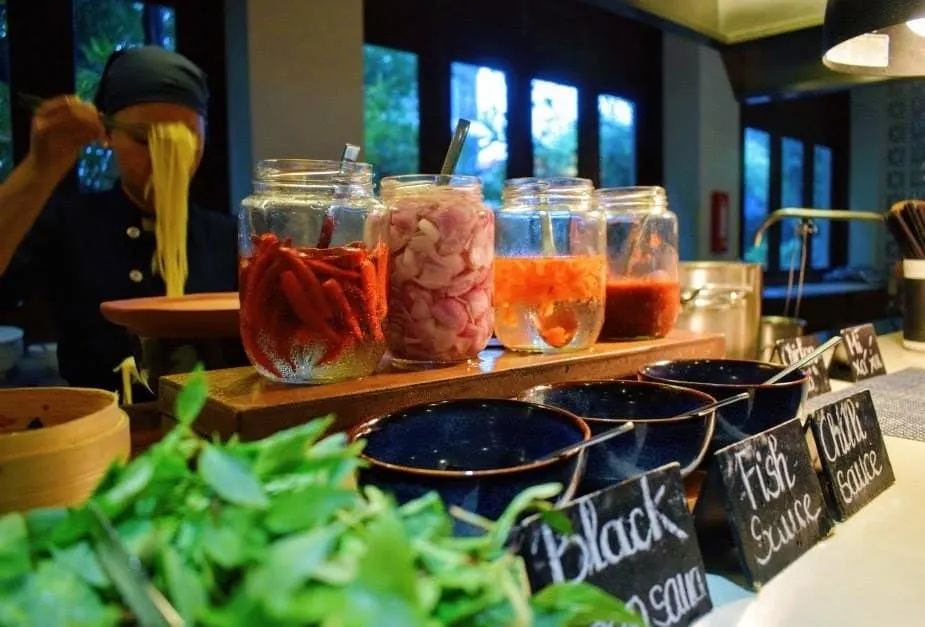 Breakfast included live cooking stations for Vietnamese specialities, eggs and waffles along with pastries, fruits, cheeses, bacon, sausages, sushi and Korean dishes. There is most certainly something to suit every palate and the coffee, most importantly, was good and free-flowing. My impression was that this buffet would be easy on vegans or persons with food allergies, it was certainly easy for me to avoid wheat.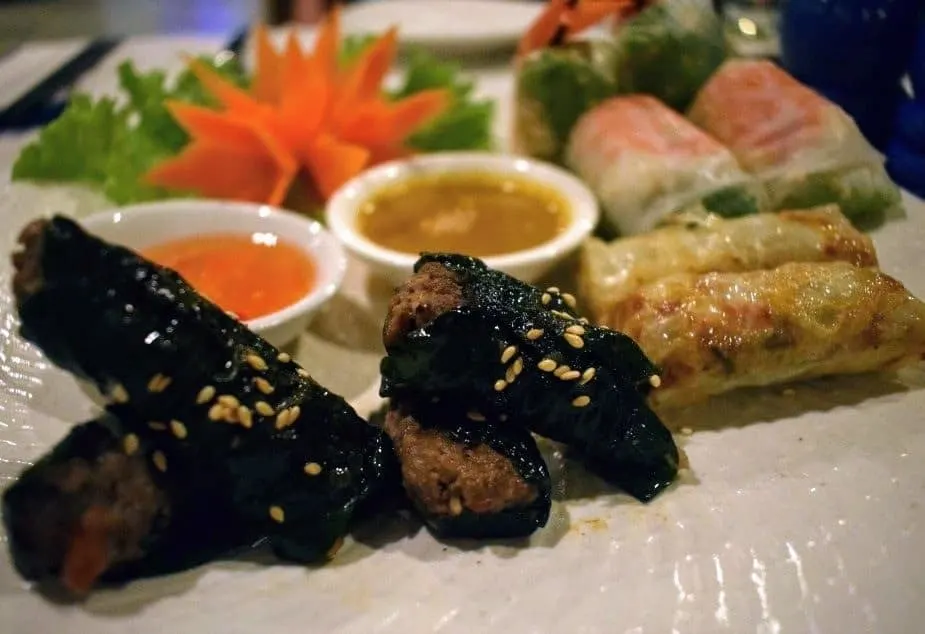 The Almanity with Kids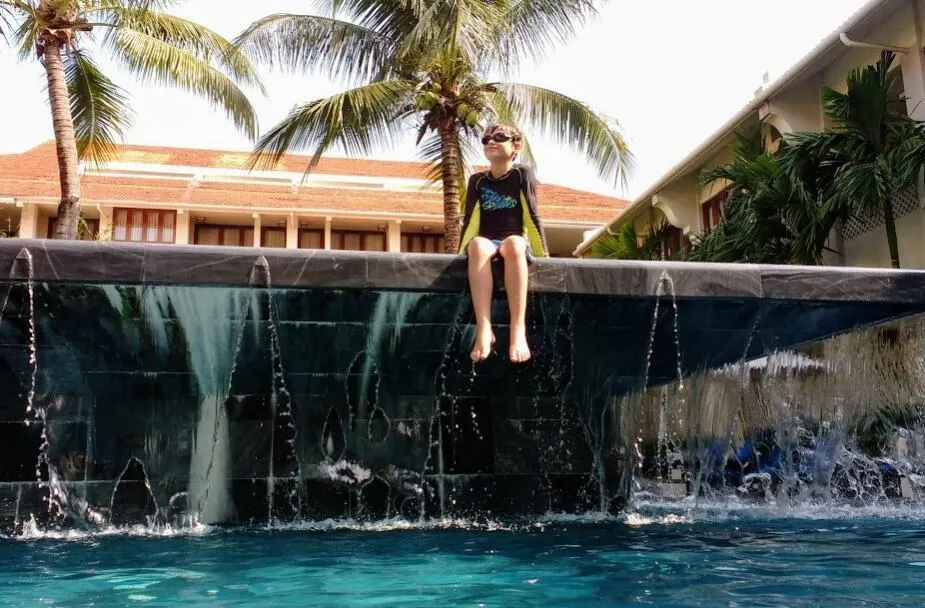 I think it's fair to say that this hotel isn't really targeting families, not many mums and dads get time to unwind in such an extensive spa, but still, The Almanity had great provision for kids.
There is a play area with toddler-friendly slides tucked away and a dedicated kids club and room. There is even a small mini-golf course for little ones, but unfortunately, it was out of action when we visited. We loved that the children's area was overhung with shady trees bearing enormous tropical fruit, something else to interest them. The silent Sanctuary with its indoor heated pool is off-limits to under 16s. Rooms can accommodate families and cots and extra beds are available.
Other child friendly features at the Almanity Hotel include:
There were board games in the Blue Bottle bar which, presumably, older children could use.
Rooms feature free wi-fi and a flat-screen TV with channels in English.
Fully trained lifeguards were on duty at the pool.
We have a full post on Hoi An with kids here, explaining activities and practicalities for your family in Hoi An.
The Blue Bottle Bar at The Almanity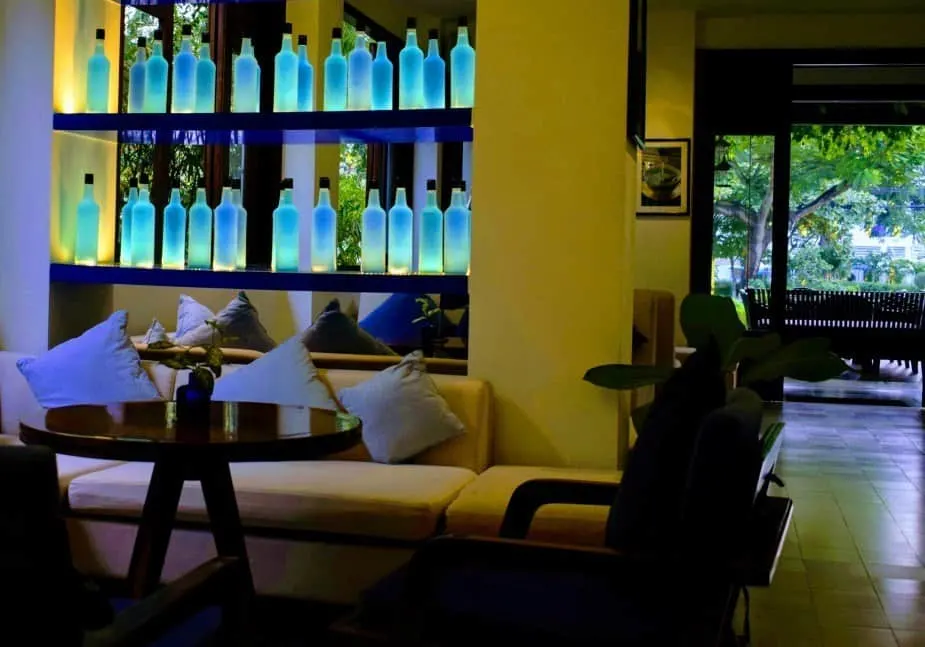 As if all this wasn't enough, The Almanity also has one of the most wonderful looking bars I've ever seen. You need to visit to take in the amazing blues of the hundreds of frosted bottles. Enjoy the daily happy hour, play a board game, or sip your cocktail from a swing seat overlooking the Japanese-themed from garden and Koi pond. I want to add more photos, it's so pretty, but I'll have to save them for the video.
The Almanity Hoi An Spa and Wellness Centre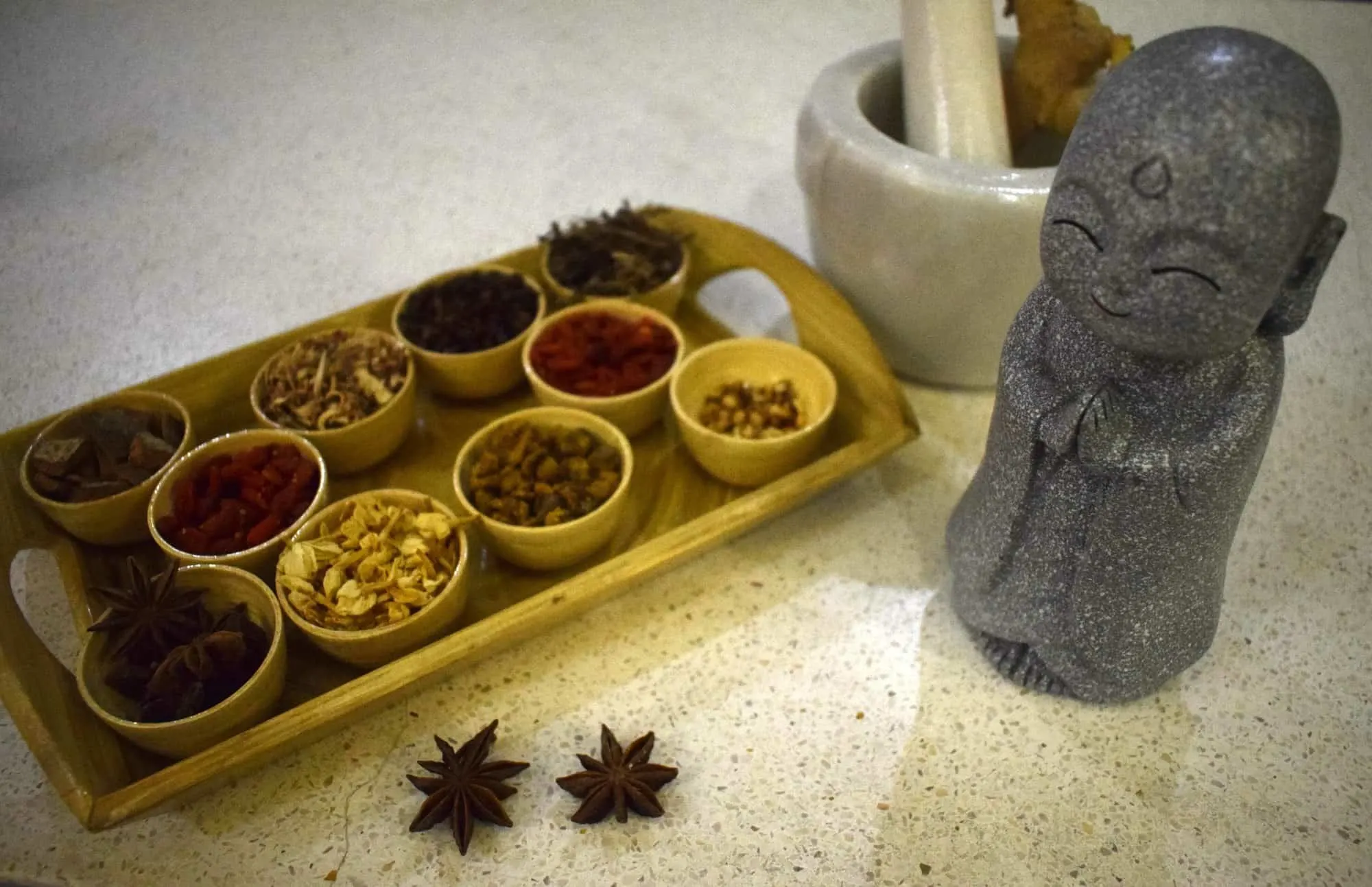 My husband gladly received a 60 minute massage followed by sauna and steam room treatments. I watched as the therapist took to work with bamboo on his tense Ironman muscles before leaving him to relax. The spa area smells like a dream and there looked to be a very impressive nail art room on-site. We briefly tried the gym, it's well equipped and modern, a good size for a hotel gym.
The Almanity offers free daily yoga sessions in the sanctuary.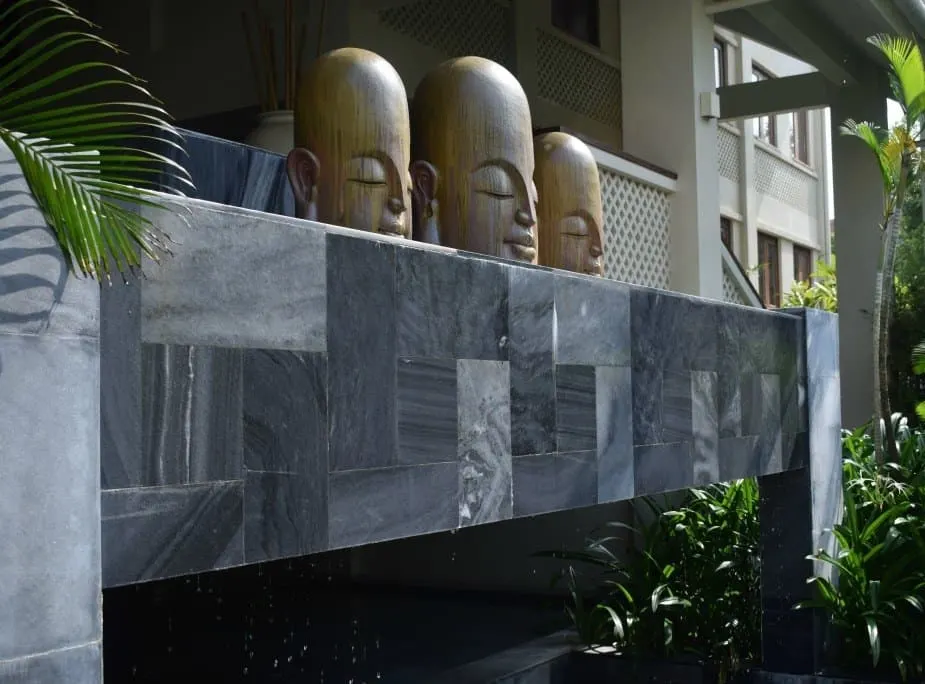 Things to Do in and Around Hoi An
The stunning and historic old town with it's nightly lantern displays is the big draw here, we'd strongly recommend you take a cooking class, review of a recent class we took coming soon, visit the pottery village and explore the islands and surrounding countryside too. Great as the food is at the hotel, try the Hoi An street food too, it's superb and none of us has had any trouble eating here.
For You For Pinterest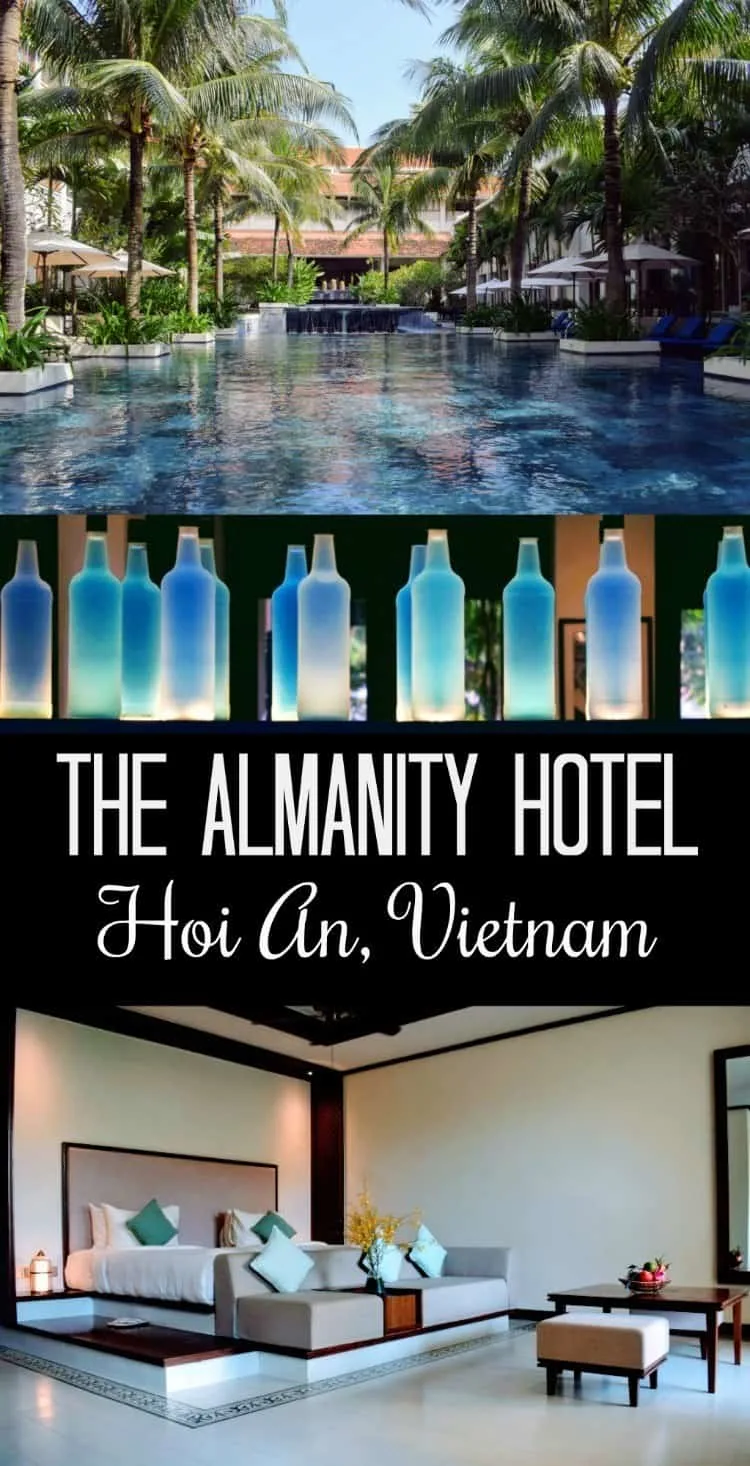 Almanity Hotel Hoi An Map, Address, and Contact
The map below has the Almanity Hotel Hoi in the centre, zoom out to explore Hoi An. This is a very good location, within walking distance of the Old Town, Water Puppet Theatre, and many fantastic places to eat and drink.
View Larger Map
326 Ly Thuong Kiet Street, Tan An Ward, Hoi An Town, Quảng Nam, Vietnam Tel: +84 235 3666 888 . To book, take a look here.
Booking, Deals and Special Offers for the Almanity Hotel Hoi An
You can book the Almanity Resort Spa Hotel here
I'd love to go back and take a few days to detox and pamper, we hope you make it to Hoi An and get a chance to do the same. For more information on travel in Vietnam, please visit our Vietnam travel blog page.
If you'd like to hire a car during your stay, use this car rental comparison tool to find the best deal!

We also suggest you take a look at this company to get a quote for all kinds of the more tricky adventure or extended travel insurance.

Try Stayz / VRBO for an alternative way to find rentals on homes/apartments/condos in any country!