This post may contain affiliate links.
Dedicated followers ( there are a few!) will know that we just spent a whole month in Antigua Guatemala quietly getting on with life before catching the bus from Antigua to San Pedro La Laguna up on Lake Atitlan. It's like stepping into another world, one we find infinitely more enjoyable. Antigua is lovely but we're really falling in love with San Pedro, this is our kind of town.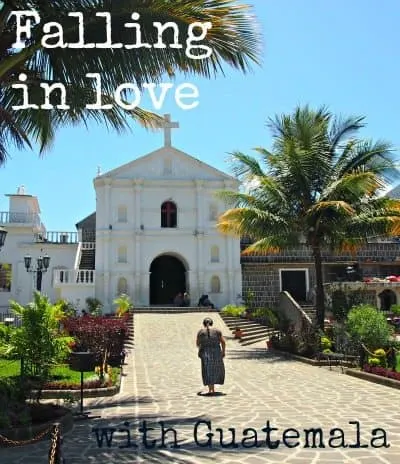 What's Wrong With Antigua?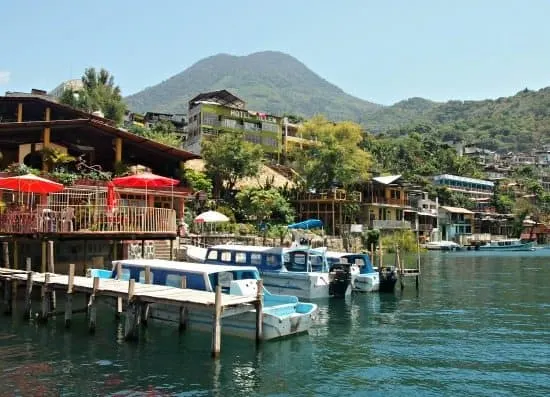 There is nothing wrong with Antigua at all, it's beautiful, fascinating and we liked it a lot. The Easter celebrations and flower carpets were an unforgettable experience, we just didn't love it as we do San Pedro. There is a lot of money in Antigua, wealthy weekenders and organised tour groups are thick on the ground so the whole town caters more for them than those of us on the usual backpacker's budget.
All the backpackers we're meeting in San Pedro are saying the same thing, Antigua wasn't really their thing. We had a great deal on accommodation and our little Antiguan villa was heavenly but eating out and therefore being out, as we normally do, was totally out of the question.
A meal for four of us with drinks was coming in at $40-$50 even in the cheaper restaurants. We also felt a bit cut off, isolated.
We didn't feel particularly safe there. We'd read forums advising travellers to take off their wedding rings in public. We've never been anywhere where that was advised before, there was a fair bit of gunfire at night and we were staying in a compound with an armed guard behind a high wall and razor wire. We felt isolated from the town we'd come to see.
What Makes San Pedro la Leguna a Better Fit?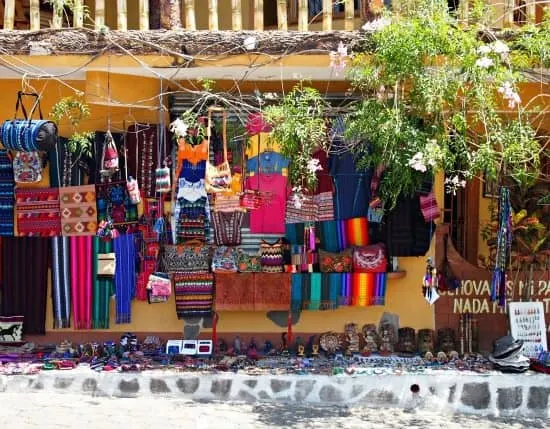 Even getting from Antigua to San Pedro la Leguna was fun, no more taxis and car rides, back to what we know. Backpacker buses with people to talk to, crazy rest stops in the middle of nowhere and a vehicle with amusing limitations.
We're staying in a guest house come hostel. Its incredibly simple, a small room with two bunk beds and shared bathroom facilities. What makes this place lovely is its roof-top sitting area with hammocks, music and fairy lights. A shared space where we can chat to other backpackers, people we have something in common with despite age differences.
We're all out here to see the world and we're trying to do it cheaply while maximising fun and experiences. We all have stories to share and advice to give.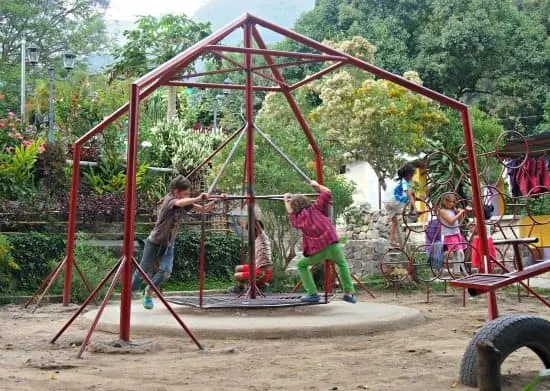 There is a lot to do here. San Pedro is a Mayan town with streets too narrow for cars to pass winding down to the lakeside boat jetties. We can take boat rides to other towns on the crater lake. There is kayaking and swimming, horse rides, volcanoes to climb, shops and markets to browse and cafes to try. There is restrained nightlife, we feel safe on the streets here after dark.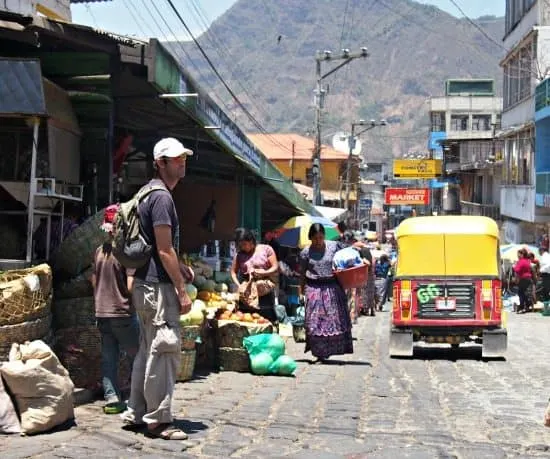 There are nice little playgrounds and the local children finish school at 12.30 so they're all out and about and ready to play.
There is no Mc Donalds, Burger King or Dominoes.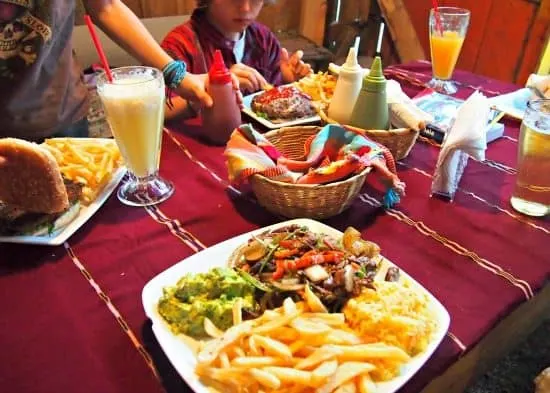 And of course, being a backpacker town, it's cheap. A huge dinner with beers for us and gorgeous liquados for the kids is way under $20, less than half the price of Antigua. If you really want to save money you can eat for almost nothing by buying from the street vendors. There is lots of choice.
Admittedly, Central American food isn't sensational, but all nationalities are represented here and food quality is good.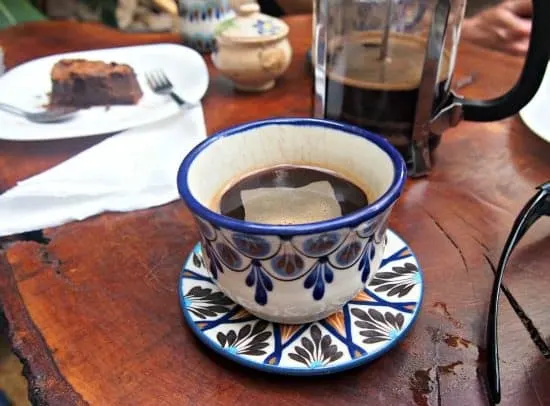 We're really loving Guatemala now we've moved from Antigua to San Pedro la Leguna. We're making plans to see as much as we can in the short weeks we have left. We've got some great tips and recommendations from other backpackers and we'll be moving on soon. It's a shame we can't stay longer here, San Pedro and the other towns on Lake Atitlan are really special. Let's hope we find more of the same as we explore Central America further. Back to the Guatemala Travel Blog round up page
If you'd like to hire a car during your stay, use this car rental comparison tool to find the best deal!

We also suggest you take a look at this company to get a quote for all kinds of the more tricky adventure or extended travel insurance.

Try Stayz / VRBO for an alternative way to find rentals on homes/apartments/condos in any country!