This post may contain affiliate links.
Flower carpets in Antigua Guatemala are an Easter tradition that we knew about before we arrived. We didn't know that we'd be seeing them every Sunday during Lent, in the run up to Easter and throughout Holy Week. If you can possibly be in Guatemala at the right time, seeing these flower carpets and Easter processions should be on your travel bucket list.
The process of making the sawdust carpets or flower carpets was fascinating to watch. We had a front row seat as locals painstakingly created these works of art then later watched as the traditional Holy Week processions passed by obliterating them.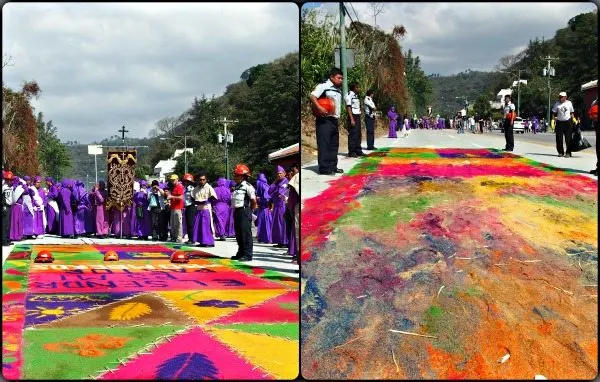 Below is the first carpet we saw, in one of Antigua's cathedrals.
I'd heard of flower carpets but I couldn't work out what this one was made of. Google told me that it's coloured sawdust. Further Googling told me that the flower carpets or sawdust carpets in Antigua are a custom brought over from Spain and that the art form is still alive in Europe.
That's something we need to look into. Have you come across these in Spain?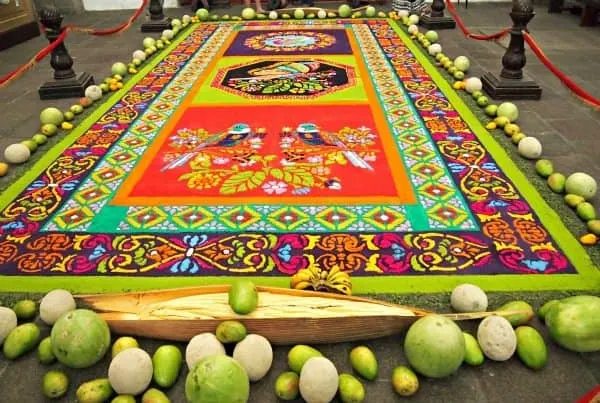 How Are The Flower and Sawdust Carpets in Antigua Made?
Most of the sawdust carpets are laid on the cobbled streets of the old town so a thick layer needs to be laid to level out the canvas.
The geometric patterns are created using planks as borders and the intricate patterns are applied over the top by resting ladders across the construction and using stencils.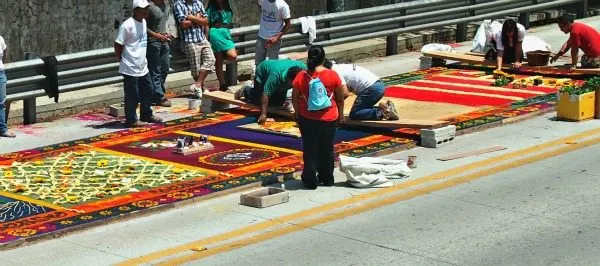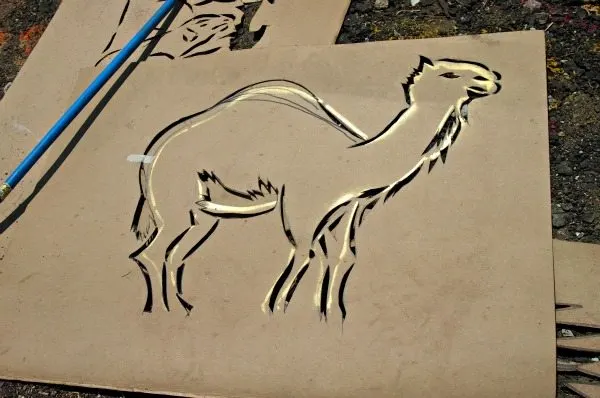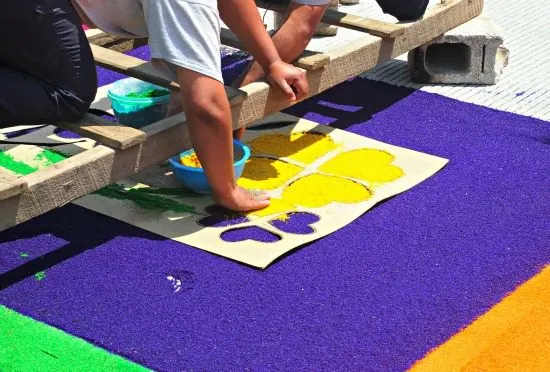 Some of the carpets are just sawdust, some are sawdust with a few flowers, sticks or seed pods, some are entirely made of grasses, whole flowers and petals like these below.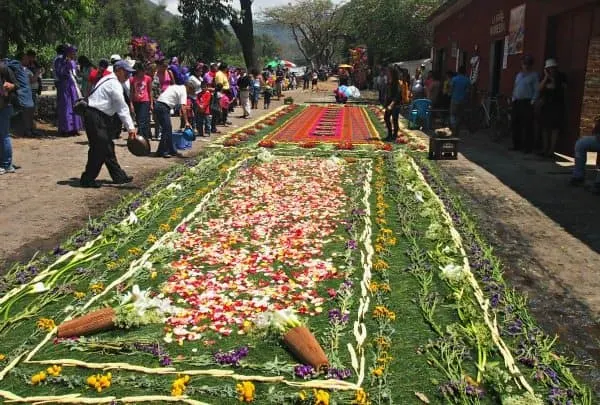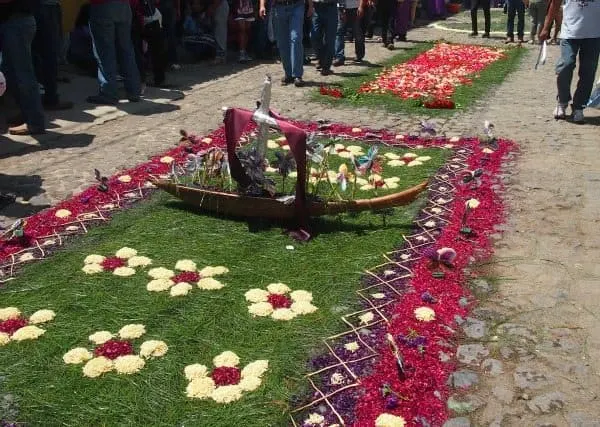 The Antiguan heat and wind would quickly dry them out and the art would blow away unless team members continuously damp them down. Some use high-tech water sprayers, some splash by hand.
Could you save this to your bucket list on Pinterest?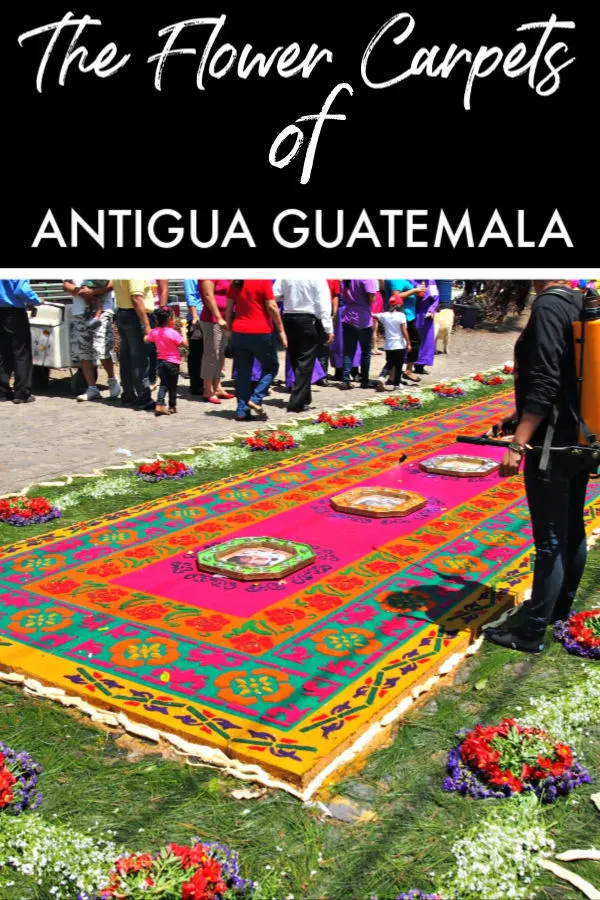 The teams were working on these creations all morning. Once the procession came they were gone in an instant, to be recreated in time for the procession to return, well after dark, many hours later.
It's a labour of love and an incredible art display that will stay with us forever.
Back to the Guatemala Travel Blog round up page
If you'd like to hire a car during your stay, use this car rental comparison tool to find the best deal!

We also suggest you take a look at this company to get a quote for all kinds of the more tricky adventure or extended travel insurance.

Try Stayz / VRBO for an alternative way to find rentals on homes/apartments/condos in any country!