This post may contain affiliate links.
I have never, in the 9-year history of this website, posted income reports. I find it uncomfortable to talk about money. I'm British, of course I do. However, 2020 was the year our business was smashed. Monumentally destroyed, by the global pandemic. I thought I'd give you some real figures. How much money we made travel blogging in 2020. Or rather, how much money we didn't make. Remember this income isn't for one travel blogger, our income supports a family of four and my husband and sons were working alongside me on the blog. Those days are gone.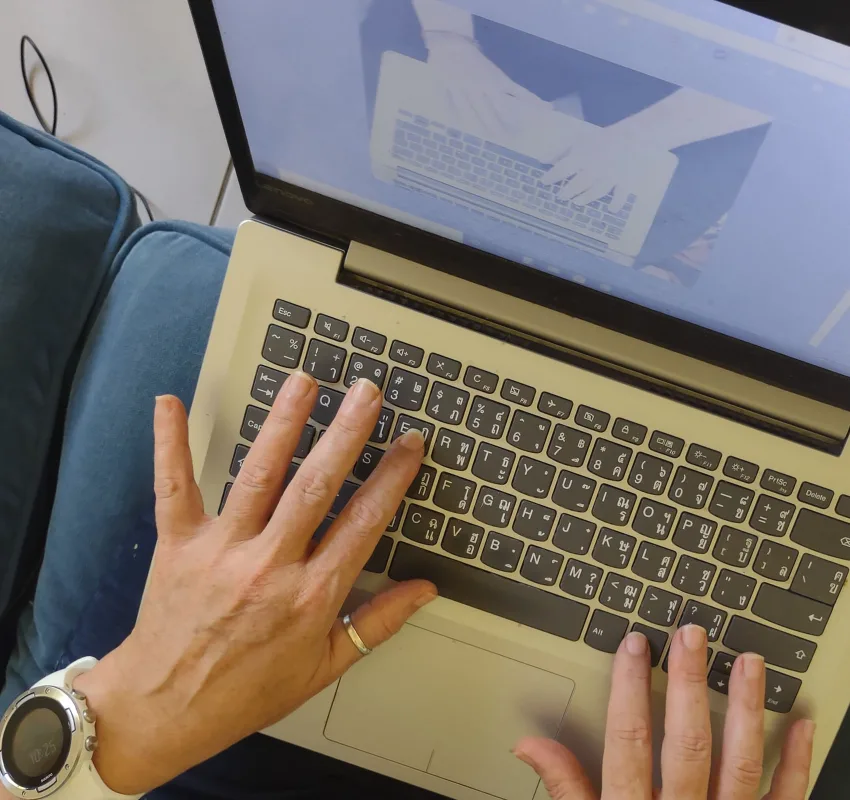 How Much Money We Made Travel Blogging in 2020 Month by Month
We have to give you this income report month by month, in part so that you will feel our pain. 2020 started strong enough but went down fast.
I'll explain a little about how and why travel blogger income fluctuates over the year and seasonality.
Which Income Streams Am I Including?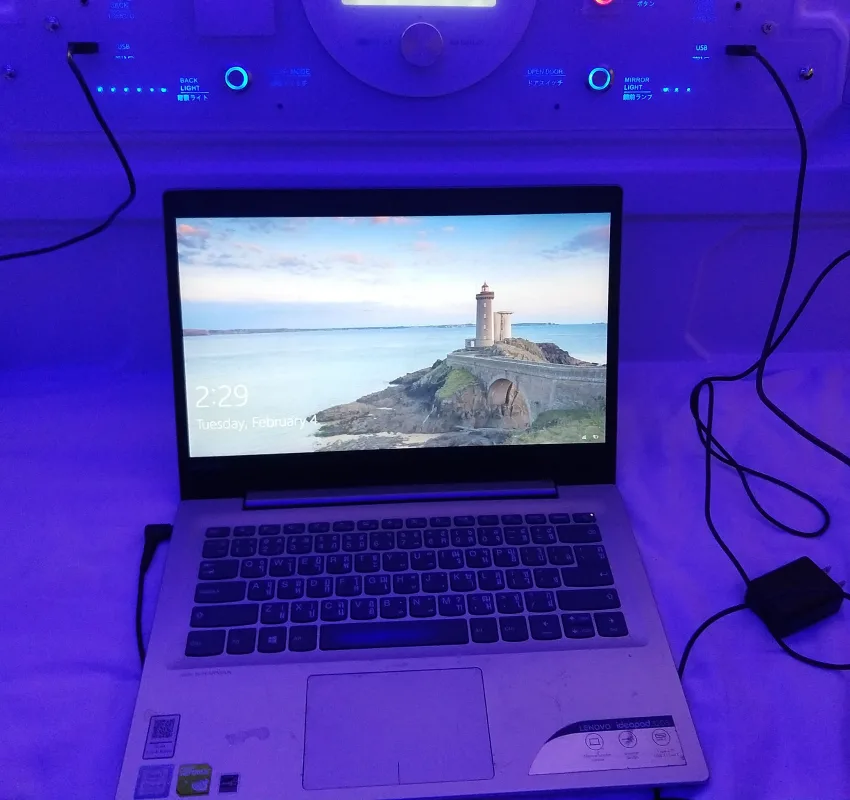 I'm only including advertising revenue from Mediavine. In part because this one is the easiest to track.
Mediavine give us a monthly breakdown that's incredibly detailed. We know which posts make the most money, from which countries, even which videos do best.
You see, advertisers pay more to advertise to Americans than most other nations. They like certain types of post over others.
Because I obstinately stick to being me and post about Bhutan, Tbet, and Outer Mongolia, I won't see as much revenue as the bloggers covering popular destinations for America, such as Orlando, Europe, or New York.
But that said, I do OK, usually.
I'm not including any other income streams in this blog post and there are many. We have a patchwork income with dozens of different affiliate schemes earning a little here, a little there.
I'd say on average that our total income is roughly double the Mediavine advertising revenue.
At Christmas we'll see bigger Amazon sales, occasionally we'll see a huge travel insurance package and make a monumental lump sum from one sale. It varies.
But double the Mediavine income is a reasonable estimate. We were easily 5 figure a month bloggers prior to 2020 and that was enough.
I'm not greedy nor do I want to employ a team to make that income bigger. I have employed VAs and writers from time to time, but I can't afford that now.
When Did Travel Blog Income Start Dropping Because of the Pandemic?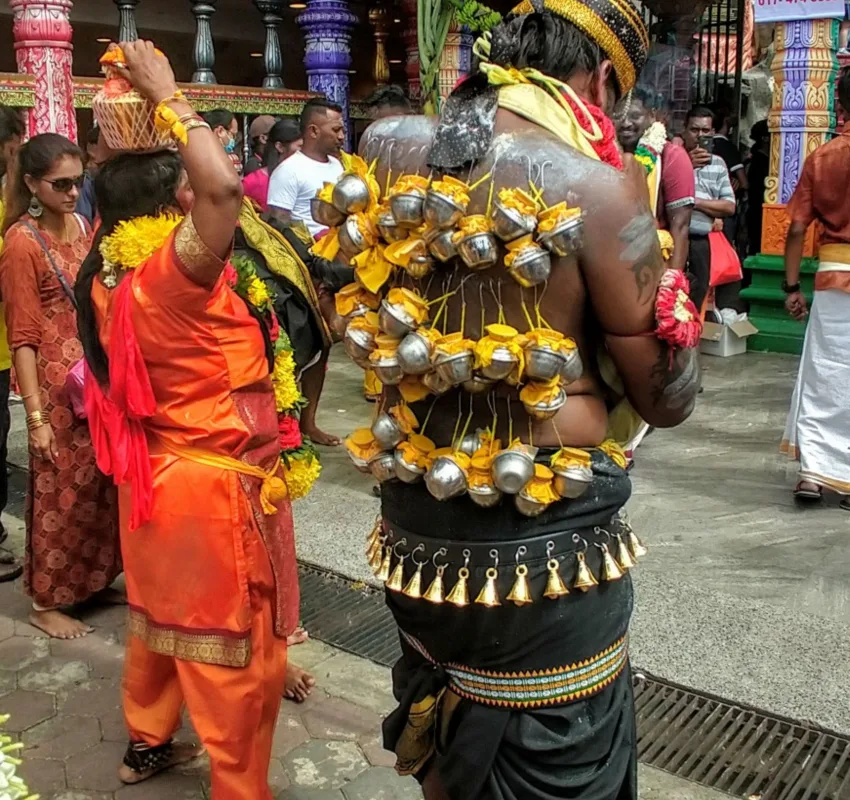 That's a complex question to answer because travel blog income fluctuates month by month.
November is usually a very big traffic month for me and income is often the highest of the year.
December starts strong but nobody visits a travel blog on Christmas Day. Traffic is lower, but income is often very strong, though not higher than November, because advertising rates are high.
January sees rates plummet, but traffic always rises sharply after the Christmas lull. January income is usually lower than both November and December, despite the traffic gains caused by minds turning to travel.
Throughout the year there are fluctuations but generally, traffic grows month on month as posts gain rank.
If your site mainly focuses on summer travel or winter travel, you'll see distinct seasonality in traffic volume. As we cover 50 or so diverse countries and a whole bunch of other topics beside, we see little seasonal variation.
Our traffic isn't affected at all by how many posts we publish or share. If I send out a newsletter to 5,000 subscribers, probably only about 300 will read the post.
300 is a drop in the ocean when we were getting 10,000 per day from Google.
Likewise sharing on any of the social media channels has very little effect on visitor numbers. Our traffic comes because we're good at SEO (search engine optimisation) and creating content capable of getting to the top of the search engine results (SERPS).
Advertising revenue rises and falls in three-month cycles. The business year is split into four quarters.
The first month of each quarter has lower rates, rising to the highest rates at the end of the quarter.
The first quarter has terribly low rates, the final quarter the highest.
This makes January a bad month despite the high traffic. Within each month, rates start low and finish high, with higher income on weekends.
One of the beauties of blogging is there are no days when you don't make money.
We heard about Coronavirus in January 2020 and I think there were behavioural effects immediately. The huge drops in traffic and revenue came in February and March as the world went into lockdown.
You can see the figures below for yourselves, in terms of traffic, revenue and rates.
Bloggers and Income Reports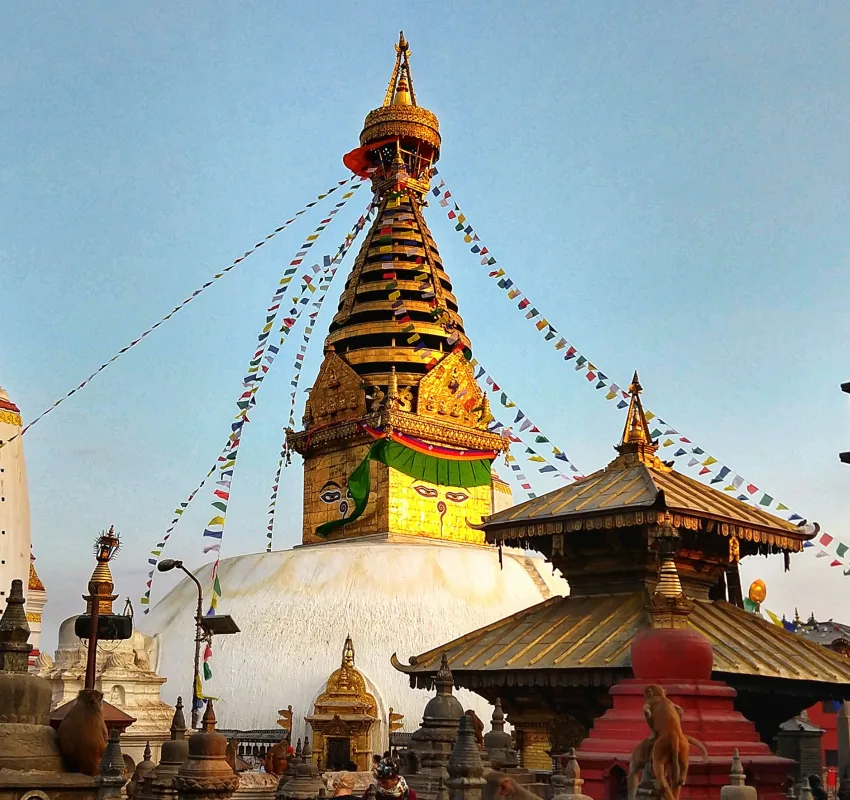 A lot of bloggers publish monthly income reports. It's a sure-fire way to get traffic.
When I was just starting out I used to follow people who made this information public because I was growing my website. I wanted and needed to see what other people were doing and where the money came from.
This information was really helpful to me as I learned to make money travel blogging.
You'll also see bloggers sharing this information when they're selling courses. A word to the wise, be careful of those people. Not everyone can make an income this way.
I've coached enough new bloggers to know that some can, some can't, and it's all down to drive and determination, with a side helping of know-how.
But I still maintain it's easy and highly possible, for a certain personality type.
Costs of Being a Travel Blogger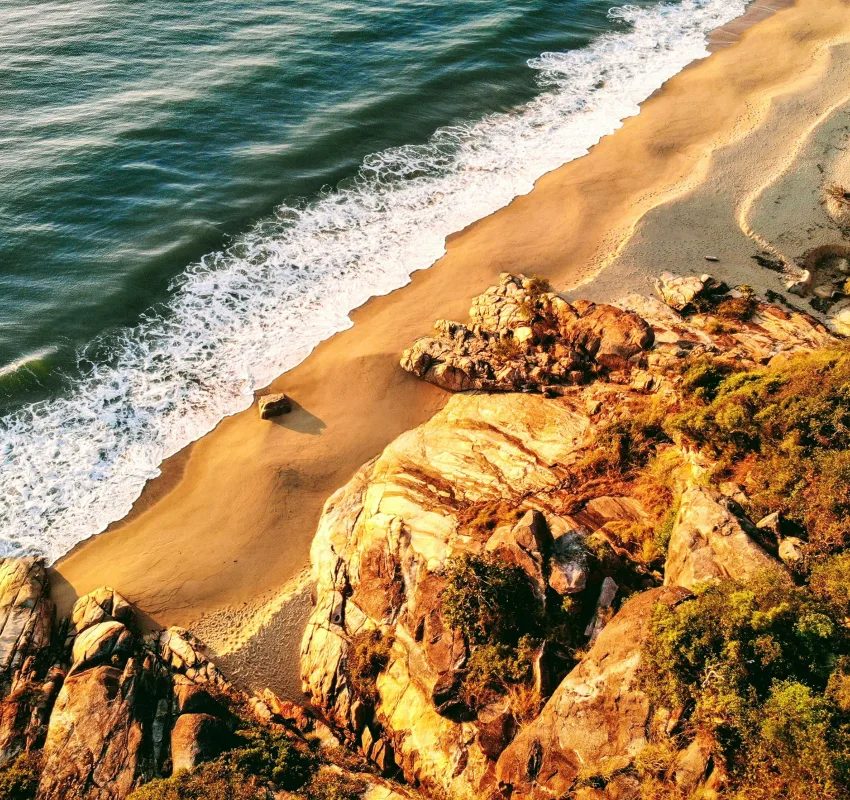 You can be a blogger at minimal cost but the monthly costs of running this site (and the 7 others) are huge. Some of the expenses in travel blogging include the following.
In 2020 I had to start cancelling things.
I did away with Tailwind for Pinterest and Longtail Pro, my keyword research tool. I also no longer have Smarter Queue for social scheduling.
My hosting alone costs me almost $200 / month and I now have SEMRush, which is hugely expensive and not really necessary. But it's a good toy to have.
It's my daily fun to check the SEMRush rankings.
In 2020 I also changed themes, I'm now paying for a theme I don't like. I regret that and I'll be changing back to my old theme when I can face the upheaval.
My stress levels have been off the scale this last year and I just can't cope with that right now.
People tend to forget the cost of the travel itself when discussing travel blogging. We self-fund 99.9% of our travels and I don't think we've ever been paid to promote a hotel or destination.
We've had a few freebies, but nothing significant.
This was one area where our expenses for blogging dropped in 2020. After March we barely left the house. Our only expenses are now keeping a roof over our heads and feeding the kids.
The other big expense in travel blogging is gear. We bought no new gear in 2020 having invested a lot in drones, gimbals, good phone cameras and so on, very recently.
Travel Blogging Income January 2020
January was OK. We saw the usual after-Christmas leap upward as thoughts turned to travel once the turkey was cleared away.
Traffic was strong but not quite as strong as I would have expected. RPM plummetted in January, as it always does in the first month of the first quarter.
In January we were aware of a virus making news in China. I think there had been one or two cases in Thailand and we were monitoring closely.
We had a big trip booked, departing January and we thought hard about cancelling. If we, some of the most confident travellers in the world, were doubting our actions, less confident holiday-makers must have been cancelling trips.
Some people would certainly have been hesitating to book travel but a lot of travellers were still out there, on the road, using our site to get the information they needed.
January wasn't too bad, but not great, and we got on that plane to Bali and that whole trip was barely affected by Coronavirus.
Pageviews 272,150
Income $4962.99
RPM $23.59
Travel Blogging Income February 2020
February, being a short month, is never huge in terms of income or page views. In February 2020 I watched our page views fall day by day.
This was bad, but we had no idea things were going to get so much worse, nor how fast.
In February we were touring Malaysia and not having the best time. Daily drops in traffic didn't make it better.
Our post about the horrible Sabah trip is here. But we did enjoy researching for our Kuala Lumpur with Kids post and getting the chance to attend Thaipusam.
Pageviews 212,807
Income $4962.99
RPM $23.59
Travel Blogging Income March 2020
In March, traffic, RPM, my sanity, everything, plummeted. We had to head home in March, we had somebody house-sitting and we had to go back.
Just after we arrived, the gates swung shut behind us and we were stuck.
I had to put the kids in an online school. That turned out to be the best thing we did in 2020.
Pageviews 114,578
Income $1324.44
RPM $14.62
Travel Blogging Income April 2020
In April, or maybe March, I asked the followers what content they wanted or needed. Everyone asked for information revolving around homeschooling and having kids at home.
My kids have been by my side their whole lives and I'm known for this stuff, maybe more so than travel. I gave them what they asked for but was accused of "jumping on the bandwagon".
Simultaneously I got abuse for sharing travel posts. Sometimes you just can't win.
My homeschooling schedule post went viral so I switched to working on our homeschooling site and building a new gardening site. Beside travel and my kids, permaculture is my passion.
That's what's got me through 2020. These small sites still just make a few dollars, nothing significant. I didn't put enough time into them.
Pageviews 88,022
Income $794.19
RPM $11.85
Travel Blogging Income May 2020
May was the absolute pits. We made slightly over $500, under 10% of what I'd expect.
By now Chef had got a job which quickly became two jobs.
I remember years ago posting about how we weren't stupid. How we hadn't thrown it all away to travel. I was proved right.
Pageviews 63,069
Income $517.83
RPM $10.87
Travel Blogging Income June 2020
The figures stayed low. There were obvious fluctuations as the UK, in particular, opened and closed borders and went in and out of lockdown.
The UK is my second biggest traffic source after the US. Australia is third but Australia started rising as, only Australians were reading my Australia content.
That said, Australia is hard for me as I'm a dot com, not a dot com dot au. I bought worldtravelfamily.com.au but didn't find the time to build it.
Pageviews 59,000
Income $698.69
RPM $15.75
Travel Blogging Income July 2020
Pageviews 62,062
Income $824.00
RPM $16.57
Travel Blogging Income August 2020
Pageviews 67,307
Income $928.64
RPM $17.68
Travel Blogging Income September 2020
Pageviews 62,878
Income $814.76
RPM $17.68
Travel Blogging Income October 2020
In October we had one night away. The only time we'd been anywhere since March. We wanted to check our Paronella Park in north Queensland Australia.
Pageviews 63,067
Income $884.70
RPM $18.01
Travel Blogging Income November 2020
There was a whiff of optimism in the air in November. The elections in the US and vaccine announcements made people a little more confident and we started seeing slight increases in travel interest at the end of the month.
The beginning of the month was dire in terms of traffic volume, but higher RPMs meant income wasn't so bad.
Pageviews 58,435
Income $934.99
RPM $20.38
Travel Blogging Income December 2020
Figures were up, but a lot of that increase was people shopping for anti-theft bags and power packs. Our London at Christmas post took off as it always does, until London was plunged back into lockdown.
Amazon sales were strong for Christmas, which was a relief, we made more from Amazon than we did from advertising.
Pageviews 79,161
Income $1426.82
RPM $22.47
| | | | |
| --- | --- | --- | --- |
| 2020 | Page Views | Income | Ave RPM* |
| January | 272,150 | $4962.99 | $23.59 |
| February | 212,807 | $3522.95 | $21.22 |
| March | 114,578 | $1324.44 | $14.62 |
| April | 88,022 | $794.19 | $11.85 |
| May | 63,069 | $517.83 | $10.87 |
| June | 59,000 | $698.69 | $15.75 |
| July | 62,062 | $824.00 | $16.57 |
| August | 67,307 | $928.64 | $17.68 |
| September | 62,878 | $814.76 | $16.79 |
| October | 63,067 | $884.70 | $18.01 |
| November | 58,435 | $934.99 | $20.38 |
| December | 79,161 | $1426.82 | $22.47 |
| January 2021 | 87,909 | $1042.21 | $15.17 |
All figures in US dollars. RPM is rate per mille, revenue per thousand ad, or page, impressions.
What Will We Earn From Travel Blogging in 2021?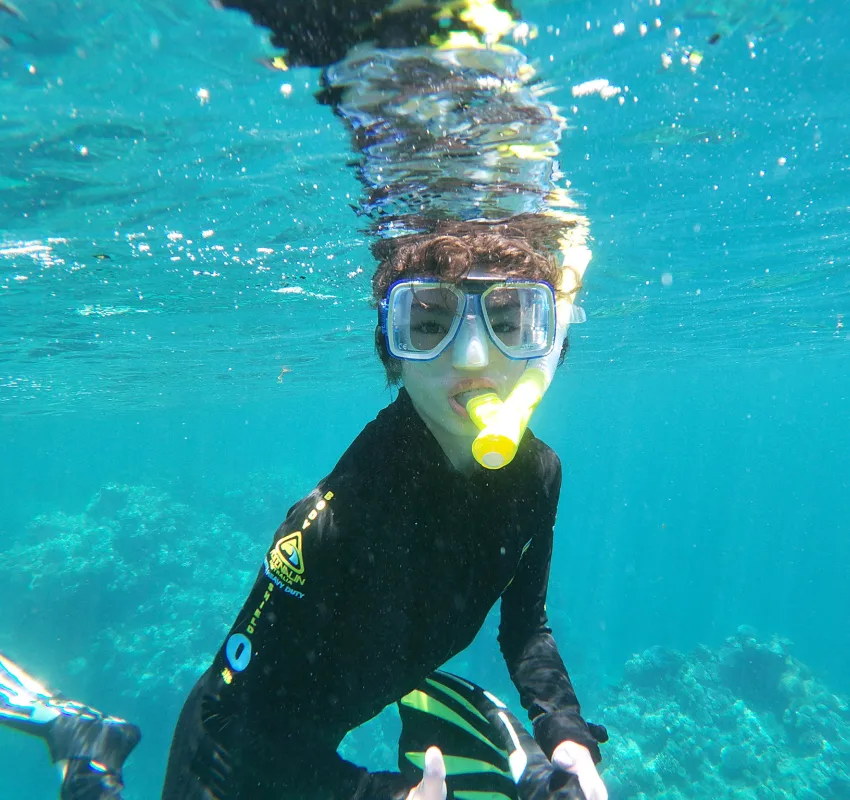 Once vaccine readiness became known there was a flurry of travel interest between Christmas and New Year. Traffic seemed to be rebounding strongly. It didn't last.
The UK and parts of Europe went into lockdown again, Australia had outbreaks and the US was far too busy with its own problems.
There was an increase in traffic in January but it was small and hard-won. Advertising rates drop in January, every year, significantly.
This January was no different, other than RPM was way lower than usual years. I've seen RPMs up in the $30-$40 range before now.
Pageviews 87,909
Income $1042.41
RPM $15.17
We're still a very long way off from the good old days of 10,000 page views per day.
If travel does come back fully it will be slow and I doubt it will be back fully for several years.
Nobody has any money. I'm hoping, with the amount of new content I've created in 2020, that we will get back (most of which you won't know about) to that magic 10K PV per day this year.
I've tried to create posts that are somewhat pandemic-proof.
We aren't able to continue being digital nomads currently. Even if we could get on a plane we can't afford it and we're tied to work and school.
Although the current mess with iGCSEs being cancelled this year could mean school will be a thing of the past very soon.
We will be having a little adventure in February, but we're staying very local. We're doing all the things so we can get all the things on the website.
The situation can't get any worse right? The travel industry has to improve from here. It's not just me. Billions of people worldwide are struggling, but, I thought I'd share. We've made it through, just about. We're hanging in there and my website will rise again. We were fortunate in that we received government hand-outs and my husband was able to find work. There are millions less fortunate. I'm a fighter, I never give up and I seem to have my blogging mojo back again. The very best of luck to you all and I hope your family isn't too badly affected. I lost people last year, it's been incredibly hard, but we humans are resilient, we'll be OK.
If you'd like to hire a car during your stay, use this car rental comparison tool to find the best deal!

We also suggest you take a look at this company to get a quote for all kinds of the more tricky adventure or extended travel insurance.

Try Stayz / VRBO for an alternative way to find rentals on homes/apartments/condos in any country!