This post may contain affiliate links.
Sadly, travel is off the cards for most of us right now. For homeschoolers our usual, parks, museums and activities are out too. Even the school kids are coming home in droves as more and more schools close their gates. What to do? As a very, very experienced homeschooler, we've done it from birth to high school – what can you do? What can you do with your kids and teens at home to keep them happy and busy. Some ideas and resources below.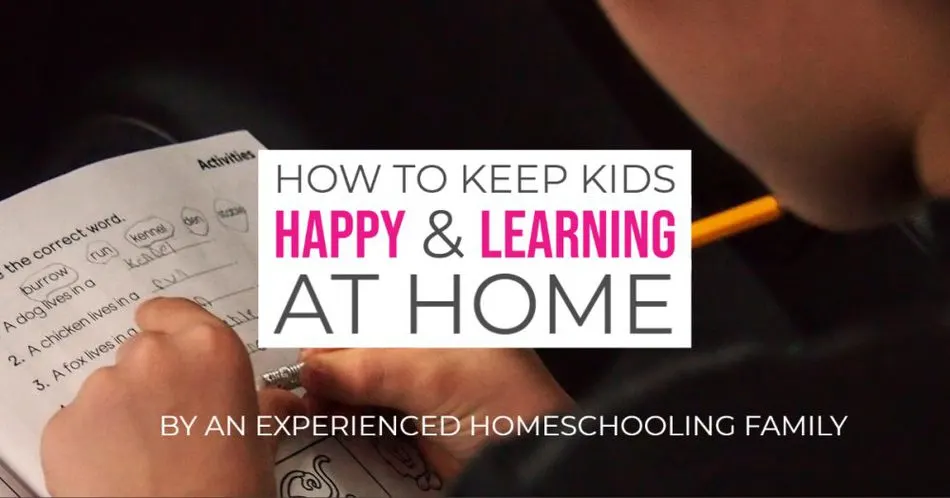 I want to give a big shout out to my worldschoolers here, a lot of them are still out there and finding themselves cooped up in hotel rooms with little to keep them occupied. We see you, we're thinking of you. This too shall pass.
So below, a few tips on things to do with kids, when you can't go out.
Things To Do With Kids At Home
What can a kid do at home? A lot! There are loads of things for kids to do at home or from home. In this post we share how we fill our days with kids, when so many options for going out are removed.
A long time ago I wrote a post called " What Does a Homeschool Day Look Like?" We were based in Australia back then and the kids were around the 4-6-year-old mark. My big take away was that we do what you do on weekends, just more of it. You may like to take a look at that post at the link above.
We were blessed with a big garden, pool and plenty of at-home resources in those days. We also wrote about our homeschool day in London and later in Romania. All very different circumstances, a tiny flat, an ancient farmhouse in a remote village with no heating or running water.
This learning-from-home thing works anywhere. Our usual ideas and things to do at home with children, below.
Exercise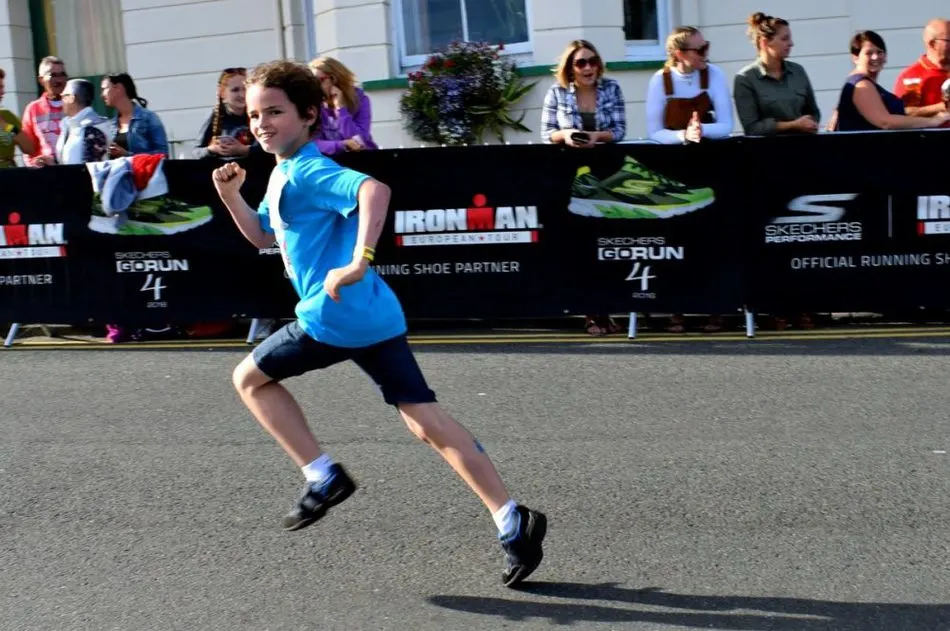 Try to get some exercise in every day., it will boost your immune system and help with anxiety, stress, or depression.
If you're able, get out for a walk, run or bike ride. It may sound crazy but we often get out on our bikes after dark when roads are quiet. We usually run before dawn and after dusk to avoid the sun.
If you're in a quarantined area, maybe you can get out early or late and avoid people. Stay away from parks where the kids will touch surfaces. See the paragraph below for physical play ideas in your home or garden.
If you are in full isolation you're not supposed to leave your home or garden. Thankfully, we are not.
We're lucky, where we are now we have a pool and home gym. These teen boys need to move their bodies and the home gym was the best investment ever for those " stuck at home" days. Even with that, you'll often find a teenager doing impromptu push-ups around here.
We are a fitness orientated family. Their dad is an Ironman, they're been to Everest Base Camp and their mum lives in running tights. Although honestly, I've not been running in months, just one day soon, I might and I'll be ready. The boys don't share our enthusiasm but they have a go when it suits them. We don't push them into things.
My biggest tip here is to not push them. If it's fun or they need to or want to do it, they will. Forcing kids is the quickest way to put them off exercise for life. If you don't want to splash out on a bunch of home gym equipment, a pull up / chin up bar that fits into a doorway is a great investment.
Online Exercise Resources For Kids
There are a few dance, jump and move along YouTube channels that could work for little ones. For older kids try adult online yoga classes. There are loads more, just head to YouTube. A few ideas below for some healthy screentime.
Physical Play At Home – Garden and Indoor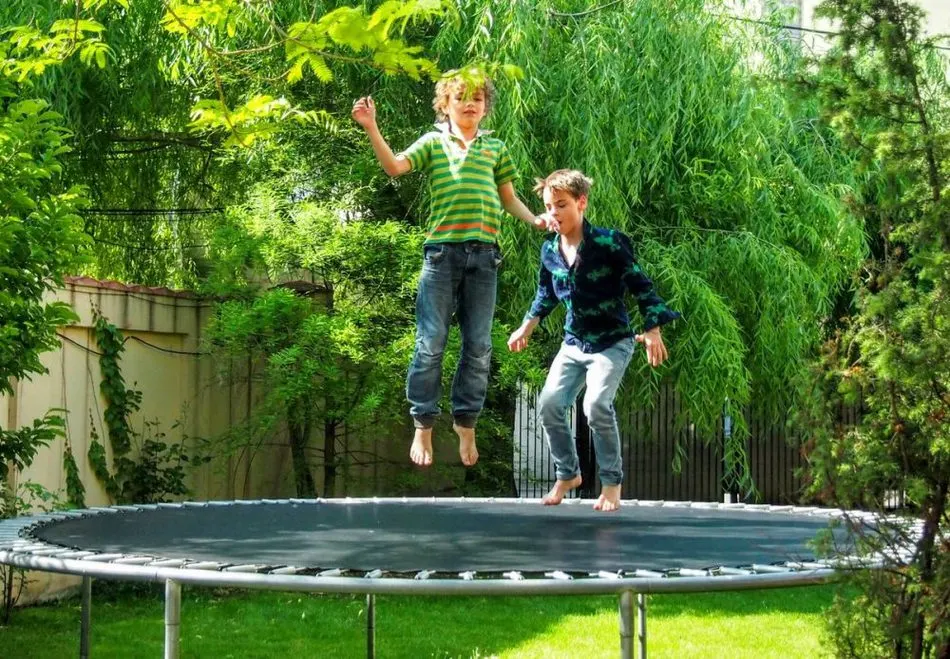 A friend of mine has a child who would never willingly go out. She's lived semi-confinement for 15 years. To keep everyone happy and moving she had to turn her small city back garden into a playground full of playhouses, trampolines, swings, zip lines and an above ground pool. Of course, there were always footballs and bats and balls too.
Physical play indoors is a bit harder. If you're not blessed with a back garden. Take a look at the exercise and dance videos above.
Gardening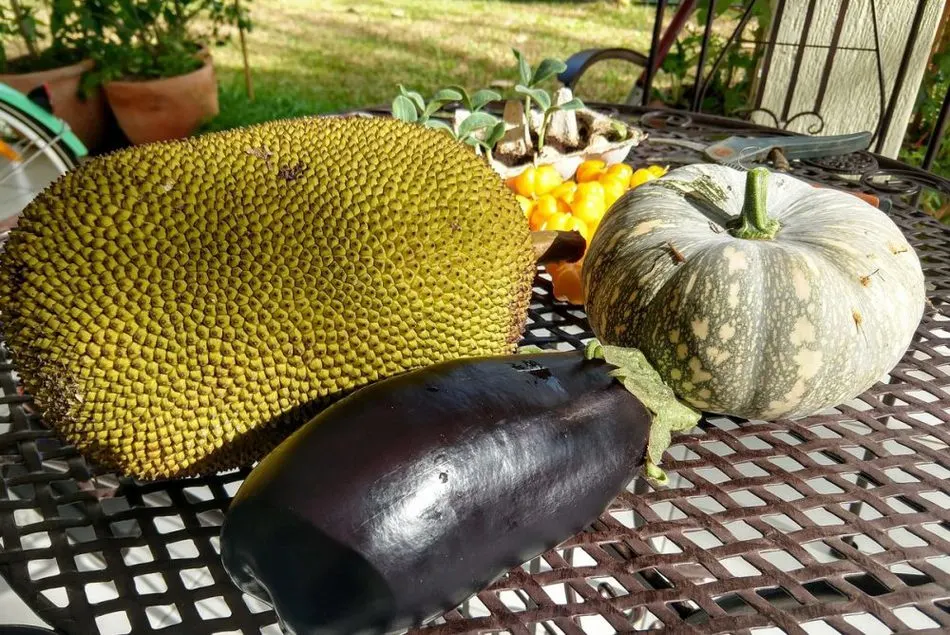 This is the perfect time for you to start a food garden together. Get out there and plant something. You can order some gardening supplies online if you're quarantined, alternatively plant something from the supermarket. An offcut of ginger or sweet potato should grow, likewise seeds from chilies, tomatoes or pumpkins. I know, I've done it.
For me, nothing beats being in a garden and enjoying the tranquility of buzzing bees pollinating food plants and flowers. With my homeschool hat on, there is so much science to learn in a garden. The following are topics your child will learn in school and can just as easily learn in your garden.
flower structure
plant structure
germination
soil composition
pH – measure your soil's pH
pollination and pollinators
transpiration
photosynthesis
There are more. Every part of plant biology and a good amount of taxonomy can be addressed through gardening. No garden? A pot or two on a windowsill could be achievable. Everyone should learn how to grow their own food for the sake of the environment and to save yourselves money. Can you tell I'm really passionate about this?
Workbooks and School Books
You can buy a whole bunch of workbooks for kids online. A workbook is normally a book with questions and blank spaces for the kids to fill in. Keep it easy, keep it fun and complete these books with your kids. Sit with them, talk about the questions, have fun. If your child is dead against doing these, stop. Try crosswords or puzzles instead.
Some kids hate to write. I had one of those and anything involving a pencil was out for years. It came good, he writes now and draws. Don't worry and don't force.
The beauty of workbooks is that while they're doing science they're also practicing writing, spelling, and grammar. We've used a lot of workbooks over the years.
Most workbooks come as a series, with individual books for grade levels, ages or topics. They cost a few bucks, no big outlay here. Some of our favourites and most used are below, for all ages. We are British, but over the years we've used workbooks tied to the US and Australian curriculums, it really doesn't matter too much, just get what you can find. If you can't find anything online Waterstones usually has a good selection.
I'm going to send you to our post on homeschool workbooks on our other homeschooling website for an in-depth post ( not finished – work in progress). For now, here, two of our favourite series. Between these two you can find something for kids of just about any age.
Carol Vorderman's "Made Easy" series. We have used English, Maths and Science Made Easy, but more topics are now available. They work from pre-schoolers through to about 13 years old. See some here.
Collins KS2, KS3 etc. Revision series. We use these for tweens and teens for GCSE and up. Books for younger kids also exist in this series, in many subjects. See some here.
Cooking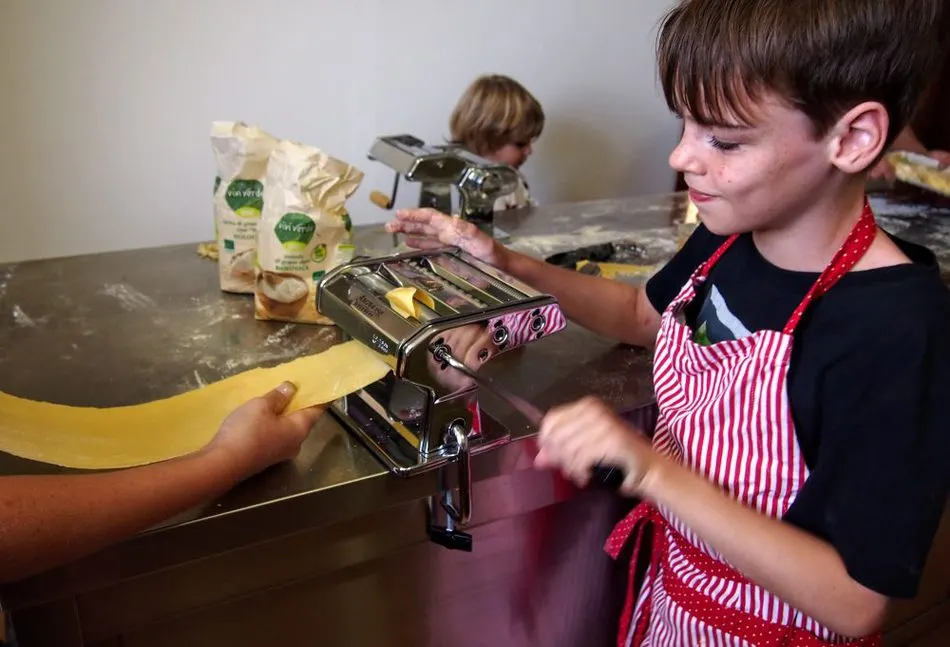 Kids usually love to eat and that's your leverage into getting them excited about cooking. Everyone should be able to feed themselves and if you're worried about missed classes, cooking can be school.
Weighing, measuring and adapting for number of serves is maths.
Reading the recipe is obviously reading practice and all reading improves grammar and spelling.
Researching and looking for a recipe online is a skill builder too.
Talk about the nutritional value of every ingredient and what nutrients they contain.
Cooking dishes from far off lands integrates with geography, history, cultures and religions.
So much in cooking is straight-up science. When you cook an egg, proteins are denatured, frying is dehydration, you'll see physical changes, chemical changes and chemical reactions. Talk about them.
When you're done with lunch, get some kitchen standby ingredients out and indulge in some kitchen science.
Board Games and Card Games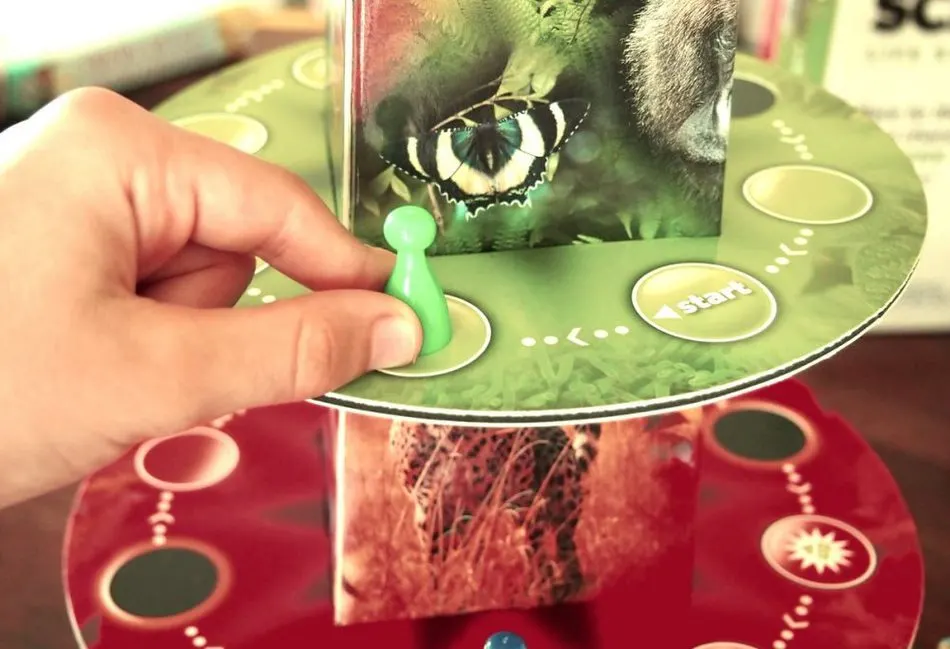 I hate and loath playing games of any sort but my kids loved them when they were younger so I had no choice. Favourites were the simple card games like Top Trumps, Uno and Monopoly Deal. Uno is best for little ones, Monopoly Deal works from about 10 years old.
These were our constant companions on the road and we'd play at airports and in restaurants daily. If you're stuck home for a long time break out the big guns like Monopoly. or Trivial Pursuit. Maybe it's time you got hold of a Star Ward, Doctor Who or Lord of The Rings Monopoly set. Did you know you can now get Minecraft UNO?
There are some cool educational games around too. The science board game pictured above was one of our favourites, but we can't find it online now. Try this one instead.
Maybe go for building vocabulary and improving spelling with Scrabble. If mum doesn't want to play maybe they could amuse themselves for a while with crosswords, puzzle books and word searches.
Toys to Keep Kids Busy Indoors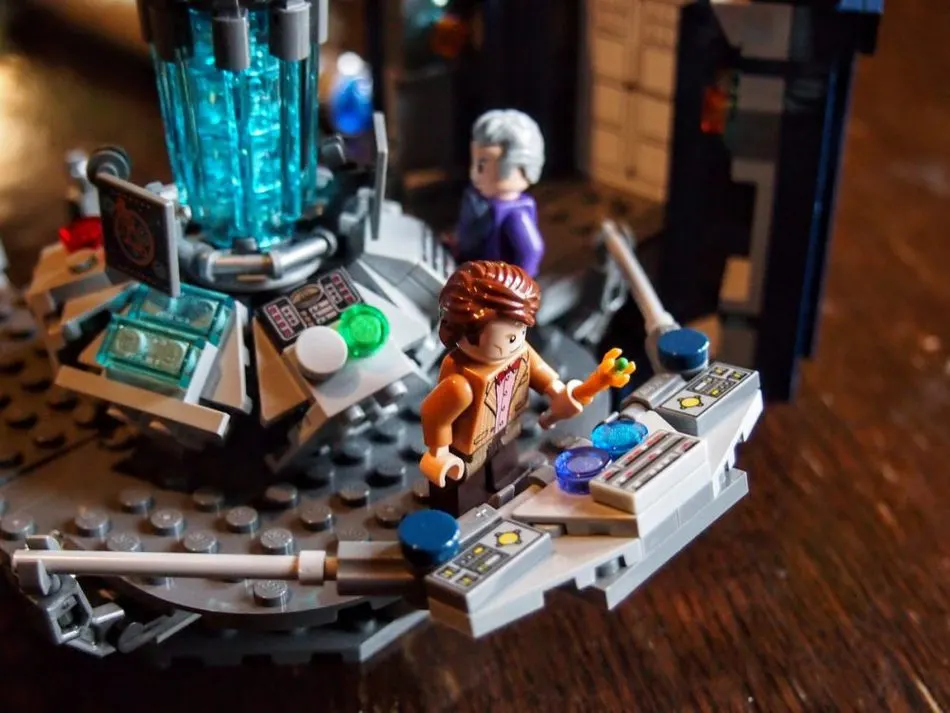 Lego is timeless or how about a jigsaw puzzle? If you're looking for dedicated educational toys and games plenty exist.
Over the years we've owned sets for magnets, circuits, chemistry, crystals and more. Also consider sewing kits, any craft kit or anything to make. I won't list them here but if you're looking for genuine ideas and recommendations take a look at our Gifts for Homeschoolers post. Our favourite, spectacular, timeless circuits set is our favourite recommendation.
TV and Movies
Now's the time to watch and re-watch all of your favorite movies and TV shows together. Of course, this can be educational too, if that's what you're looking for. Look at this way, you're saving money by not going to the cinema.
Pop a bunch of healthier homemade popcorn and settle on the sofa for a movie binge. If you don't have Netflix, try Amazon Movies ( Free with Prime).
Movies can, of course, be educational. Many a historic movie or war flick has been our introduction to a topic.
Learning Programs and Websites
We already wrote a full post on our favourite online educational sites. Some are free, some you can dip into for explanations on particular topics and some are complete courses. Take a look at our recommendations on online learning sites for kids ( of all ages) here.
Books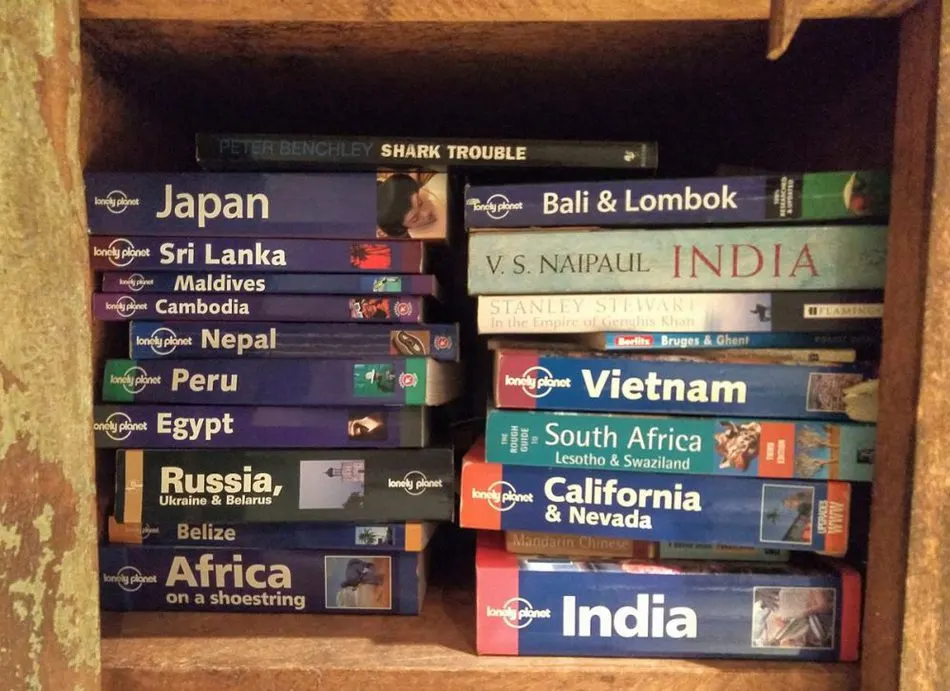 Books are great! I'm blessed with prolific readers and most of their reading from the time they first learned to read, to now, has been on their Kindles.
Wherever we were in the world their Kindles were in my daypack, ready for use on buses, planes, airports and anywhere we had waiting time. My boys have read a lot. Now we're all house-bound it's super easy to download books for Kindle online. If you take out an Amazon Prime subscription there are usually some free books available there.
Alternatively, most libraries these days have e-books available for free. You'll need to be a library member first, so hop along before they shut.
At home it's harder to get them to read than on the road. My trick is to switch the wifi off every night a couple of hours before they go to sleep. It's good for all of us, I think.
Books My Kids Have Loved
Art and Crafts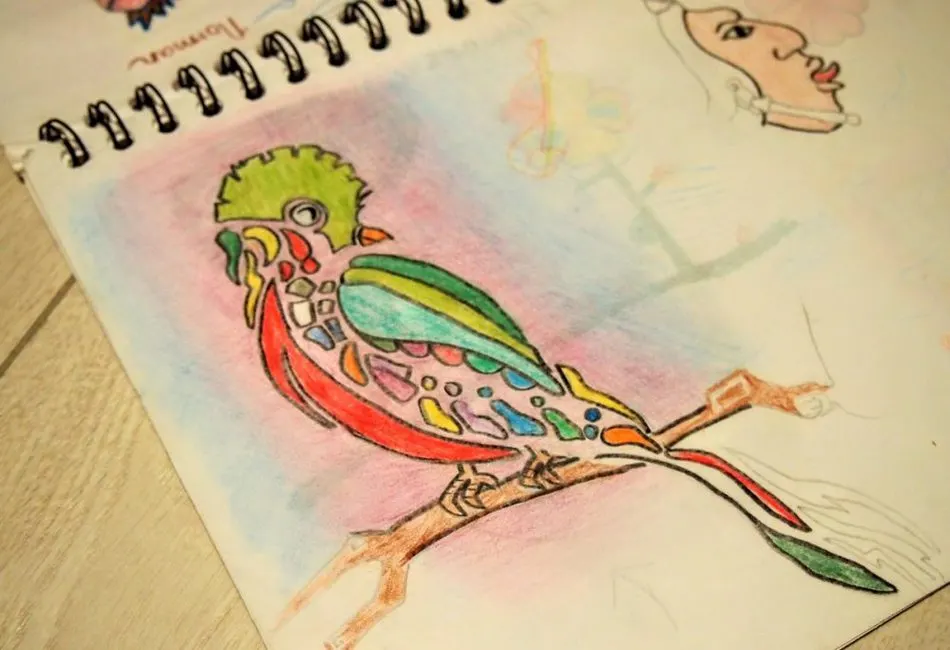 I hope your craft cupboard is well stocked! Modelling clay, paints, crayons and pencils pass the time and are great stress relievers. Adults too can get their art on. Maybe try beautiful adult colouring books like this one.
If you're looking for structured art lessons for kids to follow there are quite a few online. Some have free introductory lessons. Try these
Alternatively, you can study art history and great artists. Try these websites and alternative ways to learn.
The Louvre offers free online virtual tours of some galleries including Egyptian Antiquities.
Dali's Theatre Museum in Figueres Spain ( my favourite art museum in the world) has free virtual tours.
Watch the Doctor Who episode about Van Gogh. Get creative, learning is everywhere! Try ABC America, BBC UK or ABC Australia.
Take a look at The Google Art Project.
Online Gaming, Chat and Screen Time
This is what my two would happily do all day, every day, with occasional breaks to grab food or do a few pushups on the way to the kitchen. I don't think it's a problem. A lot of you will be screaming that it's bad for them and they should only be allowed an hour a day. I disagree.
I know that gaming is where my son really learned to read. The desire to type into chat boxes and label his Minecraft creations was way stronger than his desire to read a book back then. I also know that a lot of their numeracy came from big-number scoring.
There are skills to acquire. Important tech skills, along with general knowledge to build and social interaction to be involved in. Cutting them off from the modern realities of technology is holding them back. It is the real world, it's my real world too.
I work on my laptop, all day, every day if I can. My skills came from practice, figuring it all out and one heck of a lot of screen time. The kids also work on their laptops. I say let them be.
I know sitting down looking at screens all day is bad for my eyes and health. This is why we pack in some exercise every day and try to take breaks to do other things. You have to be pro-active about this. Nobody here wants to be the obese cellar-dweller gamer stereotype. We'll often get up and go pull a few weeds or do some housework just to mix things up.
The kids do a bunch of different things online and they enjoy that I take an interest in those things. It is generally agreed that gaming with your kids and showing an interest in what they're doing is a very good idea.
My kids are older and don't go to school. I think this does change things. They're not involved with social media, posting selfies, fishing for likes and the cyberbullying that has even caused suicides in school kids. I'm pretty chilled about what they do online and everything I've seen so far has been positive. But your kids, your rules. One of our golden rules of travel with teens is to let them have their screens.
Could you save this to Pinterest for us? Thanks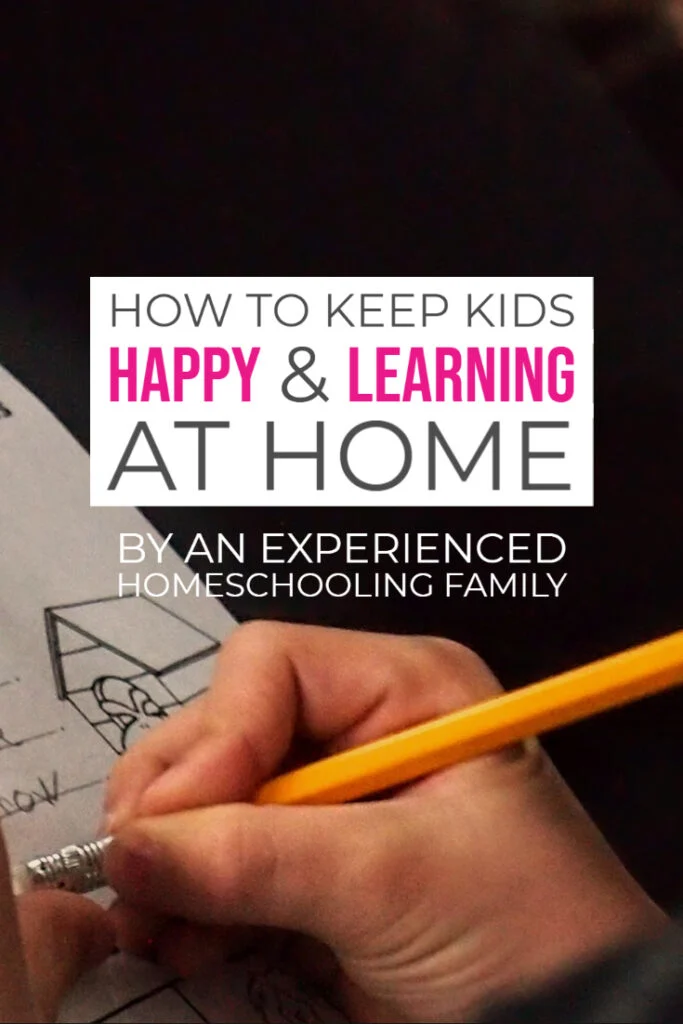 Good Luck and Enjoy Your Time at Home With Your Kids
Does our list of ideas help? Sometimes you just don't realise that other people don't know what you know and honestly, I was surprised that so many asked for this. But to me, travel is like breathing, it's normal and automatic. So is home educating and being with my kids 24-7. I wouldn't have it any other way. Having your kids home from school should be a great chance to reconnect as a family, communicate and enjoy. We hope you get through all this safely and happily and find our ideas on what to do all day at home with kids useful. One very important thing that I need to add is this. Tell your kids how much you love having them home. Don't ever say you can't wait 'till they're back in school.
If you'd like to hire a car during your stay, use this car rental comparison tool to find the best deal!

We also suggest you take a look at this company to get a quote for all kinds of the more tricky adventure or extended travel insurance.

Try Stayz / VRBO for an alternative way to find rentals on homes/apartments/condos in any country!