Homeschoolers are some of the easiest people to buy gifts for because we (the kids and the parents) just love anything educational. We call them homeschool resources but they can be in the form of books, toys, games, sets and kits. We've been homeschooling (also worldschooling and unschooling) for a long time with great results, these are the best gifts for homeschooled kids or homeschooling families that I can recommend this year. Some we own and love, some are new on the market. All would make amazing additions to any home educating family's resources. We've got homeschool gift ideas from under $20 to big main presents, take your pick and find a great Christmas or birthday gift. We think all of these gifts are fun and educational at the same time.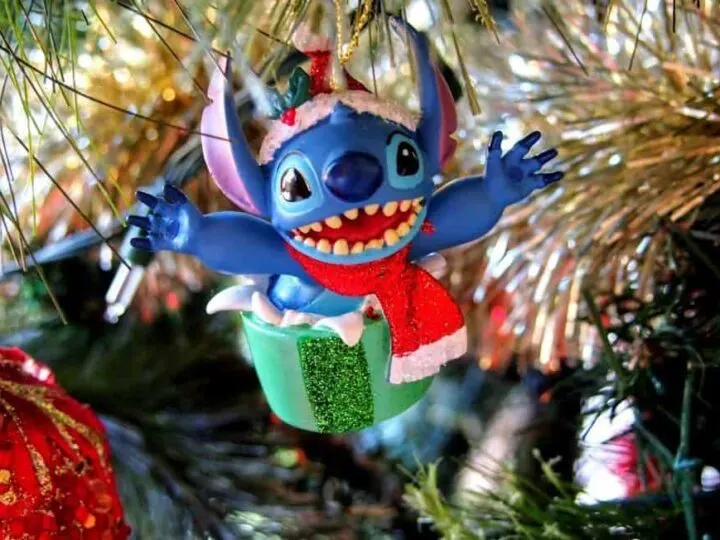 Gifts For Homeschoolers
You can buy homeschoolers educational gifts but should you? Not necessarily.
All toys, games, books, and sets have some educational value.
If you'd like to help the homeschooling family you love to buy those expensive pieces of homeschooling equipment, look at microscopes, telescopes, and electronics sets.
Small gifts or stocking stuffers, could be art sets or books the children will love.
We've broken down our homeschooling gifts into subjects so you can find the topic the children are most interested in.
Always check with your homeschooling family to see what they already own and if a particular homeschooled child has interests for which they need equipment.
Scientific Gifts for Homeschoolers
Educational science toys, games and books are big favourites at our house.
I was a professional scientist, my degree is in science and I've passed that fascination and curiosity on to the kids.
My boys have sat and passed high school exams now, one is taking higher studies in Biology.
Planting those seeds of interest in young kids and making science fun, absolutely works.
Take a look at some of the fun science gifts and accessories we use and learn from below.
This post grows and is updated often as I find the coolest new gadgets and equipment.
Gifts for Homeschoolers – Magnets and Magnetism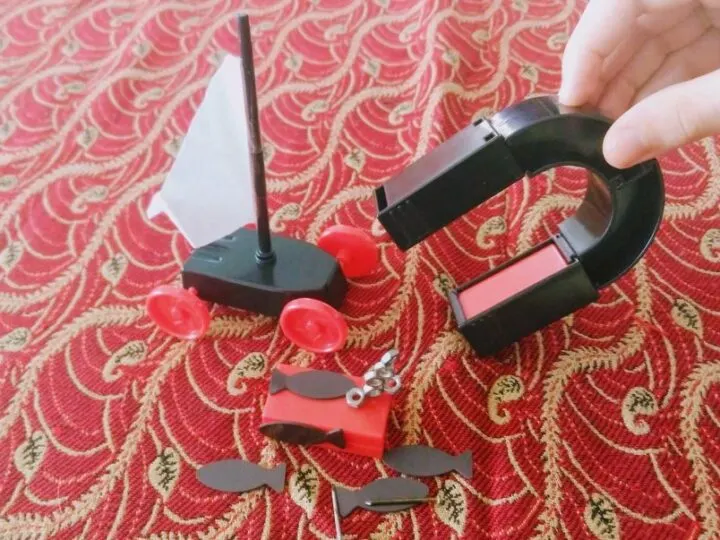 Magnets are fun and magnetism is absolutely on the school curriculum from a very young age.
They have to be able to get their hands on magnets and have fun with STEM toys and experiments.
The repulsion between like poles (in this set you can use it to push the little boat along) has to be felt, they can't imagine it.
We don't think the bolts and nails were included, this was the kids experimenting with household objects.
I bought my boys this kit when they were maybe 4 years old. They still get it out occasionally as teens.
It was hours of educational fun at a very affordable price and in a nice box to gift wrap.
A rectangular box in pretty paper always looks so good under the tree!
Various magnet types and fun accessories are included to bring magnetism to life. A lower-cost gift for homeschooled boys or girls new to science, probably best for younger kids with good adult supervision.
---
Homeschool Gifts For Kids, Cooking!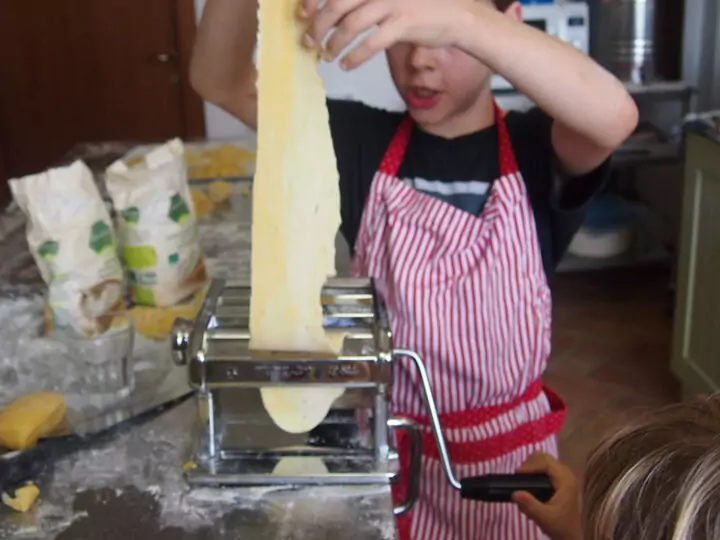 Cooking is an art, a craft, and can be science. Recipes teach language skills and maths.
Cooking is a practical skill that all kids should have and that goes for all kids.
My kids have a father who is a professional chef, there are no gender divisions over putting food on the table here!
I have one son who is a very keen young cook like I was. Some gift ideas for kids who love to cook, below.
Any kitchen item can make a great gift for a keen cook, I know pretty or fun kitchen items are gladly received by me. Boring housework gifts – not so much. For my son's 16th birthday, he got a Kitchen Aide Mixer and was thrilled!
Chef has put together a post on useful kitchen gadgets to buy as gifts here.
---
Gifts For Homeschoolers – Electronics and Circuits with Snap Circuits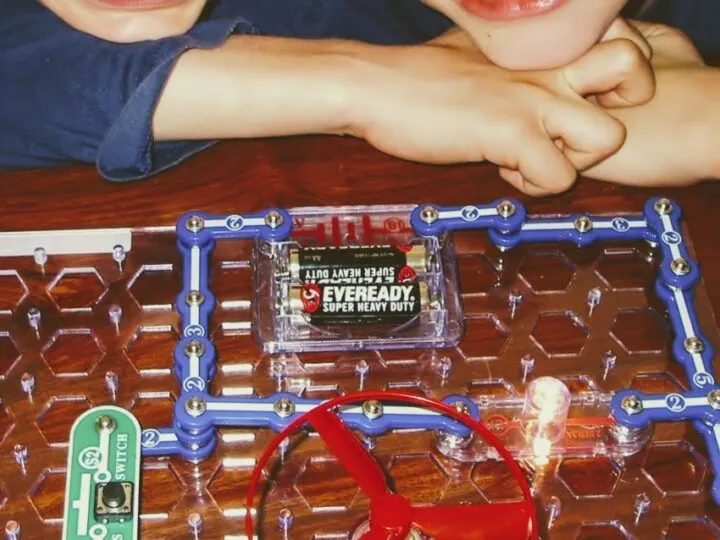 I bought my boys the Snap Circuits Extreme Student Training mega set (below), but the best-selling kit is the cheaper Snap Circuits Jr.
The Snap Circuits extreme will take them right through high school and the instructions, explanations and project ideas that come in the big glossy manuals are superb, but for a smaller gift with more of a 'toy' feel, try the junior.
We found the components tough and safe for even my 5-6-year-old kids.
The big electronics kit is a major piece of home science equipment, right up there with microscopes and a good chemistry set.
The kids are expected to learn about electricity and circuits and doing it this way is fun.
For the main present go with the big set here, for a smaller toy gift or stocking filler, go with the junior here.
---
Gifts for Homeschoolers – Chemistry
Growing your own crystals is loads of fun and part of learning about saturated solutions and more.
Hands-on Chemistry fun for kids in a box, with a home crystal garden like this one below.
As a side note, you can, of course, learn all about saturated solutions, evaporation, crystallisation and so much more with a stove, pots and pan, cups and glasses and simple table salt.
But these crystal sets are more spectacular.
Good for girls and boys, of course. I won't say that again, just take it as read.
These are a one-off, use the kit and it's done set, not a long-term investment.
The kit below is not the one we owned, it's bigger and better, with more science experiments.
---
Gifts for Homeschooled Star Wars Fans and Science Geeks
Just wow! Do your homeschool kids love Star Wars? Mine do.
They can build their own robotic R2D2. We don't own it, but we want it. See it here.
Gifts for Kids Who Want to Be Biologists, Doctors and Nurses
I dreamed of owning something like this as a kid. I never got it.
But I did go on the be a professional hospital scientist. See my dream gift, as a child, here
Gifts For Homeschool Kids – Craft Your Own Computer With a Piper Computer Kit
The big, must-have, top-rated Christmas gift is this amazing build-it-yourself computer kit.
This one is recommended for yids age 8 and above. As an adult I'd love to try this too. This one is expensive!
---
Gifts for Homeschoolers – Art Gifts
I'm a scientist, so I have to learn art alongside my kids. We started learning art from books, YouTube and KhanAcademy.
We learned about great artists, artistic styles and methods as well as drawing, creating and painting for fun. In all honesty, my kids were never into drawing or colouring as young children but now, surprisingly, I have a young teen who loves to sketch.
A portable sketch set was a very well-received and well-used gift last year.
Art supplies are always a good idea, including paints, papers, coloured pencils, pens and modelling clay.
Be mindful of plastic in coloured pens, some can be recycled and refilled, others are an ecological disaster.
For keen artists or homeschooling parents building a well-equipped homeschool room, how about artist's figurines like this. You can See sketching sets here.
Gifts for Homeschoolers – Books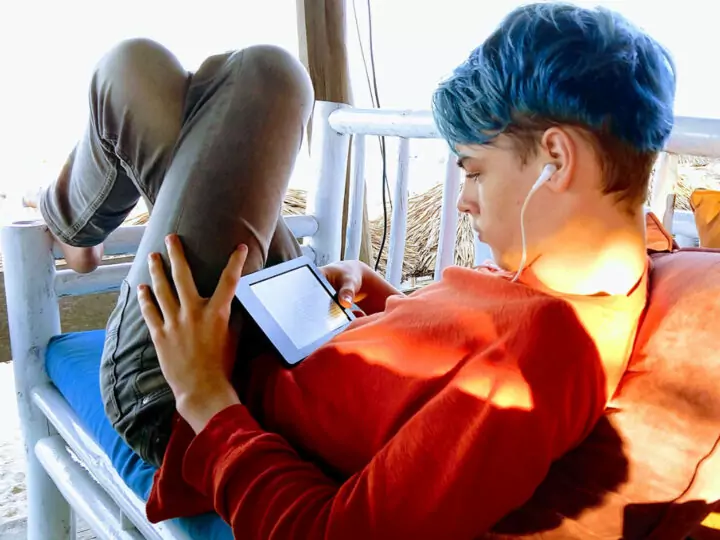 Before we get into some of the best, and most educational, books my kids have ever read, let me just say, buy your child a Kindle.
Kindles are slim, light, have great battery life, are hard to break, and allow your child to access any book, anywhere they can get a signal to download one.
The paperwhite is also easy on the eyes, unlike other screens.
We simply could not have travelled for 6 or 7 years with kids without 4 Kindles. My boys were huge readers, always, and still are today.
If the child you know already has a Kindle device, buy them a gift card to purchase more wonderful books!
That said, "real" books are great if you have a home base to store them.
It's probably best to check which books your homeschoolers want or need and have read already. We homeschoolers buy and consume a lot of books.
My best tip here when choosing a book as a gift for a homeschooler is to buy what the kids enjoy, follow their interests, not yours, and keep it modern.
Old children's books generally went down like a lead balloon with my kids.
There were notable exceptions of course. As teens and tweens they devoured The Hobbit and The Lord of The Rings, but most of my younger childhood favourites were failures.
For younger kids try the Warrior Cats series, Eragon (written by a homeschooler and much loved by my son), Percy Jackson and any of the historical and mythological books by the author, and, of course, Roald Dahl.
The Warrior Cats series were my younger son's absolute favourite books from the time he first started reading to the young teen years. He was a reluctant reader, this series of books was absolutely the best books for him.
The Percy Jackson and other Rick Riordan books planted a love of ancient history in my children.
My elder son is taking A level history today after scoring a top grade in iGCSE History.
Of course, this works for the American curriculum too, not just British or Australian! The kids loved these books from around 8 to 16 years old.
If your child has already read the Percy Jackson series (The hero character Perseus has ADHD and I think dyslexia too, as an extra incentive), check out the other series by Rick Riordan, including Norse, Egyptian, Greek, and Roman mythological series.
I hear the author is working on a Hindu series too. We'll most certainly be buying those. Use the button link above and browse.
Most are nice gifts as box sets. If you're looking for educational books rather than fiction, take a look at this series and pick their favourite subject.
Alternatively consider the Horrible Histories, Horrible Geography and Horrible Science books gift sets.
---
Gifts for Homeschoolers – History, Geography and Travel Gifts for Homeschoolers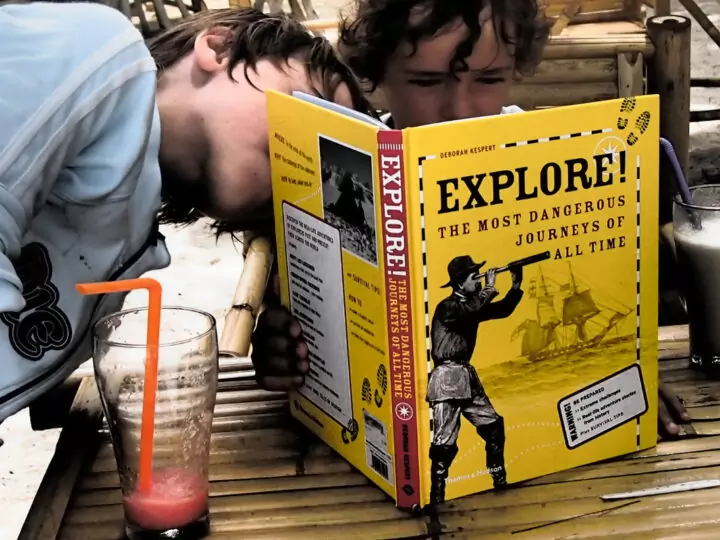 Our favourite book, we carried it around the world for a year and still talk about the explorers and voyages within its pages. This was a departure gift book from a neighbour when we set off to travel as part of our homeschooling education. We loved this book as a read-aloud, for educational value, for fun, and as an aid in encouraging the boys to read alone.
There is so much more we could add and over time we will, right now, our selection represents some of the best gifts for homeschoolers on the market, for Christmas or at any time. We hope you find our gift ideas useful, as a homeschooling family (from young kids to older teens) we know what homeschoolers like! Most of the items above have been an absolute joy to use over the years and today I have kids who joke intellectually with their teachers over classics and great authors. They run rings around me! We hope you can find something above for the home-schooled kids in your life.
If you'd like to hire a car during your stay, use this car rental comparison tool to find the best deal!

We also suggest you take a look at this company to get a quote for all kinds of travel insurance.

Try Stayz / VRBO for an alternative way to find rentals on homes/apartments/condos in any country!