This post may contain affiliate links.
We've been travelling and taking tours full-time for over 5 years now and more and more we're using GetYourGuide to reliably get us to the places we want to go, on the day that fits with our schedule.
We're savvy travellers and we like a bargain, so why, and when, do we use GetYourGuide to book the tours and experiences we need?
Also, why is GetYourGuide often our first port of call when researching what to do in a new global location?
We present you with a GetYourGuide review to help you decide if this is the reliable tour company you should use, information on Get Your Guide London, Dubai and Vietnam along with Get Your Guide Harry Potter Tours.
Other tour companies and online providers exist, but GetYourGuide is the one we use most often. Viator is also a good choice for booking tours anywhere in the world.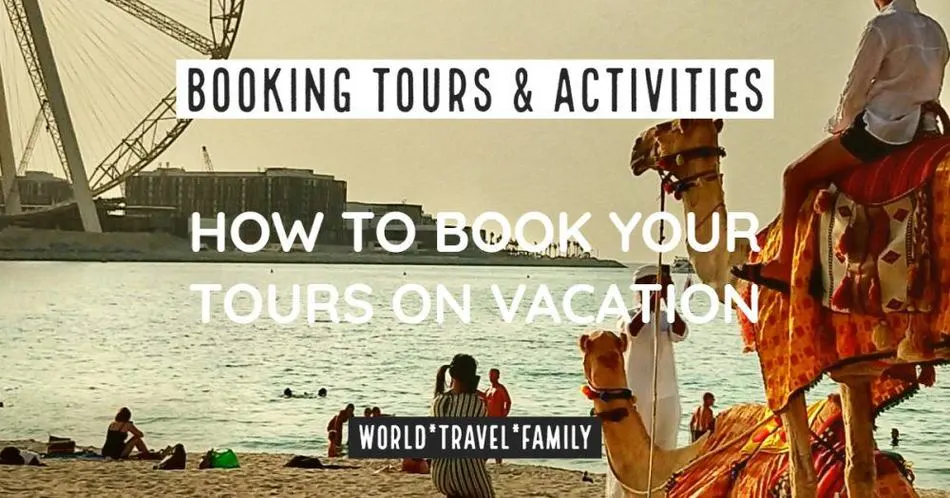 Here's a video we made of out GetYourGuide tour from Saigon, Vietnam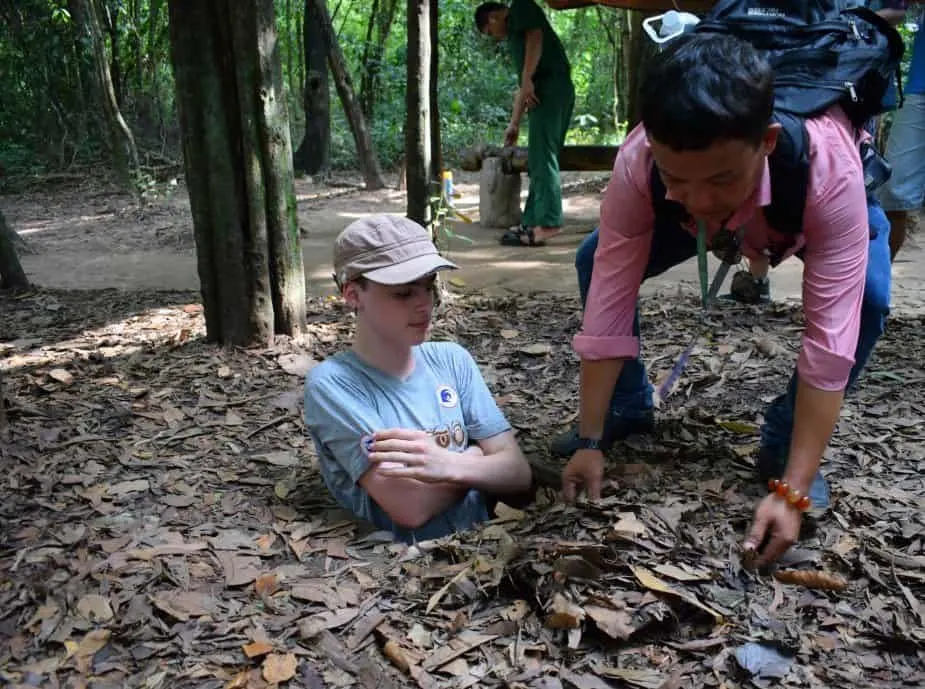 GetYourGuide Review
Get Your Guide is a huge website or company which allows you to book tours and activities online. Get Your Guide sells tours in many countries around the world, it is international.
Sometimes Get Your Guide is cheaper than arranging tours or buying tickets locally, sometimes not, but it is very hard to compare like with like.
Booking online prior to departure makes for an easier life and peace of mind, you will avoid the disappointment of the activity you were looking forward to being sold out, if you take care of bookings well in advance.
Why Did We Start Using GetYourGuide?
We started using this company to book our tours in Dubai, UAE, many years ago. We have since used GetYour Guide in Australia, Asia and Europe. We saved a lot of money on admission tickets in London using GetYourGuide, the online price was much better than the door price.
Dubai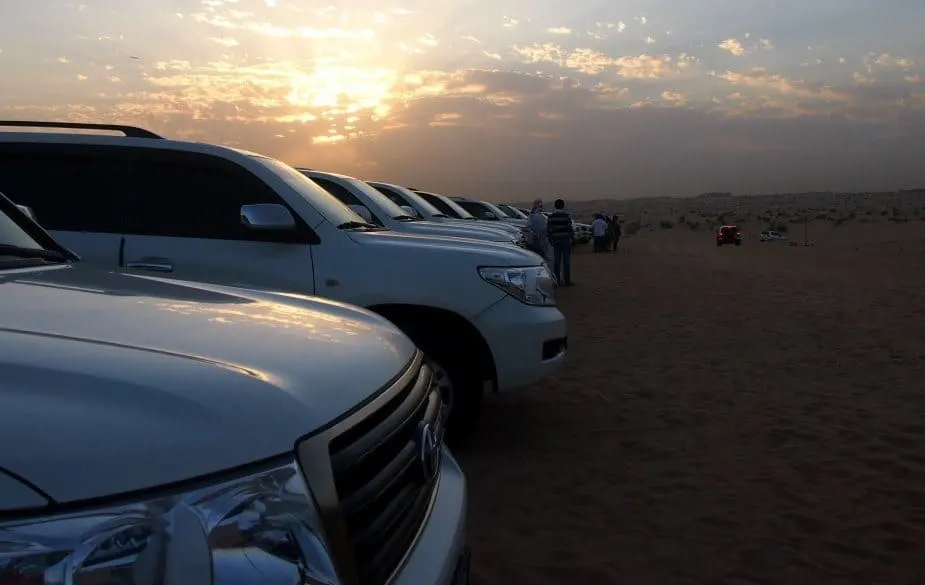 In Dubai several years ago we badly wanted to get out to the desert to enjoy dinner, belly dancing, camels and the whole Dubai desert experience.
Dubai has limited local shops and agencies arranging tours and we all know that booking tours through your hotel is generally a bad, and expensive, idea.
Nobody wants to pay the hotel an extra commission, right?
Also they won't be impartial, they'll sometimes sell you a tour based on which tour agency gives them the fattest cut.
It was then that we discovered GetYourGuide Dubai and booked our first tour, a Dubai desert safari evening tour .
This tour was one of our best travel experiences ever and since then we've looked out for similar tours to book and enjoy, we've actually taken this camel safari tour twice.
It was so good we did it again 2 years later, again booked through GetYourGuide for convenience, ease, value and peace of mind.
Example tours for Dubai, from Get Your Guide:
GetYourGuide in Vietnam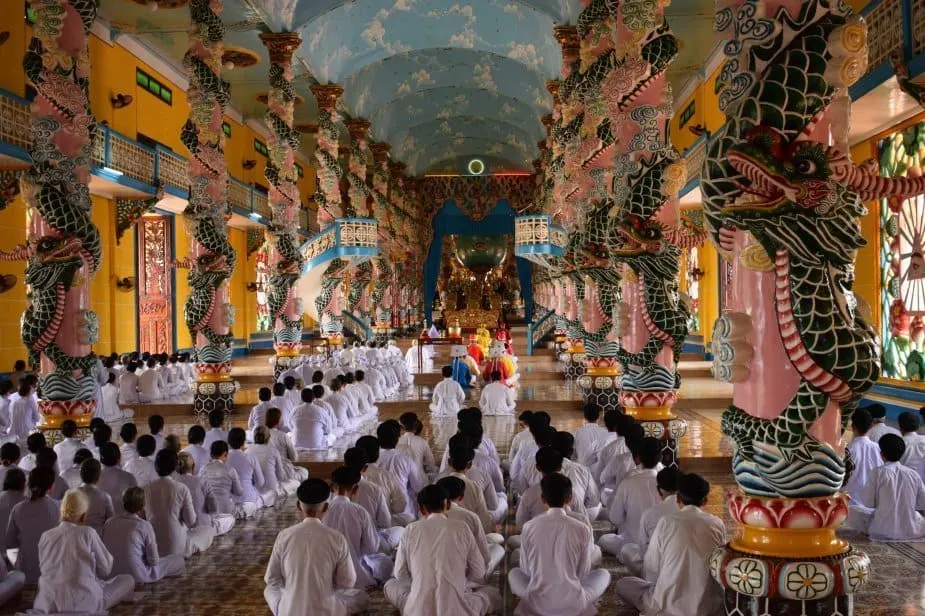 Just a few days ago, here in Vietnam, we took another GetYourGuide tour, as their guests, and enjoyed another fantastic full-day tour on the Cu Chi Tunnels and Cao Dai Temple out of Saigon.
We know Vietnam, we have lived in Vietnam and we know how to arrange tours locally, yet we took up GetYourGuide's offer for peace of mind and to be 100% sure we'd have the tour we wanted on our 1 free day in Saigon, with a quality operator, at a decent price.
See our full Vietnam travel blog and guide here.
We plan to use Get Your Guide again and again as we continue to explore the world with our children.
We are not rich tourists, we are not those money-is-no-object people, we like to find travel bargains and we are travel professionals.
Booking tours online is a good choice or we wouldn't do it and we wouldn't endorse GetYourGuide.
All views are entirely our own and we have not been asked to write this post by the company.
GetYourGuide in London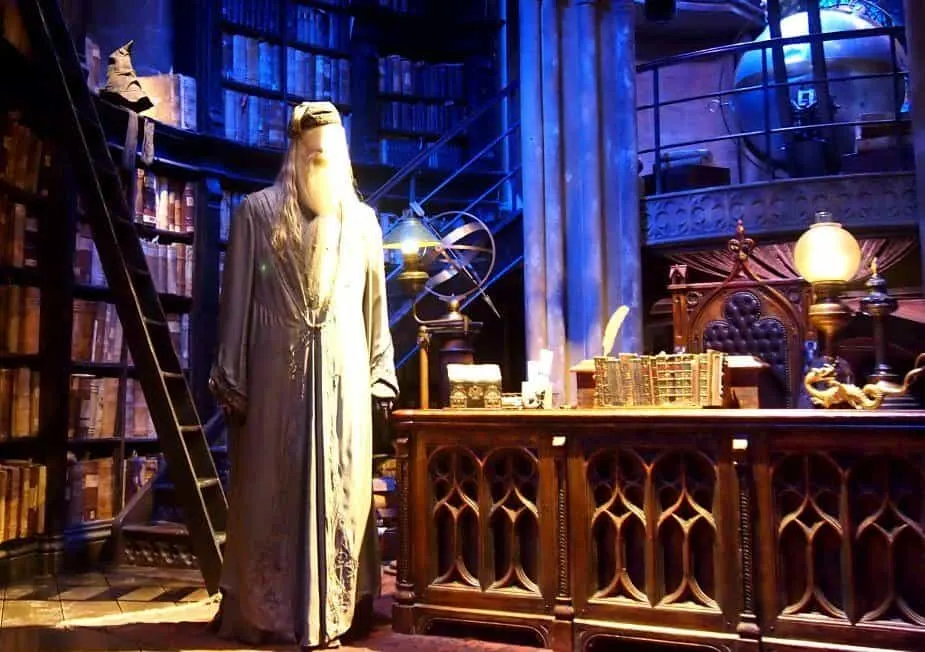 Here's another example of a good way to use GetYourGuide, one that saved us cash!
We recently turned up at a top London attraction to find an exorbitant door price.
Googling quickly we found that the price on GetYourGuide was way, way lower than what we were being asked to pay. We quickly booked through GetYourGuide on the spot.
This presented us with a problem, the attraction needed a printed paper receipt or proof of purchase of our GetYourGuide ticket.
Back to the phone we went and found the nearest printing shop, it was in the nearest tube station. A 5 minute detour to print our voucher and a few pounds for printing saved us a lot of money.
No, I wouldn't have thought GetYourGuide would be cheaper either, but in this case, it most certainly was. So that's a very cool way to save money on your London vacation.
Why We Prefer Guided Tours to Going Independently?
I am outsourcing the kids' education, a good guide and a different adult voice can usually make the children pay attention and soak up more information.
Also, it's nice to meet new people and be in a small group sometimes.
It suits us, it's what we enjoy and we think, the best way to get real value out of the places we visit.
What Sort of Tours, Attractions and Activities Can you Book Through GetYourGuide?
Half-day tours, full-day tours, 2 day tours, 1 week tours, airport transfers, ferries, cooking courses, tickets for events, airport transfers, food tours, if it's available, you're quite likely to find it on GetYourGuide.
What Countries Does GetYourGuide Cover?
The question should really be what countries don't Get Your Guide cover.
All usual holiday hot spots are listed along with many obscure and unusual destinations.
We've had great results in Dubai in particular, where booking tours locally is often difficult.
We've also used Get Your Guide in Australia to reserve tours and boat trips, for instance, snorkelling on the Great Barrier Reef.
Is GetYourGuide Cheaper Than or More Expensive Than, Booking Locally?
This depends on you. Are you good at finding a bargain? Can you haggle prices down effectively? Do you want extras such as food and pickups included in your tour?
It's impossible to know for sure here as comparing like with like can be tricky.
On our recent Vietnam tour, for instance I bet everyone on that bus had paid a different price.
Our tour was the only one that had all admission charges, food and drink already included, yet the price was great. No stress, no extras, no cash.
Not all GetYourGuide tours are like this, on some you will have to pay extra for some things, but what's included and what's not is clearly marked out in the tour description.
Make sure you check this section thoroughly before booking as conditions vary.
Get Your Guide Price Guarantee
If you can find an activity or tour cheaper elsewhere, just tell Get Your Guide about it and they say they'll cover the difference, no questions asked. We haven't tested this yet, but it is their claim.
GetYourGuide Discount Codes and Vouchers
I'm not aware of any special discount codes or vouchers for GetYourGuide at present. If they arise, I'll let our followers know in our weekly updates (you need to sign up to receive these.)
Advantages of Using GetYourGuide
Make your life easy. Touring local agencies on arrival can eat your time on vacation. Book in advance, from home and just enjoy your holiday once you arrive overseas.
Scheduling. If time in your destination is short make sure your tour isn't fully booked, or unavailable, on your exact dates. Know what you'll be doing on each day and don't risk disappointment.
Avoid scams. Unscrupulous local agents can take tourists for every cent if they aren't familiar with local prices, currencies and the requirement to bargain or haggle. Pay a fixed, fair price in advance.
Find the right tour. On the get your guide website you'll find tours you never imagined existed. If you're looking for a cookery tour there may be 10 different versions. There may be tours to nearby places that you didn't dream possible to visit. You can book exactly the right tour for your needs.
Have a big company behind you. In the same way that we always book hotels and accommodation through the big online booking engines, we like having the support and re-assurance of a big company behind us should anything go wrong.
Using GetYourGuide to Research Tours Available in Holiday Locations
A little trick we've picked up over the last 4 years of travel, if we're heading somewhere new and want to find out what there is to do locally, we can search GetYourGuide for our location and dates and instantly review a list of possible tours and attractions.
Narrow the list down using filters such as " food and culinary" in the left hand side-bar to tailor your search results to your needs.
Our list will appear with prices, anything seasonal or otherwise unavailable will be automatically removed, it's a great way to find tours on vacation.
Tours for Children on GetYourGuide (These Make Great Gifts!)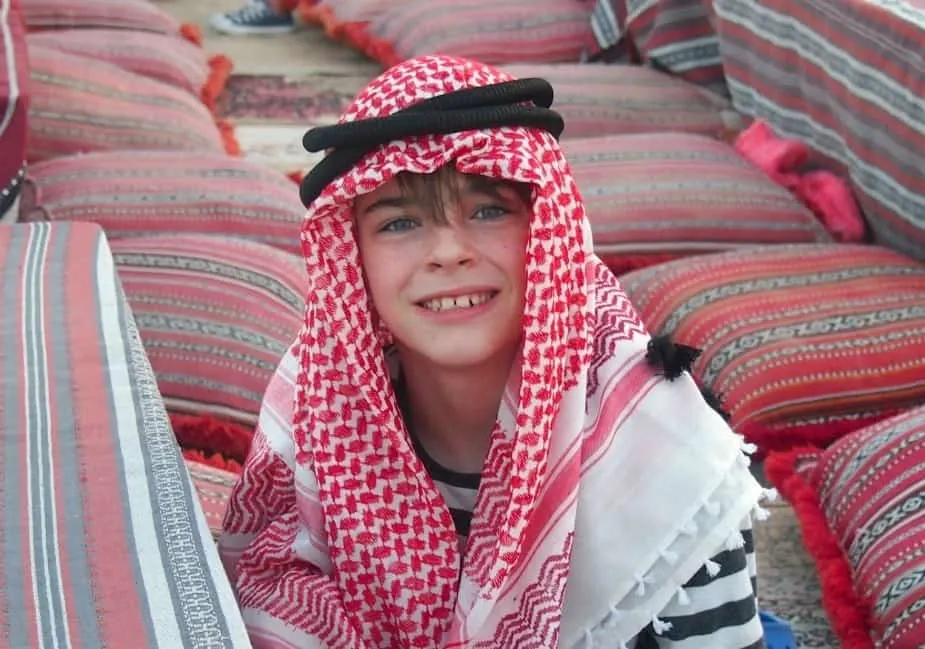 Here's another tip for using GetYourGuide, just enter the word "children" as your location and every child focused tour GetYourGuide offers globally will appear.
These include such things as tickets to zoos or theme parks which can be great gifts for kids or families.
Want to be destination specific? Enter, for example, "children London" .
Many things to do, for children, in London will appear along with prices.
Add dates to your search term and you can find out, for example, what's available over the Christmas holidays.
Tours suitable for children suitable as gifts from Get Your Guide:
Isn't that genius? You'll find things to do you didn't dream existed, museum tours in Italian, Paddington Bear tours, Harry Potter tours, theatre tickets and dining packages. It's a super cool resource if you know how to use it.
Find Tours and Things to Do on GetYourGuide Here
Click through here to browse GetYourGuide website or check out some of the options below.
GetYourGuide Review to save to Pinterest

If you use the red Pinterest buttons, we have several Pins for you to choose from.
Should You Use GetYourGuide?
Well, that's up to you! We like the convenience, you may prefer to find a tour on the ground and negotiate a price.
When we were ultra budget travelers it was what we did, now we don't mind paying for convenience.
From time to time we get spam comments on this post claiming that this post was written by GetYourGuide or I was paid to write it. One person said GetYourGuide was illegal in France? Is it? I have no idea I don't travel in France. This post is 100% genuine, our real experiences and we still use GetYourGuide to this day. I just delete the spam comments about scams and rip-offs as I presume they're written by competitors or bitter angry people.
We use GetYourGuide. That is the truth.
We hope you found our GetYourGuide Review useful, as I said, we only deal in genuine reviews and experiences on this site, I have in no way been influenced to write nice things about them. We enjoy using them, we do use them, we will continue to use them. If you'd like to click through to their site and start researching tours and things to do in your location, you can do it here.
If you'd like to hire a car during your stay, use this car rental comparison tool to find the best deal!

We also suggest you take a look at this company to get a quote for all kinds of the more tricky adventure or extended travel insurance.

Try Stayz / VRBO for an alternative way to find rentals on homes/apartments/condos in any country!