Is snorkeling on the Great Barrier Reef on the top of your bucket list? It's an experience like no other, a marine adventure that people travel the whole world to experience, an unforgettable day during your time in Australia. In this post we talk about snorkeling on the Great Barrier Reef, what it's like, what are the dangers, sharks on the GBR, taking kids snorkeling on the reef, and more.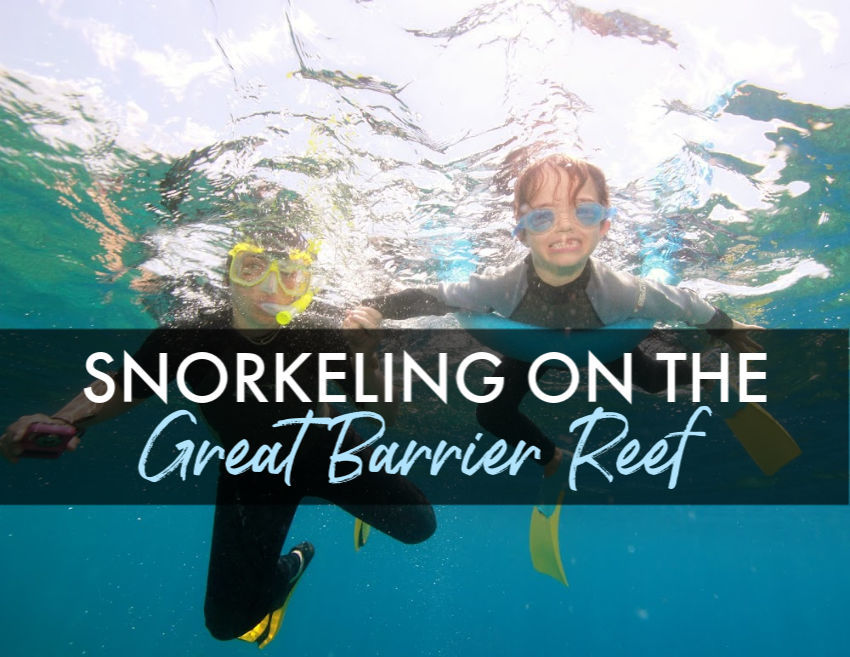 We've lived in Far North Queensland on and off for over a decade. We are divers ( Padi Advanced) and snorkelers. Our kids first went out to the reef at around 2 and 4 years old, that's me and Boo above, he was 6. They, and we have snorkeled all over the world, but the GBR is home.
How Expensive is a Snorkeling Trip to the Reef ?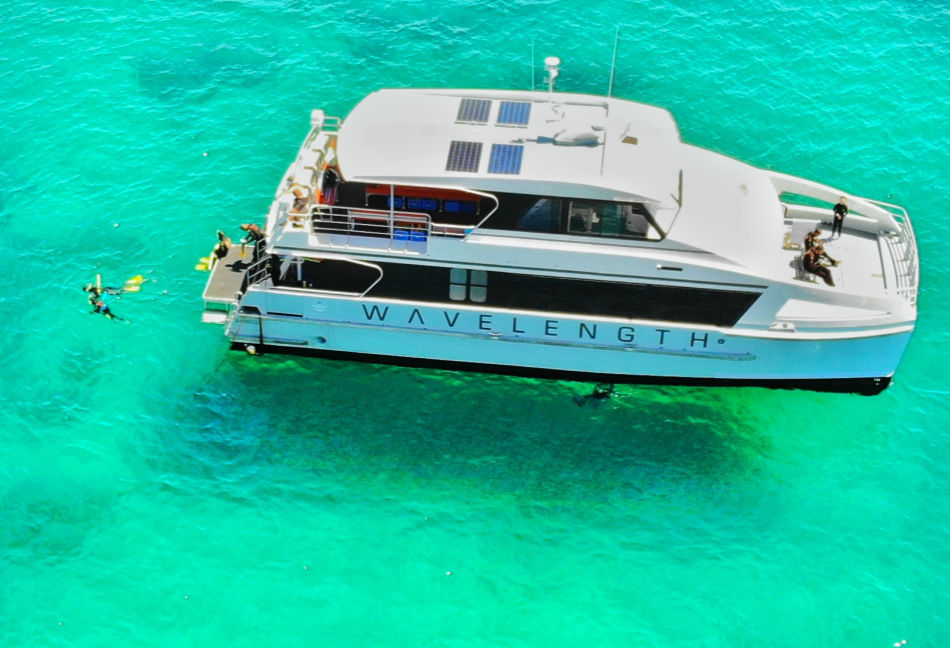 Snorkeling on the Great Barrier Reef is an amazing day out but it carries a hefty price tag, at least 7 hundred dollars Au for a family day trip, often a lot more. I'm working on a full cost break-down in this section.
It's worth it, it's unlike any snorkeling experience I've had anywhere else in the world. You should go if you get the chance. Check our video below, we also talk about scuba diving, scuba certification and liveaboards on the reef. Click through for full posts on these topics. Check out our recent shark encounters in the video below!
Is Snorkeling on the Great Barrier Reef Scary?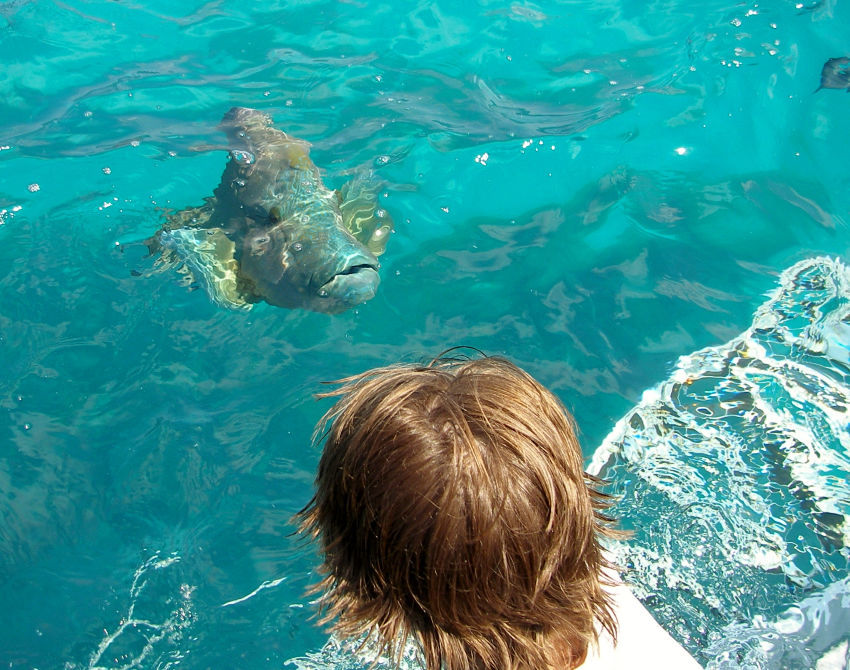 A lot of people are nervous or anxious about deep water, fish with teeth, getting left behind or many perceived dangers. I can relate because that was me, I was scared to death to go out there first time. Read on, it's not so scary really!
The Great Barrier Reef is a long way away from the Queensland coast, certainly up here in Port Douglas and Cairns. It takes around an hour to an hour and a half on the boat to get there.
It's not just paddling out from the shore like you would with fringing reefs, you are in open water and it's deep away from the actual areas of coral.
Snorkeling the Great Barrier Reef involves jumping off the back of the boat or pontoon into deep water, it can be scary, the thought used to terrify me, but now I find my desire to see the fish is stronger than my fear of jumping in the water.
I just used to get on with it but nowadays, after a few years of practice and knowing there's really nothing to worry about, I'm fine.
You usually find that there will be a bit of deep water to cross before you get to the actual coral, obviously boats can't moor on the coral. You can see the bottom if the visibility is good and there should be lots of other people around. It's not so bad, my 6 year old can do it.
Will I See Sharks on the Reef?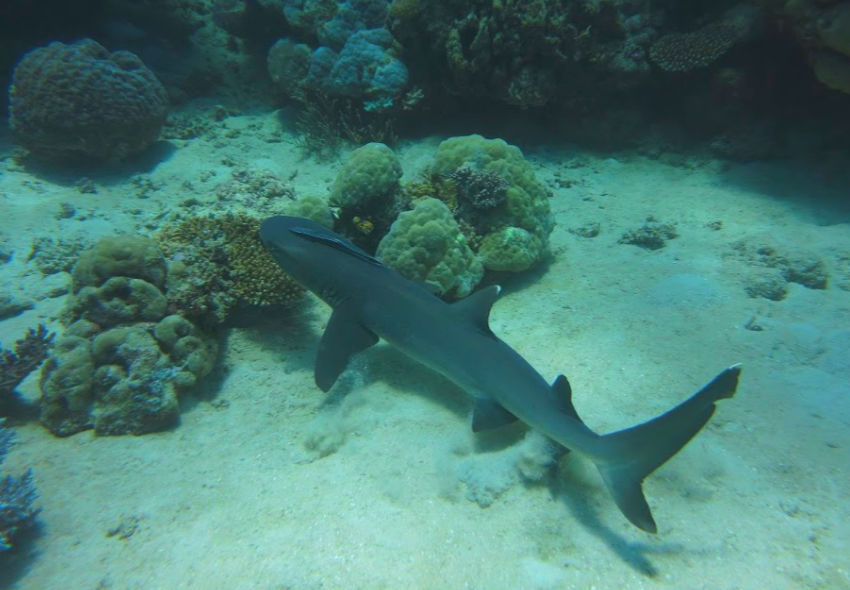 There are loads of sharks on the Great Barrier Reef but will you see them?
Only if you're lucky.
Species of shark found on the Great Barrier Reef include white and black tip reef sharks, leopard sharks, wobbegongs, epaulette sharks and grey whalers. None of these are particularly dangerous unless you try to touch, feed or otherwise mistreat them.
Sharks don't want to be around people and you're most likely to get a glimpse of one disappearing rapidly.
On our most recent snorkel trip I saw 1 white tip in 3 hours and I was actively looking for them by swimming along the wall, away from people. The time before we saw 4 white tips throughout the day, again, we were looking for them, we like sharks. All were smaller than my son.
Staff on the boat told us they'd seen a leopard shark the day before, a rare event that was really exciting for them.
You are far more likely to see sharks scuba diving. You don't often see them on top of the reef, in fact I've never seen one above the reef, only in the deeper water around the edge.
In theory, there are no Great White Sharks on the Great Barrier Reef. It's too warm for them as they're a cold water fish. There is a vague possibility of tiger sharks, oceanic whitetips, bronze whalers, or hammerheads wandering into the coral from deeper waters, but I don't know anyone who's ever seen one while they've been snorkeling on the GBR.
You can go shark diving from northern Queensland and see the big sharks but it's specialised and you need to head further out. More on this later, we're trying to arrange a trip. Night dives are great for seeing the small reef sharks in predation mode, again, they pose very little threat to humans even at night.
Bull sharks tend to make their presence felt more in murky estuaries where yes, they have been a danger to people.
Spearfishing puts you at an increased risk of shark inflicted injury. But why would you want to kill our beautiful reef fish?
I've scuba dived with grey nurse sharks, lots of them, big ones. They totally ignored us, just remained almost motionless and looked menacing. Most sharks aren't interested in you at all. This organised shark dive was down south at Bateman's Bay in New South Wales. I've never seen a grey nurse shark on the reef.
Dangers of Snorkeling on the Reef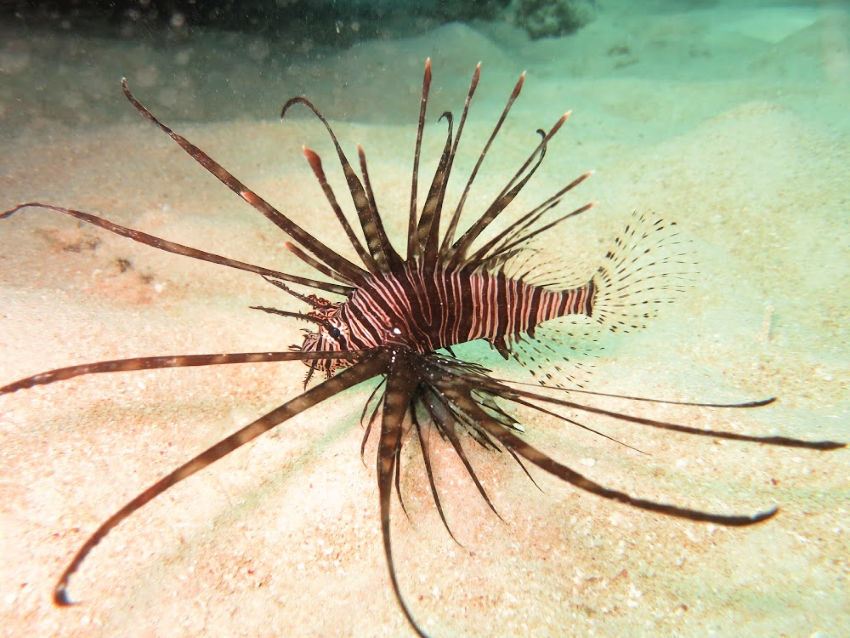 If you follow the rules you really shouldn't be in any danger on the Great Barrier Reef. Yes, there are things out there that could hurt you. But there are anywhere.
You need to be aware of Stinger Season and follow regulations with regard to stinger suits. They are there for your protection.
The sun is possibly your biggest danger out there, it's fierce.
You may see fish that can sting or puncture, some rays, maybe a lionfish, but they won't chase after you to hurt you.
Follow instruction. The crew know what they are doing.
Don't snorkel or dive beyond your limits.
Don't swim too far. Most boats have somebody on watch, often the skipper, they keep an eye on everyone in the water. If you're told to stay in a certain area, do it.
Crew count snorkellers time and time again. If somebody goes missing ( unlikely) they will know.
Don't be dumb, don't touch anything or get too close to anything. Even an angry turtle could bite.
Sharks are not a danger ( mostly), sharks are friends.
Are There Jelly Fish on the Great Barrier Reef?
There are millions of tiny organisms in the water and some will make your skin tingle. But what of the dangerous jellyfish?
It's always a possibility you'll encounter one, but a fairly unlikely one. In Queensland we have Stinger Season from around November to May, it's when the water is warm enough for the deadly Iirukadje and box jellyfish.
There are thousands of people out on the reef every week, it's rare to hear of a major sting.
Your chances of getting stung on the reef are lower than on the shore. In stinger season you will always be required to wear a full body stinger suit, only your face and finger tips are exposed.
They are terribly inelegant but do the job.
Can Children Snorkel From the Reef Boats and Pontoons?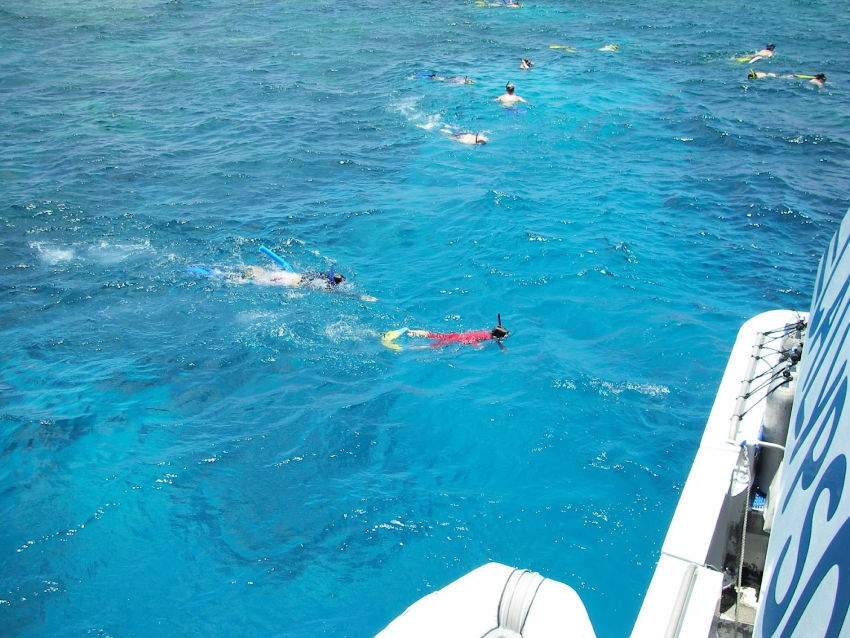 Yes, absolutely, it's fantastic for them.
I've taken my kids out since they were tiny. We didn't have much luck the first few times as they didn't fancy the deep water but they had fun on the step of the pontoon or boat instead. The big fish can come right up close to be fed which thrills most kids. Fish feeding is generally not allowed or encouraged these days.
My husband and I have had to take it in turns with snorkeling and child watching at times, but still, take them.
My kids began to really love snorkelling on the reef around the ages of 8 and 6, neither were particularly strong swimmers, but they got about fine. Fins help children get about and flotation devices are provided ( pool noodles, sometimes life-jackets). Watching your children snorkeling on the Great Barrier Reef is priceless.
As we got into the teen and tween years the kids became snorkelling ninjas. As soon as the boat stopped they'd be gone, no fear, just fascination.
The staff on the reef boats are usually pretty fantastic with kids. The hardest part of the day is keeping them occupied and stopping them falling in (which is highly unlikely) on the journey out. Coming home they usually fall asleep after such a big day.
Will You Get Seasick?
Possibly, if you are that way inclined.
Crew normally hand out ginger-based anti-sickness tablets on departure, I don't know if they work.
We've been on boats recently who had pharmaceutical non-drowsy sea sickness medication for sale.
Keep your eyes on the water and get plenty of fresh air.
I've only been seasick once, on the way out to the Yongala, a wreck dive off Townsville. Some people were vomiting causing fish to come up to the surface for a feed, so it was kind of gross but cool. My seasickness disappeared as soon as I jumped in the water.
What Do You Need to Take With You to The Great Barrier Reef?
Sunblock is the big one. It's hard not to burn and even wearing a stinger suit you can burn your face. Try and find a reef- safe sunblock or sunscreen if you possibly can. Sunscreen kills coral.
The boats will generally provide plenty of food, tea, coffee, and water. Soft drinks are usually available to buy and the bar will usually open on the return trip. Obviously you need to check what the boat you choose offers.
Reef safe sunscreen is available here. Check specifications are OK for you.
The boats normally provide all gear, but again, check.
You'll need a towel and clothes for the return trip. You can stay in your swimsuit and towel if you like but I find it more comfortable to change back into dry clothes.
Some boats have fresh water showers on board.
Should you take underwater cameras? Well we do now. We own a Go Pro. You don't normally need a waterproof housing for snorkelling but you really do need a Go Pro handle that floats. See below. If you're looking for a compact underwater camera to use for snorkelling and not too deep scuba, we can't say enough good things about the Olympus Tough TG 5 . It's an amazing piece of kit. For deeper scuba use you'll want the underwater housing for it and maybe a wide-angle lens and colour compensator filter. Accessories just go on and on!
GoPro The Handler Floating Hand Grip (GoPro Official Mount) available here.
Should You Take a Boat or Pontoon Based Trip to The Great Barrier Reef?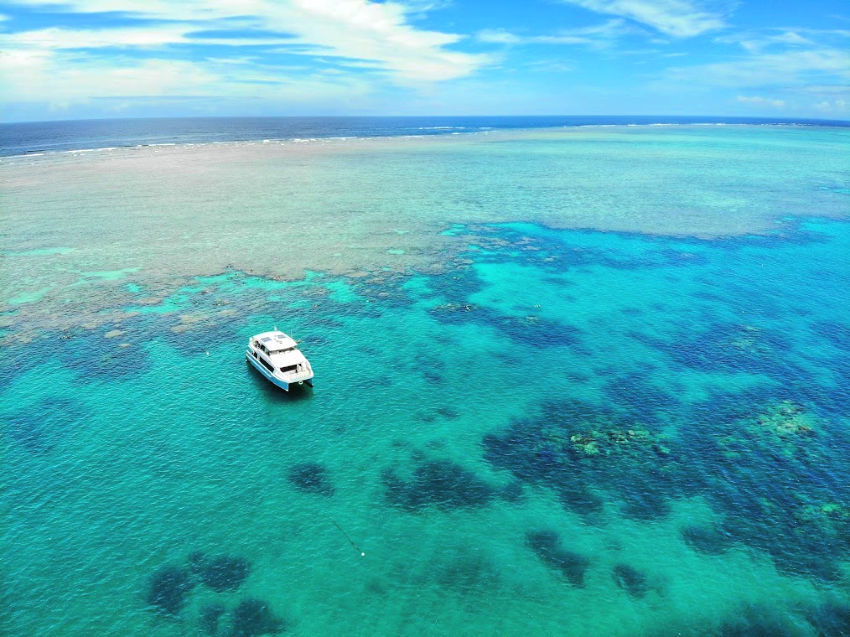 This is the big choice, some boats take you out to permanently moored pontoons, these things are huge and come with underwater viewing galleries, mini submarines, helmet diving, all sorts of frills. These may be a better option for really small children or people who know they aren't going to snorkel.
My choice is usually the smaller reef boats, the ones that take you to the outer reef and stop at 2 or 3 snorkel sites during the day. You see a better reef. There will be fewer people in the water and you receive a more personal service.
Is Snorkeling or Scuba Diving Better?
I love scuba diving but I have kids, so we mostly snorkel.
My elder son, at 14, got his scuba certification ( See how he learned to dive in Cairns before final certification out on the reef ), my 12-year-old still preferred to snorkel, so as the kids became teenagers we juggled between the two.
When you snorkel you mostly see the top of the reef, the bit that gets the sunlight. It's actually the prettiest part, I think.
When you scuba dive you see more of the edges and deeper parts, you can get more up close and personal with the reef and you have a better chance of seeing bottom dwellers and creatures hiding in the nooks and crannies.
You have to be qualified to dive and the course takes a few days. It can be very expensive, there is an exam, but scuba diving is worth it. Some reef boats do offer trial dives.
It will cost you an arm and a leg to learn to scuba dive on the reef up here in Port Douglas because of those long boat trips. If you can find somewhere to learn to dive from a beach, such as Magnetic Island, it's generally cheaper. Maybe read about the time I almost died scuba diving first. But don't let it put you off, I still dive.
Photo Credits : Not all of these were taken by the World Travel Family team, some came from the professional photographers on Calypso and Wavelength Reef Cruises, we were very kindly given them to use. You can read about these operators in the post below. Most boats will have a photographer on board to take and sell photos of your day.
So that's about it, unless you have any questions? What do you think, would you be happy snorkeling on the Great Barrier Reef?
We have a full post on the reef boats that operate out of Port Douglas along with loads of content on Things to do in Cairns and Things to Do in Port Douglas. If you're staying in Port our Port Douglas Accommodation Guide is here.
I've snorkeled in many countries now, the Great Barrier Reef is a big business and unlike anything I've seen elsewhere, it's slick and well managed. Conservation is always a big consideration and by visiting the reef you are helping to save it. Tourism dollars send a powerful message to governments that would otherwise see it destroyed. Thanks for reading, come back soon!