This post may contain affiliate links.
This post was written after our first full year of homeschooling around the world. We continues homeschooling worldwide for another 6 years until lockdowns forced us to stop home or world schooling. This is our year end wrap up after homeschooling in Sri Lanka, Laos, Thailand, Malaysia, the UK and many more countries. We even took a homeschooling cruise and found many educational oportunities there. The following is what I originally wrote at the end of 1 year of homeschooling in the world.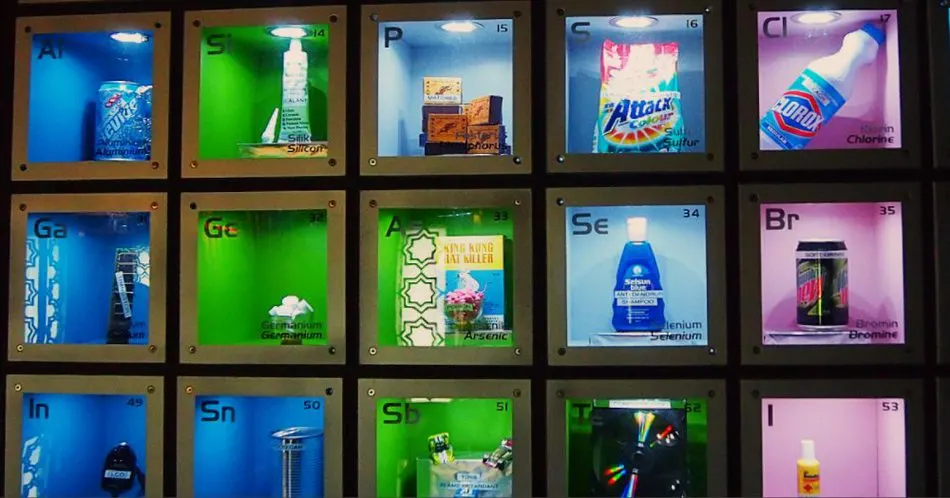 "It's really hard to quantify learning. The knowledge the boys have acquired through our 1 year journey, 4 continents and 12 countries, is immense, quite staggering really. Here are some of our homeschooling, or, if you prefer, world schooling or unschooling, highlights.
We didn't just try worldschooling for a year, my kids' whole education has revolved around worldschooling, but this post was written at the end of our first 12 months of travel. Find out more about around the world travel with kids here. This post should give you an idea of what and how much kids can learn out in the real world, instead of confined to classrooms.
I'm not talking about the personal qualities and emotional development here, nor the book learning, just the things that most people would recognise as "school" that the kids have picked up naturally through global strewing without having to attend. That is almost what is called unschooling, it is worldschooling or natural learning.
Unschooling is by definition fully child lead learning. There are a lot of definitions in the homeschooling world, we mostly ignore all of them and just do what works for us.
These are just the highlights, the things that spring to my mind right now, a taster if you like. There is so much more. If you're anxious about taking your child out of school to travel, please, don't be. Just read and get a feel for the sort of learning travelling kids pick up. It's pretty phenomenal.
If then you want more, try our guide to world schooling.
This post was written when both boys were under 10. I think I had a 7 year old and a 9 year old. Now I have a worldschooling teenager in his high school years and an 11 year old. Their unconventional education and interesting nomadic lifestyle is still keeping us all happy and the knowledge flowing. They and we are very happy with our choices.
The Learning Travelling or "World Schooling" Kids Pick Up. A Taster
Countries, Continents, Oceans and Seas.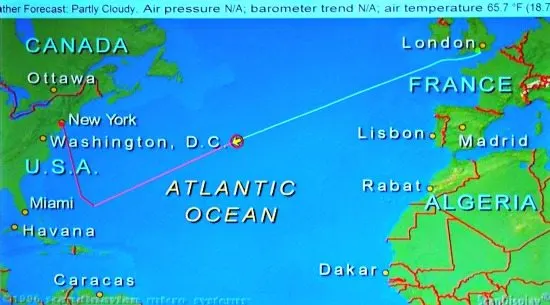 They'd beat most adults on this!
They've crossed the Atlantic twice and sailed through the Sargasso Sea. They've visited the Mediterranean, the Gulf of Thailand and the Indian Ocean.
They know where Laos is and what it's like. Plenty of adults don't.
They know that Central America is part of North America. (same)
They're good.
A lot of our Geographical learning came from our favourite Explorers book that we read over and over again in Thailand. There is a link to the book in this post.
Blogging and Computer Skills.
Both of them can now use the WordPress interface, write and publish a blog post. That's not a school skill, it's a job skill.
They also made a video post, planned, produced and scripted themselves. Boo interviewed his brother. His blog is called Boy Around the World and it was on wordpress.com, a free blogging platform. If you are interested in setting up a real blog or website, like this one, you can find out how here.
Photo Editing Skills.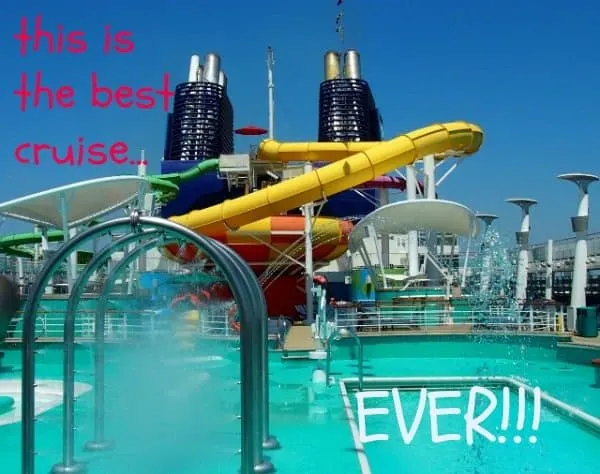 They can crop, enhance, re-size, add captions and effects. More importantly, they love doing it. This is one of Boo's efforts for his blog.
Languages.
They know a decent amount of Spanish and words of greeting in many languages. It's a good start.
We'll continue with our Spanish over the summer, maybe work on our French too. They know why so many countries speak Spanish and that there are many variations on the language.
Maths
My 7 year old can convert between Baht, Laos Kip and Dollars faster than I can!
Basic arithmetic comes easily and naturally, particularly when they have plenty of practice.
History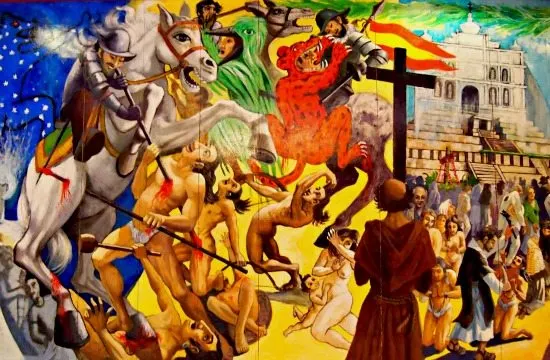 History has been huge. You can't escape history as you travel and learning history from the real world is absolutely the best way to understand and discover.
The Spanish conquest of Central America has been a big topic.
They know everything they need to know about the Mayans thanks to 7 weeks in Central America and an amazing guide at Tikal.
The Mayans are still around today, we stayed in a Mayan town, heard their language and watched them worship.
The spice trade, ancient conquests and trade routes cropped up over and over again.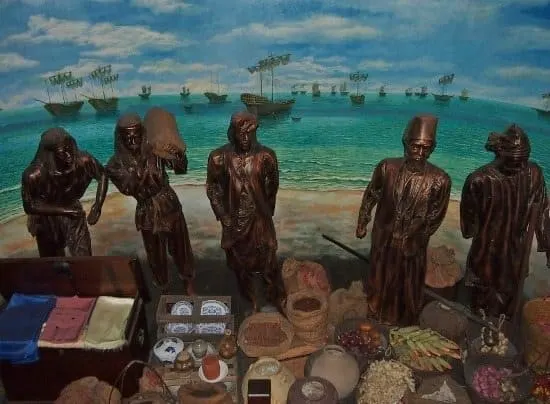 The history of the USA, slavery and the civil war was something we re visited.
We learnt more about World War II history in Kanchanaburi, at the bridge on the River Kwai and related museums.
Vietnam war history in Laos was inescapable, we saw that the effects of the American cluster bombings still continue today.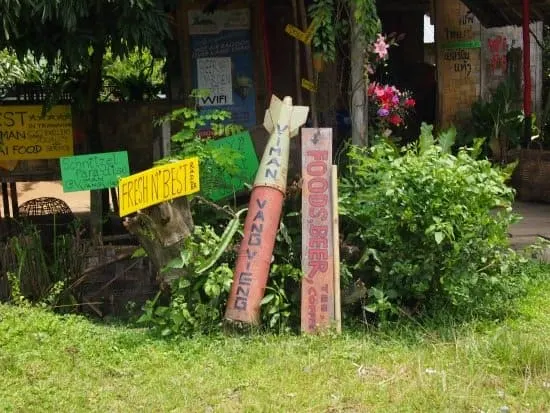 This post was written after just one year of worldschooling, one year of full time family travel. We continued this journey for many more years and have other posts on travel as education on this site.
Music and Dance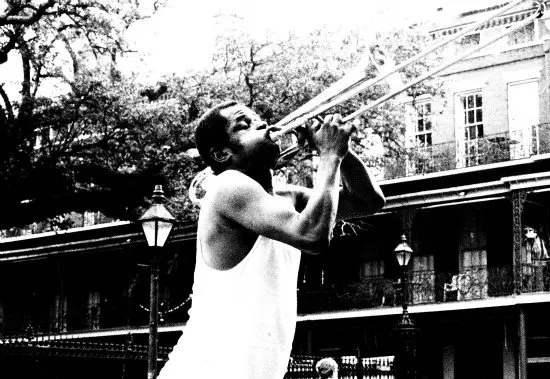 We have watched classical Kanyan dance in Sri Lanka along with flamenco, jazz, Latin and jive on a cruise ship.
They have seen tribute bands perform Elvis, Katy Perry, Frankie Valley, and the Beatles. D got up on stage to sing with the Fab Four and sang 80s karaoke with his team of lovely backing singers several times.
We have car-sung our way around the USA, seen live jazz and blues performed on the streets in New Orleans and really got to grips with the development of music in the South from slave days to Elvis.
We sang Christmas carols for pensioners on a wonderful evening with the vicar and her crew in Wales. Our travel has brought endless musical opportunities. I'd take this over learning to play the recorder any day.
Art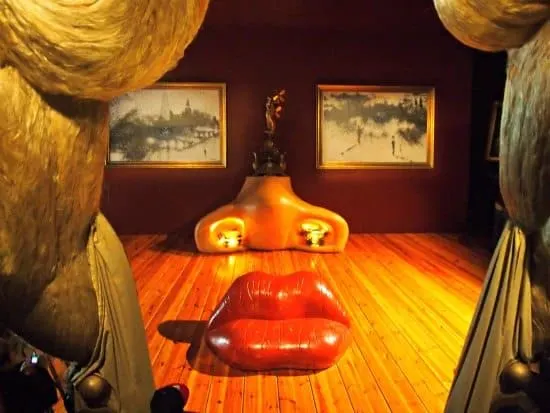 The boys have seen hundreds of works by Salvador Dali at his Theatre Museum in Figueres, Catalonia and watched his movie collaboration with Walt Disney in the art gallery on Norwegian Getaway.
They have briefly visited London's National Gallery to see the Van Goughs, we 'll be back for more.
They know something about Islamic art and why it is as it is and they've visited The Tate Modern several times.
Science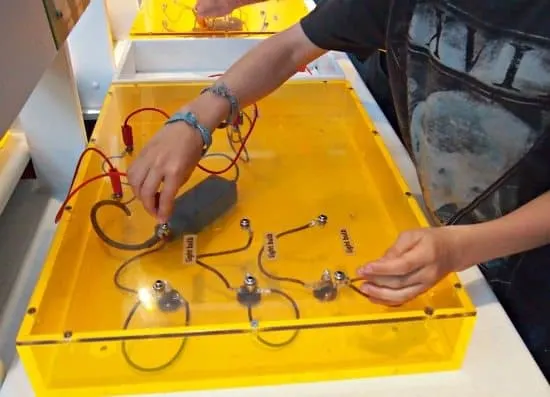 We spent just 3 hours at London's Science Museum and recapped simple machines, Newton's laws, magnetism, electricity generation and circuits. I watched a few dads fail to set up the circuits correctly, we got it right!
We visited Petrosains, another science museum, in Kuala Lumpur, it focussed more on the petrochemical industry. (This would be one of the best places to take kids in Kuala Lumpur)
The kids helped care for injured turtles in Sri Lanka. They already knew about the dangers of marine pollution thanks to our work with Tangaroa Blue, but this brought it home even more strongly.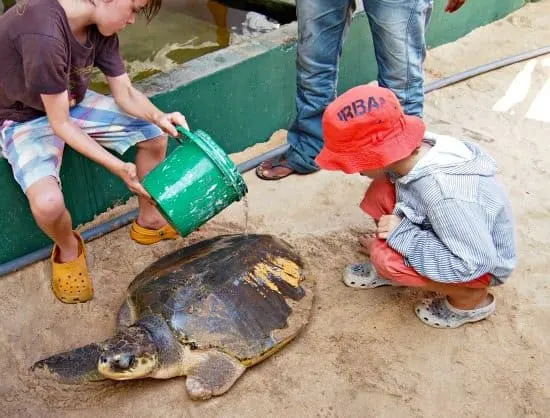 We've talked about flower structure and function on a tea plantation in Sri Lanka.
We've addressed pollinators and pollination, crop rotation and farming methods.
Is all this science or geography? the division is blurry, it's great that we can approach subjects as a whole not put them in boxes.
Sports and Games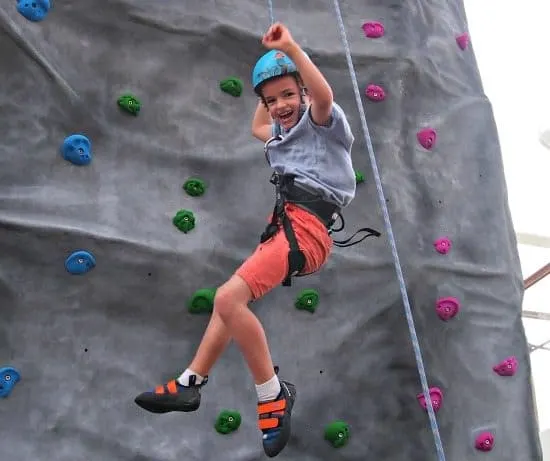 The boys are now good at pool and darts, D even won a certificate for darts in Malaysia. They're happy to take on adults and have done, often. Say what you will, both games are good life skills.
On both cruises they have played team and individual games with other children in kids' club.
They became proficient kayakers on Ko Phangan, D is as good as us and just as confident on the water.
The kids tried real archery in Kuala Lumpur, something they've been desperate to try since a friend produced home-made bows and arrows for them back home.
As a family we have played boules, Laos and Thai volleyball.
Tested their physical skills and bravery through tubing, caving and kayaking in Laos and taking on huge climbing walls on both cruise ships was great for them.
I will never forget them both dancing standing on kayaks as we floated down the rapids while new Korean friends sang Gangnam Style for them.
Religion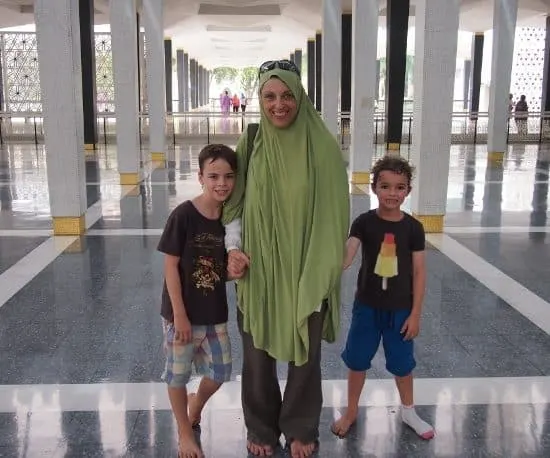 These children of mine have visited Cathedrals, Churches, Buddhist Temples, Mosques, Hindu temples and seen ancient Mayan religious practices.
They know which religions belong where on the globe and they know all that they need to know about Jesus , the Romans and Christianity after spending Easter in Guatemala.
We visited with the Amish in Pennsylvania.
They know that you have to dress in a certain manner and respect different religions, each in their own way.
Heck, they even know all about voodoo!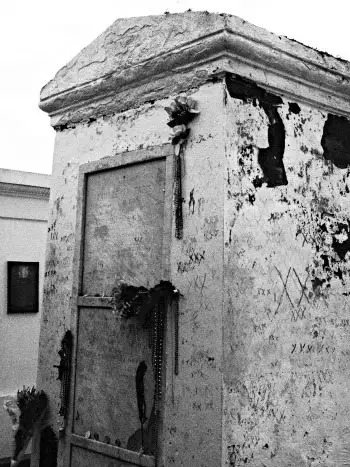 Hover and click, add this to your Pinterest collection. This photo was taken at a science museum in Kuala Lumpur and you can find out all about it in our Kuala Lumpur with Kids post. It's a worldschoolers' dream of a city!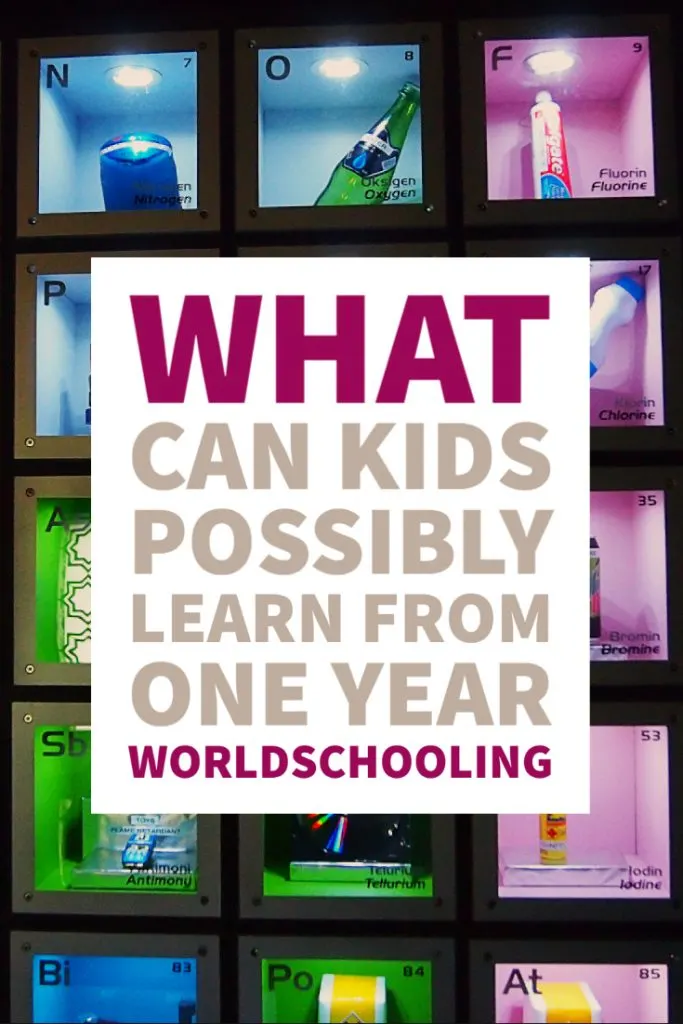 Health and Hygiene
Vaccinations, immune reactions, personal cleanliness and health risks crop up again and again.
My scientific background is very handy here, I'd say they were on high school level already.
Homeschooling Around The World For A Year – Other Learning
Sorry, I forgot to mention a few things the kids learned from homeschooling worldwide.
The Smithsonian aviation museum in Washington DC where the boys tried their hands at flying planes, learnt about the Wright brothers and saw the Enola Gay, sparking questions about the end of the war. They saw their favourite explorer's actual flying suit and know what an incredible woman Amelia Earhart was.
The New York Natural History Museum, the Night at the Museum one, where they got a taste of Indiginous North American peoples and their lives. They saw totem poles for the first time and then saw more on our day in the Everglades.
They watched a solar eclipse.
We saw a rocket launch at Cape Canaveral and toured Kennedy Space Centre for the second time, there's not much they don't know about space exploration. They met an astronaut!
We've compared and contrasted climatic zones and ecosystems. We saw our first sub-tropical rainforest and how different it is to those we know well from living in the tropics, the tropical sort.
Adaptation of plants and animals to their environments were big topics. We saw a live octopus in a rockpool, blue whales and mongooses in Sri Lanka and black squirrels in Canada.
They have seen chocolate being made, silk worms and weavers at work to make fabrics, watched craftsmen make every kind of wooden or woven object. The kids owned a Laos violin for a while and busked with it, just for fun. They have seen that there are many, many job possibilities in the world beside teacher, fireman or doctor.
They've seen the variation in staple foods around the world and seen the effort that goes into their production.
So what do you think, have I convinced you? I can't post photos of the friends they've made, from all cultures and countries and of all ages, but there are many, some, I hope, we will see again. What do you think, school or travel ( world schooling) ? Which gives kids the most extensive and amazing education?
If I haven't convinced you, let me know, I'll keep on trying. This is an old post written during the boys' first full year of travel. We'd only been worldschooling for a year. What they have learned through travel and exposure to the world ( alongside conventional online tools and books) has been quite phenomenal. If you're looking for information on what one year of worldschooling costs or how to afford worldschooling, that information is also on our website. We also have a post on equipment you need to worldschool. Sign up to follow and share with your friends.
If you'd like to hire a car during your stay, use this car rental comparison tool to find the best deal!

We also suggest you take a look at this company to get a quote for all kinds of the more tricky adventure or extended travel insurance.

Try Stayz / VRBO for an alternative way to find rentals on homes/apartments/condos in any country!