This post may contain affiliate links.
Classic books for 6th Graders and 7th Graders, that they should enjoy! A reading list of classic books for kids, modern classics and old classical books.
My children are in the 6th to 7th grade bracket now (10 year olds- 13 year olds) and reading is a big focus as it always has been. Finding classic books for 6th graders and 7th graders has been a bit of a struggle, some they love, some they hate. The books below are the ones my kids have loved, many they have read over and over again. They choose books for their own enjoyment and I try to point them in the direction of the reading books I'd love them to enjoy. It doesn't always work, but I try. Never force a child to read a book.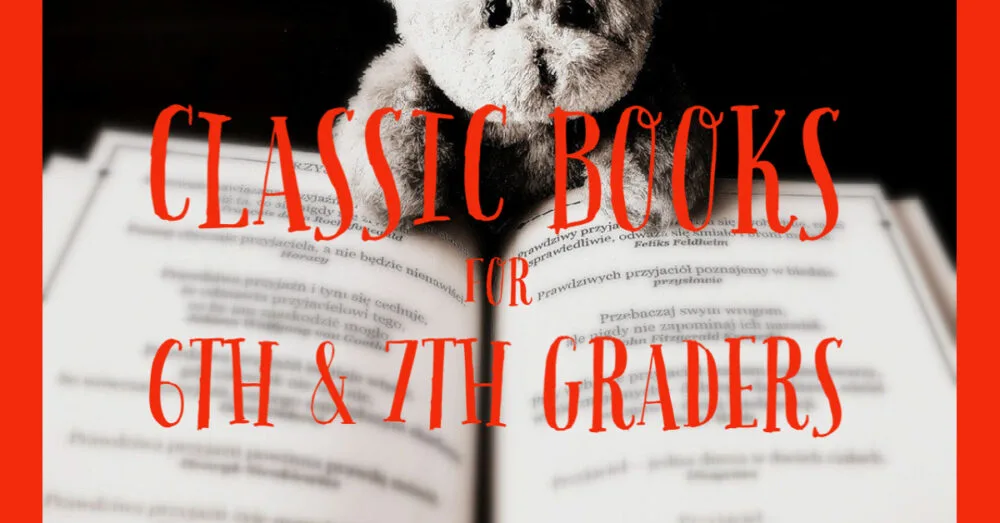 Classic Books for 6th and 7th Graders
I've tried to get my children to read the old school classics. I've read them aloud and I've read them with them, with very little success.
Quite honestly, a lot of them are boring in the modern world and the language is too stuffy and hard to read, that's my opinion as an adult.
The classic books below tend more towards modern classics and are the ones my boys have actually enjoyed.
Classic Books and Modern Classics For Children Roughly 10-14 years old
Where did I research Children's classics? Online lists like those from the Guardian, Independent, Telegraph, or BBC, and in good bookshops.
We can spend hours browsing good book stores.
My boys have read and enjoyed all of the books below, but obviously, there are plenty more to choose from. Our book recommendations are genuine and tested.
Books My Kids Enjoyed in 6th – 7th Grade
The Curious Incident of the Dog in the Night-Time by M Haddon. An incredible book and one every child and adult should read. The play adaptation of this book is on the iGCSE course my children are taking today for English Literature in an online school. It's well worth reading this book for its introduction to the workings of a fascinating and brilliant autistic mind. This book is set in the UK and concerns Christopher, a young teen, in his quest to solve a mystery and find his mother.
The Indian in The Cupboard by L R Banks. A Collins Modern Classic by a British author, this book (or series of books) is suggested for children age 9 years and up.
The Wreck of the Zanzibar and Everything by M Morpurgo
Haroun and the Sea of Stories by S Rushdie. Yes, a children's book by my favourite adult author, Salman Rushdie. Well worth a read.
Stig of the Dump by C King
All of the Harry Potter books by J K Rowling. Are they classics? Of course they are. The world of young literature is changed forever by the magic of JK Rowling. If your child is new to Harry Potter the boxed sets are the best way to go.
The Eragon Series by C Paolini. The Eragon series of novels were an early discovery for both my boys, I think they read them between 8 and 11 years old, multiple times. The writer was homeschooled and wrote these books very young. The Inheritance Cycle includes all four books and if your child loves dragons and dreams of being a dragon rider, these books are a fantastic fantasy winner. There is also a movie.
The Lion the Witch and the Wardrobe and all of the Chronicles of Narnia books by C S Lewis. I remember my child reading every one of these on trains in Thailand, he was maybe 8 or 9 but if your 6th to 7th grader hasn't read them yet, he or she probably should!
Five Children and It, The Phoenix and the Carpet and The Book of Dragons by E Nesbit
Watership Down by R Adams. Older and less sensitive kids only. This can be upsetting.
Just So Stories by R Kipling. I have read the Jungle Books to them aloud, they far preferred the Just So Stories, Think "How the Camel Got His Hump" and so on.
The Diary of a Young Girl by A Frank. World War Two History.
The Boy in the Striped Pyjamas by J Boyne Likewise, essential World War Two reading.
His Dark Materials Trilogy (The Golden Compass) by P Pulman
Percy Jackson and Everything by R Riordan. I owe Rick Riordan so much! He kept my kids happily occupied and absolutely fascinated by the world's diverse mythologies for many years. They were still reading Rick Riordan novels well into their teens. Choose from Greek, Norse, Roman, and Egyptian stories. There is talk of a Hindu series coming soon.
Huckleberry Finn and Tom Sawyer by M Twain. Some " old school" classics stand the test of time and still speak to modern kids. Mark Twain's Tom Sawyer and Huck Finn are two characters from another time and place that my boys enjoyed learning about.
The Old Man and The Sea by E Hemmingway. This one was a surprise! Something about this epic tale of the struggle between man and marlin grabbed my son. He loved this book. He read it young, around 9 years old, but it's great at any age.
Can you save this to Pinterest for us?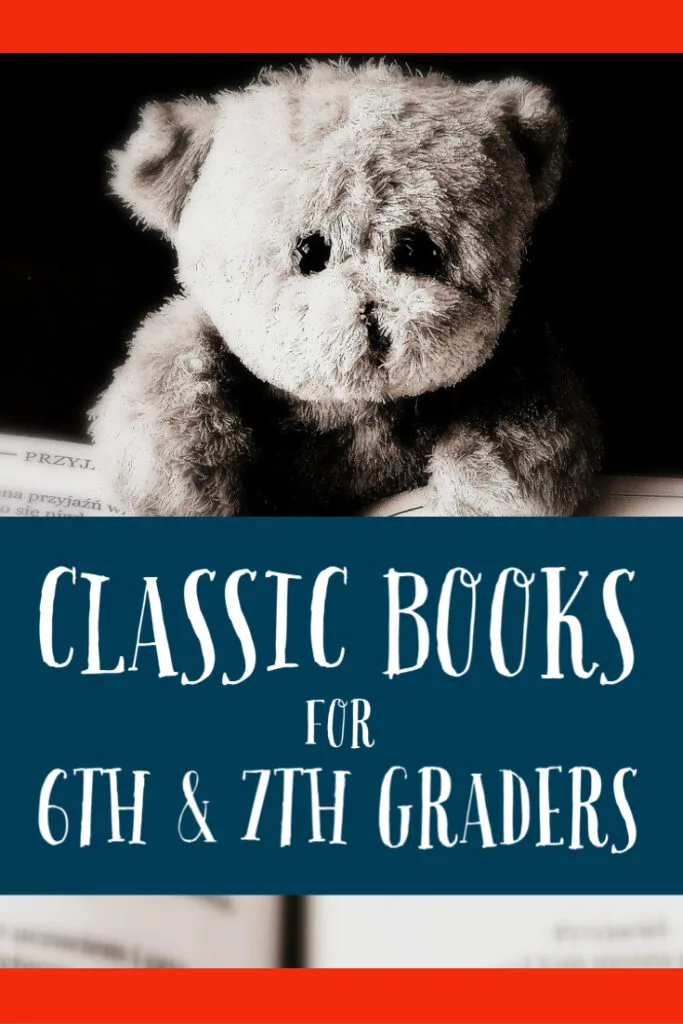 We hope you find our list of book suggestions useful. They're maybe not as conventional as some . However, this is an honest list of modern classic books my kids read and enjoyed at this age. Many of the "classics" left them cold. So maybe try these great books instead.
If you'd like to hire a car during your stay, use this car rental comparison tool to find the best deal!

We also suggest you take a look at this company to get a quote for all kinds of the more tricky adventure or extended travel insurance.

Try Stayz / VRBO for an alternative way to find rentals on homes/apartments/condos in any country!