This post may contain affiliate links.
This is an old post, I wrote it when we'd been on the road just months, I wanted to touch base with followers and let them know that we were finding time to do some "school" as we travelled around the world. We travelled like this for over 6 years. I wanted to share that the kids were making progress and that, simultaneously, they were learning from their environments. These little boys are now bigger than their mum, and it all worked out fine. If you're looking for our definitive guide to homeschooling while travelling you need to click the link, otherwise go to this post on worldschooling. Both open in a new tab so you can carry on reading this page. If you want tops on worldschooling teenagers, go here.
Yes, they can do algebra. Yes, they can read and comprehend to a high level. Yes, their general knowledge is good and their understanding of various topics deep. Yes, they are acceptable socially.
I watched my elder son last night chat animatedly for hours to a professional photographer in his 30s (he was also offered a job last night, no exams required).
I must admit, I have worried, doubted and stressed over the years but it's all come good. Throughout the process I've kept records in photos and spreadsheets, they have been learning every step of the way.
Back then I wrote: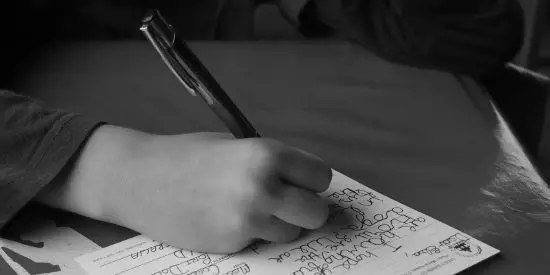 Homeschooling and Travel
"Travel as education is working out well, the homeschooling is going great. The boys are mostly verging on unschooled (you may need to find out what unschooling is, it is not an absence of education), we couldn't travel like this if we didn't believe in the effectiveness of unschooling at appropriate times, nor if we didn't believe that homeschooling and travel, not only go hand in hand, but are mutually beneficial.
Homeschooling is different for everybody, some people have programmes that they follow, we don't, mostly. When we were back in Australia I was a registered homeschooler, I submitted a curriculum, written by me, every year and we covered everything I put on it in our own way.
Homeschooling has never involved me standing at a whiteboard and teaching, why would it? The very idea is absurd. Our curriculum was acceptable to the government and our reports a year later, likewise state-approved.
I have written and submitted a curriculum for this year, but it's no big deal if we totally deviate from it and do something else. Homeschooling and travel, together, is never going to be school-at-home.
Even if we don't do anything that you would recognise as school for a while, older children will catch up quickly if they ever have to return to mainstream education, that's not our plan, but that scenario may worry some people.
What we have found over the last few years of homeschooling is that children are more than capable of educating themselves, naturally, through occurrences and experiences, from counting money to cultural and historic encounters.
If you haven't seen it first hand you may not believe me, but I've been observing and mentally crossing off huge chucks of the school curriculum. History is particularly easy to cover in this way.
How Much School Work are We Doing as We Travel?
There is some school work going on around here. Once we get settled into a town and have done everything that we are in a hurry to do (the educational tours and visits), we usually find ourselves with plenty of free time.
That is when I think of getting the books and computer programmes out.
If we have a lazy day, as we are having today, just hanging in a restaurant in Vang Vieng, I do some written or online work with each child. That is enough.
What Homeschool Resources do We Have With Us as We Travel?
Other than the world, the best homeschool resource there is, I have a few books in my backpack.
Excel English and Mathematics Year 6 for D, who would actually be in year 4 if he were in school, I picked this book based on his current abilities, some of the maths is too hard for now, but the English is a great level for him.
Learn Together Phonics, age 5+ for Boo, bought because it's a very small book, he hates it, so we don't use it much, but I haven't the heart to bin it just yet.
A lovely book called Explore. The Most Dangerous Journeys of All Time for all of us, about explorers. Vasco da Gama, Marco Polo, Scott and Amundsen, they're all in there. I read it to them and we use it as a reference book. It was a gift from a lovely friend just before we left Port Douglas, so it had to come.
Two Kindles loaded with classic children's literature for D (9) and easy picture books for Boo (6). Boo still refuses to read for pleasure, but I have a feeling he'll be using it soon.
D cut his reading teeth on Roald Dahl, after being bored and infuriated by the endless graded reading books he was expected to read in school. We have the Roald Dahls loaded, Boo won't read them, he says he wants to read Star Wars, so we'll help him with that.
A subscription to Study Ladder ($80/year) an online learning programme tied to the Australian curriculum. It's nice to dip into that occasionally, sometimes the boys will do it for fun, or for a bit of one on one mum-time. Study Ladder lessons are graded by year level, so I can see where the boys would be if they were in school in Australia, both are years ahead in most subjects.
One Laptop and two cheap Tablets. The laptop is a pain to carry but I couldn't live without it, the tablets belong to the kids. They aren't allowed to use them on buses and trains, that's when all the reading happens for D. He's a great reader, but if he had the option of computer games, that's what he'd choose.
Both are loaded with worthy TV shows and movies, the sort I consider educational, like Doctor Who and Yellow Submarine. They are also loaded with silly games and apps, which drive me insane, but the kids need some downtime, I suppose.
They're picking up a lot of computer-savyness by fiddling around with those things. We used to use online programmes for computer programming and animation when we were at home, but we haven't been doing any of that lately, they're too busy playing pool, a useful skill to have in social situations!
A box of pens and pencils and some notebooks. The plan was to get them writing travel diaries, that hasn't happened. D made one voluntary diary entry and that was it, if I try to force him it will turn him right off the whole idea.
We sometimes practice writing letters in cursive script, or maybe spelling a few words. We've just finished the Year 6 Direction and Coordinates section in his book so we've been practicing writing north, south, east and west in beautiful handwriting.
I keep it simple and within his abilities, he hates writing, the less he has to do, the more he's starting to enjoy it, if that makes sense.
Travel as Education, Where is the Other Learning Happening?
They learn all day, every day, any child will, given freedom and variety. They learn from reading menus, working out costs and calculating change, Boo loves to count money, each new currency presents new mathematical challenges. The Laos Kip comes in thousands, $1 is 7,000 Kip, there is some great maths in Laos!
They learn from meeting and talking to people, languages, manners and customs, along with how to behave and not to behave. Not everyone we meet is a great role model.
They ask questions, yesterday Bob Marley came up, we discussed music, history, geography and religion, all because we saw yet another Bob Marley bar.
They learn about agriculture, climates, wildlife, science, medicine, compassion and empathy. They learn about everything.
Homeschooling and Travel Opens Their Eyes, Makes Them Ask Questions.
Why does that guy build his house there, where it floods? Because he can't afford to live anywhere else and he looks pretty happy, doesn't he?
Can I become a Buddhist monk? If you like, but you can't become a Hindu.
What are all these pictures in this temple? Buddha's life story. Lets read it through pictures.
Why did so many people die building this bridge? Malaria, cholera, starvation and ill-treatment as prisoners in the Second World War. Shall we find out more about the war?
How do vaccinations work and what is a white cell count? After a trip to the hospital.
How come this kayak doesn't sink when it's got water in it? So much science!
This is how the learning happens.
I don't know everything, nobody does (teachers certainly don't), but if a question comes up that I can't answer, we have Google. Google is the biggest, most sensational educator ever invented and it's making education outside school easier every day.
I taught myself to create websites, SEO, coding, image manipulation, social media management and a million other skills using the internet. I flipped from professional scientist to writer and webmaster. Why can't any kid do the same?
I think one of the biggest problems we have in our society is that people feel helpless to do things for themselves. They are fearful and have a can't-do mentality that makes them look for a professional to do things for them.
If we all got rid of that fearfulness and accepted that 3rd party educators are often unnecessary. If we grasped that learning happens internally through want or need, and isn't something that is done to you. With these changes in understanding the population as a whole would reach new educational heights. But still, we are told that classrooms are best, it keeps things tidy.
So, homeschooling and travel, I'm a big fan, I think it's a better way to get an education than being confined to a room and a limited syllabus. What do you think? " You may want to read our full guide to homeschooling while travelling.
If you'd like to hire a car during your stay, use this car rental comparison tool to find the best deal!

We also suggest you take a look at this company to get a quote for all kinds of the more tricky adventure or extended travel insurance.

Try Stayz / VRBO for an alternative way to find rentals on homes/apartments/condos in any country!