We had flights booked for Bali in January 2020 and a plan to travel around Southeast Asia for a few months. We'd spotted a little bit of fuss about some virus in China in December 2019 and we were keeping an eye on it. A few days before we were due to depart Coronavirus suddenly became big news. Cases had been reported in Thailand, it was Chinese New Year and China was out there travelling. We were due to arrive in Bali during New Year and planned to move on to Kuala Lumpur and Malaysia once the seasonal flight price hike had played out. Those flights were booked and paid for too.
Any post on this site may contain affiliate links. We earn commission on these should you make a purchase. All recommendations are genuine and we are not paid to include products, hotels, and so on.
We were travelling with kids, so we did consider cancelling our trip. No parent would ever knowingly want to put their children at risk. Money wasn't really an issue, we didn't mind if we lost the cash, but we didn't want to panic and cancel unnecessarily over nothing. It was still very early days.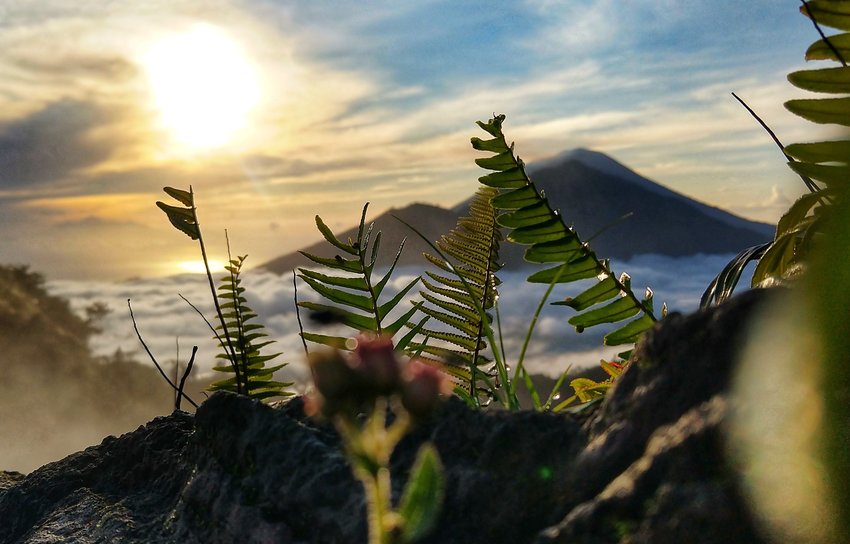 Of course, we didn't cancel our travel plans, we went ahead. Everything we were reading was saying that death rates were low, this new bug, Novel Coronavirus, wasn't particularly contagious and strong measures were being taken to contain it. We went ahead and that put us in a position to report on conditions and precautions in this coronavirus travel blog.
We got on the plane wearing our masks and with hand sanitiser in our carry on luggage. After years of full-time travel we know that hand sanitiser isn't often necessary. Honestly, we've not bought it in years. But just in case, we bought some. I used to work in hospital pathology so I was no stranger to masks. To me they seem sensible, so we used them until we chilled out a bit.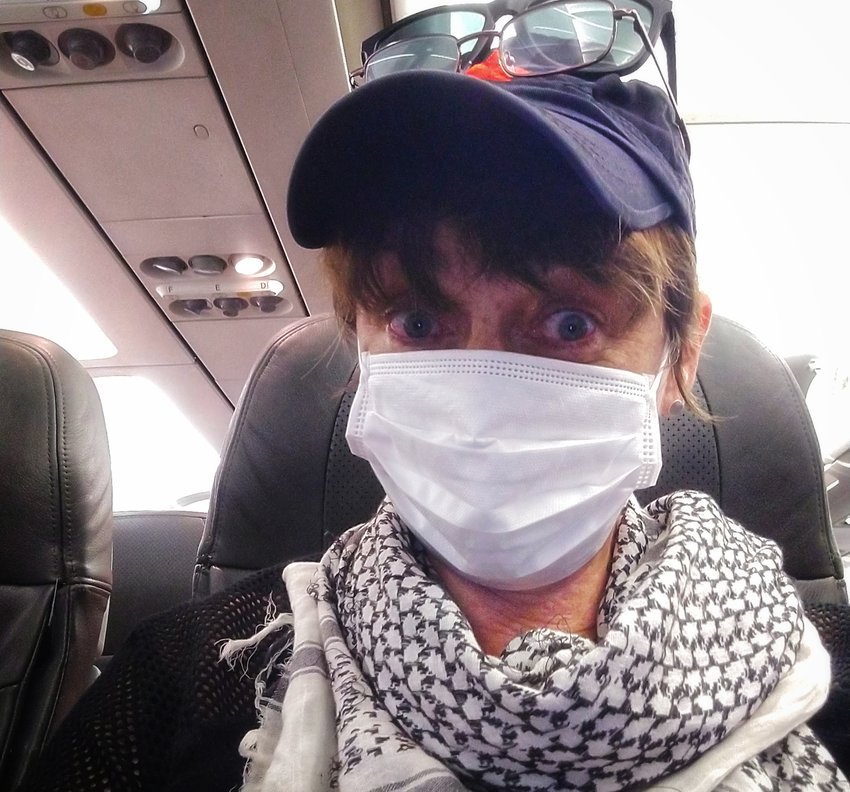 Nobody was coughing much on that first flight and on arrival in Bali we were met by a sea of mask-wearing travellers. The airport was still busy, Bali was busy and people were anxious.
Indians, Chinese, Southeast Asians, westerners, everyone, it seemed, was wearing masks. Pharmacies in Bali were busy, often with worried Chinese tourists stocking up on masks, sanitiser, vitamin C, anything that could help.
We avoided busy pharmacies as we figured some of the customers would be sick. I had an injured toe, we were visiting pharmacies for cleaning and dressing products and we turned away more than once from a busy shop. Paranoia or sensible? I don't know but it seemed right at the time.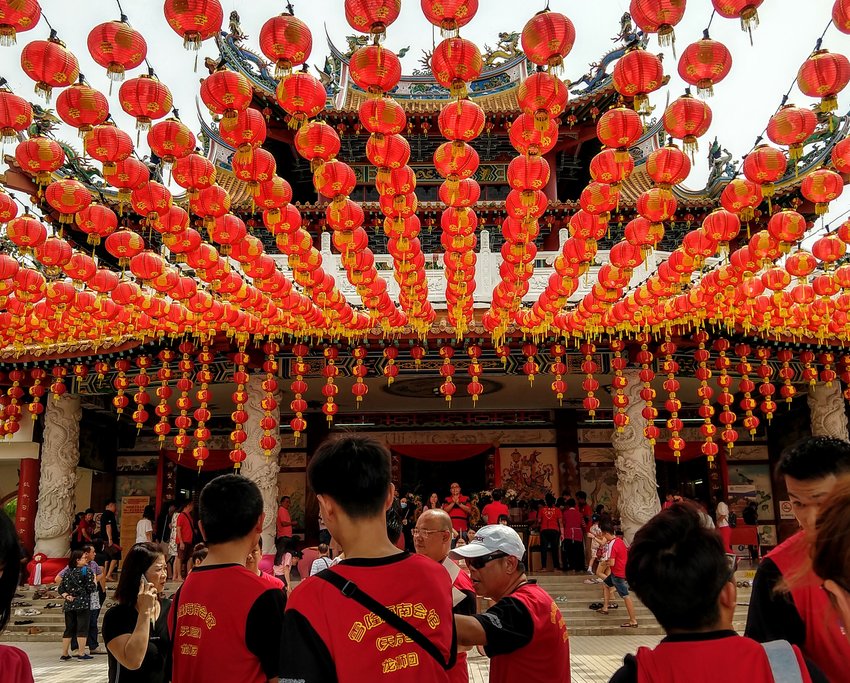 After Chinese New Year crowds started thinning out as China's travel bans kicked in and more and more people cancelled their holidays. 6 weeks later when we flew out of Bali we were seeing empty planes, empty hotels, low prices and a tourism industry on its knees. By that time airlines were starting to cancel flights and more and more countries had travel restrictions in place. The difference in tourist numbers was huge.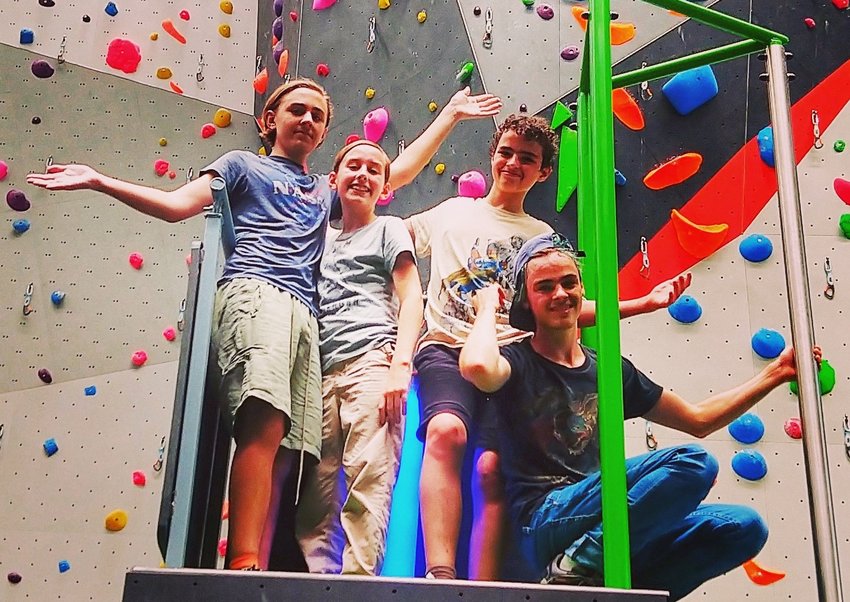 We tend to get sick if we spend a lot of time in crowds, particularly crowds of kids. We all had terrible flu once after visiting Legoland Malaysia near Johor Baru. On this trip we had appointments at two water parks, Sunway Lagoon in KL and The Lost World of Tambun at Ipoh. Both were practically deserted. We also visited an indoor climbing gym in KL, it was empty. This trip was about research for our Kuala Lumpur with Kids post and we visited a lot of attractions.
We were meticulous about hand hygiene and weren't particularly worried. We chatted to staff, their visitor numbers and cancelled bookings were like nothing they'd ever seen before.
Airport Health Monitoring and Precautions
Airports had hand sanitiser everywhere. Most had bottles on the counters at immigration. Shops and restaurants likewise. All airport staff wore masks, some, not all, flight attendants wore masks. At every airport we flew through in Southeast Asia the thermal imaging equipment was on, and manned. We travel Southeast Asia with kids often, we always see this gear and it seems to be switched off. This time the cameras were very much on.
Every airport asked us if we'd been to China, Hong Kong or Taiwan in the last 14 days. Some gave us health questionnaires, others printed health advice sheets. Nobody out there is ignoring the potential COVID-19 pandemic.
We did set off a temperature scanner, I think it was Kuala Lumpur. An alarm went off and we freaked. It turned out my son's insulated bottle of warm water had triggered it. I have no idea what they'd do if their scanners did show you had a fever.
Every airport, Bali, KL, Miri, Sarawak, Sabah, Kuching, had precautions in place.
Were There Shortages?
One airport, I think it was in Sabah, had no hand sanitiser to buy. Otherwise we've been able to buy everything, everywhere. We haven't seen evidence of the panic buying that's happened in Australia and the UK.
Did We Get Sick?
We have all had colds. My son had quite a nasty cough. Have we had it? I have no idea. There seemed to be significantly more people coughing and sneezing that usual. On some planes and buses there have been individuals with seriously bad coughs. We'd pretty much expect to pick up colds or even flu at this time of year in crowded places, so nothing seemed out of the ordinary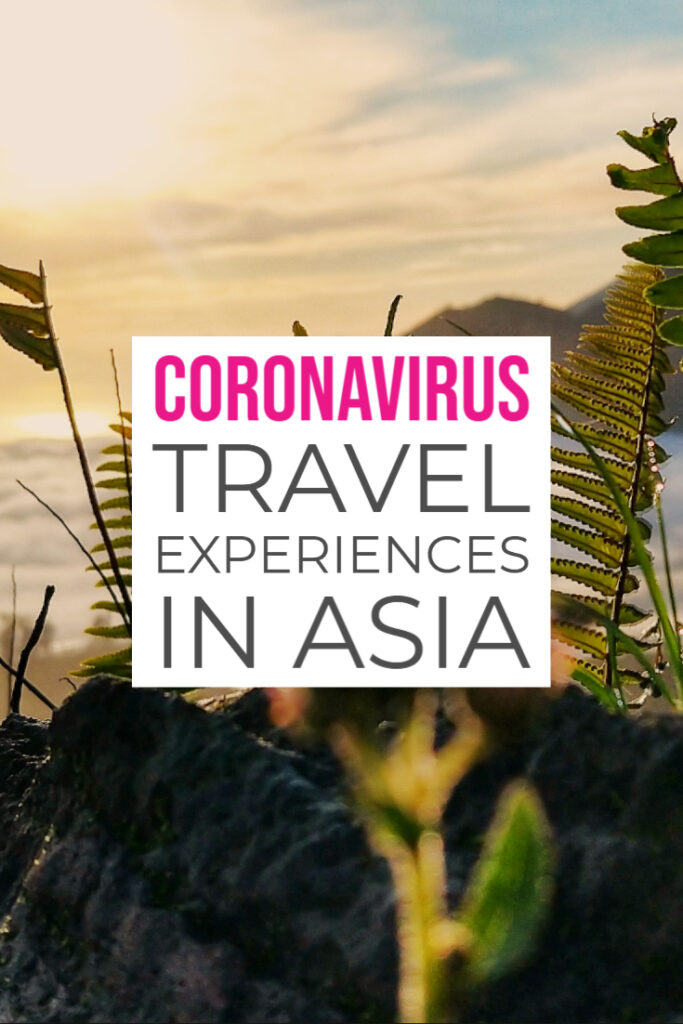 Precautions We Have Taken
I'm a hand scrubber, always have been. Working in hospitals for 20 years you get used to scrubbing your hands a certain way and I've tried to get my husband and kids more enthusiastic about vigorous hand washing. We did, certainly wash our hands more often and that's easy to do at any airport, restaurant, just about anywhere you go.
I've always told the kids not to touch anything unnecessarily, they're pretty good at that. Planes can be filthy so when flying with kids that's a golden rule, don't touch anything if you can avoid it. We stayed out of crowds somewhat. We cancelled a dance performance and climbed a volcano instead. Again, we were researching for a post, Bali with Kids. Fresh air and exercise was probably a good idea.
We tried so hard to eat well but it proved impossible. Malaysia doesn't seem to eat fresh fruit and veg and our diets have been utterly terrible. It's got us down and we've had a tough time because of it. We resorted to fizzy vitamin C plus zinc tablets and multivitamins.
So was it OK, travelling during the Coronavirus scare? Yes, for us it was fine. We were more cautious than usual and we were lucky that none of our flights were affected. Plenty of flights are now being cancelled. A lot of the effects of this virus have worked in our favour, prices dropped for hotels and flights. Nowhere was busy. Did we enjoy our trip? Somewhat. This trip was mostly work but we try to have fun too. Sabah and much of Malaysia got us down. I'll tell you about that some other time. Am I worried about my elderly relatives? Yes, very much so. Are you out there travelling right now or wondering if you should travel soon? How do you feel about this? Tell us in the comments. Stay safe out there.
Alyson is the creator of World Travel Family travel blog and is a full-time traveller, blogger and travel writer. A lifetime of wanderlust and now over 7 years on the road, 50+ countries allowed the creation of this website, for you. She has a BSc and worked in pathology before entering the travel arena and creating this website. World Travel Family Travel Blog has been helping you travel more, better and further since 2012, when Alyson and James first had this life changing idea. On this site you can find endless travel information, tips and guides plus how to travel, how to fund travel and how to start your own travel blog.