This post may contain affiliate links.
Wales with kids. Things to do in Wales with kids next summer holidays and in autumn and winter this year. We've listed plenty of things to do in Wales for kids outdoors, in cities, in remote places far from crowds, as well as the usual tourist attractions. Is taking your kids to Wales a great idea? You bet it is. Wales is beautiful and offers families and kids so many wonderful things to do. A holiday in Wales could be just what your family needs. Fresh air, wild places, castles, the great outdoors, and beautiful unspoiled scenery along with history and fun attractions make Wales the perfect staycation or holiday destination for a family.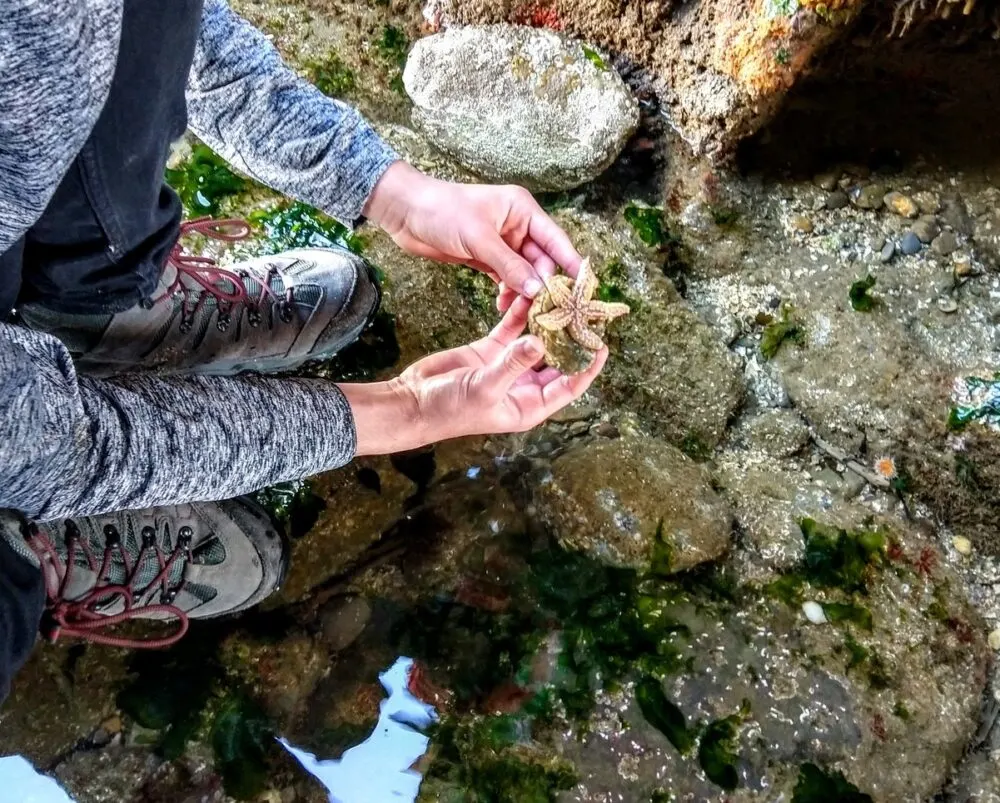 I am Welsh, I'm from Wales and I've taken my kids home to Wales many times. Here's my pick of the top things to do and places to go in Wales with kids.
Our index below should help you jump to the information you need, this is a very long collection of things to do and see.
Wales With Kids
Wales is a country and is also a part of the United Kingdom of Great Britain and Northern Ireland. Wales is beautiful, has popular beaches and some fantastic family attractions. Wales is very child friendly, and is a great place for a family holiday.
To drive to Wales from London should take about 2 hours if the traffic is good, so you can easily visit Wales and check out some of our fabulous castles as part of a trip to London if you are visiting from the US, Australia, or internationally.
Cardiff does also have its own airport and buses (coaches) and trains connect England and Wales.
Things to do in Wales with Kids
Things to do in Wales with kids are so many and so diverse that this will be a long list. Don't let that put you off.
Choose north, mid, or south Wales, the Welsh coastline, beaches or central Wales.
Check out the attractions and outdoor places below for a fun day out, day trip, or holiday.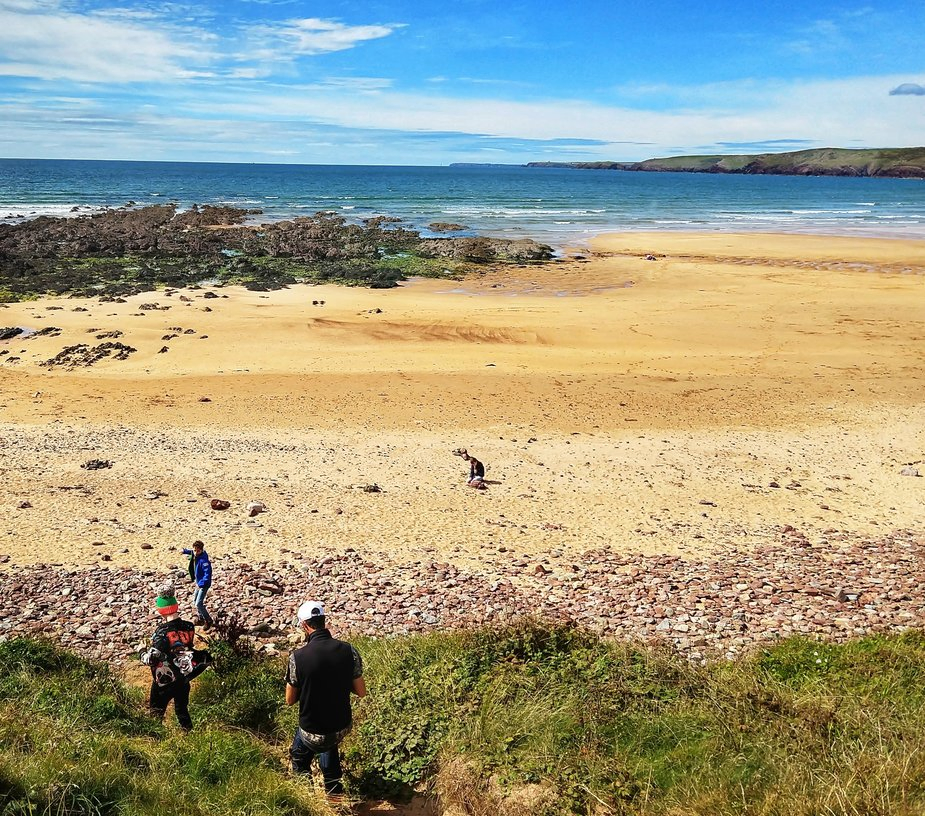 As we are creating this post for 2022 and Wales is easing out of lockdown, please be very careful to check what's open and what's closed. Things are changing fast.
Even some walks and public outdoor spaces have had limitations and closures. We give you dates for reopening where we have been able to find them.
Wildlife in Wales For Kids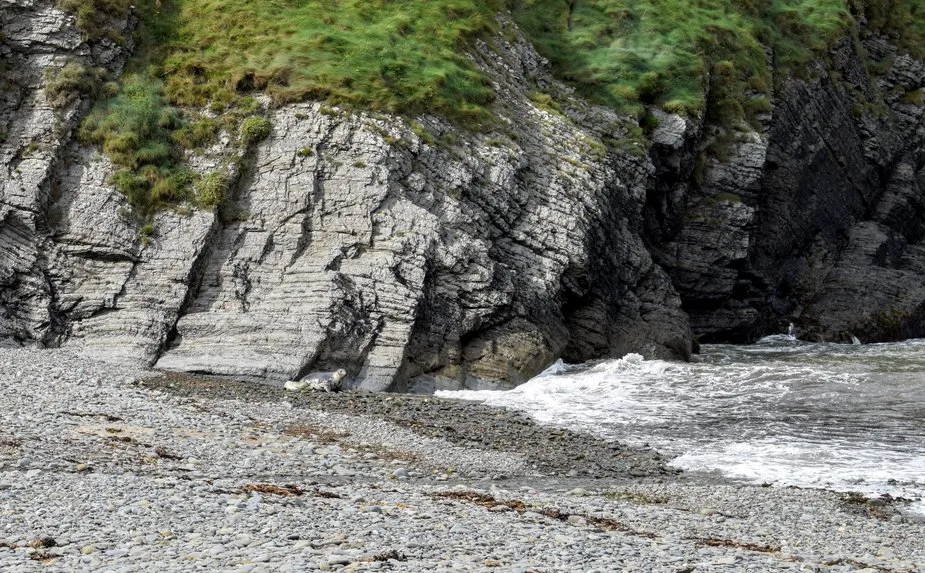 Most kids love wildlife and Wales provides opportunities to spot seals, puffins, red kytes, even dolphins, on dedicated boat trips.
Dolphin spotting trips from Wales can be found in popular tourist hot spots such as New Quay and Cardigan Bay.
You can see seals off Caldey Island Tenby. We saw baby seals on the beach of the Pembrokeshire Coast. The photo above was taken at Cwmtydyu Beach near New Quay.
The baby seals are normally around from August to December. Be sure to keep your distance, binoculars are useful.
You can go looking for deer at Margam Country Park just outside Port Talbot, Dinefwr House, Llandeilo and, Coed y Brenin forest near Dolgellau.
Climb a Hill or Mountain in Wales as a Family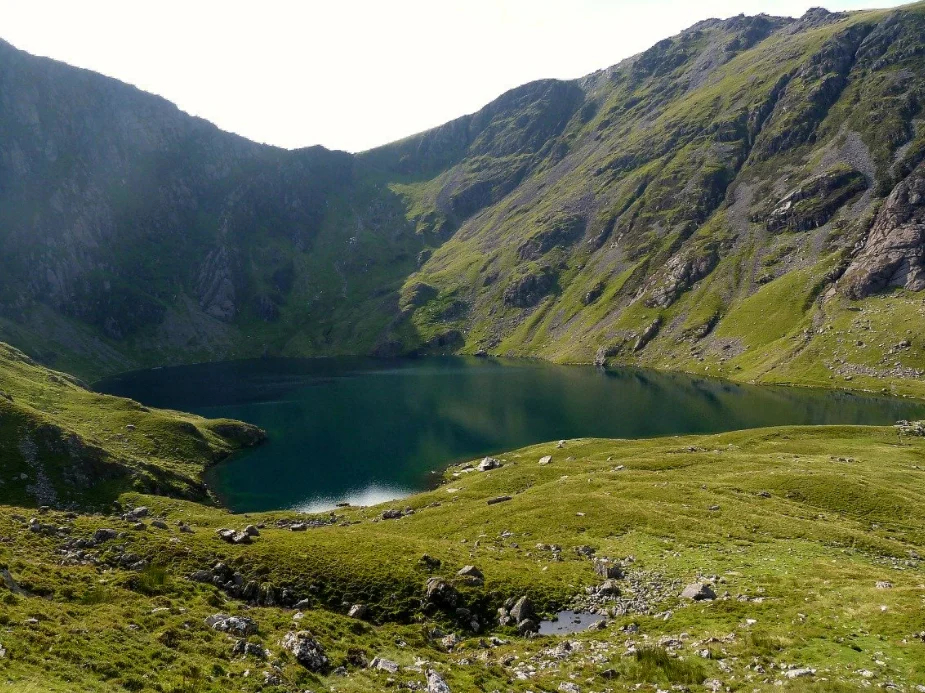 Wales has plenty of hills and mountains to climb. Is this a good thing to do in Wales with kids? We think so.
My kids enjoy a challenge and a run-around and generally aren't phased by climbing mountains or going for a walk.
After all, they've been to Everest Base Camp! They've also been up Ben Nevis in Scotland, that was just a good morning's walk for my young teen.
Mount Snowdon, being shorter, shouldn't be an issue, but you'll need to be extra sensible with kids and know their capabilities. The mountain environment has many hazards.
Some hills and mountains to climb in Wales with kids are listed below. The big three are Snowdon (1,085m), Cader Idris (893m), and Pen Y Fan (886m). Together these make up the Welsh Three Peaks Challenge.
High Carneddau from Ogwen, Snowdonia
Minffordd Path, Cader Idris
Cader Idris Pony Path, Snowdonia
Pen Y Fan the highest point in the Brecon Beacons
Twmbarlwm (419m) near Newport South Wales.
Walking or Hiking in Wales with Kids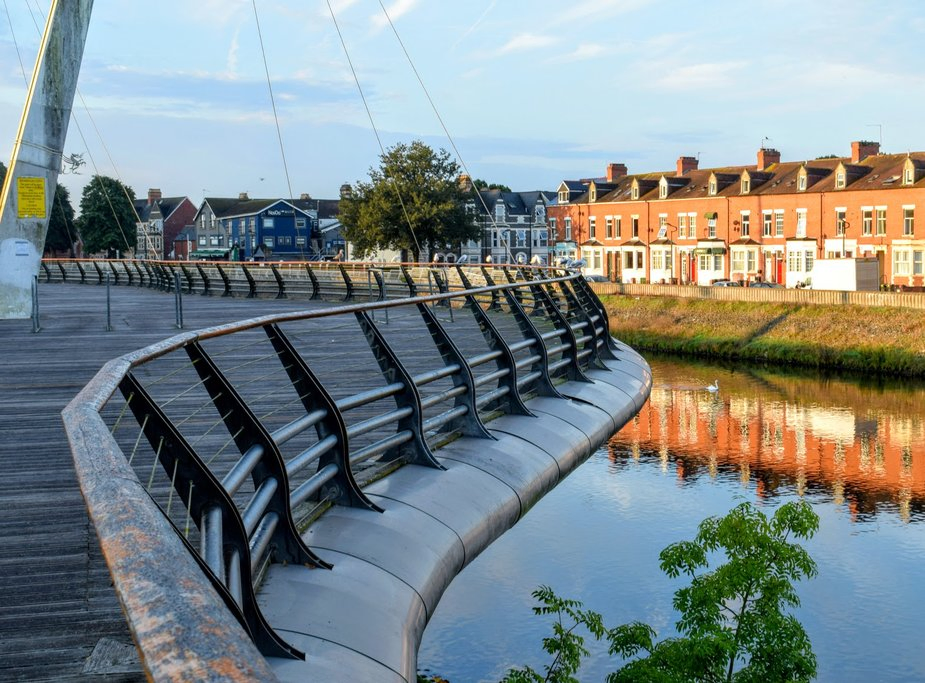 If climbing hills and mountains isn't for you, Wales also offers lots of classic flat walking trails that you could complete with kids. Popular hikes include those listed below.
Remember that they're never truly flat, all walks are a little bit up and a little bit down. Again with kids, be super-mindful of safety.
The Glamorgan Heritage Coast
The Taff Trail, 55 miles, 89 km from Cardiff to Brecon
The Wales Coast Path, a continuous 870 mile path.
The Preseli Hills
The Pembrokeshire Coast Path 186 miles 299 km
Rhossili Bay
The Taf Estuary in Carmarthenshire
Llangollen Canal Path
Offa's Dyke
Big Pit National Coal Mining Museum, South Wales, for Kids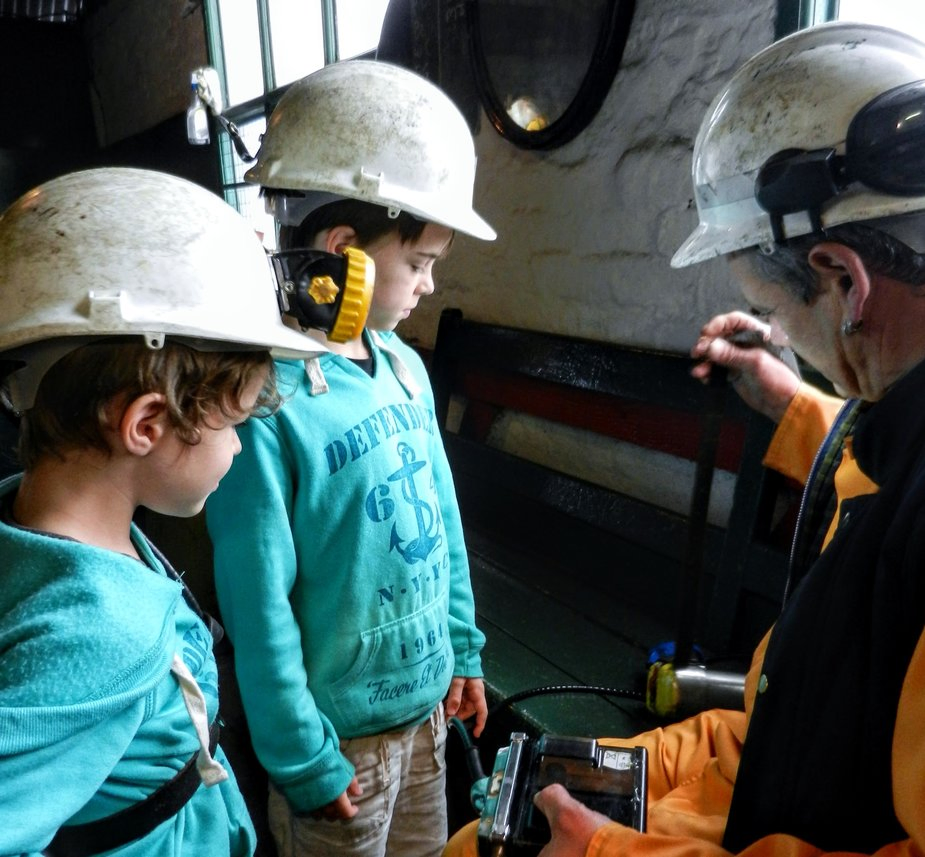 We re-visited Big Pit National Coal Mining Museum in Blaenavon, South Wales in 2023 and it was fantastic, with new additions and upgrades. This actual Welsh coal mine has been turned into a museum, and it's free. Check their website for opening dates.
This working coal mine museum was one of the highlights of Wales for my kids when they were young, and also as teenagers. It is absolutely worth visiting and is an easy drive from Newport or Cardiff.
We were able to go down a coal mine, in the original miners' cage and discover mining life from years gone by. This place is absolutely worth your time. Admission was free but parking at the site cost us 5 UK Pounds.
The Blaenavon Iron Works and historic village is nearby if you wanted to make this a full day out. The drive to Blaenavon is a great way to see the Welsh Valleys.
We wrote a full post about our visit to Big Pit here.
Museum of Welsh Life St Fagans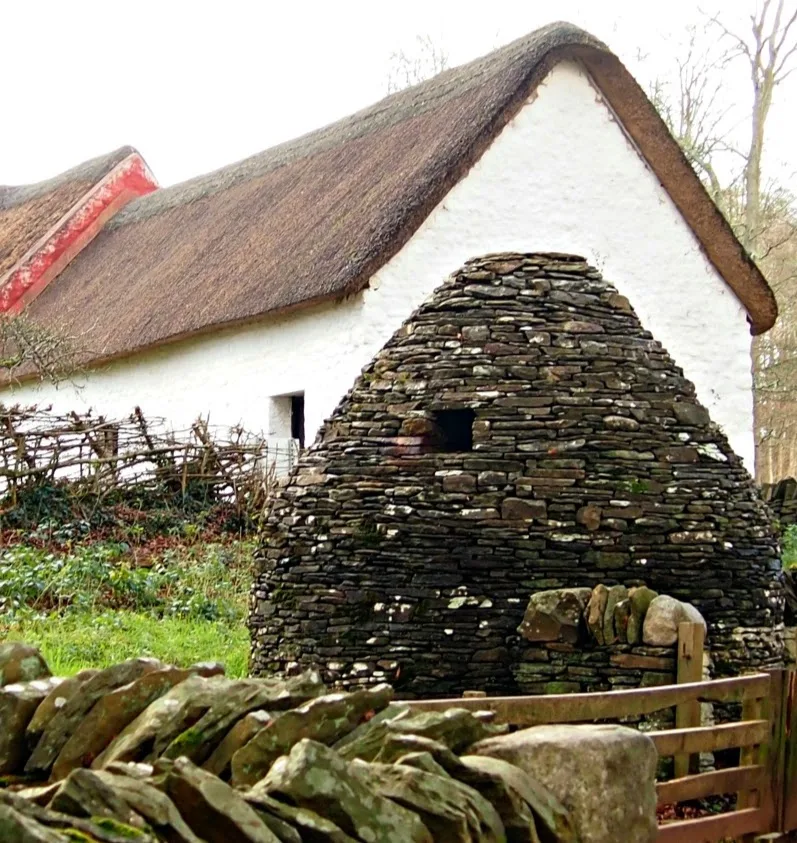 Again, this museum of Welsh history, heritage and life, is well worth your time and most of it is outdoors, very near Cardiff in South Wales.
My kids loved having a run around here and the reconstructed Welsh houses and cottages can very much be enjoyed from the outside. We have a full review of The Museum of Welsh Life with kids.
Go Camping or Glamping in Wales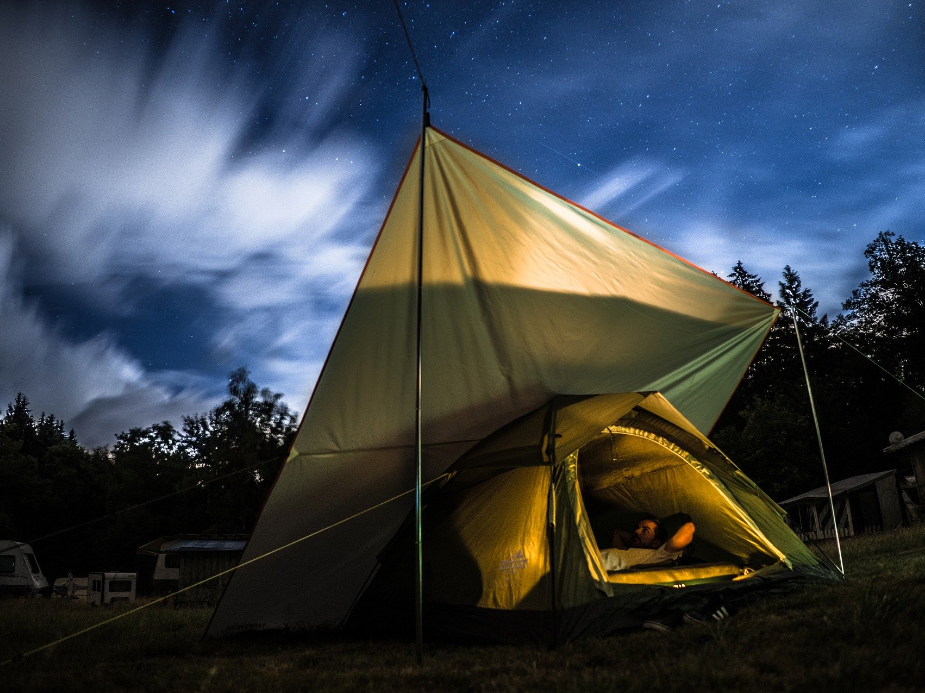 There are many campsites in Wales.
Popular camping spots in Wales, that are great for kids, include many beaches and remote areas.
It looks as if there are quite a few glamping opportunities currently open in Wales, this one for instance. They seem to be taking bookings but it's probably best to talk to owners directly through the Airbnb messaging system.
Take Your Kids Fishing in Wales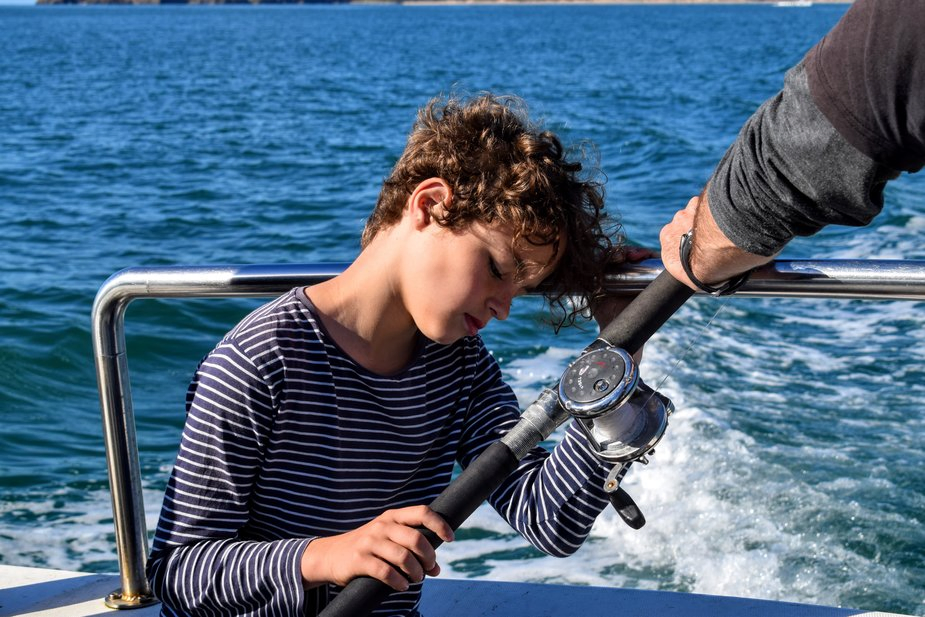 Fishing is popular in Wales. You can go independently or arrange boat trips both to inland water and to deep sea fishing spots.
Both sea fishing and fresh water fishing are possible in Wales.
Stay In a Welsh Cottage or Airbnb
Sometimes it's nice to just have a change of scene and Airbnb is a very good place to find somewhere to take a break. Find your country cottage or wind-swept seaside base.
Learn To Surf in Wales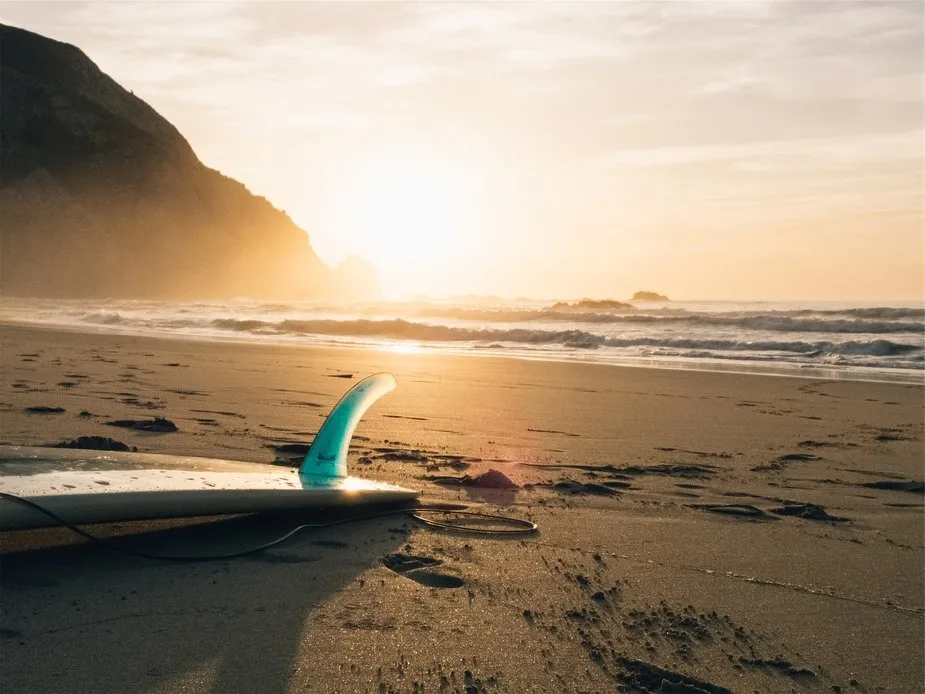 Wales is actually pretty popular for surfers and should your kids want to learn to surf, then they should!
You can take surfing lessons in Wales on The Gower Peninsula, The Glamorgan Heritage Coast, Anglesey and Pembrokeshire. A full list of potential surfing locations for kids in Wales is coming soon.
Visit Welsh Reservoirs, Rivers, and Lakes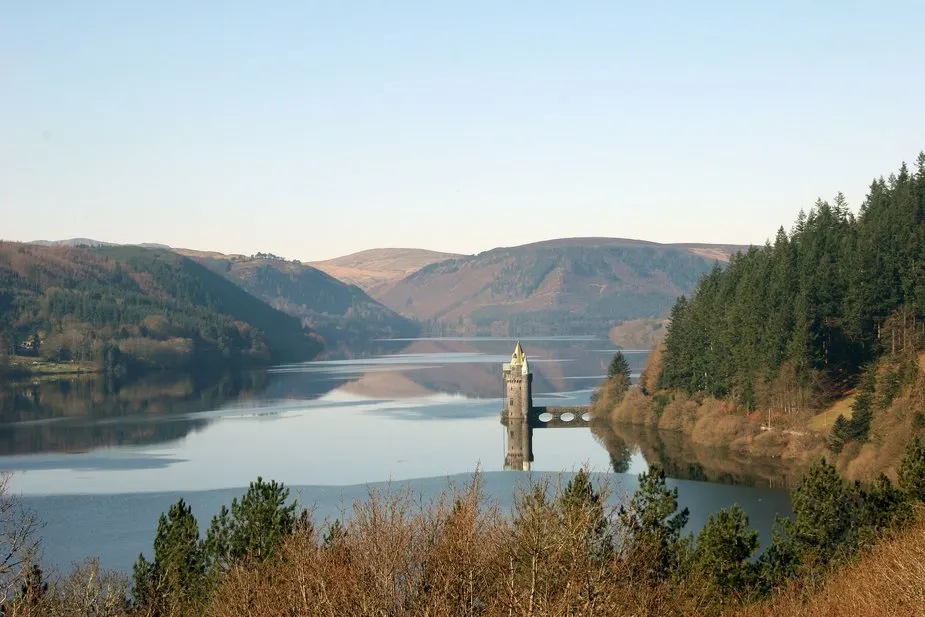 Wales has several scenic reservoirs and many beautiful lakes for you to check out. Take a look at this website for a full list.
How about windsurfing, rowing, kayaking, or white water rafting? All of these are available in Wales. A few examples of water sport possibilities below.
Canoeing, windsurfing, rafting, sailing, and kayaking at Bala Watersports, Snowdonia National Park.
Llangorse Lake boat hire, paddleboards, kayaks, rowboats, fishing boats, and more. Brecon Beacons National Park.
Coasteering in Wales
Coasteering is an active physical day out on the rugged Welsh coastline, notably in the Pembrokeshire area.
The activity involves climbing, scrambling, and plunging into coastal waters. It's a lot of fun and again, gets your kids active and out in the fresh air.
Coasteering for families or kids can be found at Celtic Quest Coasteering in Pembrokeshire. They say they are taking bookings from the 14th July. Adventure Beyond Coasteering offers kids and educational coasteering in West Wales. If you're in South Wales, near Cardiff or Swansea, try Adventures Wales.
Gorge Walking
Gorge Walking is similar to Coasteering, in that you'll likely be clambering, climbing and getting wet jumping waterfalls. Gorge walking is available in South Wales, around Cardiff, Swansea and The Brecon Beacons. Find out more here.
Visit Woodlands and Forestry
When I was a kid it was a Sunday treat to go for a walk in the woods. We'd go to Wentwood usually, run and play hide and seek with my dad. Those were good times. Get your kids out in the woods!
Scenic Drives in Wales
I always hated sitting in the car as a kid but scenic drives are popular, particularly when babies and toddlers need a nap. A drive can buy mum and dad some peace and quiet.
Famous scenic drives in Wales include the A4069 Black Mountain Pass, made famous by Jeremy Clarkson in Top Gear.
This road cuts through the western part of the Brecon Beacons with spectacular views across the Tywi Valley. People say it is best driven North to South although the best views are found heading in the opposite direction.
Another beautiful route is from Aberystwyth along the A4120 to Devils Bridge Falls. This small road follows the valley along.
Once at Devils Bridge Falls you can continue on along the B4574 which will take you to Rhayader via Cwmystwyth which is the centre of Wales. Note that while beautiful these roads are small so take your time and enjoy the scenery.
If coastal scenery is more your thing then the drive from Tenby to St Davids in Pembrokeshire is one of the nicest Welsh roadtrips you can do.
Windswept beaches litter this coast and you can make the journey longer or shorter depending on which roads you follow. St David's is a cathedral town which is the final resting place of St David, the patron saint of Wales.
Make sure you leave enough time to explore St David's cathedral.
Surf Snowdonia
Surf Snowdonia was the UK's first public wave garden and it is what it sounds like, a place to surf in the Welsh Mountains. Visit their website to check for the current situation.
Cantref Adventure Farm
Perfect for families with young kids this adventure farm has numerous rides including pony rides and opportunities to pet and feed animals on this working farm.
They also have accomadation options including bunkhouses, dorms, and places to pitch your tents.
There is even an indoor area if the weather takes a turn for the worse.
Located only 3 miles from Brecon, the centre of the Brecon Beacons, Cantref is easy to get to from most parts of the UK. Visit their website for latest activities and opening information.
Oakwood Theme Park
Oakwood theme park is set on 80 acres of land located just outside Haverfordwest. This makes it a perfect location for anyone that is holidaying in the Pembrokeshire region and especially people staying around Tenby or Saundersfoot.
With some bigger and smaller rides this theme park will keep the whole family occupied for the whole day. For local people you can even purchase a season ticket which allows access for the whole year.
One of their main attractions is the wooden roller coaster which is rated as one of the best in the UK. And according to their website goes even faster in the rain! They are due to open on 20th of July 2020. Please check before visiting as this could be delayed, as all openings could be.
Castell Coch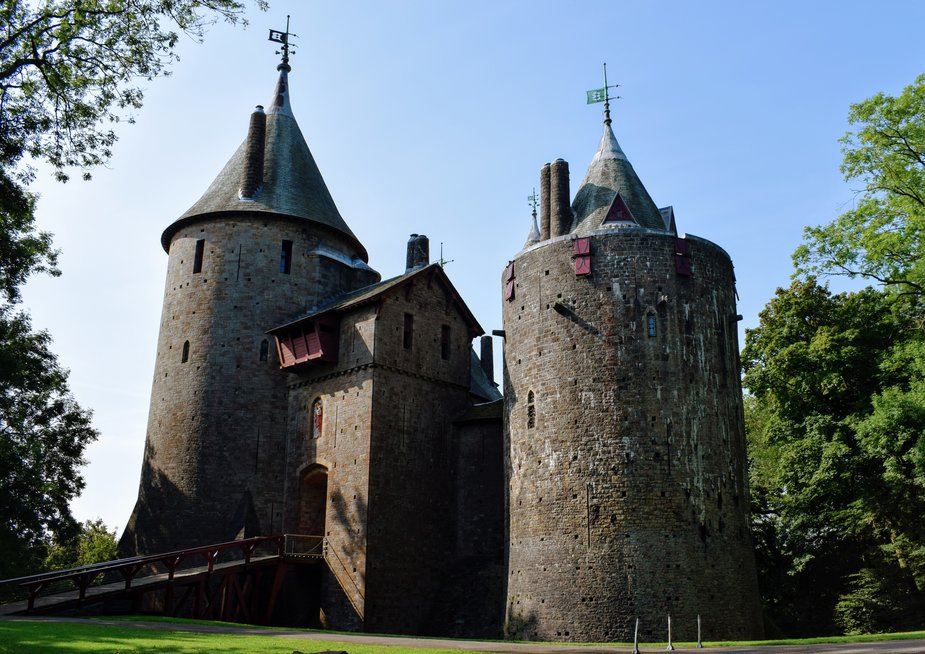 Less than 7 miles north of downtown Cardiff this Castle is a perfect escape for a morning or afternoon. Castel Coch was actually built on the 13th century ruins of another castle which was used by Marcher lord Gilbert de Clare as a hunting lodge.
The Marquess of Bute was responsible for building the now standing castle with William Burgess designing it. These days it is open for visitors and can be hired for private events such as weddings and dinners. We have a full post on Castle Coch here if you'd like to learn more.
Unfortunately, this castle is closed at the time of writing, check the Cadw website for latest news on all pretty much any castle in Wales with a ticket or information desk.
Chepstow Castle
The oldest post-Roman stone fortification in Britain, Chepstow Castle was built in 1067 by the Norman Lord William FitzOsbern, a relative of William the Conquer.
Chepstow Castle has been instrumental in conquering and keeping the Welsh under English control. In the 12th century, Gwent was the first independent Welsh kingdom to fall
If you're a castle lover and or history lover this castle is one not to be missed. Also great to break up your journey and stretch the legs. Again, Cadw ( link above) will give you the most reliable reopening information. At time of writing it remains closed.
The Red Kite Feeding Centre at Gigrin Farm
What started out as a successful sheep farm has now become both a feeding and rehabilitation centre for red kites. Feeding happens everyday of the year at either 2 pm or 3 pm (BST). There are 5 separate hides and they're suitable for disabled access. Bookings aren't essential and there is a cafe onsite with free parking.
The Red Kite Feeding Centre is due to open on 18th July 2020. Check their website for latest news.
Wales Ape and Monkey Sanctuary
This sanctuary houses a multitude of primates but also looks after numerous other animals from wolf dogs right through to donkeys.
You can walk around and see the animals and the sanctuary is normally open all year except for Christmas Day.
A big highlight, if you have time, is becoming a keeper for the day. Bookings are essential for this activity and it's a great way to get closer to both the rescued primates and other animals. According to their website, they plan to open on the 20th July 2020.
Llechwedd Slate Caverns
Llechwedd Slate Caverns and walking tours won a prestigious tourism award last year. A great adventure to see how and why slate became so crucial to Wales's make-up and economy over the last few hundred years.
This tour covers both the above ground areas and the caverns below. See where nearly 17000 men, at the mine's peak, were extracting half a million tonnes per year of Welsh slate.
Please check their website for latest opening information but normally bookings are only required for larger groups although you may get a discount from booking early. Free bus and car parking. Please note that while the caverns are open from 9-5 most days the last tour leaves at 3:30 pm.
Folly Farm
This zoo, farm and play centre is in Pembrokeshire, South Wales. They have over 750 animals for kids to enjoy.
Folly Farm is open! They opened to season pass holders on July 8th 2020 and are open to everyone on July 13th. Things will be a little different there, check safety information here.
Be ready for unforeseen closures, we're all used to the Coronacoaster by now.
Techniquest (Cardiff Bay)
Techniquest is the UK's longest established science centre. Located in Cardiff Bay in what has been transformed into a purpose built building it is open to both the public and to school groups.
Bookings aren't essential but you'll get a discount by booking online in advance. It will also give you an opportunity to see what is on. Science exhibitions are periodically changed and improved. Totally undercover this is perfect for those wet winter days. Be sure to check they are open.
Techniquest Glydwr
Techniquest Glyndwr is located in Glyndwr University, North Wales this science centre has over 75 hands on exhibits all under one roof.
There are usually twice daily shows, although during term times these can be weekends only. While smaller than its sister complex in Cardiff Bay it is well worth a visit. Their website didn't give current opening information when we looked.
Go Ape Zip Lines and Ropes
While there are numerous outlets across the UK, Margam, located to the west of Cardiff, before Port Talbot and just off the M4, is where Go Ape have their only Welsh centre.
They have the largest Tarzan swing in the UK here, with a massive 6 m drop. With sea views as well as views across the parks containing Wales's largest deer herd it is picture-perfect.
Bookings aren't normally essential but advised, especially if you're on a tight time schedule. There is free parking but note it is a 15 minute walk up to Go Ape so allow plenty of time. Check for Covid opening restrictions.
The Centre For Alternative Technology
Spread over 7 acres, Centre For Alternative Technology or CAT, is all about sharing and showing you an environmentally responsible way of life from buildings to organic gardens.
One of the cool things about CAT is that you may get a 20% discount if you come on foot or by bicycle. This discount is only available onsite. Don't worry if you're coming by car you can book online for your tickets. For opening times, check here.
National Roman Legion Museum & Roman Ruins at Caerleon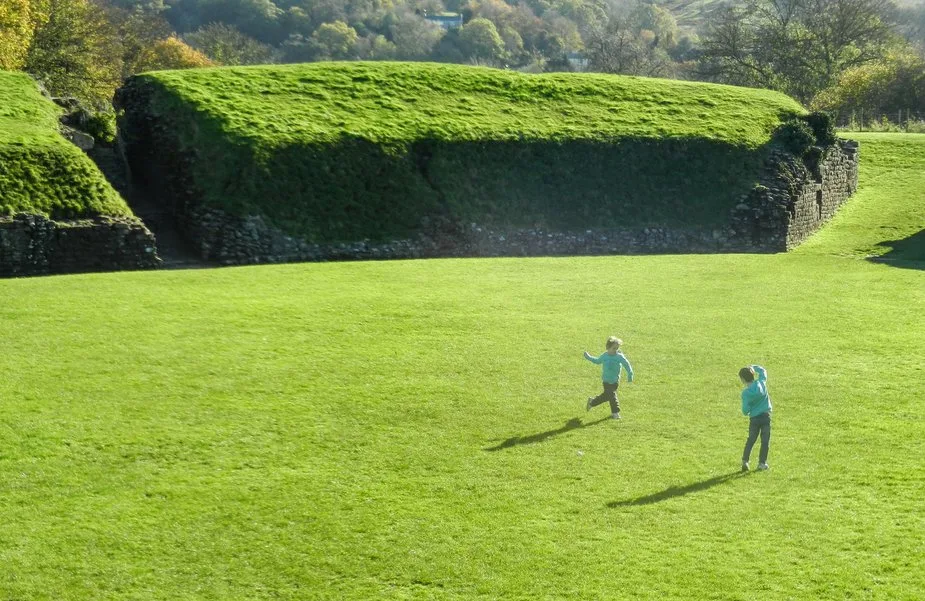 Located in Caerleon, South Wales which was a Roman settlement and fortification from approximately 75 to 300 AD the National Roman Legion Museum houses artefacts and other displays that were found in the surrounding areas.
We took our kids when they were quite small and they had great fun in this compact museum. It's very hands-on and kid-friendly.
An amphitheatre is a good place for a run-around and, of course, the whole Roman experience is of great educational benefit to school-age youngsters.
Caerleon is a lovely town, I grew up near here. See if you can get lunch on The Green.
Besides the museum, you can still see the amphitheatre, baths, and parts of the barracks. You could easily spend a half-day exploring this area and it is perfect for kids of all ages as a lot of the sites are outdoors. Due to open 1st September.
Rhondda Heritage Park
The Welsh Mining Experience is located here and you can go down into a once working coal mine. Tours are suitable for all ages and family groups are welcome.
There is even an interactive ride at the end of the tour tht can only be found here. If you're after some food there is a cafe onsite.
Bookings are advised and all tours are conducted by ex coal miners giving you a real look at this old industry.
Tree Top Adventure Golf
Located in central Cardiff, in St David's this mini golf adventure area is perfect for the whole family. Fully indoors so perfect for all weathers. Everyone is catered for here with a fully licensed bar and cafe on premises.
Fantasy Farm Park
Great for younger kids and families this farm has all your traditional animals including cows, sheep and goats. You can get up close and pet them if you'd like. There is also both an indoor and outdoor play area plus a nature walk through the farm (open summer only). There is a restaurant onsite and free parking.
The Royal Mint Experience
Located north west of Cardiff this is where the UK makes it's money, both coins and notes. There is a lot to do here besides seeing the currency.
There are various displays that deal with 1000+ years of history of the mint. You can elect for a VIP tour (over 16 only) that has 3 levels and offers various levels depending on what you pick and pay for.
Bookings aren't essential but recommended but for the VIP tours they are required. You can book tickets here.
Dylan Thomas's Boat Shed and Laugharne
Dylan Thomas's boathouse, a personal favourite of mine, is located on the River Taf in the town of Laugharne and has been turned into both a cafe and musuem.
Entry is free to the cafe and you can inspect Thomas's house from outside, but there is a charge to see the mock-up of Thomas's boatshed room where he wrote a lot of his works. Both are located approximately 90 minutes west of Cardiff.
National Botanical Gardens
A great place to spend a morning, afternoon or even a whole day. With their glasshouse, bee keeping area with half a million plus bees or just the variety of gardens there is something here for everyone.
Located less than an hour west of Cardiff and only 30 minutes from Swansea it is ideally located for most of Southern Wales.
As an added bonus anyone that cycles to the gardens and hands in their helmet gets half price on adult admission.
Penarth Pier
A lovely art deco building from the Victorian era. Penarth Peir is like a lot of piers across England and Wales. Now transformed into a theatre and arts centre and run by not for profit Penarth Arts and Crafts Limited.
There is a cafe here and you can walk along the pier to get great views both out to sea and back across the shoreline. Parking can be hard to find close by during peak times as the esplanade has limited spaces.
Cardiff Bay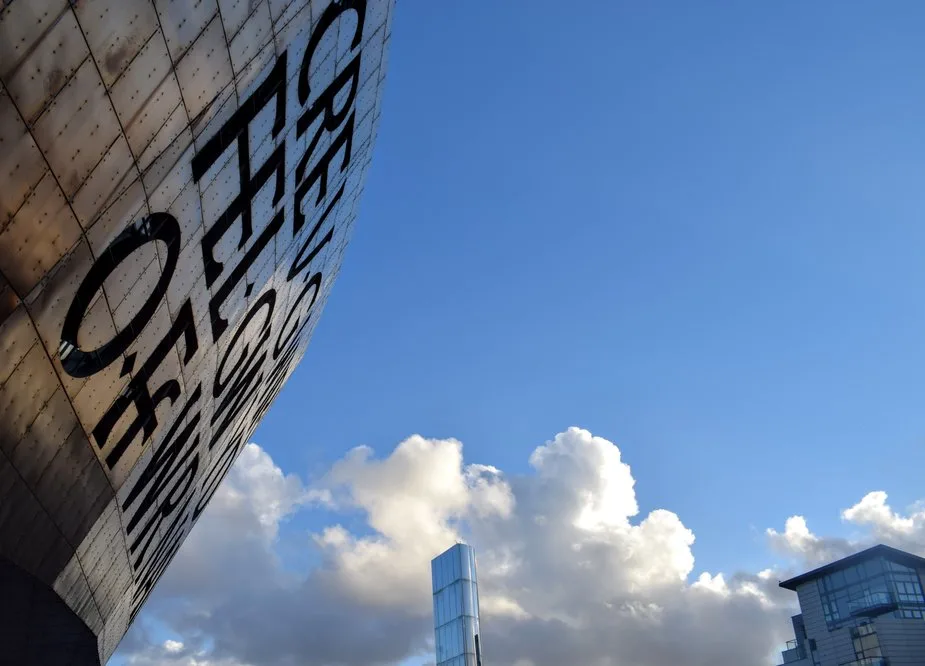 What was once a very unattractive industrial area has totally transformed in recent years.
In early days it was the centre of coal exporting for Wales, making the 3rd Marquess of Bute (who owned the docks) the richest man in the world of the time.
Post WW2 it fell into decline and it wasn't until the late 90s when the Cardiff Bay Barrage was built that it became a centre of Cardiff once more.
Here you'll find the Welsh Assembly, Norwegian Church, St David's hotel, Wales Millennium Centre and Techniquest.
All of these will be a bit dry for young kids, but it's a good place to walk or run, climb and play by the waterside. There should be ducks and swans to feed.
Mermaid Quay has a selection of bars, restaurants and shops to keep hungry tummies fed.
The best thing about Cardiff Bay for my kids and I are its Doctor Who connections. Torchwood Tower is here, the memorial to Ianto, the Coffee Boy is at the Torchwood back-entrance near the water, and many scenes were filmed here, particularly in the David Tennant era. It's a great place to get some fresh air and stretch your legs.
If you and your kids are Doctor Who fans, tours of Cardiff, they're available here as walking tours (2.5 hours) or by car with driver (4 hours).
Hetherton World of Activities
This adventure park in Pembrokeshire offers free entry and has a credits system for the rides. Perfect if you're not all going on all the rides or some family members are of different ages.
There is also food and drink options available onsite. Located a mere 5 minutes from Tenby or 10 minutes from Saundersfoot it is a perfect day out if the beaches are your thing.
King Arthur's Labyrinth
This attraction is set in an old welsh slate mine. A novel way of spending an hour doing their tour. It is underground so if you're claustrophobic it probably isn't for you.
There are numerous other attractions and cafes in the immediate vicinity so you could easily spend a morning or afternoon here. Parking is free and while bookings aren't essential there is only a limited number of tickets each day so advance booking is recommended.
Located just north of Corris in North Wales on the edge of Snowdonia National Park.
Can We Travel to Wales Right Now?
Is wales open for travel at the moment? Yes, you can visit Wales.
Please check the latest Welsh government (rules aren't the same for England) guidelines. From April 12th travel is allowed between Wales and England according to the official UK government website.
Attractions And Things To Do in Wales Coming Soon
We have a whole bunch of fantastic things to do coming soon, including, Doctor Who Filming Locations, Fossils and Badwolf Bay, Rockpooling at Tenby, Mount View Ranch, Zip World, Battlefield Pembrokeshire Laser Combat, Newquay, Manor House Wildlife Park, Seaquarium, GreenMeadow Community Farm, The Sea Wall and Lighthouse at Nash, Welsh Hawking Centre, Dan Yr Ogof National Show Caves of Wales, The Transporter Bridge, Welsh Mountain Zoo, Sygun Copper Mine, National Waterfront Museum, Lakes Ponds near Tenby, Barafundle Bay, Caerphilly Castle, The Devil's Caldron, the list just goes on and on.
The above is our working list and notes, we're very serious about making this the most complete guide to things to do in Wales with kids ever created. It's a passion project of ours because Wales is my home. Enjoy Wales with your family for more information in travel in Wales see our Wales Travel Blog page or the related posts below.
If you'd like to hire a car during your stay, use this car rental comparison tool to find the best deal!

We also suggest you take a look at this company to get a quote for all kinds of the more tricky adventure or extended travel insurance.

Try Stayz / VRBO for an alternative way to find rentals on homes/apartments/condos in any country!