This post may contain affiliate links.
After sitting tight in Tenby for 9 days for the Ironman Wales event, we hopped in the car and headed West to explore more of Wales. Tenby, Pembrokeshire and the central South Wales coast are very familiar holiday destinations so driving further west into new parts of Wales and Ceredigion was a real pleasure and brought back memories of our big USA road trip a few years ago.
We could stop to walk on beaches, enjoy local cafés, explore castles or cathedrals and just have total freedom to go and stay where we pleased. As we were exploring Wales with kids, then tweens, freedom was important. Distances are sort, you can get from Tenby or Cardiff to the mid West Wales coast in around 2 hours and the scenery on both routes is stunning.
Where to Stay in Ceredigion or Cardigan Bay Area?
We booked a farmhouse AirBnb ( click to join and get a cash credit) in the Welsh countryside, a short drive from Cardigan Bay and other West Wales attractions. It was the cheapest place we found as prices in Wales seem crazy these days. I guess this is Brexit and the crashed pound pushing up costs already and hotels even in remote Wales were little different in price to those in London. We thought initially that the high prices in the Tenby area were because of the Ironman event, but even a week later, at the end of September with school holidays long over, costs were steep. It was very hard to find anything for a family around the £50 mark. Expect to pay more like £70+. Tents, cabins and yurts, without bedding included, were around £30-45. Hostels are more expensive than hotels and give you shared bathrooms although some included breakfast. There are a lot of very nice YHA hostels in this area, it could be worth looking into savings with YHA membership.
So back to the AirBnB. This was our first time taking a room in somebody's home but when we spotted that Hannah and family were home educators ( In the UK, the term homeschooling is very rarely used) and had girls around the same age as our kids, how could we pass it up? (To find Hannah, search for Croeslan on AirBnb)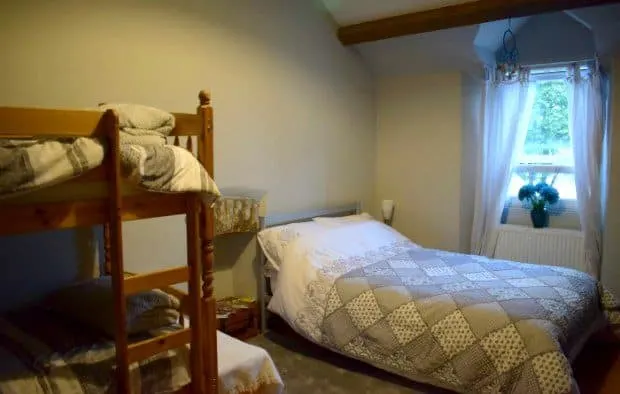 It turned out great, the room was beautiful, all 4 kids had a blast and there were lovely dogs and cats to enjoy. A new family friendship and a fun few days. I'm not good at being in other people's houses, but Hannah made me the most comfortable I've ever been with this. It's something in me, a hangover from walking on eggshells as a child I think, I'm dealing with it!
We've been having a lot of success with AirBnb lately, after years of finding the site useless. This comes down to 2 things, being in a more expensive destination, and the discovery that zooming in tight on the results map shows you a whole load more properties. Plus of course we're travelling differently at the moment, we're about as far from the backpacker circuit as it's possible to get and different countries demand different travel styles.
If you don't like AirBnb, we suggest Hotels Combined in the UK, it's been easy for us to look quickly at this site for an instant price comparison of everything available, across all the big booking engines. Although if we want results without the hostels, we still tend to go for Agoda.
Highlights of Pembrokeshire and Cardigan Bay Area
Cardigan is different to Pembrokeshire, more remote, more windswept and a different feel. It's well worth travelling on for a day or two to get a taste of this part of Wales.
More detailed posts will come on the website, this is just a quick sum-up for you, the followers. If you get this post in an email I'd love to know, maybe comment? We've had a really big problem with subscriptions lately and little online time to fix it. Internet and phone in West Wales is very patchy.
Solva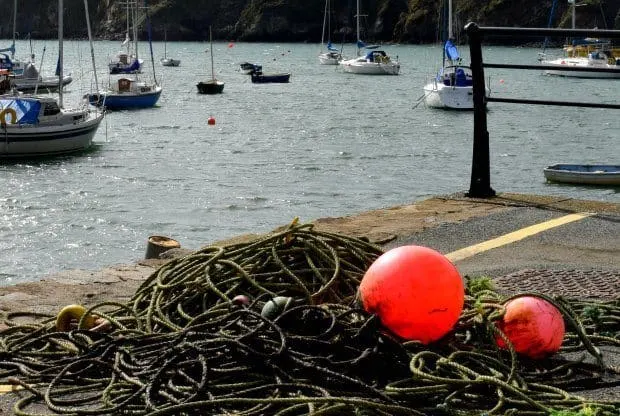 St David's and St David's Cathedral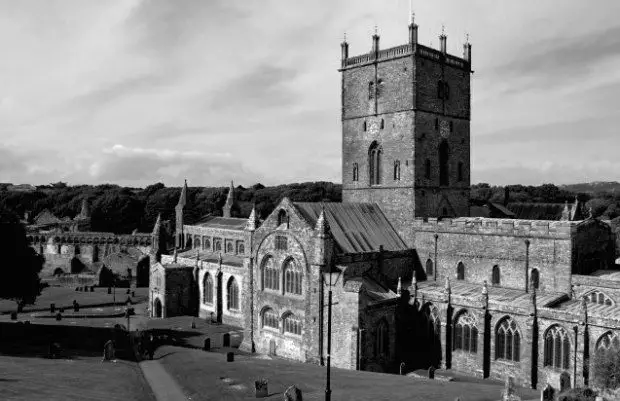 Seals at Cwmtydu Beach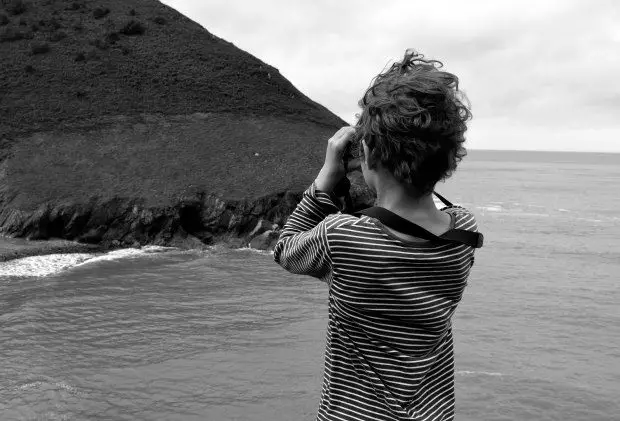 Llangranog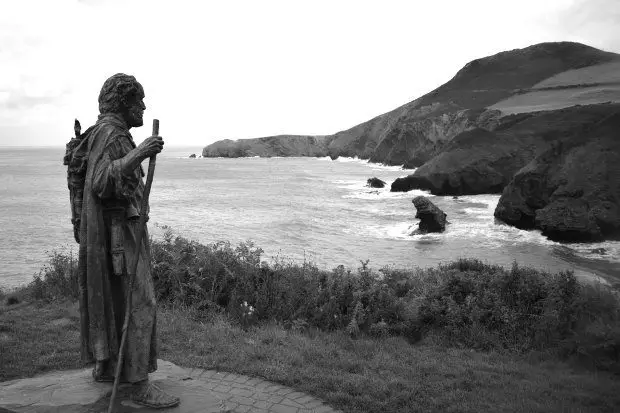 New Quay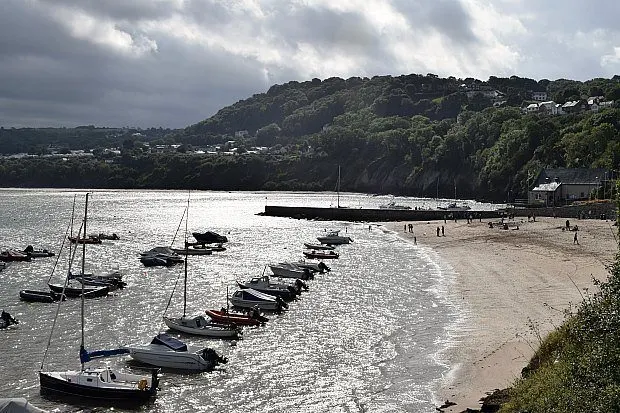 Aberaeron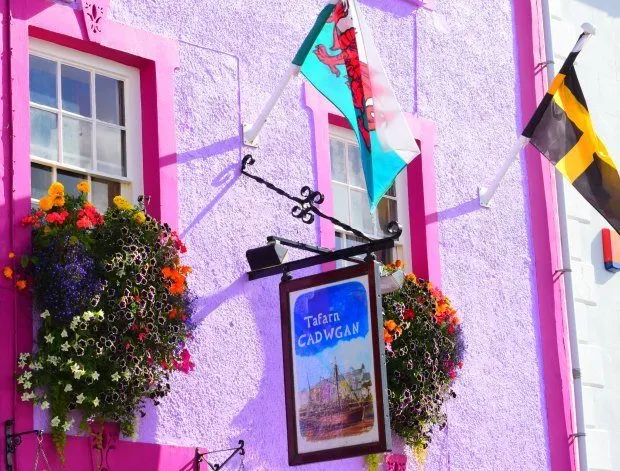 Aberystwyth
After leaving Aberaeron the weather closed in and alternating drizzle, downpours and rainbows took away any chance of photography or walking. The drive along Cardigan Bay was lovely and we'd like to explore Aberystwyth properly next time. The castle and gothic sea-front buildings along with the pier and funicular railway all looked very enticing.
Devil's Bridge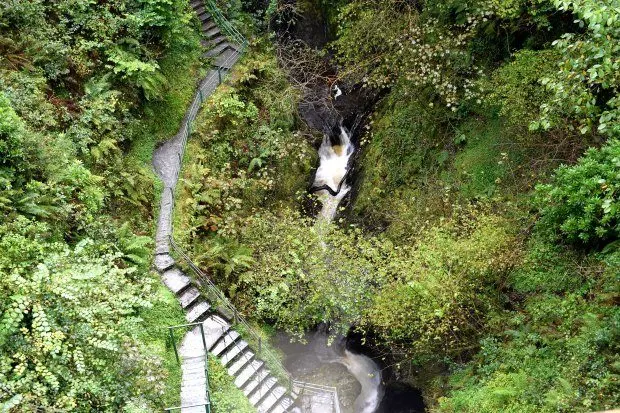 On the way back to Cardiff from Aberystwyth, an enchanting drive that crosses the Brecon Beacons before passing Castell Coch, you journey through Devil's Bridge. It's well worth stopping and descending the many steps to see the waterfalls and Devil's Cauldron, but unfortunately rain stopped play for us. Next time!
Interestingly, none of the above are Welsh UNESCO heritage sites, the list is surprisingly short for Wales, with only one site in the south.
Educational Highlights
The wildlife of the Pembrokeshire and Ceredigion coasts is stunning. Seals, dolphins, harbour porpoises, puffins and other abundant bird life are big players. Check out the intertidal zones, rockpools, seaweed, crabs and anemones. think about conservation and how to protect these valuable ecosystems. History smacks you in the face down here. Henry VII was born in Pembrokeshire and you'll find the grave of Henry VIII's grandfather, Edmond Tudor, in St David's cathedral.
Learn about St David and life in Wales in the 6th century. This is an ancient part of the world, enjoy hearing our language, thought to have originated in the time of St David, being spoken. There is much more to learn down here, just look for the opportunities. All museums are free in Wales, admittance to St David's Cathedral is by voluntary donation, most castles have an entry fee which can be reduced by joining Cadw.
There is plenty more to do in the Pembrokeshire and Ceredigion areas, we just didn't have time for everything. All the more reason to go back and see our new friends again.
This summer in the UK we've noticed that we've made a lot of friends both children and adults. There is a lot to be said for travelling in a country that speaks your own language but I think something has changed in us too, we're less guarded, more open to new friendships and maybe more relaxed. We've shaken off some old relationships completely and jumped into new. More confidence too, in the knowledge that we've DONE it, we've made the jump to successfully Living Differently. It's been a great summer and more road trips in the UK and Ireland are likely in future. For now, I have a trip to Thailand to plan!
Back to our main Wales Travel Information page.
For you for Pinterest, hover to pin.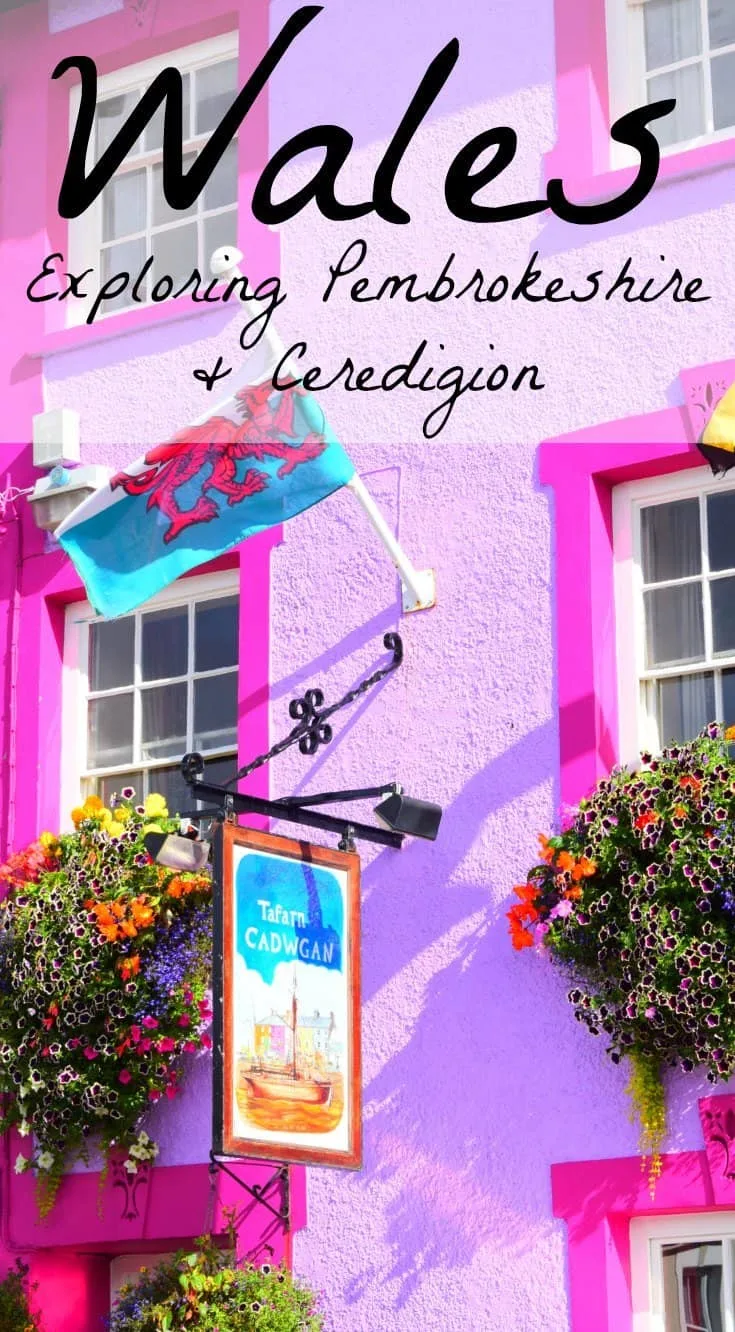 If you'd like to hire a car during your stay, use this car rental comparison tool to find the best deal!

We also suggest you take a look at this company to get a quote for all kinds of the more tricky adventure or extended travel insurance.

Try Stayz / VRBO for an alternative way to find rentals on homes/apartments/condos in any country!