This post may contain affiliate links.
If you've visiting Wales's capital with your family we have a selection of reviews for best family hotels in Cardiff, for you. Also included are apartments, hostels and other accommodation in Cardiff to suit all budget points. All of these family hotels have rooms for at least 4 people and either a good reputation, or we have tried them personally. Other features, such as included breakfast, swimming pools or proximity to Cardiff's attractions, be it Cardiff Bay, the Castle, and City Centre, are as indicated. I think we've found a couple of excellent cheap places to stay in Cardiff, but we can show you the luxury end of the accommodation market too.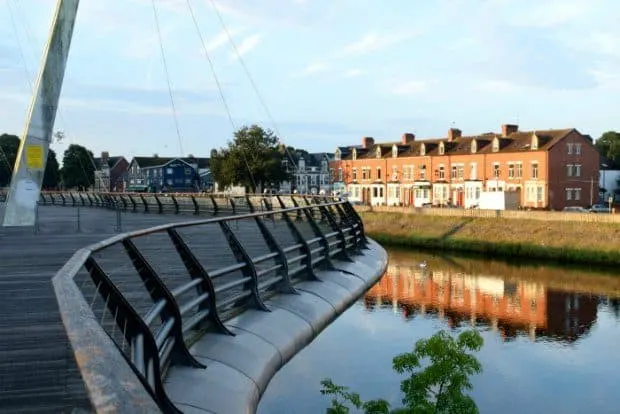 When you're booking a hotel or other accommodation in Cardiff, look out for deals, a family room can be £40 one night £80 the next, depending on day of the week, demand, and booking engine.
Best Family Hotels Cardiff
From the cheapest family rooms, hostels and budget apartments, to top end resorts, we've tried them all! What's available for families in the Cardiff UK hotel market.
The Cardiff family hotels we've reviewing here are:
To compare prices accross multiple booking platforms and find the best deals on your Cardiff child-friendly hotel, use our comparison tool, below.
Cardiff is a fairly small, walkable city. From the lovely Cardiff Bay hotels you can walk to the city centre in under half an hour. Our interactive Cardiff map should help you choose where to stay in Cardiff Wales.
View Larger Map
Budget Family Apartment in Central Cardiff
Lower Cathedral Road Apartment
Near: Town Center, Rugby Stadium, Cardiff Castle and Sophia Gardens
Includes: Off Road Parking, Breakfast, Washing Machine and Good Wi-Fi
Price: $ We paid £60/night for 4. We've noticed prices fluctuate a lot for this one.
Other Features: Just about everything you need for a short stay is included. We were very impressed with what we got for the price.
This property is currently not accepting bookings.
Review: This apartment is actually a 2 story, 2 up, 1 down, house. The downstairs room has a large sofa/ bed and kitchen including washing machine. The included breakfast is an interesting idea, the owners stock the cupboards and fridge with milk, cereal, eggs, instant noodles and plenty of tea and coffee. Upstairs you will find a shower room and good sized double bedroom. 2 extra mattresses, with bedding, are provided for extra family. All toiletries are provided too. The flat is very well equipped, clean and a short walk from Cardiff City Center. Parking is on site and secure. Parking in Cardiff can be a problem for non-residents.
Family Room, Budget Hotel Chain Cardiff Centre
Ibis Budget Cardiff Centre
Near: Town Center, Rugby Stadium, Cardiff Castle and Sophia Gardens
Includes: Car Parking, Breakfast, Washing Machine and Good Wi-Fi
Price: $ We paid £50 for a TRIPLE room, our younger child stayed free. For older families, with rooms at just £39 / night, 2 rooms would be a possibility.
Other Features: Compact, well designed, kids love these space-age rooms and bunks.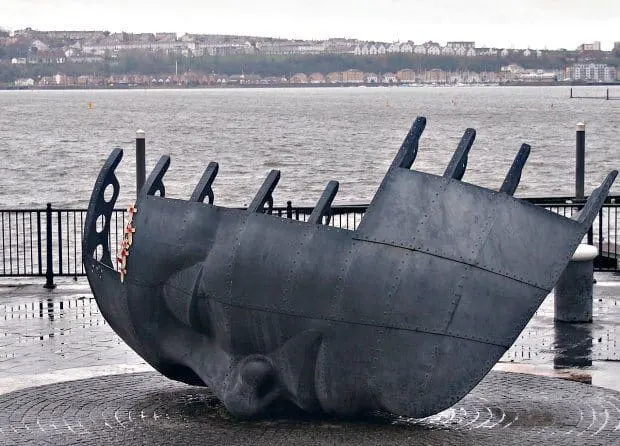 These budget hotel chains are everywhere now and there's not much to chose between them. Rooms are small, neat, clean, and supremely well designed to maximise space. We liked the Ibis because it had a bunk bed over a double bed for 1 child, rather than a pull-out sofa bed. We've used this one for 2 adults 2 young children even though it's a triple, it was fine and a short walk from Cardiff town centre and great shopping. Check, I can no longer see the 1 child stays free deal.
Large Family Room, Mid Range Hotel, Cardiff Bay
Future Inn Cardiff Bay
Near: Cardiff Bay and Doctor Who Experience
Includes: Car Park, Good Wi-Fi
Price: $$ we paid £74/night for 4 people.
Other Features: There is a nice bar and restaurant on site. The hotel has a paid laundry room.
Tip: Sign up for Future Inn loyalty programme to receive 2 free drinks at the bar. Ikea is just up the road for a cheap lunch!
Review: Future Inn Cardiff Bay gave us an impressively large Marriott-style family room without the higher price tag. This is a modern hotel in a great location. Cardiff Bay, The Doctor Who Experience and endless dining and entertainment options are an easy walk away. Two comfortable double beds gave us a great night's sleep and the Bay view was pretty good too. The bathroom was spacious, neat and tidy and the bar was pleasant and friendly. TV and Wifi worked well. Tea and coffee making facilities were included. We were very happy with this hotel and the service we received.
Luxury Hotel Cardiff Bay
St David's Hotel and Spa Cardiff Bay
Near: Cardiff Bay and Doctor Who Experience
Includes: Breakfast, Car Park, Good Free Wi-Fi, Indoor Pool and fitness suite. Massage and Jacuzzi.
Price: $$$ £150/night and up. All children under 5 stay free, so although they don't really have family rooms, this hotel works for a young family.
Other Features: Stunning views of the bay and a great restaurant and bar. THE place to stay!
This top end hotel is a Cardiff Bay icon. To rub shoulders with celebrities and rugby stars, stay here. How do I know? Well, I might have been here once or twice! The St David's hotel is a 5 star and doesn't disappoint in any way.
For you, for Pinterest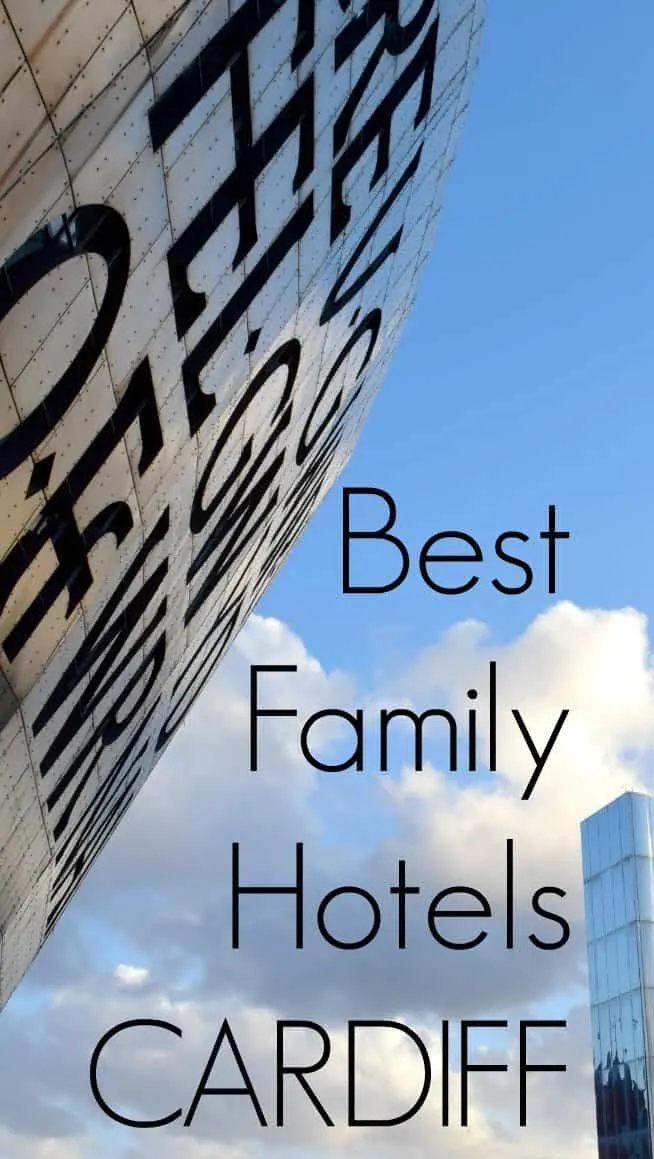 To search for more family hotels in Cardiff, please use the search box below. We will, of course, be adding more hotels to this page as we try them.
Back to our main Wales Travel Blog directory page.
If you'd like to hire a car during your stay, use this car rental comparison tool to find the best deal!

We also suggest you take a look at this company to get a quote for all kinds of the more tricky adventure or extended travel insurance.

Try Stayz / VRBO for an alternative way to find rentals on homes/apartments/condos in any country!