This post may contain affiliate links.
If you have never been to Europe before but you are planning a trip to this exciting continent, then this list is for you! The best places to visit in Europe covers the most popular sites and attractions as well as some lesser-known favourite destinations too. Most you will have heard of, but others may surprise you. Read on to discover the best places to visit in Europe for first-timers.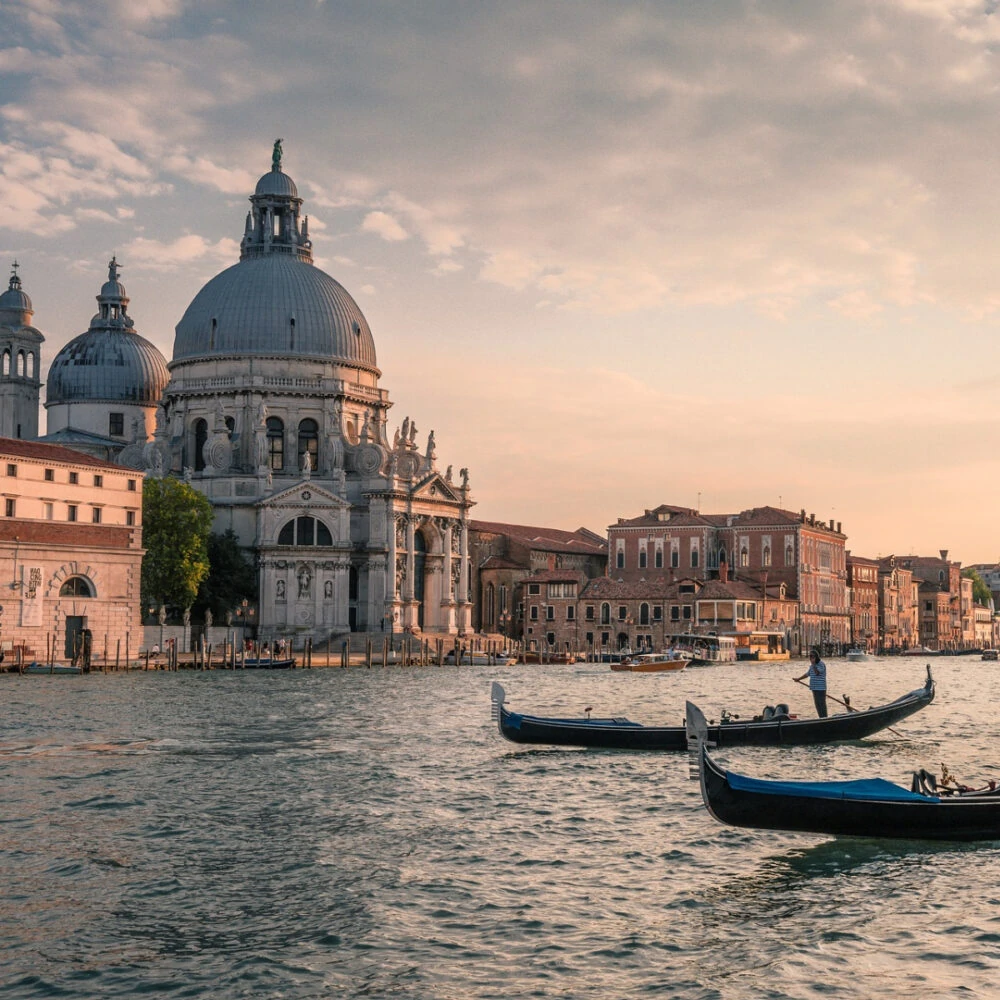 You can purchase a 1 week, 1 month or multiple months eSIM for Europe, cheaply and hassle-free, here. These eSIMS are also available for most countries and regions.
The Best Places to Visit in Europe
Most of the places in our selection are cities. These are places in Europe for those wishing to discover European culture, architecture, traditions, food, and society.
This isn't so much a list for beach lovers and nature enthusiasts.
Of course, Europe has those things in spades, but our list of places to visit in Europe showcases the diversity you can experience, all within Europe.
Paris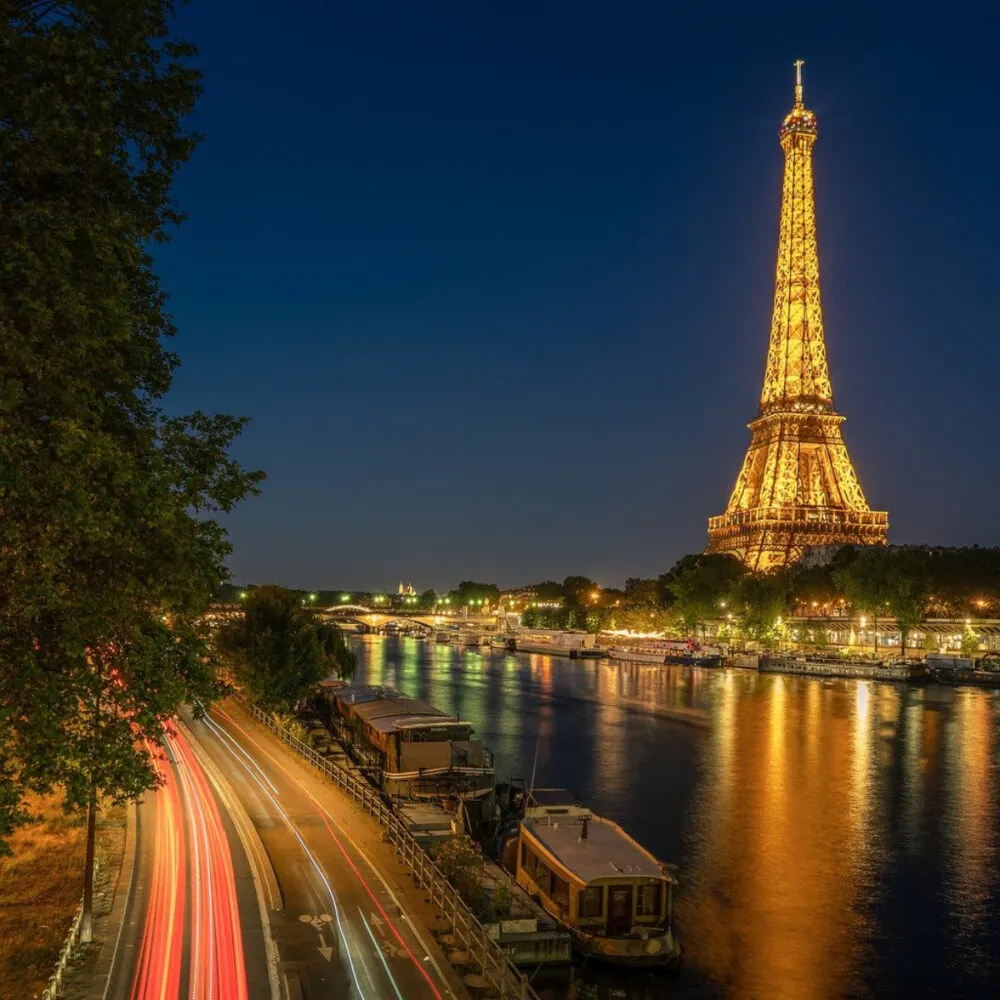 Paris is filled with world-famous landmarks and attractions. But it is the city's unforgettable romantic atmosphere which makes it one of the best places to visit in Europe.
Stroll around the beautiful arrondissements (districts) and sample delicious Parisian delicacies, or go shopping on the Champs Elysees.
Check out the astounding view from the top of the Eiffel Tower, visit the splendid Louvre and plan a day trip to the Palace of Versailles.
Paris has a chic style all of her own and the people are impossibly stylish too. The River Seine gracefully meanders its way between the streets of the City of Light, providing an elegant backdrop to the impressive architecture and ambient streets.
For families, both Disney Paris and Park Asterix are not far from Paris itself.
When to Visit Paris
The peak season for Paris is June to August. As it is one of the most visited cities in the world, during peak season you can expect crowds, traffic congestion, and higher prices too.
September and October enjoy a shoulder season with slightly fewer visitors and cooler temps. Paris is stunning during winter too, with much smaller tourist numbers and cheaper accommodation except Christmas. There are some good Christmas Markets in Paris during the festive period.
Where to Stay in Paris
There are 20 districts or arrondissements in Paris which arrange the city. The first time you come to Paris, it is overwhelming trying to figure out where to stay.
First-time visitors like to stay close to all the action around the Eiffel Tower in the 7th Arrondissement. This is a fantastic central location on the river and walking distance to many major attractions including the Eiffel Tower, Napoleon's Tomb and Musee D'Orsay.
Résidence Charles Floquet is our top pick for a stay in Paris. They have 1,2,3 and 4 bedroom apartments perfect for travelling with a group or family. This apart-hotel is in an elegant historic building with fireplaces and high ceilings. The best part is the location a mere 50 meters from the Eiffel Tower with million-dollar views!
Barcelona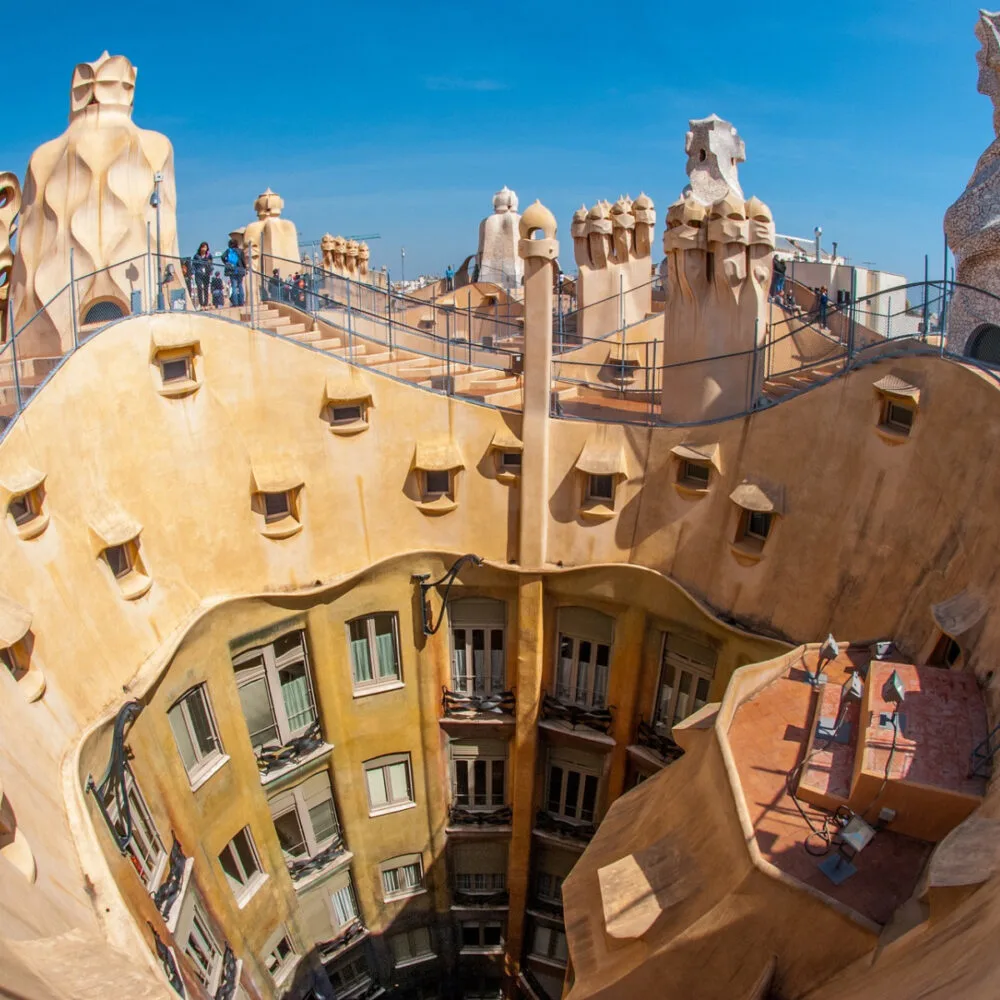 Barcelona is one of Europe's most favourite cities with the incredible architecture of Gaudi gracing the vibrant streets. Antoni Gaudi designed the fabulous Park Güell, Casa Milà and Sagrada Família which are Barcelona's most famous sites. Rambling down La Rambla is a must-do, with this appealing street packed with shops and markets. Soak up some perfect Mediterranean rays on Platja de Barceloneta, a lovely city beach.
Barcelona is a great place to base yourself for some fantastic day trips out of the city too. Catalonia region is dotted with medieval cities, and magical Mediterranean coastline just begging to be explored. Don't miss the Dali museum and the artist's hometown, just a little north of Barcelona.
When to Visit Barcelona
The best time to visit Spain's most popular city is during the spring in May and June. The temperatures are nice and mild, and there are many city festivals to enjoy.
July and August are peak season, with a rise in temperatures, prices, and tourist numbers. The cheapest time to visit is between January and April, as long as you don't mind the cold and the wet.
Where to Stay in Barcelona
For first-time visitors to Barcelona, staying central is best. Try hotels in the Gothic Quarter to be close to many attractions, with great transport links too.
Doubles at the Ciutat de Barcelona start from around $150 USD. This hotel is centrally located, with a quick walk to everything and a rooftop pool to boot. Staying here you will be surrounded by great eateries, shopping, and fun Barcelona life.
For families in Barcelona, try Duquesa de Cardona. This epic 4-star hotel has spectacular panoramic views from the rooftop pool and comfortable rooms that can sleep up to 4 people. Please check full details for yourself as facilities, restrictions, and conditions have changed in recent years.
Dubrovnik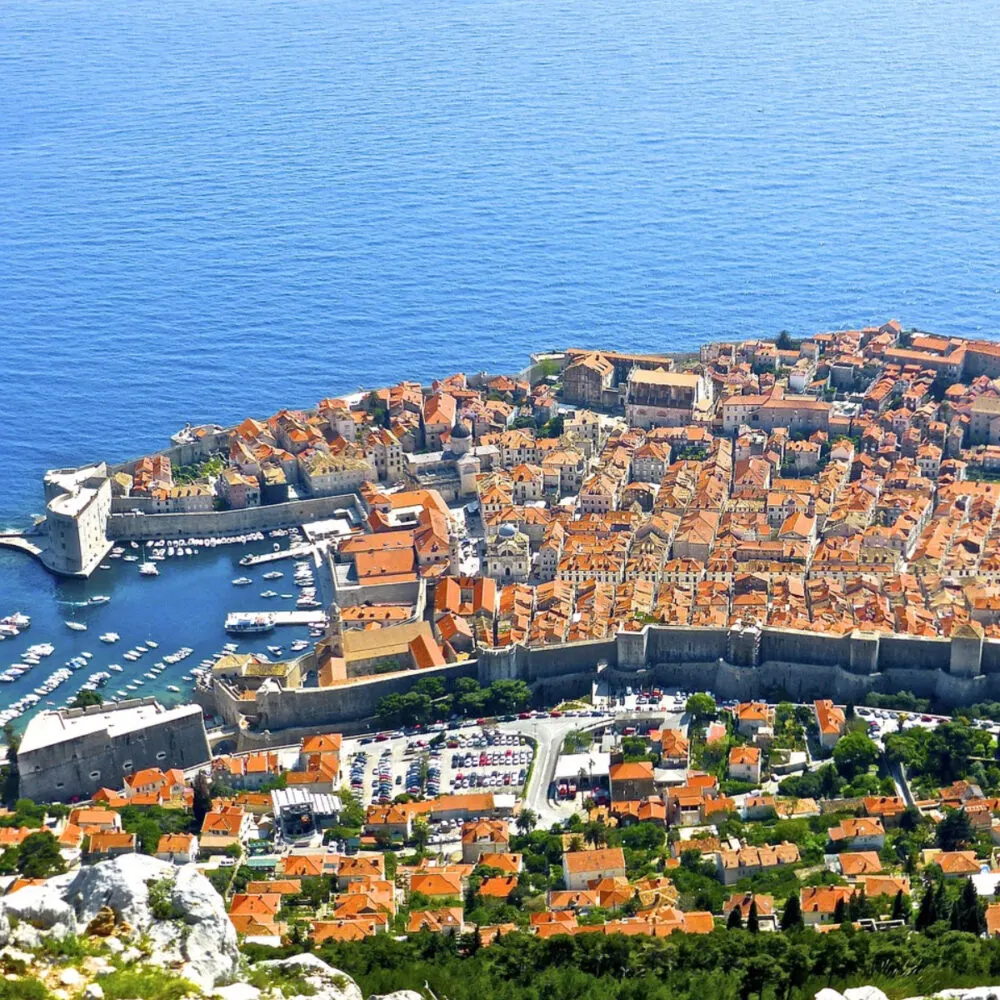 The fascinating and awe-inspiring city of Dubrovnik sits as a sentinel over the Adriatic Sea in Croatia. Its well-preserved UNESCO-listed historic town centre overlooking the sparkling sea has become even more iconic since its use as a film location for Game of Thrones. This city will enchant you with its unique flair and cobbled streets overlooked by glorious Baroque buildings.
When to Visit Dubrovnik
During September and October is the best time to visit Dubrovnik. The water temp is still warm enough to swim, and most of the big cruise ships have departed leaving the streets prime for exploration.
Where to Stay in Dubrovnik
We think the best place to stay is the 5-star Hotel Dubrovnik Palace which is perched on a cliff overlooking the dazzling Adriatic.
There are awesome apartments with sea views located right in the heart of the Old Town. These are fantastic for staying with family and friends. Try the Splendid or one of many others for stylish rooms overlooking the old town, others have epic ocean vistas from the rooftop terrace.
Rome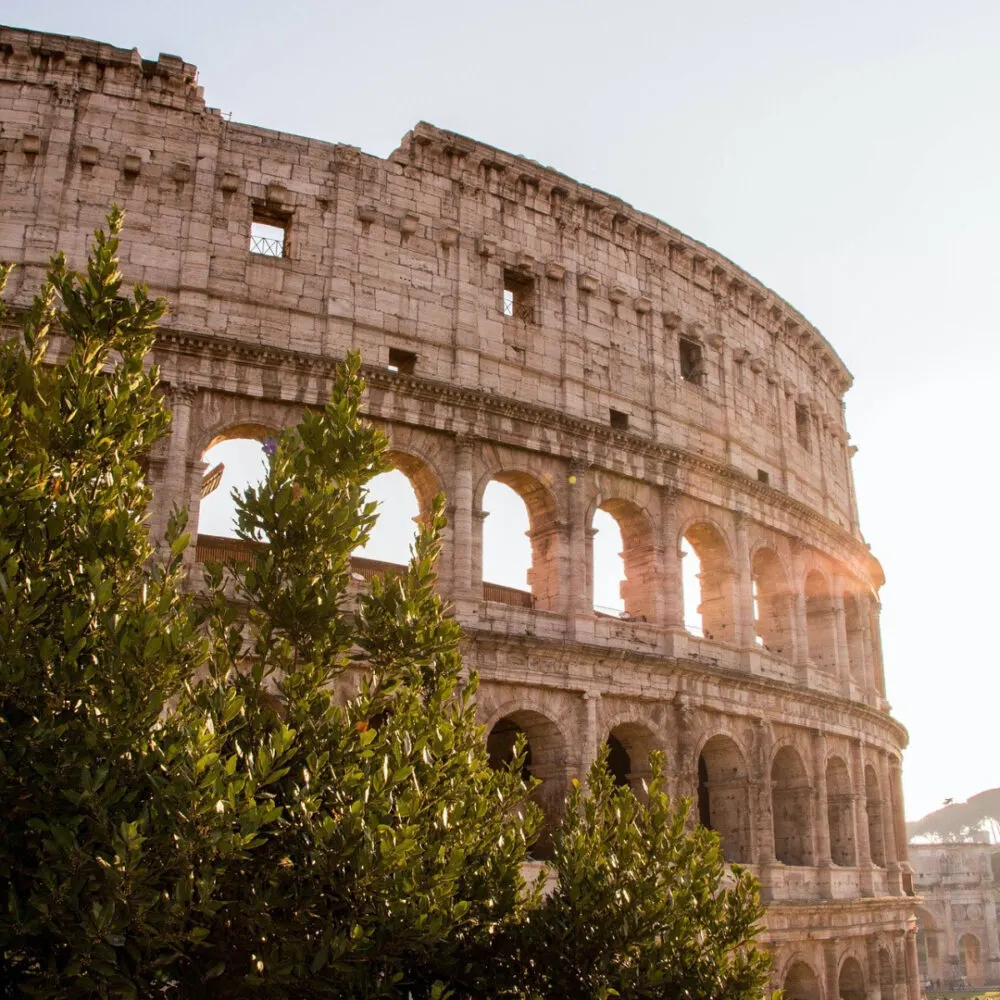 Rome is the sprawling capital city of Italy and one of the best places to visit in Europe. Here you will find over 3000 years worth of art, history, and architecture from the famed Colosseum to St Peter's Basilica and everything in between.
Make a wish at the quintessential Trevi Fountain, and climb the Spanish Steps. Marvel at masterpieces such as Michelangelo's Sistine Chapel before your very eyes. The city is perfectly balanced between the ruins of the Roman Empire and modern vibrant street life.
Rome is the epitome of civilisation as we know it. The city is such an important place in the history of the world and as such, is a magnificent and stimulating place to visit. When in Rome, don't forget to try the pistachio gelato, and feast on the best pizza in the world!
When to Visit Rome
September to November and April to May are generally considered to be the best times to visit Rome. During these times enjoy sublime temperatures and fewer visitors than the peak summer months and European school holidays.
Where to Stay in Rome
Staying central close to the Piazza Navona and the Pantheon would be a great choice for your first time in Rome. Here you will be walking distance to many of the major attractions and surrounded by a village atmosphere. Narrow cobblestone streets lead between whimsical buildings with flower-filled window boxes. There are bakeries next to fountains, and romantic laneways lined with cafes.
Venice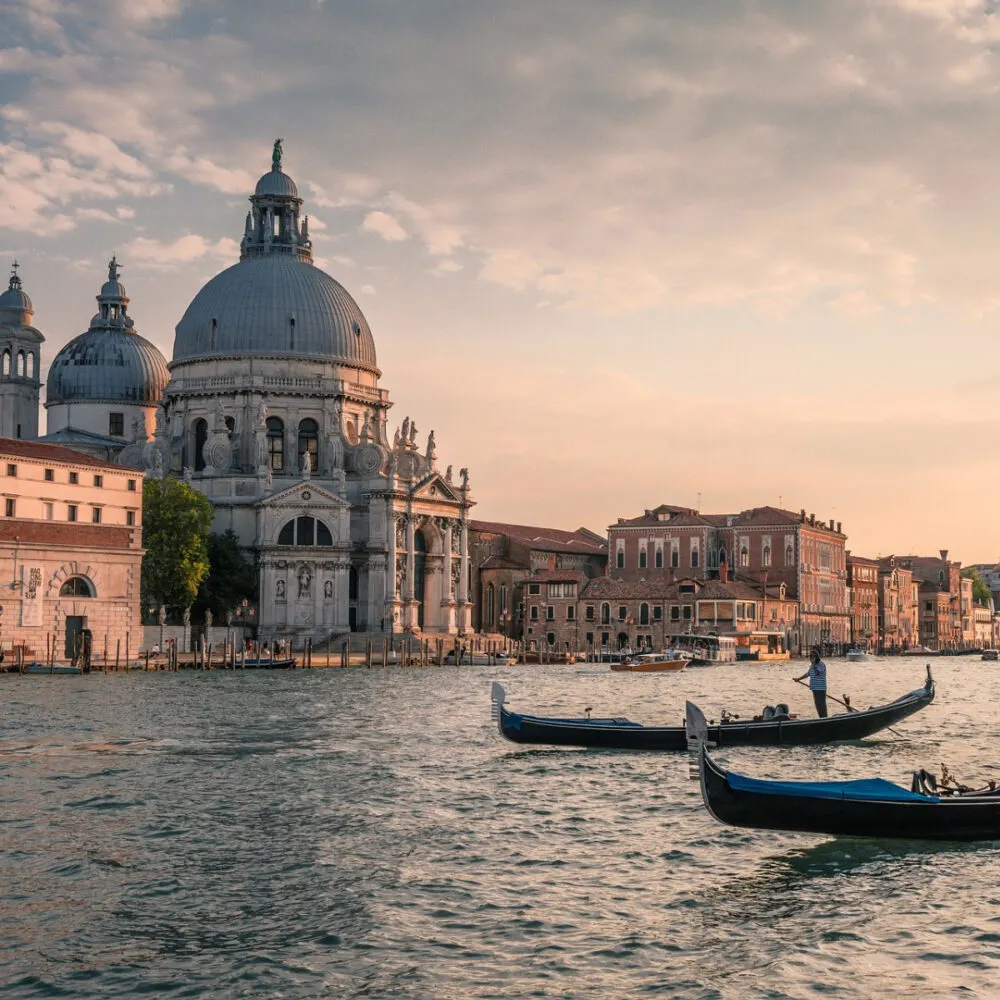 Venice. This city is the epitome of romance and pure European bliss. Venice is uniquely positioned, built on 100 small islands in a lagoon within the Adriatic Sea. A visit to Venice is absolutely breathtaking. Enjoy amazing sunsets over the water. Along peaceful canals lined with classical Renaissance and Gothic architecture, the pathways and bridges intersect waterways and lead to the perfect town square – Piazza San Marco.
There are almost no cars here, and tourists and locals alike get around by way of gondolas which only add to the fantastical romanticism of this special place.
When to Visit Venice
Venice does not have much of a slow season. Tourist numbers are pretty high all year round but tend to peak in June/July.
Carnevale is a wonderful celebration that Venetians are famous for and it typically occurs in late January or early February, the date changes every year based on the Christian calendar. This time of year is certainly peak for prices and visitor numbers but the spectacle of Carnevale might just be worth it!
Where to Stay in Venice
Staying in the San Marco area puts you right in the heart of the action with Venice's most important sights just a short walk away. These include The Piazza, The Grand Canal, St Mark's Basilica and the Bridge of Sighs.
The iconic Monaco and Grand Canal and the Palazzo Selvadego put you luxuriously right in the heart of the action on the Grand Canal in San Marco.
London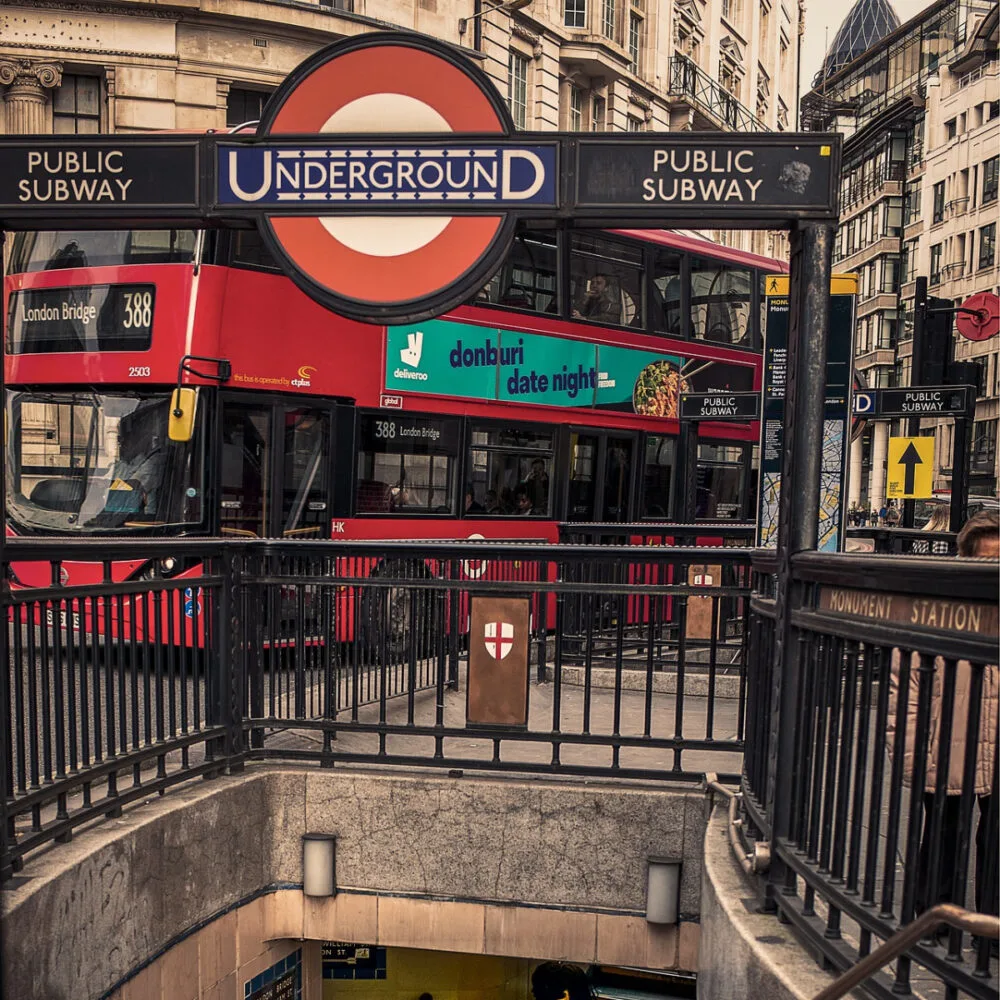 London is undoubtedly one of the greatest places to visit on a European holiday. We love it for its easiness, the richness of culture, history, and architecture, and the brilliant free museums.
We are experts in taking your family to London as our kids were born there and were mostly raised there, London is our home town. See more in our dedicated and in-depth guide to London with kids.
London is a very walkable city, but there are also plenty of public transport options to get you from a-b fast. Don't miss out on London's beautiful parks and open spaces and do take a walk along the South Bank.
Staying in central London is ideal for the first-timer, but if you're looking to explore the outskirts of London or the wider London Area, consider places like Richmond Upon Thames, it's convenient to Richmond Park, Twickenham, and Kew Gardens and is a very picturesque Thames-side center. Greenwich is another good place to base yourself with plenty to see locally.
When to Visit London
Springtime, between March and May, is probably my favourite time to be in London. The parks and gardens are blooming, the winter chill has left the city and people are cheerfully out and about once more. June to August is peak time in the city.
Winter in London is another great time to visit to keep costs down and tourist numbers lower which is reflected in cheaper airfares and accommodation deals, and shorter queues at attractions. Around Christmas prices rise but London at Christmas is a great experience with the city hosting numerous holiday fairs and markets. The capital will be illuminated and dotted with outdoor ice rinks and Christmas street food.
Where to Stay in London
For first-timers, it is a good idea to base yourself somewhere like Covent Garden as you are within easy walking distance to many of London's famous sights. There are theatres galore, and cool street performers at every turn making Covent Garden a great backdrop to your London holiday. Excellent connections on the famous London Underground service and the iconic red double-decker buses make getting around the city a breeze.
South Kensington is another wonderful part of the city with the big 3 free museums and great transport connections.
London accommodation can be found at most price points. Expect to pay from 50 UK pounds per night absolute minimum, up to a small fortune.
Amsterdam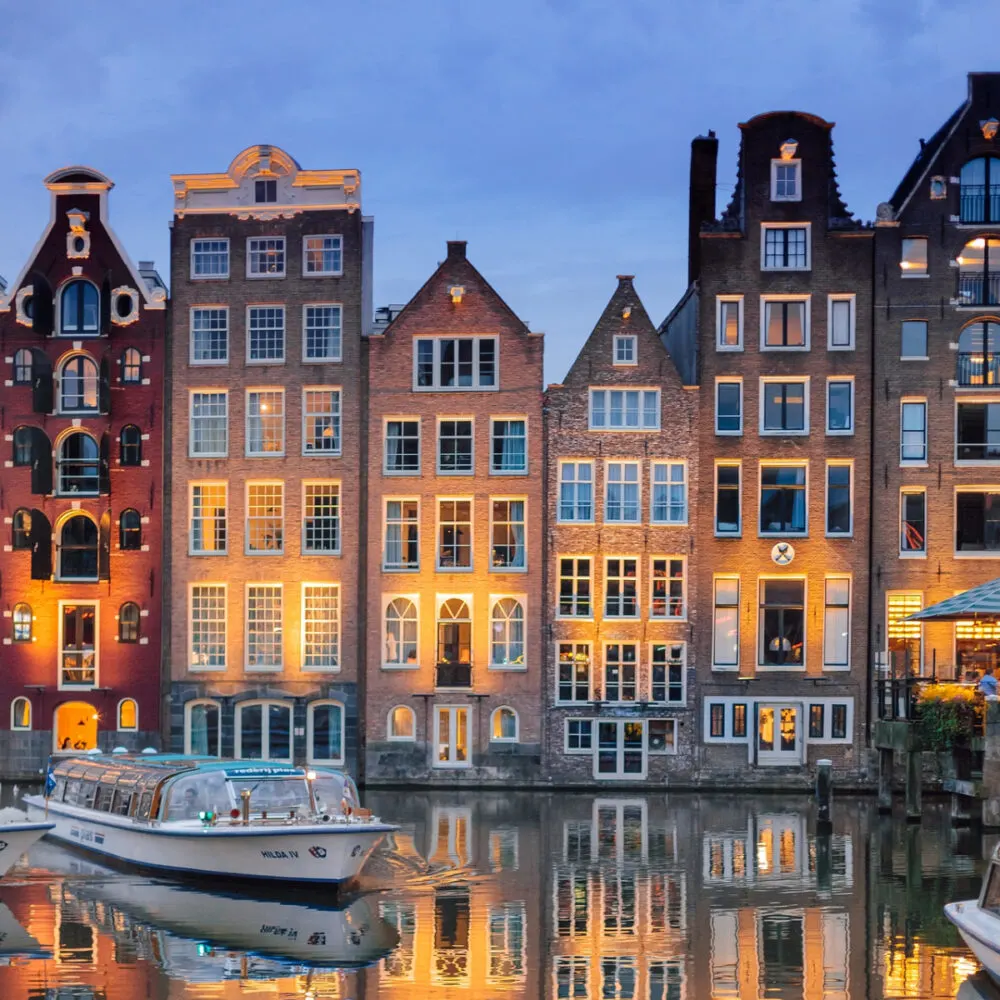 Amsterdam is one of the best places to visit in Europe and is also one of the most infamous cities on the planet. Known for its meandering canals, endless cycle paths, and excellent art galleries featuring the sublime Dutch artists Van Gogh, Vermeer, and Rembrandt, a trip to Amsterdam is definitely worth adding to your European itinerary. Make sure to visit the somber and intriguing Anne Frank House too.
The city is home to one of the most well-known red-light districts in the world along with the notorious hash cafes.
When to Visit Amsterdam
Summertime is absolutely heaving in Amsterdam as holidaying partygoers flock from all over Europe. The best times for your visit are just before or just after the summer sojourn – April/May and September/October. Amsterdam is a popular European weekend break, so if you can, visit mid-week.
Where to Stay in Amsterdam
Staying in the charming Old Centre is the best choice for your first visit to Amsterdam. Here you will find many sights within walking distance. Fantastic shopping, restaurants, bars, and nightlife are all close by too.
One of our top picks for Amsterdam is the Dutch Masters Apartment Hotel. Here you can stay canal-side in some stunningly decorated and well-equipped rooms and suites suitable for even very large groups and families.
Prague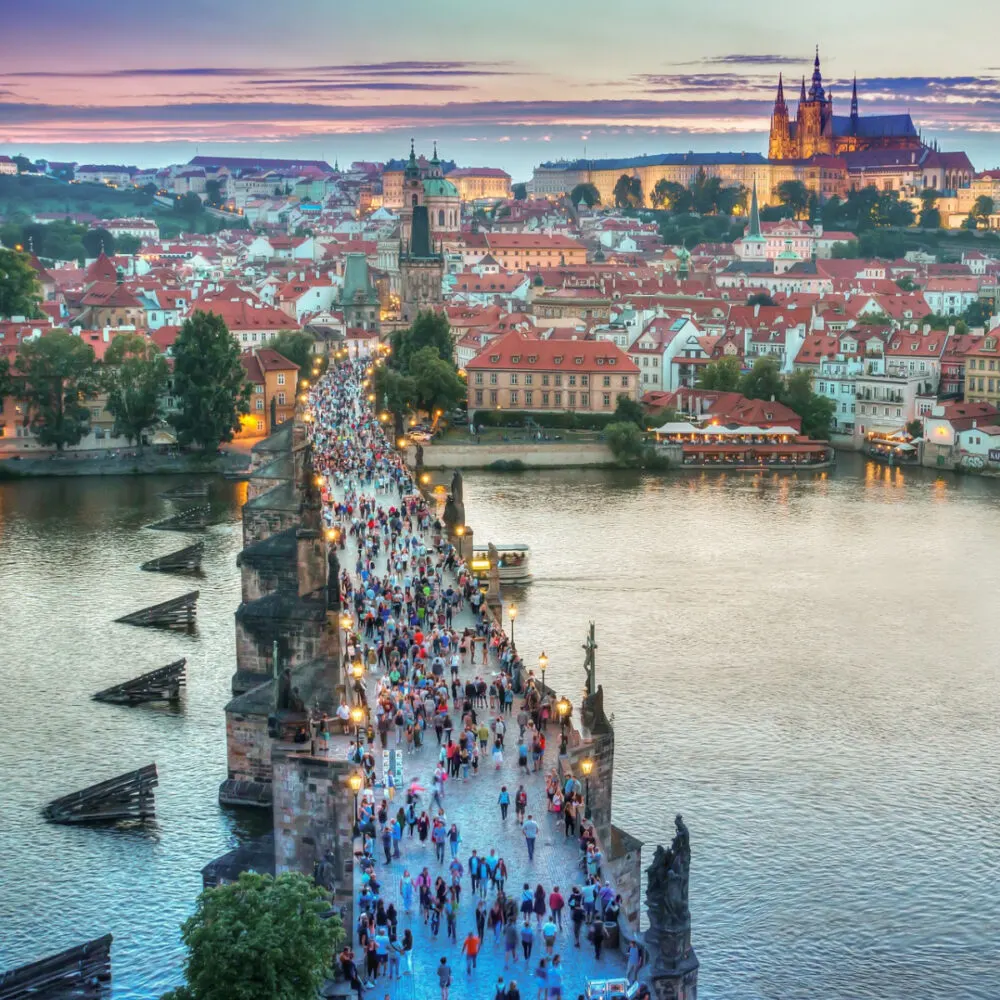 Prague, the UNESCO listed 'City of a Hundred Spires' is one of the world's most beautiful cities making it one of the best places to visit in Europe. There is simply no equal to its exquisite bohemian allure. With cobblestone streets winding amongst remarkable Gothic, and Baroque architecture still replete despite a couple of world wars, Prague absolutely delights your senses.
The grandiose Prague Castle perches atop the magnificent city which is cut through by the Vltava River. St Vitus Cathedral, Charles Bridge, and the Old Town Square with its famed Astronomical Clock are equally breathtaking and the entire city feels like you are in a fairytale story.
When to Visit Prague
Ideally, like most of Europe, visiting outside the peak summer periods is the best time to see Prague at her best. April/May or September/October will offer you the best shoulder season with cheaper accommodation rates, pleasant temperatures, and fewer tourist numbers.
Where to Stay in Prague
First-time visitors to Prague should definitely try to stay in or close to, the Old Town. Here you will be within walking distance to many of the city's greatest landmarks and attractions.
The stunning mid-range Old Town Boutique Apartments are a great pick in the Old Town. They have family rooms that can sleep up to 6 in characterful apartment units, and well-appointed doubles complete with a city view terrace. Self-catering is possible here but do try the Prague street food too!
Istanbul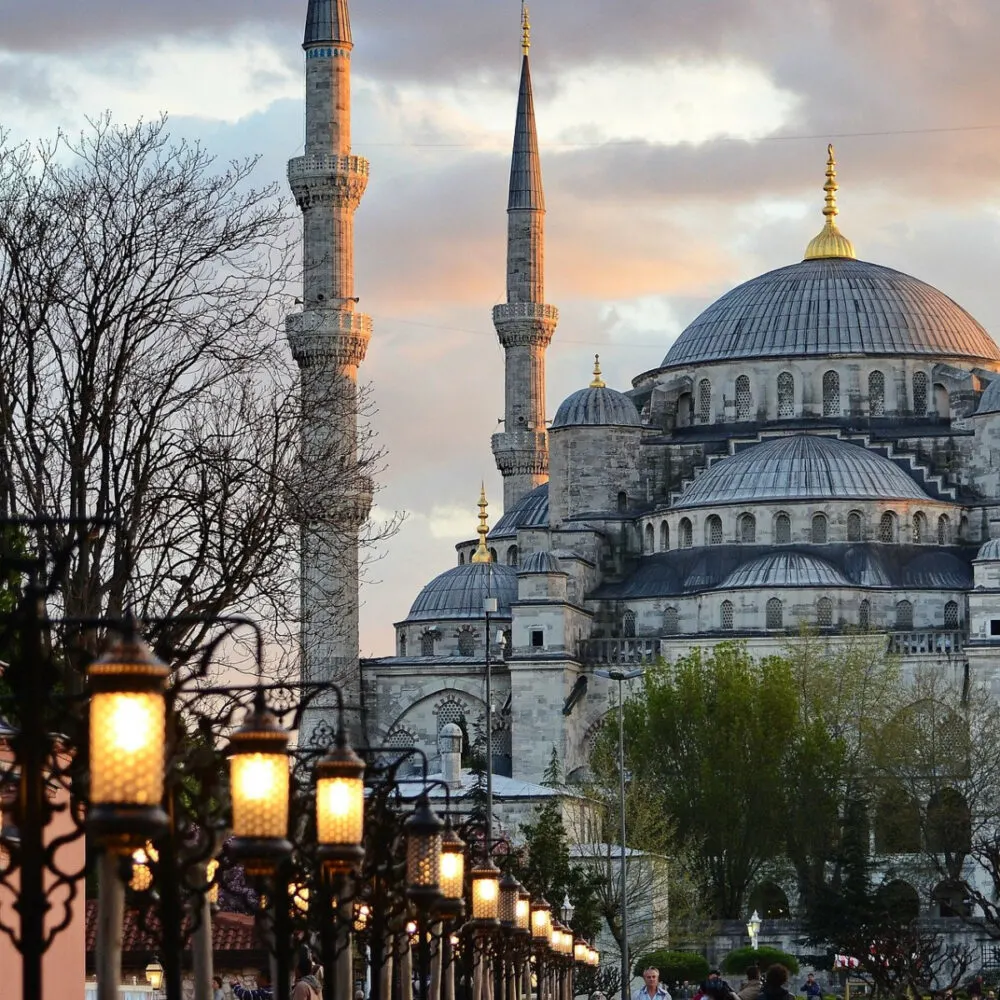 Yes, Turkey is still in Europe, partially! The western part of Turkey, where you'll find Istanbul is on the continent of Europe, the Eastern part of Turkey is in Asia. Turkey is a transcontinental country like Egypt. Turkey is also a well-used flight hub with many of the cheaper routes passing through on their way to Asia and The Middle East. We thought Turkish airlines were very good indeed.
Istanbul is an absolutely stunning city with an incredible amount of history and majestic buildings, many dating back to the days or the Roman and Turkish empires. While you are in Istanbul be sure to visit the old bazaar and the adjacent food and spice souk. These are possibly the best of the souks we've seen anywhere in the world.
Where To Stay in Istanbul
If you can, absolutely stay close to Sultanahmet Square. This is a lovely area and many major attractions will be right on your doorstep. These include The Blue Mosque, Hagia Sophia, Topkapi Palace, and the Roman Basilica Cistern. The latter is an eerie cavern featuring an inverted Medusa head. It's well worth a visit. Take a stroll to The Bosphorus and take in the view into Asia too. We stayed at both the Hotel Alilass and Hotel Armada. Both were good and in the mid to high-end price point and served really good breakfasts. I felt completely safe as a solo woman in this part of town.
When To Visit Istanbul
You can see snow in Istanbul in winter and we happened to be there to see that happen. It was pretty special. Istanbul doesn't have the huge school holiday crowds of say, London or Paris, making things a little less crowded. Room rates, crowds and weather are most manageable outside the high season, think March to May and September to November. We visited in January and February and had no issues with weather.
Athens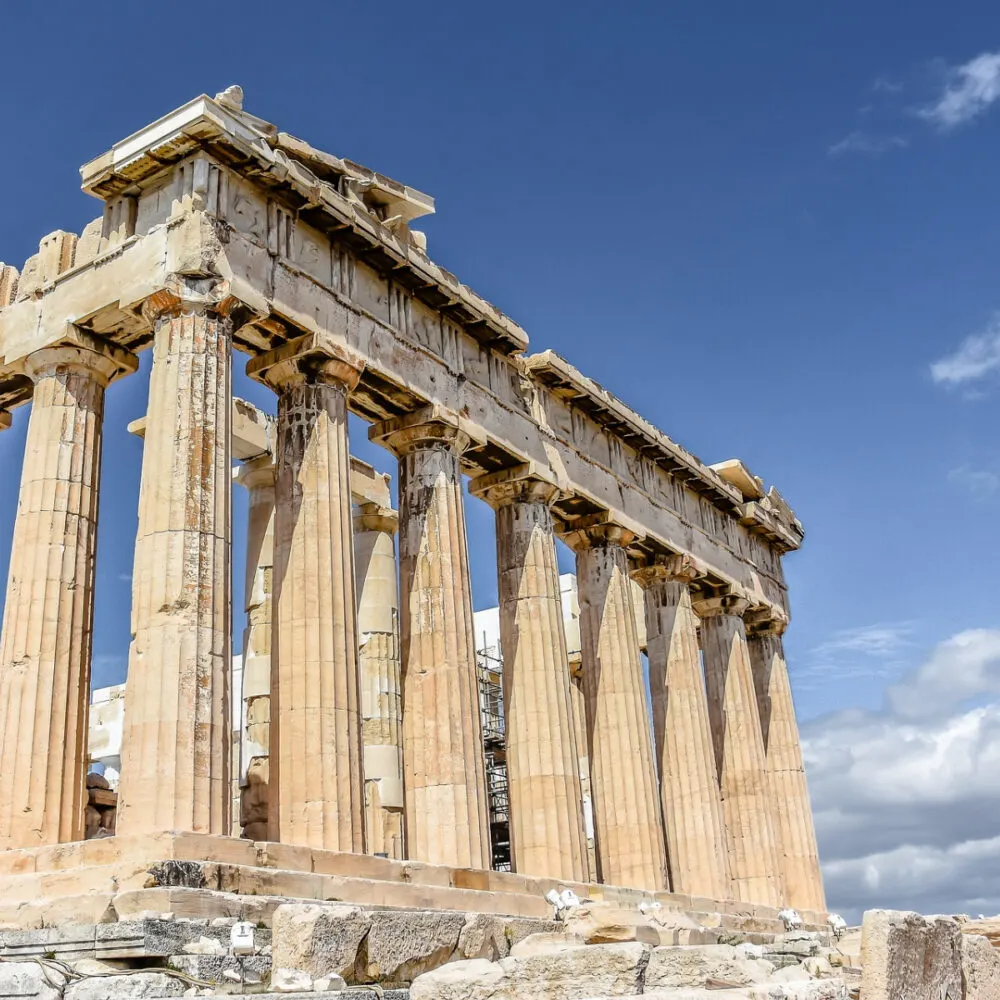 I've read many negative reviews of Athens as a city destination, but we absolutely loved it. Greece is a great destination and no tour of Greece is complete without seeing Athens, the Acropolis, and the Parthenon. Delphi isn't too far away from Athens, if you can, add a day or two in Delphi to your trip. The Parthenon and the historic old town, The Plaka, is where you want to be in Athens. You can explore this area on foot and there are plenty of shops, restaurants and the fantastic Acropolis Museum nearby.
Where To Stay In Athens
If you can, book a hotel with an Acropolis view. It's pretty spectacular lit up at night. Stay as close to this ancient heart of Athens as you can. Check out the views from the Herodion Hotel, a boutique but affordable special place to stay. Athens makes a great weekend break destination if you're lucky enough to be in Europe.
When to Visit Athens
Summer can be hot and busy. As with most destinations the shoulder seasons are likely to be the best times to visit, think March to May and September to November. The weather should be pleasant. Winter should be pleasant too, this part of the world doesn't get too cold but you may see rain or even snow.
Other Places in Europe
Have you found your ultimate European destination in the list above? There are so many cool spots to visit on this amazing continent. It was hard to narrow these top places down to a shortlist. For your first trip to The Continent, spending a few days to a week in these awesome cities will be a great way to discover a love for Europe and hopefully to endear you to return over and over again. If you're looking for something a little different, maybe more of a hidden gem of Europe, consider Budapest in Hungary, maybe Brasov in Romania, Slovenia, or one of Europe's islands. Head back now to our main Travel in Europe page or to our run-down of best, most useful travel products to buy. What's your favourite place to go in Europe? Tell us in the comments.
If you'd like to hire a car during your stay, use this car rental comparison tool to find the best deal!

We also suggest you take a look at this company to get a quote for all kinds of the more tricky adventure or extended travel insurance.

Try Stayz / VRBO for an alternative way to find rentals on homes/apartments/condos in any country!