This post may contain affiliate links.
3 days in Slovenia was enough time to fall head over heels in love. Why didn't I know how beautiful Slovenia is? Why haven't we visited a million times? Why haven't we taken the kids to Bled and the other stunning lakes to enjoy every kind of outdoor adventure?
I'm forever saying that Romania is the most beautiful place on Earth, well it has some tough competition in Slovenia.
We only had a few days, we were on a road trip from Romania to London and had deadlines to meet but as Slovenia is small we managed to see a lot. We will be going back to this country to fully enjoy everything Slovenia has to offer. I can even see us settling there for a while to enjoy stunning scenery and outdoor opportunities along with great wine, it's that good. If you love the great outdoors, Slovenia is a must-visit.
[cmtoc_table_of_contents]
3 Days in Slovenia, a Slovenia Travel Blog
Where Did We Stay in Slovenia?
We used Airbnb apartments in the north as we drove into Slovenia from Hungary and to the west of Ljubljana on the road to Lake Bled. If these two were representative of Slovenian Airbnbs then this country has superb accommodation options. Two large family apartments, both well equipped, spotlessly clean and modern, both with their own points of interest at budget friendly prices. Our Slovenian hosts were super welcoming and helpful, one family spoke no English, the other family could talk to us faultlessly. An added bonus, our second Airbnb offered kids stay free and was extremely eductional for the children.
Slovenian AirBnb 1 The Vineyard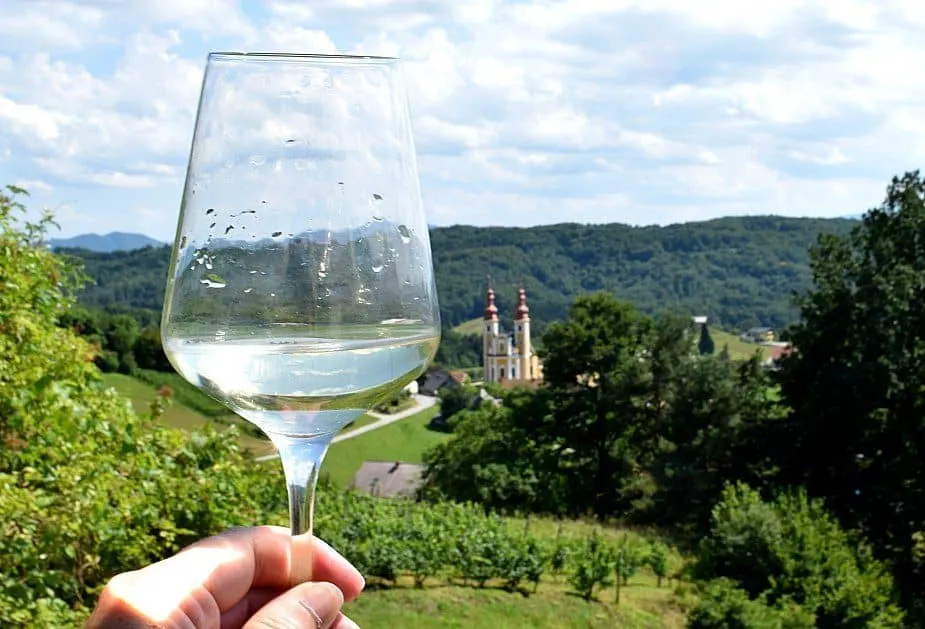 We picked this stop for convenience, we were driving from Lake Balaton in Hungary, through Slovenia and on to Venice. This apartement wasn't far from the main road but in a beautiful rural setting amidst villages, wineries and ancient churches. It boasted beds for 4-6, its own private balcony, a kitchen and a washing machine. It couldn't have been better! As digital nomads, this apartment would suit us for a week or so to settle and work, unfortunately their wi-fi was down so we had to use our phone connections. If you have a SIM card from any of the European countries and are on a pay monthly plan, all of your allowance is now valid throughout Europe. For pay as you go customers, your home charges should apply. That's a big bonus for travellers in Europe these days.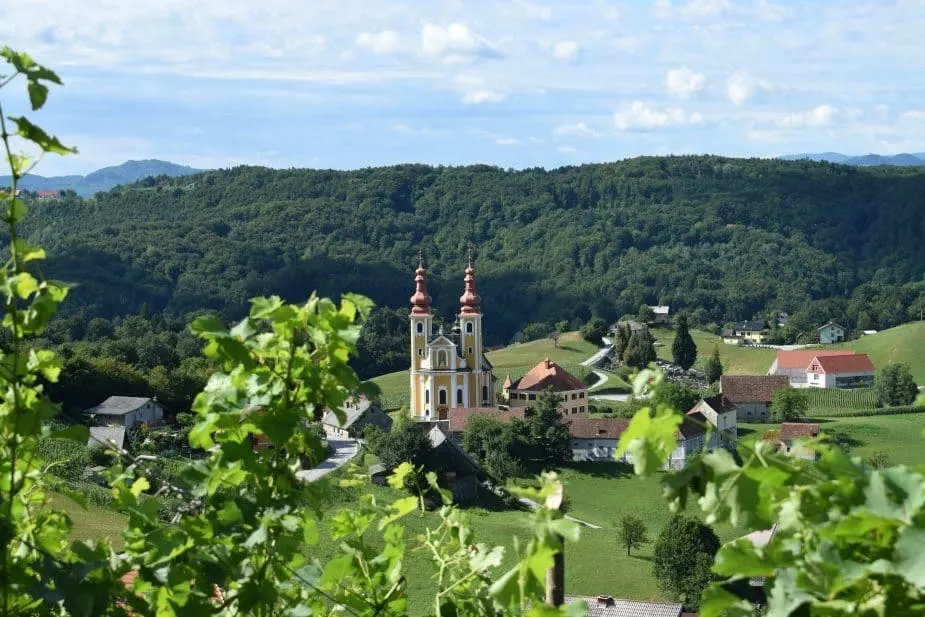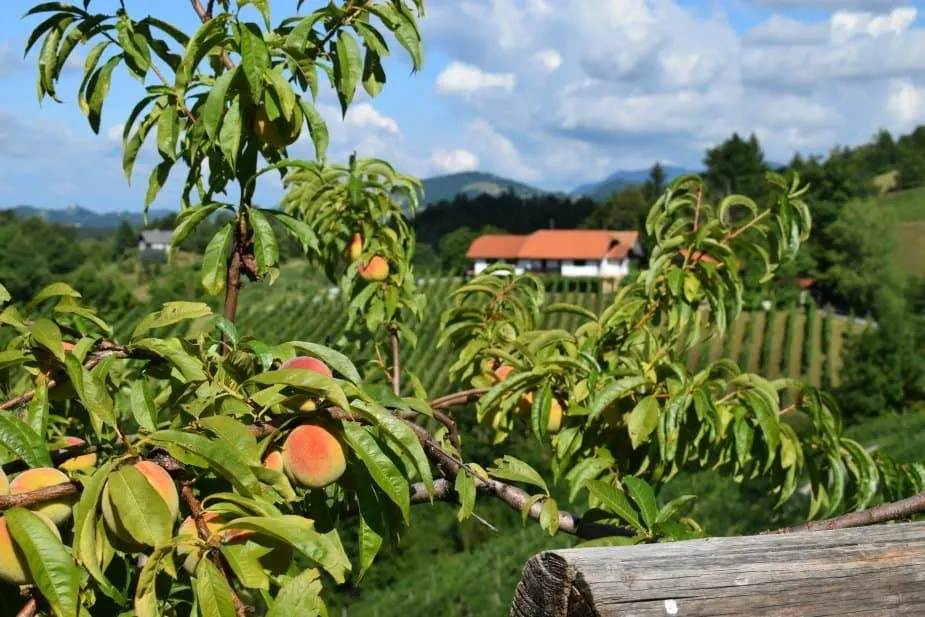 Slovenian AirBnb 2 The Happy Cow Dairy Farm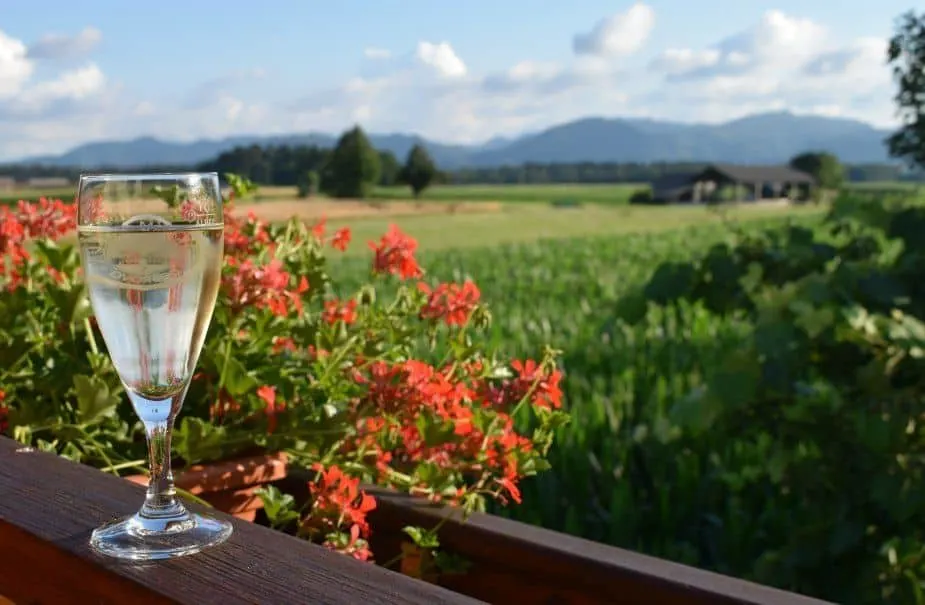 On day two in Slovenia we drove in Ljubljana and explored for a while before heading to Airbnb #2, this time in the farm lands between Slovenia's capital and Lake Bled. This was the perfect location for us allowing us to explore freely for a couple of days and drive on into Venice early on the third morning. A dream for families, the Happy Cow Airbnb was a huge apartment, flawlessly equipped and with multiple bedrooms to fit even the largest family. We enjoyed milk fresh from the cows and vegetables straight from their garden. The wi-fi here was good, kids stay free, the whole place was a dream come true. We could live here!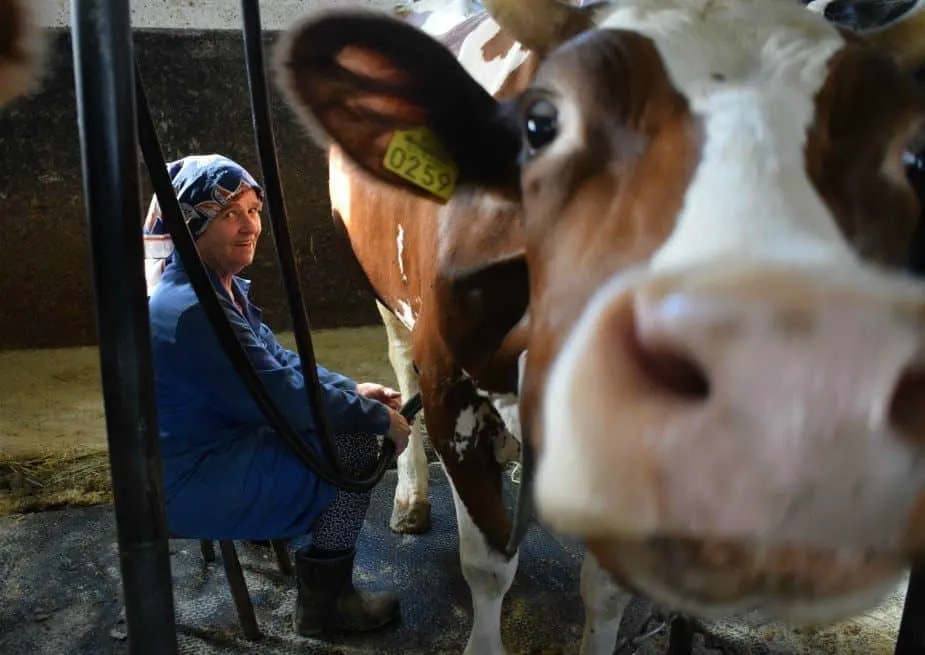 Lake Bled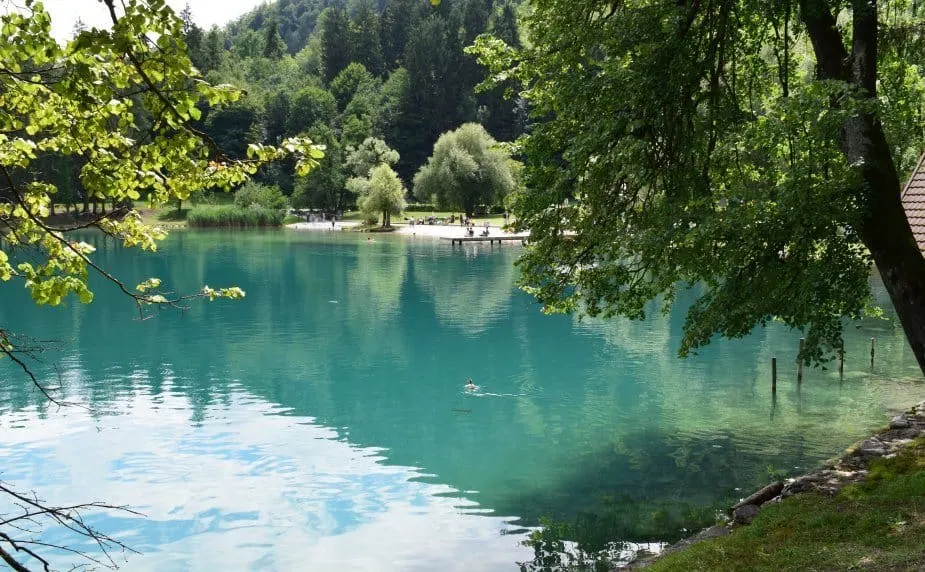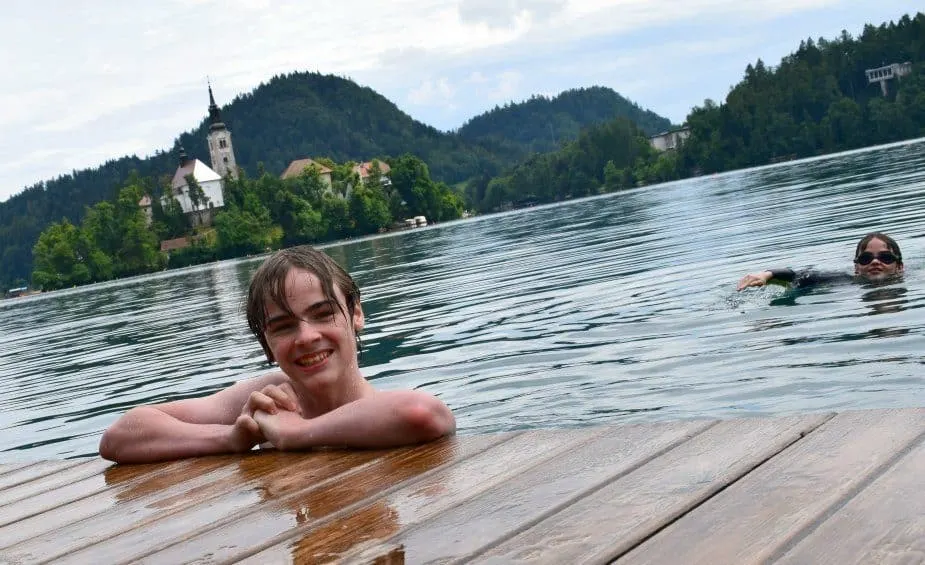 Lake Bohinj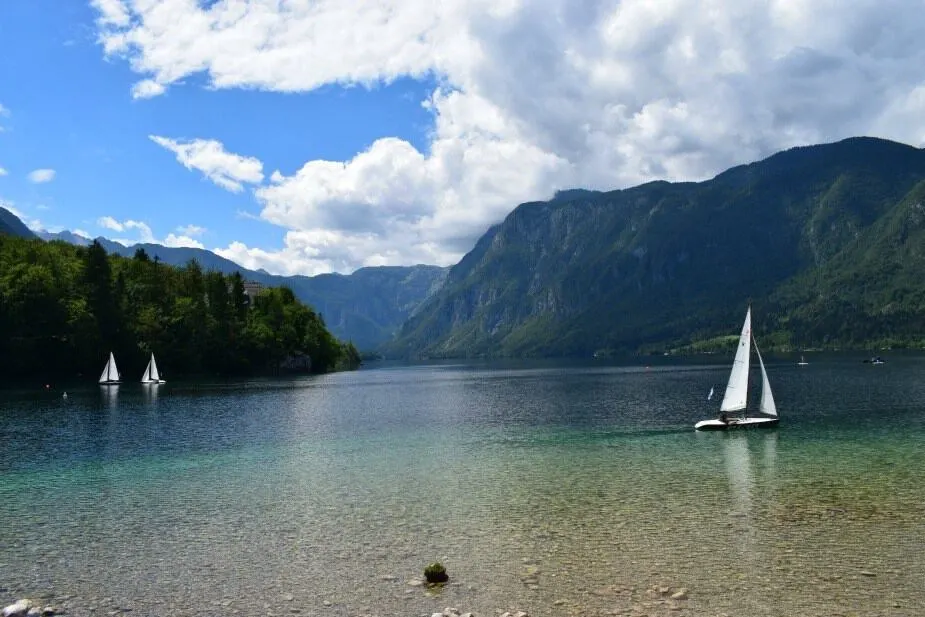 Our second lake of the day, a short and ultra-scenic drive from Lake Bled was possibly more beautiful again. This crystal clear Slovenian Lake was home to local water sports enthusiasts rather than the crowds of tourists at Lake Bled. There are endless opportunities in this area to enjoy all kinds of outdoor sports, cycling, kayaking, sailing, climbing, it's all here and kids would adore it.
Ljubljana
We made a flying visit, but we were in Ljubijana long enough to take in beautiful buildings, a central market, sparse crowds, pavement dining and a generally lovely city.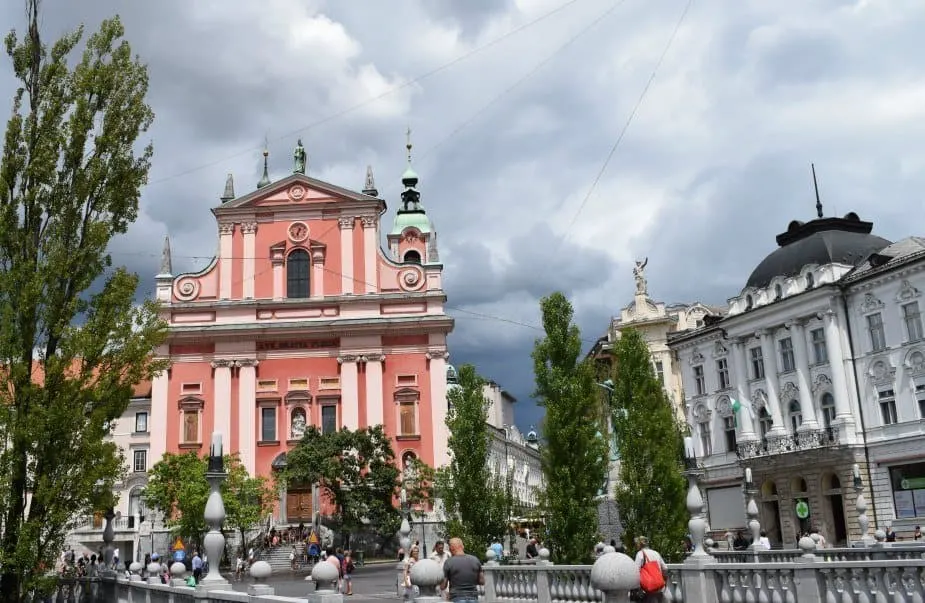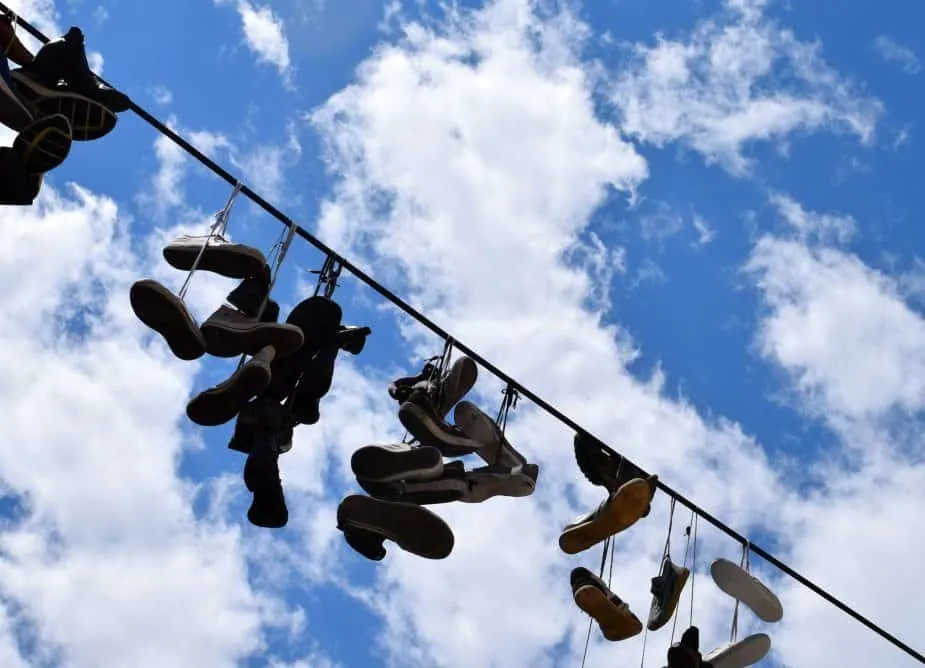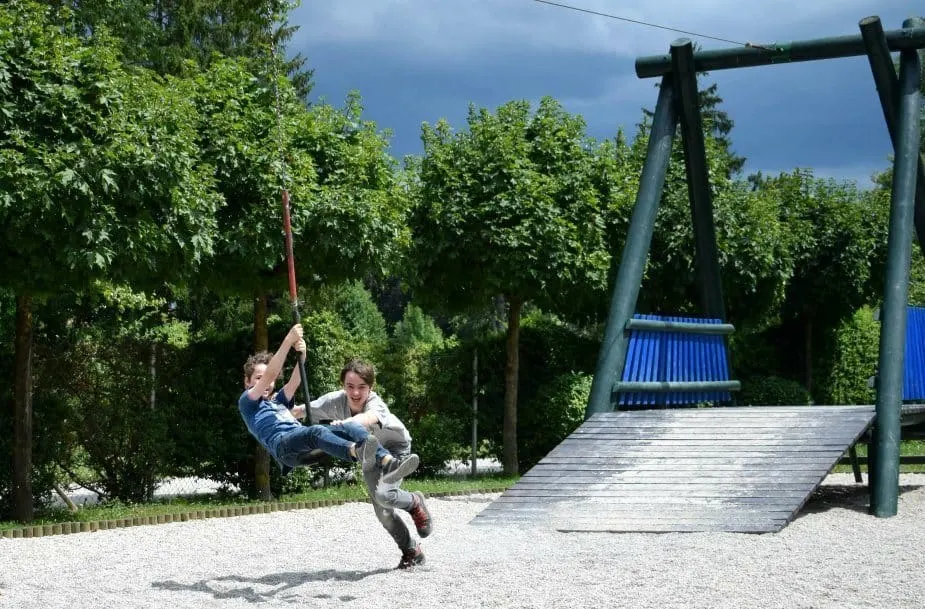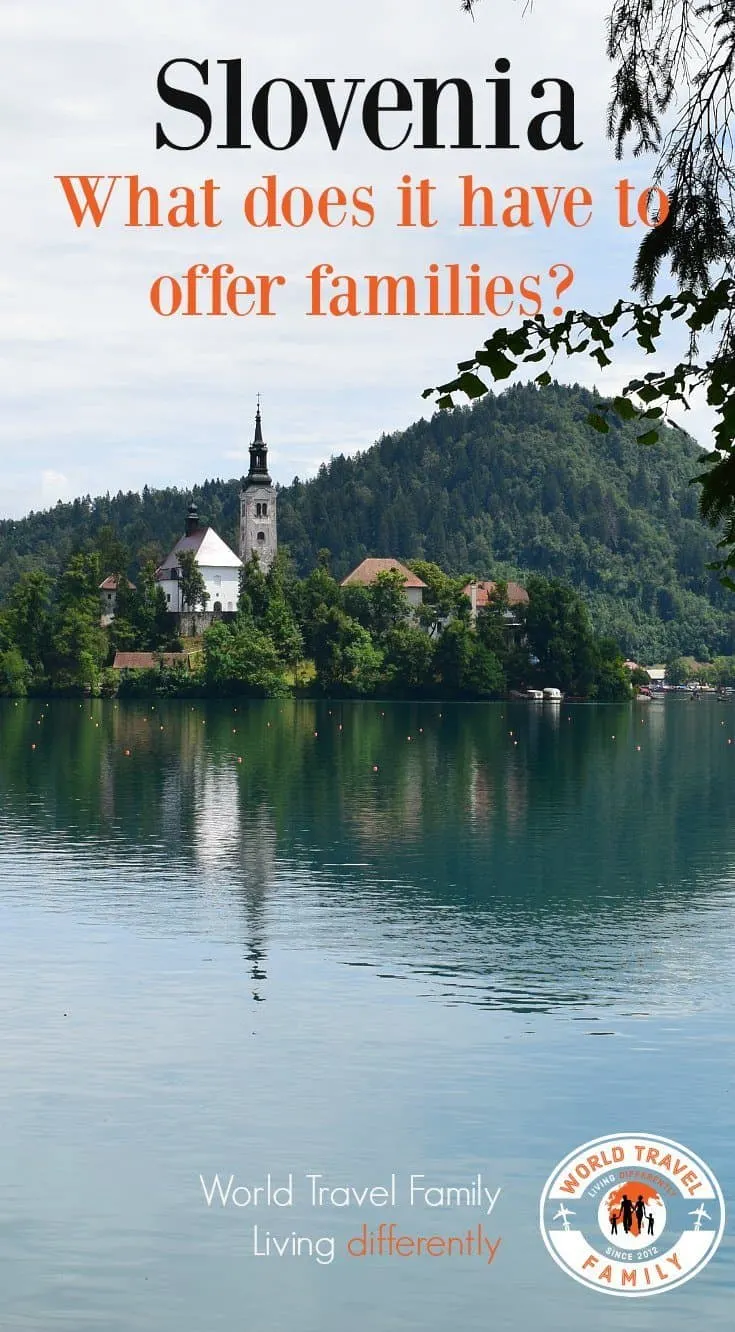 Food in Slovenia
Unfortunately we didn't get to try ant traditional Slovenian dishes. We feasted on juicy peaches, crisp white wine and vegetables from our hosts' gardens along with cow-fresh milk, but this didn't give us a chance to get to the restaurants or experience Slovenian home cooking. If you'd like to know a little more about Slovenian dishes and cookery try here.
Slovenia, we came, we saw, we liked a lot. This is a country you could spend weeks and months enjoying but for us, just 3 days wetted our apetites for more. Slovenia, we will be back! What about you, have you been? Do you plan to visit Slovenia? We need to add more to our Slovenia travel blog section and we will.
If you'd like to hire a car during your stay, use this car rental comparison tool to find the best deal!

We also suggest you take a look at this company to get a quote for all kinds of the more tricky adventure or extended travel insurance.

Try Stayz / VRBO for an alternative way to find rentals on homes/apartments/condos in any country!