This post may contain affiliate links.
Around June I became aware that a few things existed, Hungarian horsemen and their incredible skills, the UNESCO listed Hortobágy National Park, the Puszta and the rare and heritage breed livestock of this unique region. We've been trying to make a visit to this area ever since but our first chance came with our trans-Europe, Romania to London roadtrip. We decided to make this trip fun and an exploration rather than the usual trudge, so seeing these Hungarian blue-clad cossacks with their whip-cracking trick riding, grey cattle and weirdly horned racka sheep became our first destination. We drove south from Maramures, crossed the border into Hungary near Oradea and headed to Hortobagy National Park for the first night of our summer adventure in Europe.
Our Hortobagy travel blog includes staying in Hortobagy, visiting Hortobagy National Park, the Puszta and the famous Hungarian horsemen, heritage cattle, sheep and more livestock.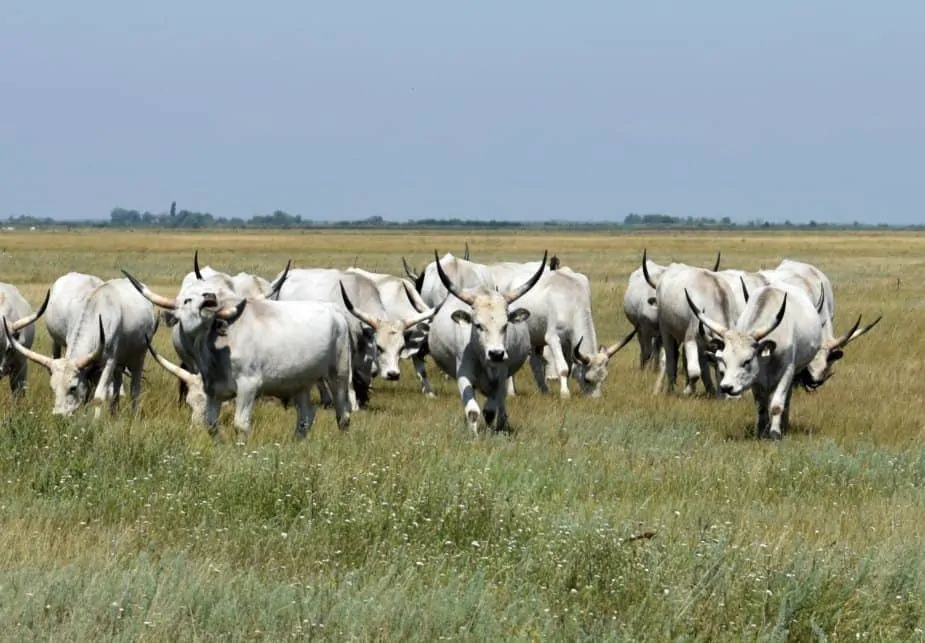 Hortobagy National Park
We found it difficult to find accurate information on this region online, most of the websites were in Hungarian and defeated Google translate also the information they offered was confusing and less than helpful. We decided to head to the Hortobágy Nemzeti Park Tourist Information Centre after breakfast and simply ask how best to enjoy and explore the area. Their top suggestion was the Mata Stud and their 10am tour was about to start, we had a plan!
This post may contain affiliate links, if so, and you choose to use them, we can earn a small commission at no extra cost to you.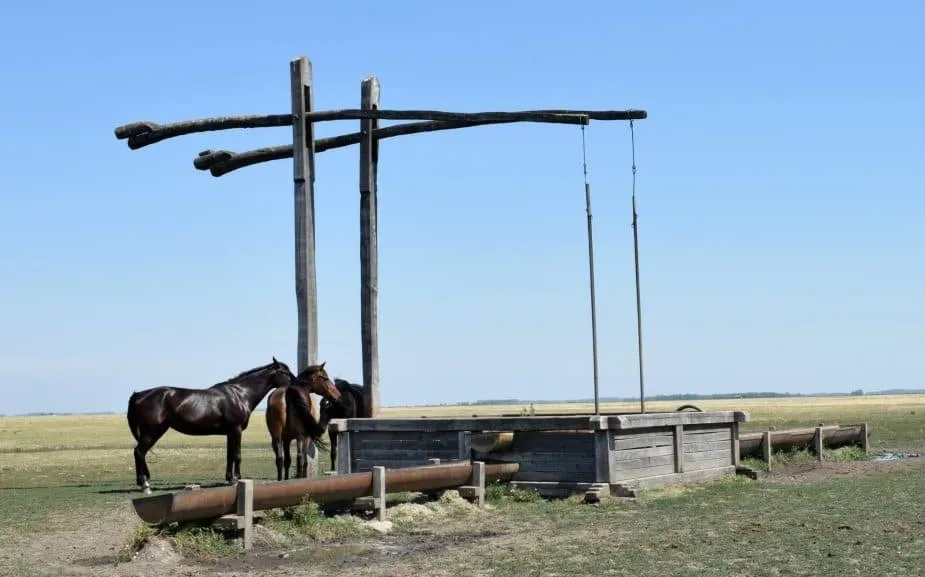 This post will mostly consist of photos from our tour at the Mata Stud, we'll also tell you where we stayed and give you more options on things to do and places to visit in and around Hortobágy National Park and Puszta. This was an incredible morning and absolutely worth doing, you can reach the area easily by road, it's in central, eastern Hungary, or there is a train station nearby at Mata.
Puszta From Budapest
You can visit the Puszta in the region of Hortobagy on a one day tour from Budapest. including Kecskemét, the capital of Puszta. The drive time from Budapest to Puszta should be under 2 hours. See a horse show and enjoy lunch. Check out availability on this tour here.
What is the Puszta?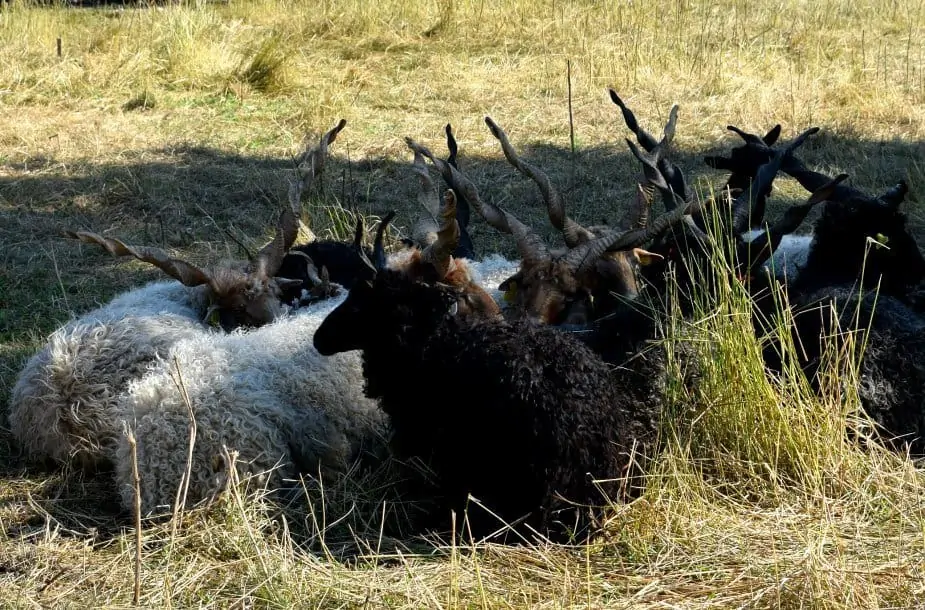 UNESCO say "Puszta consists of a vast area of plains and wetlands in eastern Hungary. Traditional forms of land use, such as the grazing of domestic animals, have been present in this pastoral society for more than two millennia."
Hungary's Puszta is a fascinating area to drive through, encircled by commercial agricultural land, endless sunflowers, corn and grains, the Hortobágy Puszta is reminiscent of the grassy plains of the UK, even Mongolia. Grasslands and wetlands mingle, giving a diverse habitat and abundant birdlife.
Where to Stay for Hortobágy National Park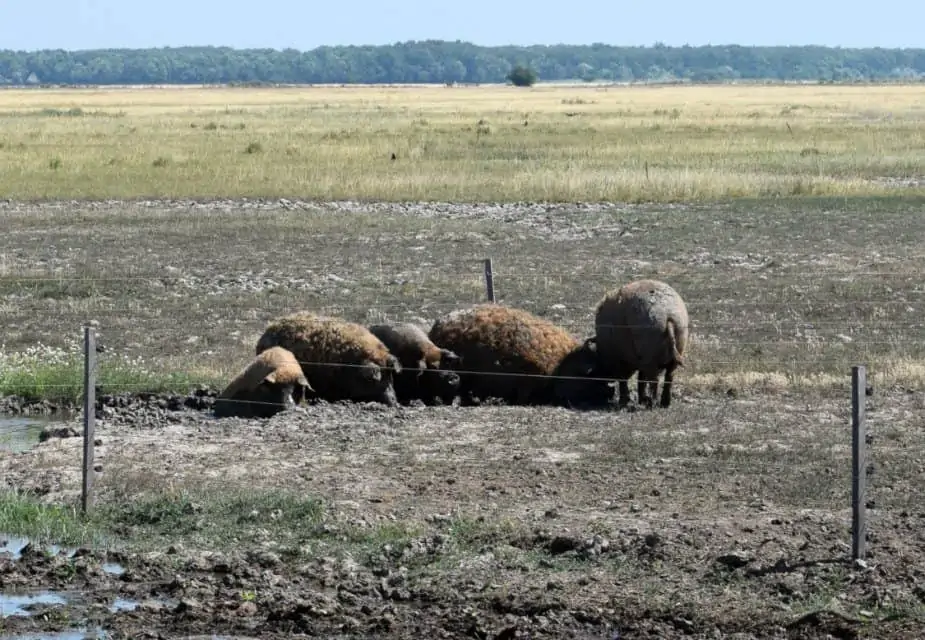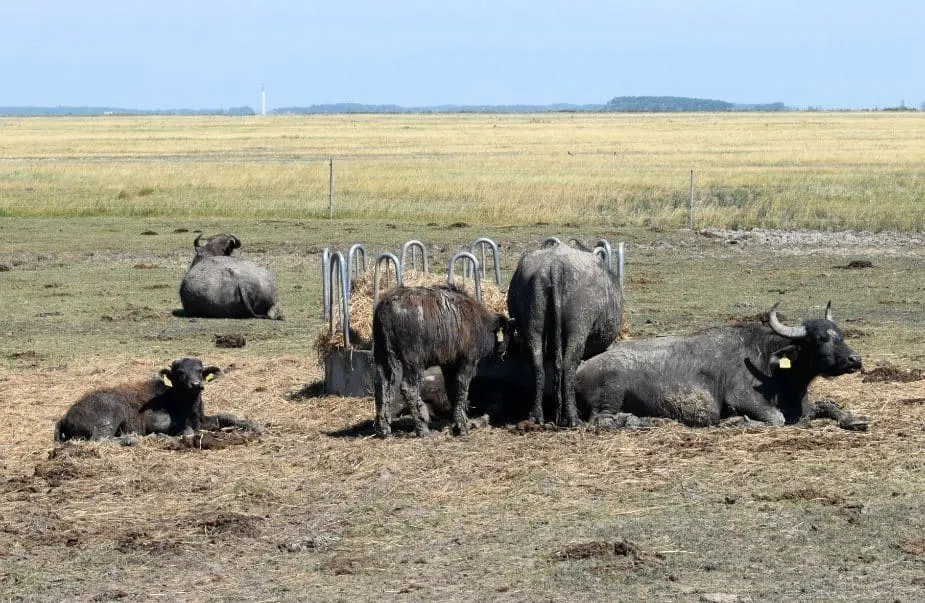 We visited the Hortobágy area mid-week, in July and we found it hard to find accommodation through limited availability. We settled on a lower-cost small hotel in Balmazújváros, a small town on the edge of Hortobagy National park. Breakfast was included, the family suite had 2 separate bedrooms and the town had a good Hungarian food restaurant and a fantastic swimming pool with natural hot water spa a short walk away. We would recommend this hotel as a good basic choice.
Check out prices and availability for Kerekes Panzió here.
Pictures of Hungarian Horsemen From Hortobagy National Park and the Mata Stud
Hortobagy and the Puszta offered some incredibly good photographic opportunities, the blue skies and striking blue costumes of the horsemen making for some cool shots.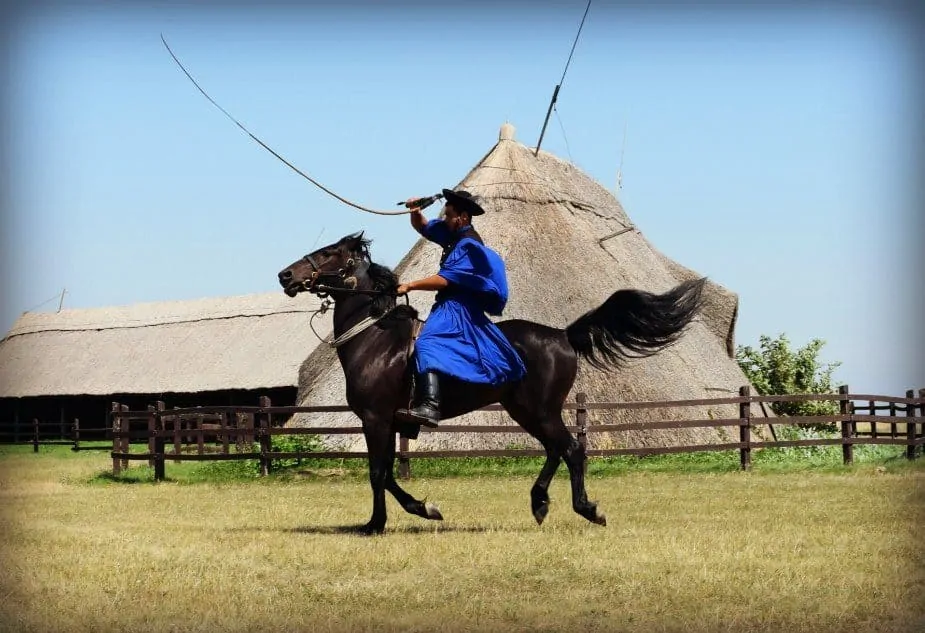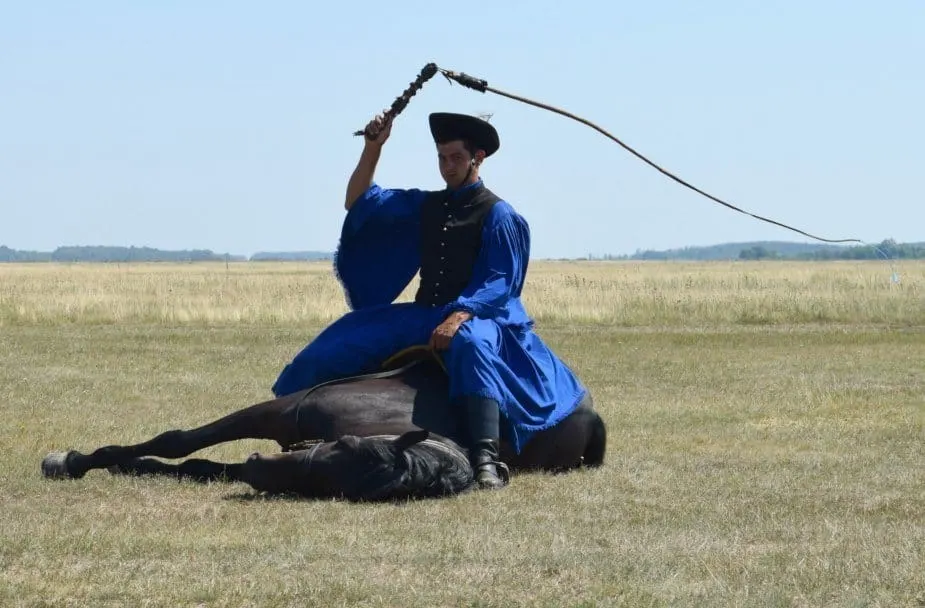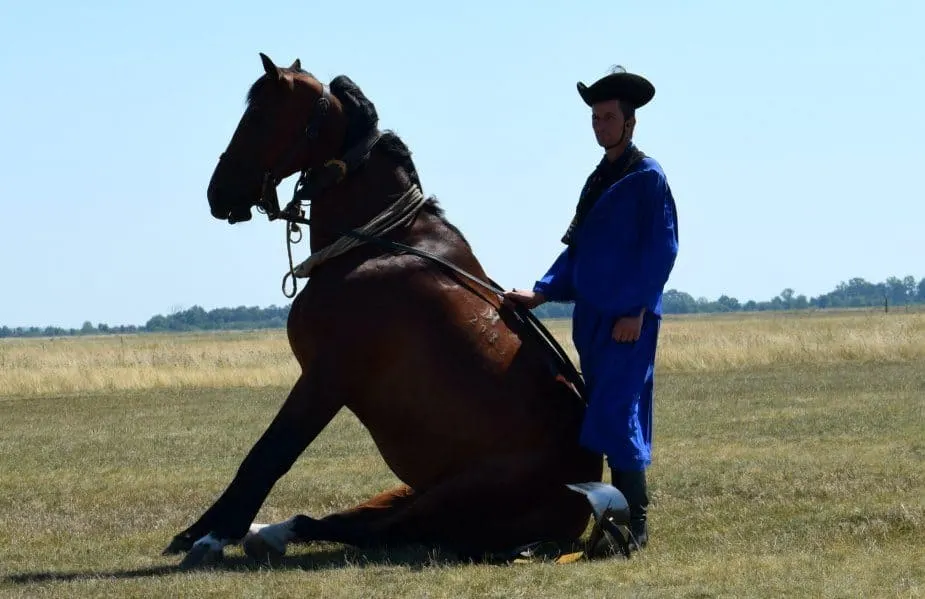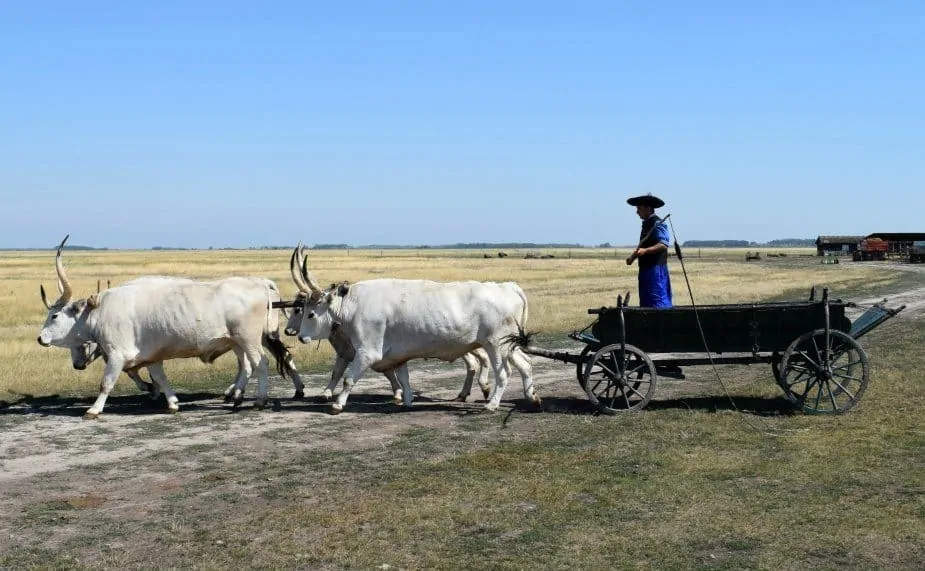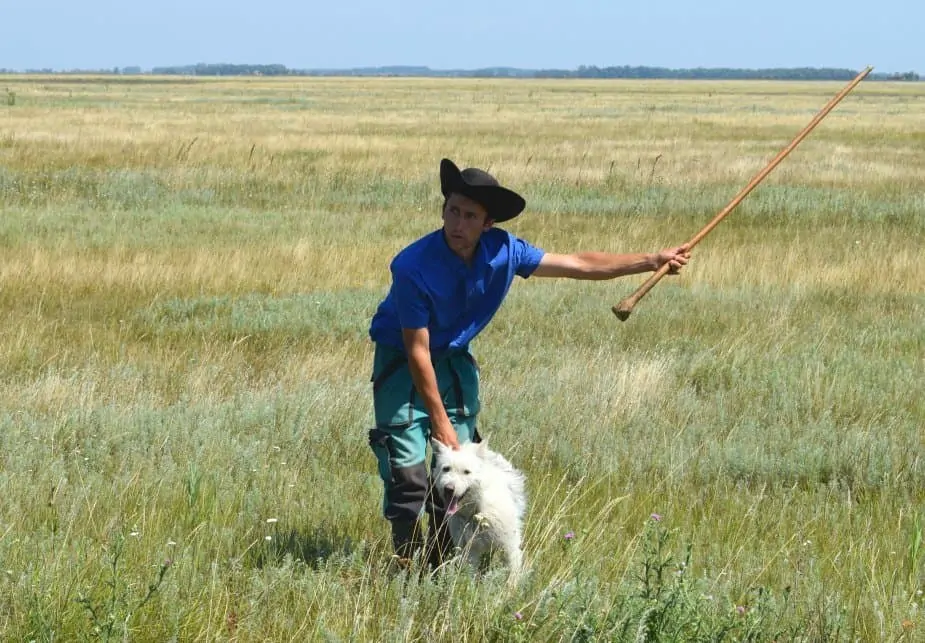 Is the Mata Stud and Hortobágy Park Good for Kids?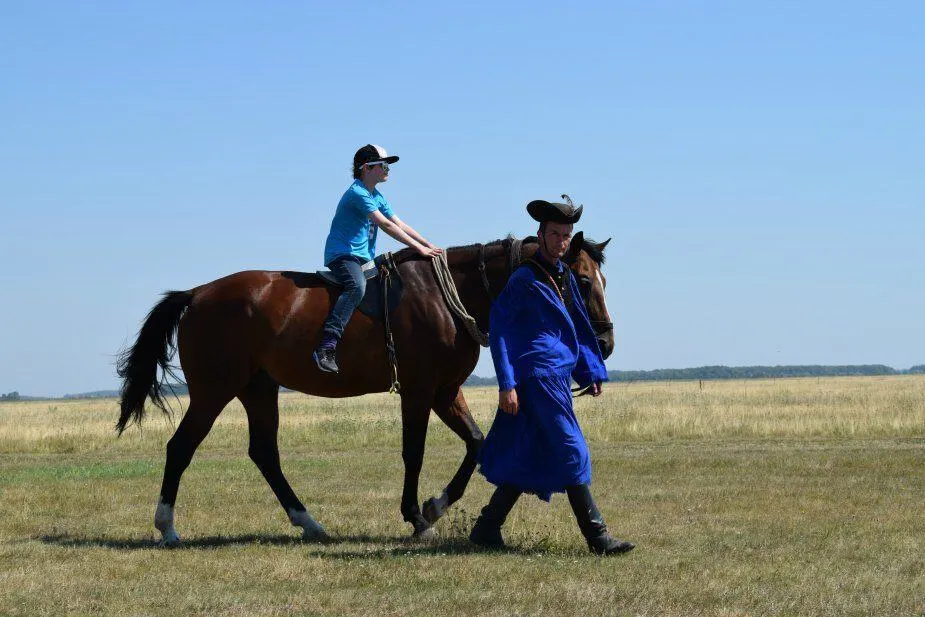 Hortobagy National Park is fantastic for kids and families! The animal park mentioned below gives children the opportunity to interact with baby animals and everything about the Puszta and this region is extremely interesting and educational, from the whip-cracking horsemen to the rooftop crane's nests. The little museum at the Visitor's Centre is great too.
Other Things to Do in and Around Hortobágy National Park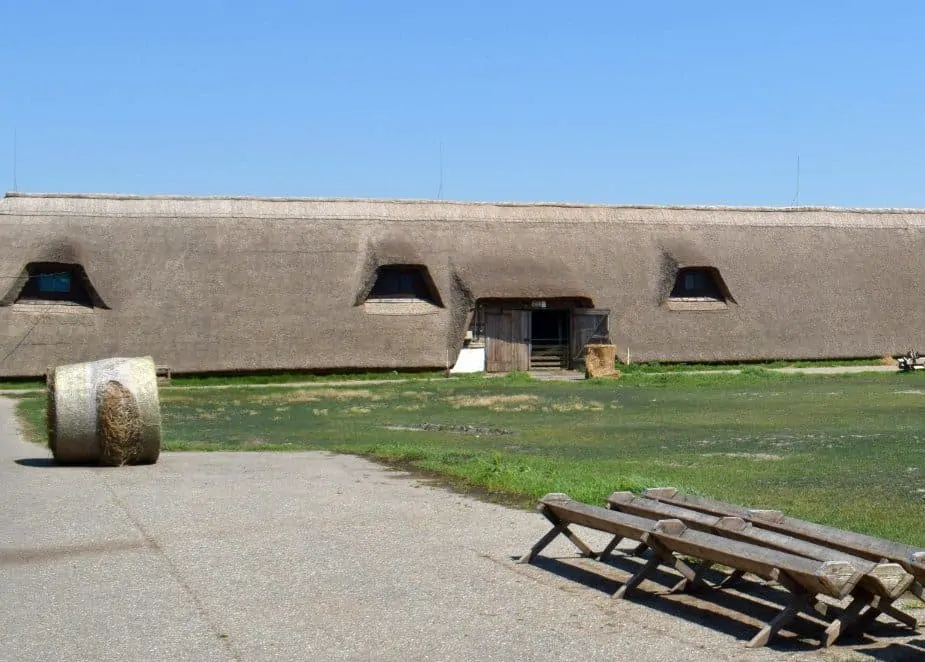 Things to do in and around Hortobagy National Park include the following:
Swimming, Thermal Pools and Spa at Balmazújváros
Hortobágy Nemzeti Park Tourist Information Centre and Visitor Centre with Craftsmen's Yard. (as above, craftsman's yard only on weekends)
The Annual Crane Migration, see thousands of cranes in the region in October.
The Great Fish Ponds
For you, for Pinterest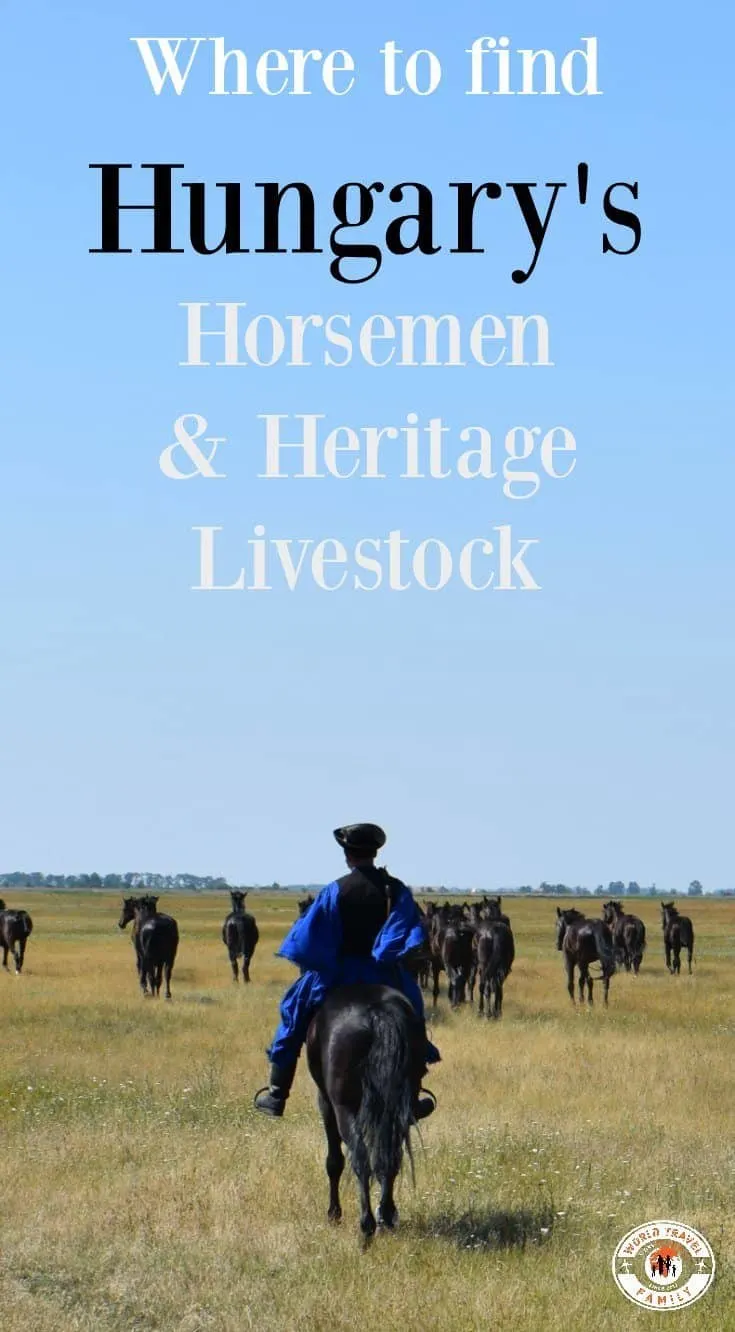 Hortobagy Hungary
Hortobagy is a region of Hungary about 2 hours from Budapest by road. The steppe region of Hortobagy lies between the Tisza River and the city of Debrecen. The village of Hortobagy is rich in cultural and folk traditions and crafts. The village is the traditional centre of the region lying where the Debrecen to Budapest road crosses a stone bridge over the Hortobágy River. Hortobágy National Park was created in 1973 and in 1999 became a UNESCO World Heritage site.
So that's our Europe road trip off to a great start, we enjoyed exploring the Hortobágy National Park and meeting the blue Hungarian horsemen along with their animals, even more than expected. It was a morning to remember. Onward now into the south of Hungary for Lake Balaton, Hungary's inland sea, and from there beautiful Slovenia. Stick around to follow! This Hortobagy National Park blog first appeared on this website and this part of the world is a phenomenal summer destination in Europe.
If you'd like to hire a car during your stay, use this car rental comparison tool to find the best deal!

We also suggest you take a look at this company to get a quote for all kinds of the more tricky adventure or extended travel insurance.

Try Stayz / VRBO for an alternative way to find rentals on homes/apartments/condos in any country!