This post may contain affiliate links.
Ask anyone who has traveled through Eastern Europe to name their favorite city and they will almost definitely say Budapest. Home of beautiful buildings, steaming spa baths and delightfully cheap beer, there's really nothing not to love. Budapest is the ideal destination for people who want a weekend getaway. Two days in Budapest is all you need to experience a lot of what the city has to offer. It is a very walkable city and it has a great tram system so it is quick and easy to get from A to B quickly. So, you've got 48 hours in Budapest. What are you going to do with your time? You want to see as much as possible but you also don't want to feel rushed or overwhelmed.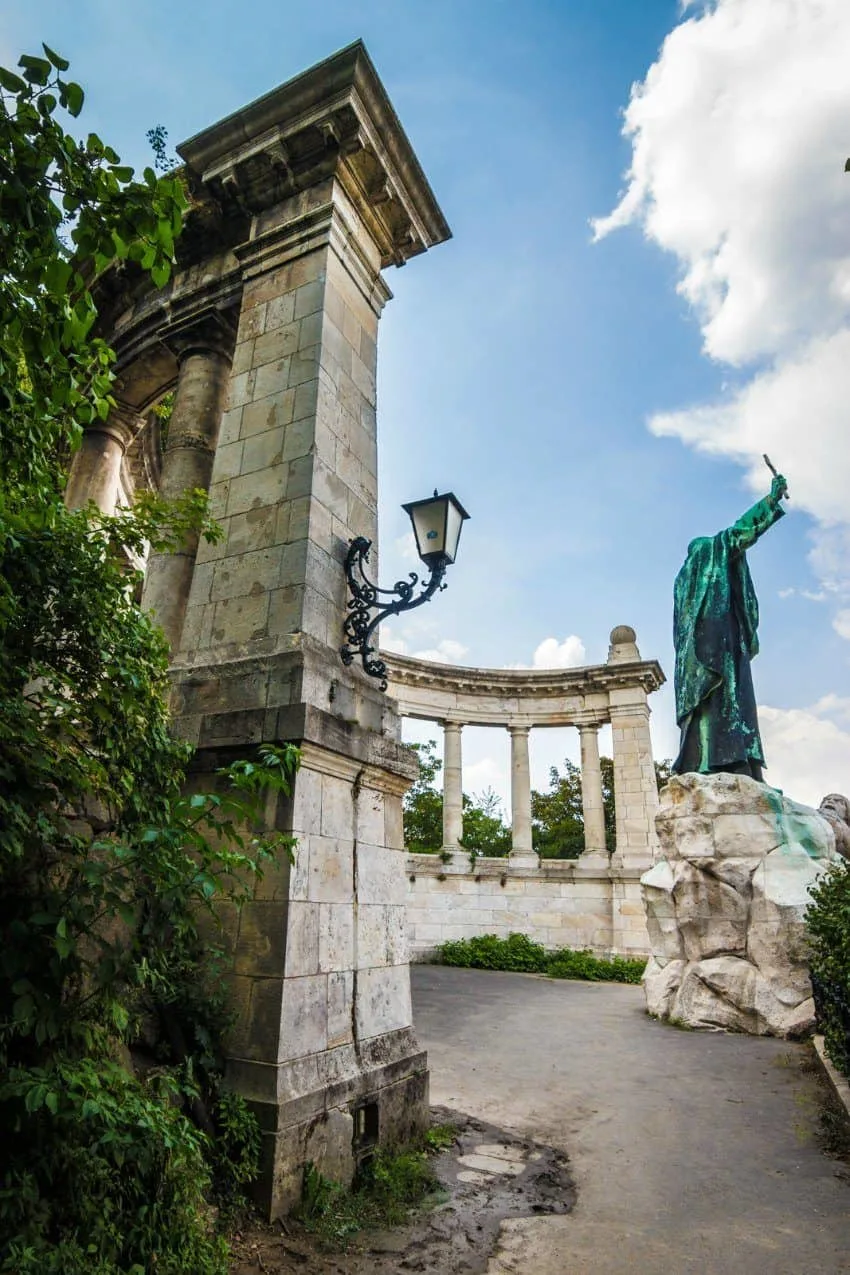 How to Spend 48 Hours in Budapest
If you don't want to waste time planning your travels then here are my suggestions for the ultimate two day Budapest itinerary.
Day 1 in Budapest: Explore by Foot
Make sure you get an early night because day one starts bright and early and is jam-packed with activities!
Day 1 Morning
The first thing you should do in any new city is walk around for a bit. This way you can get a feel for the city. Walk down to the river and wander around this area. There are plenty of shops and cafes you can stop in at.
Eventually, you will come to the magnificent Budapest Parliament. You can either take a guided tour of the inside or just admire it from the outside. It is a pretty spectacular building. If you have time, come back and look at it at night time when it's all lit up.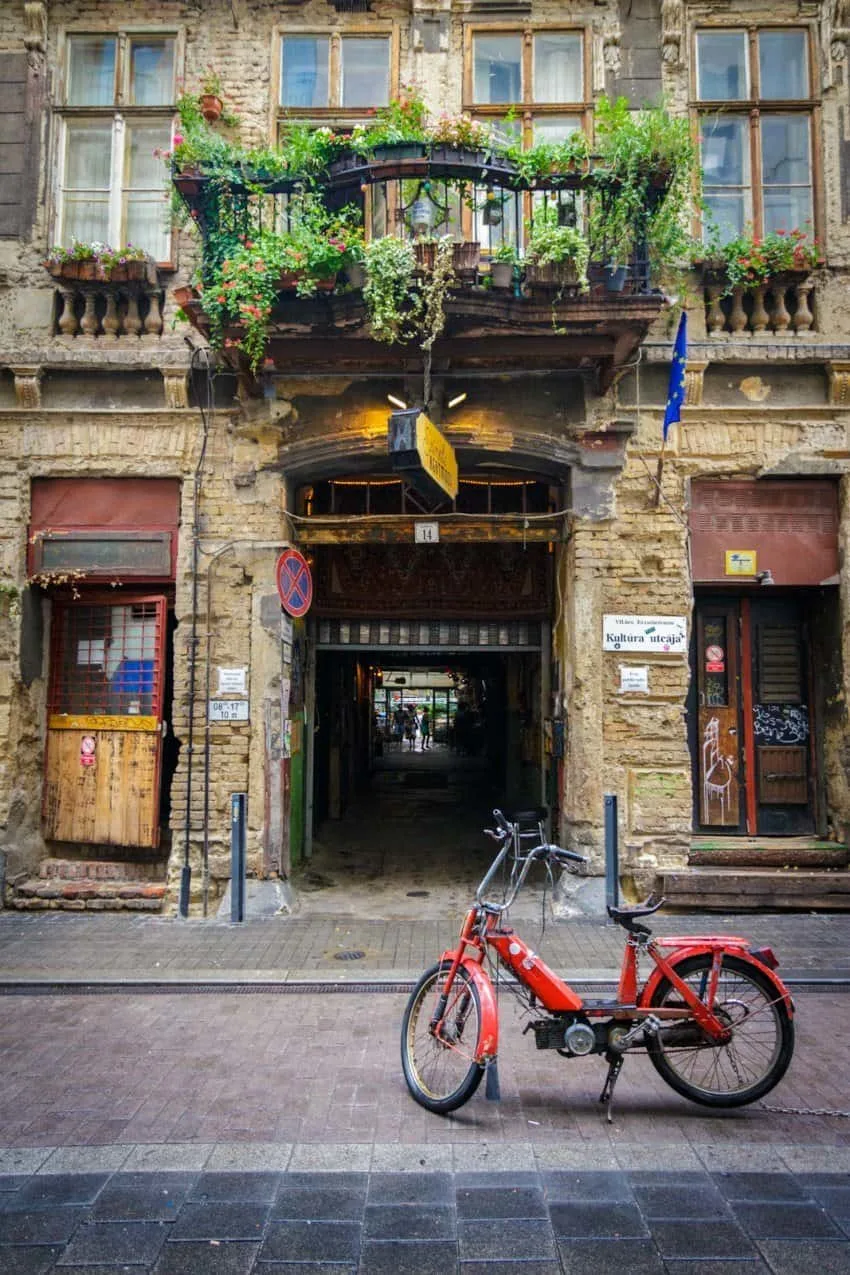 Day 1 Afternoon
Stroll back along the river until you get to the Great Market Hall. Walk upstairs and you will be presented with an array of cheap, quick dining options. It's essential to sample some Hungarian food and I recommend ordering a langos with sour cream and cheese. You can thank me later.
You can also pick up some cool gifts while you're here. The downstairs section is filled with local delicacies – just make sure you can fit it in your luggage!
Once you've eaten head outside and walk across the chain bridge to the other side of the river.
Time for a quick education. Budapest is divided into two halves: Buda and Pest. Pest is where most of the action is and is where you will most likely be staying. Buda is hilly and picturesque but far less set up for travelers. The two halves are divided by the river. So, when you cross the chain bridge you will be going from Pest over to Buda.
Now you're in Buda, you can either walk to the top of the hill to get to Buda Castle or you can take the funicular. Buda Castle houses one of Hungary's finest art collections so give yourself plenty of time to explore here.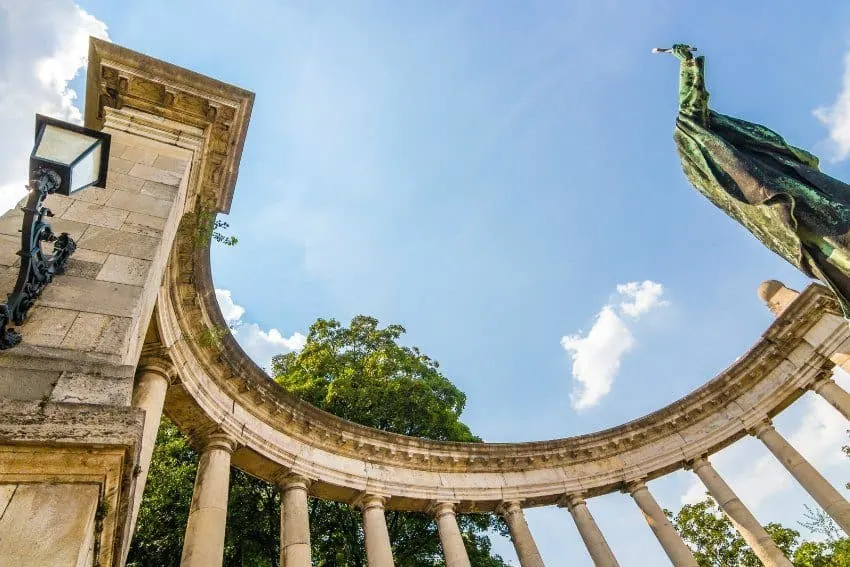 Day 1 Evening
Time to go back across to Pest for the evening. If you're ready for dinner, meander over to the Jewish Quarter and head to Gettó Gulyás. This place serves incredible Hungarian food, including goulash, a paprika-based soup with meat and veggies.
Next stop is one of Budapest's iconic ruin bars. Whether you're a party animal or not, this is not an experience to be missed. The ruin bars are essentially abandoned houses that have been converted into very hip bars. Indulge in a beer or two here and soak up the unusual atmosphere – there are worse ways to spend an evening!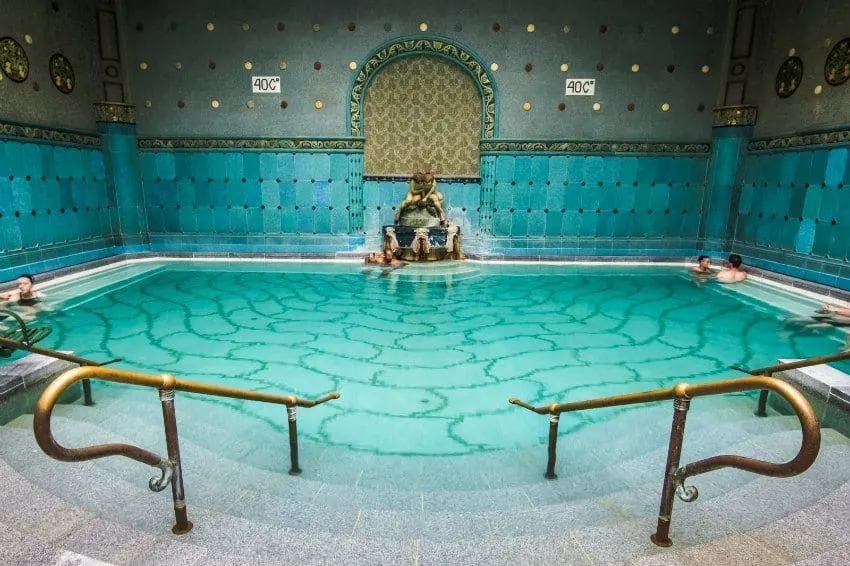 Day 2 in Budapest: Culture and Thermal Baths
If you survived day one of your 48 hours in Budapest and you're not feeling too rough from a night in a ruin bar, then it's time to move on to day two.
Day 2 Morning
This morning is all about culture and you have two options for how you choose to go about this.
Firstly, you can visit the Dohany Street Synagogue. This is the largest synagogue in Europe and is pretty impressive to behold. The Hungarians haven't historically had the best relationship with the Jews but the magnificence of the synagogue is a testament to their beautiful reconciliation and promising future.
Your second option is to visit the Hungarian National Museum, which depicts the history of Hungary from the first settlers right through to the modern day. If you're a bit of a history buff then this is a good option.
If you're feeling particularly cultural you could do both. It only takes about 8 minutes to walk from one to the other.
Day 2 Afternoon
Now we head to a different part of the city for some relaxation. The next stop on your 48 hour Budapest itinerary is the Szechenyi spa baths. This complex comprises 18 baths of varying temperatures, ranging from ice cold to very hot. Have a light lunch before you enter as you are not allowed to leave and then come back without buying a new ticket.
On the way to the baths, be sure to pass by Heroes' Square, where you will see statues of the Seven Chieftains of the Magyars. You only need to spend ten minutes here – just enough time to gawp before carrying on to the spa.
Once at the spa, give yourself plenty of time to soak in the healing mineral waters. This will be the only downtime your two days in Budapest affords.
If you want a particularly memorable experience, visit the baths on a Saturday night for Sparty. During Sparty, the whole complex is turned into one big pool party. If the weather is good and the drinks are flowing, it might well be the best thing you do in Budapest.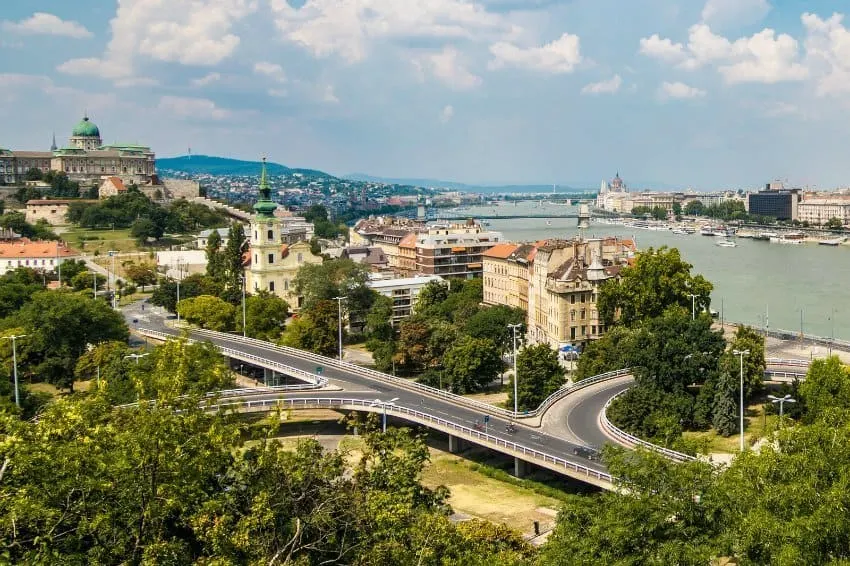 Day 2 Evening
As the sun sets, it's time to go back to the river for the final section of your Budapest itinerary. The last activity I thoroughly recommend is an evening river cruise along the Danube. Many of the boats include dinner and drinks so you won't need to worry about eating beforehand.
As you cruise along the river, you will see the city in a whole new light. Quite literally – the whole city is lit up. Remember Buda Castle and the Parliament building? Well, they look even better in the dark. The sights are phenomenal and the atmosphere is magical. What more could you want for your send off?
Thanks to Jeremy of Travel Freak for sharing his expertise and creating this post on 48 hours in Budapest. For more information on Hungary, things to do, places to visit, guides and tips on Budapest and Hungary, visit our Hungary Travel Blog.
If you'd like to hire a car during your stay, use this car rental comparison tool to find the best deal!

We also suggest you take a look at this company to get a quote for all kinds of the more tricky adventure or extended travel insurance.

Try Stayz / VRBO for an alternative way to find rentals on homes/apartments/condos in any country!