This post may contain affiliate links.
London is a place where you can have so much fun with your family. When you're done playing, shopping, and exploring, be sure to check out some of London's best museums. London's family-friendly museums with kids can be a joy, but kids need fun things to do. Luckily London England has world-class museums hosting many child-friendly and interactive displays and features, plus the cool and interesting fun stuff that kids want to see. The best part? Some London museums are free.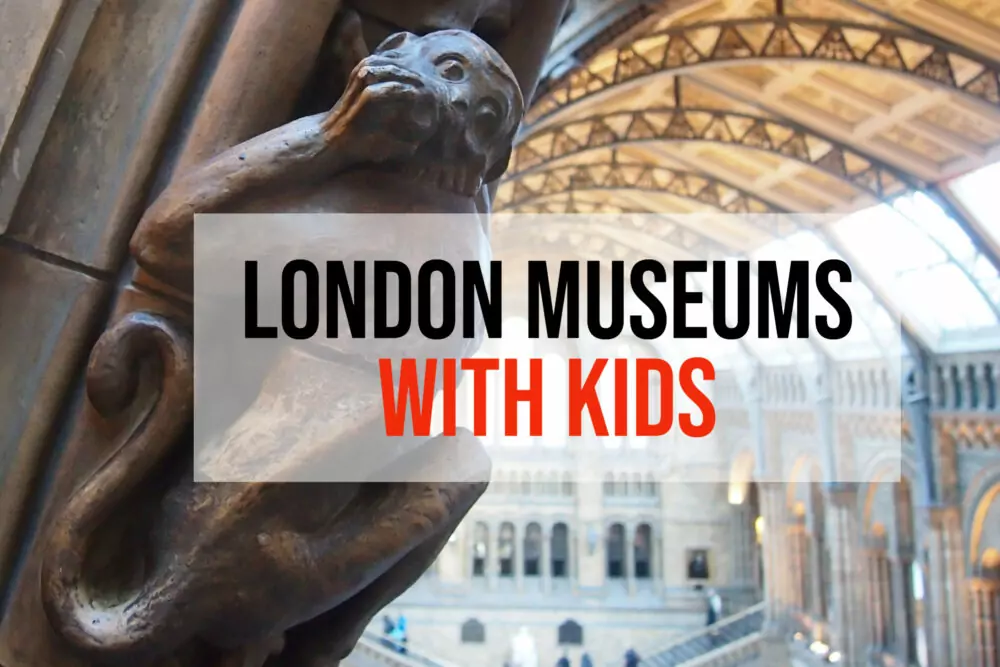 We've put together all of our insider tips on how to have an epic family vacation or weekend trip that will keep everyone happy (and entertained) from morning till night in London with kids.
This post just focuses on some of the very best museums in London to enjoy with your children. Some London museums now require visitors to make a reservation or book a time slot at busy times, we give you information about this, too.
I love living in London. It is a city with so much to offer for both adults and kids alike, but it can be hard to figure out what the best things are when you're new here.
That's where this guide comes in! We try to help you choose which museums to prioritise on your vacation in London with kids.
There are so many museums to visit in London that you could stay a month and not run out of options.
Many museums were closed during the lockdown, but today we're adding information on what's open, what's closed.
We'll keep this post as fresh as possible because even if something is open now it may be closing tomorrow!
It's always important to check and double-check all information for yourself.
London Museums With Kids
No one wants to turn down a trip to the zoo for their child, but it can take up all day and cost an arm-and-a-leg.
Luckily there are free museums in London that will keep your little ones entertained all day long!
Expect queues and bag searches at a few of the most popular museums along with long queues, particularly at the NHM at peak times.
Some of London's museums also now require you to book online, in advance.
You may need to check if they are still free, the government were pushing for admission to become paid.
Our favourite London museums for kids are below.
These museums range from art museums like The Tate Modern and National Gallery, science centers such as Science Museum and Natural History Museum, children's libraries like British Library in Bloomsbury Square or St Pancras International train station which offers a museum within its walls .
Don't forget that many museums around London offer treasure trails, guided tours, and audio guides for kids, so you can take advantage of this opportunity during the school holidays.
Some even have special activities and classes for kids.
London's Natural History Museum for Kids
Imagine, for a second, the sheer awe of your first visit to this museum, On entry you will be confronted by a huge skeleton, either a whale or Dippy the dinosaur.
You could spend days at The Natural History Museum in South Kensington and still not see everything – there are dozens of collections that span from fossils through human history.
And if you're lucky enough to be visiting when Dippy the dinosaur is on display, then it's even more fascinating as one can explore his full skeleton up close!
To your left, as you enter the grand entranceway, you'll find the dinosaur exhibit area. I
t's a lot of fun to see these creatures up close and interact with them! You can watch an animatronic T Rex roar in all its glory or immerse yourself in some interactive displays that make for great photo ops too.
We visited the London Natural History Museum in the school holidays this year. Visitors were required to have reservations to enter the Natural History Museum. A reservation is free and if you don't make one, booking a time slot, you may not be allowed into the museum. Make a reservation for this London museum on the website below.
Full museum information, opening times and current exhibits, here.
The British Museum London, for Kids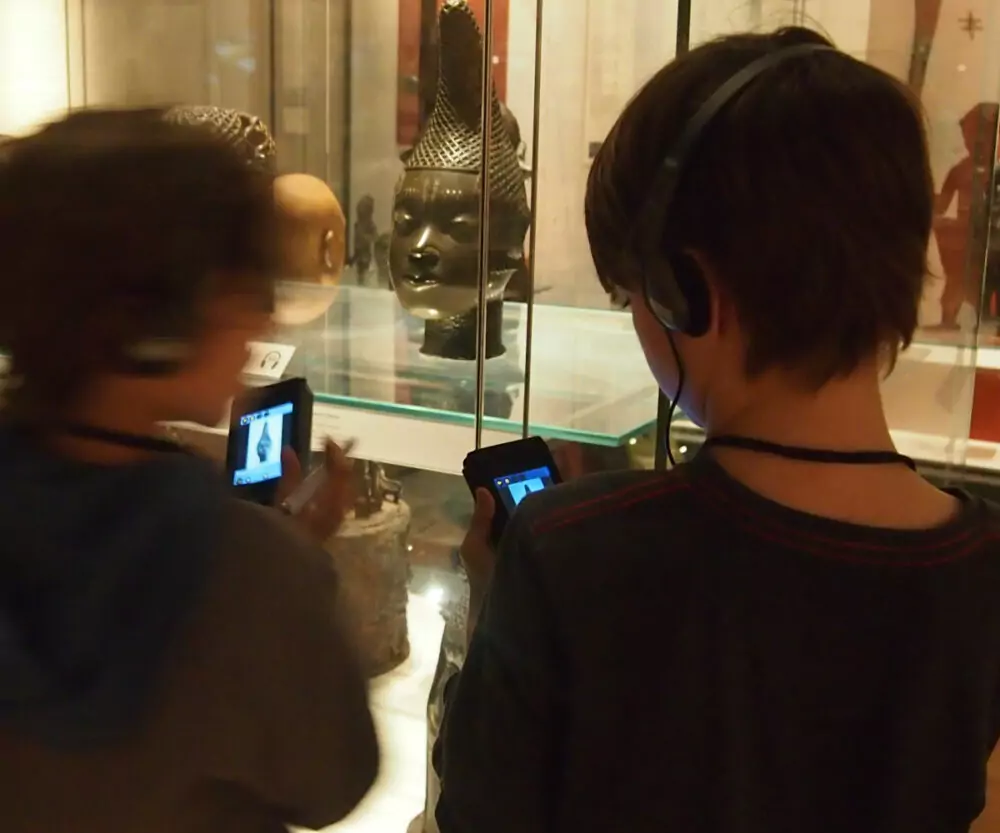 The British Museum is a world-renowned institution that houses archaeological and ethnological collections from around the globe.
The museum website features virtual tours, info about exhibitions this month, updates on their online shop's latest products, and more. My children very much enjoyed the kids' audio guides at London's British Museum.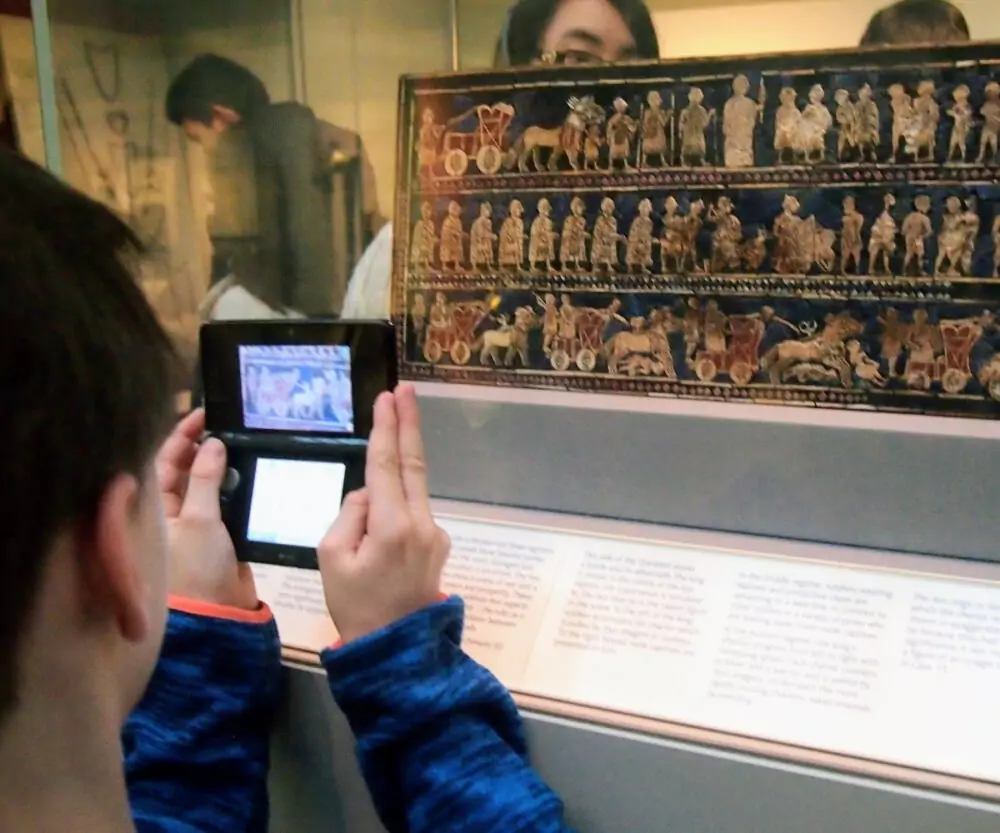 The British Museum has an amazing collection of ancient artifacts. You will be able to see pieces from the Egyptian, Greek, and Asian civilizations all in one place!
One exhibit that stands out is The Rosetta Stone- how cool would it have been for people back then trying to decipher hieroglyphs?
They also house some mummies you can get up close with if you dare!
The British Museum is an incredible place to visit. It has great facilities, food that's pricey but worth it, and really nice washrooms.
I love the gift shop too-it sells items from artful ornaments all the way down to children's books and toys for a fun shopping experience with kids in tow.
Read more about this museum here on our blog page if you're interested.
As for The Natural History Museum, you can make a free reservation (book a time slot) on the British Museum website. On our last visit during school holidays, there was no requirement to show our reservation on the door. That said, it would be safest to book a time slot to guarantee admission to this museum. Not all museums in London require reservations (The Museum of The Bank of England did not on our last visit), but if you can make free reservations it's best to do this.
Full museum information, opening times and current exhibits, here.
London Science Museum for Kids
The Science Museum of London is right next to the Natural History Museum and it's free for anyone who wants to visit (except if you want a tour). Visit their website here, where they will tell you opening times and how visitors can reserve tickets.
The London Science Museum is an absolute must-see for any family with kids, even adults will be wowed by the interactive exhibits!
There's a hands-on science area just right for toddlers and preschoolers as well as one that covers topics geared more towards elementary school-aged children.
The Launchpad on the top floor has plenty to keep your kiddos busy including shows throughout the day and some really cool experiments you can do together too.
They have a nice restaurant and gift shop so I would bring cash if possible because they don't take cards or checks there but we had lunch before exploring which was great since it meant no time lost while waiting in line anywhere!
The Science Museum is a lot less crowded than the Natural History Museum, so if you don't want to wait in one of their notoriously long queues then try here.
There are other attractions nearby as well including The Victoria and Albert museum which is just over the road from South Kensington Tube Station.
To get there take an underground walkway that connects all three museums on Exhibition Road together!
Full museum information, opening times and current exhibits, here.
The V&A London, for Kids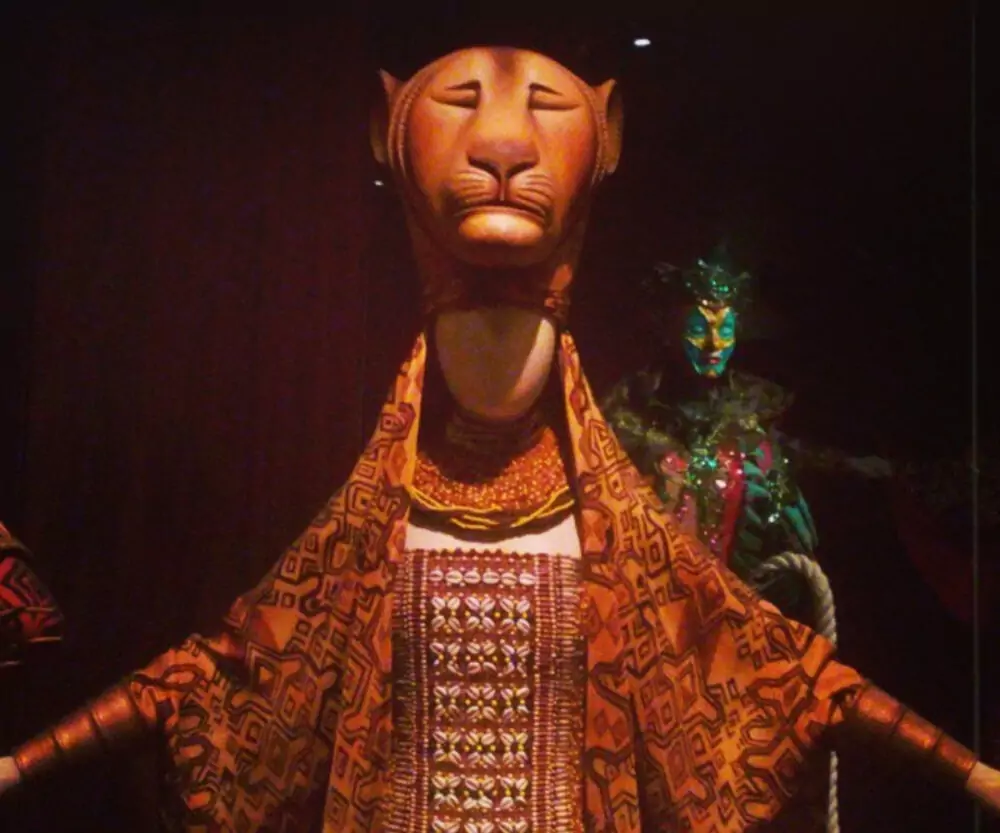 This world-class museum is free to the public and offers a variety of exhibitions, tours, lectures, and films.
The Victoria & Albert Museum has something for everyone! This summer they are featuring Alice in Wonderland as one of their special exhibits with interactive displays that will delight all ages.
I really like the interactive, fun aspects of this museum.
There are dress-up stations and an area to explore different styles of music from around the world on one floor with theatrical costumes spanning many decades displayed in glass cases nearby for seeing close-up detail workmanship that is sometimes not clear enough at a distance.
On another floor there's something interesting happening at any given time: art exhibits or rotating displays about various religions through history or just some new installation I haven't seen before!
If you're in London, the Victoria and Albert Museum is one of your must-sees.
It's a huge museum with exhibitions on arts as well as crafts ranging from pottery to fashion design – there are audio guides available so pack up some headphones for an immersive experience!
The cafe at the V&A is pretty spectacular too: it may be quieter than other museums like Natural History or Science Museums but its worth checking out if they seem way too busy because this area has much less crowds.
Full museum information, opening times and current exhibits, here.
The Tate Modern Art Museum for Kids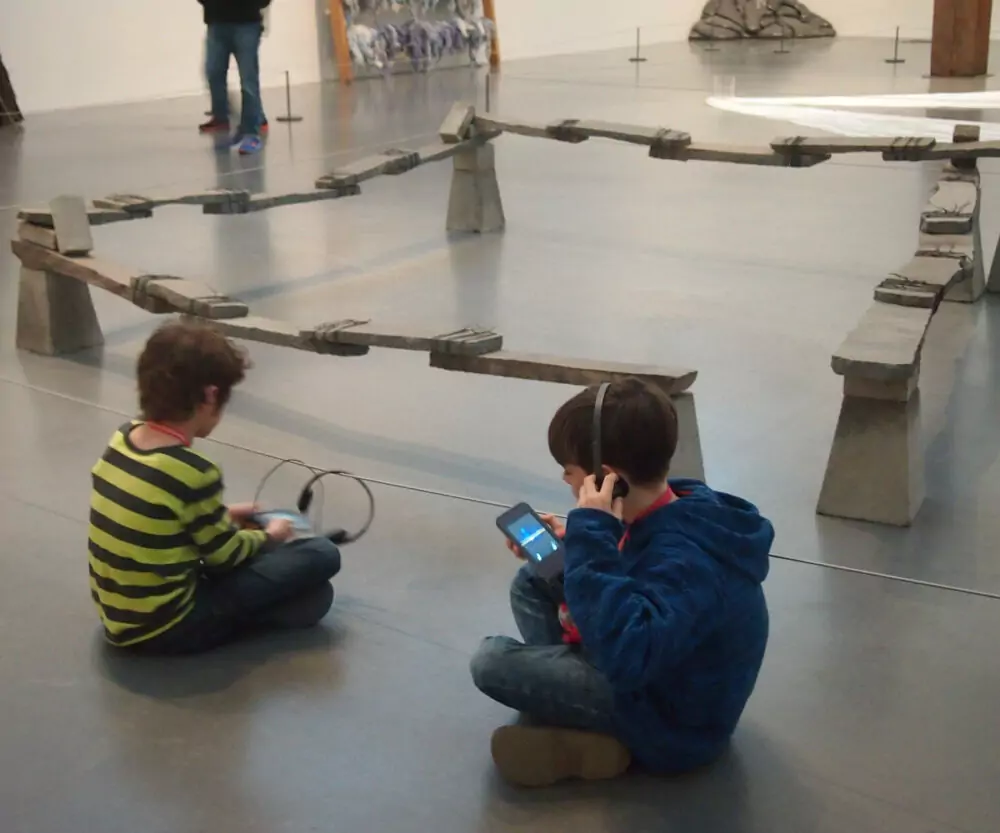 The Tate Modern is a great place for kids and adults alike. We have enjoyed using the special kids' audio guides here along with the electronic art wall near the cafe upstairs in the museum.
The Tate Modern offers audio guides in different languages, which makes it easy to explore the museum. There are always new exhibitions going up so you can never get bored here.
Our favourite artist was Salvador Dali- we saw his work at The Tate Modern on our last visit, as well as Picasso's
The Tate Modern with children worked really well for us because they have cool stories and famous artists like Salvadore Dali or Pablo Picasso. Guides will help guide your child through their exhibition while also providing an opportunity to learn more about them (and maybe even develop a little interest!).
It's perfect daytrip or half day trip for kids in London if this sounds like your kids will find this interesting.
If you're a Harry Potter fan, be sure to keep an eye out for "Death Eater's Bridge" when walking by the Tate Modern. Check out our post on Harry Potter tours of London too!
The bridge is located just outside the museum and you can cross it on foot to St Paul's. It spans the Thames river.
The Tate Modern is open, so you can explore the art. You'll need to have timed admissions though! It's free most of the time and doors usually open at 10 am Monday-Sunday.
Full museum information, opening times and current exhibits, here.
The National Gallery of Art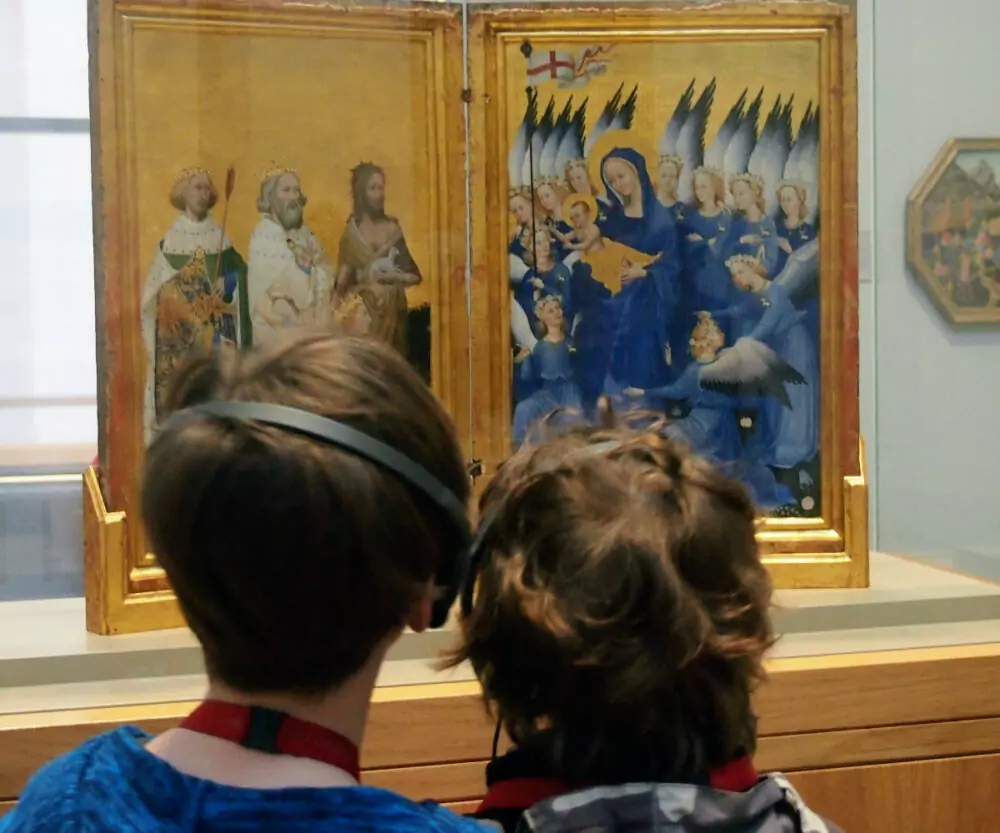 I enjoyed the London National Gallery with children. It was a great place for adults and kids alike, as they offer free tours that were fairly appropriate for my young ones.
They host special kid-oriented events during school holidays too!
This is where we got to see Van Gogh after a long-held interest thanks to Doctor Who.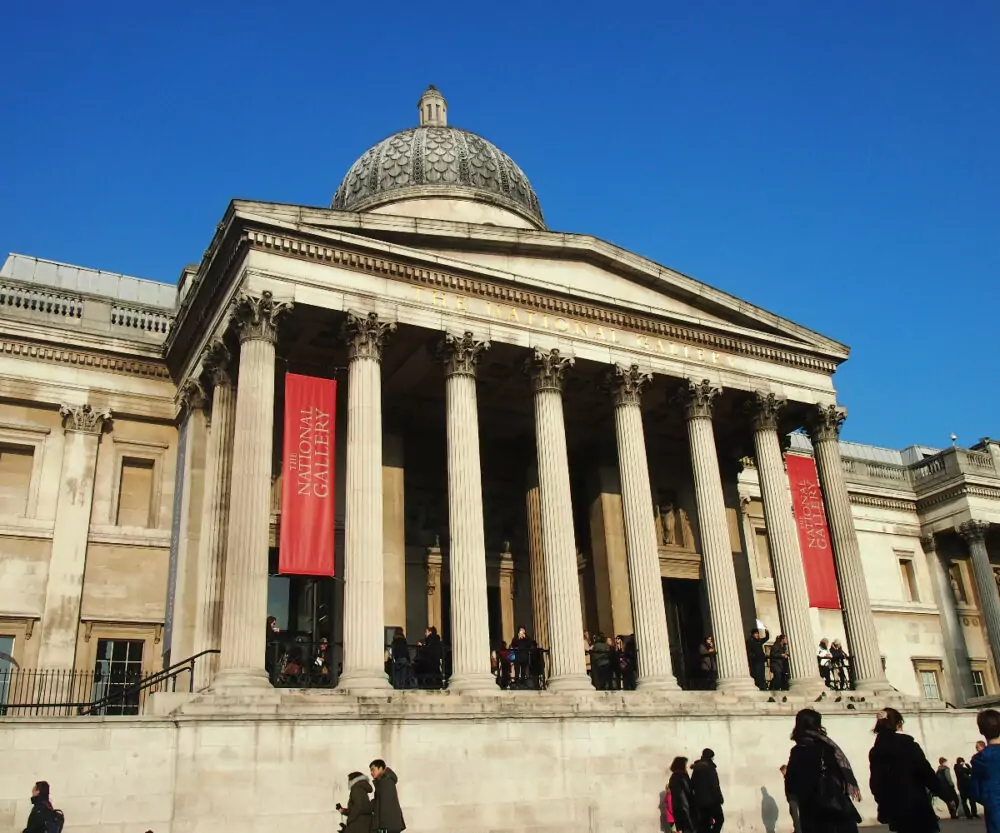 This museum, which was directly behind Trafalgar Square, felt like our own little piece of history on this very lively and busy day in London.
The National Gallery of Art is open according to their website. It's a free (at the time of our visit) art museum that offers its collections in a variety of ways.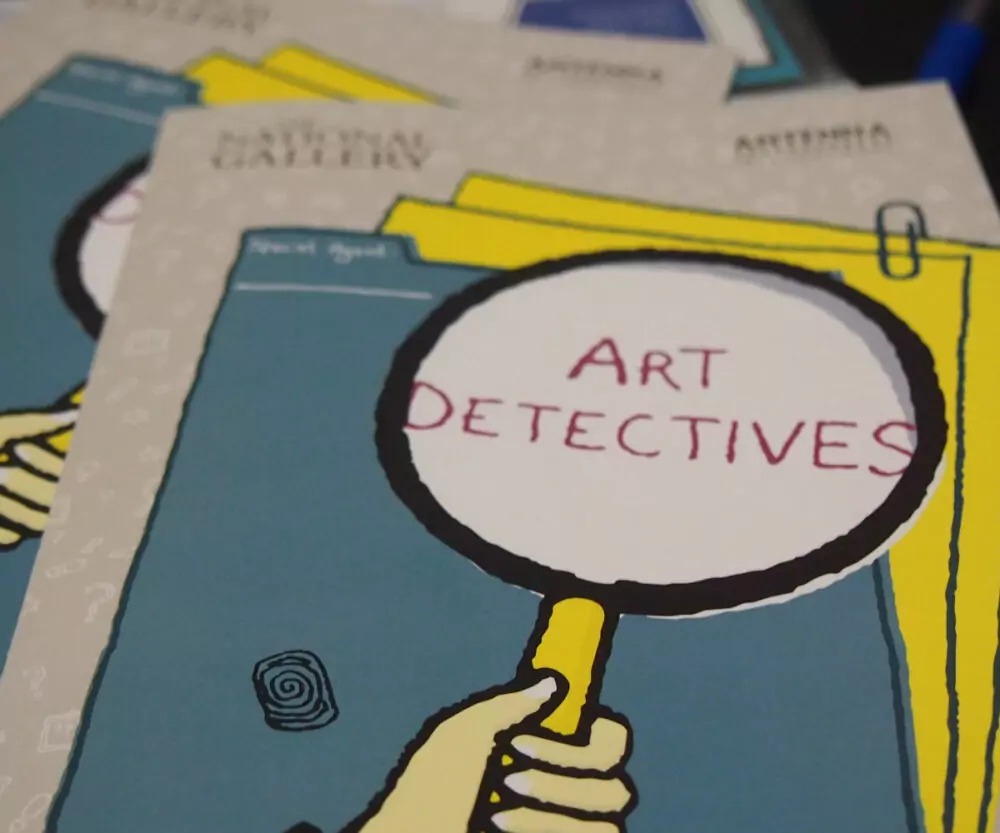 Doors are normally open at 10 am with the exception being holidays like Christmas and New Year's Day when it should be closed.
The gallery also has late-night openings on Fridays where you can catch some great pieces if there happens to be anything scheduled during your visit!
Full museum information, opening times and current exhibits, here.
The Museum of Childhood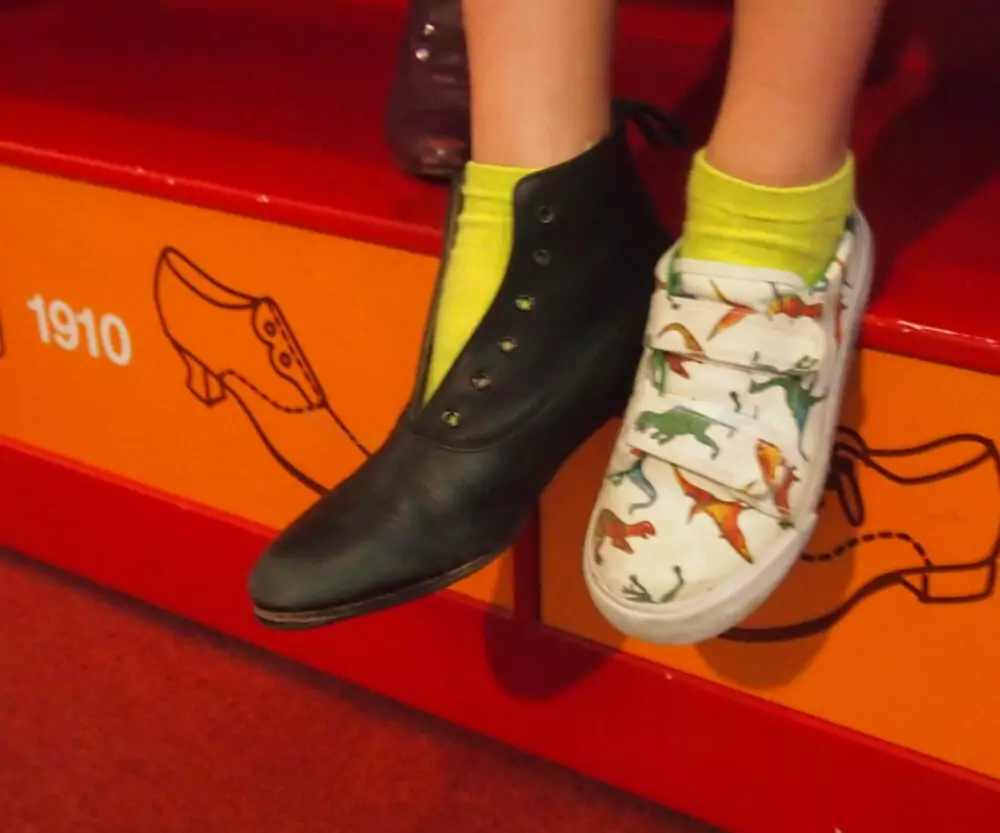 The Museum of Childhood falls under the umbrella of the V&A and is where you can relive your childhood and explore nostalgic toys from days gone by. You'll find Sindy dolls, Action Man, rocking horses, -you name it!
You may be too old for some of these but that doesn't mean you're not going to enjoy them just as much now.
Full museum information, opening times and current exhibits, here.
The Grant Zoology Museum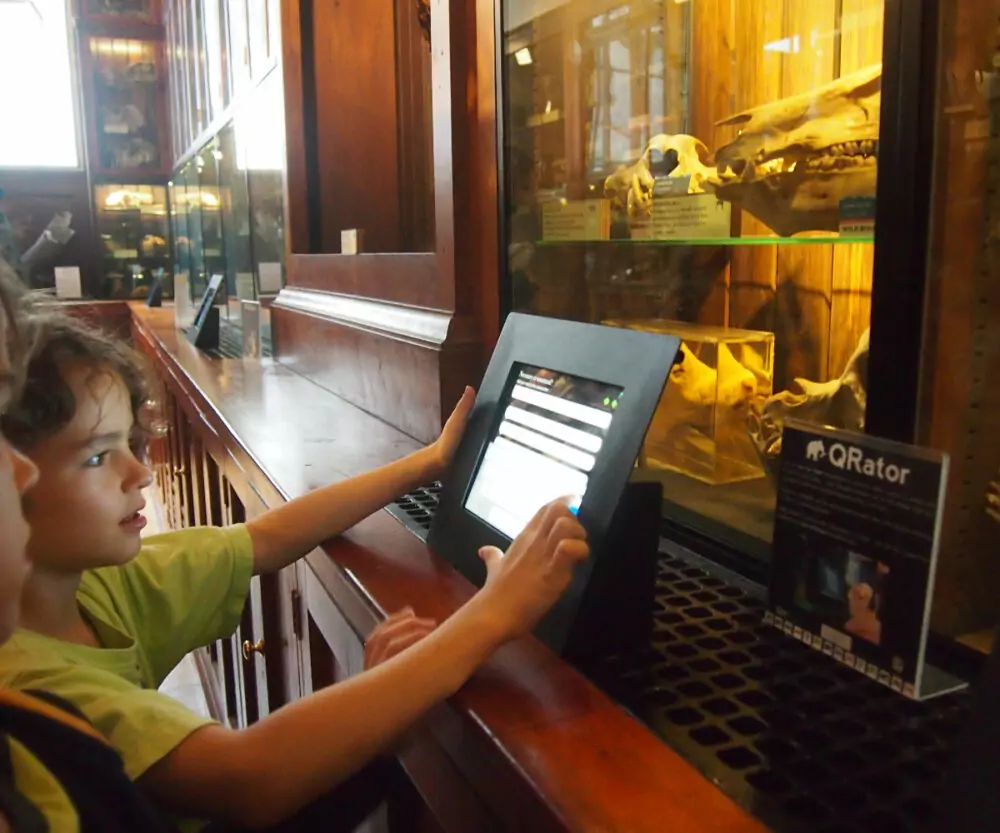 The Grant Zoology Museum is perfect for anyone who adores bones and zoological specimens.
It has plenty of exhibits that will interest adults as well as children, with many being interactive to make learning fun!
Some may find the museum a little gruesome at first glance.
Full museum information, opening times and current exhibits, here.
The Clink Prison Museum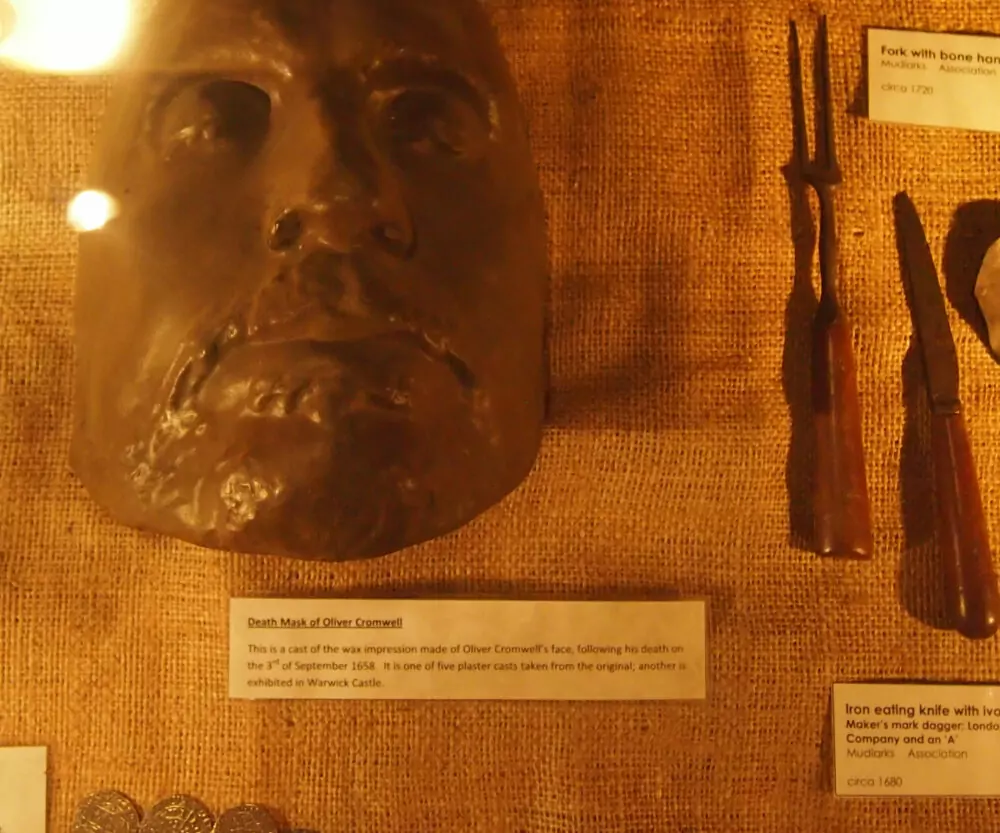 If you're in London and fancy history, education, or gore then the Clink Prison Museum is a must. The museum has been on site since it was built back in 1100 AD as England's oldest prison with some of its original cells still intact to this day.
It also gives detailed insight into what life would have been like for prisoners including their diet and horrendous conditions.
If you want an interesting look at how criminals were treated by society before our modern era then take a visit to the Clink Prison Museum where you can learn all about English criminal justice both past and present through exhibitions depicting every aspect of incarceration such as punishment and torture devices used during interrogation and as punishment.
Full museum information, opening times and current exhibits, here.
Maritime Museum, Greenwich With Kids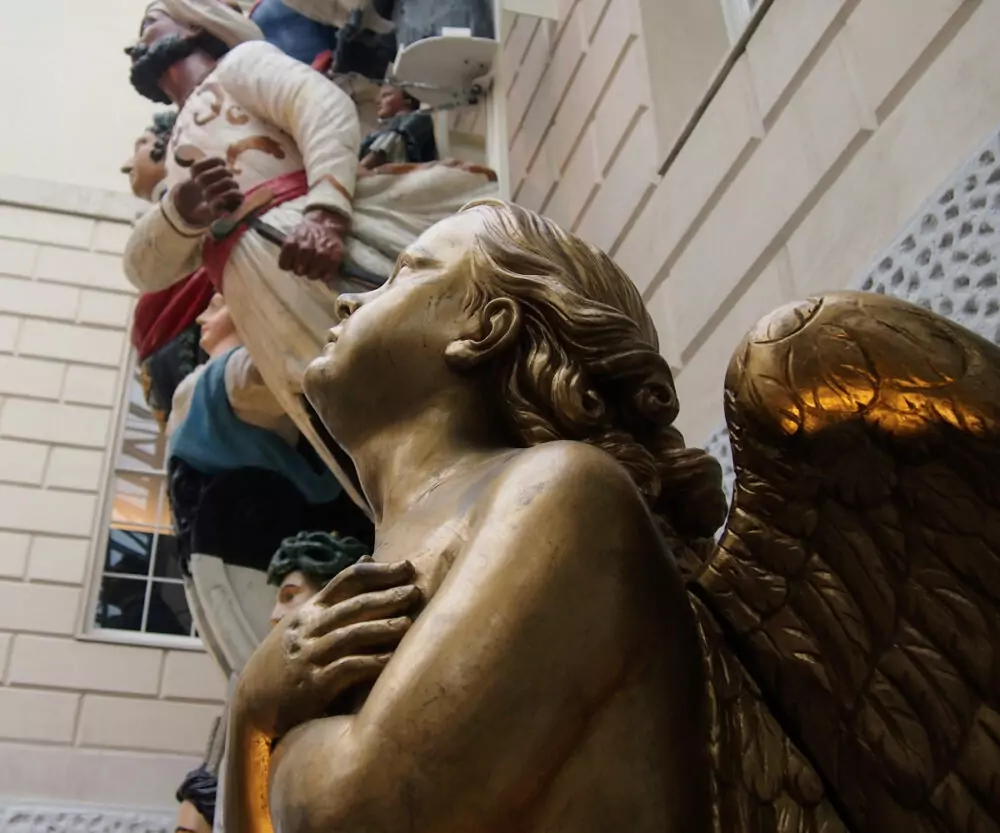 Greenwich is a lovely spot for a day out with your kids. Take your children along to the National Maritime Museum, Greenwich Observatory, Cutty Sark and more. We have a full post on visiting Greenwich here.
Docklands Museum London For Kids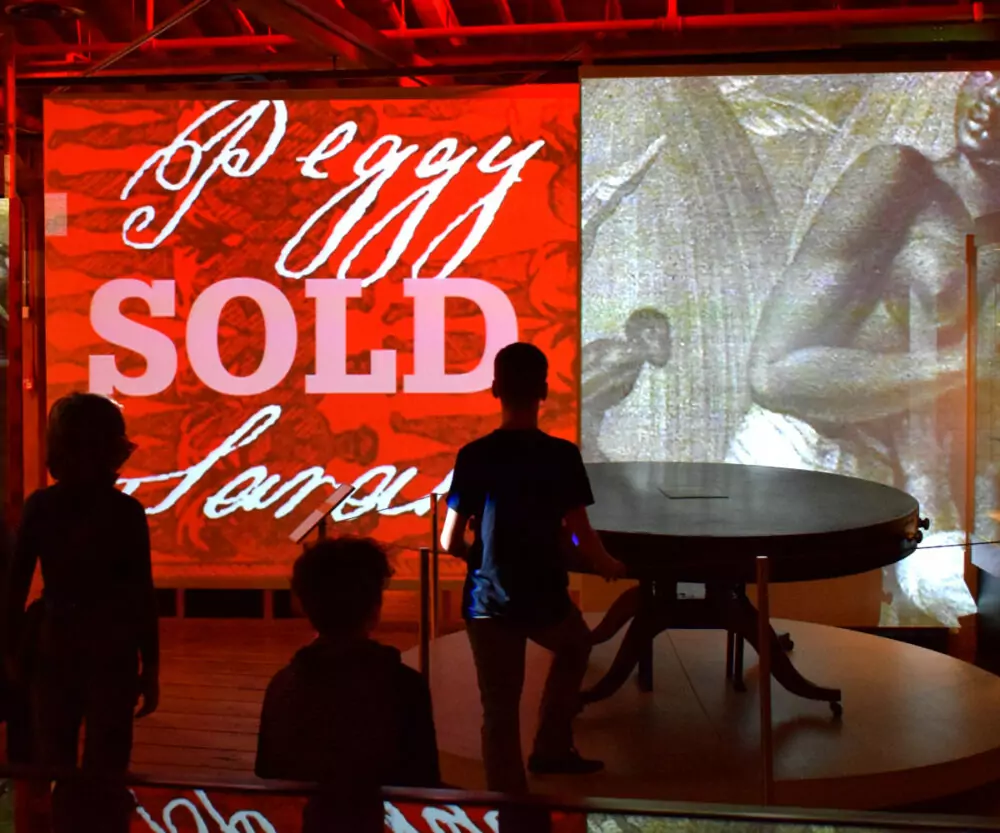 The museum of London Docklands, a free museum near Canary Wharf is a great London museum for kids focussing on London's history.
This museum includes the Mudlarks children's gallery and a permanent exhibit about the slave trade which is very good for any child to learn about.
Find out more here, at their website.
List of London Museums That Can Be Good With Kids
I'm not promising you that this is a complete list, and I'm not guaranteeing your kids will enjoy all of these museums, but these are all the London museums we know about, as Londoners.
If you know of more let me know, we can add them and visit them.
The British Museum
The Natural History Museum
The Science Museum
The Museum of London
The National Gallery
The National Maritime Museum
Museum of London Docklands
Horniman Museum and Gardens
Sir John Soane's Museum
Charles Dickens Museum
National Army Museum
London Transport Museum
Royal Observatory Greenwich
The Grant Zoology Museum
The Wallace Collection
The Welcome Collection
Ragged School Museum
Sherlock Holmes Museum
Clink Prison Museum
Florence Nightingale Museum
There are more museums! If you're new to London and trying to choose which museums to choose my personal choice would be the Natural History Museum and The British Museum, my kids agree with this too.
You could easily spend a full day in either, but I would suggest half a day because kids can get fed up and tired easily. Done right, museums are loads of fun for kids, but we all know that handling toddlers can be tricky. You know your own kids and how well they'll do in a museum environment. Best of luck and we hope you enjoy checking out London's best museums with kids.
If you'd like to hire a car during your stay, use this car rental comparison tool to find the best deal!

We also suggest you take a look at this company to get a quote for all kinds of the more tricky adventure or extended travel insurance.

Try Stayz / VRBO for an alternative way to find rentals on homes/apartments/condos in any country!