This post may contain affiliate links.
London has some of the best museums in the world and the completely fabulous thing about them is, they're free. The Museum of Childhood, London, also known as Young V&A is perhaps a lesser-known museum, it doesn't stand up against the South Kensington giants, but it's well worth a visit if you have time when you're in London.
This is a great smaller museum in London for kids and it's located in Bethnal Green, East London, our post tells you more about this museum, how to get there, and its opening times.
The Museum Of Childhood
The Museum of Childhood comes under the umbrella of the V&A, the Victoria and Albert, specialising in art and design and one of the South Kensington big 3 musems.
This is our review of the Museum of Childhood, London.
If you're looking for things to do in London with kids, that are maybe a little different, be sure to check out London's quirky, unique smaller museums.
There are many smaller museums, like The Museum of Childhood, and they're all worth visiting.
Museum of Childhood Opening Times
Currently, the museum is undergoing renovations, which are projected to finish during July 2023. So this museum, now being called the Young V&A, is due to be open for school summer holidays 2023.
For more information on when this museum will open and it's opening hours, visit the Museum of Childhood / Young V And A website here.
How to Get to the Museum of Childhood, London
The museum is located in East London and is a 50-meter walk to the Bethnal Green Tube station on the Central Line of the London Underground. So if you're looking for something to do near Benthal Green, look no further.
There are also 2 nearby bus stations, both within a hundred meters. The buses that stop here include the 106, 254, 388, 309, D3, D6 and the N253. All of this makes the Children's Museum incredibly easy to get to.
What does the Museum of Childhood Offer?
London's Museum of Childhood is a relatively small museum but don't judge it on its size.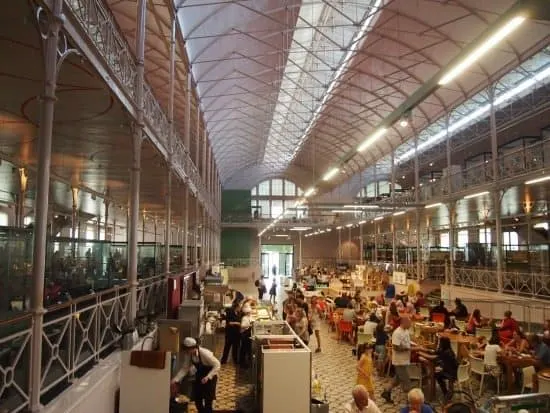 The building housing the collection is really interesting.
It appeared to me to be a re-purposed industrial construction, or maybe even swimming pool, but it turns out, it was purpose-built as a museum and was first opened in 1871.
The mosaic floor which grabs your attention immediately was laid by female prisoners from Woking Gaol.
Adults can find all the toys of their childhood and tell their children how much better toys were back in the day.
I found my favourite doll, Sindy on the shelves, boy did she have a big head! Coincidentally there's also A Sindy Dolls Museum in Sweden.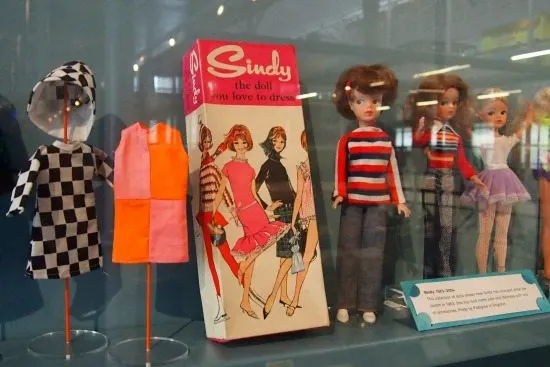 My brother was into Action Man back in the 70's, he owned every item in the museum. Why can't you buy things like this anymore? They were great.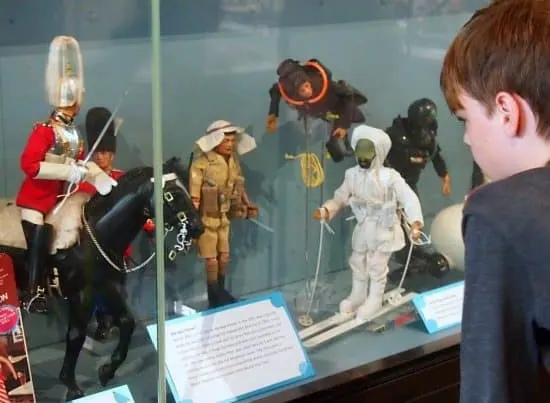 Children can have some hands-on play time. There is a sand pit, rocking horses, Punch and Judy puppets and a kitchen set up to play with.
A lot of mums with pre-schoolers use facilities like this as a place to hang out, particularly on rainy days. Once the little ones have had a play, there is a great cafe to enjoy.
Fish finger sandwiches were on the menu. What do you think, wrong or right?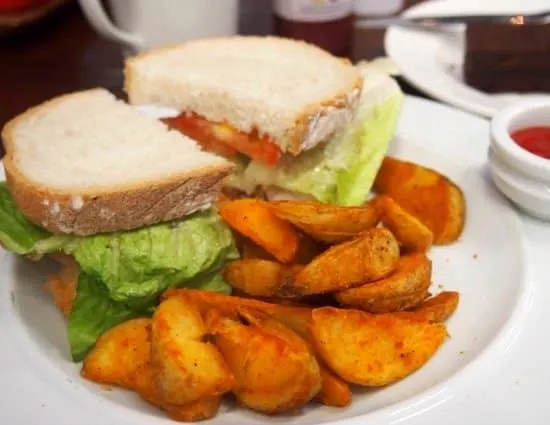 The museum runs a busy schools programme and has quiet days for children with special educational needs, that's great to see.
The dolls house collection is stunning. Queen Mary's dolls house still has framed family photos of King George on the miniature tables.
It's not just about the toys, the museum also houses artefacts associated with children through the ages.
You can inspect children's clothes, shoes, prams and chairs. It's a good lesson in social history and helps the kids get to grips with eras. It's great for them to learn something about how children of all social classes used to live.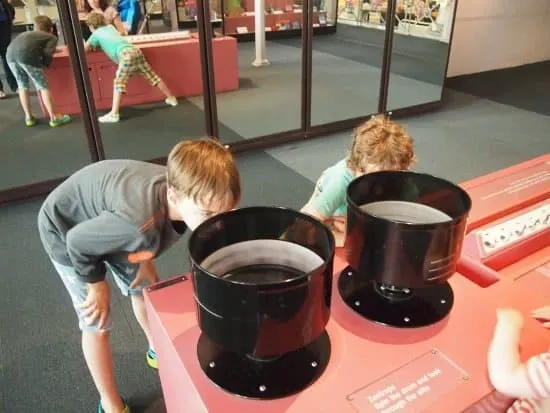 What's near the Museum of Childhood?
Just down the road from the museum of Childhood is a beautiful statue of an upside-down staircase. It stands in memory of one of the worst civilian tragedies of WW2, where 173 people died in a crush caused by the rush to get to the Bethnal Green Station air-raid shelter.
You can learn more about the memorial and the history behind it here. (Opens in new tab.) It might be a bit morbid for younger children, but it's a good example of history for older kids learning about the past.
Here's a map to show what's near the museum.
Museum of Childhood Entry Costs
The Young V&A, Prior to the refurbishment was free to ented, so it's great if you're looking for some free activities to spend a day enjoying.
If you're looking for other free things to do in London with kids click through here, London has loads of free attractions for kids and families.
What We Thought of The Museum of Childhood
We thought the Museum of Childhood was worth visiting, infact it was great, I was surprised by how much my children enjoyed playing with the toys, I thought they'd be too old, but at 10 and 8, they're clearly still happy with imaginary play.
I wouldn't put the museum on a must-see list as I would the Natural History Museum, The British Museum or the Science Museum (click to see our science museum post), but it's a great half-day out and only a few stops on the tube from central London. Allow an hour or so to see the Museum of Childhood, longer if you plan to use the restaurant.
Back to our main London Family Travel Blog page.
Back to our main UK Travel Blog page.
If you'd like to hire a car during your stay, use this car rental comparison tool to find the best deal!

We also suggest you take a look at this company to get a quote for all kinds of the more tricky adventure or extended travel insurance.

Try Stayz / VRBO for an alternative way to find rentals on homes/apartments/condos in any country!