This post may contain affiliate links.
Have you ever considered taking your kids to the UK for a vacation or holiday? We think it's a great idea, the UK has lots to offer, particularly for children. Let me do what I can to convince you and talk a bit about the UK with kids.
The UK with Kids – Great Idea!
This post is intended as a guide only. It is based on raising my kids in the UK from birth to 3 and returning often through the tween and teen years. They're older teenagers now and the UK is one of their favourite destinations. Please be sure to double-check facts as things do change.
Is The UK England?
England is just one of the countries that is a part of the United Kingdom of Great Britain and Northern Ireland. England, Wales, Scotland, they're all part of the country of the UK and all countries in their own rite too.
Yes, I know it's confusing.
Only people from England are English. Not everyone from the UK is English (I am from Wales, I'm Welsh, and British).
The UK is Educational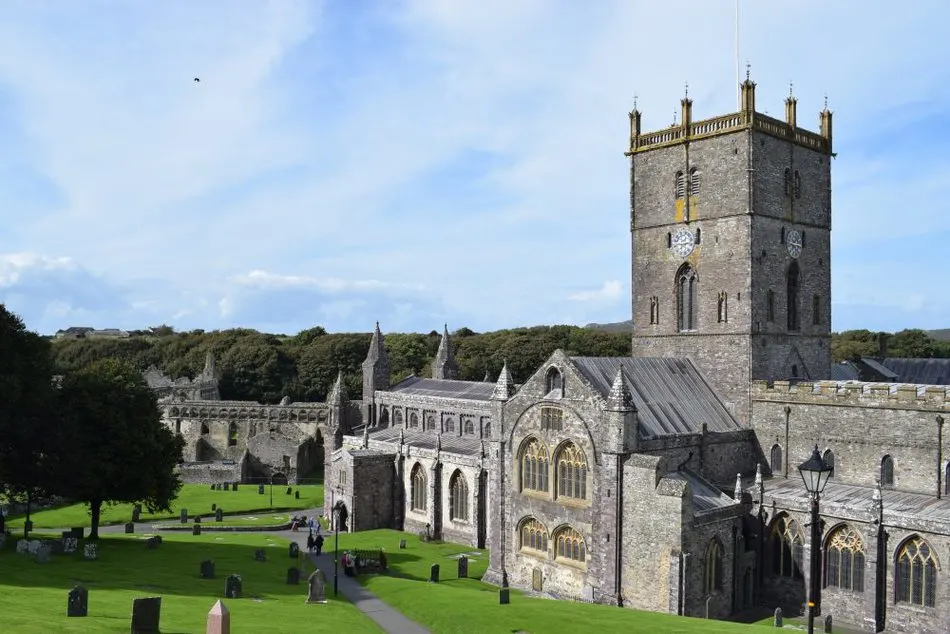 The UK is rich in history and culture. This means it's hard to go anywhere without running into something of educational interest
London, in particular, is abundantly provided with fantastic museums and all of the major players are free. You could probably spend your whole vacation in London and not see everything in the museums.
If you pay to see the big attractions like The Tower of London, kids will soak up still more history. Maybe take a tour with your kids. Guides and commentaries add to the education and fun.
You don't need to spend a fortune for your family to have a great time in London. See this post on London, for Kids, for Free.
In other parts of the country you'll find castles, stately homes, prehistoric standing stones, medieval villages and still more museums.
Most major UK cities will have museums of some kind. Some, like the Jorvik Viking museum in York, are destinations popular with visitors country-wide.
Britain really excels at museums. Children's audio guides are a huge hit with kids, making learning extra fun and most museums have hands-on exhibits to further encourage active exploration.
In London we'd highly recommend The Science Museum, Tate Modern, Natural History Museum, British Museum and the V&A along with the smaller museums such as The Museum of Childhood.
Another stand-out UK museum, popular with kids, is the Museum of Welsh life, near Cardiff. This is a huge area, with reconstructed houses, shops, and cottages. It's great fun for kids.
Free Things For Kids To Do in The UK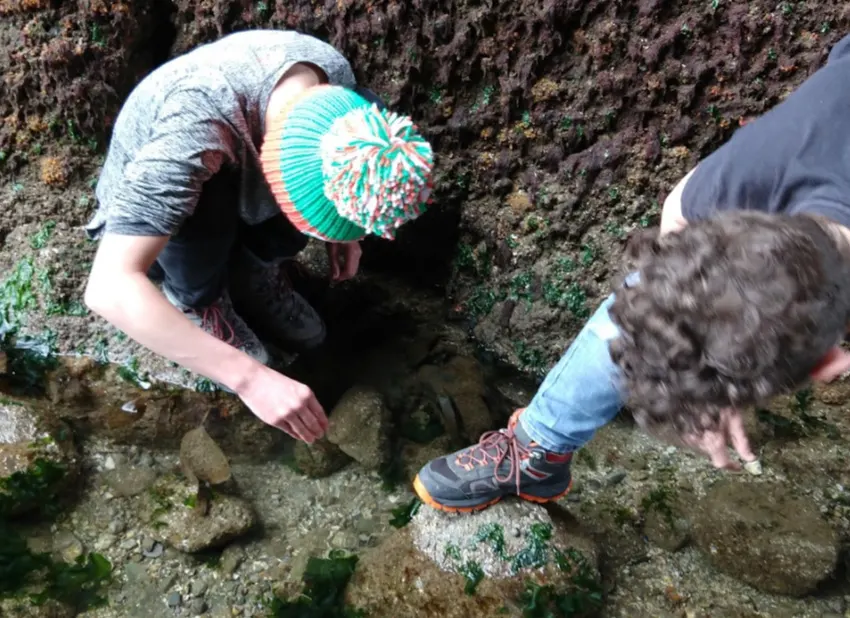 Accommodation prices in the UK, London in particular, may look frightening, but when you think about how much free entertainment you will find here, it really isn't so bad.
You can find ideas on where to stay on this site.
In London public transport is good and affordable and food costs aren't so bad at all if you shop wisely.
Aside from free museums and historic sites, there are coastlines to explore, hills or mountains to hike and woodlands to explore. The UK is a wonderful place for kids.
The UK Has Indoor Fun For Rainy Days
Let's face it, the British Isles aren't famous for their consistent good weather. So, what could you do to entertain kids if you get a bad week?
My choice would be to wrap up warmly and carry on regardless. If you really have to shelter from the elements there is plenty to do for kids on rainy days.
Indoor play facilities are popular with the residents and in abundant. Prices aren't too high as these are aimed at locals, not tourists.
If you've had enough of museums try the big paid attractions, we have Tussauds, Ripley's Believe It or Not and The London Dungeon in the capital, and plenty more besides.
If you're on the coast, a walk on a blustery day can be great fun. Sheltering in the amusement arcade on the end of the pier or in a steamy-windowed cafe tucking into fish and chips. It's is all part of the experience.
The UK With Kids Offers Outdoor Adventures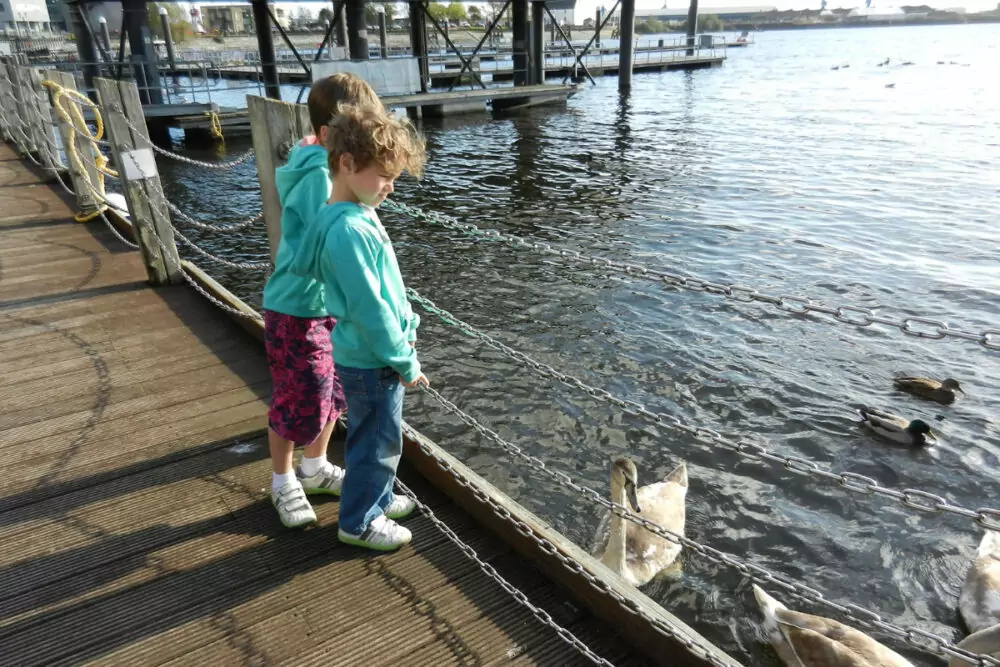 The UK has some great beaches. From the flat sandy shores of the north-west, to the Jurassic Cliffs of the south coast there is something for everyone.
The British seaside is perfect for anyone with kids.They work in winter as well as in summer so long as you bring anoraks and wellingtons.
My boys will spend hours on the coast. They'll be building sandcastles, collecting shells, exploring rock pools, paddling in the sea, visiting the arcades and tucking into ice creams in summer, chips in winter.
If sand isn't really your thing, then try the countryside. The UK has loads of national parks, which offer activities from family walks to mountain climbing.
A pub lunch is a cosy inn with a roaring fire is a great reward at the end of a good walk, or in summer, a pint of good scrumpy in a great British beer garden. Kids are normally allowed in pubs in the UK, particularly those that serve food.
British Food is Good and Kid Friendly
Food in the UK has come a long way. There are still the old favourites that you have to try alongside modern British cuisine.
Not everyone is going to go for jellied eels and pie and liquor but who doesn't love fish and chips, eaten in newspaper on the seafront?
A Sunday roast of beef and Yorkshire pudding followed by a hearty British desert is another must-do.
Real foodies should check out the farmer's markets that you'll find in every town. Our favourite in London in historic Borough Market, it's a destination in itself.
Most chain restaurants and pubs are child-friendly, offering a children's menu. Children are often seen eating out with their parents in the early evening or at lunchtime. We have a full post on where to eat in London for holiday makers.
British Wildlife Encounters For Kids in The UK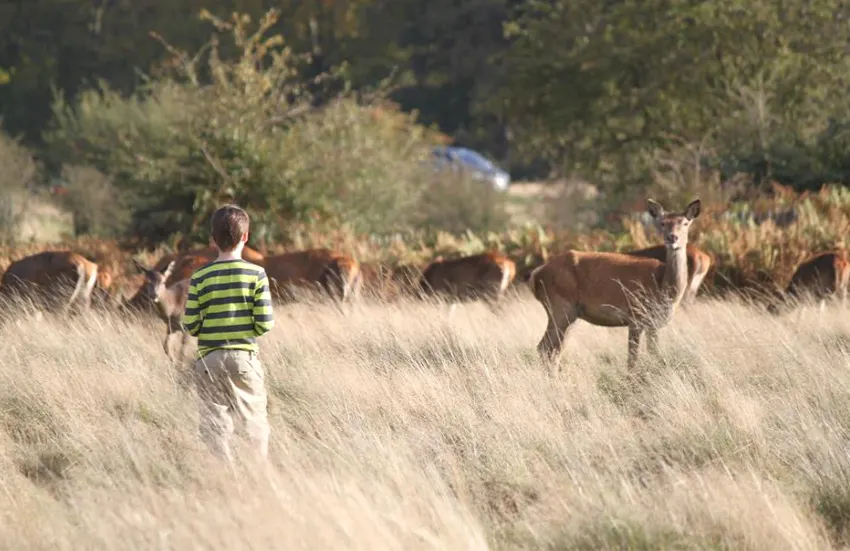 The UK has some world-leading zoos and wildlife parks. Of course, there is London Zoo but ZSL also has Whipsnade and Edinburgh Zoo.
The Scottish wildlife park is also superb.
To see British wildlife in the wild, try Richmond Park or The New Forest for dear. You're likely to see rabbits and hares are common in some areas.
We have otters, seals, dolphins, badgers, grey and red squirrels, Scottish wild cats and plenty of birds to spot too. You could go in search of red kites, eagles or puffins. If you're in London you're very likely to see urban red foxes.
Book Kid-Friendly Activities in The UK
Some of the best kid-friendly attractions and activities in the UK include:
If you'd like to book tickets, tours, or activities in the UK with kids, we strongly recommend this website. We use them ourselves. Browse and Book UK experiences here.
Booking Family-Friendly Accommodation in the UK
We recommend Booking dot com for booking hotels, apartments, hostels, bed and breakfasts, and more in the UK. Visit Booking dot com here. We normally use Agoda for booking accommodation as a first choice, we have used them in the UK, but we think Booking dot com is better in Europe. If you'd like to double-check go to Agoda here.
Christmas in the UK with Kids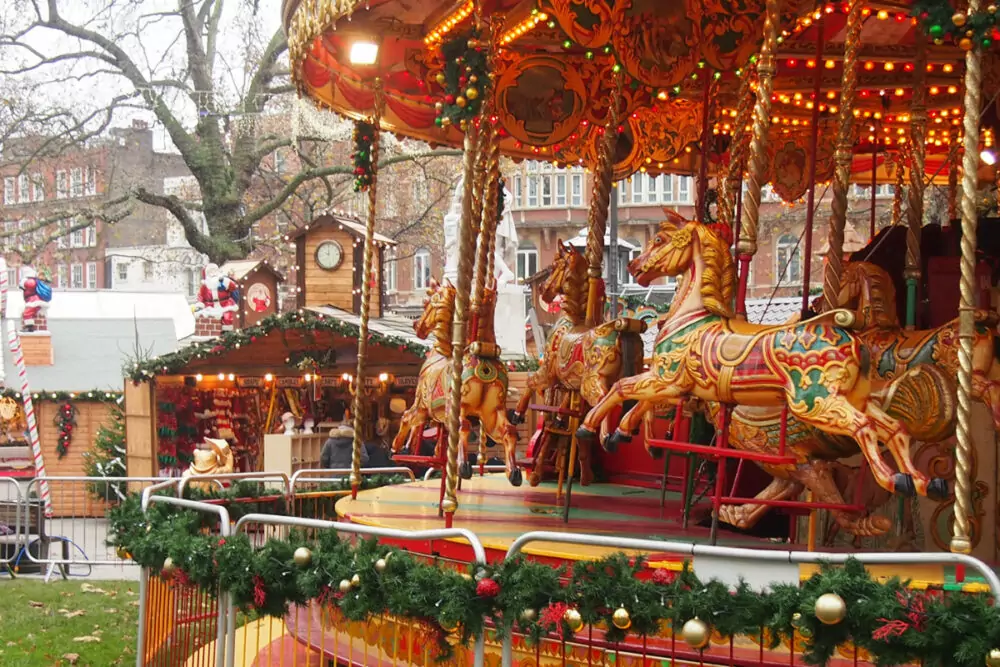 Around Christmas and New Year, days get short and the UK lights up with sparkling Christmas decorations. Most towns and cities will have lights and Christmas markets along with special Cristmas food events.
Outdoor ice rinks and carousels appear and Santa takes up residence in some shops. Christmas really is a great time to visit the UK with kids and a cold European holiday season, we think, is hard to beat.
A white Christmas is, however, unlikely unless you take to the hills.
Around Christmas time your kids will likely need covered shoes, long trousers and a coat, jacket, or thick fleece. If you choose to go out in the rain, a waterproof jacket will be useful. It doesn't get massively cold in the southern parts of the UK. But these days anything is possible!
Scotland and the north of the UK are likely to be colder and darker.
UK with Kids- Wrap Up
This is just a taster, an overview of some of Britain's charms. Obviously there is so much more besides. We love being in the UK. Exploring London, Wales, England and Scotland have been highlights of our travels over the last two years. You'll find plenty more posts on this blog about all things British. What's your favourite thing about visiting this part of the world?
If you'd like to hire a car during your stay, use this car rental comparison tool to find the best deal!

We also suggest you take a look at this company to get a quote for all kinds of the more tricky adventure or extended travel insurance.

Try Stayz / VRBO for an alternative way to find rentals on homes/apartments/condos in any country!