Experiences of visiting Wales and Big Pit Mining Museum with kids. My kids were pretty small back then and we had a wonderful time touring the UK and taking them to Wales in particular. What is Big Pit mining museum like? Is it good for kids? Can you take small children and how much does it cost? It's free!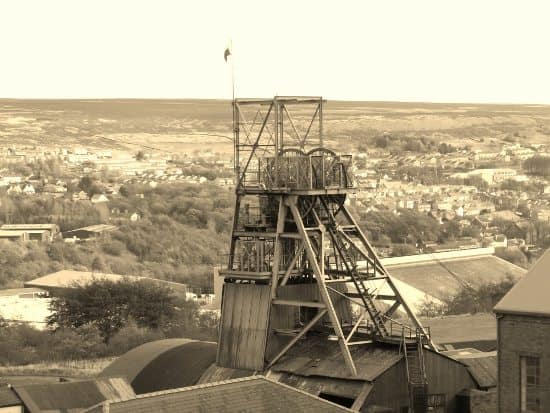 My last time in Wales and the UK was my first as a tourist. I lived there for almost my whole life, now I had four weeks to show the children the bits I had always loved and maybe find some new bits, too. Touring the UK with the children, just the three of us, was brilliant. We had loads of fun. Wales or even the whole of the UK is relatively small so we covered a lot of ground.
Touring The UK With Children, in Comfort
We had a lot of miles to cover, from Heathrow, to my friends in Cambridge and Manchester, to my parents in Wales. Hiring a car at a good rate was the only way to go, cheaper and more convenient than trains. Having your own car gives you freedom to go anywhere, when you like and to turn up the radio and sing as loud as you can. Some days we drove from Wales to London and back again to see some amazing attraction like London Zoo or The Doctor Who Experience. This post has more ideas on things to do in London with kids. Wales to London is about a two-hour drive, so worth it to see the kids' faces when they came face to face with a real Dalek. It's more economical to drive there and back than to pay for overnight accommodation in London. Sure, it cost us a bit in petrol, but a return flight from Australia to see the things we'd missed in our precious few weeks just wasn't going to happen.
Any post on this site may contain affiliate links. We earn commission on these should you make a purchase. All recommendations are genuine and we are not paid to include products, hotels, and so on.
Big Pit Was an Unexpected Gem
I'm Welsh, I've lived in Wales for 33 years, but I'd never been to Big Pit. I drove around the Welsh Valleys, showing the boys the sheep and the mountains.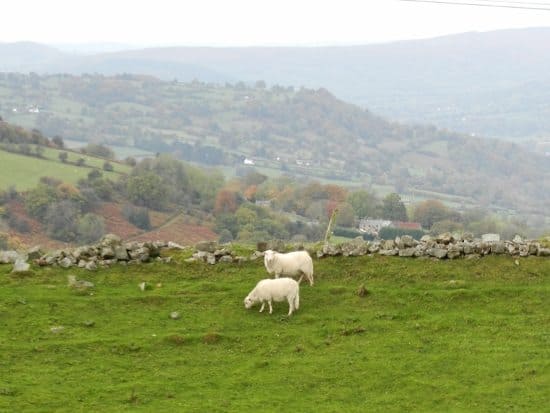 "What are all those lines and squares Mum?"
"They're fields love"
Yes, Really!
We happened across the Big Pit mining museum and stopped to check it out.
Big Pit Mining Museum, One of The Best Homeschool Field Trips!
As Homeschool field trips go, Big Pit is right up there with The Kennedy Space Centre.
One of the most fantastic things about Big Pit, and there are many, is that it's FREE! I'm a cheapskate budget traveller, so anything free, particularly if it's great for the kids, is a winner, but this place was outstanding, fantastic and excellent. Want to see more?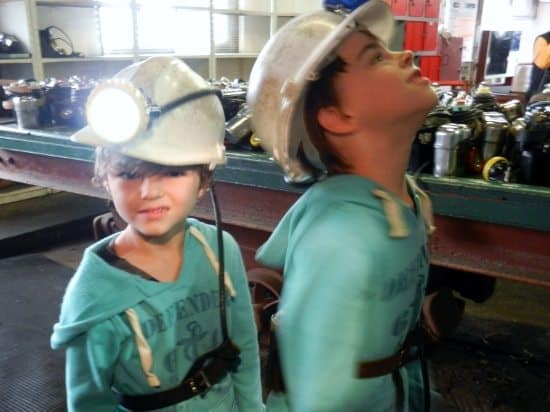 Obviously, it's not just for the homeschoolers, anyone would enjoy this, so long as you don't suffer from claustrophobia or any fear of being deep underground in a disused mine, for that is what it is, an actual coal mine turned tourist attraction. Doesn't sound much does it? But it's brilliant!
We were all equiped with helmets and head lights and told to leave anything electrical at the surface. Including cameras and car keys. It's a REAL mine, they're worried about gas and sparks and all that stuff, it means I've no photos from down the pit, unfortunately.
The men helping us get kitted out and guiding us were all real ex-miners and they were gorgeous, beautiful accents and so much to tell us. They talked about the history of the mine, how the little children used to sit in the dark and the cold opening and closing doors all day, took us to the underground stables where the pit ponies lived and showed us the cramped coal faces where men would work by hand, bent double under the low roof.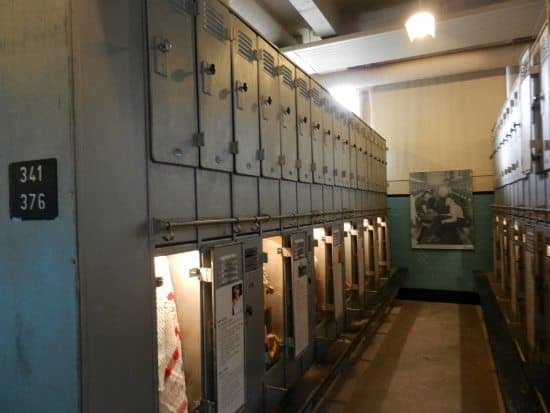 When we came back to the surface we explored to pit head baths and discovered that the miners' wives were the real heroes in those days. Before those baths opened their men would return black, in body and in clothes, everything would be scrubbed to get the coal dust out, every night, by hand with water boiled in a kettle, they were tough in those days. Once the baths opened they only had the clothes to worry about.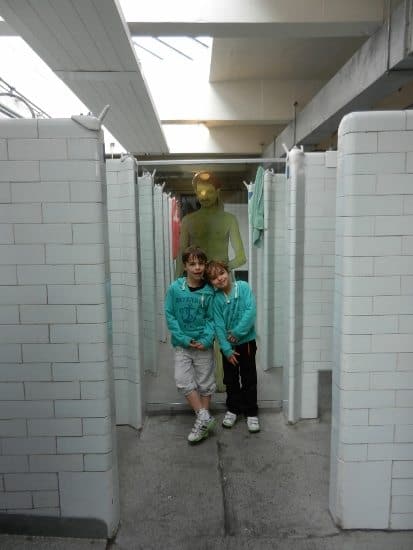 There were re-creations of miners homes and a mine simulation with modern mining technology. The boys adored it and learned loads. Fossil fuels and non renewable resources are very much on the Australian curriculum, we had the best lesson possible at Big Pit that day.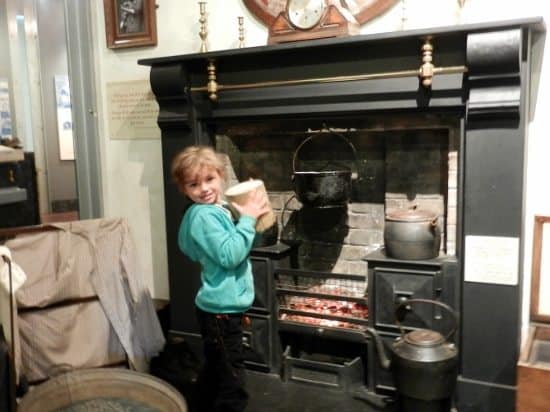 So if you're in the UK and you've got a car, maybe head over to the South Wales valleys and give Big Pit a go. There is loads more to do around there, my home. We were really pleased we went. Hope you can get there.
Back to our main Wales Travel Blog page
Back to our mail London Family Travel Blog page.
Back to our main UK Travel Blog page.
Alyson is the creator of World Travel Family travel blog and is a full-time traveller, blogger and travel writer. A lifetime of wanderlust and now over 7 years on the road, 50+ countries allowed the creation of this website, for you. She has a BSc and worked in pathology before entering the travel arena and creating this website. World Travel Family Travel Blog has been helping you travel more, better and further since 2012, when Alyson and James first had this life changing idea. On this site you can find endless travel information, tips and guides plus how to travel, how to fund travel and how to start your own travel blog.