As the candy houses of Tenby's harbour glow in the evening light and sheltered boats bob gently just as they did in my childhood, something is different. Tenby is buzzing. 2000 competitors are here for the sold-out Wales Ironman, a huge endurance event, the longest, toughest, single day race in the world in one of my favourite places. We arrived just a few hours ago after driving from London to Cardiff for a stop, from there on to Tenby, breaking our road-trip at Castell Coch. Of course, Chef signed up for this Ironman 11 months ago and it's been our main focus this year, but on arrival in Tenby, registering for Ironman Wales is priority number 1. If he didn't make that deadline all the money ( it's expensive!) and all the training ( it's insane!) would be for nothing. This year he's run up mountains in Nepal, cycled mountains in Romania and swum the length of the Thames ( kidding!) to prepare for Sunday. We shot into Tenby to register straight away. Little Boo is taking part in Iron Kids too, so he also had his moment today. There is so much excitement down here, so many shaven, wiry athletic men around town, female Ironmen too but not many. So many banners, so many flags, this is intense. Not many people get to experience the Ironman buzz and this is my second time seeing Chef through a full-distance Ironman event, my first time sharing it with you. If you'd like to read about his first Ironman, he's written about it here.
Chef's first Ironman was back in Australia in Cairns but he's competed in a couple of half distance events since. If you don't know what an Ironman race involves, the organisers thoughtfully supplied the notice below. Yeah, it's kind of a big deal.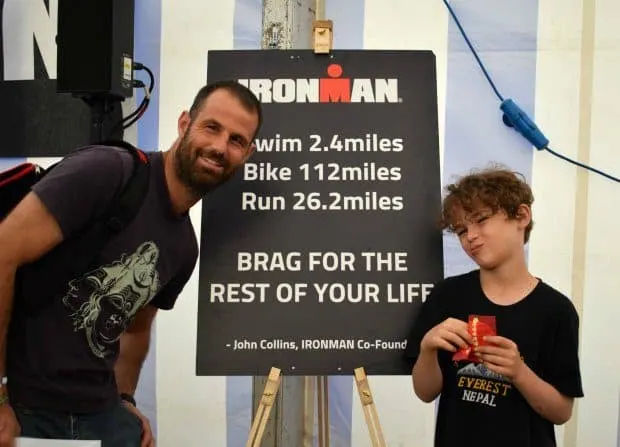 First time around in Australia I was terrified, I was sure he was going to kill himself racing in the tropical heat for 12 or so hours with no break. This time I'm a little more relaxed. Neither sun nor crocodiles will get him here in Wales but the hills and hairpin bends might, so I'm anxious. I'll be very glad when it's all over and my chef is home with us. If you follow the TV or internet coverage, you'll find 1 Long in a sea of Joneses, Morgans and Lloyds..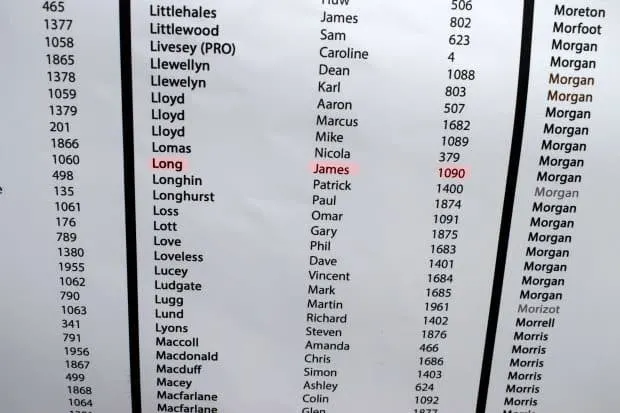 A few pictures, to spread a little Ironman excitement from one of my favourite seaside towns in the world. Chef is hoping to complete the race in around 10 hours, but anything can happen in these events.
Wish us all luck!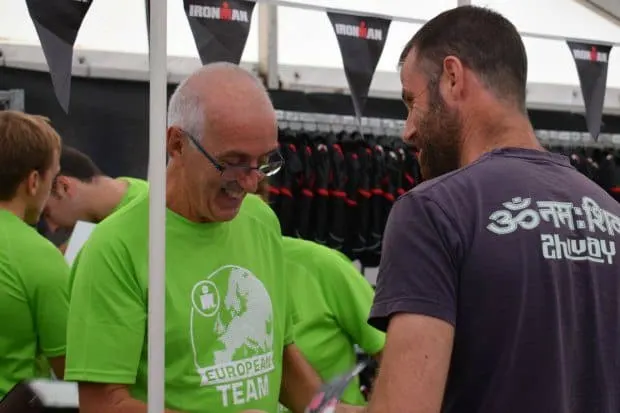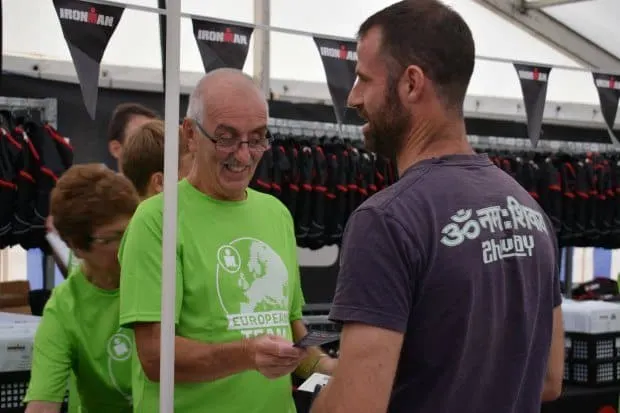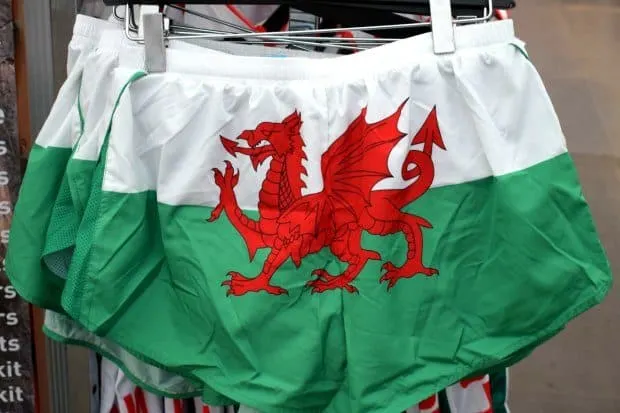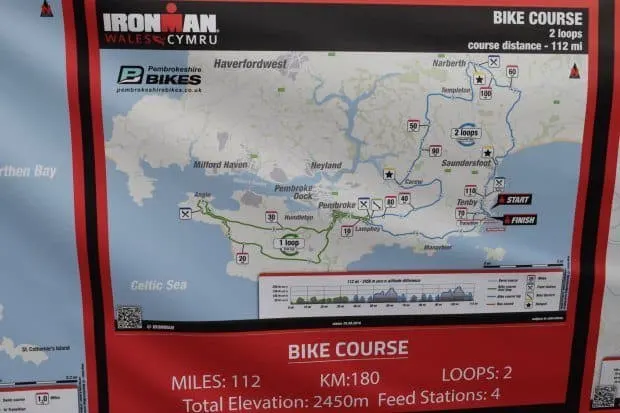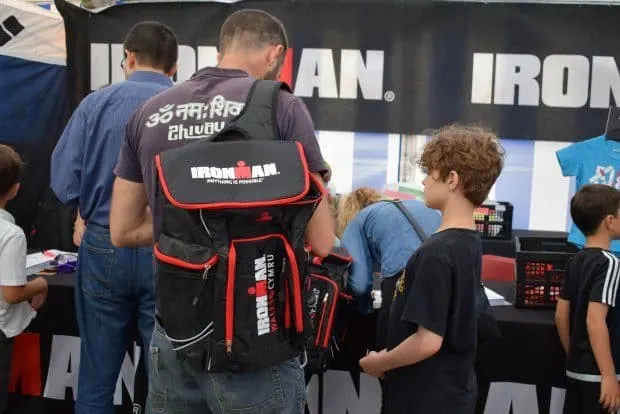 Boo is taking part in Ironkids, it's just a 1K race, no swim or bike this time, but he was keen to have a go so we signed him up. D had no interest whatsoever and we're cool with that. We well remember how much he hated being forced to run round the oval in the blazing sun when he briefly attended school. It's probably not that experience that's put him off, running just isn't his thing. We're all different and that's fine. I hated school sports with a passion too and I didn't start running and biking until my 20s so that bad experience didn't do life-long damage, thankfully. Chef has always enjoyed running but didn't start triathlon until he was 35.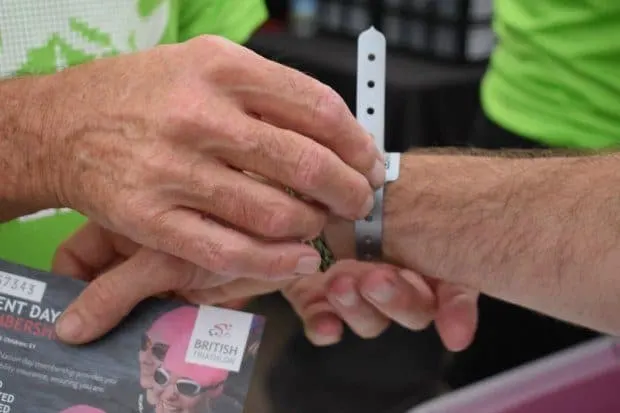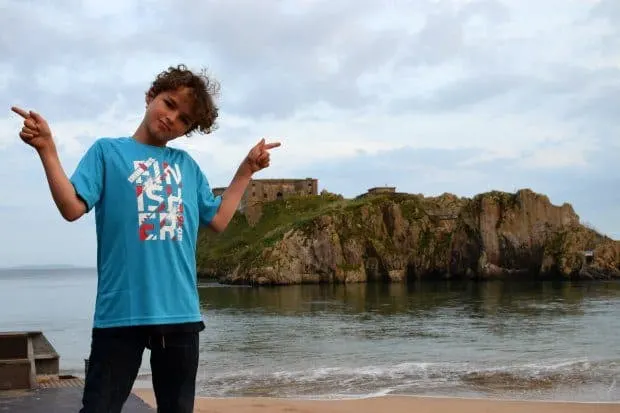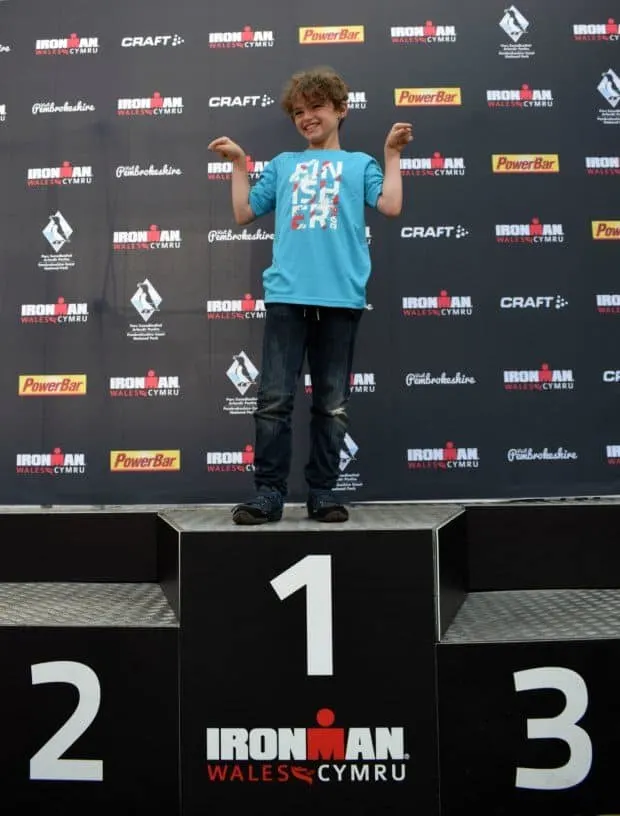 A couple of days still to prepare while we enjoy our seaside apartment and the stunning scenery down here. Our Richmond friends have joined us for the event too, so a busy time ahead. It's so good to be here and I'll have loads of post coming out about Wales, my country, over the coming week. Good luck to all Wales Ironman competitors, and stay safe in Tenby.
If you'd like to hire a car during your stay, use this car rental comparison tool to find the best deal!

We also suggest you take a look at this company to get a quote for all kinds of travel insurance.

Try Stayz / VRBO for an alternative way to find rentals on homes/apartments/condos in any country!