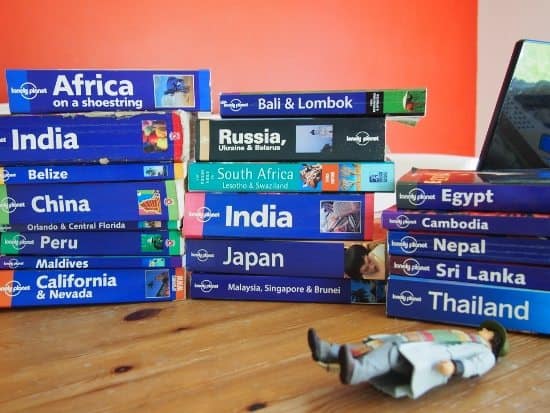 Nine months of planning family travel down, three to go.
In just under 3 months we will be on that plane to freedom. So what has changed since I posted about the first six months of planning?
My husband has resigned!
The worst kept secret in Port Douglas is out, we can talk about it now. By some miracle his boss hadn't heard, he obviously isn't one of my readers. Chef has started chuckling to himself about having a life:life balance rather than a work:life balance, he is free from the start of July.
School is out.
I've almost completely stopped trying to educate my kids by conventional means. My untouched stockpile of printed work sheets went in the recycling, work books are finished with and packed away. No more formal work from now on, but that doesn't mean the learning stops, far from it, you can't stop children learning, they do it every day, all by themselves. I'm writing our homeschool report at the moment, I put this learning plan together for next year, it gives an idea of how much they learn through real life exposure. It's one of the hoops I have to jump through to stay legal in Australia, not my idea of fun at all.
Money, not going so well.
Despite sticking to my weekly budget of $350. The savings aren't going up. We've had a lot of big expenses, car stuff, house stuff, insurance, taxes. But I'm not worried, we can manage with whatever we have, we will have enough income to get by on from house rental, interest on the money in the bank and blog income, I hope. We have around $17000 saved up.
Boxes are packed, stuff is gone. This is one of the most interesting parts, we've sold a lot of stuff, that's the obvious way to de-clutter, but stuff is vanishing through natural deterioration. Anything that has worn out or broken, we haven't replaced, we're down to 3 glasses, both vacuum cleaners died, we have far fewer clothes. But it's good! I like having less stuff, there is something really enjoyable about having empty cupboards and a feeling of getting by with what we have.
New stuff has arrived. Backpacks, padlocks, cable locks, cases for Kindles and tablets, hard drives, all sorts of gadgets keep arriving in the mail. It's fun! I have bought everything on the internet, I refuse to pay local prices, so far everything has been good. The money I've made from hosting with AirBnB has paid for all this.
Blogging