This post may contain affiliate links.
Would you like to grab your wand
and tour all the Harry Potter sites in London? That's exactly what we did. We visited some lesser-known London sites and Harry Potter movie locations while being entertained by our charismatic guide and discovering diverse trivia about movie making, London herself, and everything Potter. Sites included Death Eater Bridge, Gringotts Bank, The Ministry of Magic, Platform 9 3/4, and the Leaky Cauldron. Read on to find out where you can find these Harry Potter sites and what we thought of the tour.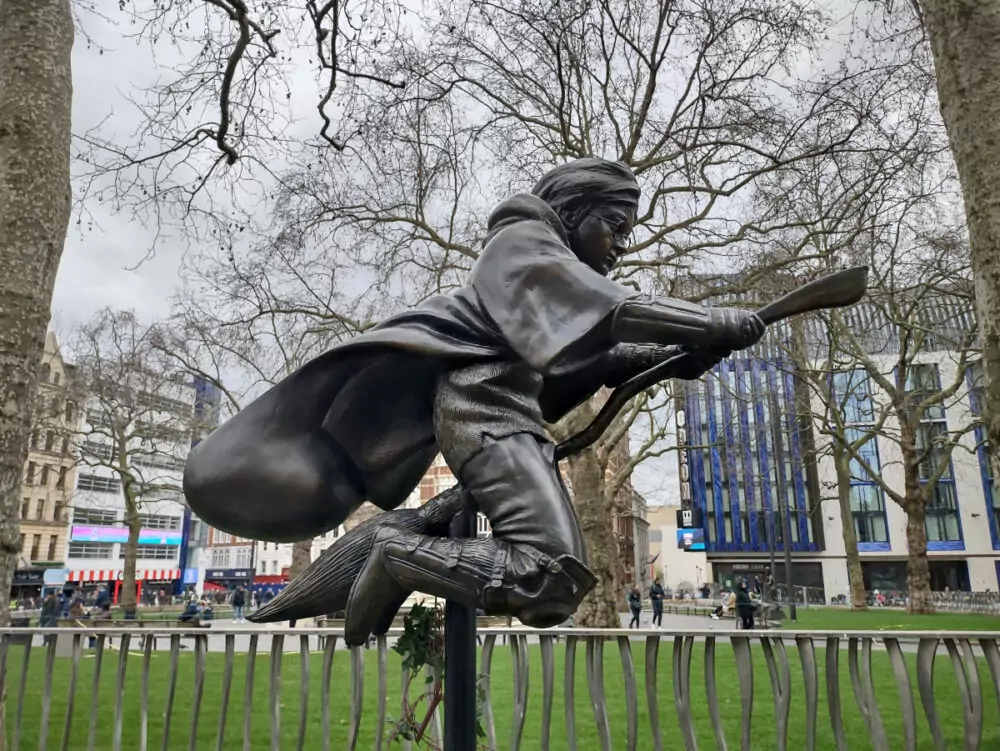 There are many and diverse Harry Potter tours and experiences in and around London and throughout the UK. Several companies offer these tours including the one we used here and a big selection of Harry Potter tours on GetYourGuide. Alternatively, you can use the information below to create your own Harry Potter tour in London.
More Useful Harry Potter in London Information and FAQs
Can you visit these Harry Potter places in London independently? Yes, you can, for sure. Just bring your walking legs and a local street map. Probably buy the Londoner's Bible, an A-Z ). If you read the full body of the post below you'll find out where all these places are.
Is it a better idea to take a Harry Potter tour? Tours are fun. Tours are easy. We like tours and take them often, they also save you time. Your guide will be knowledgeable and entertaining, everything will run smoothly and it's more of an event than just going to look at these places solo. Spending a few hours with other Harry Potter fans is fun too. There are various options, take a look at a basic Harry Potter walking tour here, this one includes Platform 9 3/4. The company we link to is the one we use when booking tours all over the world. We trust them. If you'd rather walk less you can also take a Harry Potter tour that includes a comfortable vehicle.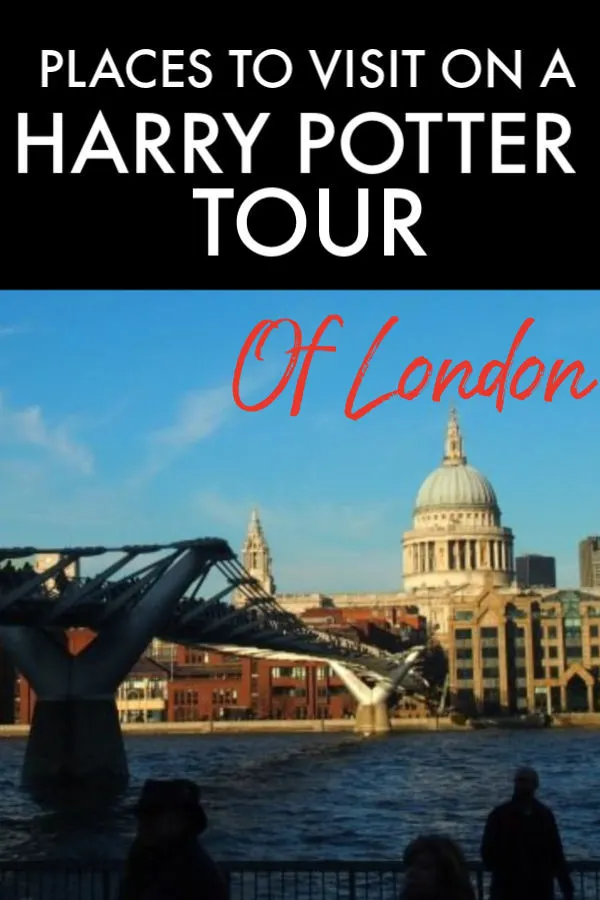 Where is the Harry Potter Warner Bros Studios and how to get there? It's not in London, it's a fair way out of town and isn't the easiest place to get to. Tickets MUST be booked in advance because visitors have a time slot and it gets very, very busy. Is it worth going? It is AMAZING! My kids are begging to go again.
Where else in the UK can a see Harry Potter movie locations? Scotland and Oxford have Harry Potter tours and attractions too.
Where should we stay in London?
I'm only in the UK for a day at the end of my cruise to Dover, can I fit in a Harry Potter Studios Tour? Yes, this is crazy, but a special tour exists that takes cruise passengers from their ship, to the Harry Potter studios, then onto Heathrow. How cool!
Can I hire or rent a car and self-drive to Harry Potter Warner Bros Studios? Of course and this is how we got to the Warner Bros studios. If you're starting your journey in Central London be sure you can handle our crazy traffic and that you know where you're going.
What Else Should I Do During My Time in London? A hop-on hop-off bus tour is a great way to see the sites! We love the London Eye and right behind there is a great aquarium. London Zoo is superb and then you have the famous London Dungeons (older kids only). Of course, you must see the changing of the guard, wander the South Bank and explore London's beautiful parks. Then there are the museums. London is just superb!
If you're planning a trip to London, why not sign up here and we'll email you everything you need to know about London and the UK. We're Londoners!
We were invited along by Brit Movie Tours to try out their Harry Potter tour and tell you all about it. They run tours all over the UK, Doctor Who in Cardiff ( see our Whovian Cardiff post here) Downton Abbey in Oxfordshire, Game of Thrones in Belfast, TOWIE in Essex, and more besides. We picked Harry Potter, I hoped it was something we'd all enjoy. I say we, son 1 is the Potter head, son 2 is a Whovian. He sported a face like Moaning Myrtle for the entire afternoon making my life painful, but this is real-life family travel, not a fairy tale.
Harry Potter Movie Tour and Harry Potter Sites in London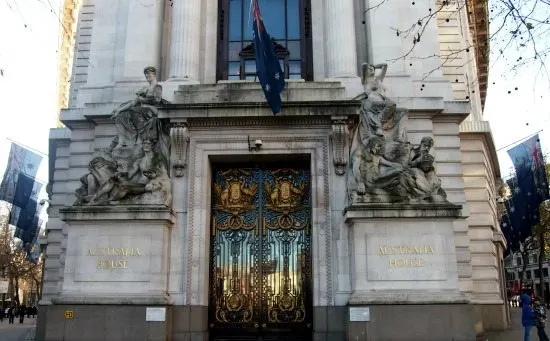 The tour is suitable for children and adults, does not require much walking and you don't have to be a complete Potter head to enjoy it. I wouldn't recommend it for very young children.
There are no big "wow" sights on the tour, just a series of kinda-cool locations. There is nothing as awe-inspiring as opening the doors to the Hogwarts Great Hall or strolling down Diagon Alley, for those you need to visit Warner Bros Studios, just outside London.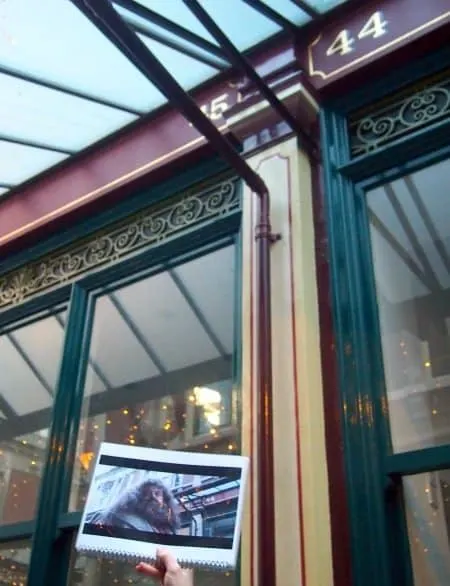 Most of the Harry Potter sites on the tour you would pass a million times and have no idea they were used in the movies. Luckily, our guide came with in-bus video and a series of still photos to refresh our memories.
You could use this tour as a way of seeing London's major sites in comfort, the bus took us past many of London's most famous landmarks and into some interesting areas including the South Bank, Borough Market and Leadenhall Market. It was very pleasant indeed to be chauffeur-driven around London in a small bus.
Borough Market is one of our favourite parts of London, we recommend it highly for visitors, click through to read more from us.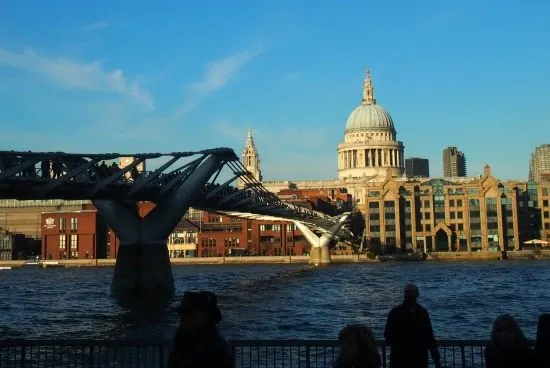 Gringotts Bank is the first stop of the tour, in the form of Australia House. The actual building looks nothing like the bank in the film, but if you have time, walk up here before your tour starts and take a look through the glass in the doors, you'll be looking into Gringotts, minus the goblins.
The magic of the movies in transforming bricks and mortar is interesting to see, locations are chosen for their useability as well as their appearance. Even huge-budget movies can't pay to close Oxford St so many of the locations are back roads that are easy to close off to traffic, the same London sites feature in multiple films because of this.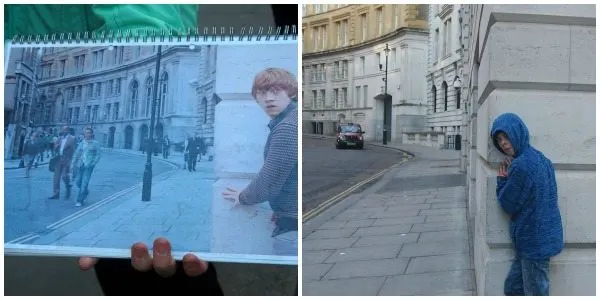 This is a hop off tour, where possible you can get off the bus, wander around and take photos, your guide will point out some of the finer details.
You could never drive around London and park at these places, you'd have to devote a lot of time into finding them all and visit on foot and by public transport. This 2-3 hour tour does all the hard work for you.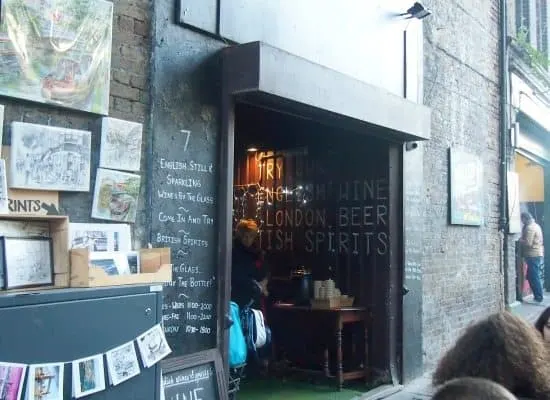 The tour finishes with a visit to Platform 9 3/4 at Kings Cross station. We'd already been along to check out that particular site and thought it was great. Ignore the stinking reviews you find online!
We were guests on this tour, but all views are, as always, our own. You can find further information on this Harry Potter movie tour by clicking through.
We have been travelling with our kids, full-time since 2012. Sign up to get family travel updates and ideas on living and financing life differently.
If you're visiting our home city from overseas, you'll need a guide book, we recommend Lonely Planet UK.
Welcome to our home city! We hope you have a fabulous time in London. Despite our globe trotting ways London holds our hearts. If you'd like to sign up below we can email you everything you need to plan your time in London and the UK. Be sure to see all these Harry Potter locations and do the studio tour, then, maybe, think about heading to Scotland for "The Hogwarts Express" or Oxford for more Harry Potter magic.
If you'd like to hire a car during your stay, use this car rental comparison tool to find the best deal!

We also suggest you take a look at this company to get a quote for all kinds of the more tricky adventure or extended travel insurance.

Try Stayz / VRBO for an alternative way to find rentals on homes/apartments/condos in any country!