This post may contain affiliate links.
Just a little south of Cairo is a tourist attraction that most tourists don't see. That's a great shame because this ancient necropolis on the west bank of the Nile turned out to be one of my favourites of our whole month in Egypt. Maybe it was partly because we hadn't been here before (if you're new, Chef and I met in Egypt some 17 years ago), but also, there was a sense of being somewhere remote and partly untouched by tourism. This post is about the various pyramids, in, and near Cairo Egypt.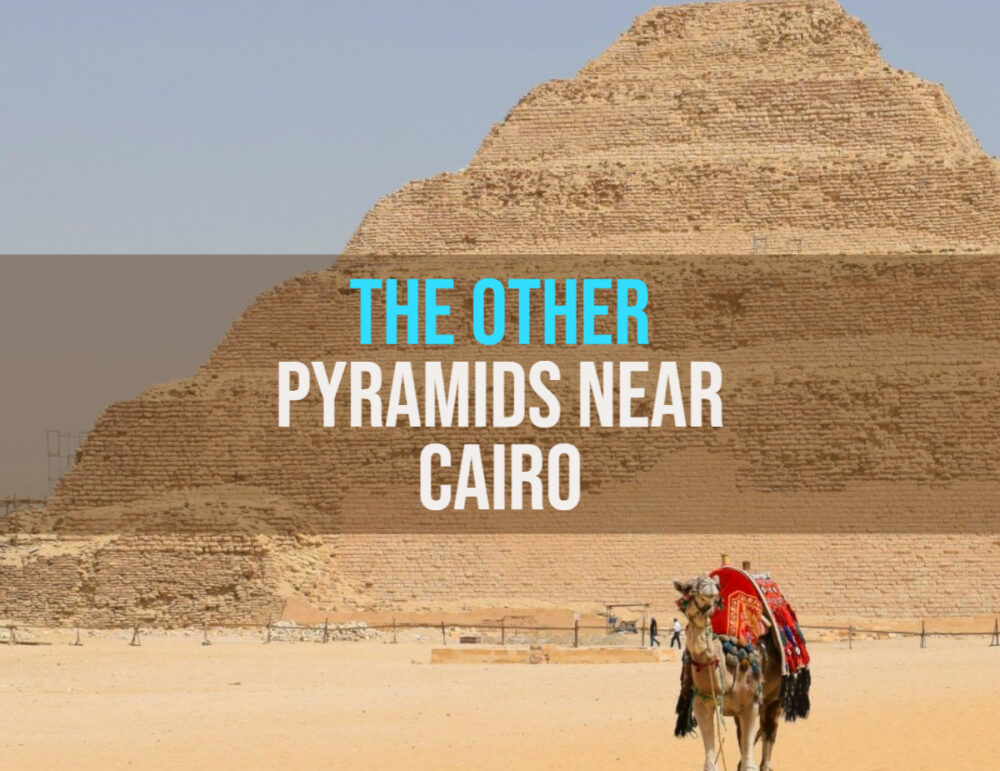 We saw very few foreign visitors on our day at Saqqara (Sakkara), Djoser and Ancient Memphis. Admittedly, there are very few tourists in Egypt currently, but these ancient pyramids and tombs, some of the oldest in Egypt, were deserted.
We also learned a lot, stuff we didn't know we didn't know, so let's share some words and images about the step pyramid, red pyramid, the bent or broken pyramid, and the giant Ramesses statue unearthed on the site of Memphis.
We had an incredible time in Egypt although, at times, it was challenging. I'd encourage all of you to go now if you've been dreaming of pyramids and papyrus for years, wondering if it will ever be safe. We felt absolutely fine there.
Words and photos about the various pyramids near Cairo.
What Are The Pyramids Near Cairo?
The pyramid complex at Giza, on the west bank of the River Nile, is adjacent to Cairo. Giza is a Governorate to the west of Cairo, a city in its own right, but these pyramids are right on the outskirts of modern Cairo. The three main pyramids at this complex are The Great Pyramid (The pyramid of the pharaoh Kufu or Chiops), one of the original seven wonders of the world, Khafre (Kufu's son), and Menkiure (Khafre's son, Kufu's grandson). These are the nearest pyramids to Cairo.
At this complex there are also multiple smaller pyramids, and, of course, the Great Sphinx. The new GEM museum will also be at Giza.
This post is about another set of pyramids, fairly close to Cairo, on the west bank of The Nile at Ancient Memphis, including the Sakkara Pyramid and complex (the step pyramid) and Djoser. Read on to discover more!
Sakkara, Djoser and Memphis Day Tour From Cairo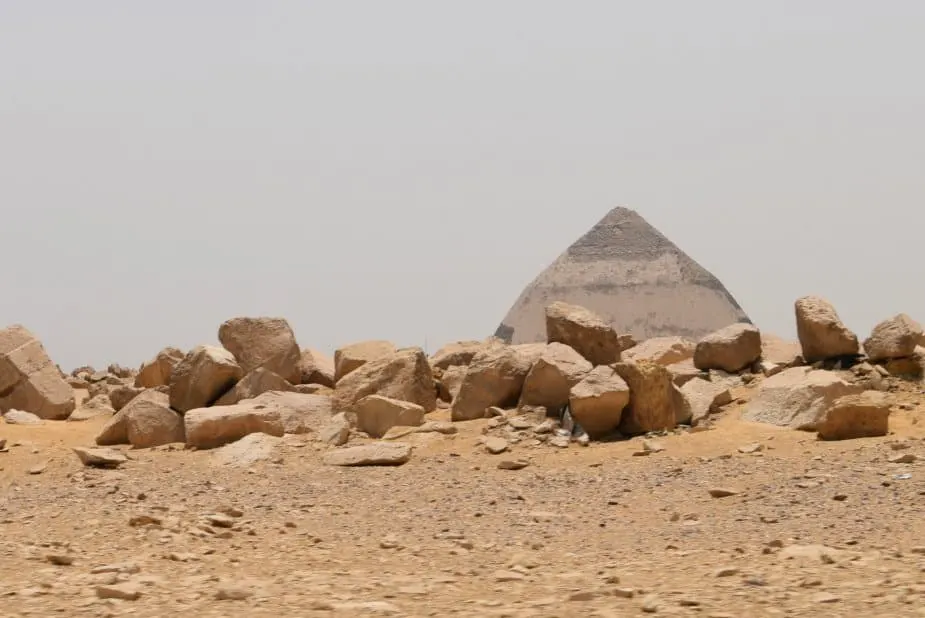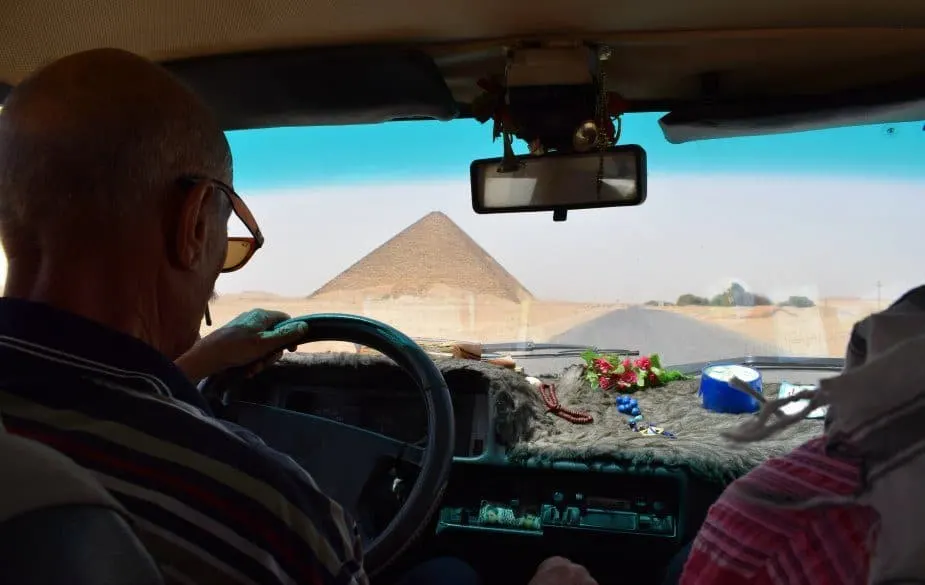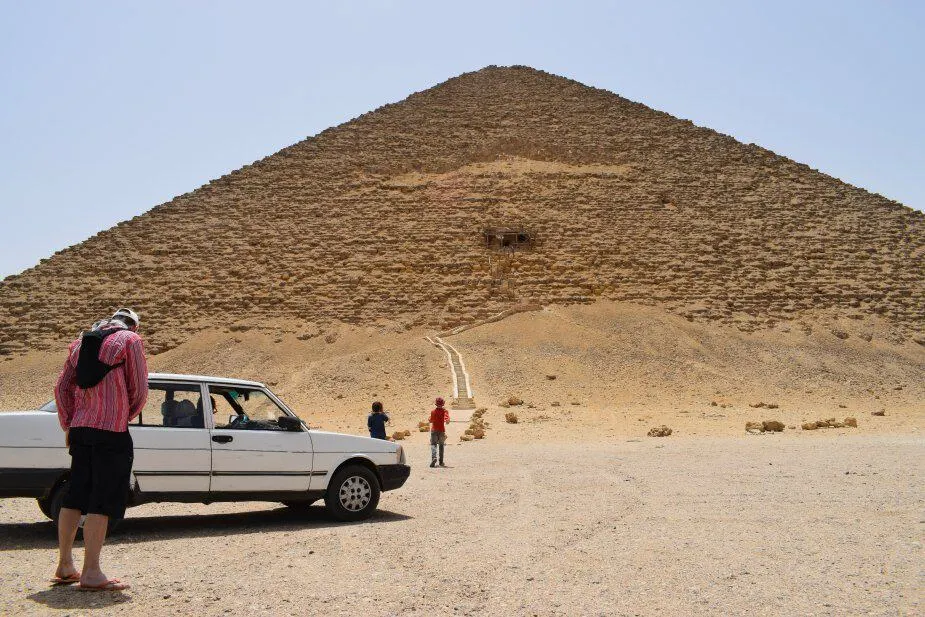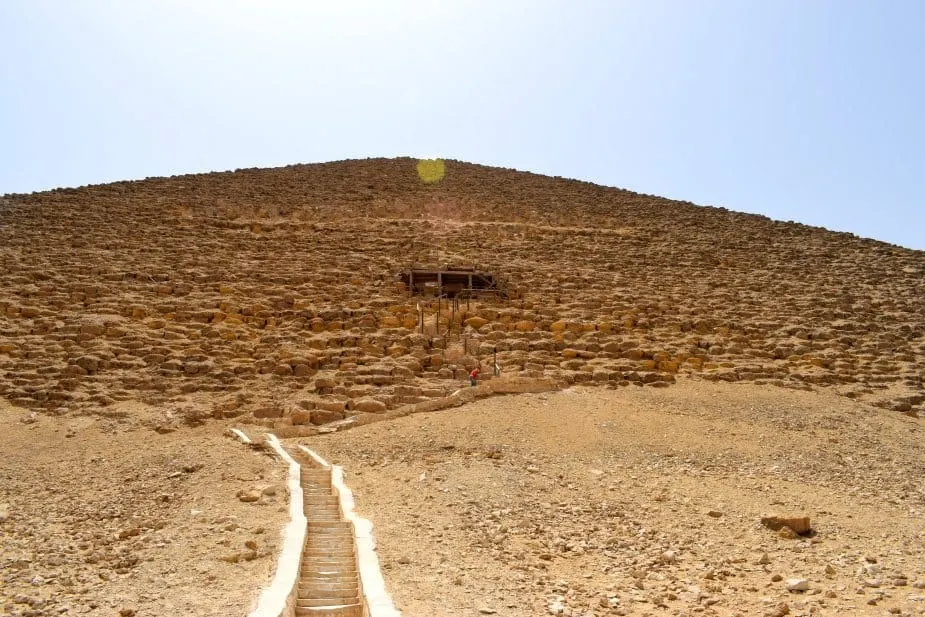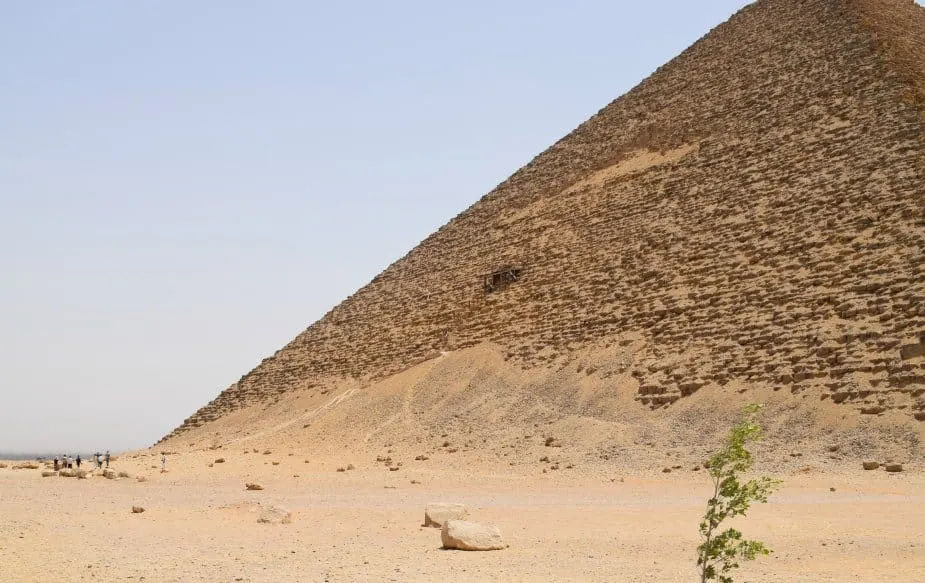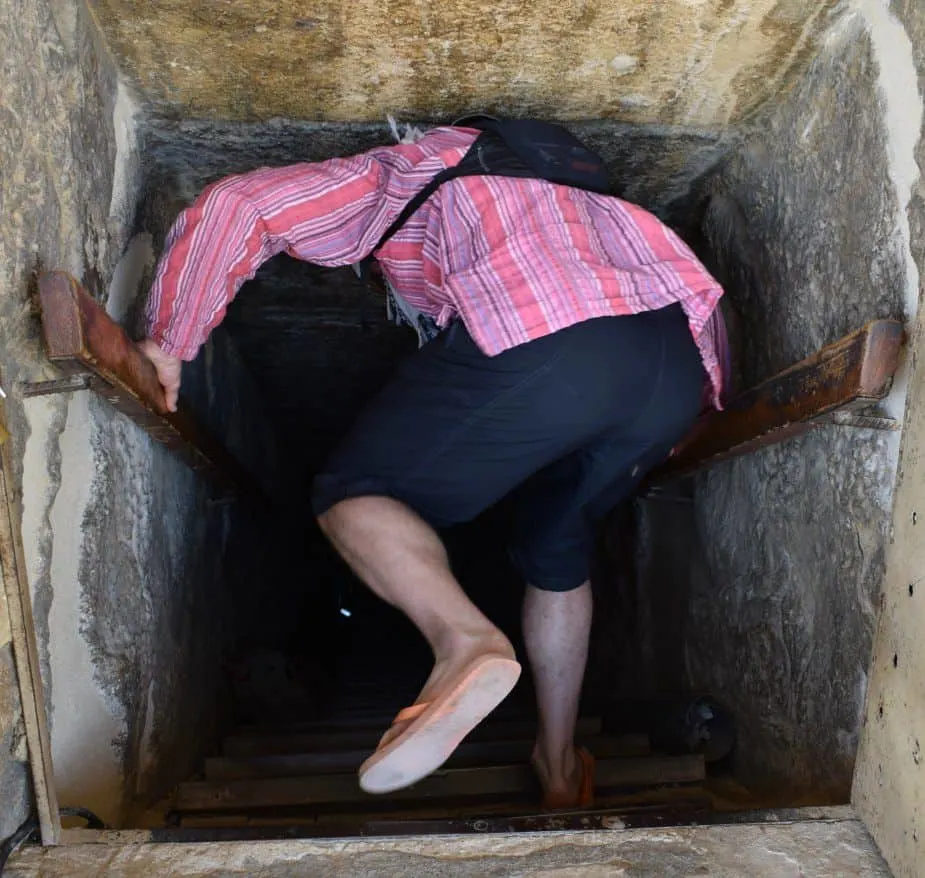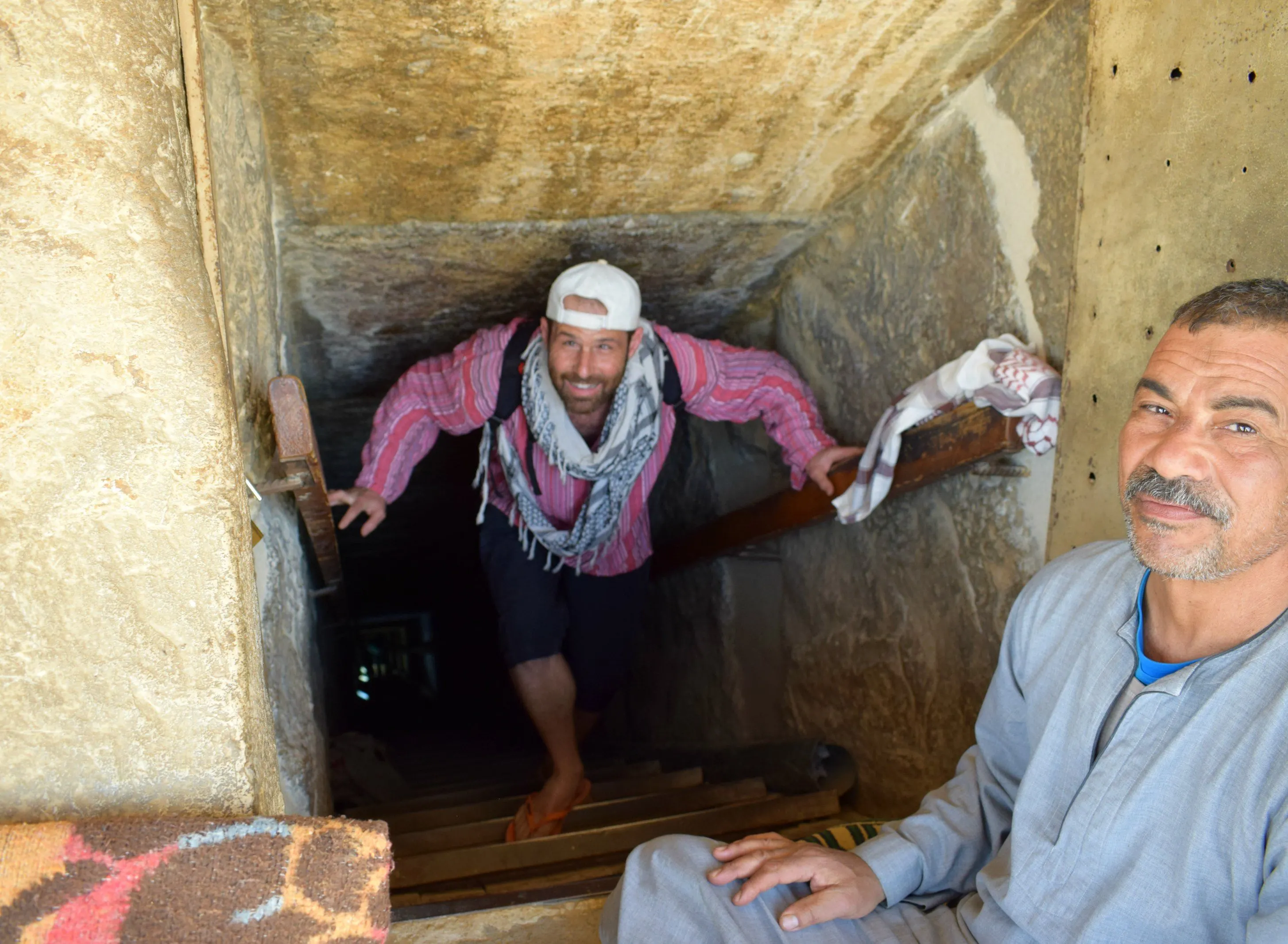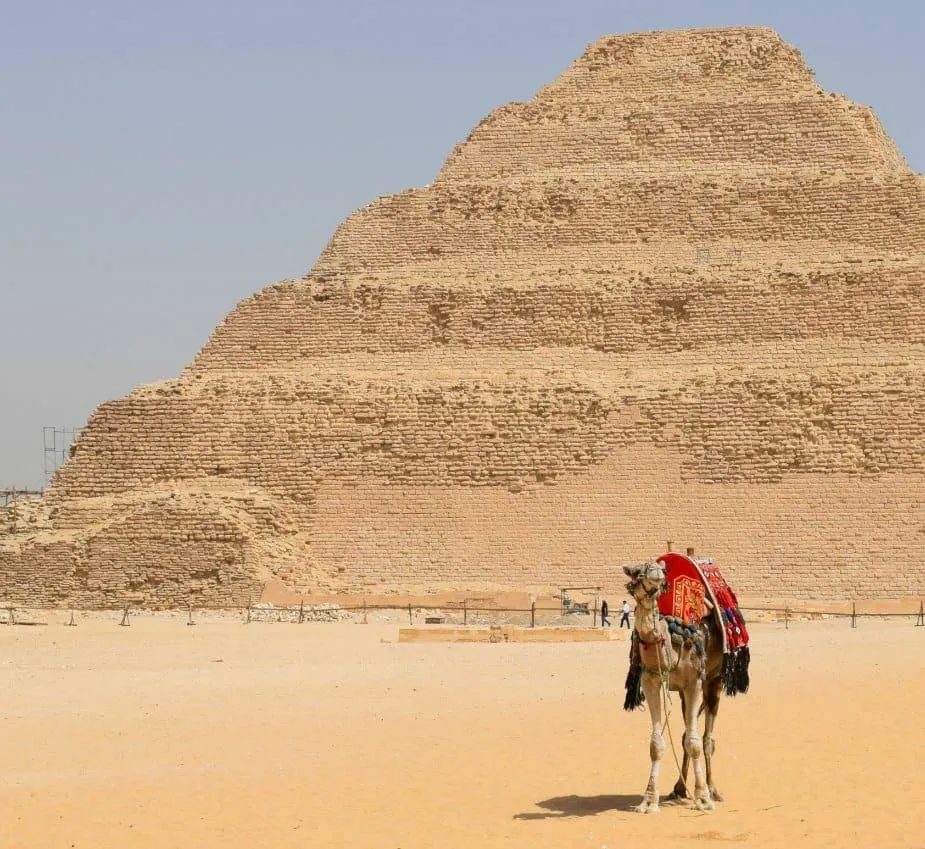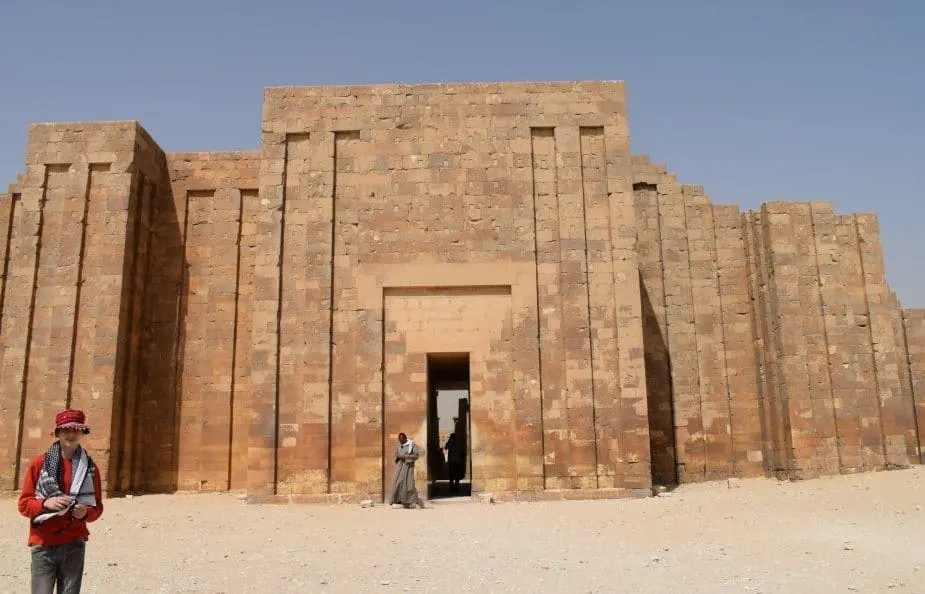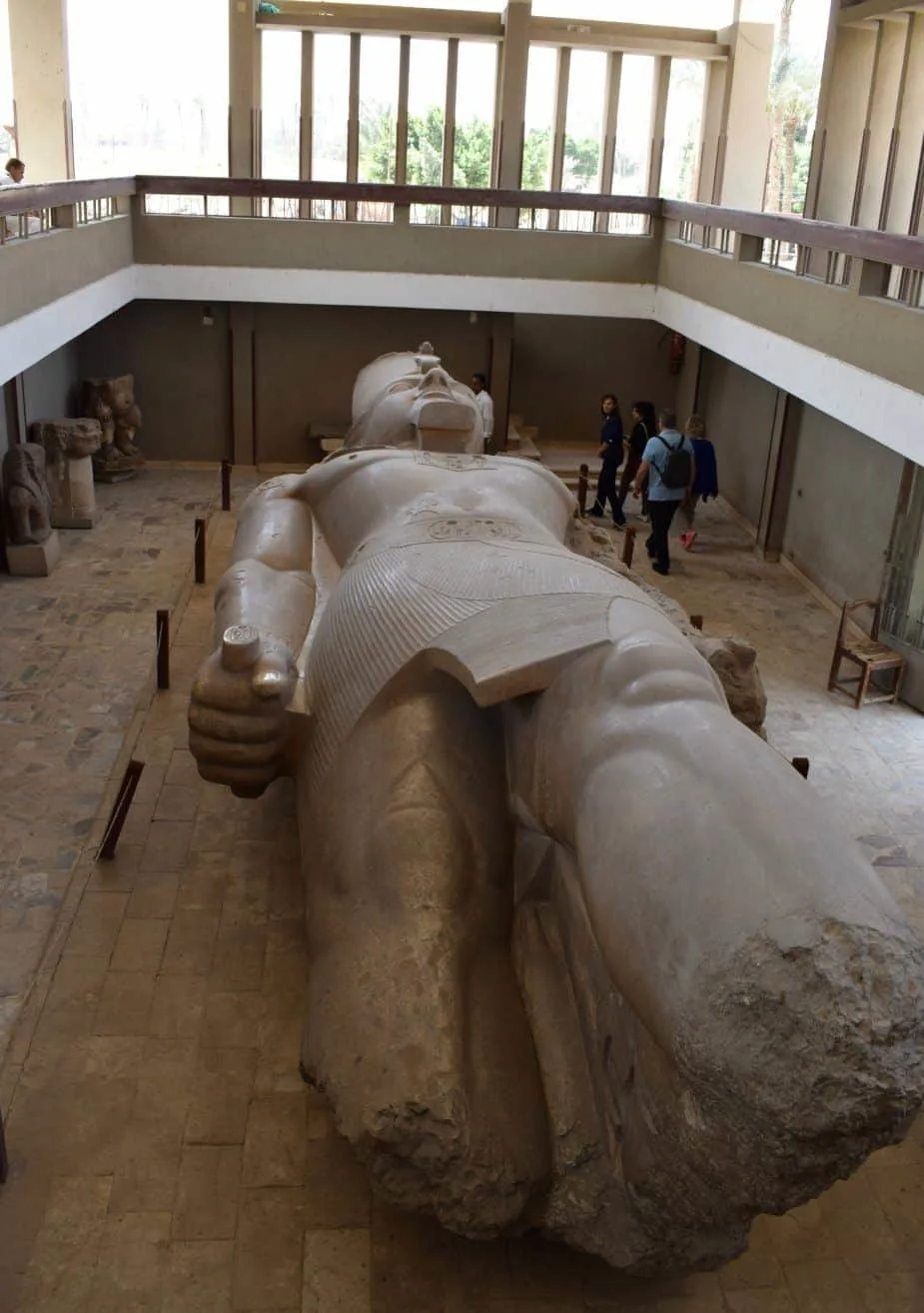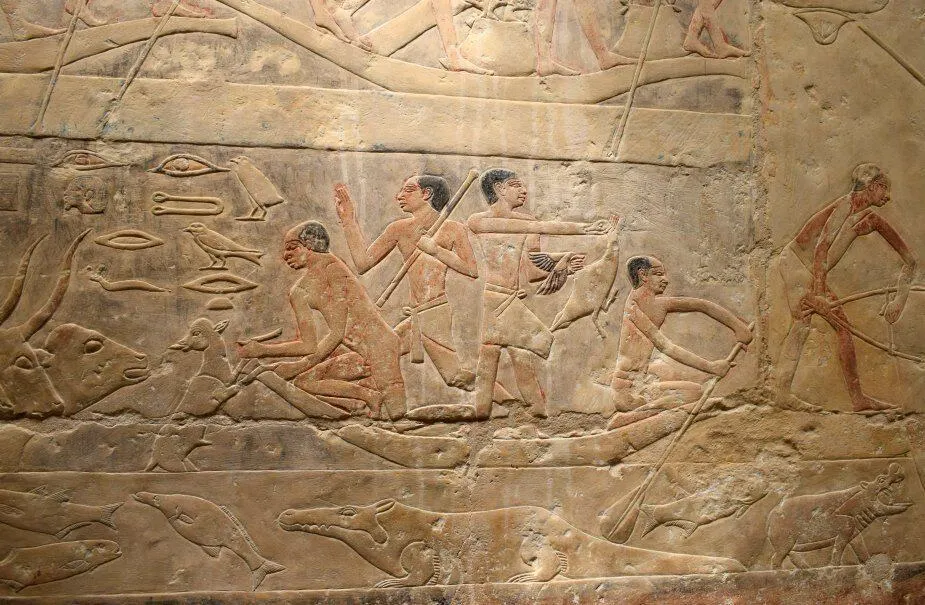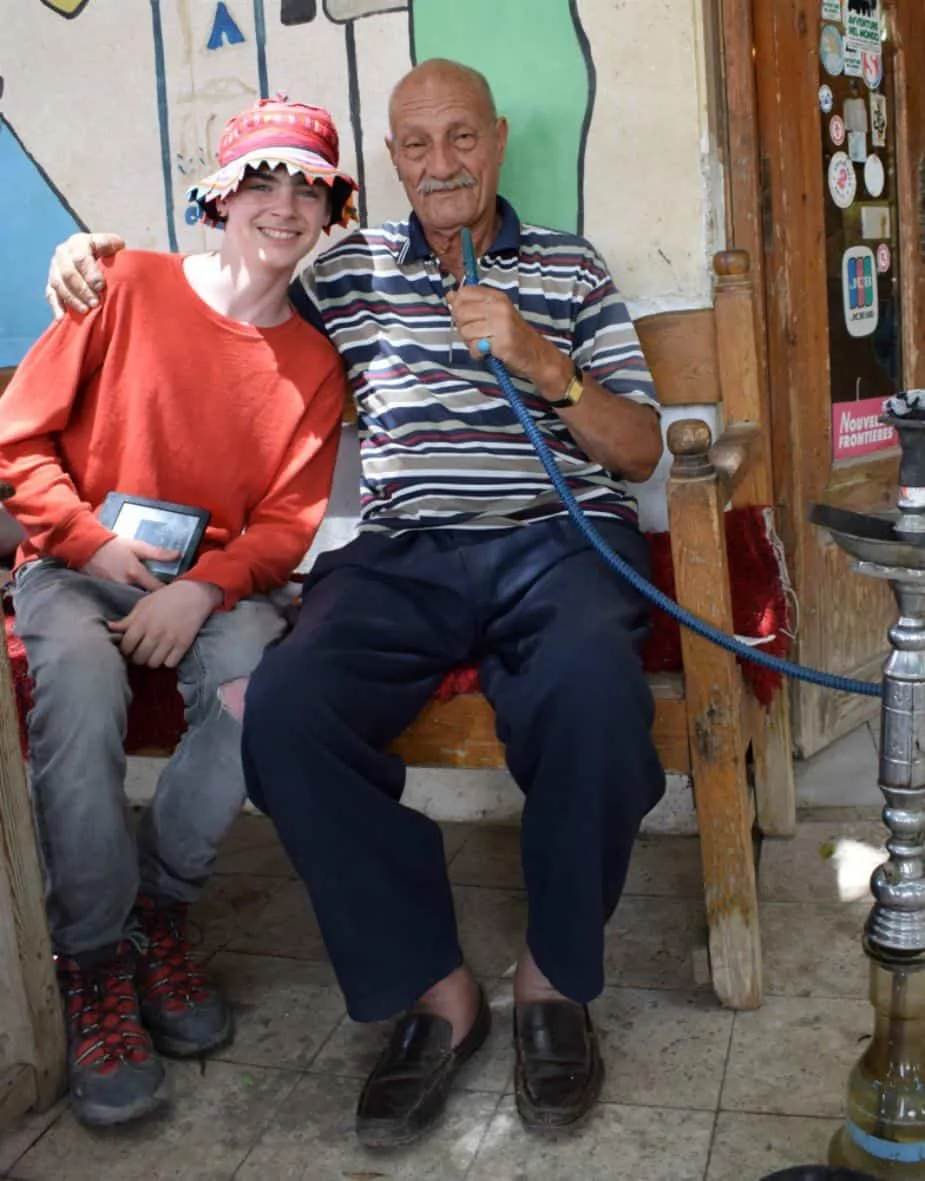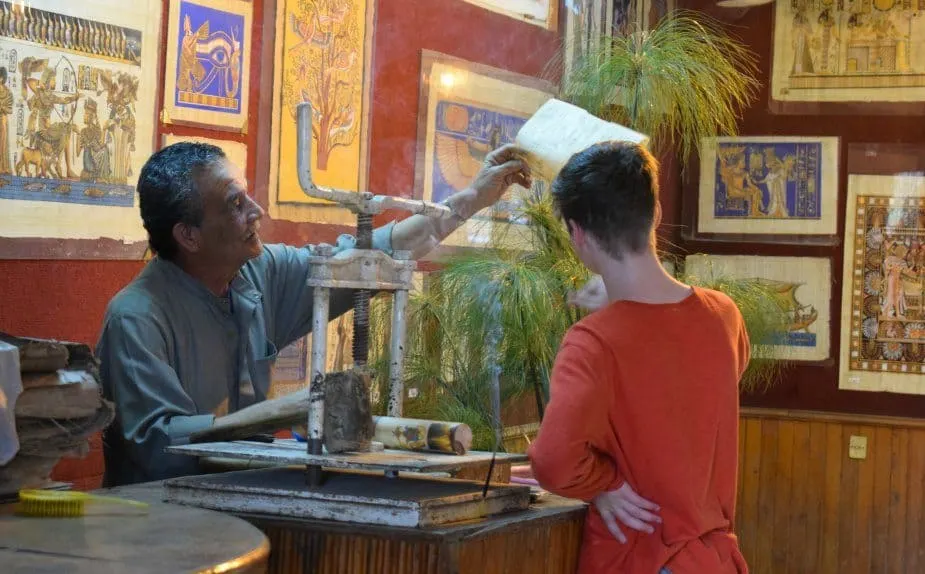 The History of The Saqqara, Step and Red Pyramids, Briefly!
The Step Pyramid of Pharaoh Djoser at Saqqara was the largest building of its time and illustrates the evolution from flat-roofed mastaba, to stacked mastabas, to pyramids. It is 126m high and dates from around 2500-2600 BC. The entire step pyramid complex is huge and includes temples, tombs, and other structures, many can be entered today.
The Red Pyramid is the largest of the three Dahshur necropolis pyramids south of Cairo on the site of Ancient Memphis. It is 105m tall. The narrow passageway to the central tomb is over 61m deep. It may never have been used by its creator, the Old Kingdom Pharaoh Sneferu. It is thought to be Egypt's first true pyramid.
The broken or bent pyramid was also constructed by Pharoah Sneferu and was an earlier, failed, prototype.
The Dahshur pyramids were closed to the public for many years because of nearby army camps and activity
For you, for Pinterest.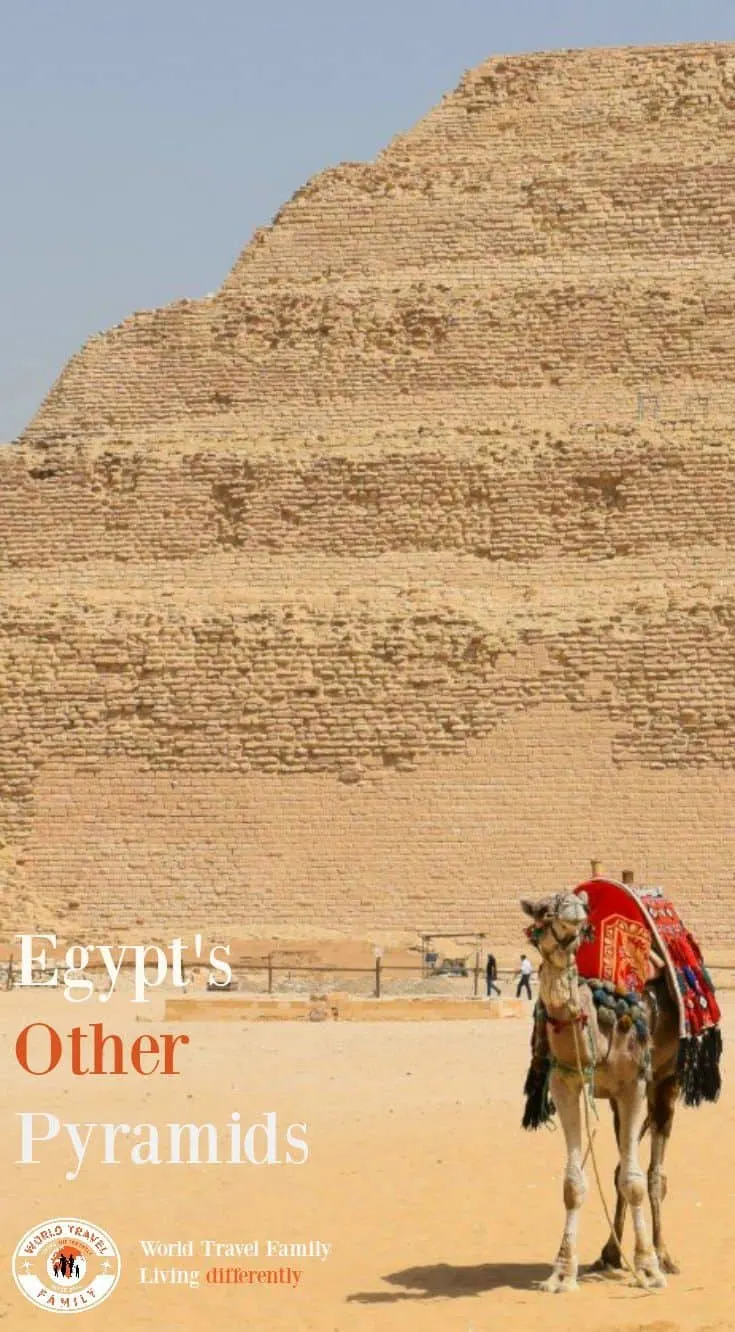 How to Get to The Step Pyramid, Djoser and Memphis from Cairo
We had a driver and car arranged through our guest house owner and minder in Cairo. For those of you not lucky to have a trusted contact , I would strongly recommend booking a tour with pick up from your Cairo accommodation and set price and itinerary. Arranging tours in Egypt is troublesome and rip offs are plentiful. If you book through a trusted company you have a fixed, date, time and price and come-back if anything goes wrong. Get your guide also have a best price or money back guarantee, you can find a tour to the step pyramid at Djoser and the whole Sakkara complex, here. This tour includes the Giza pyramids. Try to get to these other pyramids near Cairo if you can, you'll find more ideas in our Things to Do in Cairo post.
If you'd like to hire a car during your stay, use this car rental comparison tool to find the best deal!

We also suggest you take a look at this company to get a quote for all kinds of the more tricky adventure or extended travel insurance.

Try Stayz / VRBO for an alternative way to find rentals on homes/apartments/condos in any country!