This post may contain affiliate links.
A family Egypt vacation is a holiday to appeal to both young and old, and it's easy to see why; few countries can boast so many intact examples of its ancient past as Egypt, while, equally, its modern attractions draw in families from all over the world. And with the variety of convenient packages available, from various companies, you and your family can make the most of your Egypt holidays and focus on the myriad of stunning sights and enchanting experiences. If an Egyptian beach vacation is what you're looking for, then of course Egypt has some incredible beach resorts suitable for families and kids.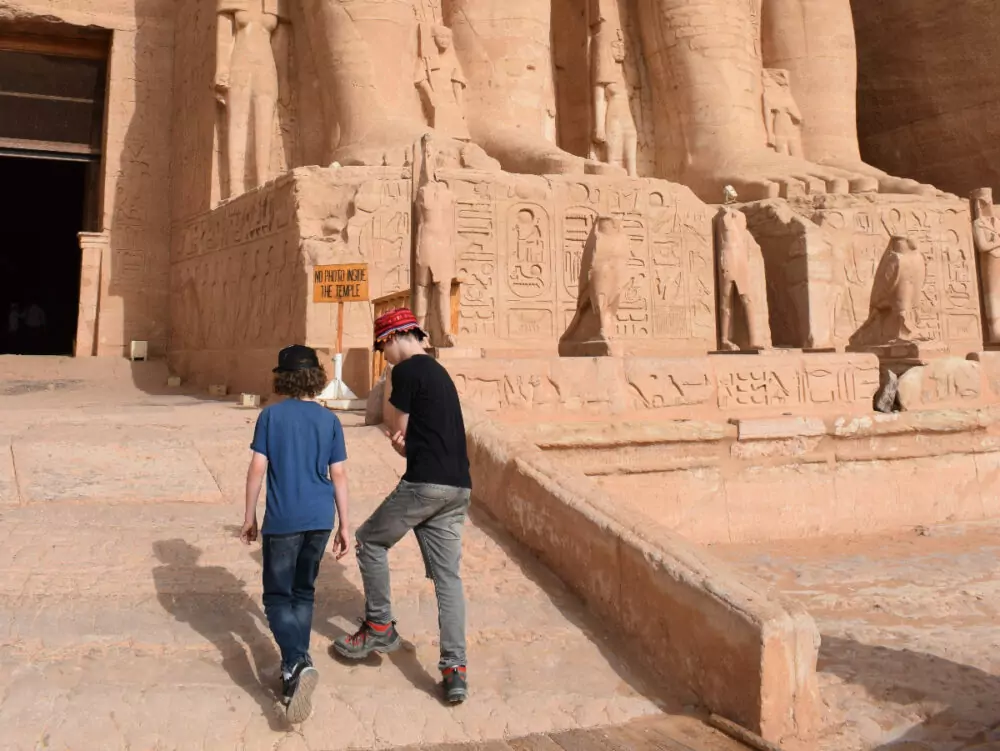 Family Egypt Vacation
There are many styles of holiday or vacation in Egypt. There's something for package tourists, group tour enthusiasts (with family tours available), resort hotel lovers, and, of course, independent travellers. You can snorkel, scuba dive, enjoy the beach or pool or immerse yourself in history and culture.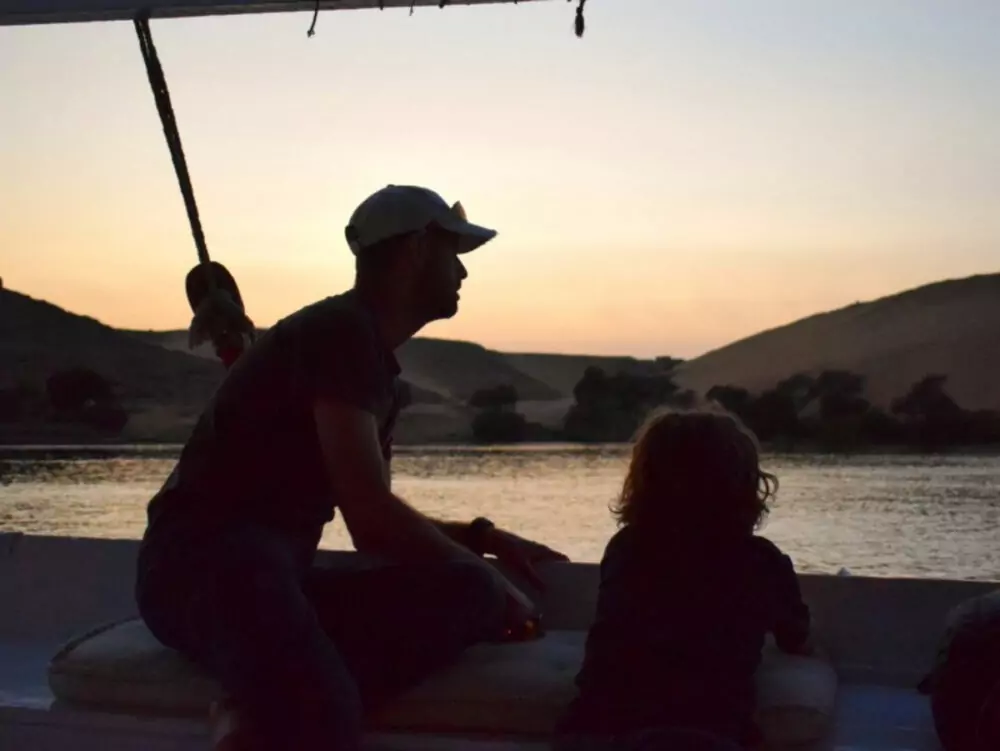 The two big Nile options for Egypt vacations are Nile cruise boats and felucca sailing trips. The latter will likely involve fairly rustic sleeping arrangements but you'll see the real Egypt, away from the luxury hotels. We've done it all in Egypt, my husband and I met in Egypt on one of those felucca trips and yes, we've spent considerable time in Egypt on family holidays with kids. You can organise many Nile cruises and tours here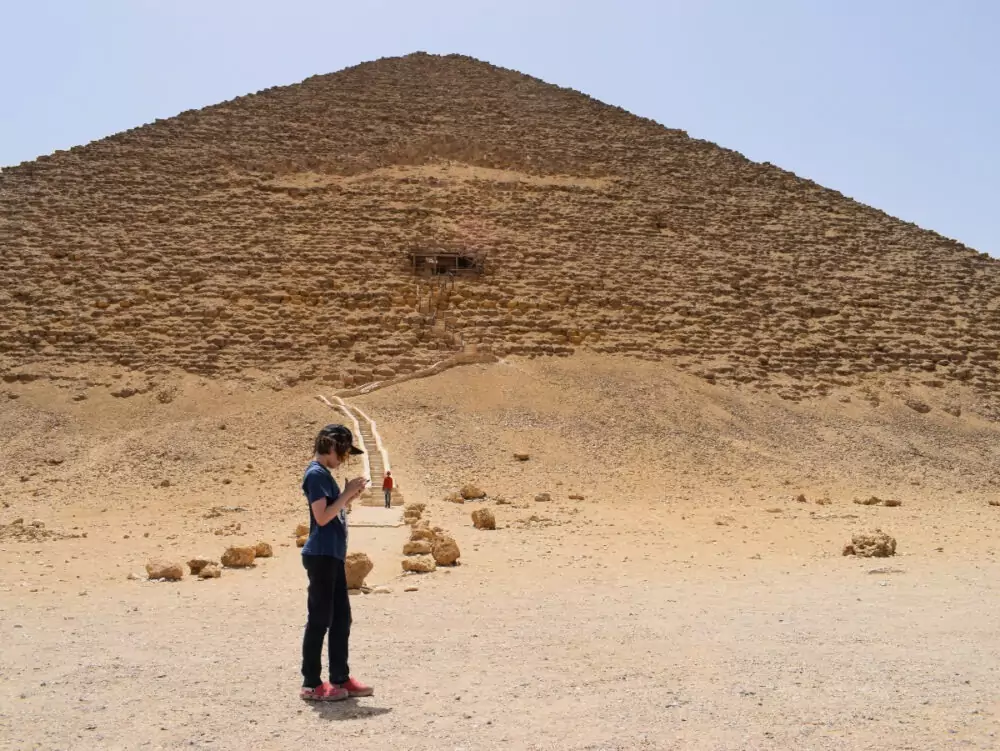 Our kids adore Egypt vacations. They have a thirst for Egyptian culture and history and love Egyptian hospitality and facilities for kids.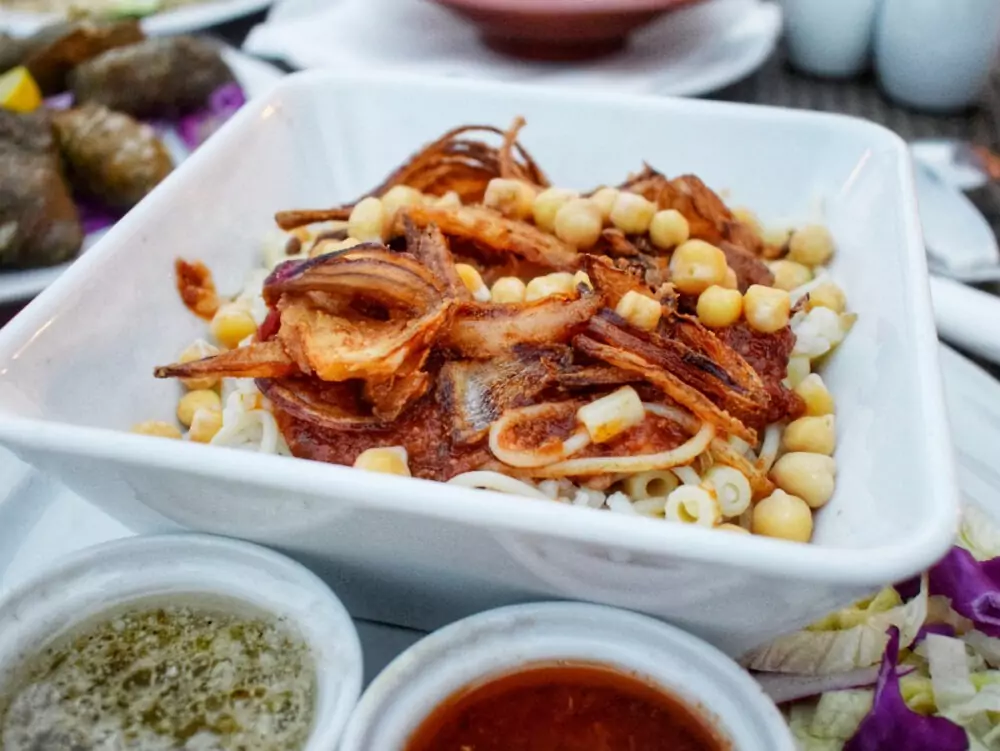 My children are also very fond of Egyptian food, it's good, and not too spicy, it can be very child-pleasing. This post is about family vacations in Egypt, the land of the pharaohs.
Family and Kid-Friendly Hotels in Egypt
Most of the usual chain hotels are represented in Egypt. You will, of course, find Hyatt, Marriott and so on, both in Cairo and at Egypt's beach destinations. A few stand-out kid-friendly hotels for families enjoying a vacation in Egypt are listed below.
Cruising Down The Nile
Cruising down the Nile would come near the top of the to-do list for many a travel enthusiast. This trip can involve spending three days or more on a cruise boat, where you will be able to see ancient temples and traditional Egyptian villages from a place of comfort and luxury.
You will have the opportunity to be wowed by many of the major historical locations in the country, including the Valley of the Kings at Luxor where you'll find Tutankhamun's tomb. Younger members of the family will particularly enjoy seeing a genuine mummy and learning about the mysterious world of hieroglyphics.
Aswan offers Philae Temple, the Temple of Isis at Kom Ombo, and is a transit point for visiting Abu Simbel. You can check out the Aswan Dam and experience Nubian culture. Aswan really should be part of your trip although Luxor, arguably, has the densest collection of must-see Egyptian sights.
Other highlights include experiencing Cairo's famous bazaars and going on a camel trek near Aswan. While, if you fancy enjoying some snorkelling among coral reefs and tropical fish near the Red Sea, you can do so at Makadi Bay, Hurghada. You can add a few days of Egyptian beach relaxation to your Nile cruise fairly easily by booking a package that includes both. For independent travellers, there are good buses from The Nile's ancient wonders, to the Red Sea.
The Egyptian Museum (& New GEM)
If there's one museum to visit in Egypt then it's the Egyptian Museum in Cairo. Tutankhamun's gold burial mask is arguably the most famous treasure from the ancient world, and it can usually be seen here. The museum boasts that it has the biggest collection of pharaoh-related items in the world, and it would be hard to disagree.
With the Royal Mummies Room dedicated to housing well-preserved remains of some of Ancient Egypt's notable rulers. The Animal Mummy Room underlines the Ancient Egyptians respect for a wide range of animals, and this area of the museum has no admission charge.
The new Grand Egyptian Museum or GEM is due to open any day now, and while the Egyptian Museum in Cairo will remain an iconic feature, this museum is set to be a new wonder in itself. Many will be making the trip to Egypt to be one of the first through its doors. Many treasures have already moved to the GEM. Check for their opening date, here at the GEM website.
Dream Park, Cairo
Southwest of Cairo is Dream Park, which is one of the leading amusement parks in the Middle East (and of course Africa, Egypt is a transcontinental country). The rides at the park range from gentle to exhilarating, and with its two theatres and areas for concerts, it is a place that is aimed at families and will please the kids if they want to take a break from sightseeing. There are several gift shops and no less than 15 restaurants, too.
Luxor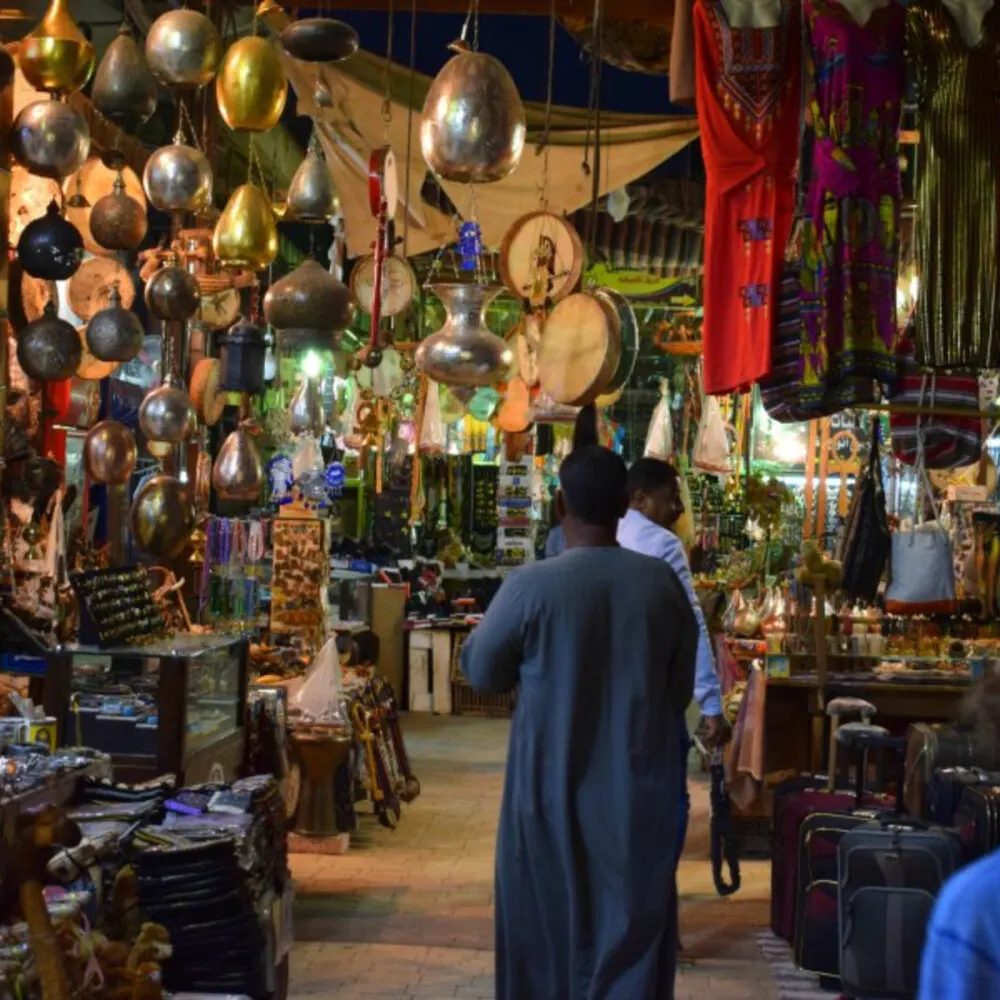 Luxor is the centre of Egypt's living past, and is home to the Valley of the Kings. Another eye-catching aspect of Luxor is the Karnak Temple Complex, and the magnificent avenue of ram sphinxes that appear here.
Reaching the complex can be an experience in itself, and options include travelling to it by a motor launch down the Nile or taking a more tranquil journey by way of feluccas.
Deir el Medina is another place well worth visiting in this area it is a site where many of the workers who constructed the pyramids are buried. Here, paintings remain that were created by the village's inhabitants depicting life in Ancient Egypt several millennia ago.
Will Kids Get Sick in Egypt?
Some people get stomach problems, viruses, and food poisoning in Egypt. My kids did not get sick in this way in Egypt at all, and neither did Mum and Dad during our whole month-long stay. That said, we are very well travelled and are probably immune to a lot of bugs. We are also very particular with our hand hygiene. We ate in resort hotels, sampled the street food, and the restaurants aimed more at locals than tourists plus the tourist restaurants around the Red Sea. I think a local restaurant, if it made its customers sick, wouldn't last very long or be popular. Yes, there is a risk of sickness for you and your kids in Egypt, but with sensible precautions you should be OK. One of my kids did pick up a flu-type virus during our time in Egypt.
Egypt with kids is amazing! A country with so much history, and great beach resorts, Egyptian food is tasty and kid-friendly and there are so many family activities to enjoy! Choose to stay on the Nile, or holiday on the Red Sea, or do both. Egypt is one of my kids' favourite places in the world!
Family vacations to Egypt can cater for many tastes, from lovers of history to travellers looking to relax on the country's celebrated beaches at Sharm El Sheikh. You can visit Egypt on a tight budget, or spend big on all inclusive and luxury stays which can be restful of high-energy fun for kids and the young-at-heart. Egypt with kids could be quite tiring, the heat and early morning sightseeing starts are taxing, so book a good place to stay so you can recharge and relax. Step into history in this dynamic and ancient country, you may find, like us, that visiting Egypt once may prove not to be enough. For more posts on travel in Egypt, you need our Egypt Travel Blog page.
If you'd like to hire a car during your stay, use this car rental comparison tool to find the best deal!

We also suggest you take a look at this company to get a quote for all kinds of the more tricky adventure or extended travel insurance.

Try Stayz / VRBO for an alternative way to find rentals on homes/apartments/condos in any country!