This post may contain affiliate links.
Sri Lanka is an amazing place to take your kids. This magical island combines low prices, friendly people, stunning coastline and a wealth of cultural and wildlife experiences. After months exploring Sri Lanka, these are our, and our kids', recommendations for highlights of Sri Lanka for families.
Finding family accommodation in Sri Lanka is fairly straightforward but a peak time the island fills up, it's best to book at least some of your trip in advance. We like to use Agoda as our favourite booking engine for Asia, you could also compare prices on the same hotel from multiple sites, using our orange search box at the top or bottom of the page. AirBnB ( join here, for free, and get our special discount) is also possible in Sri Lanka and is good for longer stays or finding home stays.
Prices for hotels and guest houses in Sri Lanka are easy on families, but beware hefty admission charges at historic sites.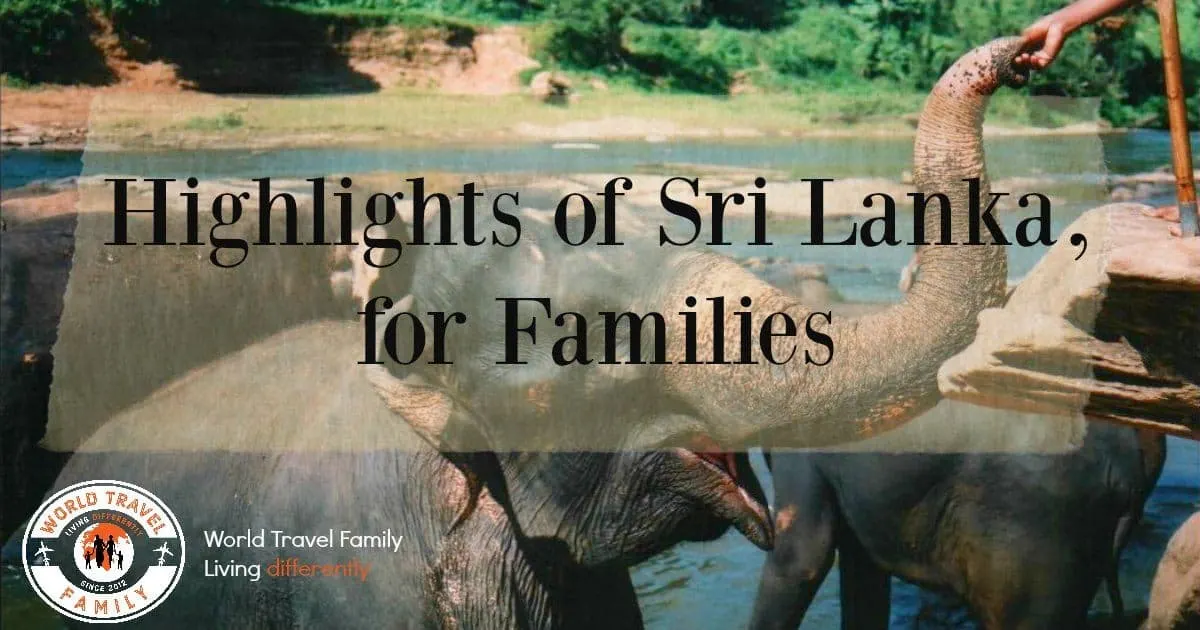 For more on travel in Sri Lanka, you need our Sri Lanka Travel Advice page. To check out all of our Sri Lanka content, and there is a lot, go to our Sri Lanka archives.
This post uses affiliate links.
Highlights of Sri Lanka for Families
Beaches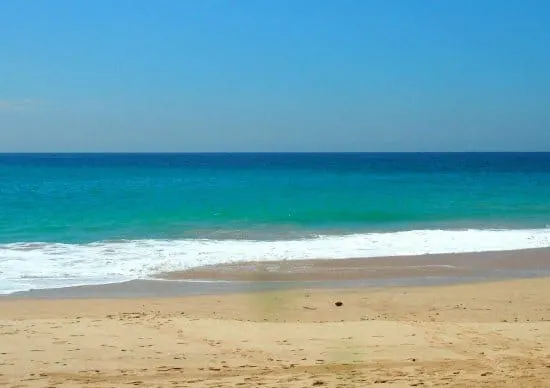 Sri Lanka is surrounded by glorious sandy beaches but not all of them are safe for families. Pounding waves and rips mean some beaches are best left to the surfers who flock to the islands. For more information on which beach to choose, visit our post on Sri Lanka's Best Beaches.
Galle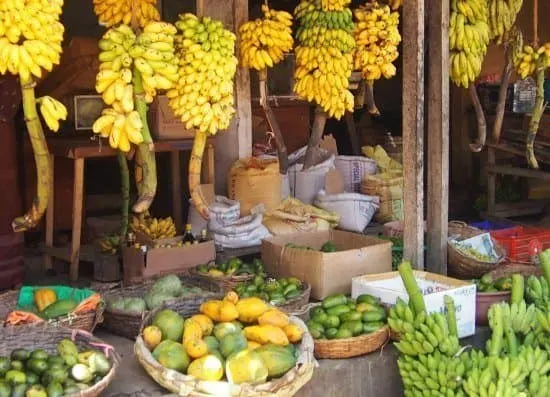 Galle is the island's southern capital and its ancient fort along with the nearby fish and produce markets make this a fun spot for kids to explore. The sandy bay at Unawatuna is a short tuk tuk drive away, as are some magnificent boutique and luxury hotels and villas. Galle Fort houses interesting shops and small museums and is a safe area for kids to explore. Read more on Things to Do in Galle here.
Kandy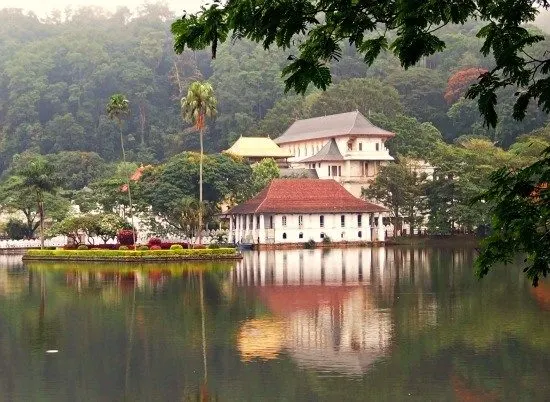 You'll find Kandy in the relative cool of the hills. Kandy Lake is the setting for Sri Lanka's iconic Temple of the Tooth, this site has a hefty admission fee but nearby temples are free to enter and non less fascinating. Your kids can walk around the lake spotting wildlife or hang out in Kandy's many tea shops. You'll find good shopping opportiunities here too. We like Kandy a lot but it's a love it or hate it sort of place. Find more on Things to Do in Kandy here.
Search for hotels in Kandy here.
Pinnawala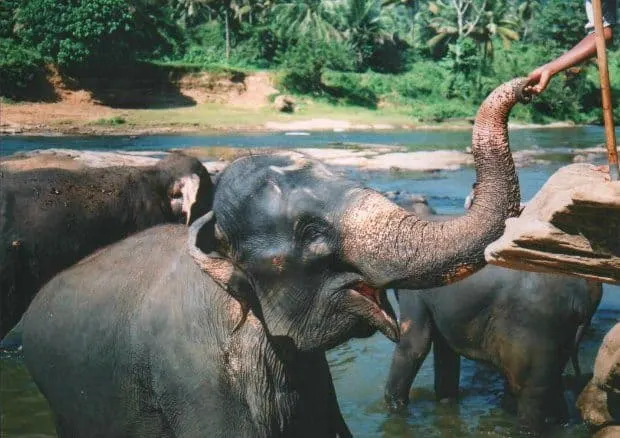 Your kids will be blown away by the Pinnawala Elephant Orphanage in the centre of Sri Lanka. In all my travels, I've never seen a higher concentration of elephants. Don't miss the daily, scheduled, elephant river bath, seeing dozens of elephants rushing through narrow streets to the water is just incredible.
Ancient Sites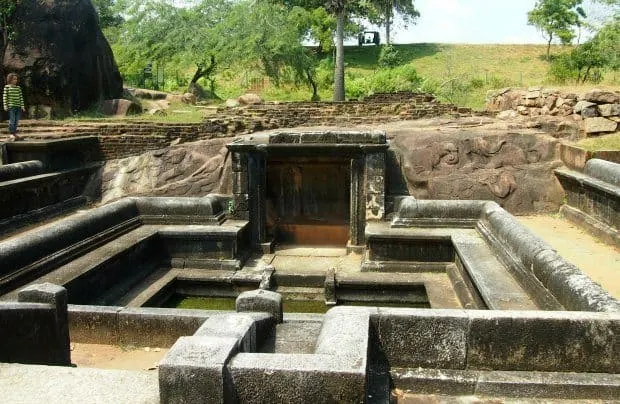 Although Sigiriya is a stunning site, it's maybe not the best of the Sri Lanka's ancient sites for children. There are a lot of steps to climb, some of them are quite frightening and queues on the ascent develop at peak times. Towards the top there is also a danger of giant Asian hornet attack, noisy children can provoke them. For all of these reasons we held off on taking our kids to Sigiriya until they were 11 and 9. When we finally got there, they loved the whole experience.
Anuradhapura was a big hit with my kids. The Anuradhapura site sprawls and is best visited by tuk tuk. The ride a bit, walk a bit method suits kids fine. For tips on visiting Anuradhapura, click through. We can tell you how to save a lot of money on this one.
The Dambulla Cave Temples, north of Kandy are a little easier on children. There is a steep ascent, but it's pretty safe to let the kids scamper up the wide stone steps marvelling at monkeys and giant tree squirrels. The museum and temple at the bottom of the hill is highly entertaining too.
Sri Lanka is awash with Unesco sites.
Turtles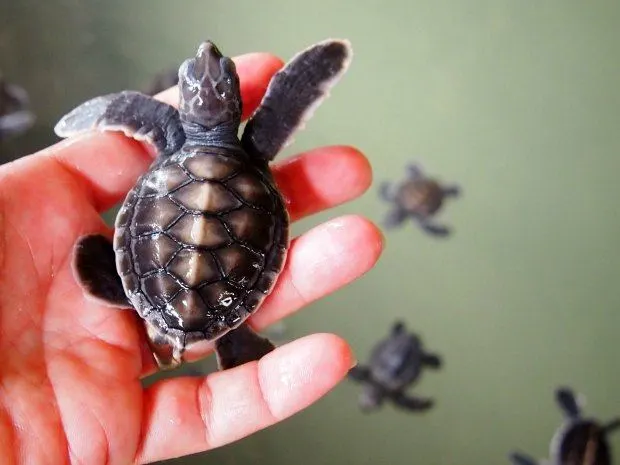 There are dozens of turtle hatcheries to visit in Sri Lanka, but beware, many aren't ethically run. You also stand a good chance of seeing turtles in the wild, this is all but guaranteed in Hikkaduwa, where local giant sea turtles have been hand fed in the shallows for years.
Tea and the Highlands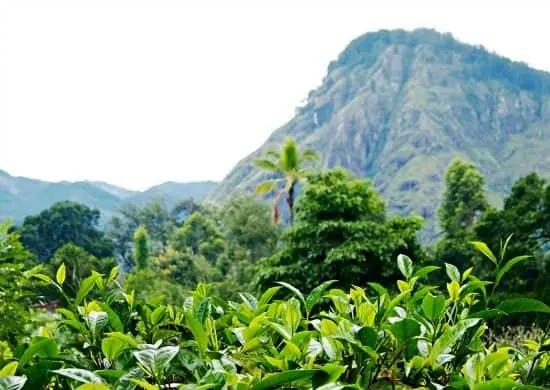 Sri Lanka is synonymous with tea and it's great for kids to see how it's grown and produced. The best part of Sri Lanka for tea plantations is the area around Ella, you'll experience some incredibly scenic train rides in this part of Sri Lanka too. We have more on Ella and Little Adam's Peak with kids, here.
Wildlife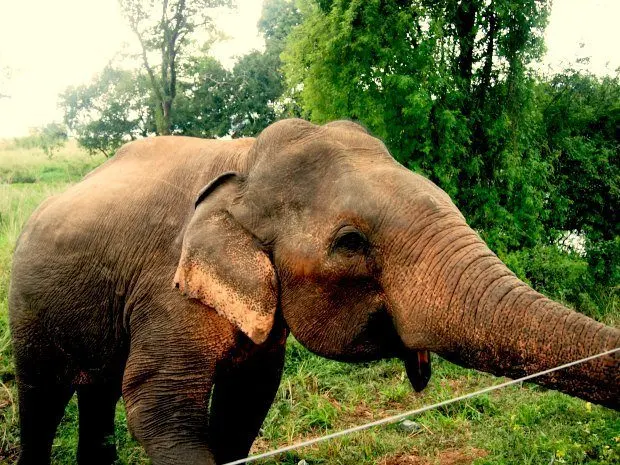 Sri Lanka is home to leopard, sloth bear and wild elephant, along with hundreds of less high-profile species. If you can't make it to the big wildlife reserves at Yala you're still guaranteed plenty of wildlife encounters. Driving through the centre of the country your chances of seeing wild elephant from the road are high.
Don't miss what will probably be a once in a lifetime experience to see blue whales off Mirissa.
I hope you found our introduction to Sri Lanka for families useful, don't forget to visit our Sri Lanka Travel Advice page to help you plan your trip. To read more detailed Sri Lanka content, go to our Sri Lanka archives
If you'd like to hire a car during your stay, use this car rental comparison tool to find the best deal!

We also suggest you take a look at this company to get a quote for all kinds of the more tricky adventure or extended travel insurance.

Try Stayz / VRBO for an alternative way to find rentals on homes/apartments/condos in any country!