This post may contain affiliate links.
Sri Lanka's main international airport is not in Colombo, it's about 35 Km outside Colombo Fort Station (bus and train) via the expressway or 40Km on the old roads. Everyone's worst travel nightmare must be arriving at night, stuffing up your plans and ending up with nowhere to sleep. When you travel with kids it's more of a worry. For our first week in Sri Lanka we had accommodation pre-booked. (see where we stayed near the airport and for our first night in Sri Lanka in this post). The airport in Sri Lanka, Bandaranaike International Airport, Colombo, but closer to Negombo, is nowhere near where you need to be. Most tourists arrive on late-night flights and have pre-arranged pick-ups to take them to hotels to the south or into Colombo.
Sri Lanka Airport – Colombo
We're not those people. We booked an overnight stay near the airport to get our heads down before catching a bus or train to the Sri-Lankan beaches in the morning. Information on all aspects of arrival in Sri Lanka and onward transportation or first night stays.
Booking Train or Bus Travel From or To Sri Lanka's Airport
As of July 2018, you can book bus and train tickets for Sri Lanka online, in advance, using 12GoAsia. This is great news. 12GoAsia have been around a long time but Sri Lanka is a new addition to the countries they cover. Take a look at their website and available trains and buses here.
Arriving in Sri Lanka and Currency at the Airport
On arrival at the airport we grabbed our 2 big backpacks and sauntered confidently towards the cash point to grab some rupees. Because we already knew where the cash-point is, we didn't walk past the taxi desks, we knew they were there, we thought we'd dodge them and be smart, surely a taxi picked up outside would be cheaper? That was mistake 1.
Getting a Taxi at Bandaranaike Airport Colombo (or Not Getting One!)
We'd already passed the fixed rate taxi desks inside the airport so we exited the airport at 1 am and started the taxi hunt. There are no tuk tuks at Sri Lanka's international airport, we knew that already, they wait just outside the perimeter gate a short walk away. We didn't want to pass through that gate as we doubted that security would let us back in. There are usually tuk tuks available 24/7, everywhere, but we couldn't be sure. We needed to find a taxi within the airport grounds.
There were endless white tourist min-bus taxis lined up, we tried to get one of those. Surprisingly, none of the drivers would take us. We had the address of the hotel we'd booked, we even had a Google map printed and the phone GPS ready to guide us, but no, they wouldn't go. It was a new hotel, they didn't know where it was and they wanted a phone number to call for a late night arrival. No joy.
Then we spotted a taxi desk. The women behind the desk, splendid in turquoise saris, inspected our maps and held a conference. Then they called a supervisor. She consulted her computer and gave us a price before wandering off. To find us a driver we thought. 10 minutes later she hadn't returned with or without a driver.
This is where we got lucky break 1. We checked and double checked our Agoda booking sheet( always print these if you can, they can be lifesavers) and noticed we'd stuffed up big time. Mistake 2 we'd booked our hotel for the coming night, not the previous night, the arrival just after midnight had thrown us all out. We needed to book somewhere for the previous day, which , of course, on all online booking engines, is impossible. Lucky we hadn't left the airport yet.
Of course, we had no internet outside, so we'd need to get back inside the terminal.
This involved showing our passports and having all our baggage scanned again. Fair enough.
A taxi/tour company operative accosted us, trying to offer his services, he wanted to drive us to our hotel. "No hotel? No problem, we have hotels." We're not paying your prices mate, sorry. But this guy had a local phone and was able to call our mis-booked hotel. They were full. OK we're truly stuck.
Sleeping at Bandaranaike Airport Colombo. (You Can But It's Uncomfortable)
Around this time, I think by now it was gone 2am, we resigned ourselves to sleeping in the airport. There were no benches or chairs to stretch out on, each chair had a metal arm rest so it wasn't easy. We made the kids comfortable, using trolleys and backpacks for them to rest legs on, and they dropped off straight away, Chef and I keeping caffeinated vigil. The boys were doing well, they'd already slept most of the way from Dubai.
There are un-comfy chairs in the arrivals lounge at the airport, we squeezed the trolley and bags between them so the kids could stretch out, legs on backpacks.
Hotel for Arrival in Sri Lanka (And How We Stuffed Up)
We, of course, had also made mistake 3, all of our bookings and appointments were 1 day out. With a midnight arival in Colombo this is a very easy mistake to make so double check all dates. This was fairly easy to fix, our hotel for the next-night-but-one had an extra night available which we booked on the spot via Agoda.
Taxi to the Railway Station and the Train Down the Coast
We checked train times and woke the kids with Milo (happy juice!) for the 6.55am departure. A taxi got us to the station just in time and our train took us smoothly to our destination. That journey is a beautiful one, the rail track follows the coast giving passengers amazing views of beaches, the ocean and fisher men's homes.
Now, all is well. We're installed in the most gorgeous villa just steps from a secluded beach. This villa is more expensive than our usual style, at $75/night, but we have air-con, included breakfast, peaceful gardens teaming with nature and everything is very lovely indeed. But more of that to come.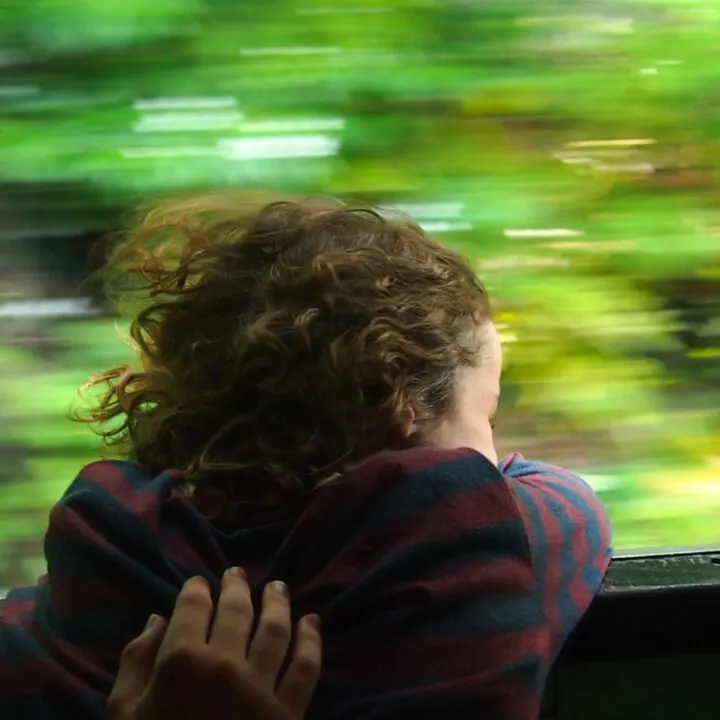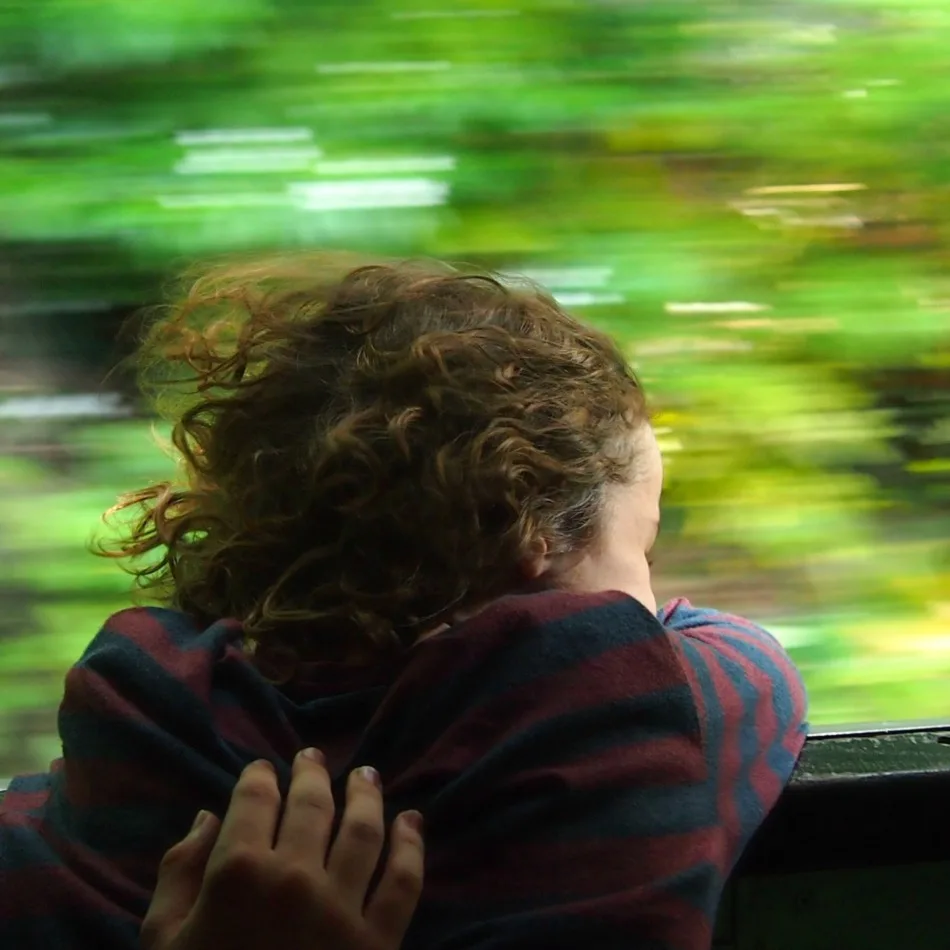 Right now we just need to rest and recover from a very sleepless night. What's your worst travel worry? Did you ever stuff up?
Where We Stayed Near Colombo Airport
For late night arrivals and early departures we have used this hotel – Green View Hotel or guest house ( click here) . It has a large family apartment-style room ( 2 bedrooms) and a pool. It's cheap, nothing fancy, but very spacious and convenient for the airport. The location is nice for a walk in the countryside too. The owners can organise transport for you and were very helpful.
The lower-cost beach villa we mention above is this one, Villa Balapitya Beach (click through) Its beach is the one in the Pinterest image and we had it all to ourselves other than a few local boys jumping off the rocks. The villa was beautiful and the food was good (a full blog post about this villa here). It's near Ambalangoda, so not too far south and this is a good stop for the Ambalangoda mask makers.
Arrival Bandaranaike Airport, Columbo, Sri Lanka (at night) and Onward Travel Information.
We made this pin for you to bookmark to Pinterest. Just hover and a button will appear. Thanks!
Bandaranaika Airport, Sri Lanka, is a great, modern international airport.
There are cash points (ATMs) available.
There are toilets, food, and coffee available.
The chairs in the arrivals lounge have armrests, no stretching out to sleep.
If you need a taxi the airport taxi desk is inside the terminal, the first desk to your right as you walk out. Prices are fixed.
The nearest train and bus station lie side by side in Colombo Fort, about 30Km away. The taxi cost us 2,400Rs non A/C (£12). The train to the other end of the island then cost us approximately £1 each!
Do not believe touts that tell you the trains don't run until morning.
Check trains and times in Sri Lanka at ICTA Train Schedule, a Google app.
Local sim cards are available at the airport, approximately 1300Rps for £6.50 for 5Gb of data and 300Rps of calls.
There is free wi-fi at Bandaranaike International arrivals, but it was very bad, we needed to buy the local sim card which worked just fine.
To pre-book hotels in Sri Lanka, we use Agoda (see link above)
We can share more information on heading south from Colombo to Galle or the southern beaches.
So we stuffed up but it all came good in the end. We've had other travel disasters, the usual sickness, even emergency surgery, but I never thought it would be us that would end up stranded. We're too travel-savvy after 2.5 years on the road, right? Turns out we're not. Sri Lanka is one of our favourite countries and very easy to get around, we've had some amazing trips, see our full Sri Lanka blog here, our guide to Sri Lanka with kids, here.
If you'd like to hire a car during your stay, use this car rental comparison tool to find the best deal!

We also suggest you take a look at this company to get a quote for all kinds of the more tricky adventure or extended travel insurance.

Try Stayz / VRBO for an alternative way to find rentals on homes/apartments/condos in any country!