We've posted extensively about travel in Sri Lanka, where to go, how to go, what to do, but we need a post on Sri Lanka beaches to complete the set. Sri Lanka is surrounded by beaches, there are literally hundreds of places to take a beach holiday, from our favourite, Mirissa Beach, to the popular Golden Mile south of Columbo, to the somewhat undiscovered beaches of the east coast, northern west coast, Jaffna and the far north. You will find your paradise, but you need some insider information. Sri Lanka beaches each have their own character and picking the right one for you will help you enjoy your beach holiday far more.
Obviously, most tourists stay close to the Colombo airport, people generally don't want to take a long road or rail trip straight off the plane, but just consider it. Sri Lanka's real beach gems are worth the extra effort to reach and transport around Sri Lanka is incredibly cheap and easy.
Expect crowds in the south-east, go further afield for seclusion. But lets look at a selection of beautiful and best beaches in Sri Lanka, some will suit surfers, some are safe for children, some have night life, some are secluded and peaceful. Take your pick.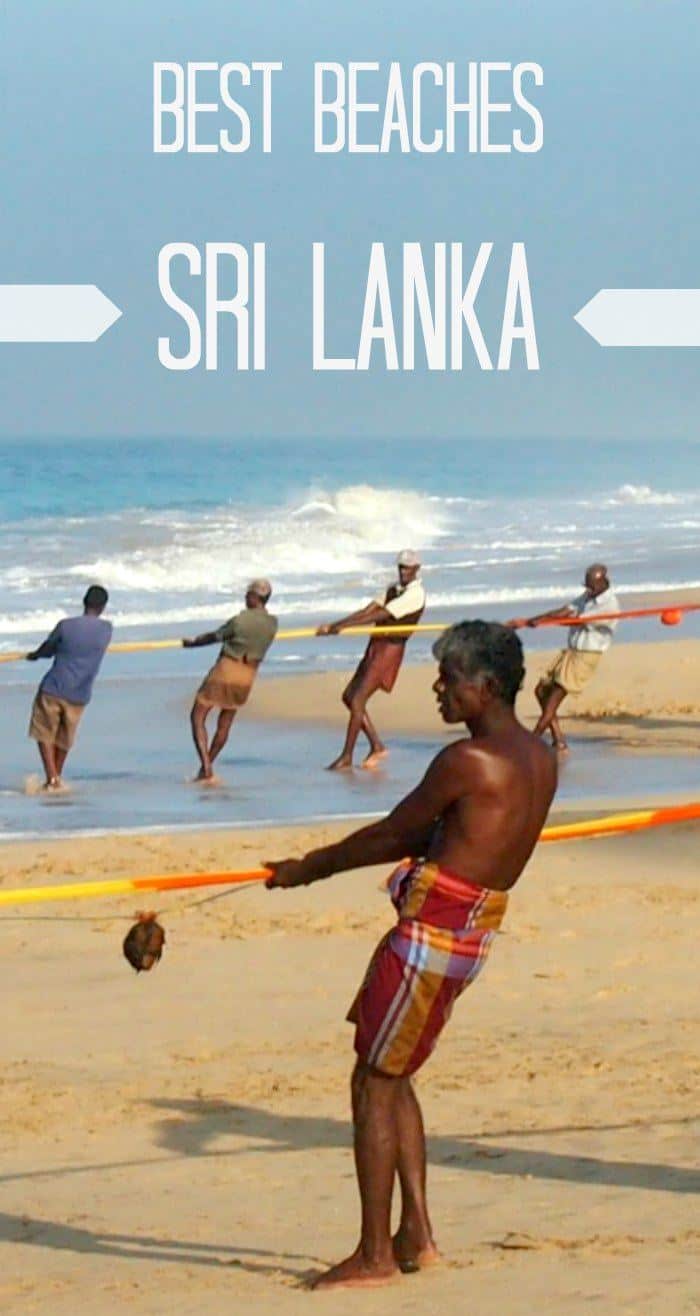 Just hover over this image to save it to Pinterest. Thanks!
Sri Lanka Beaches, East-South Coast, South of Negombo
We'll start near the airport, just north of Colombo and work our way, in order, down the popular west coast, around the southern tip, up the east coast and back down to the airport. For your reference, Galle is pretty much on the southern tip, Jaffna is at the northern tip of the island, the closest point to India and we think, a fascinating destination.