This post may contain affiliate links.
As you'd expect from one of Sri Lanka's major cities, things to do in Galle are numerous and diverse. However, a day visit or a longer stay in Galle needn't have a city feel at all. Galle's Dutch colonial fort lies on the south coast, a stunning setting with ocean views to three sides. Within its walls renovations and development has seen the growth of boutique hotels and coffee shops, but this area still has genuine Sri Lankan charm and original buildings. After exploring Galle Fort's walls and fortifications, walk towards the town passing the fishermen selling their catch to the produce and fish markets. This area is delightful for tourist and food lovers.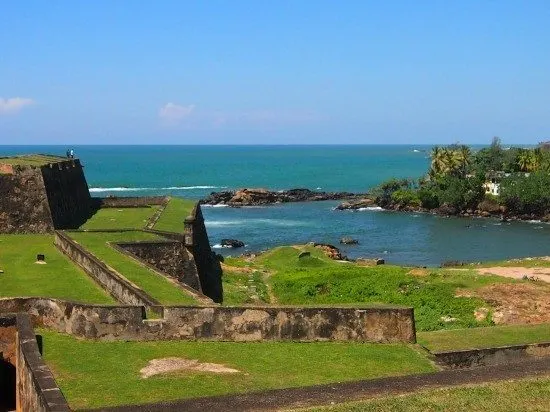 Lets have a look at things to do in Galle Fort and in the surrounding area and what you, as a visitor, can expect from this charming coastal city. All of Sri Lanka's south coast is easy to explore by public bus, train or driver and vehicle, be it tourist mini-bus or tuk tuk. You should have no problem getting around this area or getting to Galle. Popular beach spot, Unawatuna is maybe 10 minutes south of Galle by road.
Things to do in Galle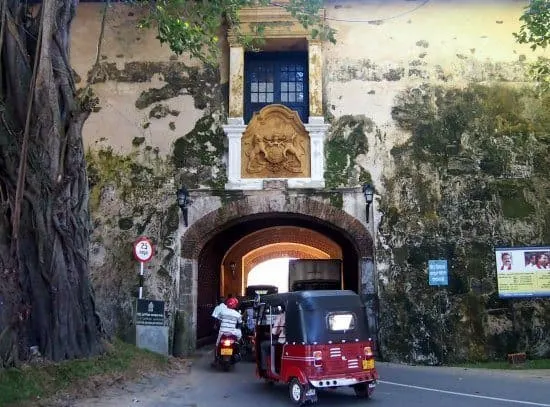 It was the Portuguese who started the ball rolling with Galle Fort way back in 1588. The Dutch continued the extensive fortifications from the mid 1600s. The Fort and old town has been declared a UNESCO world heritage site and deservedly so, you'll find multi-cultural delights within its walls, fittingly restored and tastefully developed.
None of us will ever forget the images of the Boxing Day tsunami sweeping through the area in 2004, damage from that disaster has been repaired, the Fort stood strong through the tragic onslaught.
Hover to Pin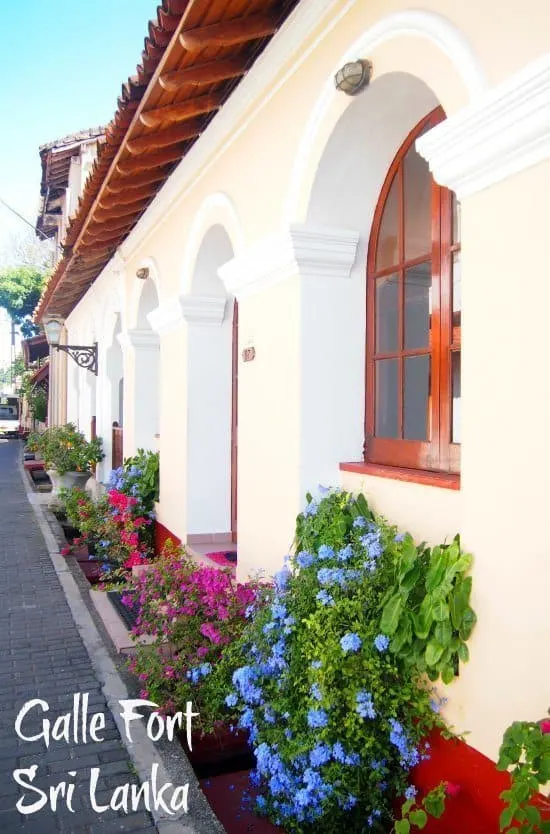 Within the walls of Gale Fort you will find charming streets to explore, the old buildings have been restored to their former glory and some now house hotels, hostels and guest houses , restaurants, cafés and shops. We found a delightful free museum and gemstone workshop, with a little hard sell at the end, nevertheless, this museum was a lovely place to explore.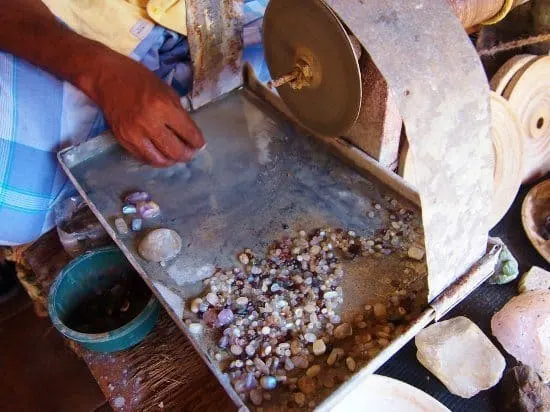 The National Maritime Museum of Sri Lanka also lies within the fortifications, it's a small museum and sadly suffered losses in the tsunami, but well worth a look.
You will also find a working mosque at the seaward edge of the old town, not far from the lighthouse. Visitors are welcome.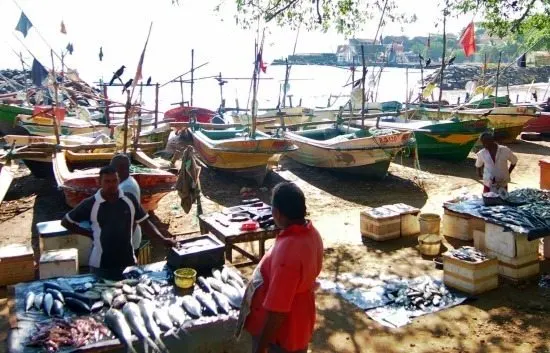 Leave the fort and walk towards the town and you'll pass rows of fishermen, their boats pulled up on the shore, selling the day's catch. Fish lovers can buy direct from these stalls or cross the road to the purpose-built fish market beyond the cricket pitch.
Hover to Pin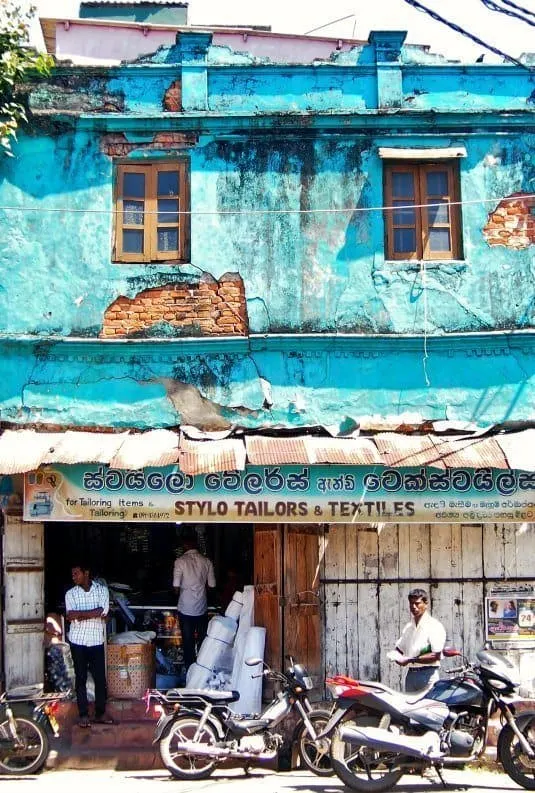 The markets are popular places to visit in Galle and the older markets are my favourite. The Old Dutch Market is usually crammed with the freshest local produce. Browse to see which tropical fruits are in season in this 300 year old marketplace.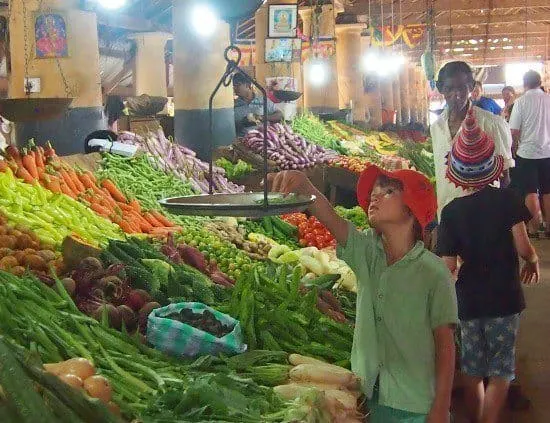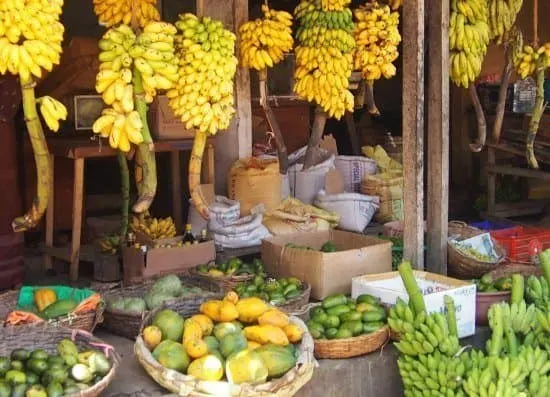 There is plenty more to do in the Galle area, beaches, turtle hatcheries, cooking courses and more general exploration.
Where to Stay Near Galle?
We can personally recommend a couple of places in and near Galle. We got married near Galle, at the Lighthouse Hotel, Galle, an amazing and luxurious Jetwing resort for a Sri Lankan style beach wedding.
Also check out the Templeberg Villa, set in the hills behind the town, we can personally recommend it and you'll find a review here. It's not a low budget choice but it's beautiful, a real treat with an incredible evening dining experience, check here for prices and availability. Unawatuna isn't far away and makes a great base for exploring this area. In Unawatuna a solid low cost family choice is the Bird House Guest House set in the village, it has recently renovated rooms and is owned by a lovely older couple.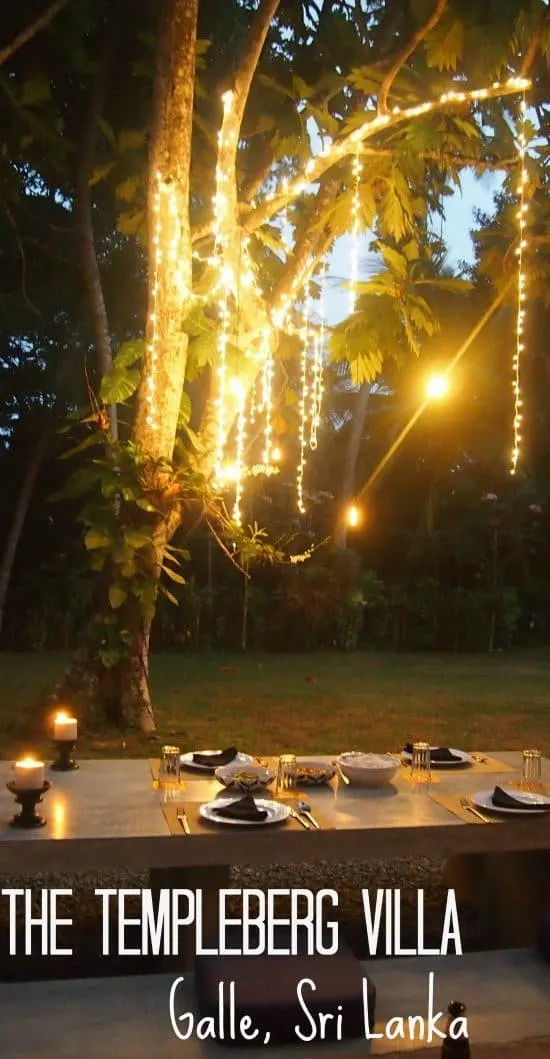 If you're touring Sri Lanka make sure you take the time to at least explore the fort, old town and surrounding area, it really is a delightful part of Sri Lanka, but then, we love all of this magical country.
This post on things to do in Galle first appeared on World Travel Family. Want to go back to our Sri Lanka Travel home page? Click here for loads of tips and useful information on visiting Sri Lanka.
If you'd like to hire a car during your stay, use this car rental comparison tool to find the best deal!

We also suggest you take a look at this company to get a quote for all kinds of the more tricky adventure or extended travel insurance.

Try Stayz / VRBO for an alternative way to find rentals on homes/apartments/condos in any country!