This post may contain affiliate links.
Before we went to Scotland and created our full Scotland Travel Blog and Guide, Emily of Borders and Burpees wrote this post on hidden gems of Scotland for us.
We now have more Scotland content. Our Scotland road trip costs page is here also.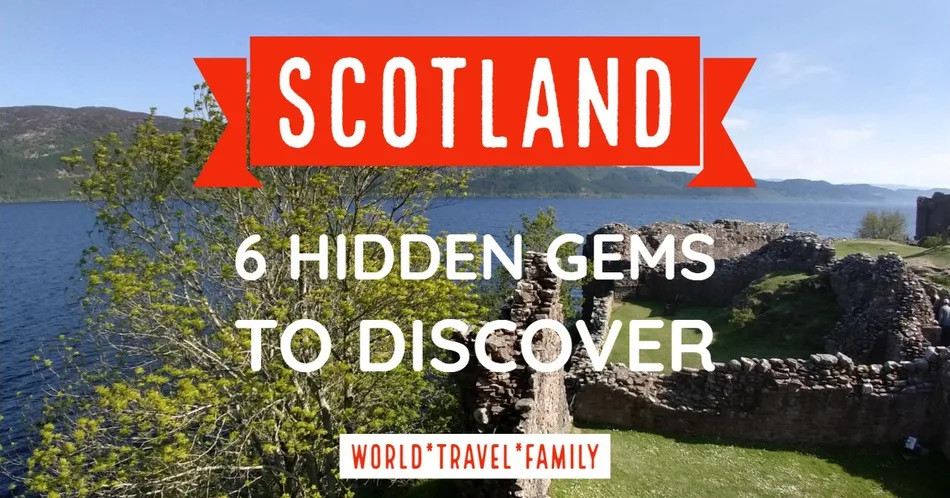 Emily writes that Scotland is a country that should make everyone's bucket list. It may not be the warmest or the most scenic in some places, however, it does have a lot of charm and in many areas it can be truly beautiful.
You may have seen one of the many "you wouldn't believe where these photos were taken" articles that have swept the majority's Facebook newsfeed as of late .
The catchy article titles may have had you wanting to find out more but in case you didn't succumb to the click-bait, I'll fill you in on where these tropical looking photos were taken – not Fiji, not Bora Bora but Scotland.
Granted, with the right camera, filter and a solid bit of editing, a dreary place can be transformed into something magnificent. On the opposite end of the spectrum however, many photos struggle to capture the beauty of what our eyes can see.
I have seen many a beautiful sunset that I have tried tirelessly to capture and yet, never succeeded to match even half of the detail and beauty that I witnessed before me.
The following Scottish locations don't require any photo trickery, that's for sure. If you don't believe me, I encourage you to visit these places for yourself:
Could you save this to Pinterest? Just use the red button in the middle.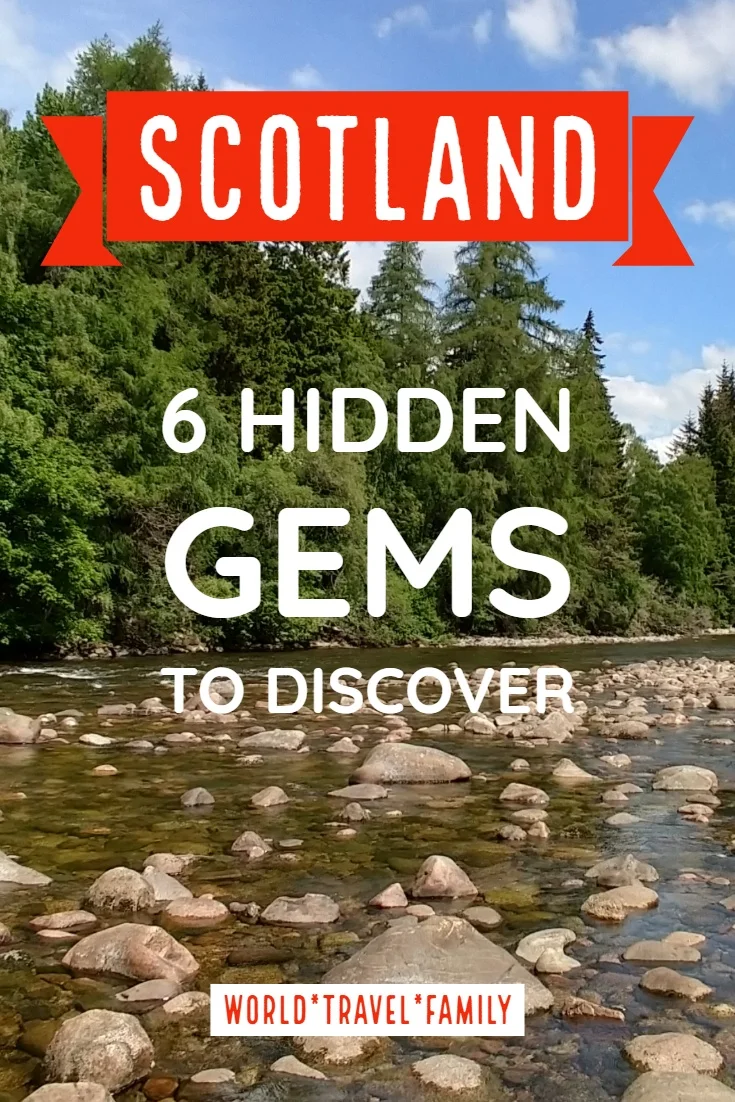 Fairy Pools – Isle of Skye
This destination had to make number one on the list. It's one of Scotland's most scenic places.
Skye is the largest and most northerly island in the Inner Hebrides of Scotland and is a fantastic destination for the outdoorsy type.
If you don't have your own vehicle there are various tours that can allow you to discover Fairy Pools and the Isle of Skye, take a llook here.
There are many well documented walks available for example you can follow these ( opens in new tab) instructions to get to the Fairy Pools. What better way to enjoy Scotland than to explore it on foot?
Urquhart Castle – Loch Ness
Loch Ness (where the infamous Nessy lives!) is a great tourist destination.
Why not book a Loch Ness Cruise and stop off at Urquhart Castle?
Urquhart Castle ( opens in new tab) is located on the banks of Loch Ness and is one of the most picturesque landmarks in Scotland. The castle has witness considerable conflict throughout its 500 years of existence – with so much history behind it, you certainly won't get bored!
Glen Affric – Highlands
Glen Affric (rhyme it with Ben Affleck to help you remember the name!) is one of the finest glens in Scotland and a popular destination for walkers.
There are many popular paths in this area though having done the Loch Affric Circuit ( opens in new tab), I would definitely recommend that one!
It's by no means a short walk – at 11.25 miles, you'll need to come prepared with a backpack full of supplies – snacks and water are a must!
I also had an issue with horse-fly bites in this area so I would recommend getting your hands on some insect deterrent spray! If you're really outdoorsy and want to become 'at one with nature' then why not stay at Glen Affric Youth Hostel? This hostel is Britain's most remote hostel – located 8 miles from the nearest road.
Farr Bay – Bettyhill
This white sandy beach is located on the north coast and offers breathtaking scenery and an abundance of wildlife. If you're really lucky enough, you may get to encounter an otter or seal.
I've only visited this beach for a short afternoon so I wasn't fortunate enough to encounter such wildlife or take part in the horse riding along the beach – though if I return, that will be at the top of my list!
Whilst visiting this area, why not also try the Ard Mor (opens in new tab) walk? This is a route for the experienced walker however it offers breathtaking coastal views!
Fingal's Cave – Isle of Staffa
I'm yet to visit Staffa but it's next on my list! This stunning 227 foot sea cave is amazing in size, colour and shape (so I've read)! As Sir Walter Scott so beautifully described:
"…one of the most extraordinary places I ever beheld. It exceeded, in my mind, every description I had heard of it …composed entirely of basaltic pillars as high as the roof of a cathedral, and running deep into the rock, eternally swept by a deep and swelling sea, and paved, as it were, with ruddy marble, baffles all description."
You can visit the cave by joining one of the daily boat tours ( opens in new tab) that depart from Iona, Oban or Kilchoan.
Doune Castle – Perthshire
If you're an avid watcher of Game of Thrones then this castle should tickle your fancy.
The castle ( opens in new tab) was used as the set for Winterfell in the first episode of the TV series. The 14th century castle also appeared numerous times in Monty Python and the Holy Grail. If these aren't reasons enough to visit then I urge you to visit for the architecture and history alone.
These six hidden gems only represent a tiny portion of what Scotland has to offer. Whether you're a keen hiker or prefer a leisurely stroll, there is something on offer for everyone! And with a wide range of accommodation on offer throughout the country, you won't struggle to find a place that suits your budget and needs.
However, before you go – like any trip that we embark on, it's important to be adequately prepared. Before visiting Scotland, it's imperative to get all the right stuff together for example ensure your EHIC ( opens in new tab) card is up to date and organise travel and health cover.
The same rule applies before setting off on one of the walks mentioned above – always be sure to have a map/GPS, walking instructions printed off and necessary supplies (water, food – even sun cream can be a necessity in some summer months!)
Coming fully prepared will prevent you from finding yourself in an unwanted situation. After all, medical costs vary from country to country and therefore to save yourself the financial sting, it's best to be prepared on all fronts. (Believe me, you won't regret it!)
I hope this post has encouraged you to visit Scotland. If you have any questions or would like to read more of my travel posts (from Scotland and further afield), you can check out my blog Borders and Burpees or follow me on Twitter."
If you'd like to hire a car during your stay, use this car rental comparison tool to find the best deal!

We also suggest you take a look at this company to get a quote for all kinds of the more tricky adventure or extended travel insurance.

Try Stayz / VRBO for an alternative way to find rentals on homes/apartments/condos in any country!