This post may contain affiliate links.
One of the best things I did during our 6 months in Hoi An Vietnam, was find a morning for myself to take a Hoi An photo tour with Pieter. Pieter runs Hoi An Photo Walks – Now renamed Photo Voyager – and we already knew him socially through our running in Hoi An, he is behind Hoi An Hash House Harriers. I tagged along for a morning of photography in Hoi An Old Town. There are several photography tours operating in Hoi An Vietnam, hopefully this post will help you make up your mind to book one.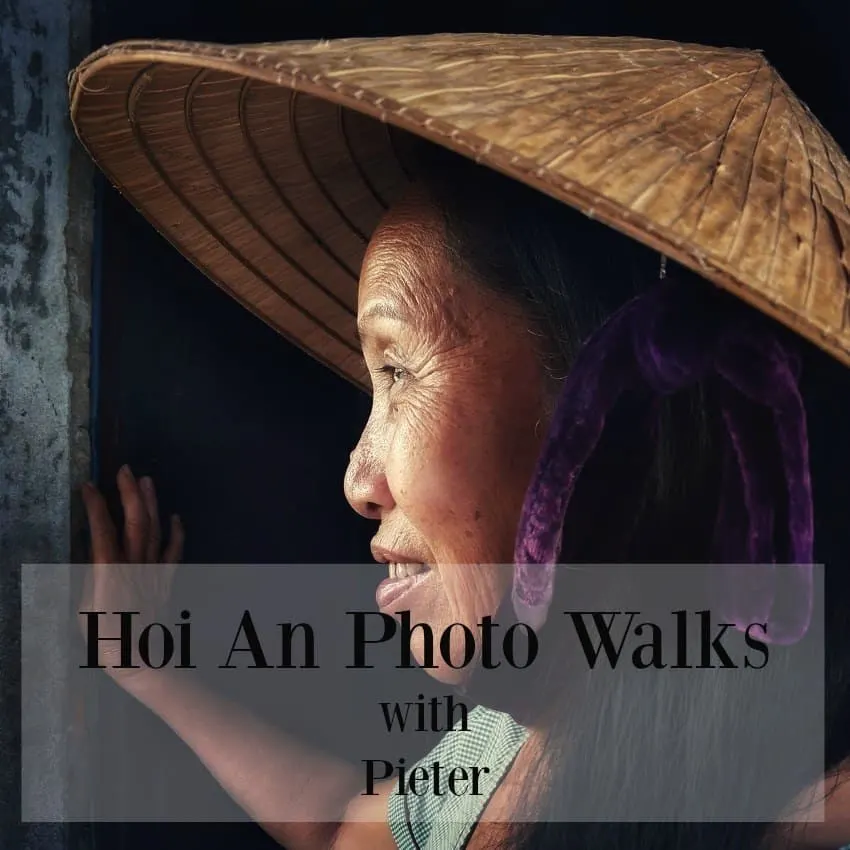 There are loads of things to do in Hoi An with kids, but this was for me, mum time. So what is taking a photo tour like, what camera or phone do you need and is it for experts or beginners?
My Hoi An Photo Tour
When I arrived in Hoi An I was the proud owner of a DSLR. I could use it off-auto but only just. It was a slow, painful process for me to get my settings right but I knew the basics. I tried to book a photo tour with another photographic tour provider in Hoi An but that fell through.
Several weeks later, I decided to improve my photography with Pieter.
Unfortunately, during this time I had a bike accident that catapulted my DSLR out of my bike basket and onto the tarmac. I had to take this photo tour with just my phone camera.
I haven't missed my DSLR even once since, so if you're wondering if a phone is all the camera you need to take a photography tour in Vietnam, I'd say yes.
It's certainly much easier to edit, share and upload and if you're a follower of this site, you may have noticed my photography getting better.
Hoi An Photographic Tours
Just to clear up any confusion, this company changed its name, Hoi An Photo walks gives the same Hoi An Photo Tour, but the name was changed to Hoi An Photo Voyager before Pieter was forced out of Vietnam during the lockdowns.
For alternative photographic tours in Hoi An, try this one (sunrise/sunset photography), or this one (Ao Dai, traditional dress photography).
What Level of Photographer Do You Need to Be to Take a Photo Tour in Hoi An?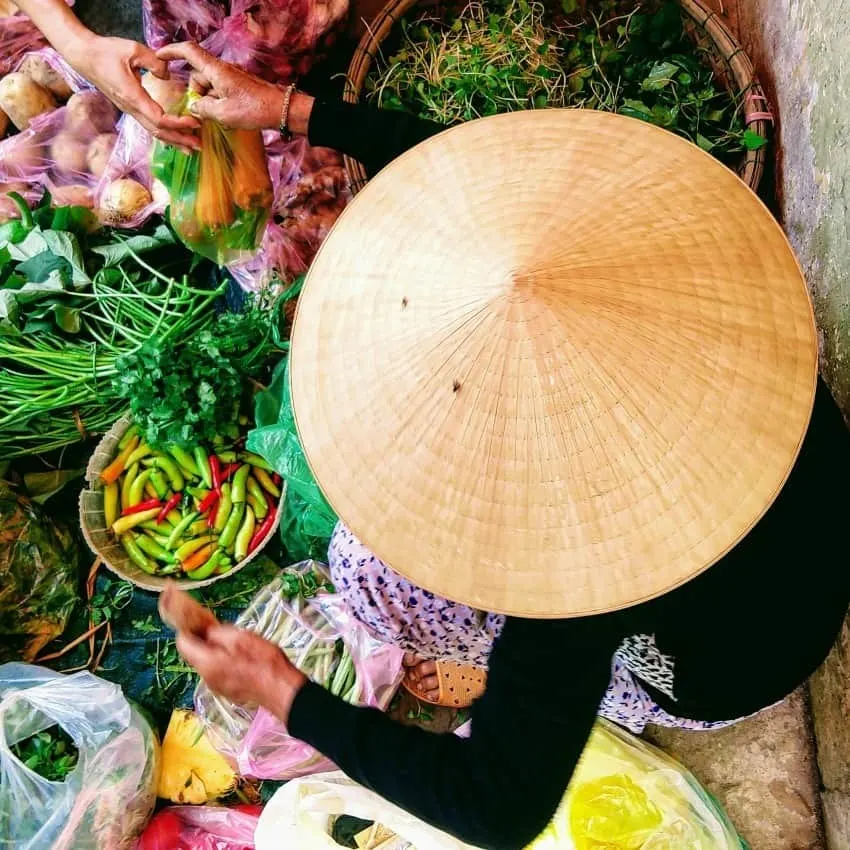 I really think that this sort of thing is fine for anyone, from absolute beginner to not yet 100% fantastic. Pieter took time to explain all of the usual camera settings, which was great for beginners, before finding us some local models to photograph. Even I, with a phone and little know-how, got some lovely images of Hoi An's people.
We explored some of the back streets of Hoi An, streets that after 6 months living there I had never seen.
Group Size for Hoi An Photo Walks
There were 4 of us walking with Pieter on this photography tour, so we each got plenty of time to ask questions and get personal tips.
Is This Hoi An Photo Tour Suitable for Kids?
Yes, we have a friend who took his kids a few days later. My kids aren't into photography, so I didn't even suggest it to them.
Photography Tips We Learned on This Hoi An Photographic Tour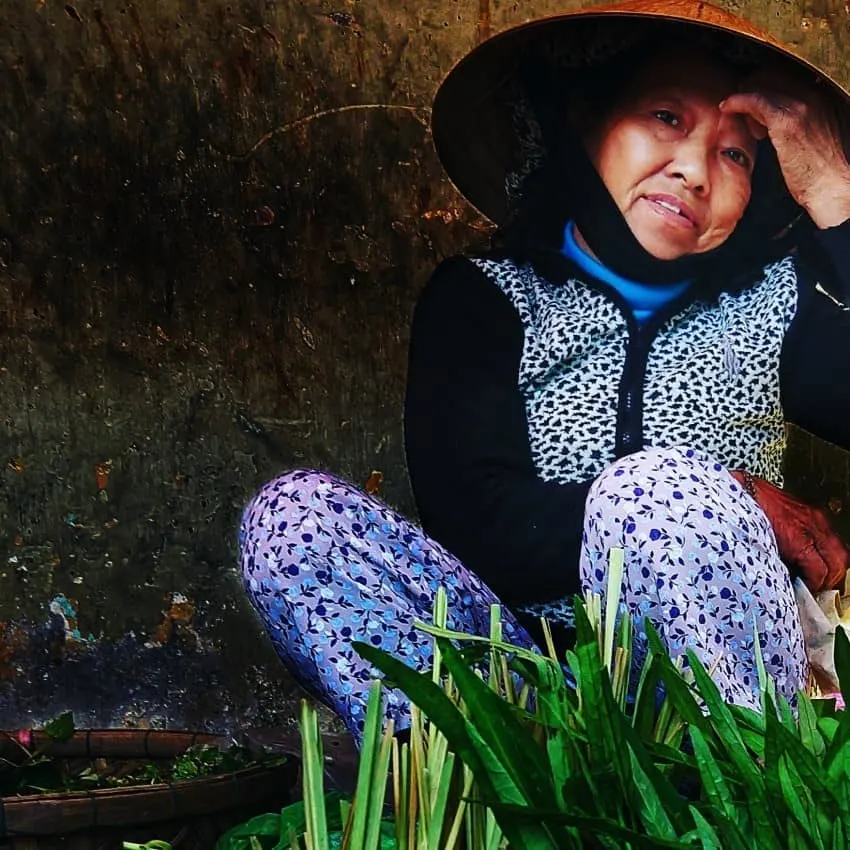 Pieter told us about some of the photography apps he uses. One in particular has totally changed my photography life. As a professional photographer, in that I use my photos on my website, but as a total amateur in terms of skill, this stuff is gold.
Not only was this tour an enjoyable way for me to spend a morning, it helped me with my website and social media efforts too. You do not have to be a good photographer to be a travel blogger, phone photos on auto are absolutely fine. Pieter took me from good-enough to really quite nice. This website/blog is my full-time job by the way and it's very successful. you do not need perfection in photography to do what I do.
Photographing Hoi An Old Town and Vietnamese People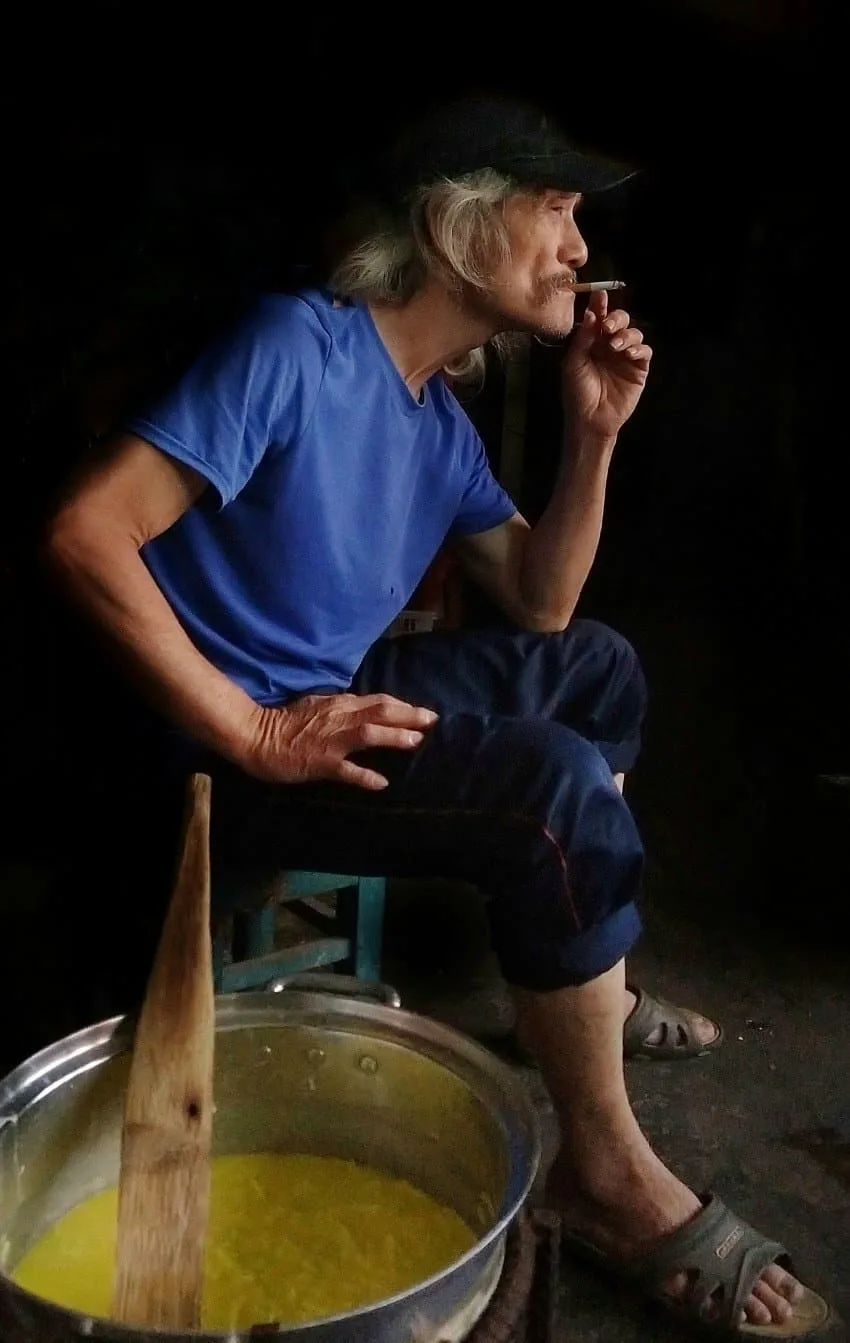 I'll show you some of my photos and Pieter's models. They are just regular local people living their lives in the Old Town, Pieter has a relationship and they allowed him and us plenty of time to take as many photos as we liked.
It's hard to take photos of people, I find it rude and intrusive, so I never do. Pieter explained how to handle these situations. As his models know him, it was no problem at all.
He was able to give us great ideas on composition and angles and I got some of the best shots I've ever taken. All of these photos were taken on a mobile phone and not a massively expensive one. I really like them. They're not perfect, but they're nice and I have them and my memories of Hoi An to treasure forever.
I loved my morning photo walk in Hoi An, I think you might too. It doesn't cost much, it's half a day and you can experience more of Hoi An while having fun playing with pictures. There's nothing to lose. Scroll back up to our booking links for photographic tours of Hoi An.
If you'd like to hire a car during your stay, use this car rental comparison tool to find the best deal!

We also suggest you take a look at this company to get a quote for all kinds of the more tricky adventure or extended travel insurance.

Try Stayz / VRBO for an alternative way to find rentals on homes/apartments/condos in any country!