This post may contain affiliate links.
It's almost summer holiday time again and some parents will be getting stressed out. Maybe it's your first time taking a summer holiday with your young family, maybe it's your first time travelling abroad, maybe you took a holiday as a family last year and it didn't go as planned? We're here to help! We travel full time with our kids, they've been to almost 50 countries and we're well used to negotiating travel planning, airports, tantrums and melt downs. I hope we can help you maximise your enjoyment and family fun this summer with our parents' tips for summer holidays.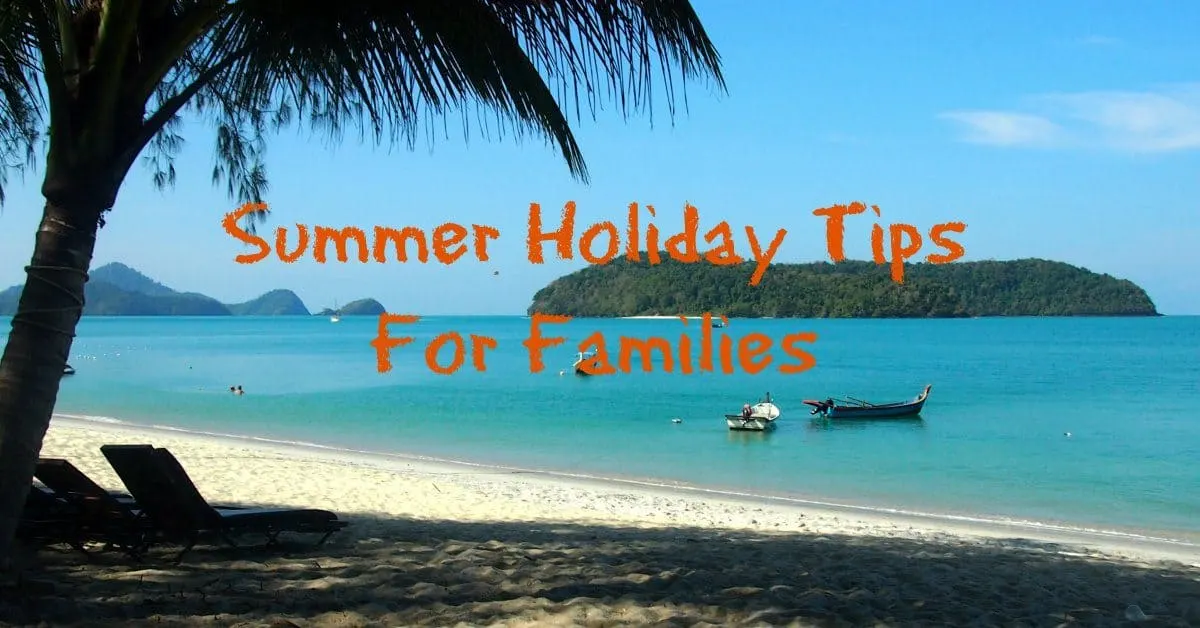 Summer Holiday Tips for Parents
Science has indicated that travel and family holidays are of more value to kids than " stuff". So what are you waiting for? Be the best parent on the block and treat your family to the holiday of a lifetime.
Get a Great Deal
We love saving money and these days it's easier than ever to snag a bargain. Use the internet to find the best deals for your summer holiday destination. You can work out what days are the cheapest to fly using handy tools such as Skyscanner. Search all or any of the online accommodation booking engines, you'll find that prices for the same hotel, are often different on each one. When travelling with younger children always check for one child under x years stays free deals, we saved a fortune this way when our boys were smaller. You can often find these deals up to 12 years old, but the younger the child, the easier they are to find. Online booking engines will help you find these. Think about all the extras too, airport parking, buying luggage, visas and holiday clothes, they all add up. Do your best to cut costs where you can. My Voucher Codes can currently offer you discount codes for family favourite, Thomson holidays. Before you buy anything on the internet, always search " Voucher codes for x". You'll quite often find something to save you money.
Planning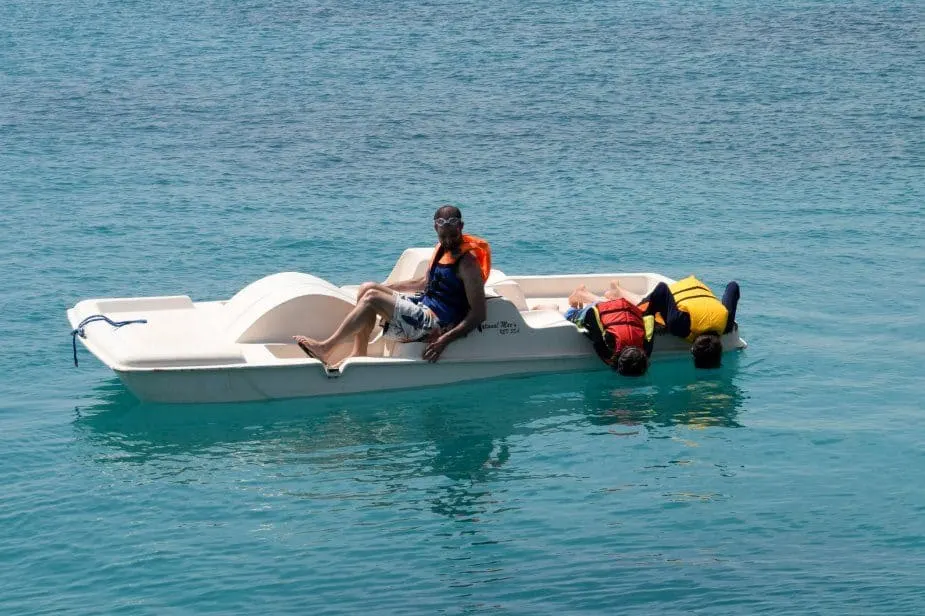 It's important to get your children involved in planning your holiday destination, and the things you'll do there. Have a big family meeting and brainstorm what you all want out of this trip. Use the internet and guide books to find out what there is to do locally and prioritise what your family wants to do. We use sessions like this as a big part f our children's education, there's no harm in helping school kids along like this too.
While you're in the planning stage consider cost and availability of excursions and activities during your trip. You may have to pre-book some, you may need to check prices so that you can budget appropriately.
Packing
You never need as many clothes as you think and we recommend packing light, leaving room in your case to buy lots of goodies at your destination. We have endless posts about packing on this website, including, family travel gear, how to simplify packing and how to travel carry-on only. If you're travelling with little ones you may need some specialised summer vacation travel accessories such as buggy bags and car set protectors. Take a look here.
Airports, Come Prepared
Lines get longer, security gets tighter, children get more and more fed up. You can ease the pain of airports in the following ways:
Have your documents easily accessible in a travel organiser.
Make sure you know your airline's baggage allowance well in advance, they vary enormously.
Make sure you know which items are prohibited and how to carry liquids, in advance.
Have your electronic items in an easily accessible bag pocket, ready to show at security.
Wear shoes you can slip off, clothes that you don't need to remove.
Avoid hats and sunglasses.
Don't wear metal items, don't set off the metal detectors.
Explain to your children what's going to happen and how important it is beforehand.
Keep them occupied by chatting, singing or playing verbal games as you wait.
If your children will be taking their own luggage, consider a roll along bag like the Trunkies, these make handy seats for tired legs.
Invest in luggage tracking devices, and never lose a bag.
Choosing Accommodation to Suit the Whole Family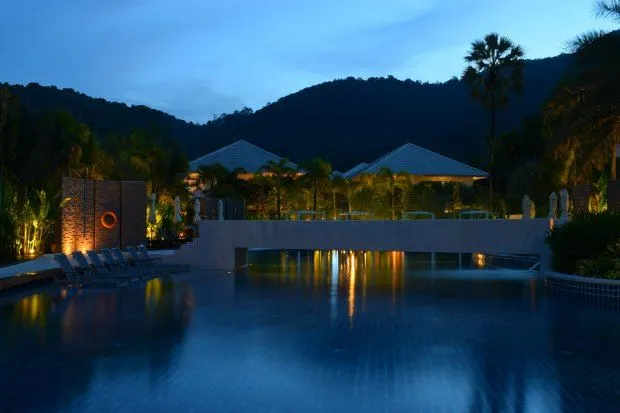 No two families are the same, some like resorts and all-inclusive buffets, other like a more authentic local experience. Some families will want to self cater, particularly if they have dietary restrictions, some will eat in the hotel, some prefer local food. Know your family's needs and book accommodation accordingly. Always consider safety when travelling with young children.
Flying With Young Children
For me, flying is a time to relax, it's not often we mums get to sit back and be waited on. Enjoy as much as you can, keep your little ones happy with a favourite toy, book, game or in-flight movies. If you need to, pre-book seats, it's rare, but families are occasionally split up when they don't reserve seats.
Food and Drink in Foreign Lands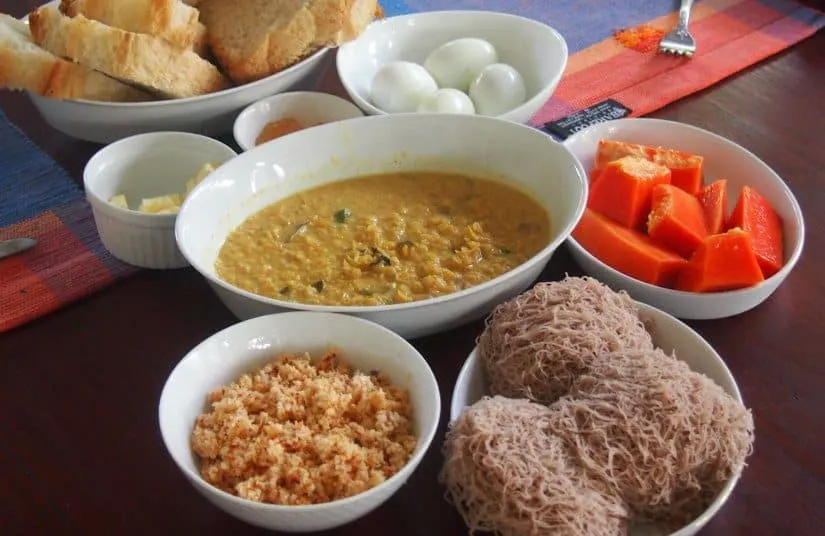 Local foods may push your limits, but give them a try! Hotels with buffets will normally have a mixture of local and western tourist dishes, a free breakfast can help you save cash. If you have allergies or picky eaters, self catering apartments could be your best option. It's always wise to carry cards in the local language, to help explain serious food allergies.
Handling Your Money Abroad and Saving Cash
There's no one size fits all solution for handling your holiday money as different methods suit different parts of the world. We always recommend a variety of cash options and a selection of cards, credit, debit, and pre-payed. Never keep all of your cash and cards in one place. If possible,chose a card that gives you zero fees for cash withdrawals in your destination. For certain countries, such as Thailand, cash point fees can be steep. We know a way around those ATM fees in Thailand if you're heading that way.
Safety, Health and Security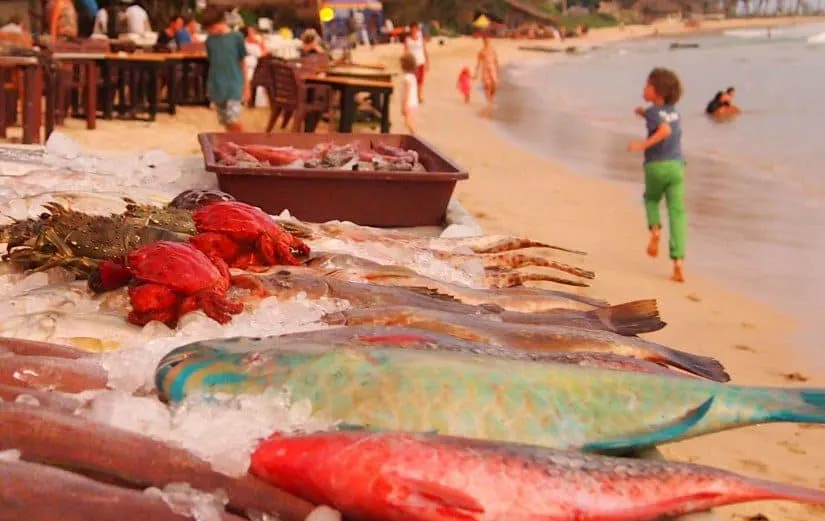 Wherever you go, keep your kids safe by investing in child safety devices. Follow the usual food hygiene rules, be sensible with water and stay out of the sun. Carry a basic medical kit and always have suitable travel insurance.
If you'd like to hire a car during your stay, use this car rental comparison tool to find the best deal!

We also suggest you take a look at this company to get a quote for all kinds of the more tricky adventure or extended travel insurance.

Try Stayz / VRBO for an alternative way to find rentals on homes/apartments/condos in any country!