Last Updated 23/12/2022.
Thailand is in Asia, but it's also a part of the Southeast Asia, a region which spans the north and southern hemispheres. Thailand is a country, and is not transcontinental, ie Thailand is entirely part of Asia, no other continent. This post answers the question, where is Thailand?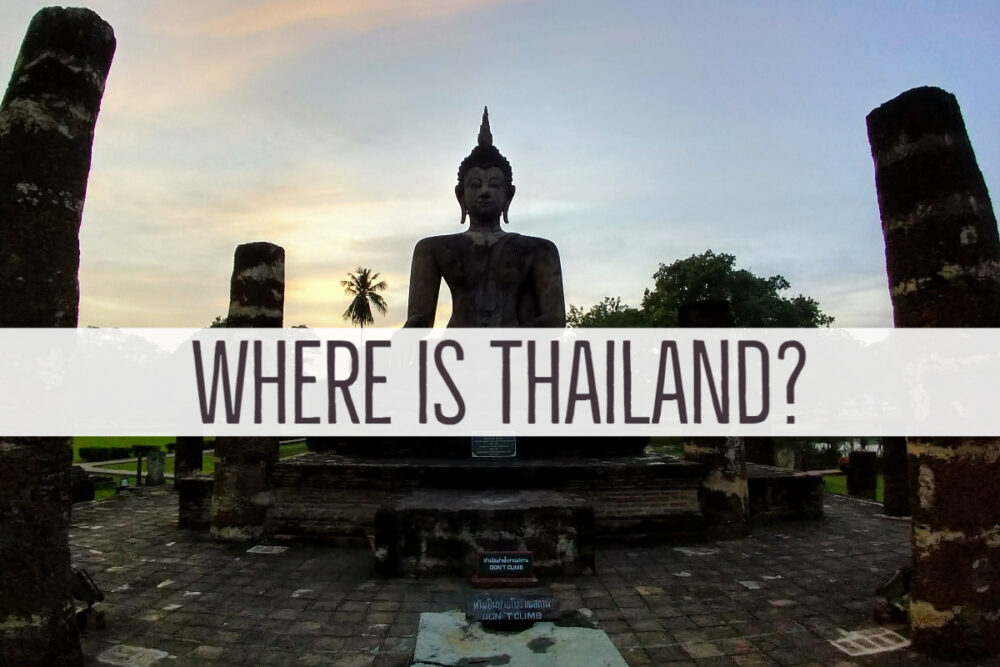 Transcontinental countries exist. Turkey lies between Europe and Asia, as does Russia (Eurasia), but Thailand is not a transcontinental country.
Where is Thailand? Asia
The country of Thailand is in Asia, and the part of Asia that is Southeast Asia, it is also part of South Asia or South-Central Asia.
What is the Capital of Thailand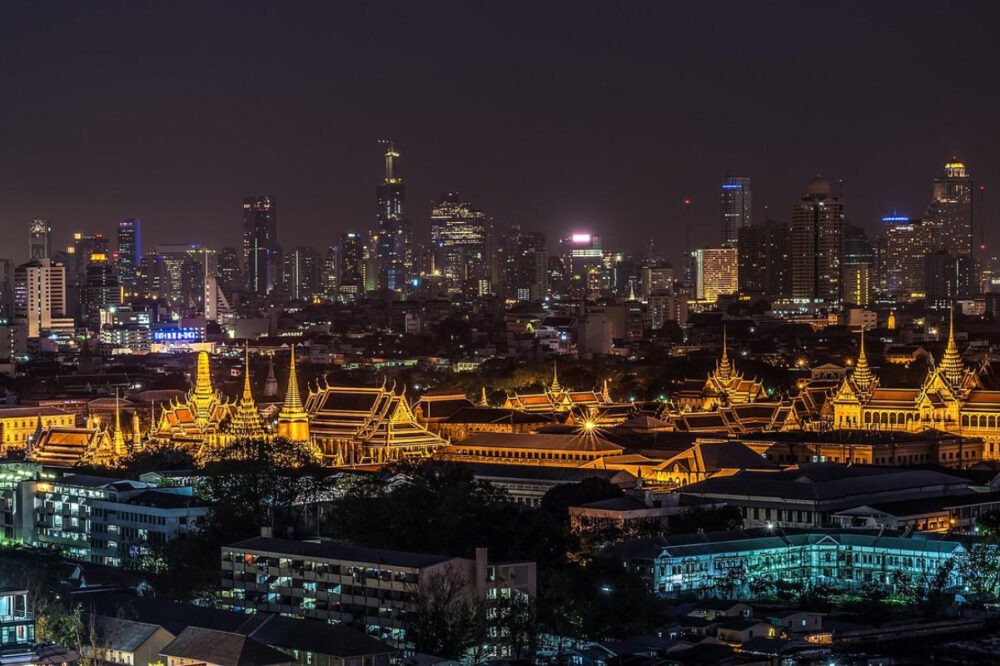 Bangkok is the capital city of Thailand and it's a wonderful place to visit. It would certainly be in our top 5 cities to visit in the world.
Bangkok is known as Krung Thep Maha Nakhon in Thai and more colloquially as Krung Thep. Bangkok grew around the Chao Phraya River and a diverse system of waterways or canals called Klongs.
Bangkok is prone to flooding and over 10 million people call Bangkok home.
Where is Thailand Not?
Some people believe Thailand is in China, it is not.
Thailand is not in India either.
Bali is not in Thailand, Bali is one of the islands making up the country of Indonesia.
Thailand is not in the region of Oceania, it is in the Asia Pacific region and is part of Southeast Asia and Oceania, along with The Association of Southeast Asian Nations (ASEAN).
Thailand is a Country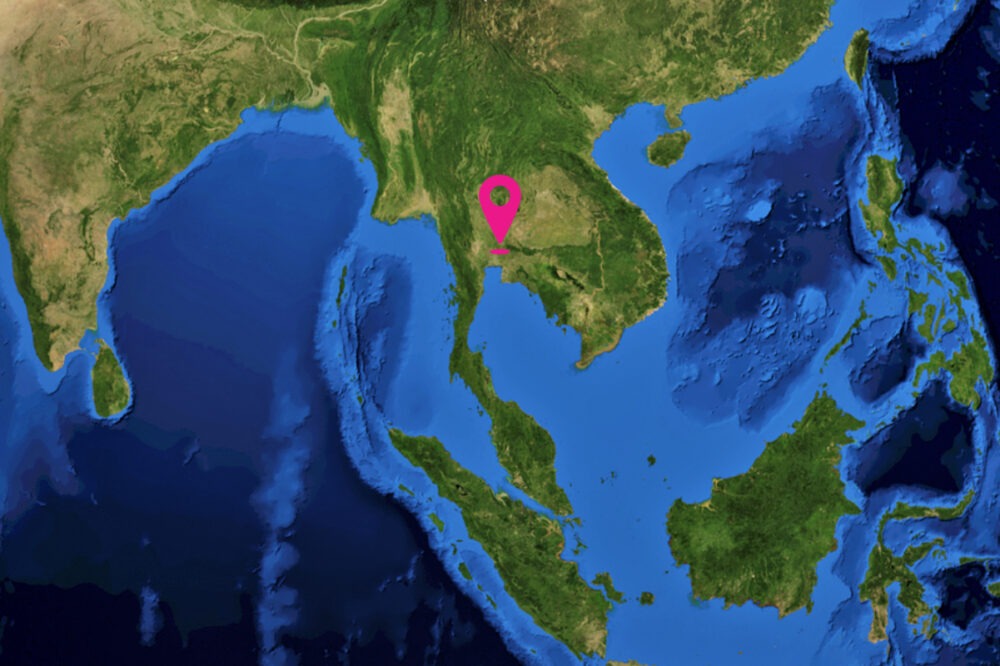 Thailand has many islands as well as the large mainland. The biggest of Thailand's islands, Phuket, is a very popular and commercialised holiday destination. It is connected to the mainland by road and has its own airport.
Thailand's coastline and tourist beaches are on the Andaman Sea and the Gulf of Thailand.
Thailand has a strong economy and was ranked 13th of the 39 countries that make up the Asia Pacific region.
The Provinces That Make Up Thailand.
The capital city of Thailand is Bangkok and this has its own special administrative area, aside from this, Thailand is divided into provinces. 76 provinces plus the special administrative area make up Thailand.
Is Thailand a Country?
Yes, Thailand is a country. Thailand was historically called Siam and today the country of Thailand's official name is The Kingdom of Thailand. Thailand is not a communist country although it did at one time have its own communist party. Thailand became a constitutional democratic monarchy in 1932 (after the democratic revolution) but Thailand has been under the control of military governments regularly. The monarchy still exists and is greatly respected in Thailand today.
Which Time Zone is Thailand In?
Thailand's time zone is Indochina Time (ITC), which is GMT+7. This means that if you're standing in London at noon, the time in Thailand should be 7pm. (Depending on the time of year, the UK keeps British Summer Time with clocks going forward in spring, back 1 hour in fall.)
Indochina Time is usually 9 hours ahead of Eastern Standard Time (GMT-5). So if it's noon in New York, it should be 11pm in Thailand. (Again, depending on daylight saving).
Thailand reportedly does not have a seasonal clock changing or daylight saving time, EST does. Please double-check my maths on this, I'm not the best mathematician, preferring Geography.
Other countries that share ITC include Cambodia, Laos, and Vietnam, partly or in whole.
What Continent is Thailand In?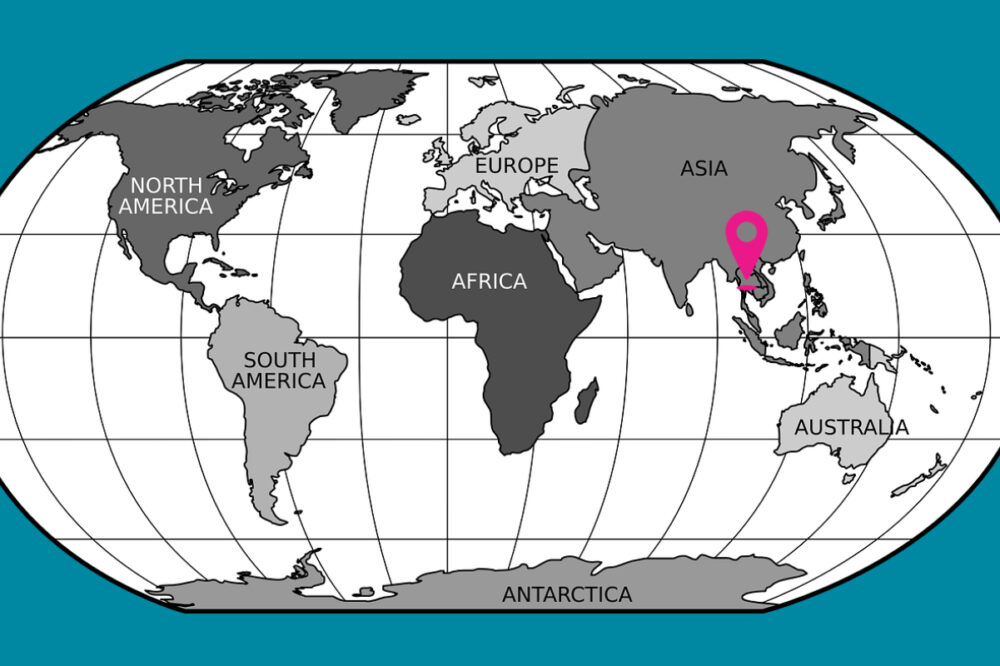 As you can see from the map of the continents of the world, above. Thailand is in Asia. Specifically south-central Asia, or Southeast Asia.
Thailand is entirely in the northern hemisphere. In fact, the whole of the Asian mainland is in the northern hemisphere, with some islands south of the equator.
The whole of Thailand is located in the tropics, lying between the Tropic of Cancer (The Northern Tropic) or (23.43637° latitude or thereabouts) and The Equator
Is Thailand in Indonesia?
No, Thailand is not in Indonesia. Thailand and Indonesia are two separate countries, both in Southeast Asia. Thailand and Indonesia do not share a land border so you can't drive to Indonesia from Thailand. The distance from Thailand to Indonesia as the crow flies (shortest distance) is 2,327 km or 1,446 miles. Approximately.
Putting Thailand in Categories
As we run a travel blog that is divided into categories by country or region, you will find Thailand in the Asia category on this website.
If you're looking for our Thailand content, we list it under the parent category Asia, and in its own category, Thailand. He have a tag for Southeast Asia.
We posts on many parts of Thailand on this website
If you're looking for more information on Thailand, attractions, and travel in Thailand, see our full Thailand travel blog or our Thailand travel index and guide.
If you'd like to hire a car during your stay, use this car rental comparison tool to find the best deal!

We also suggest you take a look at this company to get a quote for all kinds of travel insurance.

Try Stayz / VRBO for an alternative way to find rentals on homes/apartments/condos in any country!