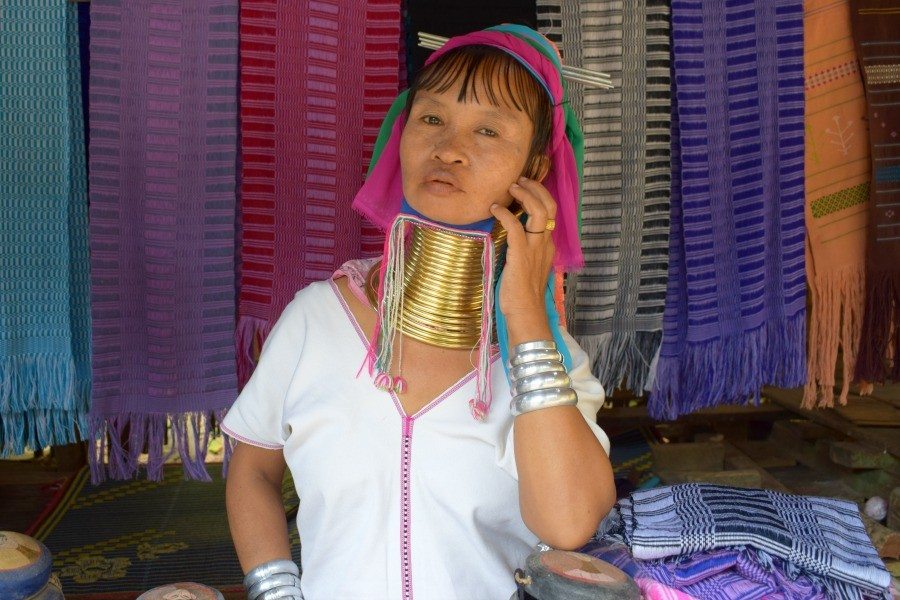 Any post on this site may contain affiliate links. We earn commission on these should you make a purchase. All recommendations are genuine and we are not paid to include products, hotels, and so on.
Some larger images of our Long Neck Karen Hill Tribe visit. The full post about this experience, and other Hill Tribe experiences in Thailand, is here.
This was just one of the interesting places we visited as part of a large road trip in Northern Thailand. We have a full post detailing places to visit in Northern Thailand here.