This post may contain affiliate links.
There are plenty of " things to do in Chiang Mai" posts on the internet, even when you add the "with kids" bit to the end. I'm not going to write one, it's been done to death and everything you need to know about Chiang Mai will be in our Living in Chiang Mai post. But this place, this crazy museum the like of which I've never seen before, gave us such a fun afternoon that I need to show you the photos. I'm fully embracing the #homeschoolershavemorefun hashtag for this one too. This was a monumental art lesson in the possibilities of cunning perspective. We took along a young friend, also home educated, and we five had an absolute blast at the Art in Paradise 3D Art Museum in Chiang Mai, not far from the Night Bazaar.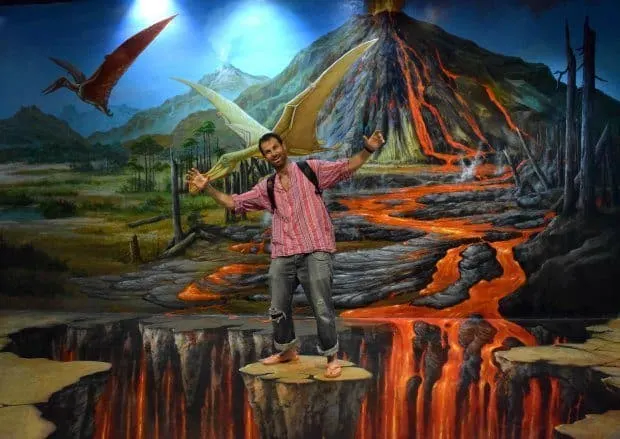 I presume you've all seen those incredble 3D works of art in Facebook posts and elsewhere on the internet. The ones where, from the exact right angle, it looks as if the pavement has opened into a gaping chasm. Well this museum has that kind of incredible art, and more.
The 3D art museum in Chiang Mai Thailand is good, it was way better than I expected, way bigger than I expected and a lot of fun for all of us, from the two ten year-olds to the fifty year old.
Grab your cameras (you'll be needing them) and hop on a fixed rate red songtaw (20 Baht each) to Art in Paradise, Chiang Mai's 3D Art Museum, the biggest of its kind in Asia.
for you, for Pinterest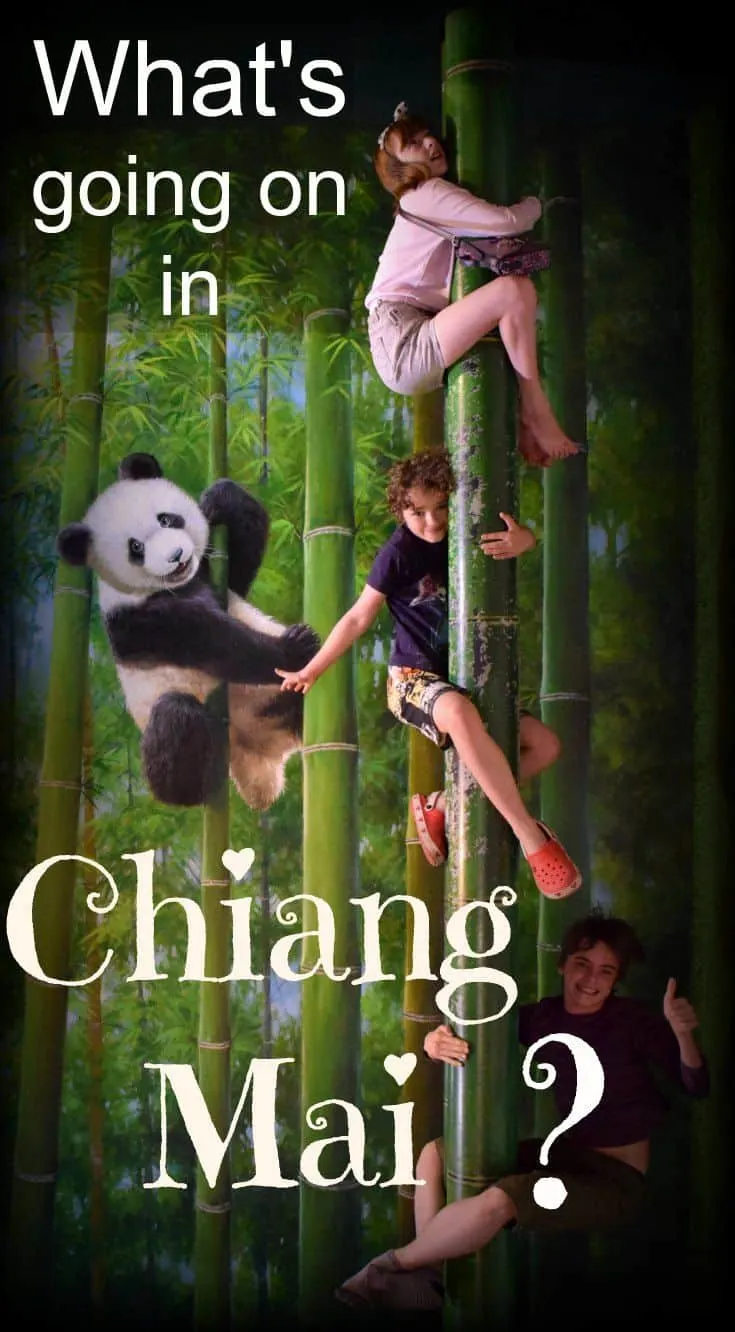 We were honoured to be guests of Art in Paradise, all views are, as always, our own.
Art in Paradise 3D Art Museum Review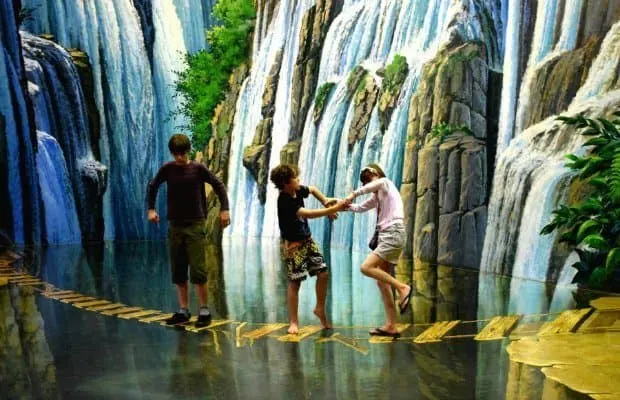 It's quite amazing how this art museum keeps you gripped and never lets your attention wander from the incredible images it keeps delivering. You could imaging it would get a bit "same same" after a while. It doesn't because Art in Paradise takes you through a series of themed art experiences and you never know quite what is coming next.
We strolled from Ancient Egypt, to snowy mountains, to T-Rex inhabited jungles, hardly pausing for breath as the kids jut had to see what was around the next corner. Your cameras will get a lot of use, bring your best sense of humour and don't be camera shy, the more dramatic your poses, the better the photos.
The art works are diverse, there are replications of classics along with the fun 3D scenes.
Water flows from canvases, petals drip to the floor and flowers and butterflies magically disappear and chime as you skip among them, nothing disappoints.
I don't want to give away what's in store too much, this is a place to experience for yourself, not through somebody else's images, I'll just give you a taster of what you will find.
Is Art in Paradise 3D Art Museum Chiang Mai Good for Kids?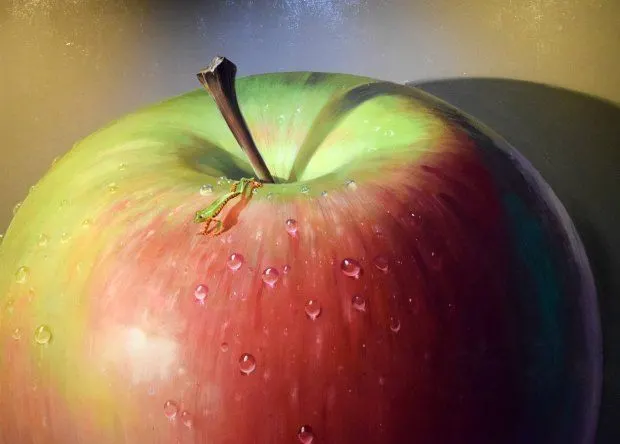 You bet! We took along 3, age 10-12 and they raced about like over-excited puppies for 2 solid hours. There were squeals of excitement from the moment we arrived to the moment we realised, sadly, that we'd reached the end.
Is it Worth Going to Art in Paradise Chiang Mai Without Kids?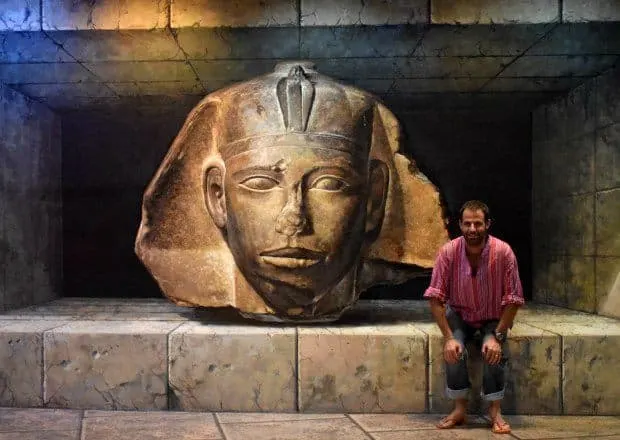 The 3D art museum in Chiang Mai is worth visiting, particularly if you've never been to this type of art museum before. There are a lot of 3D art museums around the world now and this was our first visit to a museum of 3D art, so we found it very interesting.
Adults or kids, even old folks like Chef and I, can appreciate how incredibly clever these art works are. It's best to have a friend along to share the fun and take photos, but yes, this is an attraction to please all ages, it is not just for kids at all.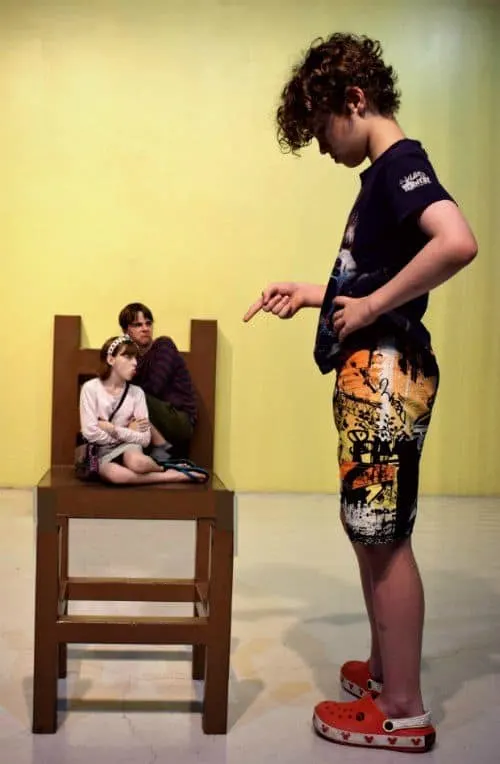 Art in Paradise Museum Chiang Mai Address and Contact
199/9 Chang Klan Rd,
Amphoe Mueang Chiang Mai,
Chang Wat Chiang Mai 50200,
Thailand
Can You Walk To Art in Paradise From The Old Town?
Art in Paradise is east of the Old Town and the Ping River, it's about 1 and a half hours on foot, it's best to take a taxi, Uber, or the cheapest option would be to take a songtaew. Your journed by road should be about 20 minutes.
Hiring a car in Chiang Mai is a very good idea, we've done it ourselves, there is much to explore north of Chiang Mai and the roads are quiet, explore Pai, Chiang Rai, Lod Caves and the stunning countryside of the local Hill Tribes. Use Discover Cars to find a good deal and of course you can then drive to this museum. We have a post on exploring Northern Thailand by road that you should find useful.
How to get to the 3D Art Museum from the Old Town? The easiest way is to call an Uber or Grab car. If you're not familiar with how to use Chiang Mai's public transport, and don't know the songtaew routs, it really is simpler just to get a cab of some sort.
Art in Paradise Admission Costs
Tickets for art in Paradise 3D art museum in Chiang Mai were 400 Baht for adults ($18 Au, $11.50 US), 200 Baht ($9 Au, $6 US approximately) for children at the time of our visit. These admission costs are expensive for Thailand, but cheap for western tourists and we think this museum was worth the money
Adults 400 Baht
Children 200 Baht. Child classification is by height, both of our 10 year olds were a good 2 inches too tall to allow child tickets.
These ticket prices may have changed since our visit.
How To Book Tickets For the 3D Art Museum in Chiang Mai?
You can easily book your tickets here, online, with a best price guarantee. Other Chiang Mai attractions will also be available to book on this website.
Consider booking the very best Chiang Mai activities such as a day trip to Doi Inthanon National Park or an Elephant Sanctuary and Waterfall Visit. Find full details on this website, a company we use ourselves and trust in terms of prices and convenience.
How Much Time to Allow at the 3D Art Museum Chiang Mai?
We spent 2 hours in the 3D Art Museum and that was plenty of time to see everything and take a lot of photographs.
So all up, do we recommend Art in Paradise? Absolutely, particularly if your family is getting hot and templed-out in glorious Chiang Mai. It's a great place to go on a hot or wet day. This museum is something different, something refreshing and something that will add an extra dimension (see what I did ?) to your time in Thailand. If you need a Chiang Mai hotel recommendation, or a place to stay near the 3D museum, this is a hotel we like that is moderately priced and has room configurations to suit families.
If you'd like to hire a car during your stay, use this car rental comparison tool to find the best deal!

We also suggest you take a look at this company to get a quote for all kinds of the more tricky adventure or extended travel insurance.

Try Stayz / VRBO for an alternative way to find rentals on homes/apartments/condos in any country!